To begin with, deciding to migrate from Magento 1 to Magento 2 is a lucid decision of store owners. In comparison to Magento 1, Magento 2 is superior in all facets, from the admin panel, page speed, and shopping experience to the number of themes and extensions. However, migration from Magento 1 to 2 is not an easy and simple process, totally different from upgrading your site to the latest version of Magento 1.
In this article, we will discuss the top 10 Magento migration mistakes that businesses must avoid to ensure a seamless transition to Magento 2. By understanding these mistakes, businesses can take proactive measures to mitigate the risks and ensure a successful migration.
1. Do Not Equip Themselves With Essential Magento 2 Migration Knowledge
Like any other field of life, we need to accumulate knowledge about Magento migration in order to implement it successfully.
Nevertheless, some business owners think they need to hire a website development company to do that, and there's no need to understand the Magento 2 upgrade process.
We disagree with this idea.
Firstly, you might not need a deep understanding of how to migrate from Magento 1 to 2 but grasp fundamental concepts related to the transition. For instance, you should comprehend that:
Re-using your current Magento theme and extensions is not impossible due to incompatible code.
We cannot migrate custom code from M1 to M2 but develop new custom functions from the beginning.
You will have to buy a Magento 2 theme for your new store or develop a new template based on your existing design.
It would be best to consider which modules are mandatory for the website and purchase similar ones for the new site.
Besides migrating templates, plugins, and custom code, your new Magento 2 website must be configured to work properly (languages, currencies, shipping and payment methods, tax, email templates, CMS pages…).
Magento offers a Magento data migration tool and a Magento code migration toolkit to help in the process.
It takes around 1 month to migrate to Magento 2 for a simple site and 2-3 months for more complicated ones.
…

Secondly, you can take advantage of your know-how when looking for, asking for the quotation, and negotiating the development cost with Magento agencies. Assuming that you lacked Magento migration knowledge, some unreliable service providers might add extra unnecessary tasks to your proposal to increase the total cost of your project.
Thirdly, owing to your knowledge, you can easily follow the work of the developers and check what they do on your site.
Because of the above reasons, lacking migration knowledge is one of the most serious Magento 2 migration mistakes.
2. Underestimate Ready-made Theme For Magento 2
When it comes to Magento theme migration, many people think of creating a new design for their store or cloning the old one since most of the ready-to-use templates have low quality and there are not plenty of choices.
However, the truth is different. There are hundreds of Magento 2 ready-made themes for different categories, from fashion, digital, electronics, restaurants, books, furniture and game to multipurpose, for you to choose from. Also, many of them have beautiful designs, high-quality code following Magento standards, and useful extensions.

Therefore, if you seek an appealing design with a good user experience, a well-design theme can meet both of your needs.
Besides, buying a theme and installing it on your store will definitely take less time and effort than investing in a brand-new design or old design cloning.
All things considered, utilizing the ready-made theme for Magento 2 would be an ideal solution for your new storefront unless you expected the design is too complicated and not similar to any template on the market.
That's why we often suggest our clients go for themes as the first option in the project proposal. If you want to receive a free quote for your upcoming Magento migration project, please send your request to [email protected].
3. Start Hiring In-house Developers Instead Of Outsourcing
Provided that you were an online business manager without technical knowledge, there are two possible options if you wanted to migrate from Magento 1 to 2.
The first one is to increase your staff number with more Magento developers. To do that, you would have to spend a significant amount of money on recruitment. Then, they will help you to upgrade the site to Magento 2 and take care of website maintenance after the migration.
The thing is that there would be a lot of work to do in the migration process; while it might require little work for maintenance, you still had to pay them the same amount.

Because of that, why don't you think about outsourcing the work to a reliable Magento migration service provider? This method might not help you cut costs in the short term, but it does in the long term. In addition, there is a wide range of Magento website development companies in Asia providing very competitive pricing due to their low labour cost.
Although Tigren has tremendous experience in Magento e-commerce development, we always offer you a reasonable price for migration services. Our hourly rate is just $25/working hour, which is much cheaper than companies in the US, and UK (from $60-150/ working hour).
If you want to coordinate us in your Magento 2 migration project, we can take care of everything, and you can focus more on boosting sales and marketing.
4. Belittle The Importance Of After-service Support And Maintenance
More Magento migration mistakes are related to the website support and maintenance issues after finishing the migration process.
There might be some problems that you did not notice during but after the migration. Hence, you would still need the help of the developers until your website is stable for a certain period of time after migrating.
At Tigren, we provide our clients with at least three months of free support and maintenance after their Magento migration projects are complete.
As a result, we can help them solve any possible technical problems or give them a user guide to manage their new website effectively.
On the other hand, other website development firms might charge you for after-service support.
5. Be Afraid Of Changes And Transformation
The last Magento migration mistake that we want to mention is about the thinking and mindset of some Magento store owners. There are many reasons why many merchants don't want to migrate to Magento 2. For example, they worry that if you change the current design that has already been too familiar to their customers, they will lose the purchasers.
Besides, they might fear possible data loss or lack of knowledge to monitor the new website. Moreover, some merchants even doubt the performance of Magento 2.
In general, there are a lot of uncertainties that make people worry. However, these issues do not really matter.
If you can create a better design for your store, your shoppers will feel more excited about the new design and increase their buying.
If you can hire a prestigious Magento migration service provider for your project, they can ensure that all of your database assets will be safely migrated to the new site.
In comparison to Magento 1, Magento 2 is more user-friendly in both the frontend and backend of the store. You can learn how to manage your new site very fast, trust me!
Magento 2 website performance is definitely higher than Magento 1, and Magento has been improving it day by day. No need to fear its stability, flexibility, and great functionalities.
6. Going Forward Without Adequate Planning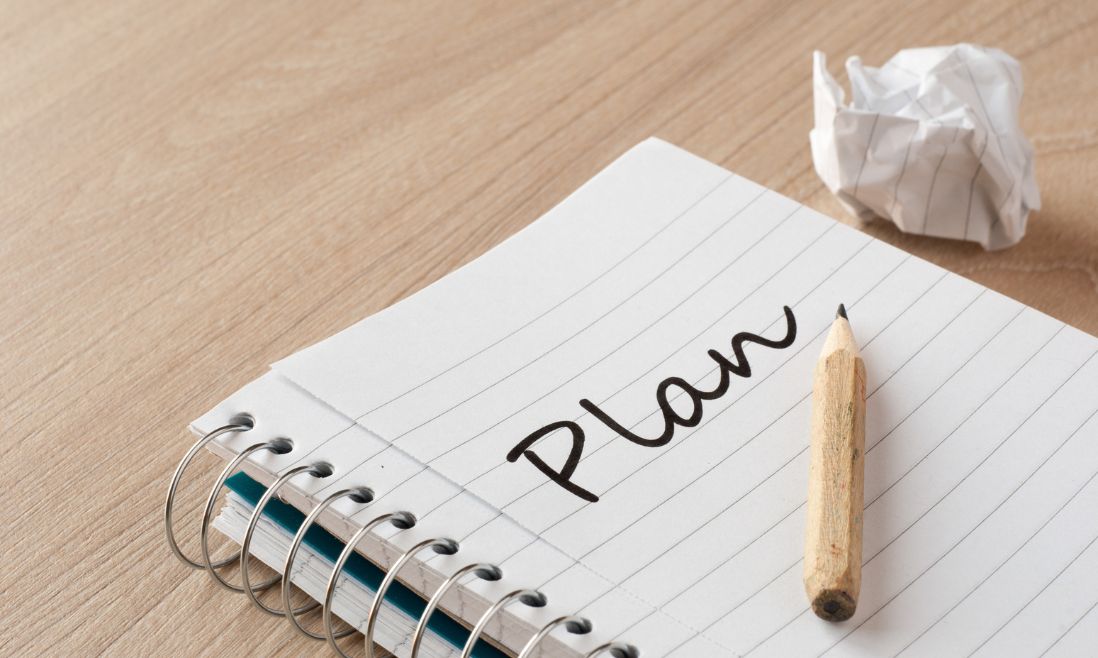 One of the biggest mistakes businesses make during a Magento migration is moving forward without adequate planning. Migrating to a new platform is a complex process that requires a comprehensive strategy and a detailed plan to ensure a successful transition. Without proper planning, businesses risk facing significant downtime, data loss, and revenue loss.
To avoid this mistake, businesses must first assess their current eCommerce platform and identify the specific features and functionalities that they require in the new platform. This evaluation should, among other things, analyze the present site's data, extensions, and customizations. Once businesses have identified their requirements, they should create a detailed migration plan that outlines the entire process, including timelines, resources, and stakeholders.
By taking the time to plan and prepare for a Magento migration, businesses can minimize risks, reduce downtime, and ensure a seamless transition to the new platform. A well-executed migration can also provide significant benefits, including improved site performance, better customer experience, and increased revenue. To achieve a successful Magento conversion, organizations should prioritize planning and preparation.
7. Not Investigating The Effects Of Internal Migration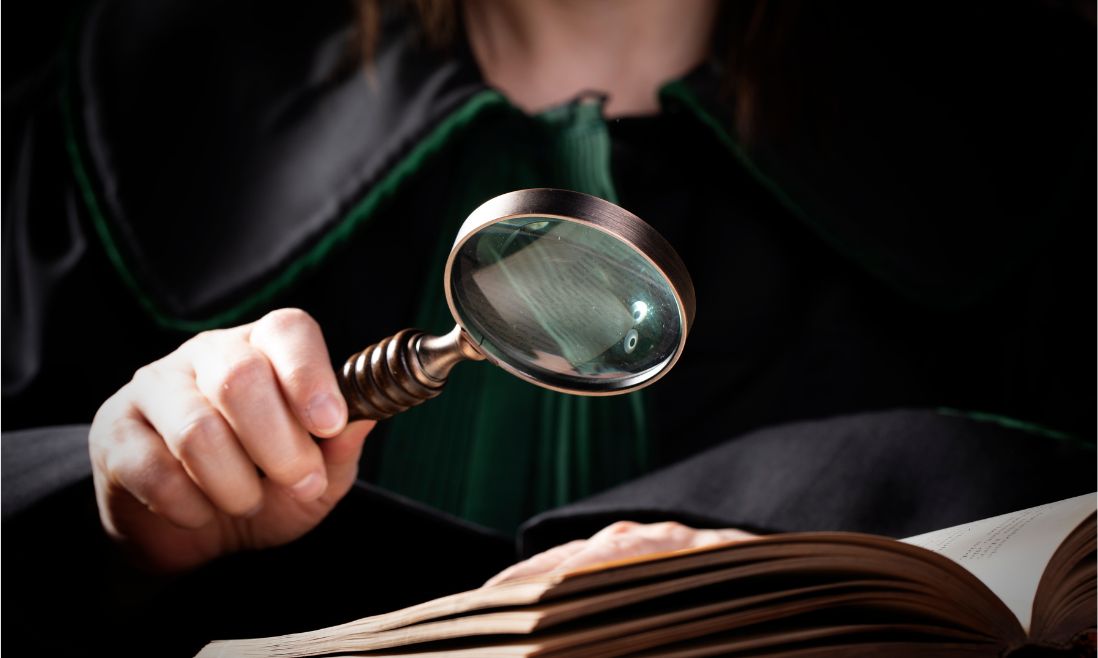 Internal migration can be a significant factor in the success of a Magento migration, and not investigating its effects can be a costly mistake. Internal migration refers to the process of transferring data, configurations, and settings from the old platform to the new one.
If businesses do not investigate the effects of internal migration, they risk losing important data, customizations, and settings, which can impact their site's functionality and performance. For example, failing to migrate customer data, product information, or order history can result in lost sales, frustrated customers, and damage to brand reputation.
To avoid this mistake, businesses should thoroughly investigate the effects of internal migration and plan accordingly. This process should include a comprehensive analysis of the data and settings that need to be migrated, as well as any customizations that need to be reconfigured in the new platform.
Businesses should also consider partnering with an experienced Magento migration team to ensure a seamless internal migration. By investing time and resources in the internal migration process, businesses can minimize risks and ensure a successful transition to the new platform, with minimal impact on site functionality and performance.
8. Sacrificing SEO Value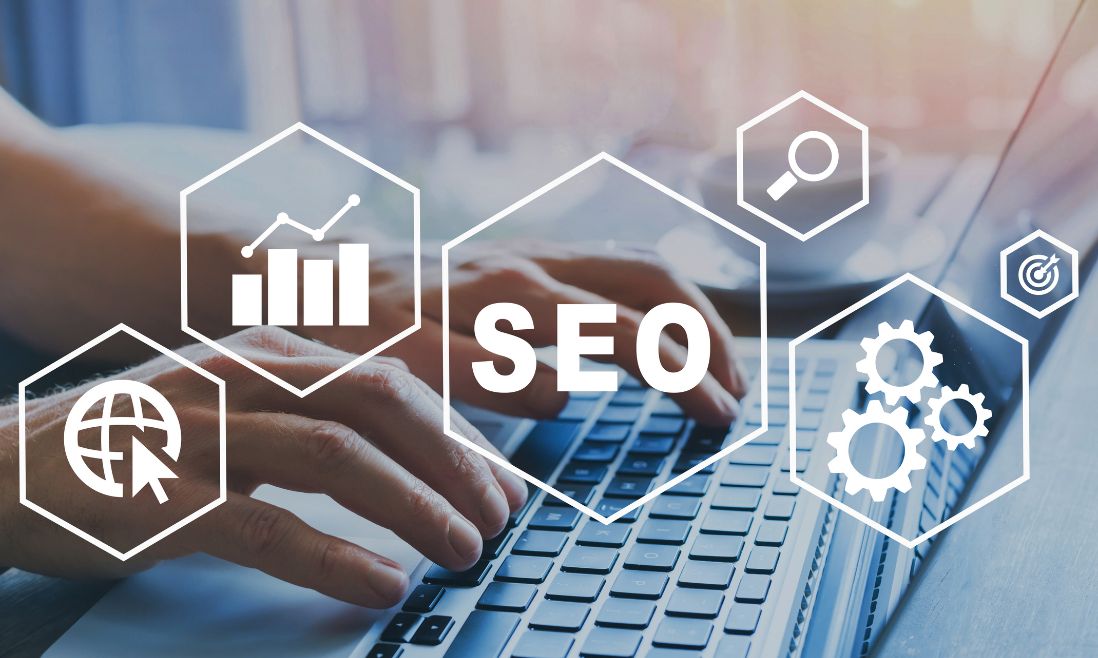 Another common mistake businesses make during a Magento migration is sacrificing SEO value. For any eCommerce website, SEO (search engine optimization) is crucial because it increases visibility and brings in natural traffic. However, migrating to a new platform can impact a site's SEO value, resulting in a drop in rankings, traffic, and revenue.
To avoid sacrificing SEO value during a Magento migration, businesses must consider SEO as a key factor in the migration process. This involves analyzing the current SEO status of the site, including its rankings, keywords, and backlinks, among others. Businesses must also identify any potential issues that may arise during the migration process, such as broken links or duplicate content, and create a plan to address them.
During the migration, businesses should ensure that all URLs are redirected properly to the new platform so that search engines can easily find and index the new site. It is also essential to ensure that the site's content, including product descriptions, meta descriptions, and titles, are optimized for SEO in the new platform.
By prioritizing SEO during a Magento migration, businesses can maintain or even improve their site's rankings and traffic, resulting in increased visibility and revenue. Therefore, businesses must consider SEO as a critical factor during the migration process and take proactive measures to preserve their SEO value.
9. Not Getting Rid Of Old, Pointless Data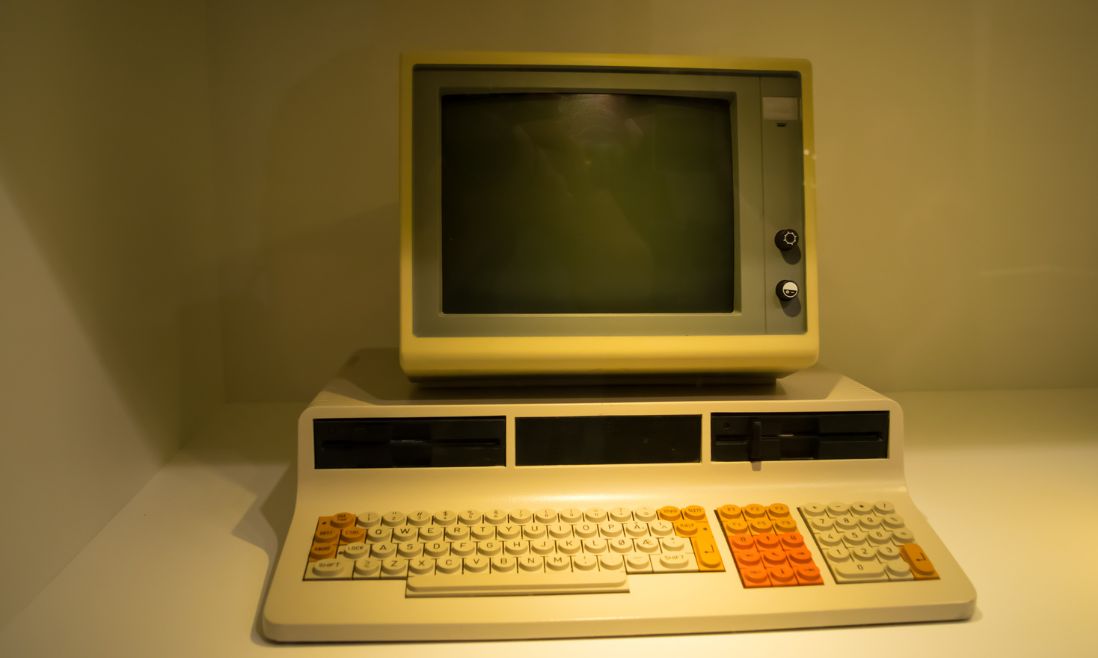 Not getting rid of old, pointless data is another common mistake that businesses make during a Magento migration. Over time, eCommerce sites can accumulate a large amount of data, including old orders, customer information, and product listings. This data can be unnecessary and can add unnecessary load to the new platform, resulting in slower site performance and higher maintenance costs.
To avoid this mistake, businesses should conduct a thorough review of their existing data and identify any old, pointless data that is no longer required. This may include old orders, out-of-stock products, and irrelevant customer data. Once identified, businesses should delete this data before migrating to the new platform.
By removing old, pointless data, businesses can ensure that their new platform runs efficiently and has better site performance. This may result in a better customer experience, higher conversion rates, and more money made. Moreover, removing unnecessary data can also reduce migration time and costs.
10. Avoiding Dealing With Experienced Magento Data Migration Companies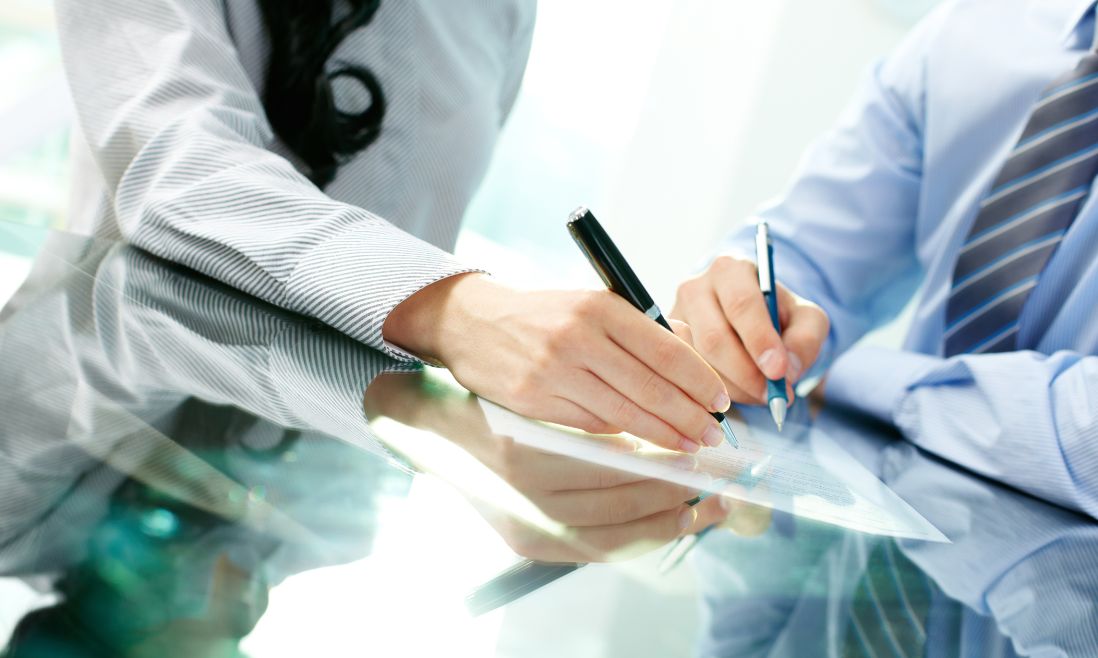 Avoiding dealing with experienced Magento data migration companies is a common mistake that businesses make during a Magento migration. To ensure a smooth transfer to the new platform, data migration is a complex procedure that calls for specific knowledge and experience.
By not working with experienced Magento data migration companies, businesses risk making critical mistakes that can lead to data loss, downtime, and revenue loss. For example, inexperienced migration teams may not be aware of the specific nuances of Magento, resulting in data migration errors that impact the site's functionality and performance.
To avoid this mistake, businesses should prioritize working with experienced Magento data migration companies. These companies have the expertise and tools necessary to ensure a successful migration, including detailed planning, comprehensive testing, and ongoing support.
Working with experienced migration companies can also provide additional benefits, including reduced migration time, improved site performance, and increased customer satisfaction. Moreover, by partnering with a trusted migration team, businesses can focus on their core competencies while leaving the migration process in the hands of experts.
What Should We Learn About Those Magento Migration Mistakes?
To sum up, there are five most typical Magento migration mistakes that Magento store owners can make when deciding to upgrade to Magento 2.
To avoid these mistakes, you should equip yourself with fundamental Magento 2 migration knowledge, consider using a ready-made theme for your store, seek companies that provide quality after-service maintenance and support, and eliminate unworthy apprehensiveness about changes.
Apart from those, it's essential to choose the right Magento migration company from the start.
Otherwise, these Magento migration mistakes might lead your upgrade process to fail.
Wrap Up
An important project that needs thorough planning and execution is a Magento migration, to sum up. By avoiding the common mistakes outlined in this article, businesses can ensure a successful migration to a new platform, with minimal disruption to site functionality and performance.
Businesses should prioritize proper planning, including thorough investigations of internal migration, preserving SEO value, removing old, pointless data, and working with experienced Magento data migration companies. With these best practices in mind, businesses can mitigate risks, reduce downtime, and ensure a seamless transition to the new platform.
By avoiding common mistakes and prioritizing best practices, businesses can successfully migrate to a new platform and position themselves for long-term success in the competitive eCommerce landscape.