Are you new to B2B Marketing? If you haven't encountered the term before and wonder what it means, how it can help your business, and how you can get the best out of it, you have come to the right place. This article will provide you with a step-by-step guide to B2B marketing. By the end of this post, you will better understand the concept and how to create effective B2B marketing strategies.
What Is B2B Marketing?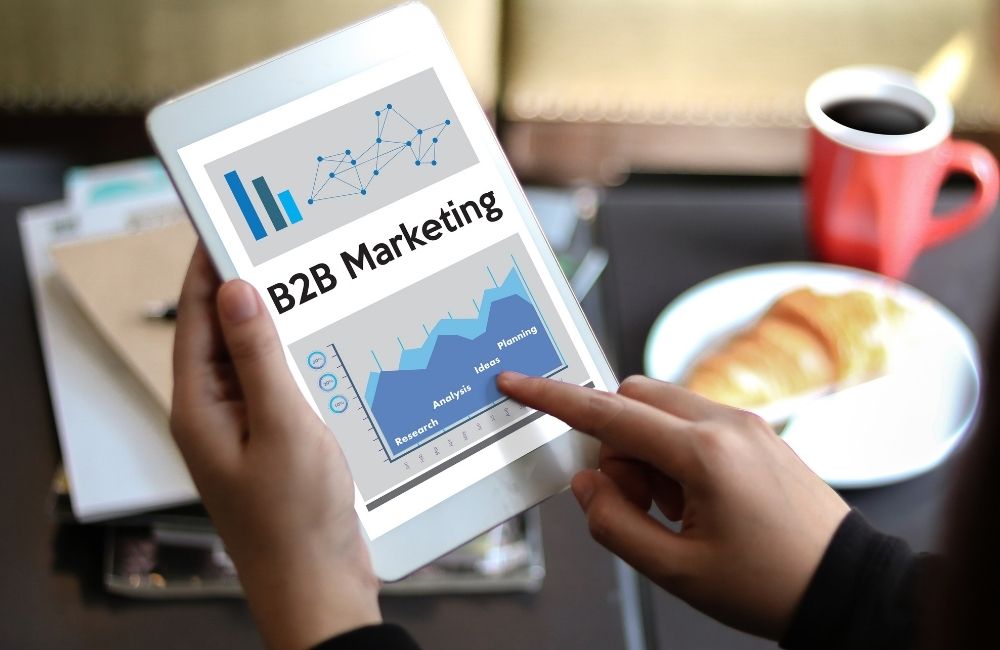 B2B marketing or Business-to-Business marketing refers to businesses marketing their products and services to other companies and organizations. In other words, B2B marketing's target is businesses.
Who Uses B2B Marketing?
Any company that sells to other companies to boost their brand awareness and grow revenue and sales uses B2B marketing. Some common B2B companies are providers of employee training services, translation services, software agencies, office suppliers, etc.
Types Of B2B Markets/Buyers
There are four main types of business customers in B2B markets, namely:
Producers: companies that buy goods and services and then transform them into other products, including manufacturers and services providers.
Resellers: companies that purchase goods and services from other businesses and resell them without materially changing anything. Wholesalers, brokers, and retailers are all resellers.
Governments: include local, state, and national governments.
Institutions: often are non-profit organizations – the American Red Cross, churches, hospitals, etc. They purchase a large number of products or services to help people in need.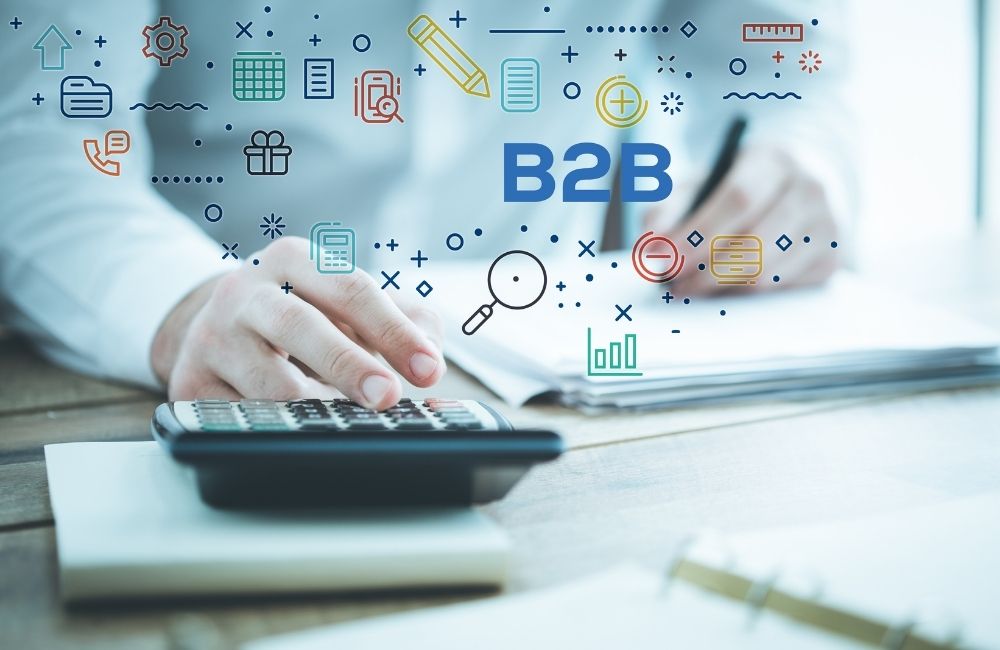 The Differences Between B2B Marketing And B2C Marketing
Before creating a marketing strategy, you need to understand B2B marketing and B2C marketing and their differences. They have a lot of differences in terms of strategy, applications, audiences, and ways to communicate to their audiences.
Let's have a look at how B2B marketing differs from B2C marketing:
Targeted audiences – the key difference
B2B Marketing: target businesses (or individuals making decisions on behalf of or for a business).
B2C Marketing: target consumers (or individuals making decisions on behalf of or for themselves).
Focus/ Communication
B2B Marketing: focuses on providing educational content, hard facts, how it will benefit the business, efficacy, etc.
B2C Marketing: focuses on flashy content such as fun experiences or promotional offerings that can encourage customers to purchase (emotional selling).
Purchase motivation
B2B Marketing: logic and financial budget
B2C Marketing: emotion and feeling
Purchase purpose
B2B Marketing: wants a long-term solution that can result in a longer sale cycle, contract, and relationship with the businesses.
B2C Marketing: look for short-term solutions.
Product/Service
B2B Marketing: complex products or services (typically for long-term investments) often require detailed information and further explanation.
B2C Marketing: simple products and services for daily usage.
Marketing tone
B2B Marketing: Professional and straightforward tone.
B2C Marketing: friendly, upbeat, and fun tone.
Price
B2B Marketing: depending on the budget limit.
B2C Marketing: lower price.
People involved in the process
B2B Marketing: customers like to talk with seniors of the company and account managers.
B2C Marketing: customers mostly interact with members of marketing or sales teams.
Main B2B Marketing Channels
Many B2B marketers take advantage of digital channels to boost sales and drive revenue for a business. Below are some popular channels of B2B marketing:
Inbound Marketing: the primary goal is to attract new users, prospects, and customers to your website.
Website: the main marketing channel that you must care for. Clients may regard your credibility based on their experience on your website. This means your web must be fast, secure, and attractive.
Blog posts: make it easier for your site to be found on Google and improve its search visibility.
Content Marketing: plays a vital part in boosting your brand awareness
Social Media: uses social media channels for product/service marketing.
Account-based: targets specific and high-value accounts within a business or organization.
Influencer marketing: focuses on using key leaders to market a brand's product or service.
Among the above channels, the website remains the most important one. In other words, the brand's website is the marketing channel that you need to pay the most attention to and take time to choose the right website development partner. You can consider Tigren's web development service. We are a professional web development company and can deliver websites with outstanding performance.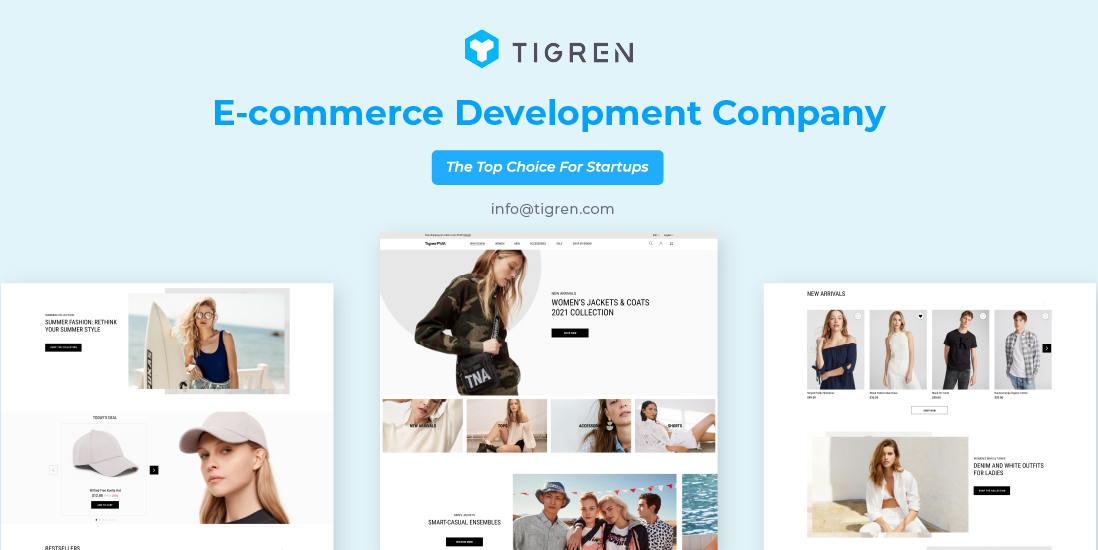 How To Create A Successful B2B Marketing Strategy?
Step 1: Have a plan and vision
To create a successful B2B marketing strategy, it is essential that you fully understand your brand positioning. Learn how your customers perceive your brand and check where you want to be in the market. From there, you'll be able to identify your marketing goals.
Step 2: Research your market
Do careful research on the market to make sure you know the market well enough to make more informed decisions. Check the market situation, customer behavior, competitors' movements, etc., and collect all data that can be useful for you.
Step 3: Define your audience
Properly defining your target audience is the key to the success of a B2B marketing strategy. Every good B2B marketing strategy starts with knowing your audience well. All information about your audience will make it easier for you to create buyer personas and understand how your customers decide to make a purchase. Besides, you should make a list of your customers' pain points. Think of these questions when making the list:
What will encourage your customers to buy your product/service?
What is the main concern of your customers?
What is your call to action?
The better you know your audience, the easier you can communicate with them.
Step 4: Identify B2B Marketing channels
Next, determine where and how you intend to approach them. You can find a wide range of physical and digital marketing channels for your business, from landing pages, email marketing, social media, cold calling, SEO messaging, etc. Remember to keep your target audience in mind when choosing the proper B2B marketing channels for your strategy.
To find out the right channels for your marketing strategy, answer these questions:
Where do your customers spend their time on the Internet?
What do they ask the search engines?
Which social media platform do they love?
Step 5: Determine your main selling points
The next step is to outline your main selling points and identify what best content will suit them. Spend some time analyzing the benefits of your product or service and how your buyers may find it helpful. You should include some benefits that your B2B customers may be interested in:
Product quality

ROI

Customer service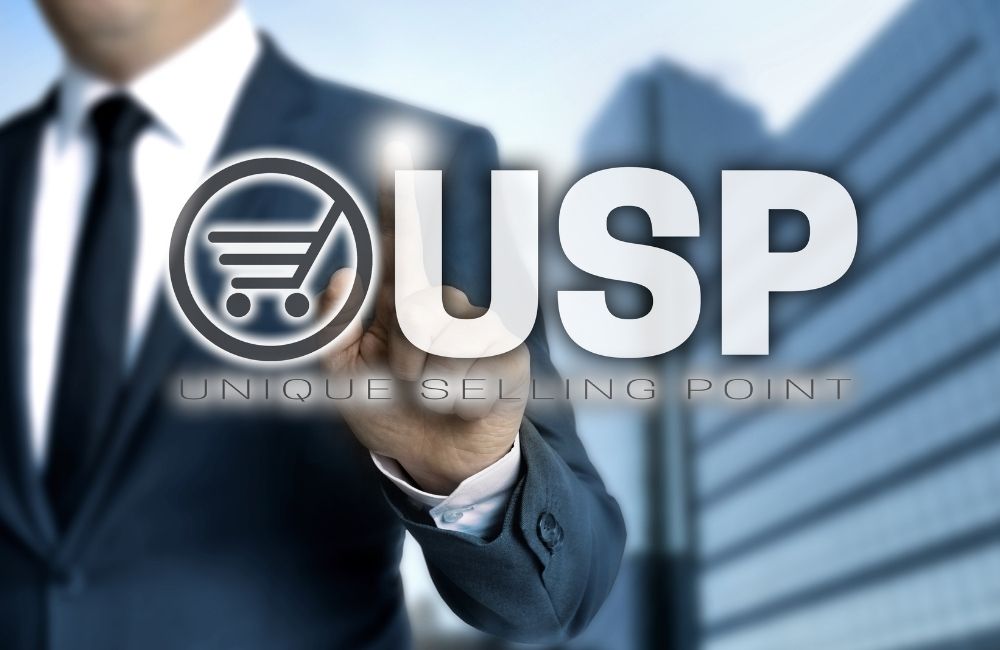 Step 6: Create content and run campaign
It's time for you to craft content and put it into action. Write content that is straight to the point, combining photos and videos of the products. Keep your audience and marketing channels in mind to be suitable. For example, if you opt for social media marketing, your content should be short and focus on visuals, and for blog posts, your content can be more text-heavy.
After you've done preparing the materials for your marketing campaign, the next step is to implement it.
Step 7: Track the data and improve
While running your campaign, pay close attention to data and numbers to make sure you are in the right direction. For example, which channels bring you the most callbacks, and which bring you the least? Understanding these kinds of information will help you redirect your campaign and be better invest your effort and budget.
B2B Marketing Trends In 2022
1. Investments in Influencer Marketing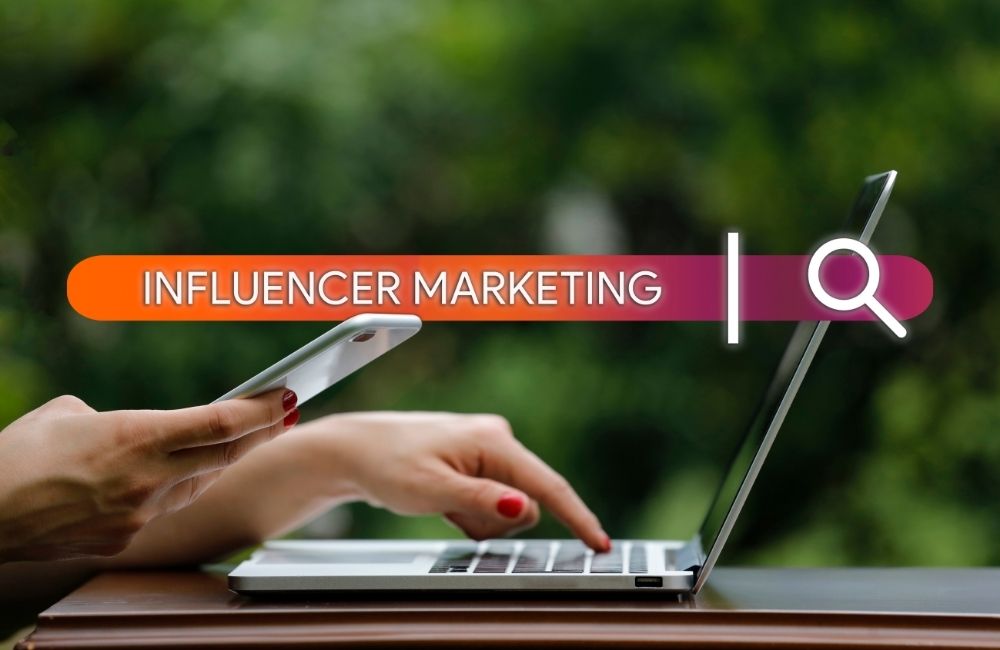 During the last few years, there's been a significant shift to online shopping, especially shopping through social media. This leads to increased influencer partnerships in B2B marketing. However, you should choose the right partner and influencer for your B2B marketing campaign. An influencer with many followers may not always be the right choice for your marketing campaign. You need to consider other factors and whether their followers can be your potential customers. Sometimes, micro and nano influencers with highly-engaged followers may be the ones.
2. Increasing brand personalization
The importance of having a unique brand voice has increased significantly in the last few years as brand personalization allows you to stand out in the market. It has become a significant marketing trend in 2022. When personalizing your brand, always remember to reflect your target audience's voice to catch their attention more efficiently and make them feel related to your brand. Besides, research your target market's brand persona to know how they usually talk and what they care about in a B2B partner.
3. Greater customer experiences
Customer experience is one of the most critical factors you must pay attention to in B2B marketing trends in 2022. If your customer has a great customer experience from the start, they are more likely to purchase and commit to your brand. Below are some ways to enhance your customer experience:
Provide irrelevant and straightforward content
Pay attention to the customer shopping experience on mobile devices
Take care of website loading space
4. Customer-focused content marketing
In 2022, you need to put the customers at the forefront when you write content to help your customers see how your product/service can be the solution for them. After identifying your target audience and researching the target market, you need to create content that reflects how they talk. Plus, you can use trending keywords to increase your SEO value and boost your website to the top of the search engines.
Final Thought
You should always be aware that your B2B marketing strategy will never be effective if you don't keep your audience in mind. Your marketing strategy should communicate with your target audience and show them how your business can help their businesses. The right B2B marketing strategy can become a foundation for your future brand success.
Read more: