Managing growth is not easy. Many small businesses have struggled to scale online, looking for solutions to attract and retain customers. This is why CRM was born. The best CRM for small business is the one best assisting them in managing the present and potential customers to encourage natural growth.
To make it less stressful for small business owners, this article introduces top easy-to-use CRMs that you may apply to start making differences in the game.
How A Suitable CRM System Benefits Small Businesses
CRM (customer relationship management) is professional software that helps businesses manage relationships and interactions with customers and prospects, all in one place. It allows you to track and store data from any touchpoint, organise and retrieve them for analysing to generate better strategies and decisions.
A CRM system aims to improve your business's connection with the target audience to create retention and loyalty, thus resulting in increased sales. This is critically important for small companies to enable more robust growth.
The most important thing about maintaining a small circle of customers effectively is constantly offering value to them and strengthening that connection for a deeper bond. Then use this satisfying base to leverage to bigger groups.
A good CRM system should provide you with these benefits:
Scaling sales process
A repeatable sales process is key to testing new sales motions and strategies. The data you keep in a CRM system will help you spot effective and ineffective patterns in sales behaviours. This knowledge will help you grow your business effectively over time.
A duplicable effective process is key for development. Checking back and testing all kinds of data tracked in the CRM system lets you see what works and what doesn't. Your business will expand by analysing the impact and making improvements and data-backed decisions accordingly.
Segment customers into groups easier with CRM's handy classification of location, demographic, close date, order value, etc. Know where's the warmest to attack and coldest to nurture to expand your customer base strategically.
A CRM with good technologies can generate a sales forecast for marketers, helping you make more accurate predictions, better plan, and manage your team's pipeline.
Achieve greater employee satisfaction
Managing customers' contacts and other info wasn't too complicated and overwhelming in the early days. But now, the big data age requires powerful tools to manage and optimize that information.
CRM releases employees from time-consuming tasks like information input and organization, letting them focus on more essential works. Of course, it only brings benefits when employees understand its importance and how to optimize the system.
That's why ease of use is crucial to consider, as it will be your business's everyday access. Intuitive, well-organized software that the team can quickly hit the ground running with should be preferred over a complex one with high-level algorithms.
Implement cross-team alignment
With CRM, your team can keep track of every conversion, every interaction and classify it. This alignment would help the sales process run smoothly and efficiently.
Executives can see the progress made by the team, how many meetings are booked, how many deals are closed, calls made, or emails sent. Understand what your team is doing well and who's falling behind to talk with.
Other teams can avoid wasting time, awkward conversations and work seamlessly through the CRM system, contact deeper and more effectively with the Marketing and Sales team.
Increase revenue and profitability
Though CRM can comprise a different set of features and tools tailored to business needs, all the changes are to make sure the procedure is streamlined, and the customer service is improved to increase value for the business offerings.
The best of CRM is that it allows you to filter through all your contacts to pull the warmest leads in real-time, who constantly revisit and deeply engage with your content, to appropriately and timely take care of.
And along with all benefits above, ultimately contribute to helping your business more likely to close wanted deals, and scale your sales like never before, making the CRM investment worthwhile.
Best CRM For Small Business In 2022 – Top 5
Hubspot provides high-quality CRM for free forever to anyone to use. Right at the CRM dashboard, you get access to each profile's contact and their info. Its control panel is intuitive, helping you track the whole pipeline mistake-free.
Hubspot automates little errand tasks – logging emails, recording calls, and managing data. It's great for everyone, especially startups and small businesses. Many businesses have praised its CRM.
Stand-out features
Unlimited users storage
Easy apps integration
Access to diversified customizable email templates
Automated personalized email sequences
Place phone calls inside the CRM
Salesforce is probably best known for enterprise-level businesses, with a fee of $25 per user per month. They offer an extended trial period of 30 days but no free plan. Small Business Pricing Solutions is a competitive set dedicated to SMBs, as they can enjoy the essential package at a low price.
It's the leading CRM system for advanced customisation, providing all-in-one solutions for services, sales, and marketing. You can personalise your user experience, customise dashboards and reports, etc., to cater to your business requirements.
Stand-out features
In-house communication tools
Simplified tracking and storing process: client knowledge base, data export, email templates
Robust 3rd party integration
Zoho is a cloud-based CRM system, best supports small businesses in customer management and leads generations with powerful technology and intuitive control. This software offers a free plan and 15-day trials for any paid package, starting at $14/user per month.
Its simplified working interface doesn't make Zoho a weak capacity. The major benefit is how effortless it is to integrate other functional tools from the Zoho library that you can use.
Stand-out features
In-feature social media, with the ability to acquire contact, business info, and a subsequent automated shift to the sales team
Website visitor segmentation
Seamless pipeline management
This software is nominated as the most straightforward CRM system to set up and learn, manage contacts, and visually work the sales funnel.
For all packages, Pipedrive offers businesses a free 14-day trial, no credit card required. After that, paid plan starts at the Silver packet, for $12.50/month per user.
Stand-out features
Detailed analytics of sales report and future sales forecast
All at once sales communication process, with Email integration
Available mobile apps and integration for iOS and Android
Drip eCRM is an all-in-one software automating business sales progress in workflows periods. It's one of the few services that handle the entire email marketing for you, from start to finish.
Drip contains a sleek and dynamic user interface, powerful and impressively designed features such as target segmentation yet newbie-friendly for businesses of all kinds to get started with.
Stand-out features
Dynamic workflow builder with great customization
Split testing workflows with A/B testing
10 built-in and easy-to-export reports
Connects with Facebook Lead Ads and Custom Audiences, tap into Facebook and Instagram's user base
Where To Find A Reliable Service For CRM Integration?
Looking for a high-quality, secured, and reliable CRM integration? Stop the scroll, we've got the name for you. Tigren!
Do you want a high-level customization solution with additional features tailored to your marketing needs at a super affordable price?
Do you want to work with experts, who could give you all possible suggestions to scale your CRM and business sales?
And finally, is a quick CRM integration is necessary so that you can start making money early? If that's all you want, drop us a message at [email protected] so we can discuss it more.
Tigren is the leading agency in e-commerce development based in Vietnam. With 10+ years of experience, we strive to help small and medium businesses boost their growth through dedicated services and top-notch solutions.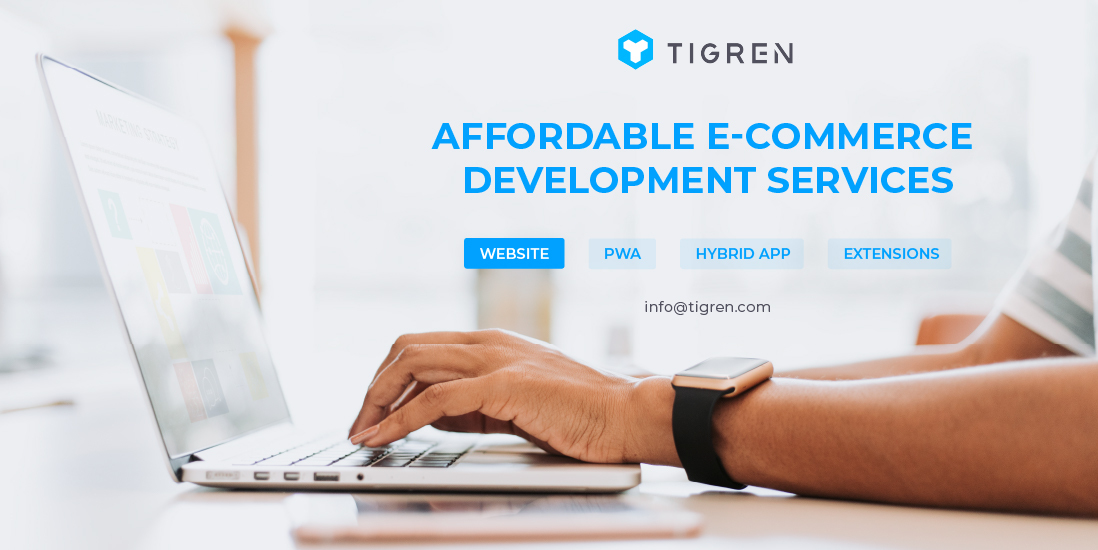 How To Choose The Best CRM System For Small Business?
Your business objectives and unique needs take the lead in this discussion, but sometimes it can be about the external resources available. Some companies focus on powerful or handy all-in-one solutions or high-level customization ones, while others take financial conditions into account first.
No matter what your priority is, when looking for the best suited CRM assistant, it should be a combination of 3 core factors. First, eyeing and gazing upon terms of use, is it easy for our team to access every day? Then head to price, do we afford it?
Are those the stand-out features we need to have? Also, be aware that your business growth level may also guide you to the correct answer.
Wrap Up
A CRM system can step in and make your employees' work brighter. Not only streamlining the business process for automation, CRM serves as a central database source to ensure decisions are made will ultimately contribute towards final goals.
And if you're still seeking a partner to help you equip a powerful CRM integration with strong customization and reasonable price, Tigren is here, and we can help.
Read more:
ERP vs CRM: Which One Should Your Business Prioritize?