Magento PWA has grown enormously in the e-commerce industry. This on-trend solution enables your online store to operate optimally with great features. However, so many advertisements can make you overwhelmed when choosing a Magento PWA provider. Following are pro tips to choose the best Magento PWA development company.
Overview Of Magento Progressive Web App (PWA)
Definition
Magento is an open-source platform used in building e-commerce websites. And PWA (Progressive Web Application) is a web application that applies modern web technologies and design patterns to provide a reliable, fast, and engaging user experience. Magento PWA is a Magento website integrated with PWA technology.
Benefits
Magento PWA brings both Magento and PWA advantages to your websites. 
First, the default features of the Magento platform are fully functional when integrating Magento PWA. These include multi-language support, payment & shipping, filter navigation, SEO friendliness.
And PWA technology can enrich your Magento website even better. Not only does your web have like-app performance, but it also performs at lightning speed. Instead of waiting for 10 to 15 seconds to load, PWA allows a faster pace within 2-3 seconds. It will make customers more engaged with your store.
This on-trend technology also promotes the "Add to homescreen" function. Users will enjoy light storage PWA with less than 1 MB, unlike 50 MB or 100 MB of native apps.
PWA also equips offline mode and push notifications. Your customers will not miss any messages from you even with a weak internet connection.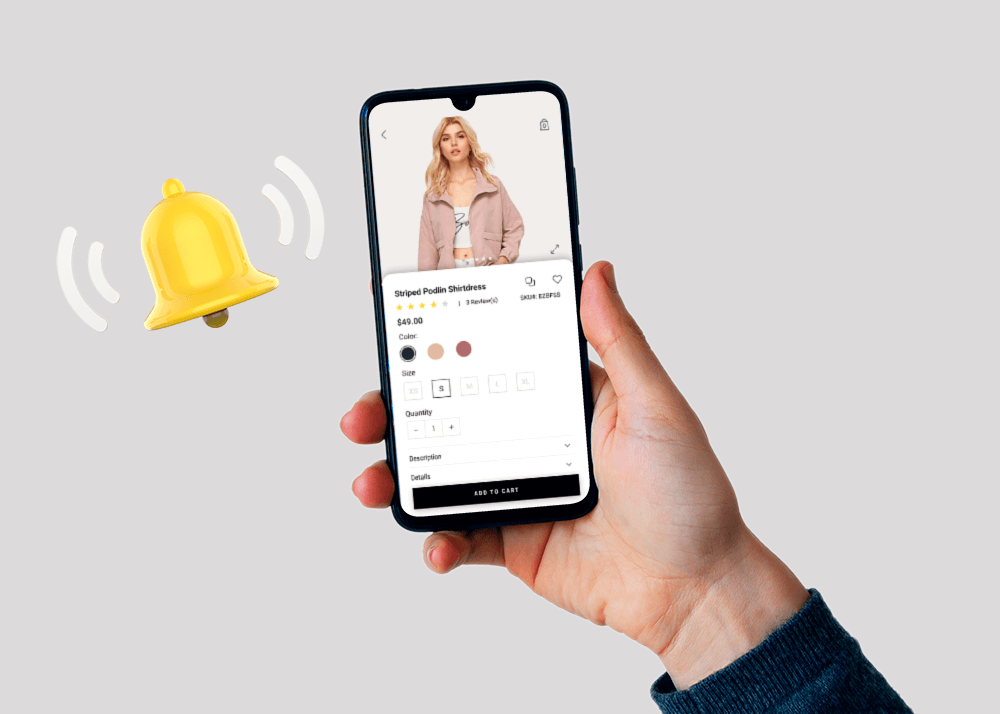 PWA Solutions
There are different solutions when working with Magento PWA. To start with, you can buy Magento PWA extensions which are cheap. The price is less than $300, and the installation is simple.
However, extensions will not change your website structure. The features can also be unstable and limited. Any updates from Magento can directly affect the code if the extension is not re-equipped.
Another solution is using Magento PWA Studio. It is provided by Magento and frequently updated. Magento PWA Studio uses modern tools and libraries to create a system and framework complying with the Magento extensible principle.
However, the free demo Venia storefront lacks many attractive features. And it is only compatible with the Magento front-end. If you want to customize the design and build more functions into the PWA, you'll need a generous budget.
One of the most advanced solutions is custom PWA development. It is ideal if you want to create a unique design. But it is also the most expensive and time-consuming solution.
You need to develop a customized API to link extensions with the PWA storefront. The process may bring conflicts. Therefore, you need to work with a professional Magento PWA development firm.
What To Expect From A Magento PWA Development Company?
Not all Magento PWA development agencies can deliver high-quality service. Therefore, you need to consider several factors to make better decisions when choosing a Magento PWA partner.
Trustworthiness
Trust is at the center of any partnership. It encourages strong relationships and productivity in business. When choosing a Magento PWA development company, you should review all available information thoroughly.
Transparency is one of the most critical elements. To evaluate, check the price, service, and workflow on a company's website thoroughly. You should be cautious if any information is not clear. And when making contact, clarifying any inconsistency is crucial.
Moreover, review the feedback attentively. Take a look at the work delivered by the Magento PWA firm. And learn from reviews of the previous clients. These can tell whether the company is trusted to work on your project.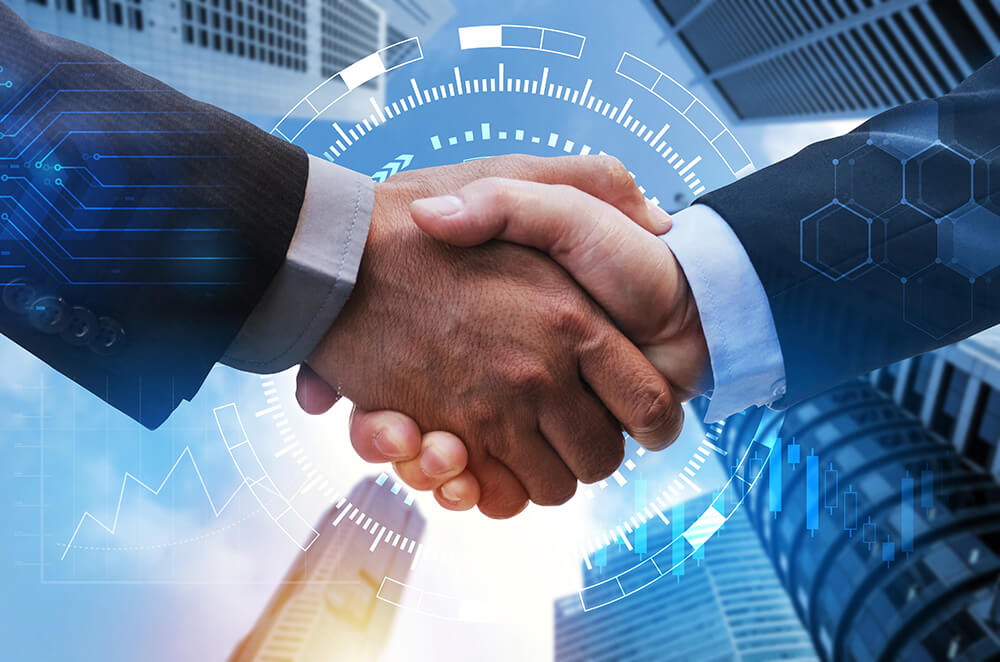 High-quality Service
A good Magento PWA development company guarantees to deliver excellent service. You can first check it out by testing their PWA demo version. Here are some elements to notice.
Strong Magento development
The agency should deliver the full standard functions of a Magento website. Its demo version needs to present an engaging interface, interactive filters, multi-language support, and simple navigation. Easy management, complete analytics, and reporting are also core values for a standard Magento site.
Well-designed PWA storefront
An attractive storefront is necessary for any E-commerce business. It sets the first impression for online shoppers. Consequently, the theme needs to be simple, consistent, and mobile-friendly.
When choosing a Magento PWA development firm, considering these criteria enables an engaging pattern for your store.
PWA combines the best quality of apps and webs. As a result, the developer needs to ensure aspiring PWA features for your store. These include:
App-like performance
Push notifications
Offline work mode
Ultra-fast speed
Self-updates
High safety
Transparent Price
Some Magento PWA developers don't make their prices public. It may lead to extra costs and affect your willing-to-pay budget.
A company with a transparent fee is likely to help you avoid any misunderstanding.
Note that Western-based Magento PWA development companies often charge more than those in Asia, this is due to the difference in currencies. Therefore, you should evaluate these scales attentively to pick the best partner.
Great support
Good customer support demonstrates the company's dedication and profession. It will help if they assist you greatly from the follow-up to after-sales.
When it comes to Magento PWA development, the company should stick to a detailed timeline. They need to clear any confusion arising in the process.
And if there is an error, they should show their responsibility and jump in to fix it as soon as possible. This is what matters the most. You should choose a company with ongoing support.
TIGREN – The Best Magento PWA Development Company
Extensive Experience
Magento PWA work requires professional and extensive experience. Those are attributes that our team has worked hard to acquire and improve.
Tigren has delivered high-quality Magento service since 2012. We started to offer PWA development in early 2017. Within five years, we have partnered with many E-commerce brands worldwide.
We have learned and grown a lot to ensure top-notch performance for your online business. We are proud of our engaging theme TigrenPWA in supporting brands to build a robust Magento storefront with PWA.
Various Solutions
We offer a wide range of choices for Magento PWA development. Our ready-made theme, TigrenPWA can meet your demand for a cost-saving and quick solution. Or, if you want to customize the storefront with a unique design, our team is well skilled to nail it.
Premium Services
Unlike other Magento PWA Themes, TigrenPWA is strongly compatible with Magento 2. It allows easy management of orders, customers, and reports. There is no difficulty after you convert your site with Magento PWA. Default features of Magento include:
Product Browsing
Order Management
Customer Account
Payment & Shipping
Catalog Management
Analytics and Reporting
SEO
Engaging PWA Storefronts
TigrenPWA's default theme emphasizes critical design principles: simplicity, consistency, readability, mobile-friendliness, and easy navigation. Our Magento PWA theme aims to serve various products and design styles.
You can also enhance your brand identity by modifying minor elements, including color palette, fonts, banners, logo, and favicon. We are proud to provide an engaging interface for your store.
This demo version has allowed efficient business for many brands. To illustrate, Truclothing has used our theme to promote its brand successfully.
Rich PWA Features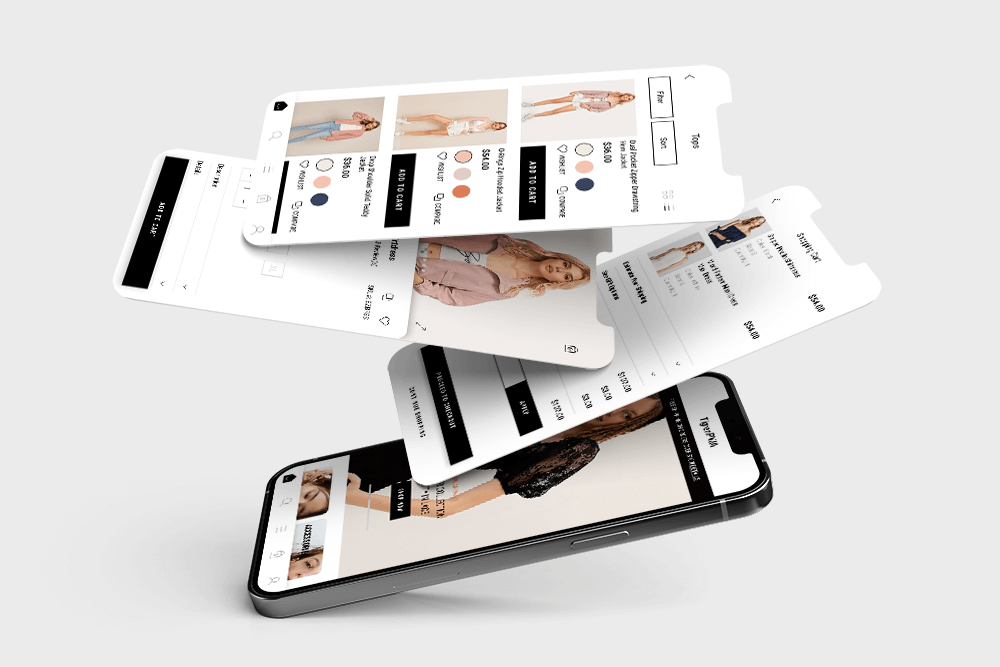 Our Magento PWA theme delivers rich features of PWA.
App-like experience
Offline mode
Push notifications
Ultra-fast speed
Automated updates
Cross-platform
Low data usage
Secure Independence
We also offer a great package of built-in e-commerce features:
Improved layered navigation
Banner manager
Live chat
Instagram feed
Google Tag Manager and Analytics
Cost-effective Solution
Our TigrenPWA theme is offered at an affordable price of $799. And we ensure the best PWA convert to your Magento site.
Other Magento PWA firms may charge you at least $10,000 to $50,000. So choosing our premium theme is much more budget-friendly.
Because each business has dissimilar needs, thus custom solution costs may differ. But if you can provide us with your requirements for a PWA, we'll go over all of the project's costs in detail. If you desire further customization, don't hesitate to contact us for a discounted price.
Excellent support
If you choose our TigrenPWA, you will enjoy three months of free support after the theme installation. Not only do we follow the timeline strictly, but we also ensure consistent assistance in and after the project. Feel free to contact us whenever you raise a concern.
Final Words
With extensive dedication and experience, we are confident in bringing the best Magento PWA development service to your website. We are proud to be one of the best Magento PWA development agencies.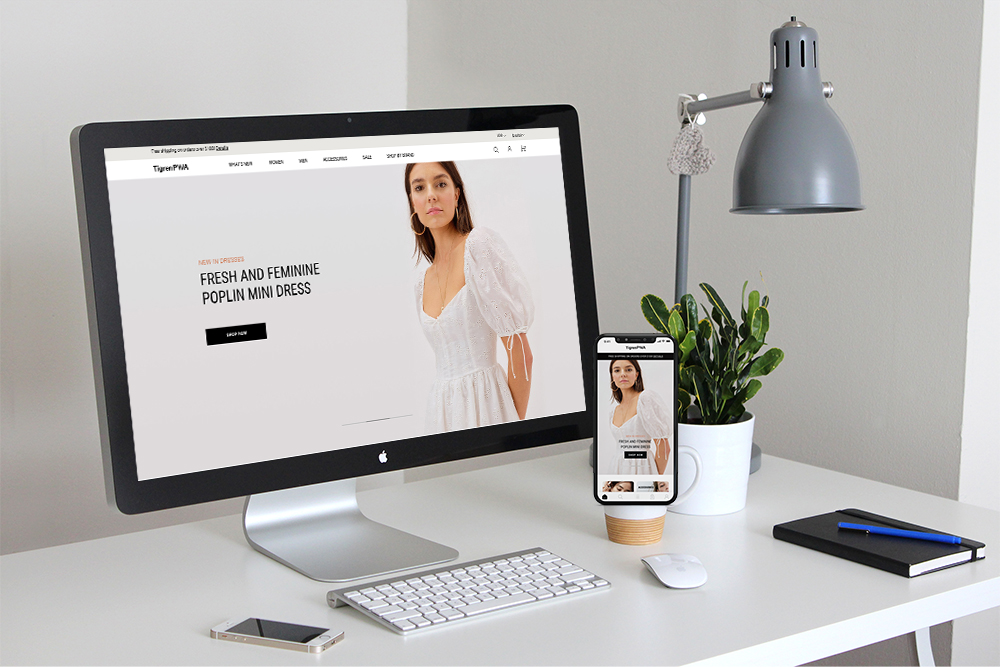 What are you waiting for? It's about time to convert your website into Magento PWA with TigrenPWA now. Let us contribute an aspiring development for your brand.
Read More:
Top Concerns And Suggestions About Magento PWA Integration
Magento PWA Solutions: Time And Cost Comparisons
Massive Cost Savings Thanks To Magento PWA Development
Magento PWA Development Trends To Outline In 2022
35 Magento 2 PWA Examples That Will Inspire You
40 Examples Of Progressive Web Apps (PWAs) In 2022
Top 5 Progressive Web App Frameworks – Make It Less Complicated