In this day and age, it's more important than ever for small business owners to have insurance. And luckily, there are a lot of great options available. In this blog post, we'll take a look at some of the best small business insurance policies and providers. So whether you're just starting out or you've been in business for a while, read on to learn more!
What Are The Types Of Small Business Insurance?
There are many types of small business insurance, and the type you need depends on the specific risks your business faces. Some common types of small business insurance include:
Product liability insurance protects your business from damages caused by defective products.
Property insurance protects your business property from damage or loss.
Business interruption insurance covers lost income and other expenses incurred if your business is interrupted by a covered event, such as a natural disaster.
Liability insurance protects your business from claims of negligence or other damages caused by your business activities.
Professional liability insurance protects your business from claims of professional negligence.
Workers' compensation insurance provides benefits to employees who are injured or become ill as a result of their job.
Business owner's policy combines property, liability, and business interruption insurance into one policy.
Commercial auto insurance covers vehicles used for business purposes.
It is important for small business owners to carefully assess their specific risks and needs in order to determine what types of insurance they should have in place. While some forms of coverage may be required by law, others may only be necessary for certain industries or based on the nature of the business's operations. It is also important to regularly review and update insurance policies to ensure they continue to adequately protect the business.
What Does Small Business Insurance Cover?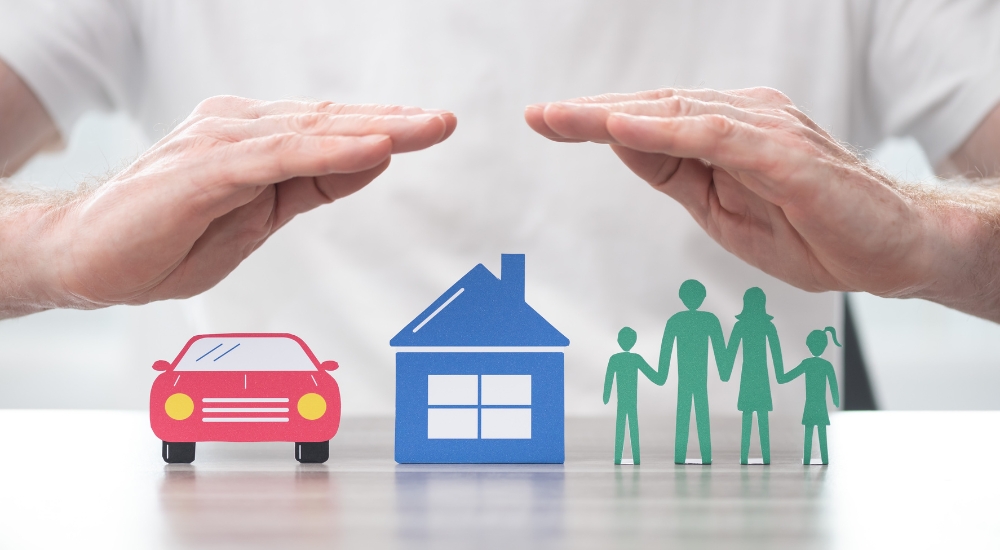 Small businesses face many potential risks, including property damage, accidents, lawsuits, and loss of income. Having the right insurance coverage can protect a small business from these potential pitfalls and ensure its continued success.
So what does small business insurance cover? Policies can vary, but generally, they provide coverage for property damage, liability for injuries or damage caused by the business, lost income due to a covered event, and protection for business equipment or vehicles.
Product Liability Insurance
Product Liability Insurance protects businesses from being held legally responsible for damages caused by their products. This type of insurance is crucial for manufacturers and retailers, as it covers the cost of any lawsuits or settlements that may result from a defective product.
One famous example of product liability in action was the case of Johnson & Johnson's talcum powder, which was found to contain asbestos and linked to cases of ovarian cancer. The company faced thousands of lawsuits and was ultimately ordered to pay $4.7 billion in damages to affected individuals. Without product liability insurance, such a lawsuit could have bankrupted the company.
In order to obtain coverage, businesses must provide information about the products they manufacture or sell and any potential hazards associated with them. Premiums are typically based on the type and quantity of products sold, as well as their potential risk level.
Property Insurance
Property insurance is a vital part of protecting your business from unexpected damage or loss. This type of insurance covers the physical assets of your business, such as buildings, equipment, inventory, and furniture.
It's important to have property insurance in place because it can provide financial assistance for the cost of repairing or replacing damaged or stolen property. Without this coverage, your business could suffer significant financial consequences.
When selecting a property insurance policy, it's important to carefully review the coverage options and ensure that they meet the unique needs of your business. This may include additional coverage for natural disasters or specific types of valuable assets.
Aside from traditional property insurance policies, there are also "business interruption" policies that can provide financial assistance if your business is forced to temporarily shut down due to damage to your property. Additionally, some policies may offer coverage for loss of income during the rebuilding process.
Business interruption insurance can be a lifesaver for small businesses that are forced to temporarily shut down due to a covered event, such as a natural disaster or fire. This type of insurance covers lost income and other expenses incurred during the interruption, allowing business owners to rebound and get back on their feet more quickly.
Business Interruption Insurance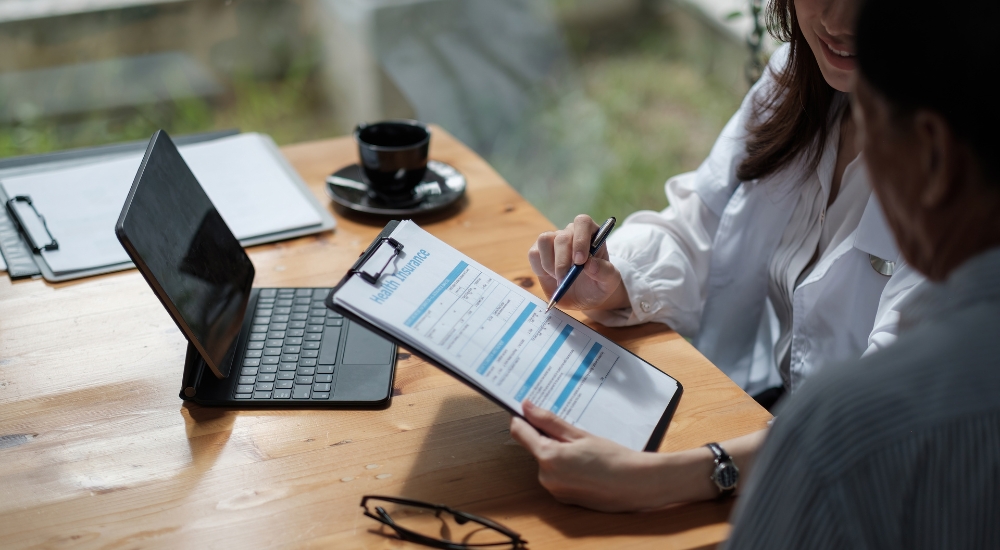 Many small business owners may not realize that business interruption insurance is not automatically included in their standard property insurance policy. It must be purchased separately as an add-on or rider. While it may seem like an unnecessary expense at the time, the cost of this coverage can pale in comparison to the financial devastation a business may face without it.
One important aspect of business interruption insurance is determining the length of coverage needed. This is often based on factors such as how long it may take to rebuild or relocate after a covered event, and the amount of time it may take for business operations to return to normal. It's important for business owners to carefully consider these factors and purchase appropriate coverage.
Some common exclusions to business interruption insurance include loss due to criminal activity or government action, as well as loss caused by an inability to access materials or supplies necessary for operation. It's crucial for businesses to fully understand their policy and any limitations or exclusions that may apply.
Liability Insurance
In today's litigious society, Liability insurance is crucial for businesses of all sizes. This type of coverage protects a company from claims of negligence or other damages caused by its business activities.
For example, if a customer is injured on your premises or alleges that a product malfunction led to their injury, Liability insurance can cover the associated legal fees and any settlements or judgments. It can also provide coverage for libel and slander, as well as damage to another person's property.
The cost of Liability insurance varies depending on factors like the industry, the size of your business, and the level of risk involved in your operations. However, in the event of a lawsuit, it can save your business significant financial strain and help you avoid bankruptcy.
Professional Liability Insurance
Professional liability insurance covers claims of negligence or inadequate performance by a professional in their line of work. This can include mistakes, oversights, or failure to meet expected standards. For example, a graphic designer may be sued for not properly designing a logo for a client, or an accountant may be sued for miscalculations on a client's taxes.
While some professionals are required by law or contract to have this insurance, it's important for all professionals to consider the potential risks in their line of work and protect against them with liability insurance. The cost of a lawsuit – including legal fees and damages – can have devastating consequences for a small business or sole proprietorship without the proper protection.
Workers' Compensation Insurance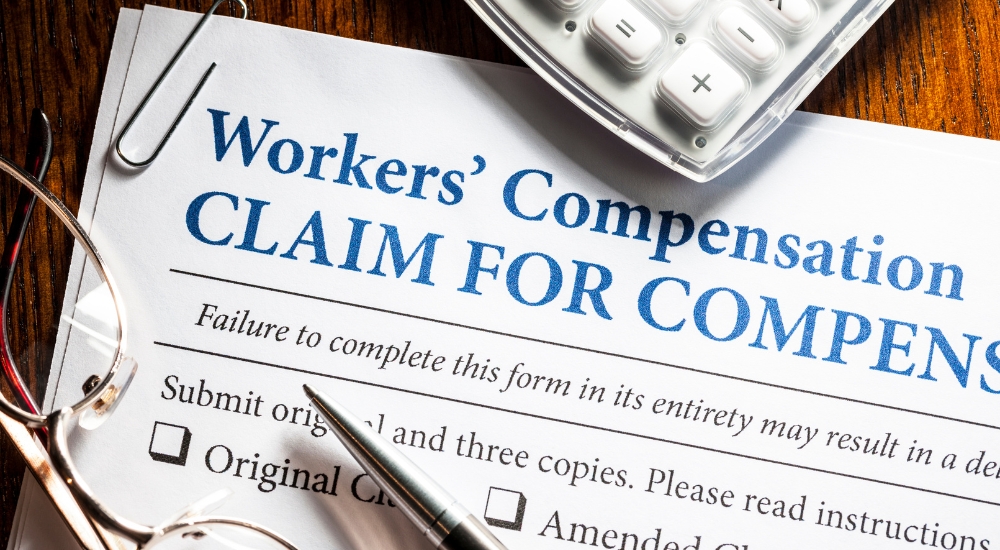 This type of insurance provides financial compensation for medical expenses and lost wages to employees who are injured or become ill on the job.
In addition to covering medical expenses and lost wages, workers' compensation also typically covers rehabilitation costs and even death benefits for families of employees who pass away as a result of their job-related injury or illness. In exchange for these benefits, the employee usually cannot sue their employer for negligence.
Commercial Auto Insurance
According to the Insurance Information Institute, commercial auto insurance is necessary for any vehicles used for business purposes, as personal auto policies typically do not cover accidents or damages that occur while the vehicle is being used for work.
Commercial auto insurance can provide coverage for a variety of vehicles, including cars, trucks, and vans. It can also cover a range of potential incidents, such as property damage, bodily injury, and medical payments.
What Does Small Business Insurance Exclude?
Small business insurance typically excludes coverage for professional services, intentional acts, and criminal or fraudulent activities. Additionally, it does not cover damages resulting from war or nuclear incidents.
It is important for small business owners to thoroughly review their insurance policies and discuss potential exclusions with their insurance provider. This can help ensure that their business has the appropriate level of coverage in the event of a loss or accident.
Some common exclusions that may not be immediately apparent include professional services performed by the insured business (such as legal or accounting advice), damages caused by intentional acts or criminal activities, and losses related to war or nuclear incidents.
It is also important for small business owners to understand exactly what their insurance policy covers and does not cover in order to properly protect their business. It may also be necessary to purchase additional coverage for certain risks that are excluded under a standard small business insurance policy.
What Is A Business Owners Policy (BOP)?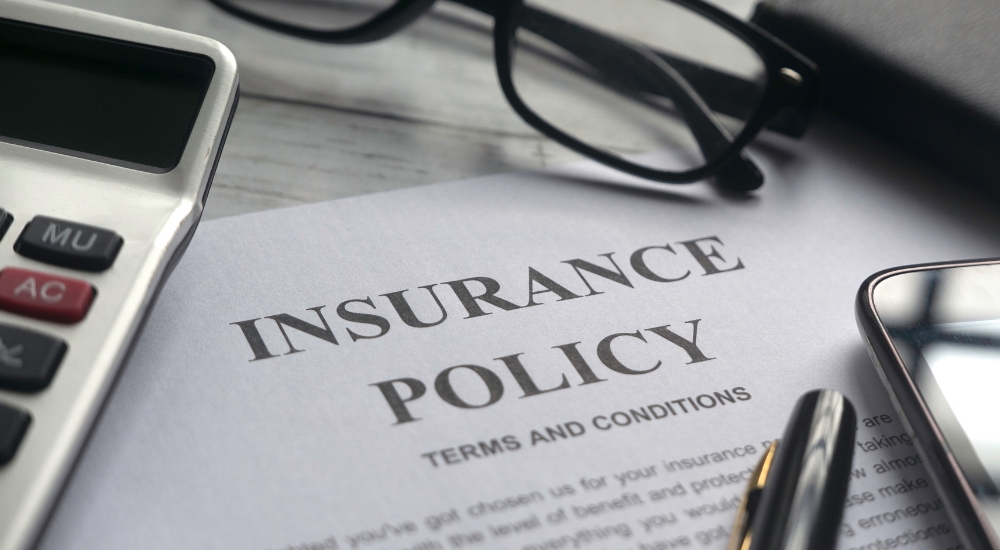 A Business Owners Policy, or BOP, is a package policy commonly used by small to medium-sized businesses. It combines coverage for property damage and business interruption with liability insurance.
A BOP can often be customized to fit the specific needs of a business, including adding coverages for things like data breaches and cyber liability. Additionally, a BOP can also cover the business's vehicles and any rented or leased property.
One of the benefits of a BOP is that it typically offers lower premiums than purchasing separate policies for each type of coverage. It can also save time, as the application process can be streamlined through one insurer rather than having to shop around for multiple policies.
However, it's important to note that a BOP may not provide enough coverage for certain industries with unique risks, such as medical professionals or contractors. In these cases, it may be necessary to purchase additional specialized insurance policies. It's important for business owners to thoroughly assess their risks and discuss their options with an insurance professional before deciding on a BOP or alternative coverage plan.
Top 10 Best Small Business Insurances 2023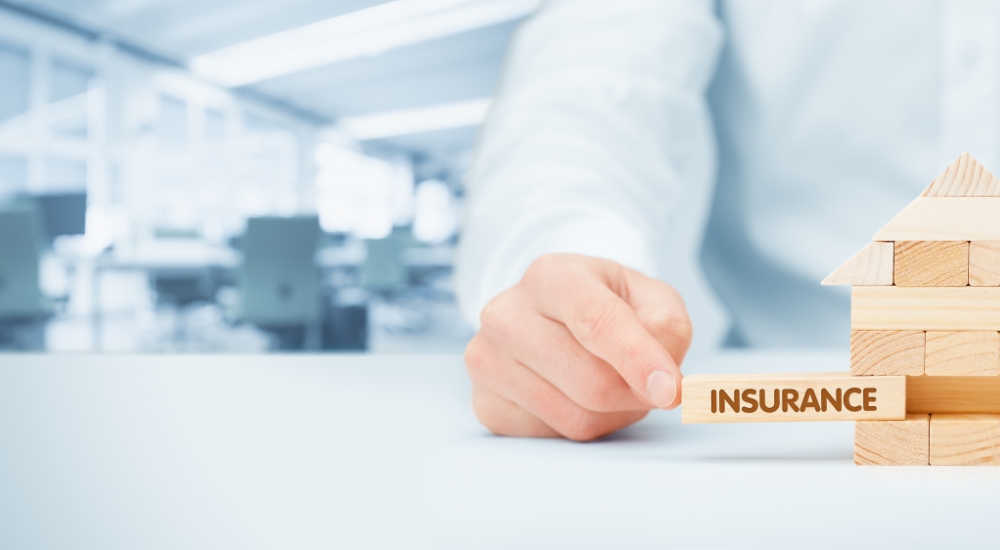 In addition to offering a wide range of insurance options for small businesses, Allianz also offers risk consulting services to help companies assess and mitigate potential risks. Their Crisis Management team specializes in helping businesses navigate difficult or hostile environments, such as terrorism or political violence.
Allianz has also been recognized for its commitment to sustainable business practices. In 2022, they were named a Sustainable Insurer by the Dow Jones Sustainability Index for their efforts to integrate sustainability and climate action into their global operations. The company has set a goal to have net zero emissions by 2050 and has committed to investing 1 billion euros in renewable energy projects by 2022.
In addition to its well-known auto and homeowners insurance offerings, Allstate also provides a range of business insurance options. Their agents can help businesses select the coverage that best suits their unique needs, and they have a strong track record for resolving customer complaints.
Allstate's business insurance covers a wide range of industries, including retail, food and beverage, medical, and photography. They even offer coverage for small businesses operating out of a home office. On their website, Allstate offers helpful resources for determining the specific types of coverage your business may require, based on industry and other factors.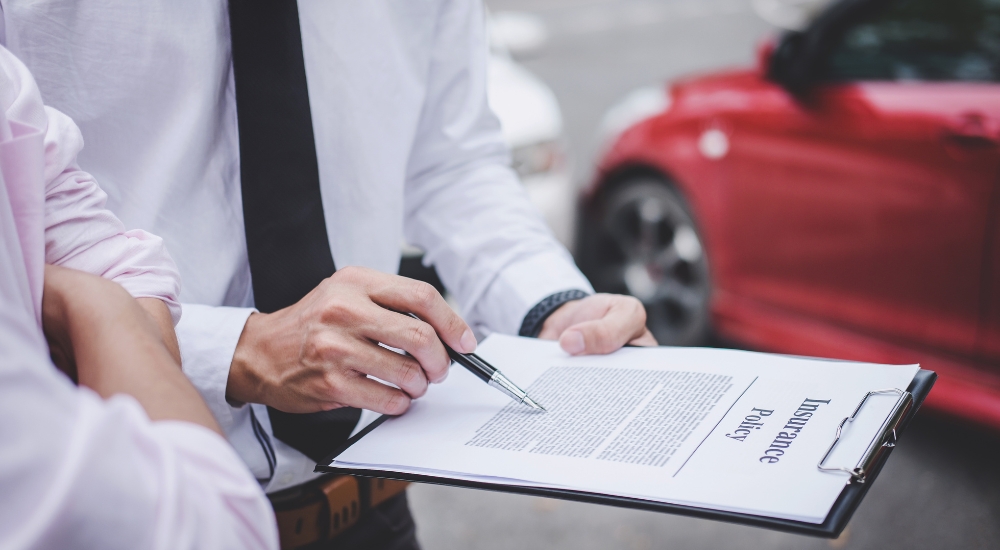 One of the benefits of working with Clear Blue Insurance is its partnerships with managing general agencies, reinsurers, and other industry experts. This allows them to provide specialized insurance programs for their clients. In addition to the standard coverage types like general liability and property insurance, they also offer employment practice insurance to protect businesses from potential lawsuits.
Clear Blue Insurance operates in all 50 states and Washington D.C., giving them a wide reach to serve small businesses across the country. They don't work directly with small businesses, but rather partner with agencies to provide comprehensive business insurance solutions.
In addition to offering a range of commercial coverage options, Farmers Insurance also provides resources and assistance through its network of agents. Their website includes informative articles and videos on various business insurance topics, such as property coverage and liability protection.
Farmers also offer MySafetyPoint, a complimentary program for businesses seeking to improve workplace safety. This program includes online training materials and videos, as well as on-site consultations with safety experts.
In addition to offering insurance for a variety of industries, Acuity also provides loss control consultation and training on-site to help businesses reduce the likelihood of accidents and claims. The company also offers a Nurse Helpline for injured employees, facilitating access to appropriate healthcare.
Acuity stays up-to-date on industry news and provides resources for its clients, such as a free online newsletter specifically for truckers and informational videos for various professions. Overall, Acuity is committed to providing comprehensive insurance coverage and risk management solutions for its clients.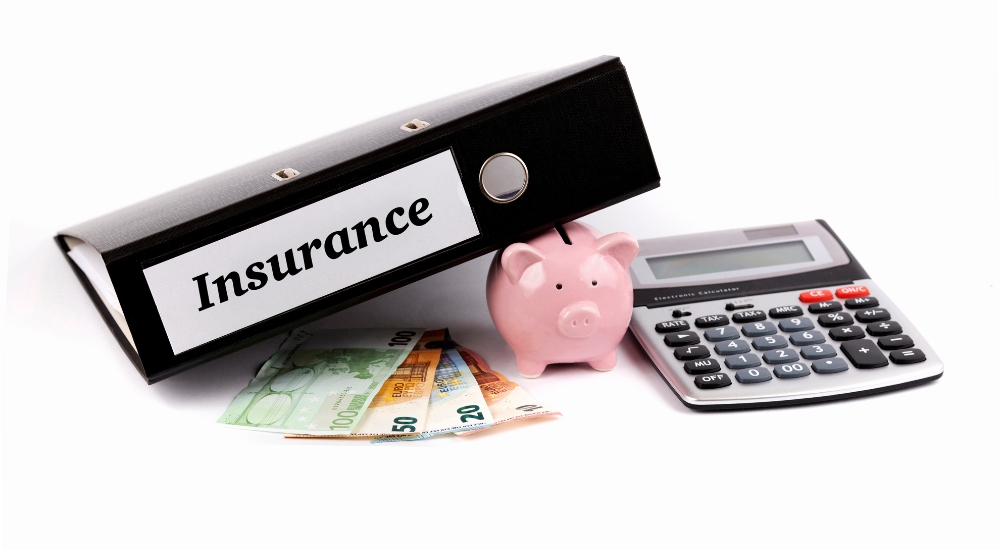 One aspect that sets CNA apart from other insurance companies is its PrepWise program, which offers a variety of services aimed at reducing risk and promoting safety in the workplace. This includes offerings such as cybersecurity awareness training and ergonomics assessments to prevent injury.
In addition to a wide range of coverage options for various industries, CNA also offers a pay-as-you-go option for workers' compensation insurance, making it easier for small businesses to budget and manage their expenses.
Overall, CNA has a strong reputation for addressing customer concerns and providing comprehensive solutions for their business insurance needs.
One unique aspect of Frankenmuth Insurance is its dedication to customer service. The company offers 24/7 online claims reporting and free risk management consultations for its clients. In addition, they offer special programs for certain industries such as agriculture and hospitality.
Frankenmuth Insurance is also involved in the local community, supporting numerous charitable organizations and events. They have received awards for their workplace culture, including recognition as a top workplace in Michigan for multiple years.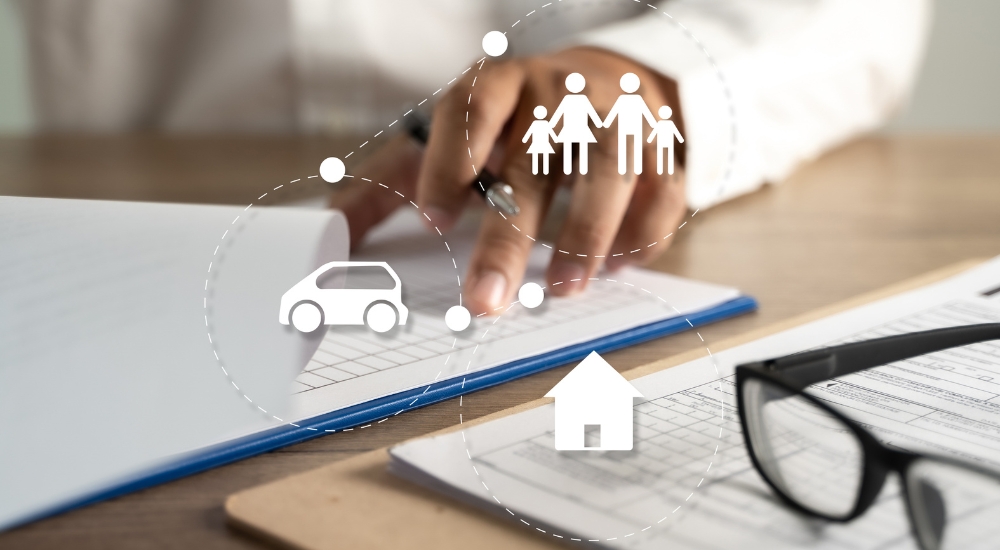 In addition to offering a wide range of commercial insurance solutions, Travelers is also known for its innovative approaches to claims management. Their TravComp system includes a dedicated team focused on quickly getting injured employees back to work, and their TravPay system links payroll directly to workers' compensation premiums.
Along with these unique offerings, Travelers also provides risk control resources for their clients, including self-service materials and online services for managing bills and certificates of insurance. Overall, Travelers strives to not only provide comprehensive coverage options but also prioritize helping their customers manage claims and maintain safety in the workplace.
In addition to small business insurance, Chubb also offers coverage for personal properties, including homeowners, automobiles, and personal liability. They have an extensive network of agents and brokers across the country, making it easy for customers to find local support.
Chubb is known for their exceptional customer service, with 24/7 claims reporting and a commitment to resolving claims quickly and efficiently. The company also boasts a strong financial profile, with a rating of AA from Standard & Poors and A++ from A.M. Best.
Cincinnati Insurance offers a wide range of commercial insurance coverage options including property, liability, and workers' compensation. They also have specialized coverage for industries such as healthcare, hospitality, and construction.
In addition to its insurance offerings, Cincinnati Insurance has a loss control department that provides resources and services to help businesses minimize risks and prevent accidents. They also offer risk management consultations to assess potential hazards and develop strategies for prevention.
Cincinnati Insurance has been in business for over 50 years and has a strong financial rating from A.M. Best. They have a dedicated claims team with a focus on the fast and fair resolution for customers.
How To Choose A Suitable Insurance For Small Businesses?
There are several factors to consider when choosing the right insurance for small businesses. First, assess the risks specific to your industry and business operations. This includes evaluating potential liability issues, property damage, and loss of income.
Next, consider the coverage options available and determine what is necessary for your business. This may include workers' compensation, commercial property insurance, professional liability insurance, and business interruption insurance.
It is also important to research and compare quotes from multiple insurers to ensure you are getting the best coverage at an affordable price. Be sure to review the insurer's financial stability and customer satisfaction ratings as well.
Additionally, it can be beneficial to consult with a professional insurance broker who can provide knowledgeable advice and guidance in selecting a policy that meets your needs. They can also assist with any claims or disputes that may arise in the future.
Overall, thorough research and careful consideration of your individual business needs will help ensure you choose a suitable insurance policy for your small business.
Wrapping Up 
Small business insurance is an important investment for any company. It protects your business from a variety of risks and can help you continue operations if something goes wrong. There are many different types of small business insurance, so it's important to understand what each one covers and excludes. A BOP is a popular option for small businesses, as it provides coverage for several key risks. Make sure you review your policy regularly to ensure that it still meets your needs.
Looking for more in-depth business advice and information? Look no further than Tigren's blog. Our team has years of experience in the industry, and we cover a variety of topics ranging from online marketing tactics to eCommerce development tips.
And if you ever run into any issues with your eCommerce site, just reach out – as eCommerce developers, we're always happy to lend a helping hand. Plus, our articles are filled with concrete facts and data to back up our advice, ensuring that you're getting the most reliable information possible. So what are you waiting for? Start browsing our blog for valuable insights and solutions for your eCommerce business.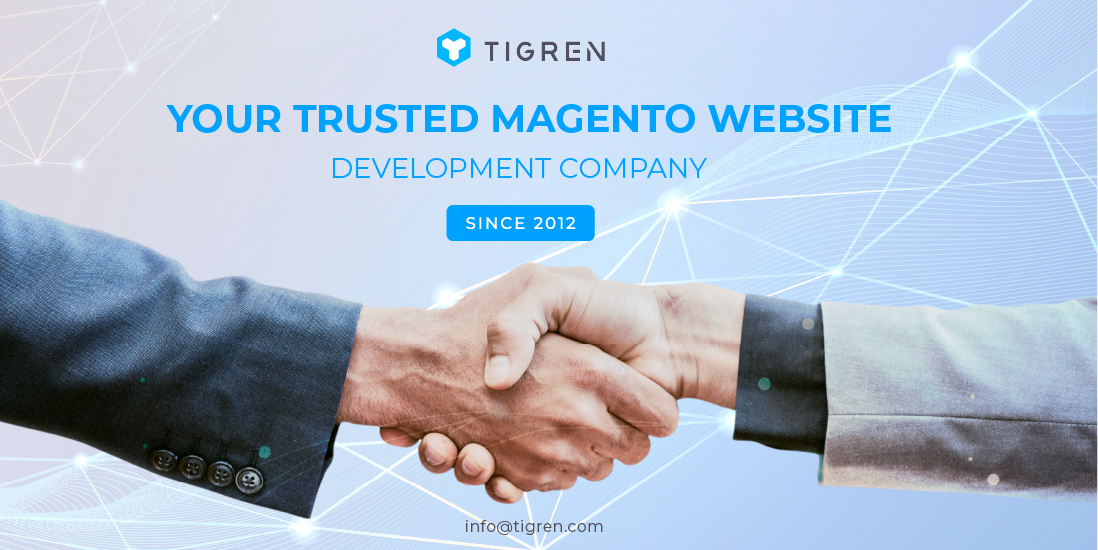 Read More:
The Definitive Guide On eCommerce Warehouse
eCommerce Ubiquity: What You Need To Know