Shopify is a well-known eCommerce platform that helps you quickly and easily construct your eCommerce website. Despite its great features, Shopify will not be the best choice for all businesses because each business has to meet the unique needs of its customers. In this blog, Tigren will provide you with a list of the leading 10+ Shopify competitors for you to choose the right eCommerce platform to empower your online business.
Scroll down to read! We assure you that you will know which platform is a perfect fit for your business.
A General Overview Of Shopify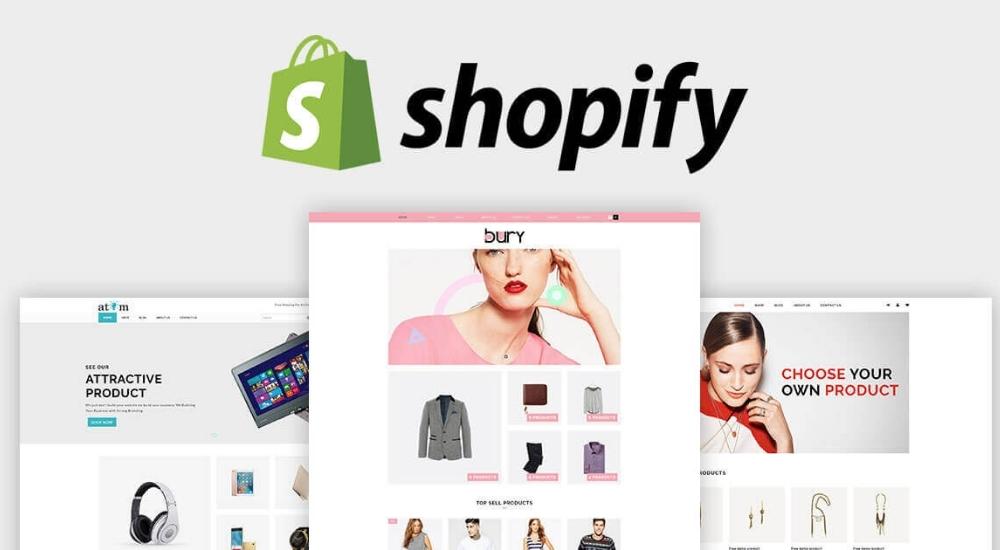 Shopify is the leading platform for both developers and retailers. Through subscription-based services, the platform collaborates with businesses to market and sell their products both online and offline.
Shopify offers you many tools to assist with starting and managing your business. You may discover everything you need to present your products online, process payments, and make your business profitable depending on your selected pricing plan.
Shopify is well-known for its affordable startup costs, user-friendly interface, and configurable online store designs. Additionally, the platform provides secure site hosting, freeing users from having to update their web servers or software. With Shopify, business owners only need a reliable internet connection to operate their company from anywhere.
When Should You Consider Shopify Competitors?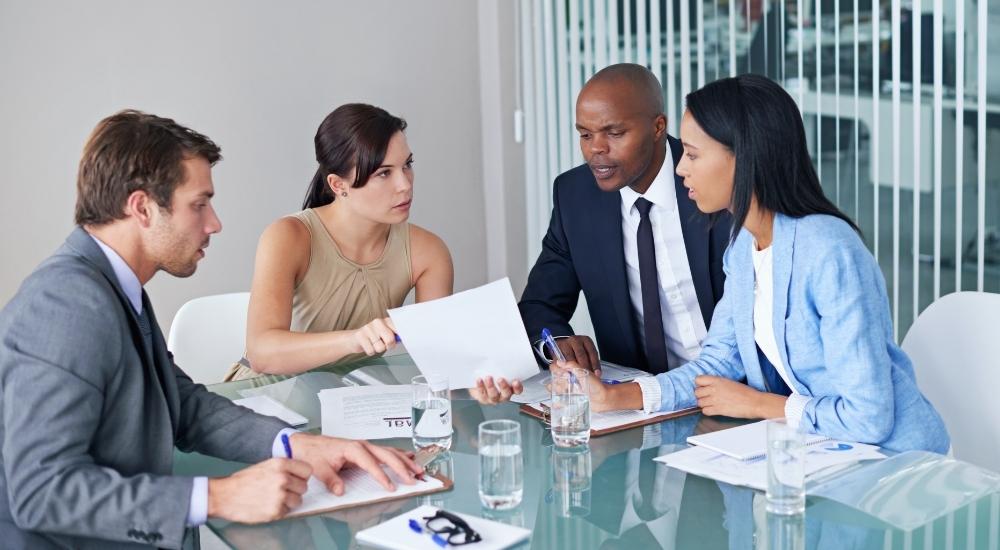 Although Shopify is one of the market's most widely used eCommerce platforms, it offers both advantages and disadvantages. The drawbacks make it an unideal platform for some businesses to set up and manage eCommerce sites. Depending on the nature of your company, where you are selling, and your specific needs, it will be worthwhile to have a look at various Shopify competitors before making the final choice.
Below, we will point out when you need to consider Shopify's top competitors.
1. You want to track your data carefully
Data is a precious asset of every business. It is essential for you to control your data. When migrating your store to self-hosted platforms, you are entitled to the console for your store, which provides you full authority. In Shopify, all data must be passed through Shopify.
Since it is less adaptable and user-friendly than other e-commerce platforms, you risk losing out on potential customers. Shopify is a great option for your business in the early stages of growth. However, if you want to take your business to the next level, it is wise that you check self-hosted e-commerce platforms.
2. You want to improve SEO
Shopify is only the platform that supports selling products, not a content management system. Of course, Shopify can meet your SEO fundamental requirements. However, Shopify is not your suitable choice if you want to add many rich SEO features to your website.
The platform makes it more difficult to implement some technical SEO modifications. For instance, Shopify restricts your ability to access the robots.txt file, making it challenging for your team to update both indexed and noindexed pages. Besides, you will frequently have to call for a developer's assistance.
3. You need a large complex catalog
Shopify is not a great option for large sites that sell thousands of products. Since Shopify comes with low barriers to entry, that means any startup eCommerce firm can develop and host its store.
In addition, Shopify restricts bot crawling speed after deploying several pages. Thus, eCommerce websites with thousands (or tens of thousands) of product pages will be affected negatively.
Although Shopify Plus, the premium subscription can meet their unique demands, it will be worthwhile to consider some other options for major firms or those wishing to construct a storefront with a higher number of products.
4. You have the good technical expertise
Although the Shopify app store has many excellent features, it fails compared to the vast number of plugins available for platforms like Woocommerce, many of which are free. Additionally, Shopify is not as configurable as self-hosted systems, which may allow you to change practically everything. Hence, Shopify can prevent business owners from making minor adjustments.
What Can You Expect From Shopify Competitors?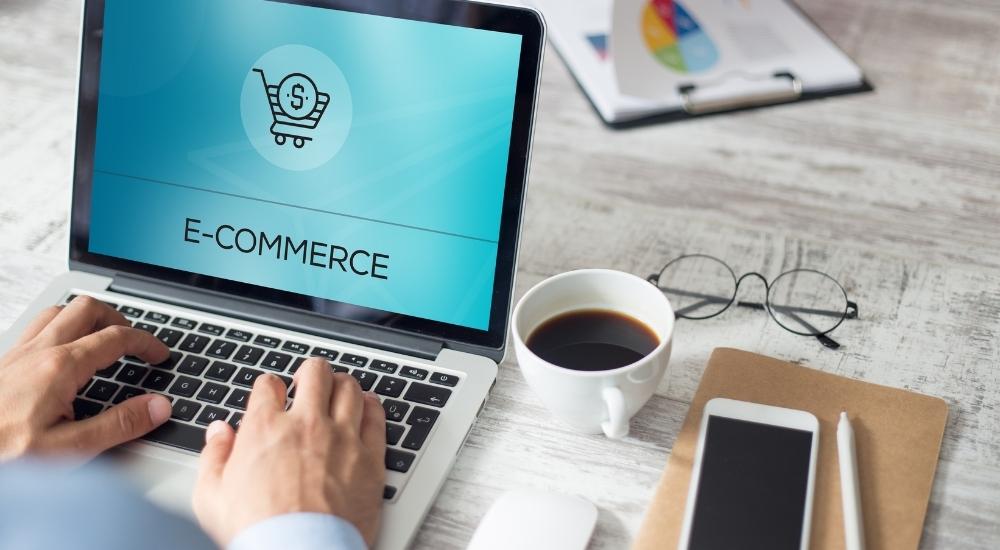 1. Multiple payment options are available
Different people differ in how they pay. While one person chooses to use their Visa, another could prefer PayPal since it allows them to make purchases without physically entering their card information.
Make sure your eCommerce platform allows a variety of payment processing options. For instance, BigCommerce accepts more than 55 payment methods. Additionally, if your company expands, your platform will need to let you transact and settle in different currencies. That's why businesses with high scalability need to consider Shopify competitors.
2. Customization opportunities
It is important to stand out from your competitors, hence, customization is necessary. Additionally, the way you manage your company is probably not the same as how someone else does. Besides, personalization in web design is essential. The eCommerce platform you choose should make it simple to make adjustments that are tailored to your business strategy and your target market.
On the other hand, if you aren't a website designer, consider how user-friendly your site will be. A drag-and-drop website builder can provide you with all the flexibility you need to make these changes without requiring any additional coding if you don't want to spend your entire time constructing your website.
How to Choose Alternatives For Shopify?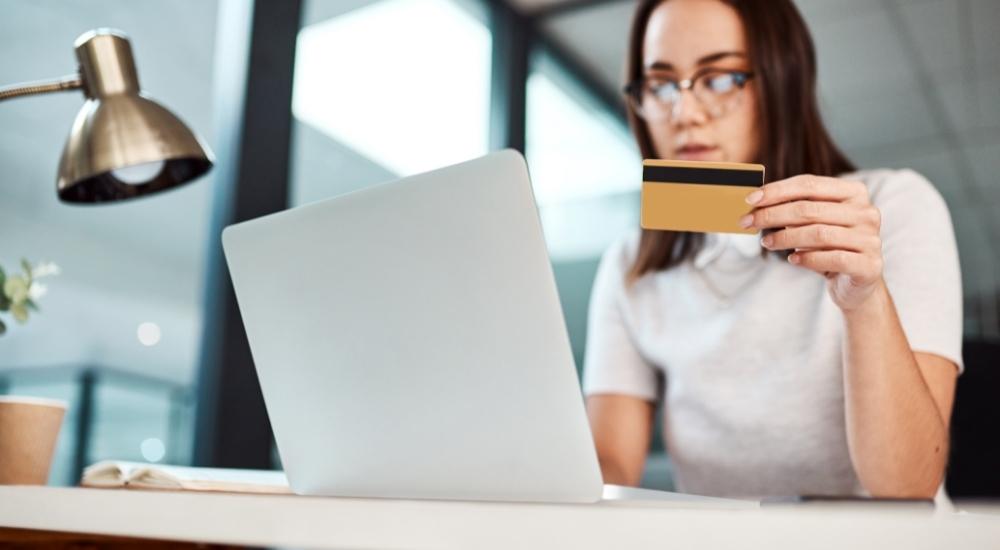 Shopify competitors vary from huge eCommerce systems with built-in shopping cart technology and payment gateways to free platforms designed to serve small enterprises. Hence, it can be challenging to select the best eCommerce solution for your store due to the diversity of the market.
If you want to migrate from Shopify to any Shopify competitors, you ought to consider different factors based on your business needs to make the right choice.
1. Start a free trial by asking the appropriate questions
You'll want to be ready with a list of questions that will guide you in choosing the best eCommerce platform for your store, similar to most other stages you take when beginning an online business.
You can start a free trial to try out features or get in touch with sales and support staff to receive answers to your questions.
2. Choose the platform that best suits the design of your store.
A key component of your company is the design of your website. Besides, modern consumers are accustomed to good UX and online design. Find a theme or template that is sufficiently adaptable to allow for both quick navigations at launch and long-term expansion.
Many platforms provide both paid and unpaid themes. I advised beginning trials with your top Shopify competitors and then testing your site on various themes to determine which will perform best for you.
3. Check the usability and functionality of the store.
When it comes to simplicity of use, you want to be able to perform your job without needing to acquire a ton of coding or other advanced technological skills. Hence, the ideal platform must be simple to use, well configured, and navigate.
4. Determine the platform's capacity for expansion and customization
You will develop over time because of how well you structure your business. Additionally, you'll require more assistance from your eCommerce platform as you expand.
Top Shopify Competitors For Small and Medium-sized Businesses
Below, Tigren will give you a list of the top 10 Shopify competitors that might work for your company. While some of them offer platforms geared at small and medium-sized businesses, others can handle operations at the enterprise level.
Scroll down to learn about Shopify's top competitors in detail!

Wix is the first name on our list of Shopify competitors for small business owners. Similar to Shopify, this well-liked website builder is hosted. Thus, it is easy to manage your back-end security and compliance. The best custom websites can be built using Wix's handy drag-and-drop builder.
Pros of Wix
Wix is an economical choice with many practical features. There are various transaction costs, such as the 2.9% plus 0.3 penny cost for each US purchase. In addition, Wix allows a number of popular payment gateways, like Stripe and PayPal.
Additionally, Wix makes it simple to obtain an SSL certificate; as long as you remain a Wix customer, you are entitled to a free SSL certificate.
Wix has a strong reputation for being user-friendly, which explains why it frequently appears on the top of the best Shopify competitors. Its drag-and-drop website builder enables you to quickly design eye-catching, personalized stores.
Cons of Wix
Wix websites have low customization possibilities compared to other website platforms. For some users who want to customize the look of their website, this could be a restriction.
Additionally, users may not be able to attain the same level of SEO success with Wix websites because they are not as search engine friendly as websites built on other platforms.
Wix websites have the disadvantage of being less secure than those built on other website platforms.

The ideal option for small businesses looking to increase their web presence is Square. The Square Point of Sale system includes this store-building solution.
Pros of Square
With numerous customization possibilities and a variety of themes, Square Online lets you create a website for free. However, Square's order fulfillment and point-of-sale solutions will be needed.
Square's online store is a great option if you run a Shopify company and sell goods both online and offline. The company excels in offering a wide range of in-person selling tools. Additionally, Square automatically links information about your inventory, items, and online purchases.
Although using the Square shop is free, there are some expenses to take into account. 2.5% of each transaction is your responsibility, and you're also in charge of paying for things like hosting, professional services, and security measures. However, it might be a great addition if you currently use the Square portfolio to market your company.
Cons of Square
Not suitable for large businesses with lots of transactions
Issues with account stability
High-risk industries shouldn't use it
High costs for large companies

The well-known site design company Squarespace competes with Shopify.
Pros of Squarespace
Even if you lack significant technical skills, you can create a platform that is straightforward and available to everyone with Squarespace.
Small business owners prefer Shopify because it's affordable, easy to use, and has a ton of plugins that helps boost speed. The ability to quickly drop in your website pages is this option's most advantageous feature, if not the best.
Regardless of experience, anyone can build a beautiful website with Squarespace. Additionally, more advanced capabilities like cart recovery, marketing tools, and analytics are available for free.
Cons of Spacesquare
There isn't exactly a way to get immediate support from Squarespace if you have a problem that needs solving. Although the chat system is fairly effective, a conversation can move more quickly if you just need a quick answer to a question.
It costs $26 per month for your site if you want Squarespace to bill you every month. Additionally, their plans are restricted to a single website, and lower-tier plans may even place a limit on the number of pages or goods you can have. Your website doesn't automatically attract visitors just because you've published it. They must be aware of it.
Squarespace provides you with all of the essential marketing tools, including the crucial share buttons, but the more sophisticated options are at best inadequate.

Volusion might be the solution if you're looking for a solid, dependable service to help you expand your online business without having a large budget.
Pros of Volusion
Entry-level plans for this service cost about $15 per month, which is equivalent to Shopify's pricing.
All of Shopify's back-end adjustments, such as responsive theme choices for your online store, are also included in Volusion.
It's important to note that Shopify has a shorter eCommerce history than Volusion. Volusion's hosted solution relieves you of a lot of the burden of creating your website, including platform maintenance, safe checkout procedures, and more. One drawback is that the Volusion community is smaller than the Shopify one.
Cons of Volusion
There are a few drawbacks to Volusion.
Volusion's standard plan has limited customer support as well, so there may be a small learning curve for new users. An SSL certificate is not supplied, which is unusual compared to other Shopify competitors. When you set up your website on Shopify, an SSL certificate is already included. You must independently acquire this certificate if you intend to utilize Volusion as a platform.

Shift4Shop is a significant Shopify competitor for small businesses. In addition, Shift4Shop provides add-ons and supplemental services, such as affiliate marketing and dropshipping support. For small business owners, Shift4Shop's ability to provide a variety of unique services for a cost that is quite comparable to Shopify is one of its strongest qualities.
Pros of Shift4Shop
Shift4Shop is a fully-hosted eCommerce service. Additionally, even though Shift4Shop offers a variety of packages to suit different consumers, each of them includes access to infinite product capacity, a huge selection of payment options, and outstanding customer care.
Another advantage of Shift4Shop is that it makes it simple to integrate your storefront with your advertising and marketing plans. Small businesses who want to employ add-ons and other services, such as help with dropshipping, might consider Shift4Shop as a Shopify substitute.
For email marketing, Amazon, Google Analytics, and Facebook, among other things, you can connect your store to MailChimp. Finding new conversion-promoting strategies is therefore much simpler.
Cons of Shift4Shop
Modern theme designs are used, and HTML and CSS editing is no longer necessary for the platform. Despite the abundance of features and customization possibilities, some users still find the UI confusing and overwhelming.
Reviewers have complained about unreliable customer support. Some say it's very accessible and helpful, while others say it's insufficient and challenging.

Ecwid is flexible and versatile, with a range of capabilities, including the capacity to customize your checkout pages and enhance the transaction procedure.
Pros of Ecwid
There are no restrictions on the products that may be offered to customers, and the user-friendly backend interfaces with your current CMS, so there's no need to start from scratch with new skills.
Although Ecwid may not have as many cutting-edge features as other top store solutions, you'll still get all the assistance you need for a successful selling experience. With Ecwid, you can accept credit and debit cards as well as some other forms of payment.
Ecwid is an easy-to-use, feature-rich, and excellent beginners' solution for online product sales of all kinds. Ecwid stands out from some of the Shopify competitors on the market since it integrates with your current CMS. This implies that if you currently have a website, you don't need to create a new one from scratch. Instead, you might include sales capabilities to launch sales right away.
Cons of Ecwid
Ecwid's Free Plan does not offer SEO editing features.
Users cannot change the URLs of their products for SEO reasons.
Ecwid does not support AMP versions of product pages.
On Ecwid, users cannot create a fully functional eCommerce website.
Only premium members have access to the phone assistance feature.

A website builder called Big Cartel was developed for artists who want to sell their paintings both online and off. The software is also well-liked by independent jewelers, artists, designers, sculptors, and other professionals.
Pros of Big Cartel
Big Cartel's artist-focused website construction tools, store management features, and store compatibility with mobile phone browsing are its key advantages.
Big Cartel will work well for you whether you're an emerging fashion designer, jewelry manufacturer, or artist. The website builder was created with freelance artists in mind. Using an intuitive website builder, Big Cartel can assist you in developing your brand. Users can alter the images, colors, fonts, and other presentational elements of their store.
The program gathers statistics and real-time data in addition to managing stores. A simple toolkit and features that help you manage the store are included with the app. Features for order administration, promotion, and search engine optimization are also offered.
Cons of Big Cartel
The maximum amount of items you can sell is 500.
It has a poor technical SEO setup.
Multiple currencies cannot be sold at once.
Shipping is not dependent on weight.
There is no tool for saving abandoned carts.
The available POS features are simple.
There is no GDPR-compliant cookie banner integrated.
You must rely on a third-party payment gateway's PCI compliance.

WooCommerce is undoubtedly already recognizable to you if you have a WordPress website or have thought about utilizing it as the foundation of your new company. The most used e-commerce plugin for WordPress websites is WooCommerce. It can assist you in monetizing your company without the need for any prior technical knowledge.
Pros of WooCommerce
WooCommerce is a free and open-source Shopify substitute that differs from the competition by enabling merchants to edit, adapt, and personalize their code. If your small business team includes developers, you may be able to enhance the capabilities of your platform.
The same amount of personalization is not possible with Shopify or other hosted platforms. WooCommerce is open, though, so you'll have to take on greater liability for the hosting, legality, and security of your website.
WooCommerce features a sizable community of users that can help you create and maintain your store, which is a bonus.
Google Analytics and SEO management are only two of the additional WordPress plugins that are compatible with WooCommerce. Additionally, you can buy add-ons that enable you to manage tax and shipping calculations.
Cons of WooCommerce
Using an open-source eCommerce platform like WooCommerce has some significant drawbacks. One of them is the lack of a dedicated support team you can get in touch with in the event of a question or technical issue.
WooCommerce's lack of security is another issue users have while utilizing it. Therefore, if you are self-hosting your website, you can either add an SSL certificate or hire a managed hosting firm to take care of all security issues.

Weebly might be the best choice if all you're looking for in a Shopify rival is something you can use immediately after signing up. One of the easiest ways for businesses to launch an internet presence is Weebly. It enables you to quickly and easily launch your brand.
Pros of Weebly
Additionally, Weebly's basic plan is significantly simpler to use for beginners than Shopify's. Besides, Weebly is less expensive than Shopify's regular subscription, so you could save money. Weebly does not place restrictions on customization possibilities like some other inexpensive options available in the market.
You can change the fonts, themes, background images, and other elements of your interface to suit your tastes. A free trial is also offered to assist you in getting started. Weebly is a user-friendly platform. For anyone searching for simplicity right out of the gate, it is a fantastic option. It's a fun experience for website creators.
Cons of Weebly
Limited blogging features for freeloaders who are stuck on the Weebly domain
You should be familiar with offline photo editing.
You have to pay more to get greater assistance

The outstanding open-source platform PrestaShop is perfect for today's microenterprises.
Pros of Prestashop
Prestashop provides everything you need for digital retail and is designed to make it easy for anyone with little to no prior eCommerce knowledge to start their own online business in a matter of minutes. Use a selection of themes to present your products, Google Adwords to monitor consumer activity and sales, and CRM tools for improved management.
Everyone has unrestricted access to PrestaShop's internal code. You must create your compliance, hosting, and security standards, though.
Although the service is free to use, there are other costs to take into account if you want your business to run smoothly. You must be certain that you possess the skills or expertise necessary to effectively use an open-source platform.
Cons of Prestashop
For small to medium-sized businesses, this shopping website is a terrific solution, but it's not so great if you're seeking to scale your store. Despite having limited advantages for large or sophisticated projects, this free software for online stores might help you increase the internet visibility of your company.
In addition, some users also express dissatisfaction with the statistics system's design and upgrade problems.

Yo!Kart is a multi-vendor e-commerce platform that has won awards. It enables ambitious company people to create their first online marketplace with such rapid, straightforward, and low-cost processes.
Pros of Yo!Kart
YoKart is mobile-compliant, user-friendly and SEO-friendly, completely customized, and scalable for each unique business demand.
You only have to pay once and then you receive what you paid for. Since WordPress, Woocomerce, Joomla, and many other systems may impose additional or hidden fees, there aren't any extra fees for Yo!Kart.
Cons of Yo!Kart
There aren't many options for an administrator to modify the website's design.
Other essential capabilities, such as flexibility, are lacking.
Unfortunately, Yo!Kart does not frequently update its product plan.
Top Shopify Competitors For Large Businesses

BigCommerce is a complete e-commerce software solution that includes all the features you'll need to launch a successful online business.
Pros of BigCommerce
BigCommerce stands out from its rivals in the market thanks to its out-of-the-box capabilities, which are perfect for B2B e-commerce. The eCommerce plugin relies less on add-ons and plugins to give customers a comprehensive experience than other Shopify competitors do.
A WordPress plug-in that BigCommerce has published enables eCommerce companies to use a content-first and blogging approach to increase their sales.
BigCommerce may be connected to a business's website and checkout procedure, enabling it to employ two of the most well-liked CMS platforms in the world. We call this headless commerce.
In addition, BigCommerce provides a wide range of complimentary services, including improved security, American Express integration, and much more. More significantly, the more money you're prepared to spend on BigCommerce, the more features you'll get, like unlimited product listings, back-end marketing tools, and abandoned cart saving and recovery. Additionally, there are no transaction fees.
Cons of BigCommerce
It's not the most affordable online store platform available right now.
Bigcommerce doesn't have many add-ons available.
Bigcommerce is the only option available to you for your online business.
The management of the inventory might be challenging.

Magento is one of the noticeable Shopify competitors. In actuality, Magento was the go-to platform for building a successful online store until BigCommerce and Shopify came into being.
Pros of Magento
One of the most famous SaaS options in the world, Magento is open-source software that helps online retailers to create and manage their businesses.
With boundless product uploads, unparalleled security, and outstanding speed, Magento's eCommerce platform allows businesses to create amazing shopping experiences that are unmatched in the sector.
A well-known open-source eCommerce platform called Magento helps multinational corporations to grow internationally. It's especially helpful for businesses with large catalogs and more than 500 employees.
One of the most well-liked e-commerce platforms is Magento, which offers access to a wide range of goods and services, from top ERP systems to CRM options like WordPress. Unfortunately, Magento is one of the more expensive alternatives to Shopify available right now.
Cons of Magento
The structure of the Magento system is enormous and complicated. Thus, you will need an experienced team of developers and testers to construct an online store.
Typically, Magento site creation involves a significant time and knowledge investment, which accounts for its expensive cost. Magento store customization requires more time than customization for other Shopify competitors.
You should be aware that Magento requires a strong dedicated hosting server.
Free is the Magento Community Edition. But keep in mind that if you want more, like Enterprise edition, it requires a quite high budget.
In Conclusion
It's simple to understand why Shopify has such a solid reputation. It is quick, inexpensive, and easy for beginners. Additionally, it offers all of the capabilities required to launch an eCommerce business.
While many people will undoubtedly value Shopify's simplicity, practicality, and heritage, it does have some serious drawbacks. Moreover, every firm will require a different eCommerce solution due to its unique needs. Numerous Shopify competitors are waiting for you to give them a go. Keep in mind that you need to take many factors into account before choosing a platform to empower your business.
On the other hand, it is important to find a trustworthy website development service provider if you don't have in-house developers. Fortunately, Tigren provides website design and development services based on top-notch Shopify competitors. Contact us right now to get access to a free consultation and build a successful online business together!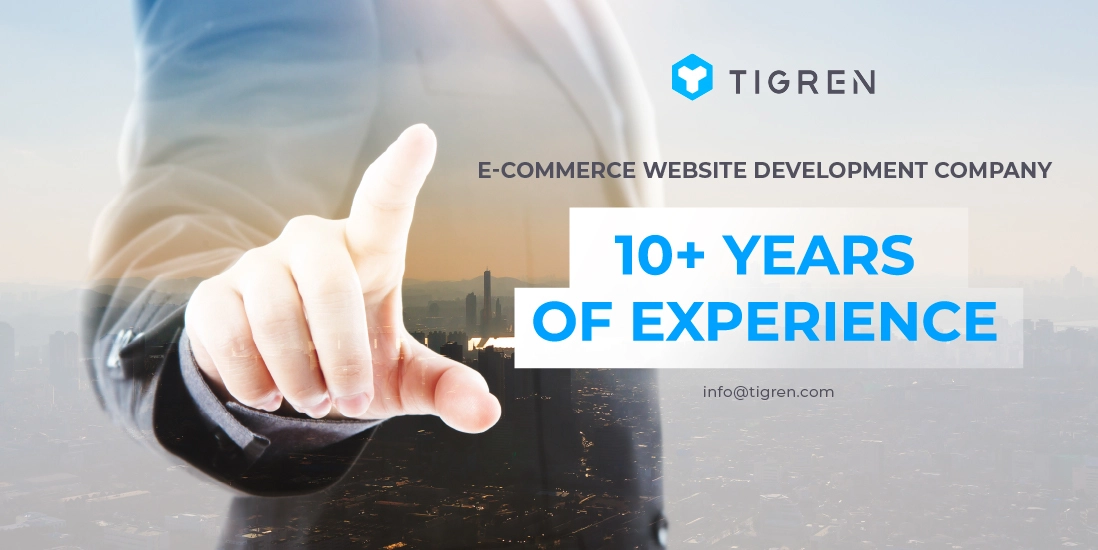 Read more:
Top 10 Best B2B Ecommerce Platforms
Comparing Top 5 Ecommerce Platforms For Dropshipping. The Best Is?