Running a successful e-commerce business requires unmeasurable dedication. But is your business paying off or just barely getting by? To those dreaming of sky-rocketing profits, you will need a thorough and strategic plan to reach your goals. Below are 10 exclusive strategies to increase Magento sales and help to separate your Magento store from other competitors in the race of generating revenues.
A. Technical Improvements For Higher Magento Sales
1. Make Your Site Mobile-friendly
Mobile e-commerce is rising as people now prefer to purchase online using their mobile phones, particularly younger generations. Therefore, merchants can create a mobile version for their stores to attract more audiences and grow Magento sales.
Why should you develop a mobile version?
Mobile adaptive store improves SERP ranking, driving more organic traffic to your Magento site. You'll have more mobile customers and eventually can increase Magento sales.
It is more convenient for users with small screen sizes when browsing your Magento store. In addition to having high customer engagement, the mobile version also encourages them to purchase more and return frequently.
How to build a mobile version for your Magento store?
There are several ways to create your Magento mobile version. However, the most cost-effective method is developing a Magento PWA store. Progressive Web App (or PWA) offers excellent features of both native apps and regular websites, such as home screen icon, network independence, instant update, etc.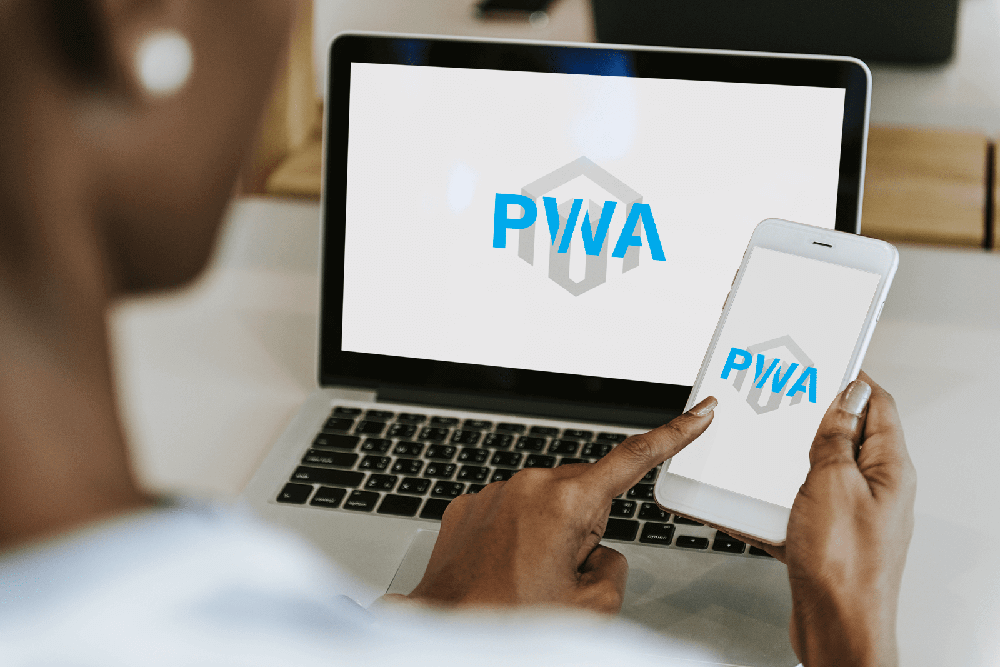 To create a Magento PWA store, merchants can use a ready-made Magento PWA theme or develop a custom one. For the best result, it's recommended that the merchant hires a professional team for the PWA development.
2. Optimize UX
UX, which stands for user experience, demonstrates how users interact with and feel about a product or service. Having rich UX will boost your Magento sales, so it's a strategy that you should definitely execute.
Why should you optimize UX?
Better UX makes customers stay longer in your Magento store, which may lead to higher conversion rates and eventually more revenue.
Those who have purchased in your store will also be likely to return if they have had a smooth buying journey. Better yet, they may even introduce your store to their friends and families.
How to optimize UX for a Magento store?
Invest in the mobile version
As mentioned, the best solution is to apply PWA technologies, which can help you achieve an attractive UX design and various exceptional features in no time.
Build interactive content
Try to engage your customers with quality images, videos, and enticing texts (e.g. slogans, welcome messages, product descriptions, …). Think out of the box for your web content to attract more customers and convince them to stay longer on your site.
For example, if a 404 error appears frequently, it can cause frustration for users. By removing such problems, you will avoid your customers being annoyed.
Provide a hassle-free buying journey
The buying journey starts from the moment your customers enter your Magento store. It includes anything they see and interact with, from the home page, menu, product page, shopping cart, checkout process, etc. All these factors can make them decide to buy or not. Enhancing these elements is an excellent tip to help increase Magento sales.
3. Reduce Page Load Time
Speedy page load time is a crucial factor that makes your store stand out from the rest and climb up Magento sales. The majority of e-commerce stores may take more than 10 seconds to load completely, and this may be the reason your customers are leaving.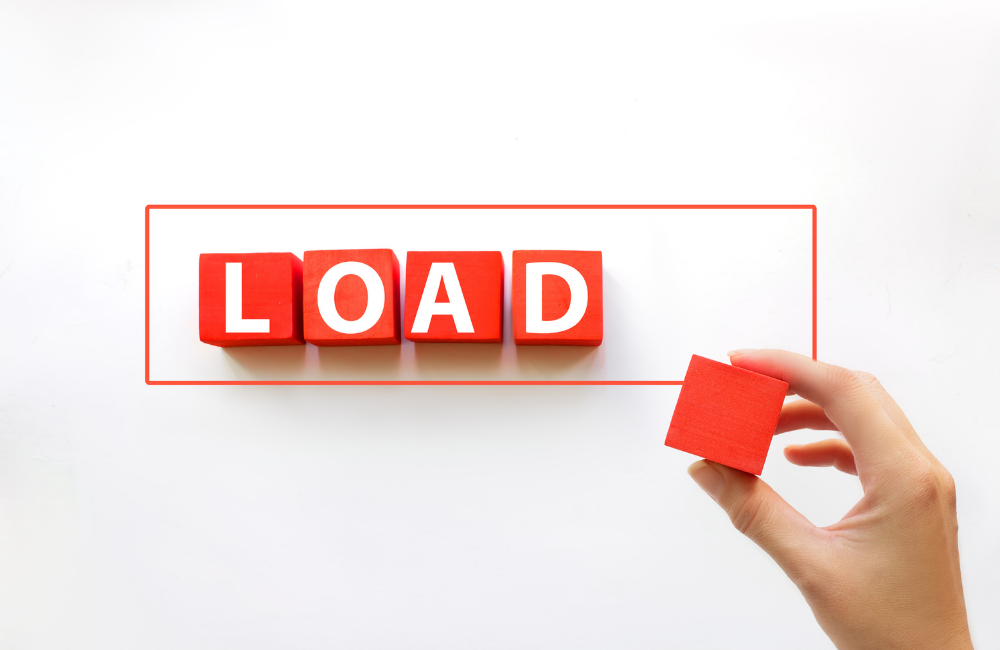 Why should you have a quick page load time?
It has a substantial impact on your store's rankings on SERPs, especially when your customers use search engines like Google. When people access your Magento site this way, your business's organic traffic will also increase, which brings in highly qualified prospects.
Customers will enjoy a hassle-free buying journey. They like it when they can surf through every category and product on your site without difficulty. Therefore, they are less likely to abandon your website after visiting.
Page load time may indicate how customers perceive your brand. If your Magento store takes too long to respond, people may think it's not reliable to make their purchase there.
How to accelerate your Magento store's speed?
When the sizes of your images are too large, it ends up slowing down the entire store's speed. Thus, you need to optimize your images by changing their formats, shrinking their sizes, using lazy loading, etc.
By storing your website's files and making them readily available, you can reduce the workload for the server, which means that your customers get in touch with the web content quicker.
Eliminate unnecessary plugins
Having too many plugins can cause delays while your website loads, so you'll need to check if any plugins overlap functions or become outdated to eliminate them as soon as possible.
Integrate PWA technologies
This is one of the most exclusive ways that help your Magento store boost its speed in less than no time. Magento PWA stores are widely known for their lightning page load speed below 3 seconds, which is 3 times faster than average.
4. Optimize The Navigation Menu
The navigation menu is an essential part of the UI (user interface). It includes a set of categories, images to guide customers to different sections or areas of your website.
Why do you need a better navigation menu?
A better navigation system can lengthen the visit duration of your customers. If they find it easy to use the navigation bar, they will spend more time on your store, thus reducing the bounce rate for your website. And as they stay longer, they tend to buy more, resulting in a significant increase in revenue.
It motivates your customers to make a purchase. Easy directions help them effortlessly find products and other information.
How to improve the navigation menu?
Place the navigation bar where customers easily find it
When users visit your website, they tend to look for an easy set of directions to guide them around and get the information they want quickly. The best practice for a website is placing the menu on top or the left side of the page, whereas mobile users would appreciate a menu on the right side of the screen. Also, don't forget to make it visually attractive!
Add a search bar to the navigation menu
Many customers already have the intention to buy something when accessing your online store. Instead of wandering around, they tend to search for the product immediately to save time. That's why you should display a search bar at the most visible place of the navigation menu to encourage users to interact.
On the menu, you can add several symbols or use easy-to-interpret icons for different categories. It helps customers to find their desired category in the shortest time possible.
5. Keep The Checkout Process Simple
It is the final step in the buying process for customers where they complete product purchases. This step can heavily affect customers' choices of products and confirm payment.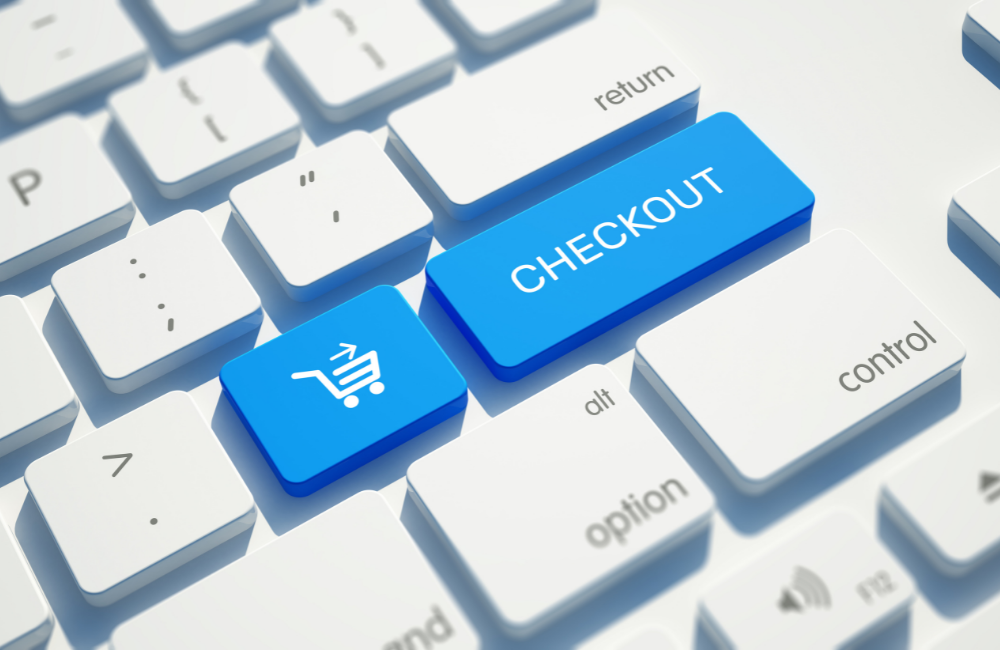 Why do you need to keep the checkout process simple?
It reduces checkout abandonment and motivates customers to confirm their orders. A user-friendly checkout process can contribute a lot to your Magento store's revenues.
It helps your users save time and effort, leaving a good impression and increasing their chances of returning.
How to optimize the checkout process?
Show clear checkout progress
Create a visible progress bar so that users know where they are in the checkout progress.
Provide a zip code/shipping calculator on the 'Review' page or state the shipping clearly on the product detail page.
Use data validation or autocomplete
It helps speed up the checkout process and reduce input errors.
Provide diverse payment methods
Conduct research about what type of payment your prospect prefers and include it to make the payment process convenient for them.
Send a confirmation email after an order is placed
This kind of email ensures the customer their order is handled, and they can quickly check for details, avoiding any mistakes which can lead to a negative experience for them.
B. Marketing Strategies To Increase Your Magento Sales
6. Promote Deals On The Homepage
Sales promotion is a standard marketing tactic that can drive massive traffic and increase revenues in a short amount of time. For instance, by placing hot deals on your Magento store right on the front page, you can draw a lot of attention from your potential customers.
Why do you need to promote deals on the homepage?
Promoting deals where they can easily see them the most – on your homepage, will encourage them to make an impulse purchase. The most effective deal is flash sales with special prices that can only be applied within a limited time.
How to promote your deals?
Give discounts on popular items
Percentage discounts or money discounts can persuade shoppers to buy because everyone loves a discount.
Promote vigorously holiday or seasonal sales
For example, Black Friday and Cyber Monday are two huge seasonal promotional opportunities that people will buy more, so take advantage of these occasions.
Create newsletter subscription offers
When entering an online store for the first time, customers may see a pop-up with a specific amount of discount as a gift for those writing down an email. This method promotes your products and helps grow the email list, which is beneficial for email marketing later.
7. Use Cross-selling And Up-selling Techniques
Cross-selling refers to the practice of marketing additional products that are related to those that the customers intend to buy. For example, purchasing coke when ordering a package of nuggets at KFC is cross-selling.
Meanwhile, up-selling is the technique that persuades customers to buy the premium version or upgrades of their original intention. If you pay 20$ for a regular t-shirt but with $5 more, you get a custom embroidery one – that is up-selling.
Why do you need to use these techniques?
They can directly boost your Magento store's revenue by multiple times. Not only does it increase the average spending per customer, but it also helps move products out of stagnation. Furthermore, these techniques can indicate your customers' purchasing patterns, thus providing a prediction of behaviors and trends.
They personalize the customer experience by offering relevant suggestions and product recommendations. By providing unparalleled convenience for them, your Magento store can enhance customer loyalty in the long run.
They increase customer lifetime value. In addition to a more significant initial profit, your Magento store can enjoy a long relationship with customers.
How to apply cross-selling and up-selling?
Try to promote your most sold or reviewed products
Take advantage of customer persona to calculate and make relevant suggestions. However, don't display too many options because it will make your customers feel overwhelmed.
Use price anchoring tactic
List out some combo or price options for your customers, then add a "dummy choice" to the list. Most people will choose expensive items when they are placed with cheaper ones.
Set a smaller price for cross-sell items
They should be at least 60% cheaper than the products added to the cart. More affordable items can motivate customers to add them to their cart, even though they didn't intend to buy them.
8. Support Customers 24/7 With A Chatbot
A chatbot is a computer program that creates automatic conversations with website users. It can provide various responses to customers' questions related to your business or products.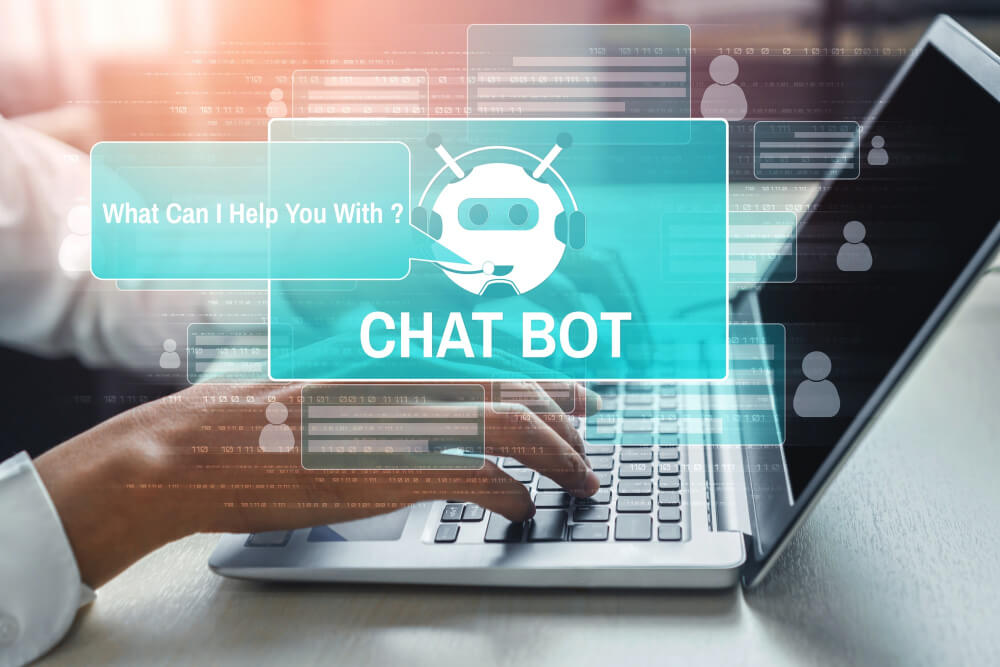 Why 24/7 customer support with a chatbot?
Save a great deal of time
Magento store owners can interact quickly with their customers anytime and avoid letting customers wait. Besides, you can provide better guidance for customers when chatting with them via a chatbot. It will create a good impression on them and probably help raise Magento sales significantly.
Unlike humans, chatbots can work 24/7 without being tired. There is no need for hiring employees for online customer service, thus saving quite a lot of budget. Moreover, it's way more effective and accurate than human resources.
Help collect data for analysis
When customers interact with a chatbot, they leave a lot of important information about preferences, likings, etc. Chatbots can collect and analyze those data to help your Magento store gain more insight into your customer's needs and predict future trends.
How to utilize a chatbot for customer support?
Find out what kinds of problems your customers usually encounter or what info they are missing to prepare helpful responses in advance.
Use tools to create a chatbot
There are numerous helpful chatbot creators and Magento extensions for you to build from scratch and customize. By using them, your business can save a lot of money and effort.
Test your chatbot before the official release
Try it yourself or show it to your colleagues and friends and ask them for feedback and improvement before publishing the chatbot.
9. Take Advantage Of SEO
Search engine optimization is an essential approach that allows your Magento store to access a broader audience. In addition to text search, people now also go for image search or voice search.
Why do you need SEO?
Good SEO indicates that your Magento site is more discoverable on search engines. As it drives more organic traffic to your site, you can attract more potential buyers and enjoy higher Magento sales.
High-ranked content makes your Magento store appear more trustworthy to customers.
How to better your site's SEO?
Make sure your content is attractive
Besides good writing and adequate product information, you should focus on small things like keywords appearance, heading tags, alternative text, etc. Remember to keep the content regularly updated as well.
Boost your website's speed
A slow store will harm customer experience and can lead to a fall in Magento sales. Consider applying new technologies such as PWA to your Magento site to improve the speed.
Keep your URLs clean and focused. Add a short but concise meta description. These factors must provide relevant information because people will look at it first to decide whether they should click on search results or not.
Over 60% of searches on Google come from mobiles, so it's clear that mobile users have a significant effect on your Magento store. To optimize your Magento mobile version, you can dig deeper into PWA technologies, which provide a smooth and highly responsive screen version for mobile users.
Read More:
Best Practices to Drive Traffic To Magento 2 Stores
10. Be Active On Social Media Channels
Integrating social networks into your website is another essential strategy to escalate Magento sales because it serves as a bridge that connects your store to the whole world.
Why do you need to be active on social media channels?
Generate social media leads
Most Internet users access their social networks every day to get information and update with the latest trends.
Consider advertising on social channels like Facebook, Instagram, or Youtube. These platforms have a considerable number of users, so your brand account can quickly get closer to the audience.
Keep your customers engaged
You can post relevant information like images and videos about your products and reply to comments or questions to show your business cares about customers. In doing so, you can attract more prospects and enjoy higher conversions as well as greater revenues.
How to be active on social media channels?
This is a Magento extension that was released last year. It helps connect your Magento store with social networks like Facebook to sell products directly through advertisement. Otherwise, you can invest in PWA technology and integrate it into your Magento store.
You can invest in marketing campaigns with creative design, videos, or minigames to interact more with social network users. The more creative and trendy your content is, the more your Magento store gains popularity and brand awareness.
Wrapping Up
Each of these 10 excellent strategies will perform differently depending on your own decisions of budgets, timing, and other factors. Nevertheless, we can ensure that once you find out which ones suit your store the most, your Magento sales will be uplifted in a short time.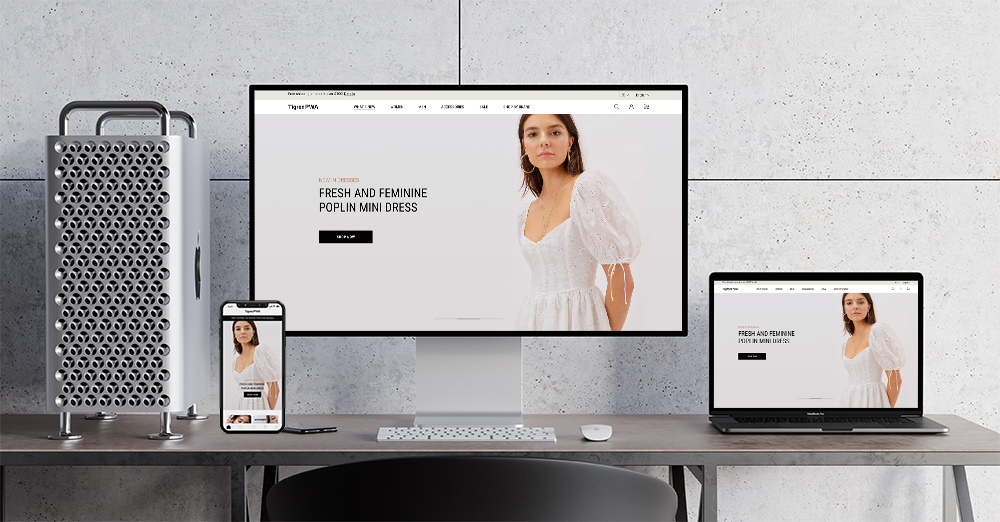 Still confused about where to start? you may want to look into integrating PWA technologies – the most comprehensive solution for your Magento sites. It can fix all of the problems listed above and enhance your site exclusively. Several merchants nowadays are choosing Tigren as a trustworthy and innovative Magento Progressive Web App development service provider in the market. Don't hesitate and start building your dream Magento PWA site with Tigren today!
Read More: