To launch a successful Progressive Web App, you need a clear process. Choosing the right PWA development company is a bit tricky, considering the number of options in front of you. To give you a hand, we'll go through these five steps to choose PWA development company to make the decision-making process easy.
Why Is PWA Beneficial?
Progressive Web Apps (PWAs) leverage modern web features to provide users with an app-like experience. While its core is still a web, it has the capability to provide advanced experience as a native app does.
A PWA is considered an efficient solution for businesses since they have tremendous benefits from it and can own one at a reasonable price and in a short time.
Read More: Progressive Web App What Is It And Its Benefits?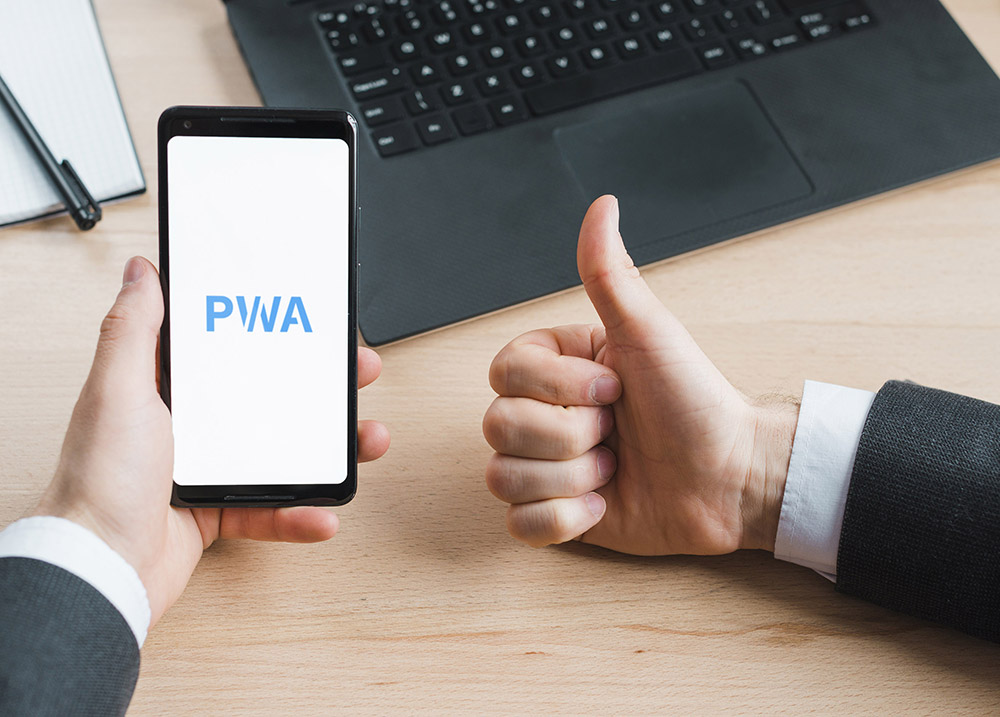 Why Is A PWA Provider Important?
Because PWA is a relatively new technology, not just any web developer can build it like they do with a website. Thus, the best option is to choose a PWA development company and let them handle the work.
With a reliable development company, you can obtain the best PWA for your business within a certain time. Better yet, with their experience, they can apply all the tweaks so that your PWA is efficient and works well for a long time.
Meet The Right PWA Development Company In 5 Steps
1. Define your requirements
Before looking for a PWA solution provider, you need to define a clear set of goals for your project. Create a general description of your web project, write down your business and technical objectives, and determine a budget. You should also compile a list of questions to ask potential PWA teams.
Determining the requirements of the business itself will save time in choosing a company that is suitable for your company's needs and situation.
2. Check the companies' PWA development experience
A legit PWA development company must satisfy three elements:
Relevant experience in PWA development
The first thing to check is their experience in PWA development. The company's PWA development team should have built many PWAs. You need to scrutinize their portfolio better to understand the scope and complexity of their projects.
In general, pick a company that has more than 3 years working on PWA. Their experts should know how to build fast-loading, responsive, and reliable PWAs and put their knowledge into practice.
Adoption of the best PWA development practices
Google was the one who introduced and put tremendous effort into developing PWA. They even provide online training so that developers can learn the best practices.
Thus, you should look into whether a company follows these guides from Google. This ensures your PWA is handled by the ones who know the technology thoroughly and have their eyes on the latest solutions as well.
Strong skills in web design and development
When it comes to advanced web applications, design plays an important role. When converting a website to a PWA, a developer team should also help you with building a new and attractive storefront.
The new design should provide customers with an exceptional and smooth user experience.
To create great designs, designers must apply the latest PWA design guidelines, including:
Provide a great UI and UX for both desktop and mobile devices
Remove the footer and move important information to the navigation bar
Allow the user to return to the exact scroll position of the list
Interactive display to inform that a click has been recognized
Allows for smooth page loading
Add attractive splash screens
Design an eye-catching splash screen logo
3. Check past clients' review
An effective way to check the PWA providers' quality is by consulting projects' customers about the provider. You can ask about their experience when working with them. What benefits did they receive, or what problems did they face? They can suggest many things for you before deciding on a particular supplier.
If you have not contacted them directly, you can find these reviews on a reputable review website like Trustpilot, Clutch, etc.
4. List and contact potential PWA development companies
In collecting opinions and surveying everyone's comments, make a list of the names you feel most interested in. Contact them to present your ideas and requirements and ask about the service and pricing policy. Compare prices with several other providers and choose the one that fits all your criteria like reputation, experience, and price.
Your final choice should fulfill this criterion:
Support service: The company you choose must also be able to provide services once you're up and running. The support policy needs to be clear, lasting enough time for you to adapt to the new technology.
Development approach: It would be good to ask about the agile methodology adopted in the progressive web application development company you are about to work with.
Solid programming experience and knowledge of modern technologies: Choose a PWA development company with extensive programming experience. These experts should be familiar with the latest programming languages, frameworks, and testing tools.
Also, experienced developers can create stable, progressive web apps that work flawlessly on any device. They ensure that the delivered solutions are compatible with major operating systems.
Reasonable prices and transparency: The chosen PWA development company you choose provides you with cost-effective solutions within your predefined budget. Moreover, the service should have transparent pricing to prevent hidden costs later.
5. Choose PWA development company that best fits
After carefully consulting the companies on the list, you need to decide which agency suits your requirements. The selected company needs to be compared, and they have to come up with the best solution for you. Especially when it comes to pricing, choose a company that offers reasonable prices.
Tigren Brings The Best PWA To You
Among the many names in the market, Tigren is confident to be one of the best PWA service providers for your business.
With nearly a decade of web development experience, especially our strength in developing PWA technologies, we have created many successful projects that cater to many types of business needs.
When you come to Tigren, you don't have to worry too much about the cost and quality of service. We offer many quality service packages at different prices to suit each company's situation. In terms of PWA, we have a lot of great solutions loved by customers worldwide, which support you create an outstanding PWA.
No matter who you are, no matter your needs, Tigren will always try to meet your needs, from simple to complex.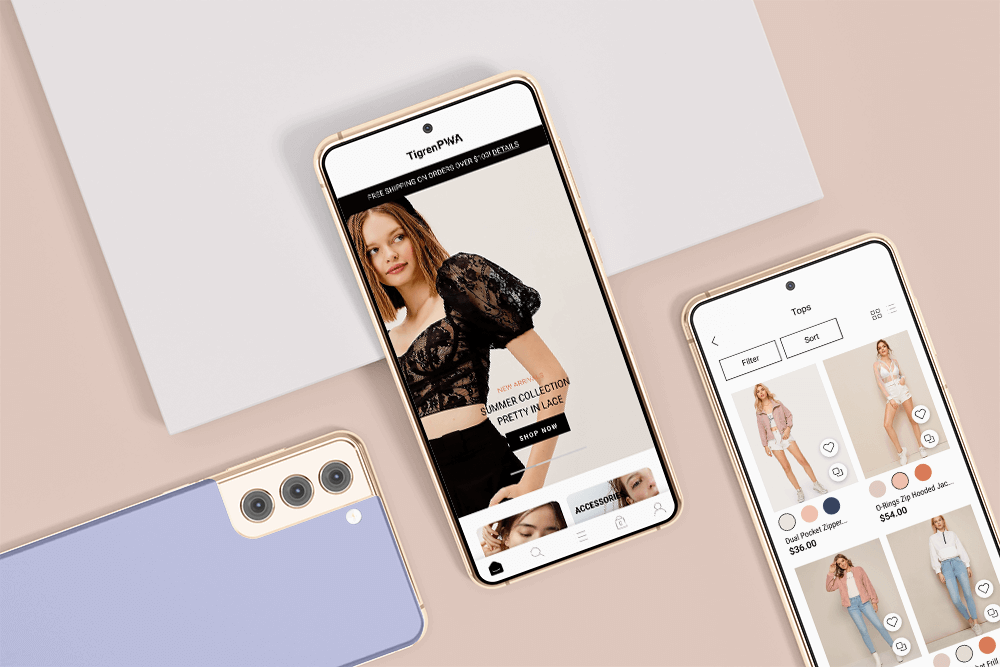 Sum Up
We hope the tips in this article helped you find a trustworthy PWA development company.
Make sure the PWA development agency you choose has a proven track record of developing successful progressive web apps. Then it doesn't hurt to ask about the development method and technology stack used.
At Tigren, we love helping our customers increase brand awareness with fast-loading and responsive PWA apps. If you need help converting your website to PWA, please contact us. We are happy to undertake your project.
Read More:
An Ultimate Guide To PWA Development Cost