E-commerce is becoming more important in recent years since people have shifted to shopping on the go with their mobile devices. Depending on your skills, you may build an online store on your own or let the professionals handle it. Many companies can help you make an e-commerce website. However, finding a suitable one is not easy. This article will analyze the 7 factors to consider when choosing e-commerce web design services.
How Quality E-commerce Web Design Services Can Help
Professional e-commerce website
Would it be possible to develop an e-commerce website yourself? Well, yes. But even so, you probably cannot optimize the web's design, speed, or features.
High-quality e-commerce web design services have the experience, knowledge, and skills to provide you with the most professional e-commerce website.
Efficiency and cost-effectiveness
You can save money and time if you build the web yourself because default solutions are not so expensive and easy to install.
But a certified developer could help you minimize the money and time you may have to spend in the long run.
Additionally, a great e-commerce website drives traffic, enhances user experience, and helps increase profits. Furthermore, it is better to focus on your business strategy and let the professionals do their job.
7 Criteria In Choosing High-quality E-commerce Web Design Services
1. The company's portfolio
First and foremost, you should look closely at the company's portfolio. Look at their old projects. E-commerce development agencies usually show off their projects and may create case studies for them as well.
Check out this information carefully, see if their clients have seen remarkable results following the new website launch.
You should also access some of the websites and experience their works yourself. Pay close attention to the businesses similar to yours, if they are the previous clients.
2. Experience in e-commerce web design services
Before finding an agency, you likely have an idea of which platform to operate your e-commerce site on. It might be Magento, Spotify, BigCommerce, etc. Thus, it is best to see whether an agency has extensive experience developing sites on that particular platform.
If the developers are familiar with such a platform, they can handle your requirements more efficiently. Moreover, they can also advise so that your website is optimized.
3. Customer services & support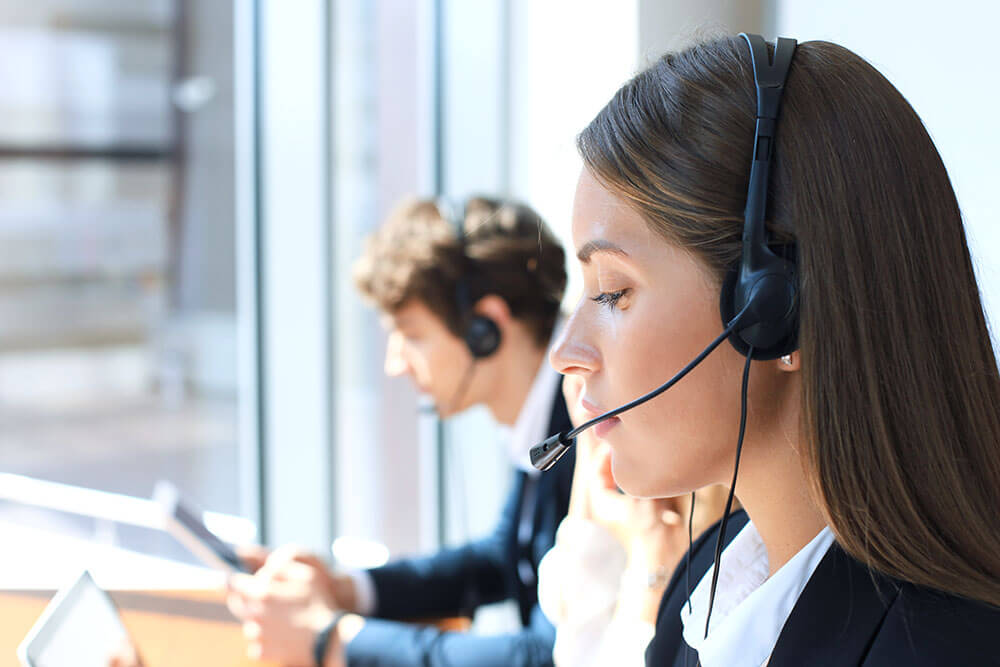 Customer support may be the first thing you can see and evaluate. When you contact them, you may want to look at their attitude. Are you satisfied with the way they answer your questions and requirements? Also, calculate the time they force you to wait.
Not over yet, after-sales support is also an important thing. Because after the completion of the project, some problems may happen even if you do not want to, or there are some aspects you have not understood.
You may be unable to solve, or the solutions take too much time. In these cases, after-sales support can help a lot. Check if they provide free or paid support. And do not forget to ask about the after-sales support fees.
4. Time to meet deadlines
Time is also a significant consideration.
Ask if the company provides you with a clear timeline of the procedure. Would they set a deadline for each stage of the project? Are the deadlines reasonable? What is the total project duration?
A good company always has an actionable and reachable timetable and meets each deadline in time.
Sometimes, the plan does not go as expected. No one supposes that situation, but you should ask if they prepare for sudden changes. How would they face the problems? Who will be on duty?
In short, they must be clear in terms of time and responsibility.
5. Pricing of the e-commerce web design services
So that you must compare the price of different e-commerce website agencies and choose the most fitted one, they do not have to offer the lowest price, but it needs to be the most reasonable price with the best solutions.
Also, make sure they provide a clear breakdown of all the costs and possible fees as well. This can help you reduce unexpected expenses in the future (including server fees, support fees, customized function fees, extra extension fees, and so on).
6. Reviews of previous clients/ testimonials
Reviews of past clients are critical. Do not read what is on the agency's website only. You can find reviews on websites like Trustpilot, Clutch, etc., that let people rate the e-commerce web design agency's services.
Additionally, a tech forum is an excellent place to find helpful information. People often share their reviews on e-commerce web design services there, and they're all worth checking out.
7. Proficiency and unique skills
You may have personalized necessities that require specific techniques. Therefore, it is better to check if the web design company has the unique skills and knowledge to implement those plans.
Tell the company about an idea and ask if they can make it a reality. Also, ask them to provide you with their past work or reference links that require that skill-set.
Questions To Ask The E-commerce Web Design Company Before Choosing
Once you have some potential companies to choose from, ask them some questions to find the perfect one for your business.
1. What is the total cost? Is there any extra fee?
Ask carefully about the price of their services. A good company will point out all the fees you need to pay and potential costs during and after the development.
You do not want to terminate the contract because you cannot afford the expensive fees. After all, there is a change in your idea.
2. Which steps are involved in building my e-commerce website?
This question aims to show you the company's level of knowledge and experience. If a developer understands the process and has experience in the field, they could easily explain the plan.
Besides, you will know your role in the procedure. The web designers will build a website related to your ideas and requirement. So that, if your ideas are not clear enough, a good company has to be capable of making changes whenever you want.
3. How do I control my website?
An e-commerce web design company builds the web for you. But you are the owner who will update the content, make changes to the products, etc. You need to know how to manage it.
So that, you should find an agency that teaches you how to perform simple tasks such as changing the website banner image, accessing the sales data analytics, etc.
In a nutshell, the best e-commerce web development company helps you develop the web and take control over it.
Best E-commerce Web Design Company To Choose
Tigren is the leading e-commerce web development company in Asia. We have over 10 years of experience in designing e-commerce websites based on Magento. Hence, we know what will work best for each type of e-commerce business.
To begin, you can check out our e-commerce development packages. These packages are designed for businesses with less complicated requirements. On the other hand, if you think your business demands more than what's in our packages, then the customer service is for you. With this option, each feature will be selected and built to create your dream e-store.
Furthermore, we provide you with a free consultation, estimation, training, and 3 months after-sales support. Contact us now to enjoy those services.