As modern businesses emphasize an online presence, eCommerce platforms arise as an excellent approach to building a website from scratch. It would be a huge mistake not to include Magento 2, also known as one of the best eCommerce platforms for website building. One of the prominent features of Magento 2 is that it provides users with a wide variety of ready-to-use templates.
Accordingly, this article will shed light on some of the must-have and nice-to-have criteria for choosing the best Magento templates. So if you have just given Magento 2 themes a try and end up being spoilt for choice, don't miss out on the following suggestions.
Must-have Criteria When Choosing Magento Templates
UI & UX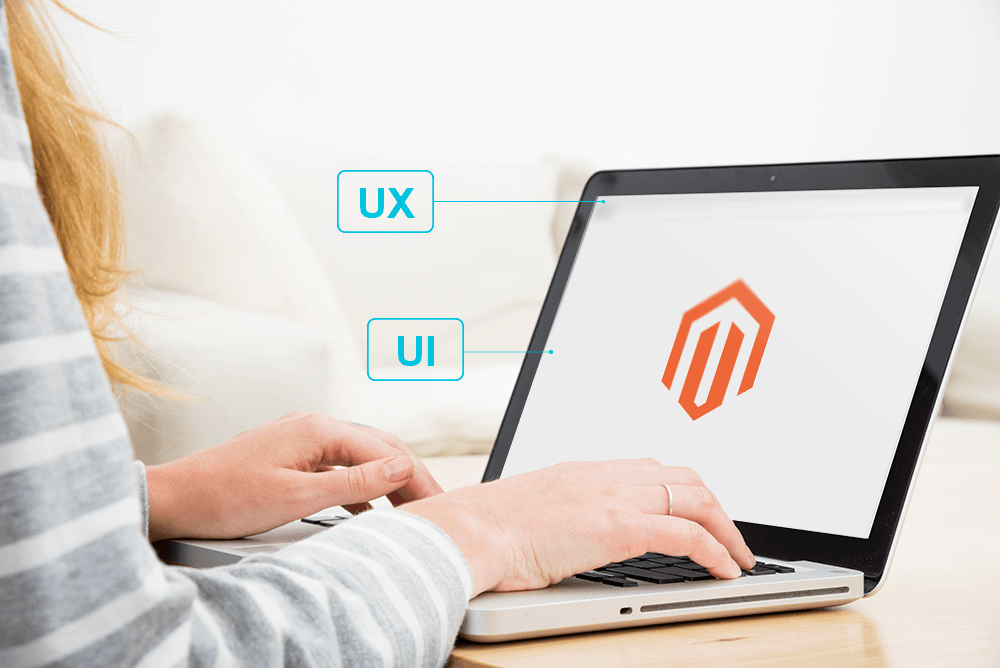 UX (User Experience) and UI (User Interface) are two indispensable factors in designing a website, and also the first two things to consider before choosing a Magento template.
UI/UX improves a customer's experience and satisfaction on your website by enabling them to get their desired choice in the shortest amount of time. In other words, UI/UX is directly correlated to the number of users who will stay on your site. Bad UI/UX results in users leaving the website early.
Speed & Performance
According to a survey, 5s is the maximum time a customer can wait for a website to load fully. If it requires more time than that, customers will have already left when your website completes loading.
Speed is crucial in keeping customers engaged, so select a template with optimized loading speed. A website with fast speed often comes with the latest technology so that you can guarantee the best customer experience on your site.
Nice-to-have Criteria For Magento Templates
Feature diversity
When it comes to setting up a website, there will be tons of things you'd like to plug into it. Try to choose eCommerce website templates that offer multiple features to yield the best outcome.
Below are some suggested features that your future Magento eCommerce website templates should include:
Shopping category
Cross-selling sections
Live chat
Social login
User-generated reviews
Wishlist
Multiple payment methods
Order tracking
Price
Price is also a telltale sign of your business profits, so always think twice before purchasing a Magento responsive design template. In this case, Southeast Asian companies are an excellent option for high-quality services and affordable prices.
Customization limit
The best Magento theme lets you change more than the layout or widget arrangement. It enables you to adjust design elements such as the homepage slider or social media buttons. You may also want to be able to change the font, which comes in handy when maximizing readability.
The best themes go beyond the usual customization options, allowing limitless customizable color variations, background patterns, changeable product pages, and grid views. Deciding how your products are displayed will make a big difference.
Extension compatibility
Magento extensions are diverse and valuable. However, not all themes can utilize them to the fullest. Keep in mind that the technology in general and the extensions, in particular, should be chosen to suit your business needs and pocket. Take your time to weigh their pros and cons before making a purchase.
Customer service
For Magento, you should look for a theme provider who offers a post-service at a reasonable price.
However, this is not enough. Those service providers should also deliver in-time responses. If the reply is slow, the same thing can happen to your issue report. A site crash, a bug, or similar problems will cause you great loss and trouble unless timely intervention is made.
3 Tips To Choose A Good Yet Affordable Magento Template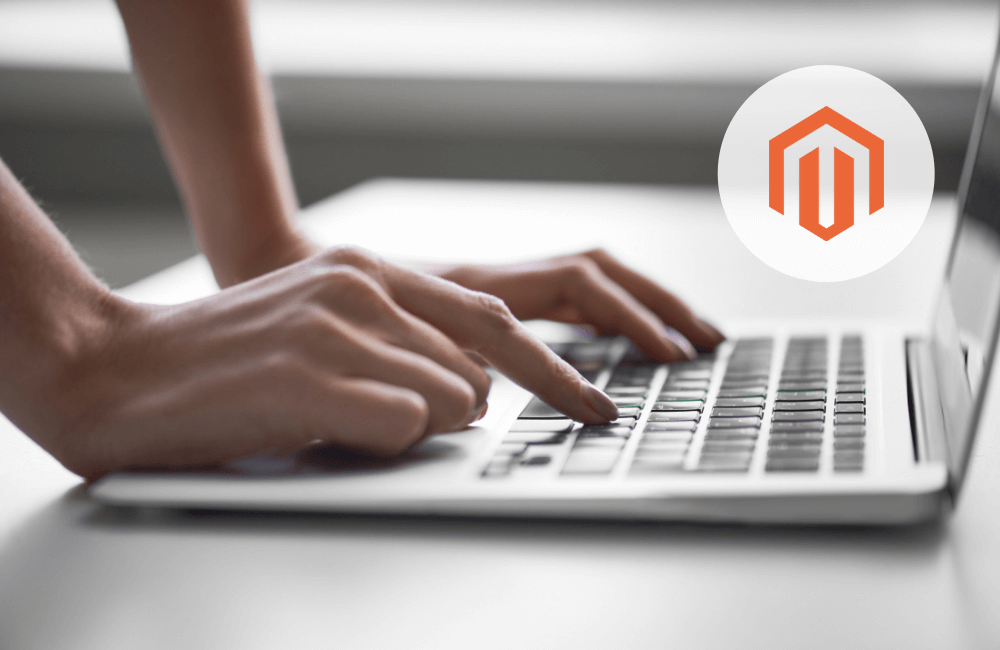 Look for South Asian agencies
As aforementioned, South Asian agencies are synonymous with their top-tier services and economical prices (thanks to their low living costs). So once again, if you are new to the Magento game and tight on budget, a contract with these agencies should be worth every of your penny.
Check their previous customer feedback
A great Magento template may have a dozen five-star reviews and just two or three one-star or two-star reviews. Sometimes, those handfuls of negative reviews are far more valuable than the positive ones. While the good reviews validate the theme description, the bad ones can highlight small yet essential design, performance, and compatibility issues.
Based on your brand characteristics
It cannot be gainsaid that every brand should have its characteristics. These traits help a business stand out, but they also tell them apart from its competitors. For example, a design company often exudes a colorful vibe while an architecture brand yearns for a minimalistic layout. Thus, it's best to choose a Magento theme that portrays the soul and conveys the story of your brand.
The Best Magento Web Design Template Is?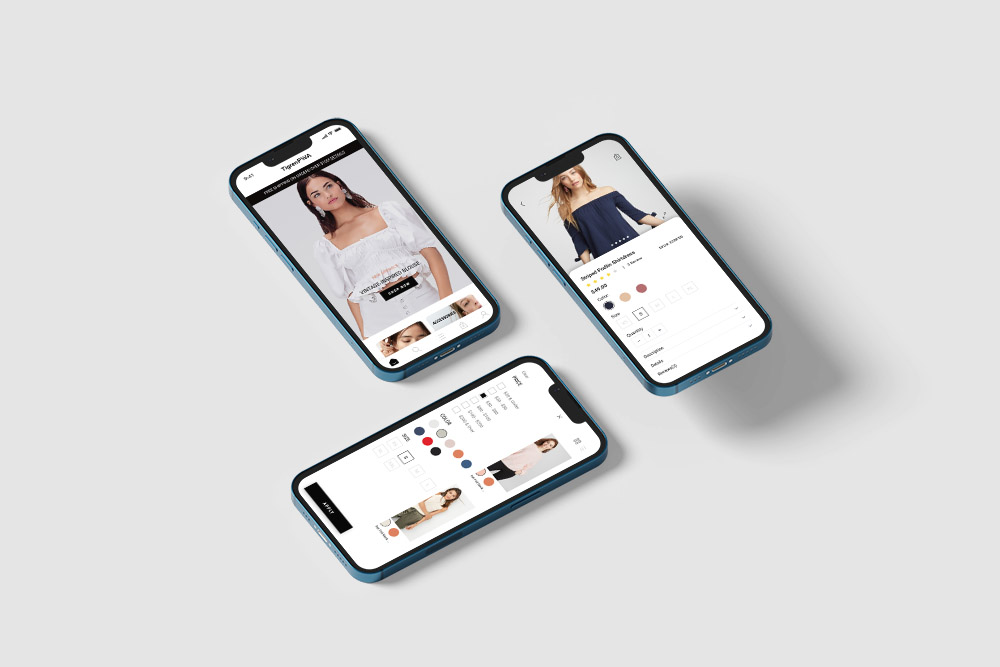 Knowing the criteria doesn't mean you will easily find a suitable theme.
If you face this problem, check out the TigrenPWA templates.
TigrenPWA has a well-designed PWA storefront (which can be customized to meet any need) and full features expected from a PWA: Blazing fast speed, SEO and Mobile-friendliness, high and stable performance, easy-to-use.
Besides, TigrenPWA's API is powerful. It supports all default functions of a Magento store, and also brings all outstanding features that merchants desire.
Finally, our customer support is dedicated. For the TigrenPWA theme, we provide free installation and free 3-month support. For custom PWA development services, depending on each project scale that Tigren will provide from 6 to 12 months of post-delivery support.
Bottom Line
There are often two ways of building a website from the ground up. You can either hire a professional agency or team up with freelance designers to get the job done. However, recent times have witnessed a surge in the popularity of ready-to-use templates. Among them, Magento themes are something you should never miss out on.
Choosing a template that is best suited to your business is not a burdensome task, but it isn't a piece of cake, either. Hence, this article should be a checklist for your Magento template essentials. So next time you need a brand new template, this guide is here for you!
Read more:
How To Get Categories Through Magento 2 REST API?