Direct to consumer? If you have no idea what it is, you may find a lot of interesting information below. This post will show you the direct to consumer meaning and examples, and valuable lessons from successful D2C brands to learn from.
Direct To Consumer (D2C) Meaning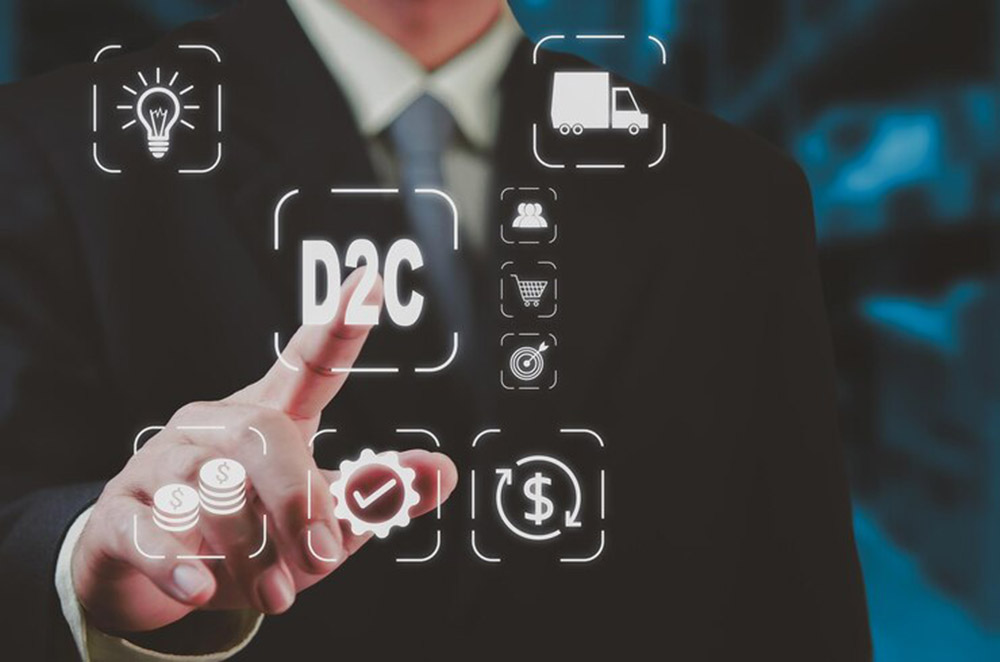 Direct to consumer meaning: D2C companies sell their products or services to customers without relying on traditional retailers, wholesalers, or intermediaries.
D2C brands can save costs on marketing, distribution, and sometimes production (for companies that can produce their stuff). As a result, they can lower the prices for customers.
Why Is D2C A Trend In 2022?
D2C has become trending in recent years. By 2022, there will be a considerable rise. And this is why.
Brands reach customers better and faster
D2C businesses have their online stores to deliver products to customers. They don't need a third-party company to distribute their stuff.
This way, they can track and bring a better delivery experience to customers.
E-commerce has become more popular
Along with the growth of the internet and mobile devices, people tend to purchase online and have their items delivered to their homes. So, businesses with amazing e-commerce websites are advantageous.
Social media makes it easier for businesses to connect to their customers
Facebook, Twitter, Snapchat, Instagram, Tiktok, and other social media channels make communication simpler and more convenient. Companies can use these networks to spread their popularity. Social media allows users to run advertisements or even directly sell their products on their platforms.
The change in users' shopping behaviors
Not only online shopping, people now want to enjoy a more personalized and customized experience with each brand they come in contact with.
New technologies allow brands to build online stores more efficiently
New technologies help businesses develop user-friendly websites and apps in less time and more economical way. Therefore, companies help their customers buy items more easily.
Top 10 D2C Brands
Harry's is a famous razor brand. It started selling online razor blades and handles in 2013. The brand's founder wants to bring customers a better shopping experience.
They can find and buy the right products they want online more conveniently. The website has an easy-to-navigate layout, with product categories and featured products shown right on the homepage.
Allbirds is a New Zealand company that sells shoes. Its products are machine washable, durable, comfortable, and made of sustainable materials.
Most of the time, you are not allowed to try on when you buy shoes online. But Allbirds offer a 30-day free trial. You can return the shoes during this time without being asked anything, which is a big plus point for customers!
Stance makes unique socks.
Most of us may think that socks' quality and design are not that important. But Stance stands out by approaching its customers with a distinctive perspective. The company provides high-quality products and tells its story differently.
Bombas also sell socks, but it has a different approach. If you buy one pair of socks, Bombas will donate one pair to someone in need.
Bombas' online store contributes significantly to its success. It focuses on enhancing the shopping experience. Everything is comfortable and straightforward. Easy purchases, easy returns. However, if you return worn socks, you need to wash them first. Then these socks will be donated to people who need them.
Founded in 2011, Chubbies makes beach and holiday-inspired clothes, including shorts and swimwear. Look at its website, and you will see summer is calling. Everything on the website is about customers. It offers free shipping and exchanges and a 90-day-return policy.
Additionally, Chubbies uses viral social media posts to build its reputation.
Aloha delivers a message that protein powder is not just for someone who wants strong muscles. It is for everyone who is looking for organic and plant-based protein.
Aloha does not allow customers to return, exchange, or refund the purchased products because the quality may be affected. However, it provides free trial samples to encourage shopping demands.
Casper makes lightweight and comfortable mattresses and delivers them to the customers' doors. Starting in 2014, it gives buyers a generous purchasing policy, including free shipping and returns. Casper even allows customers to try the mattresses for up to 100 days.
Not over yet, Casper collects customers' feedback to improve the quality of its products and simplify the shopping process.
Brooklinen is also a famous bedding brand. It focuses on simple, comfortable, and high-quality bed sheets. Moreover, a great shopping experience is what it wants customers to have.
In addition, people can easily buy and return the products. Any used mattress can be donated to someone who needs it.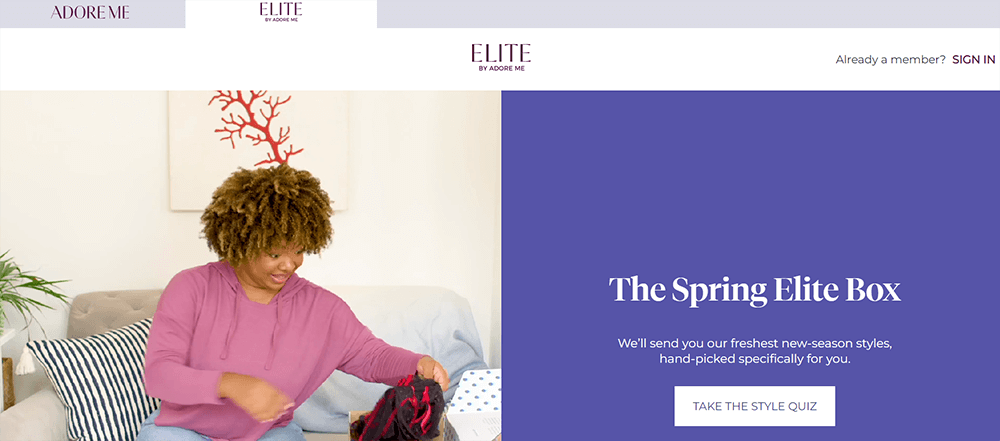 AdoreMe is a brand that sells beautiful lingerie. Its online store makes your shopping experience great and fun with free shipping, easy exchanges, and valuable gifts. The 6th lingerie set you purchase from its website is free.
Choosing suitable lingeries is not that stressful. This process can be enjoyable with AdoreMe.
Starting a clothing brand may be extremely difficult since many companies are in the market. However, AYR stands out from the crowd with simple but luxury designs for women. It believes that good clothing can help you own your life. This message is delivered through its website and marketing strategies.
Customers can enjoy free shipping and exchanges within 30 days after the order is placed.
Lessons From Successful D2C Companies
Simple design is the new luxury
You can focus on only one or two products and make the best versions of them. Because sometimes, simple is the best.
Selling fewer products allows businesses to get early customer feedback and easily make later and better versions based on these comments.
When you start selling something, you are likely to make many adjustments to the products and the operating system. Because you only sell one or two products, this process can be agile and cost less.
Grab people's attention before launching new products
Because you are entering huge markets and people have too many choices, you have to make them interested in your products first.
Leverage social media to first bring your brand closer to prospects, and make sure they know about the new items. Build expectations among your customers, so that when the new products are out, they couldn't wait to try them.
Focus on great user experience
As you know, the quality of the product is always a thing that you should invest in. However, nowadays, customers want a good dress and a pleasant overall shopping experience. Enhancing customer experience can help you compete with other brands.
Many companies focus more on customer services by simplifying the choices or delivering orders more quickly. Because you sell products directly to your customers, you own your online store and shipping method.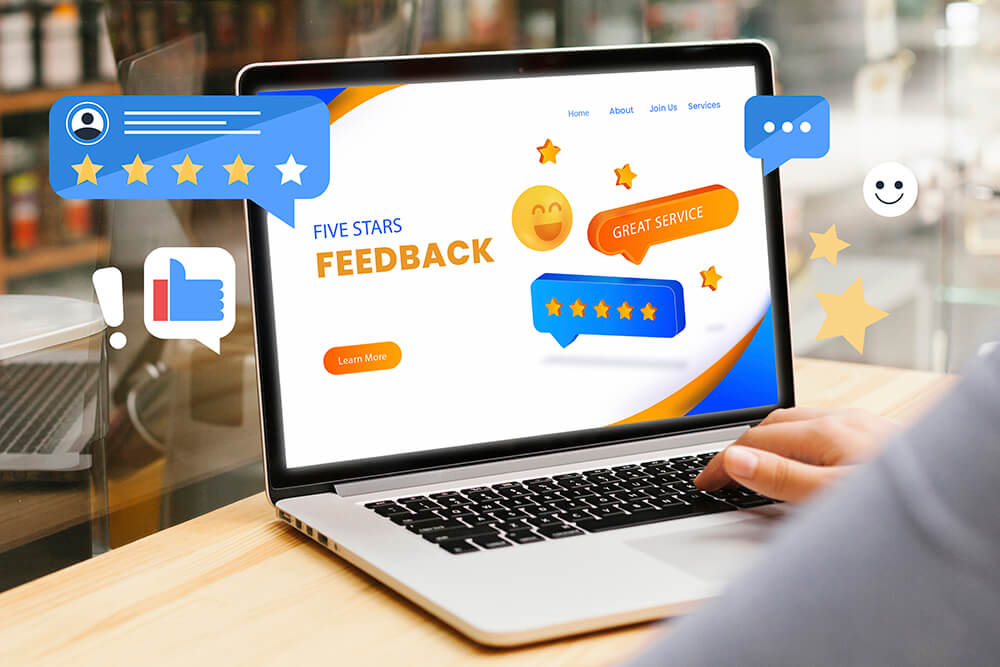 Build great marketing strategies to enhance the popularity
One of the greatest advantages that D2C companies have is that they can create effective marketing strategies on the Internet. They have social media channels, SEO, and paid advertisements to attract customers.
On the other hand, many companies make their physical stores a great place to be their brand ambassadors. People do not go there solely to shop. They take pictures and then share these pictures on their social networks. As a result, more customers may know about their stores.
Additionally, use social media to retain customers. Interact with them, post often, share exciting news, etc., and you'll soon build a strong group of loyal customers.
Conclusion
Now you know about direct to consumer meaning and outstanding examples.
As you can see, a website is an integrated part of D2C. This is where the actual selling takes place.
If you're a D2C business, you need a robust e-commerce website to deliver products efficiently to customers and make them enjoy their experience with your brand. But how can you do that?
Here is the solution: contact a professional e-commerce web development company like Tigren. We can help you build the most suitable online shop for your business. Thus, do not hesitate to send an email to [email protected].