How important is a domain name? Basically, you cannot build your e-commerce business without a domain name. An impressive domain name should be the foundation for an online store. If you need help creating an excellent name, use one of the domain name generators listed in this article.
What's Important For A Domain Name?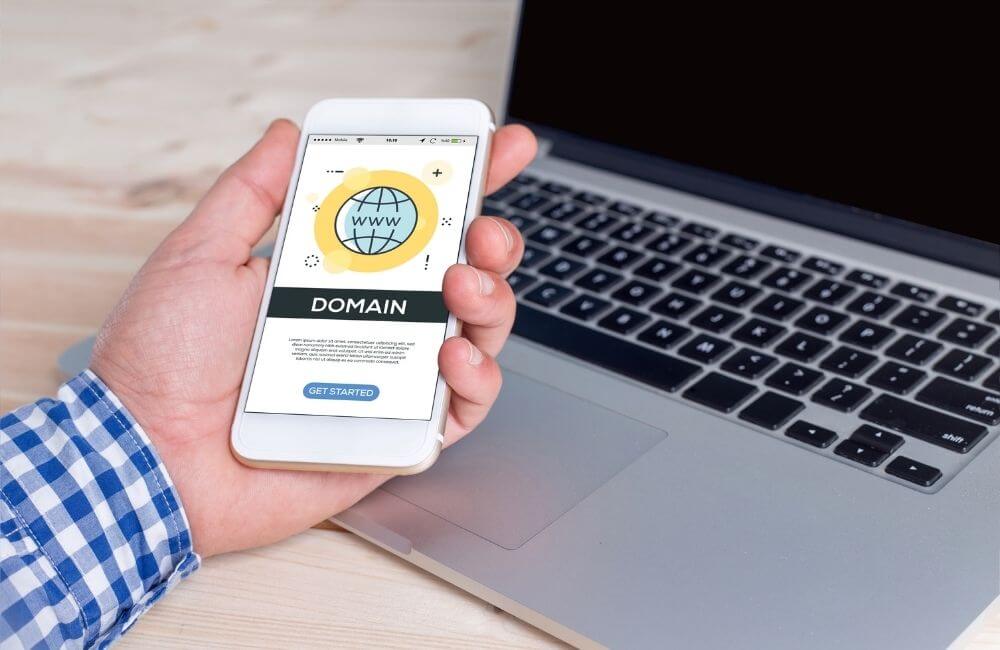 Length
When it comes to a domain name, you should consider using fewer letters. Fewer letters make your domain name easier to type and remember.
It's better to keep your domain name in two to three words or 15 characters.
Simplicity
Your domain name should be simple, easy to pronounce. You want people to remember and type your domain name correctly.
A simple domain name also helps when creating business emails. One that's too long may even deem unprofessional in some cases.
Your brand name
Your domain name must be relevant to your brand. Consider it a part of branding strategy. A catchy, unique domain name can grab your potential customer's attention and stand out from the crowd.
Also, make sure no one has ever used that brand name, and there is no trademark on it.
Use '.com'
Nowadays, there are several domain endings you can use for your website, like ".net", ".info". But the most popular is still ".com". Using other endings may make your website looks less trustworthy.
No hyphens
Using hyphens in your domain name may make it look like a spam web address, or people may make typos. Either way, it lowers the chance people come to visit your online store.
Spellings
Try not to be too creative and end up with misspelled words in the domain name. First, it makes your site seem less trustworthy. Also, it is hard for people to remember your site address if its spelling is uncommon.
10 Best Domain Name Generators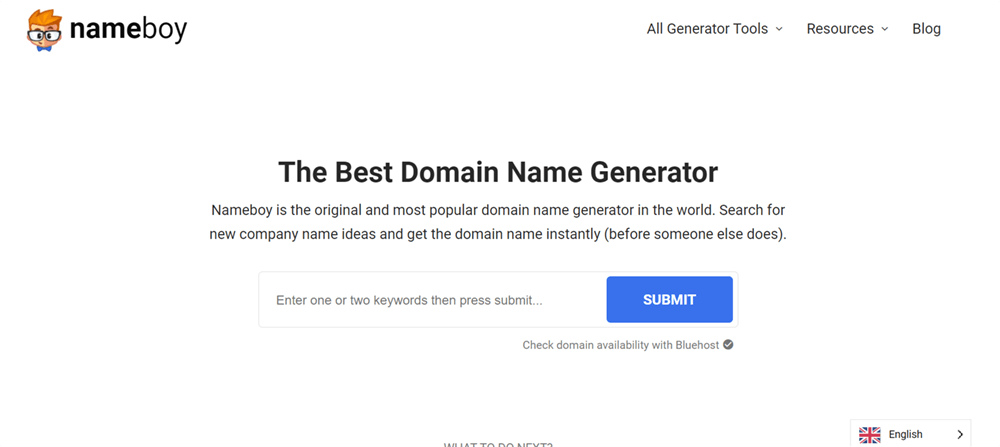 Nameboy is one of the most popular domain name generators. It generates domain names from words you type most straightforwardly with no category and no filtering, even one word is enough.
Features:
Suggested names are presented in a table format, making it easy to check the name and if it's available.
Offer tools to help you generate domain names, create a website, and other helpful resources.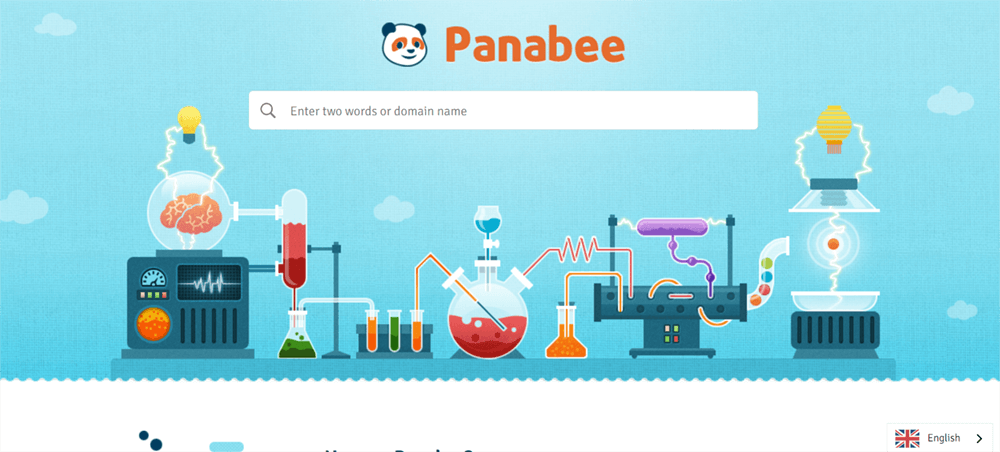 Panabee has an attractive homepage that steals users' attention at first glance. Input two keywords or a domain name that you prefer, then it will create a list of related domain names for you.
Features:
Provide AI-powered suggestions.
Give options on rules applied to generate domain names: merging words, prepending words, appending words, etc.
Suggest usernames for social media networks.
Filter domain names by TLDs (top-level domains).
Provide more services: AI copywriter, domain name search, app graphics, etc.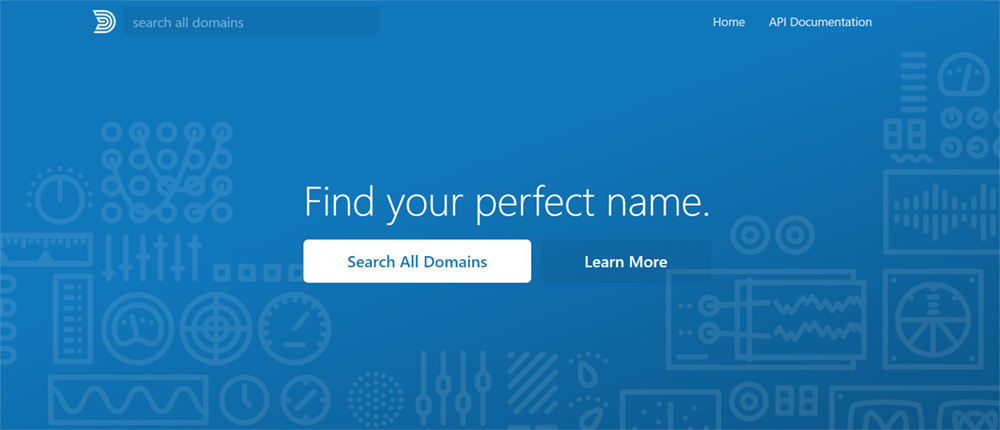 Domainr has a simple web appearance. You give it words, and it gives you a list of domain names and top-level domain name extensions. However, this domain name generator does not suggest creative names.
Features:
Allow users to check the availability of the domain names. It directs you to the web, where you can buy available ones.
Simple web interface, easy to use.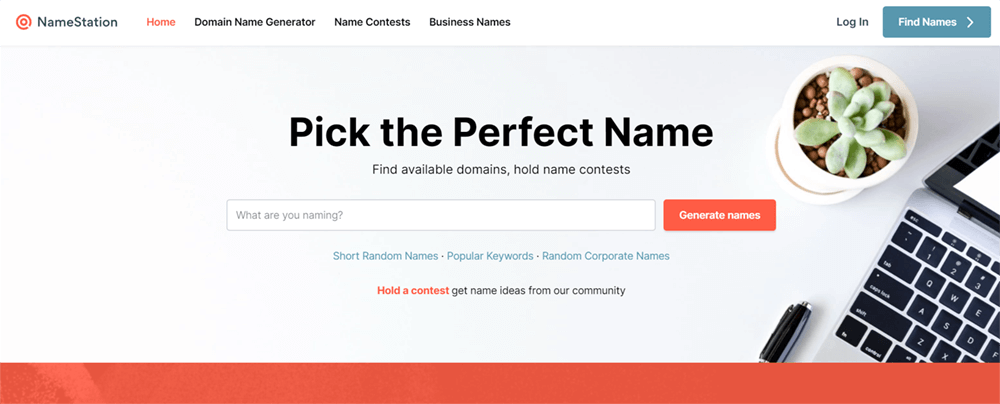 You need to sign up first to use this tool. Enter keywords for suggestions. It even lets you see random names if you aren't sure where to start.
Features:
Provide filters to narrow down your options.
Suggest keywords and generates creative domain names.
Allow you to hold name contests to gain ideas from its community.
Offer tools to create various name types, from domain names, hosting names, business names, product names, music names, etc.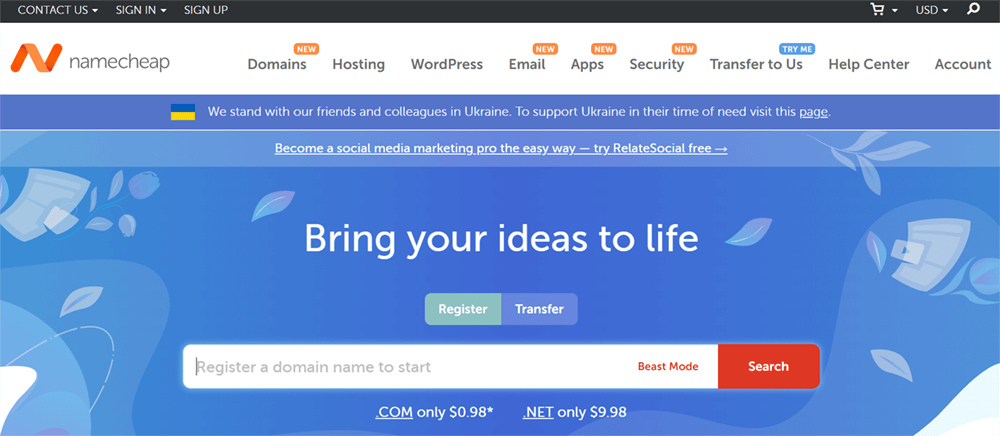 Namecheap allows you to generate domain names through a tool called Beast Mode. You can enter up to 5,000 keywords or domains to get started.
Features:
Provide price range, top-level domains, popularity, and industries filters.
Allow you to choose the types of TLDs.
Have options to hide unavailable names.
Add prefixes or suffixes to help you find alternatives domain names.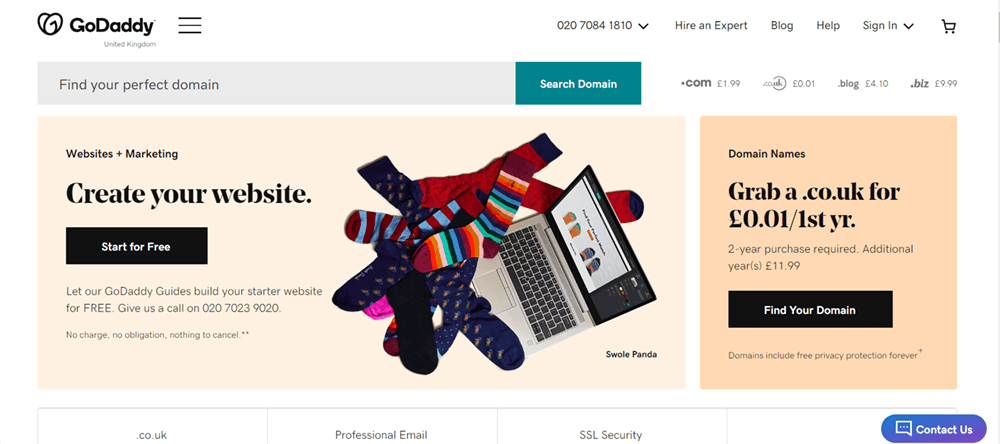 GoDaddy is the biggest web to register domain names. You start by entering one or more words. Then it will generate a list of domain names with those exact words in combination with other extensions or domain names with similar words.
Features:
Check the availability of the domain names you choose and allow you to buy the available ones at GoDaddy.
Offer business email services, website development, marketing strategy generation, and web storage.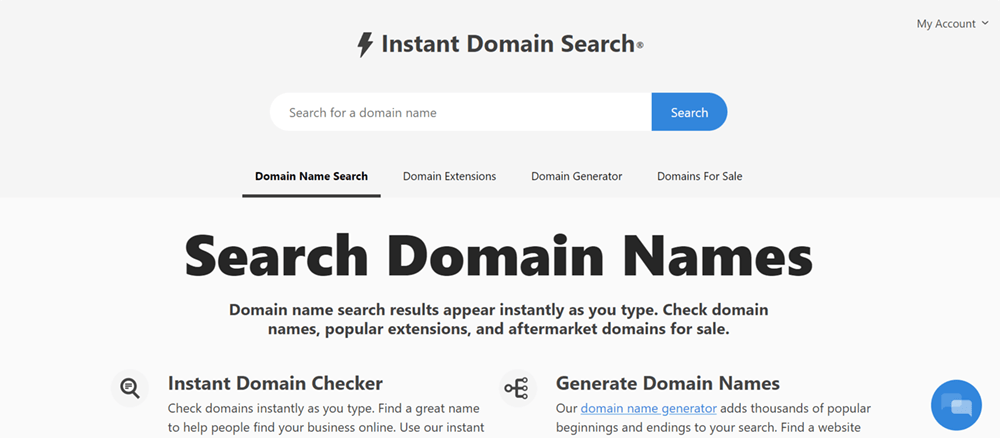 Based on the words you entered, Instant Domain Search will instantly give you the result as a list of domain names available to buy or make offers or unavailable.
Features:
Easy to buy available domain names.
Shows users how to pronounce the domain names.
Offers domain name generator tool, check domains' availability, search for domain names, search for domain extensions, find domain names for sale.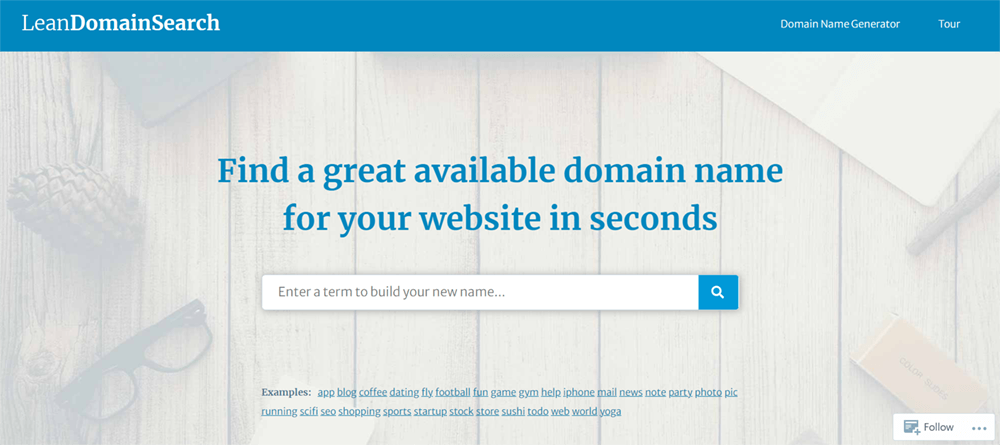 Lean Domain Search generates a massive list of domain names from keywords you put in. It returns results in a few seconds, just like Google. This is one of the domain name generators for perfectionists.
Features:
Suggest popular terms under the search bar.
Sort results by popularity, length, and alphabetical.
Show if a domain name is available for registration and where to register it. Lean Domain Search also lets you know if it can be used as a Twitter username.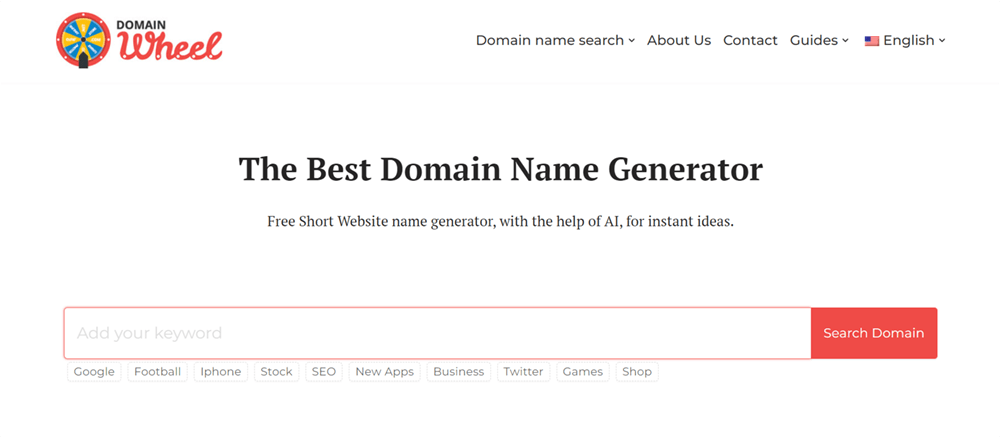 DomainWheel uses AI technologies to help you launch suitable domain names. It appears with a clean and easy-to-use interface.
Features:
Suggests some popular industries.
Generate domain names, premium domain names, blog names, business names.
Allows you to include your preferred domain name extensions in search results.
Suggests creative domain names from the words you type (random suggestions, words that are rhyme with yours, or sound like your words).
Links to Bluehost where you can register the domain name.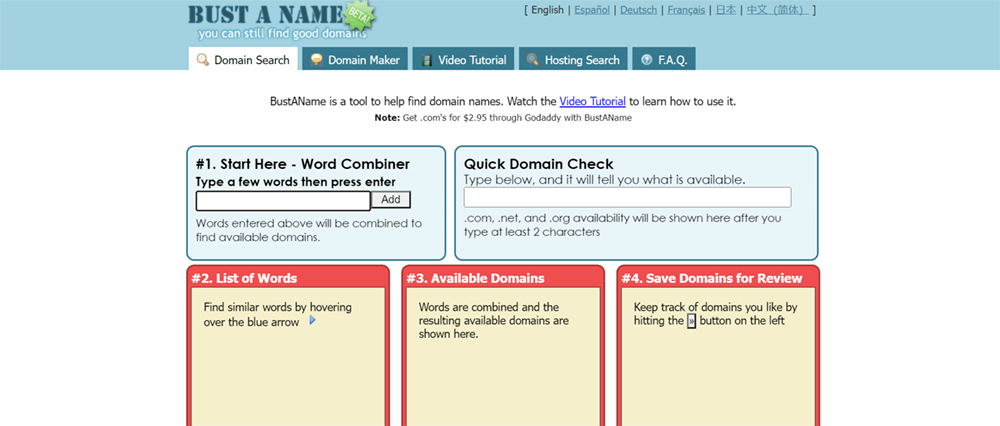 Bust A Name may look plain and old-fashioned. However, it is fast in delivering results and has some features that other domain name generator tools don't.
Features:
Allows you to choose the length, starting word, ending word, the natural level of the domain name, domain name extensions, or just make random domain names.
Provides options on purchasing domain names and hosting plans
Allows you to save your favorite domain names
Suggests similar words for you to choose
Offers domain search, domain maker, hosting search, and video tutorial on how to search and generate domain names
FAQs
Can you get a free domain name?
YES. However, a free domain name does not come with a free hosting plan. You have to buy a hosting plan if you want to sell online.
What to do after you have chosen a domain name?
After you get a domain name, choose a hosting plan. Then you are ready to build your e-commerce store. This is also one of the most difficult, expensive, and time-consuming steps.
For e-commerce store, you should consider hiring a web development company like Tigren. We provide e-commerce packages and custom development services with plenty of benefits included in each service for our clients. With over 10 years of building e-commerce sites, your website will be in the best hands.
Drop us an email at [email protected] today!