Magento is a well-known and influential e-commerce platform for any business. What a store owner loves most as a Magento merchant is a large number of clients. The question is, how can you attract new consumers or drive traffic to your online store? Thereby, this post will provide you with the remedy. There is no one-size-fits-all approach for growing website traffic. Visitors can find your website through various methods, such as a search engine or a referral from a friend. As a result, this post will provide eight distinct solutions to drive more traffic to Magento websites.
1/ Focus On SEO Performance
The first and most fundamental strategy for any Magento website is to work on Search Engine Optimization (SEO). The greater the audience, the higher your Magento website ranks in Google search results. Accordingly, the information searches on Google account for 57.8% of all page visits.
If you want users to visit your website, SEO is essential.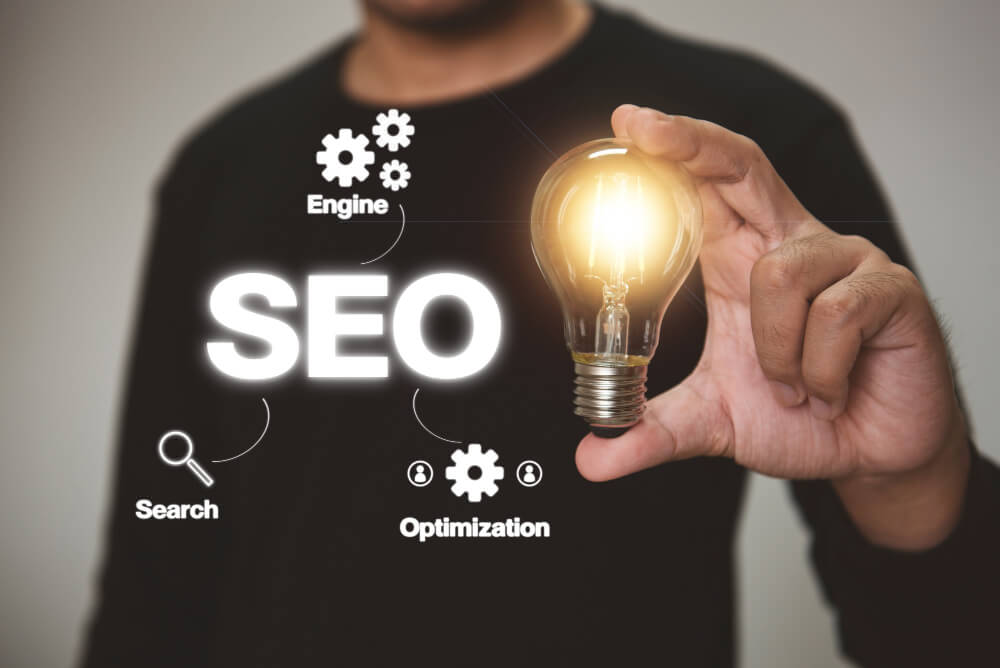 SEO is a worthwhile investment, you can ask any marketers, and they would agree with it. To have the most effective plan, you need to understand Google ranking factors and properly execute on-page and off-page SEO.
On-page vs. Off-page SEO
To comprehend Google ranking factors, you must first grasp on-page SEO and off-page SEO. To begin, On-page SEO is the practice done directly on your website, from content to strategies such as meta tags, URLs, site speed, and so on. It has an immediate effect on organic search results.
Off-page SEO is SEO performed outside of your website. It is the process of increasing the trustworthiness of your website by obtaining backlinks from other websites. There are numerous methods for getting backlinks, including email, social networks, etc.
Google Ranking criteria
To examine the criteria that will affect your website's Google ranking, Google uses over 200 parameters in its algorithm. However, this article will list some of the most important and influential factors of 2021.
Page-level Factors
Page-level characteristics that Google uses when ranking your website include:
Keywords in Title Tags, Description Tags, and H1 Tags: Including the article's keywords in the tags, meta description, and Heading one will help Google rank your website better than those that do not.
Material length: Longer content with in-depth perspectives will rank higher on Google than ones with shallow content. Comprehensive content with a high "Content Level" outperforms content that does not cover a topic in-depth.
Mobile Usability: Google's "Mobile-Preferred Index" may reward websites that are convenient to use on mobile devices. Simply put, the brighter your website is optimized for mobile visitors, the higher your SEO score.
In addition to the factors mentioned above, countless other aspects will influence Google ranking on your page level, such as:
Keyword density
In-Depth Topic Coverage on the Page
Outbound Link Quality
Number of Internal Links Directing to the Page
Literacy Level
URL Length
Grammar and Spelling
Site-level factors
In addition to page-level factors, site-level factors are also the basis for Google to rank e-commerce websites. To optimize your website and achieve high rankings in Google search results, keep the following points in mind:
Content: Websites that offer valuable and unique insights will be valued higher. Google has stated that it is willing to penalize sites that don't bring anything new or helpful to the table, fragile affiliate sites.
Site Usability: An easy-to-use and navigate website can boost rankings by increasing time on site, number of pages viewed, and bounce rate.
Mobile Optimized: Google needs to make sure your site is mobile-friendly since mobile devices account for more than half of all searches.
YouTube: Websites that include YouTube videos are given benefits.
User reviews/Site reputation: If a Magento website has a significant number of user reviews, it will rank better in Google search results. In other words, site reputation has a significant impact on SEO ranking.
Backlink Factors
Pay attention to the backlinks listed below to raise the ranking of your Magento store. It will aid you in developing a successful SEO strategy.
Linking Domain Age
Links From Competitors
"Expected" Websites Links
Links from Real Sites
Links from Authority Sites
In addition, the backlinks that will hurt your SEO ranking that you should avoid are:
Links from Bad Neighborhoods
Links From Ads
Forum Links
User Interaction Factors
Improve your store's user engagement to help your Magento website rank higher in Google search results and drive more traffic.
Here's something to ponder about if you want to enhance user interaction:
Organic CTR (click-through-rate) for a Specific Keyword
Organic CTR for All Keywords
Bounce Rate: The higher the bounce rate of a site, the worse its Google rating is.
Number of Comments: Pages with a high number of comments may indicate high quality and user involvement. It also signifies that your website will have a higher ranking.
Dwell time: Google places a high value on "dwell time," or the amount of time Google searchers spend on your website. The longer the time spent on the site, the higher the SEO score.
Another note is that e-commerce SEO includes numerous components that differ from SEO for information websites or blogs. Thereby, instead of discovering SEO in general, merchants should focus on e-commerce SEO. It will help if you utilize Magento Extensions to check and improve your SEO if necessary.
2/ Optimise Google Ads
Why Google Ads?
It is impossible not to mention Google ads when it comes to flying more traffic campaigns for e-commerce websites. It is among the most common ways that practically all Magento merchants have heard of it.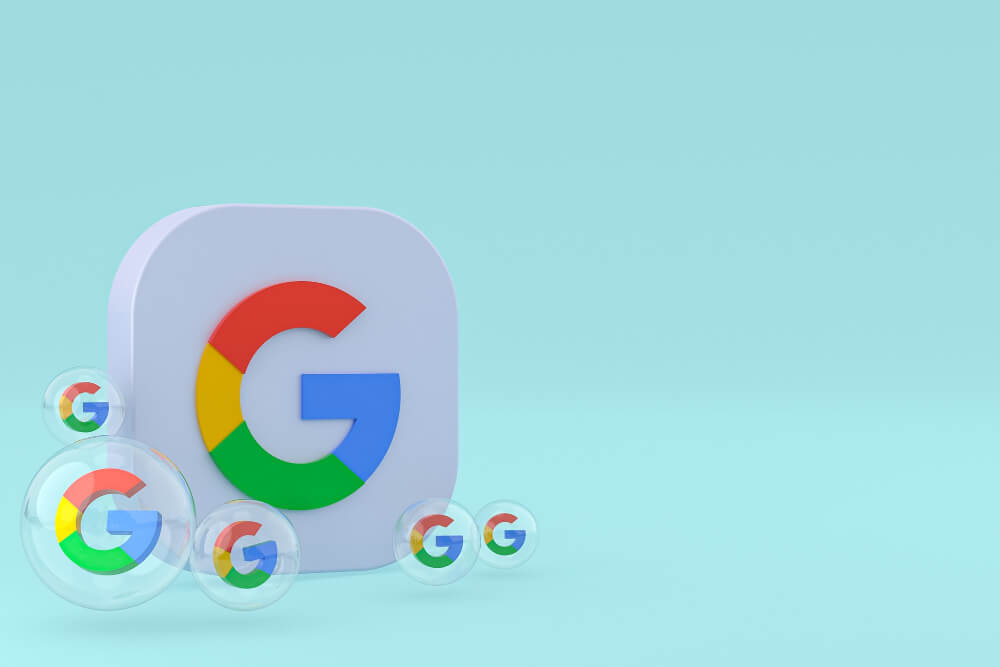 Running efficient Google ads will help you drive more traffic to your Magento website. However, if you own small biz, you should avoid placing advertising on Google because the costs are prohibitively high.
Note that running Google ads typically only have a short-term effect. The website traffic will increase as expected during the period of the advertising. However, as soon as you cease airing ads, your website traffic tends to decrease.
How to use Google Ads to drive more traffic
Running Google ads will be most profitable if you are just getting started with a new Magento website and need more clients to know about it.
You can also use Google advertising when your Magento store is running sales or special events that require a large audience. If this is the scenario, Google ads will undeniably support you in raising website visitors during that event or campaign.
If you intend to run Google ads, you should first learn about Cost Per Click advertising — CPC. It is a type of sponsored advertising in which you need to pay according to the number of clicks on your Google ad.
So, if you have a limited budget, CPC is an excellent option for driving a lot of traffic to your website. To prepare a budget and run advertising efficiently, you must conduct extensive research on keywords and CPC charges.
3/ Run Social Ad Campaigns
Why Social Ads?
A social media ad campaign is a terrific approach to reaching new users. Compared to Google advertising, social ads are less affordable and engage more customers in many situations.
Social Ads empower you to reach out to customers more effortlessly and naturally. If you run social ads, users will notice your online store's banner even if they have no intention of searching for it. Users can view your company's adverts as long as they use social media and are in the target audience file you want to reach.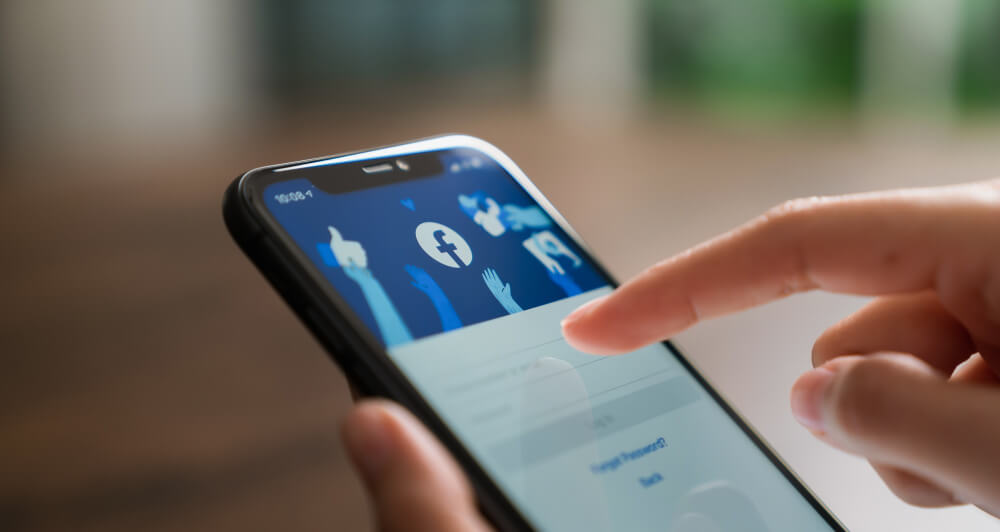 Furthermore, you may pinpoint the exact set of consumers you wish to target when you build social media ads. What's more, the cost of running a social media advertising campaign is relatively low.
You can set a daily budget or a maximum budget for the duration of your ads. From then, social media platforms will charge you somewhere between a few cents and a few dollars for each click.
Although it only costs a tight budget, running social ads is incredibly effective in driving more traffic. More than 80% of consumers now interact with brands via social media. On average, online stores with a solid social media presence generate 32% more income. So, without a doubt, social media advertising is quite lucrative.
Social media channels that allow you to run efficient ads include:
Facebook
Instagram
Youtube
Twitter
Pinterest
Tiktok
How to use social ads to drive more traffic
To execute a cost-effective social media advertising campaign, you must thoroughly address the questions below.
What is your final goal?
Define your objectives for launching social media ads. Do you want to increase website traffic, website followers, or website purchases?
Who is your target audience?
Typically, you can specify your target audience's geographic location, age, and gender. Besides that, most social media platforms allow you to adjust your target job title, income level, relationship status, etc. You will be able to customize your target audience in each social media channel differently.
Where are your target users?
Determining which social networks your target users join is essential. Do they spend a lot of time on Facebook, Instagram, Tiktok, Linkedln, or Pinterest looking for things or keeping up with current trends? From there, you may opt to focus on investing in the platform.
For example, Tiktok and Instagram are superior choices for reaching out to Generation Z. On the other hand, if your Magento website is aimed at businesses, placing ads on LinkedIn will help you reach this target user more efficiently.
What is your budget?
In other sayings, how much budget are you willing to put into this social media advertising plan? Each social network channel will have different advertising costs.
4/ Upgrade Website To Magento PWA
If you want to promote traffic and customer retention, converting your Magento website to a Progressive Web App is the right approach.
What exactly is Magento PWA?
Progressive Web Apps (PWAs) are websites that use cutting-edge technology to produce web experiences that are more akin to native apps. A PWA is essentially a website blended with a native app that provides a mobile-friendly experience to your customers.
So, Magento PWA is a Progressive Web Application that runs on the Magento 2 platform and offers eCommerce functionality.
PWA is an excellent alternative to creating a native app but does not cost a significant budget.
How does Magento PWA drive more traffic?
First, a PWA includes a push notification feature that promotes consumer re-engagement.
Push notifications are the characteristic that differentiates a PWA from a standard website. This feature was previously available exclusively in native apps, but it is now available in PWAs. It functions similarly to notifications from mobile apps such as Facebook, YouTube, and Twitter.
You could use Magento PWA to send notifications about hot deals, special events, or intriguing content that will frequently draw users back to the store.
In addition, Magento PWA push notifications help enrich customer re-engagement and increase customer loyalty.
Second, Magento PWA will help boost SEO rankings, improving your organic traffic.
A Magento PWA can meet many of Google's ranking criteria and thus enhance your website store's SEO score. A Magento PWA meeting many of Google's ranking criteria could perhaps improve your website store's SEO score.
Progressive Web Apps for Magento 2 Websites result in faster web loading times, which leads to longer session lengths and lower bounce rates. Your Magento store will load in less than 3 seconds after adopting PWA technology. It is an ideal speed that would entice shoppers to use your Magento Progressive Web Application.
Not only that, but PWA also delivers smooth journeys for consumers on mobile, tablet, and desktop. It promises consumers a mobile-friendly environment. A pleasant user experience and mobile-friendliness are two factors that contribute to a higher SEO score.
Without a doubt, Progressive Web App unleashes the power of driving more traffic to your store. If you want to switch to PWA, the fastest way is to use a ready-made PWA theme such as TigrenPWA or hire a custom Magento PWA development service.
5/ Conduct Affiliate Marketing
Businesses are increasingly leveraging the power of affiliate marketing as part of their overall marketing plan. Affiliate marketing is a clever and cost-effective way for online Magento stores to attract fresh customers. According to studies, affiliate programs produce 15–30% of total sales.
What exactly is affiliate marketing?
Affiliate Marketing is a type of marketing that entails hiring celebrities, influencers, or affiliates to advertise your products. In turn, they will be paid a commission if a buyer purchases your company's products via that affiliate's link.
Set up Magento affiliate extensions if you wish to use an affiliate marketing strategy. It includes everything you need to set up commission rules, monitor affiliate accounts, determine payment terms, and measure transactions and performance. Magento affiliate extension from there can bring more benefits to your online business.
How to use Affiliate Marketing to drive more traffic to Magento websites?
Apply cost-per-action (CPA) strategy
If you want to deliver a lot of tourism to your Magento website, CPA is a solid affiliate marketing strategy to apply. CPA is an abbreviation for Cost Per Action, which is merely the cost after each user makes an action.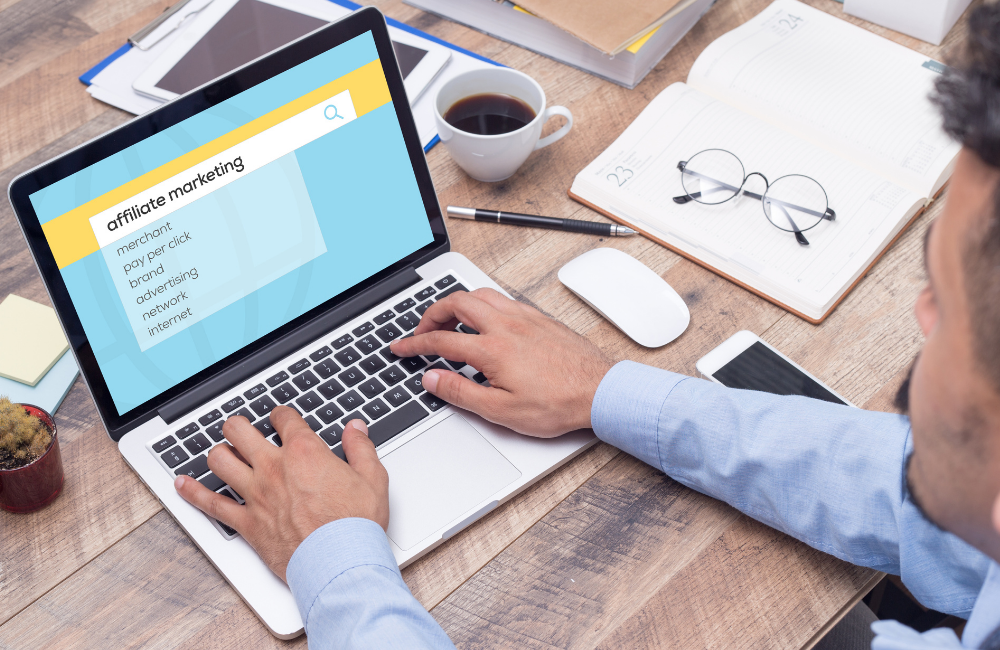 Simply put, when you initiate an advertising campaign, you will pay the affiliate commission when the customer takes any action. It could include creating an account, downloading apps, entering personal information, and so on.
Invite influencers and KOLs
Inviting influencers and KOLs (key opinion leaders) to promote your online store or product for a highly effective CPA strategy would be best.
You can, for example, send your products to YouTuber reviewers. They will promote your products, and you can provide discounts or coupons to customers that purchase using the link provided by the YouTuber.
You can also select to send your products to influential KOLs on social media. They will snap images and write a good review of your product to promote it. Therefore, it will boost the chance that followers will swiftly click on the product link provided by KOLs or influencers to discover more about your product.
6/ Implement Email Marketing
Although not as powerful as PWA push notifications, you can still use email marketing to drive traffic to your Magento website. Email marketing campaigns are incredibly beneficial if you want to attract users to your store's new product arrivals, special company events, or gratitude programs.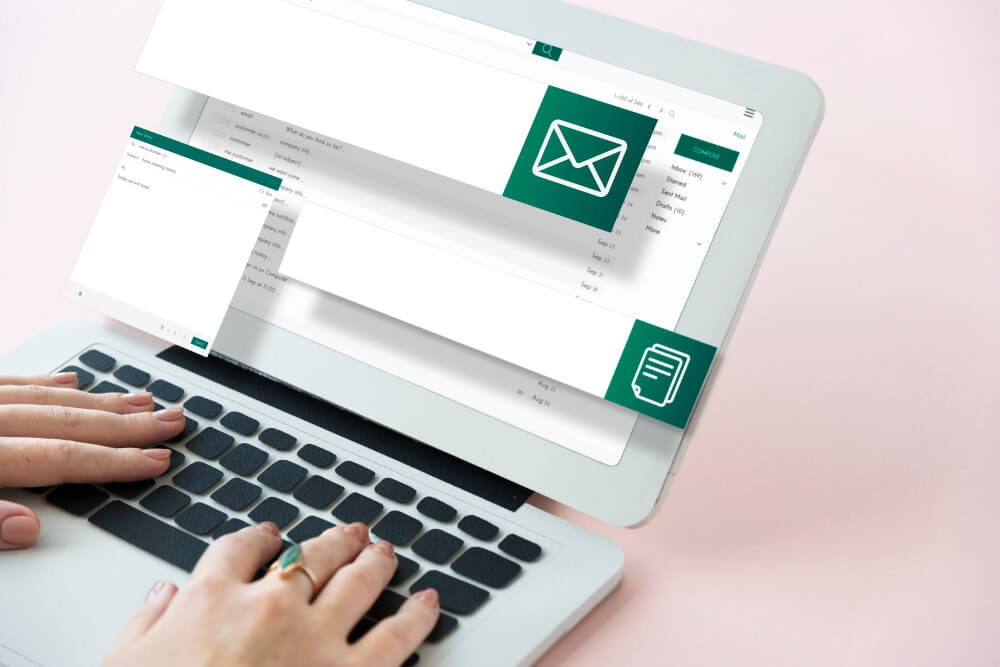 What is email marketing?
Email marketing is a type of digital marketing approach that includes sending a series of targeted messages to a list of current or future users. Email marketing promotes close ties with customers, hence driving purchase behavior and effectively boosting sales.
Statistics show that emails are 6x more likely to elicit traffic than tweets. Besides that, 99% of consumers still check their emails every day, with more than half checking at least ten times per day.
How can Email Marketing be used to drive more traffic to Magento websites?
Use video email with eye-catching designs.
The first step is to gather an email list of potential consumers. Then, develop creative ways to form those promotional emails to lure audiences and deliver your company's message.
Make confident that each email you send to your consumers is gorgeous, vibrant, and outstanding. Moreover, keeping the Call To Action (CTA) messaging clear and visible is also crucial. Only in this way may users be enticed to visit your Magento website via email.
It was evident that people adore video, and many people prefer video to text-based content. Hence, adding video content to your email is highly recommended.
Send a personalized email
Finally, make your email as unique as possible. Cater to your customer, and express your respect for each consumer, and your emails will leave a better impression and score higher.
Users often appreciate it when you give them personalized emails that are suited to their individual needs. Users will probably notice emails with highly tailored messaging such as "special offers for you," "distinctive discounts for your birthday," or "items that are suited for you".
While sending targeted emails takes time, your business will reap higher traffic to the website and at least a 25% conversion rate, if not more.
Reputable mail service for email marketing
There are numerous email services available today to support you in the process of launching Email Marketing. A high-quality email marketing service provider will allow you to build highly engaging email campaigns with an easy-to-use user interface. Without any effort, you'll be able to deliver genuinely tailored and targeted emails.
Additionally, your email marketing service should make this easy to monitor your contact list and categorize users. Not only that, but it should aid in the tracking of the efficiency of your email marketing initiatives.
Above all, a reputable email service provider assures that your email campaigns do not end up in the spam folder.
So, if you are stuck in choosing a mail service for your Magento store, you can check out the following providers:
Mailchimp
Sendinblue
Constant Contact
Drip
HubSpot
7/ Develop social media channels
The following strategy for increasing traffic is to create and grow social media channels. Aside from the Magento website, social media networks can be considered an essential component of today's business operations.
There is no better approach to locating and interacting with your ideal audience, with global social media users set to surpass 4.48 billion this year. Social networks are superb places to regularly engage with and keep in touch with buyers or potential customers.
Top 5 most effective social media channels nowadays.
Choosing a social media channel to execute the initiatives to boost traffic to the Magento website is vital. As a store owner, you have various options for marketing your brand and engaging your target audience.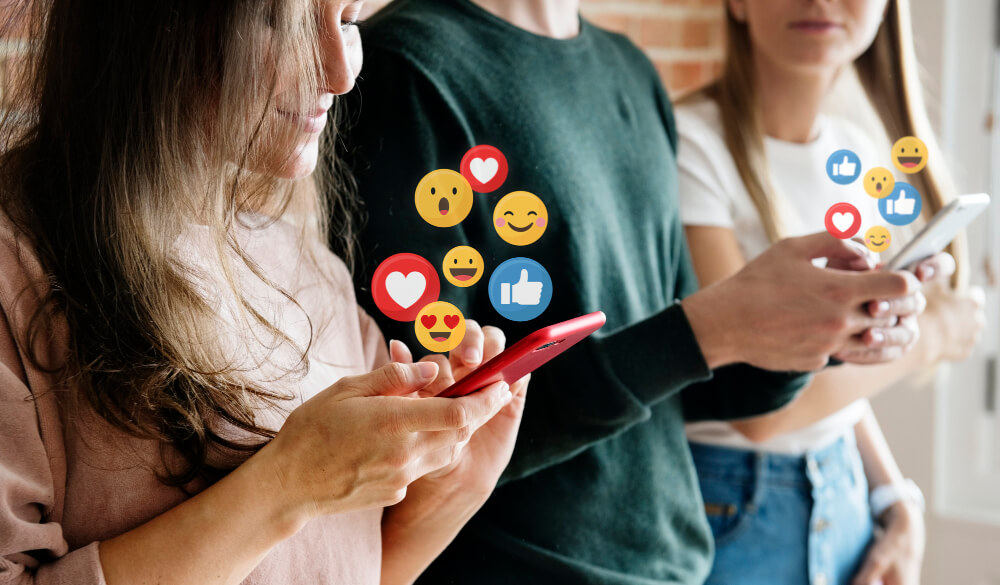 Facebook – the largest social networking site with over 2.85 billion users.
Youtube – the most popular video-sharing network.
Instagram – a great social media network known for its visually appealing and inspiring photographs.
Twitter – a social networking platform that focuses on short, snappy messages.
LinkedIn – the most popular social media channel for business networking.
How to use social media channels to drive more traffic to Magento websites?
It is advisable to design different development strategies for each social media channel. To fulfill the ever-changing needs of modern clients, you need to constantly stay updated on your social media channel with emerging trends.
Use try-on haul videos
Consumers were unable to try on clothes in person following the advent of the COVID pandemic. As a result, buyers frequently seek out "try-on haul" videos.
A try-on haul video is an entirely new concept for a product demo video. It is a type of video in which influencers or key opinion leaders (KOLs) provide a specific review of the product's quality, pricing, or user experience.
Besides, Q&A videos, unboxing videos, and video tutorials are all very intriguing and practical.
Include social proof
When someone is about to buy an item, they often look for reviews, testimonials, and referrals from other people who have utilized the product or service. Hence, social proof is very critical for Magento stores.
Positive user feedback on social media such as Facebook and Twitter will encourage potential customers to visit your website.
Organize a contest or a giveaway campaign
On social media, giveaways, sweepstakes, and competition are called viral content. The gifts when attending the event or the attractive prizes when participating in the contest motivate many users to participate. In turn, online retailers typically receive a large amount of traffic following any contest or giveaway event.
The more viral your contest or giveaway, the more traffic your Magento website receives. It is also a terrific opportunity to communicate with users on your social networks, bringing your Magento store closer to the customers.
8/ Create A Blog Page
What is the goal of creating a blog?
The final strategy to help you drive more traffic is to create a blog. SEO for blogs is, in a way, simpler than SEO for e-commerce stores. The reason is that the content on web pages is restricted, making it impossible to insert keywords or create extensive writing. In a nutshell, boosting traffic from blogs is more straightforward than from e-commerce websites.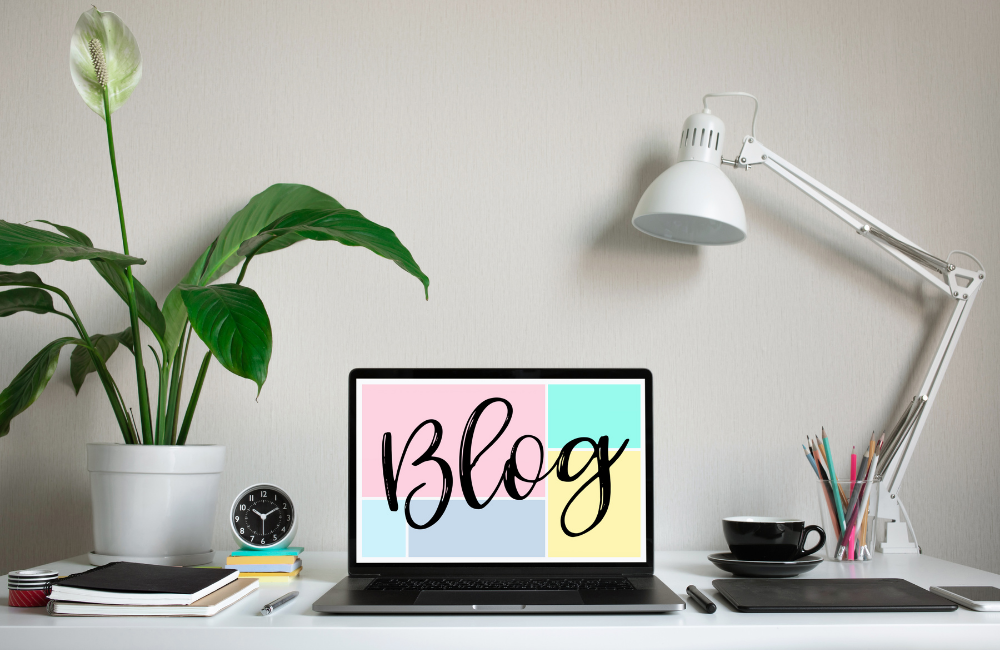 As previously stated, including keywords or providing valuable content will help you rank higher on Google search results. It ultimately leads to increased website traffic.
Thereby, it would help to think about building a blog and then optimizing your content to drive more traffic to your Magento website. Moreover, valuable blog posts can facilitate the creation of a brand's reputation.
To create a blog for Magento Websites, you can install Magento Blog Extensions. It will benefit you in testing the SEO or readability of each company blog post. The Magento Blog Extension also supports you in creating a value blog most straightforwardly and efficiently possible.
How to use a blog to drive more traffic to Magento websites?
First, keep the articles on the company blog up-to-date regularly
According to research, the more frequently you update your blog, the more traffic it generates. Google prioritizes sites with new information, so update your blog at least twice a week if you want to gain more attention from search engines.
Second, generate enticing and alluring titles
The title of your blog entries is almost as paramount as the content itself. It is because headlines let potential readers determine whether or not to click and read further.
Third, include a photograph or video in the piece
Photos and videos make the company's blog much more vibrant and appealing. Moreover, you can wholly include keywords in the Alt Picture tag of an image in your blog post. Thus, it not only makes the content more visually striking and enhances search engine optimization for your Magento website.
Drive More Traffic To Magento Websites Is The Top Priority
A website with no traffic is equivalent to a gorgeous city with no inhabitants or a luxurious restaurant with delicious food but no patrons.
Consequently, no matter how fantastic your Magento store is, it will not be capable of growing unless it receives traffic. In other words, finding ways to drive more traffic to Magento websites is crucial. Your Magento store's traffic will influence its lead generation and revenue. Let's skim through the greatest approaches to drive more traffic to your online store:
Focus on enhancing SEO.
Use Google and social media ads intelligently.
Convert your current website to a Magento Progressive Web App.
Use Affiliate Marketing and Email Marketing to your advantage.
Build constantly updated social media outlets
Create a blog on your website with valuable content.
Read More:
How To Enhance User Experience In Magento Websites
How To Improve Magento Mobile Friendliness