Drop servicing business seems to be one of the hottest new off-beat careers. People from diverse backgrounds, ages, countries, or educational levels are all running their own businesses using this drop servicing model. Thousands of them are making millions every year right from their house without paying too much to manage.
Sounds appealing, right? But do you really understand what it takes to start a drop-servicing business? Let's dive into this comprehensive article to find out!
What Is A Drop Servicing Business?
Definition
Drop servicing is a rising business model where you, as the business owner, play as the middleman without your customers knowing about it.
Here's how it works: you sell a service to your clients at a certain price, let's say $500 as an example, and then hire a freelancer or any outsourced personnel to do this job at a cheaper price, like $250. As a result, you enjoy a $250 profit from the difference between prices.
In fact, this is also known as a type of service arbitrage, which is the practice of buying and selling the same asset but in different markets. Merchants will then profit from the differences in price.
Successful drop servicing businesses
Loud Videos
Loud Videos is a widely known drop servicing company, specializing in the "animated sales video" niche. It makes short animated videos for businesses. Not only does it have great customer support but it also offers a professional package for other businesses. The package includes scriptwriting, storyboard, voiceover recording, background music, etc.)
Wooshii
This drop servicing business is famous for managing video production and operating on a global scale. Wooshi helps anyone that needs to manage video projects by producing video ads or managing thousands of video assets. One exception is that at Wooshi, they don't hide the fact that they are outsourcing the work and marking up the price. Therefore, as a client, you just simply tell them what services you need and they'll send you a proposal.
Hands Off Publishing
Hands Off Publishing is a full-service content provider for bloggers, websites, and other publishers. They write content for you and take care of basically all the other aspects of creating and publishing a post, which includes but is not limited to adding images, formatting everything on your website, and even publishing for you.
Quick comparison: Drop servicing vs. Dropshipping
People usually mistake these two since they both originate from one business model, but there is one main difference in the way they operate and process with stock.
It doesn't require inventory stock, therefore the sellers just receive orders from customers and send them to a third-party manufacturer, who is responsible for shipping the products.
One drawback of this model is that it involves a lot of logistical issues, such as major delays, lost packages, and even the supplier sending the wrong product.
After receiving projects and giving them to a third party, you are not yet over with the job. This 3rd party has to send back the products so that you can check if it's qualified enough. Having done all of that, you are the one who delivers the final service to the clients. In other words, you must hold the inventory stock, but it's in virtual form. That's why it's low risk because you get paid upfront and use that money to hire another party to do the work.
Still, this model has some drawbacks as product quality and delivery time are factors that depend a lot on those freelancers you hire.
Ultimate Guide For Beginners: How To Start Drop Servicing: Step-by-step
Step 1: Focus on a specific niche
It is advisable to choose drop servicing business ideas that have high demand on the market. Some examples are copywriting, website setup, video creation, and editing, graphic design, etc.
How do you know whether it's really on-trend or not? One tip is to use digital tools such as Google Trends and search for the job you are thinking about to check.
Another important thing to remember: Do not try to offer many services at the same time. You should start with one specific service, then expand in the future based on demand, for example: from graphic design to video animation.
Step 2: Prepare a solid financial base
Before launching any business, merchants should prepare a fair amount of budget in advance. For instance, a domain name to set up a professional website, payment to a reliable service provider (which is $150 to $250 per hour based on specific projects), advertising costs, … can sum up to $500-$1,000.
Besides, when setting up a website and a lead generation system, it might cost a lot of time and money for a fresh startup due to themes, plugins, opt-in software, email services providers, etc. A standard drop servicing website should include:
An attractive template showing what services you are selling.
Demonstration of the whole process for your clients in a clear and easy-to-understand way.
Testimonials of previous clients to increase trust from potential customers.
The total costs can be incredibly huge, therefore business owners should prioritize technological solutions that can combine all such as e-commerce development services.
Step 3: Build a professional website 
As mentioned above, the costs of creating a virtual store to sell your service are prohibitive, so are there any other ways around for fresh starters? Of course, there is. E-commerce businesses worldwide, no matter what fields they are working in, are using website development services offered by technological companies. Not only does this solution cost less money, but it also offers tons of benefits to your business. 
One of the most outstanding companies that offer this service is Tigren. Our website development service provides merchants with various features at a reasonable price. Your users can now experience advanced responsiveness, secure transactions, cross-platform ability, and several other features that are exclusively offered by Tigren.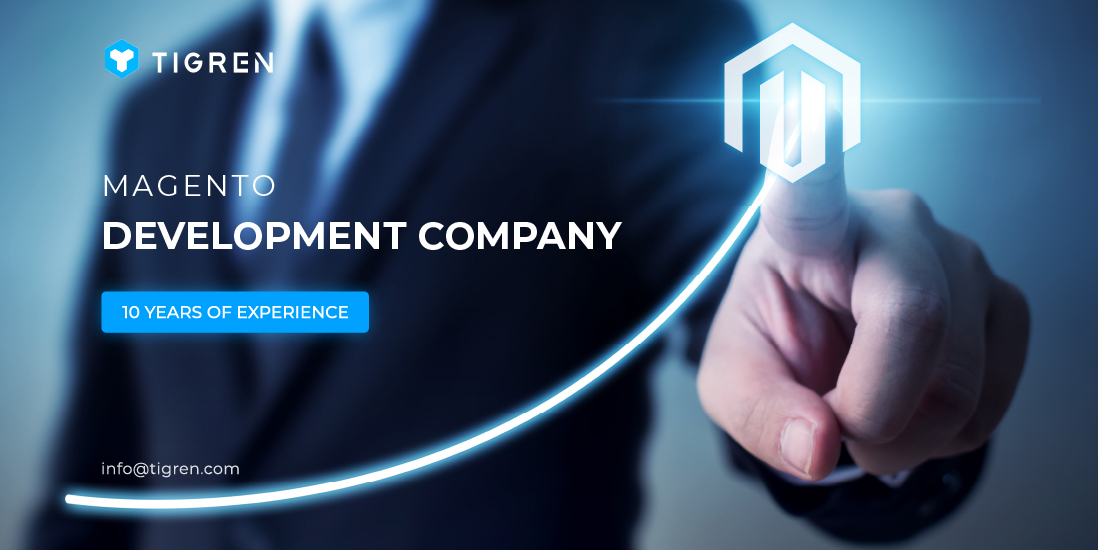 Using website development services also creates high personalization for those merchants who want to have a unique and innovative online store. Moreover, in the long run, this approach is really convenience, time-saving and cost-effective
Step 4: Connect to your outsource
First, build a team of freelancers who are skillful at your chosen niche. You can find these people at freelance marketplaces or job boards web such as ProBlogger for writers, Upwork, Fiverr, etc. Remember that choosing the right service provider from the beginning will save you headaches down the line
Make sure to give them a paid practice assignment as well as pay attention to their attitude and reliability because skills can be trained later
Here are some vital notes for merchants when finding outsourced personnel:
Prioritize a service provider that charges per project instead of per hour
Check for reviews before you finally pick your freelancer
Step 5: Reach potential clients
It can be quite challenging at first to reach your clients, so take advantage of your own network like family, friends, neighbors, ex-employers, etc. You can also ask them to refer you to their colleagues and give you a shining testimonial.
Now it's high time to set up a professional address. It can be a Youtube channel, social media, or any other platform that can make your business look legit and interact with customers frequently to build trust.
To access a prospective market, merchants must invest in cost-effective marketing strategies. Some common approaches are paid ads, content marketing, and SEO.
A lot of business owners also wonder how much to charge their clients. It is advisable that you charge 2-4 times what you're paying your team, which is considered a healthy profit margin. Besides, it can leave plenty of room for advertising costs to acquire new clients. Let's take an example. If you're selling services with a $500 margin, all you need is 6 clients to bring in $3,000/month. In doing so, not only does your business make a lucrative income but also enjoy better chances to upgrade your marketing strategies.
Frequently Asked Questions
Is drop servicing legal?
Yes, nothing goes against the law. In fact, as a type of arbitrage, business owners are just simply buying products from a provider and then reselling them for another person.
Is drop servicing profitable?
With the drop servicing model, you typically get paid upfront and you'll use that money to hire a freelancer or another party to do the work. In the end, after paying your outsource and other costs, you can earn 70-95% profit margins on the revenue that the clients pay
Is drop servicing suitable for newbies?
Anyone can start their own business of drop servicing because it doesn't require any in-depth knowledge or skills. As long as you have enough passion and patience to learn and adapt, your business can grow tremendously. Particularly for anyone confident to sell your services to companies who can afford them, it's definitely worth it
What should I drop service?
As mentioned above, we highly recommend areas that are on-trend and likely to generate a great deal of profit. But what's more important is that you can totally choose an area of your interest or the one you are adept at.
Which one is better: dropshipping or drop servicing?
It depends on your experiences as well as your major. Both types of businesses have their own merits and drawbacks. If you are more familiar with buying and selling physical products, try dropshipping model. If you are more of a service person or have experience in freelancing, drop servicing is a great choice.
Final Thoughts
Drop servicing is still a promising business model with so much to be explored. However, like every other online business out there, it requires your time sacrifice as well as some funds to scale up. Undeniably, it may have risks involved, but every business does. Therefore, fear not and grab this chance today! Let's turn your dream into reality