Storing and transporting goods is a headache for not only newbie online merchants but also experienced ones. This process not only requires meticulous attention but also needs adequate facilities (vehicles, storage warehouses, etc.). This is a significant problem for online merchants as they are just entrepreneurs and not logistics experts. To solve this problem, more and more advanced logistics solutions are born, and eCommerce 3PL is one of them. With its help, eCommerce retailers don't need to maintain the logistic operation themselves but still get the best results.
So, what exactly is it that has such great potential? Scroll down to get your answer!
Ecommerce 3PL: An Overview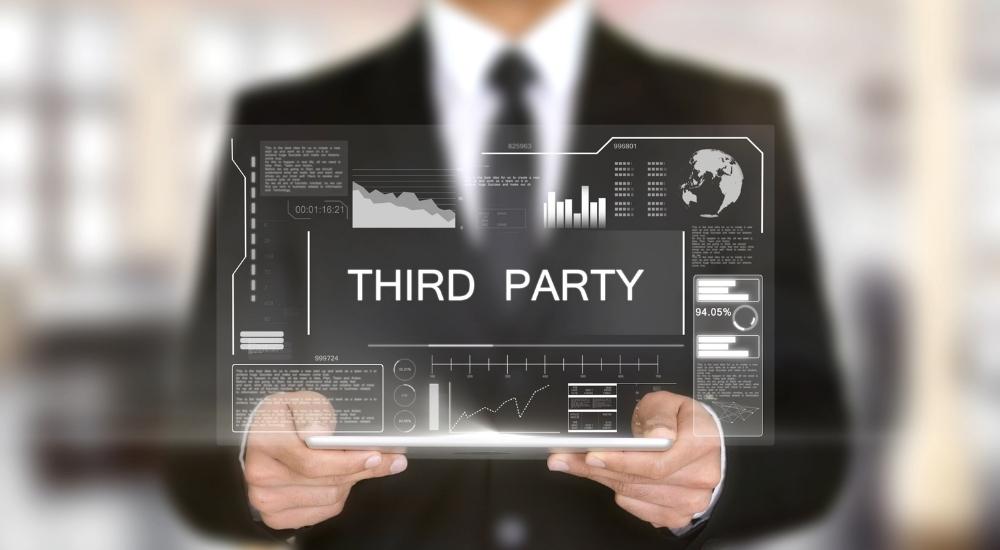 What is 3PL?
Similar to marketing agencies, eCommerce 3PL or third-party logistics are companies that specialize in providing professional outsourcing services for eCommerce businesses. They will quickly help you with your logistic issues. The most commonly seen services are inventory & warehouse management, goods distribution, order shipment, exchanges, cash on delivery, and even product returns.
As you know, online entrepreneurs often already have an extremely heavy business workload, so taking care of logistics – a time-consuming activity that requires meticulousness and care – is quite difficult for them. Thanks to 3PL, logistics is no longer an issue since your partner will play the role of storing and transporting for you.
Specifically, your 3PL partner employees will reach your manufacturing plant and pick up the goods directly. They will then transport from there to their warehouse and store in a professional and orderly manner. As soon as a customer places an order for your products, they will check your inventory and ship it from their warehouse to the customer. In a nutshell, this process will help you focus on what matters most to entrepreneurs: finding new customers and selling your products.
How does 3PL differ from other PLs?
In case you don't know, in addition to 3PL, there are 4 other types of PLs: 1PL, 2P, 3PL, and 4PL. Experts classify them based on the number of distributed intermediaries between you and your customers. As follows:
1PL: Ecommerce merchants ship products to their customers themselves
2PL: Shipping units will pick up orders from merchants' warehouses and deliver those goods to customers on their behalf.
3PL: As we mentioned above, your goods will be stored, packed, shipped, and collected by a logistic agency.
4PL: There is another unit that coordinates the cooperation process between merchants and 3PL eCommerce. They will manage the shipping process for you and immediately contact you if any problems arise.
How does 3PL work?
The specific workflow is quite simple, your logistics agency will do almost everything for you:
First, of course, your 3PL partner's employees will directly receive your products at the production factory, then bring those to their warehouses and store them in suitable locations.
When an order is placed on your eStore, you need to specifically inform your 3PL of the order number, SKU, receiver's address, product price, etc. However, for some 3PLs, this process will be completely automated.
Your 3PL partner employees will take the product from the warehouse and pack it.
The 3PL can ship themselves or send orders to their shipping partners to deliver to your customers.
During the shipping process, you can track your order status through your partner's 3PL system to make sure there are no issues to worry about.
Pros & Cons Of 3PL For Your Ecommerce Business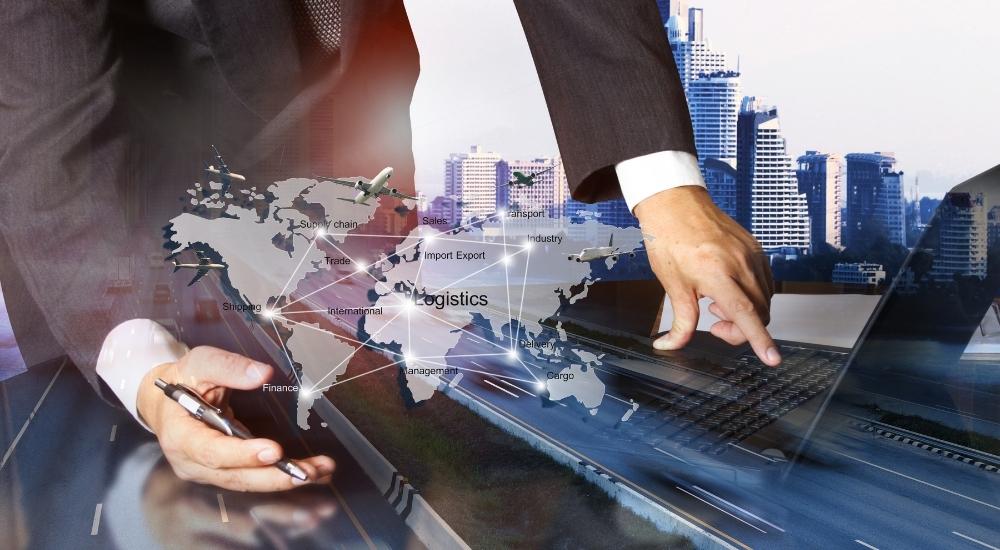 Ecommerce 3PL pros
Less cost: As you know, warehousing is one of the most costly expenses. In fact, businesses with high inventory volumes can spend a fortune on yearly warehouse rentals (not to mention the costs of staffing, technology, storage, etc.). With the help of eCommerce 3PL, you will get a huge product storing capacity yet no storehouse cost, smaller staff salary, and less delivery cost.
Less workload: With help from dedicated experts, you'll be completely freed from the labor-intensive process of distribution and inventory management. Now, all you have to care about is frequently tracking your inventory remotely.
better work result: Very few entrepreneurs are good at eBusiness managing eBusiness and logistics maintaining simultaneously. This is also the main culprit causing logistic-related troubles. If you decide to outsource, you can totally avoid this thanks to the expertise of your partner.
Ecommerce 3PL cons
Less control: Since you don't have full control of your products, you won't be able to notice in time in case any error occurs during the storage and distribution process. This can result in damage to goods. While some companies offer online product monitoring, this is still hardly a substitute for face-to-face management.
Bad service reflects your brand: Your customers won't care who actually sells to them. All they care about is the quality of service. Thus, any bad action can affect your brand image.
How To Choose A 3PL Company For Your Business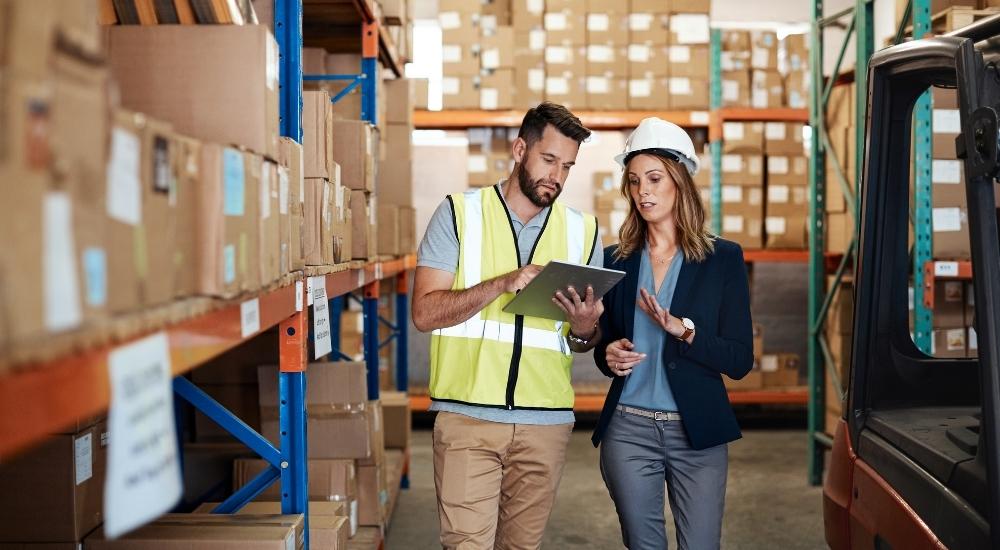 Technology
In our opinion, technology is what you should pay attention to first when looking for a potential third-party logistics partner. Technology advancement is a vital requirement for effective goods storage and distribution.
For example, a companion with software that can transmit the status of your product in real-time should be the preferred choice as it will help you monitor your content 24/7.
On the other hand, don't forget to ask all of your potential 3PL partners about their Warehouse Management System (WMS). It's basically an indispensable system that helps 3PLs streamline the workflow we mentioned above.
This is also what allows them to integrate their warehouse management panel with your sales platform, letting all your order information be updated automatically on their software. Besides, all information will be changed in real-time so your decisions can be made more relevant and timely.
Safety and Security
Since the process of working and information transferring is mainly online, security and safety are also significant. You don't want your business and your customer information stolen by hackers. If such a scene happens, this will not only cause trouble for yourself and your present customers but also bring you to the blacklist of any future customer.
However, don't worry too much because many types of certificates can prove your partner's security ability, such as PCI, DEA or FDA. In addition, you should also pay attention to the HAZMAT certificate, which is proof of your eCommerce 3PL's safe shipping ability.
Accuracy
Your 3PL partners must be able to work with high accuracy. High precision here doesn't stop with the storage management but also with the transportation. Be very careful as your customers will surely get angry if they have to receive something they are not waiting for. This will become an obstacle preventing them from making a purchase next time.
You can check your 3PL's success delivery rate or accurate delivery rate on their website. Make sure it's 99% or more. You will only be wasting money if you partner with agencies with lower numbers.
Top 7 Best 3PL Ecommerce Fulfillment Companies

FedEx is one of the current world-leading logistics companies. In 1971, FedEx was founded in the United States and continues to grow to this day. After more than 50 years, the company has reached out to more than 220 countries and territories. To successfully build a name in such a large market, it needs the help of 600,000 employees, who are handling more or less 12.5 million packages a day.
Becoming a FedEx customer means you'll benefit from its vast inventory and optimized storage technology. In addition, this company also owns a lot of vehicles and shipping partners, so all your orders will reach customers in the shortest time.

DHL is a member of the Deutsche Post Group family – a corporation specializing in logistics. After nearly 55 years of development, DHL has become a famous logistics brand known by many B2B clients. Currently, it is an important partner supporting the sales activities of thousands of online merchants around the world.
According to some company statistics, DHL currently has more than 380,000 employees and 1.8 billion freight shipments per year. This is an incredible quantity that only companies with financial potential, technological capacity, and a high level of expertise can handle.

If you're interested in 3PL but don't know about Aramex, it's a huge mistake because it is one of the oldest transportation companies in the world. Since its establishment in 1982, it has provided shipping services to thousands of companies in about 22 countries. To date, the company is processing more than 100 million orders annually with 17,000 employees worldwide.
Regarding services, similar to other names on the list, Aramex also specializes in providing transportation solutions for eBusiness. Some of its prominent products are express shipping, extensive warehousing, cross-border shipping, etc. In addition, it also supports packaging, COD shipping, labeling, and logistics insurance.

UPS or United Parcel Service is a global logistics company founded in 1907 with headquarters in the United States. After more than 100 years of continuous development, the company now operates in more than 220 countries worldwide. Especially, thanks to the early start advantage, UPS has a huge scale with more than 500,000 employees all over the world. Every year, this company transports more than 4.7 billion packages.
Of course, UPS's service quality is also similar to its reputation. Currently, most logistics products are available at UPS, such as express delivery, warehousing, bulk shipping, etc. You can completely trust the rich experience of this company's staff.

If you are a business operating mainly in the French market, then Ceva Logistics will be a perfect choice. This is a supply chain management company based in Marseille that was established in 2007. Despite being younger than all the other names on the list, Ceva has quickly thrived in more than 160 countries with over 800 office locations.
With the help of more than 78000 employees, every year, Ceva handles nearly 3 million road freight orders, 430 thousand ocean freight orders, and 360 thousand air freight orders.
Ceva's target customers are mainly online retailers, technology companies, and healthcare businesses. Thanks to its powerful technology platform, it has near-perfect storage and warehouse management capabilities. As a result, there is no doubt that Ceva can act as a powerful logistics for any partner.

DCL Logistics are experts in logistics and supply chain. This company was founded in 1982 and is headquartered in California. Since its establishment, DCL has continuously surprised its partners with quality service and affordable prices. Now, it has grown to the point of being capable of handling over 2.5 million global orders per day.
In addition, DCL is also known as one of the companies that provide the most logistics services. For example, in addition to express, cross-border or same-day delivery services, this agency also offers inventory management and order tracking solutions. You can find out more information on the official website of the company.

Blue Dart is a logistics company established in 1983. After a long period of continuous growth, this company now appears in more than 220 countries and territories worldwide.
To be able to serve such a large market, Blue Dart owns 11,000 vehicles, nearly 3 million feet of storage space, and over 12,000 employees. This is a dream scale for most businesses in the world!
Besides the basic services most logistics agencies are owning (express shipping or COD), Blue Dart also provides many advanced ones, such as cross-border eCommerce shipment or clearance services. Especially, thanks to its advanced storing technology, its warehouse can even adjust the temperature where it is needed. Thus, this service is also preferred by many merchants.
Bottom Line
Although Ecommerce is a very potential market, it is also extremely harsh. In fact, many online entrepreneurs have failed here despite their best efforts due to their bad logistic operations. If you don't specialize in this area, you can still hire experts like above mentioned 3PL companies to do it for you.
Besides, to successfully integrate your store with above mentioned 3PL services, you have to grasp the knowledge about website development techniques. However, this may create a big barrier for initial entrepreneurs. Hiring an affordable yet dedicated agency is the optimal way to handle this problem.
If you haven't had any feasible option yet, you can consider Tigren – the leading eCommerce development company in Asia. With more than 10 years of experience in website development and design, we are confident that we can provide services at a reasonable price while maintaining high quality and become your dedicated long-term partner. But if you're interested in learning how to handle retail shipments without a third party, this is your guide.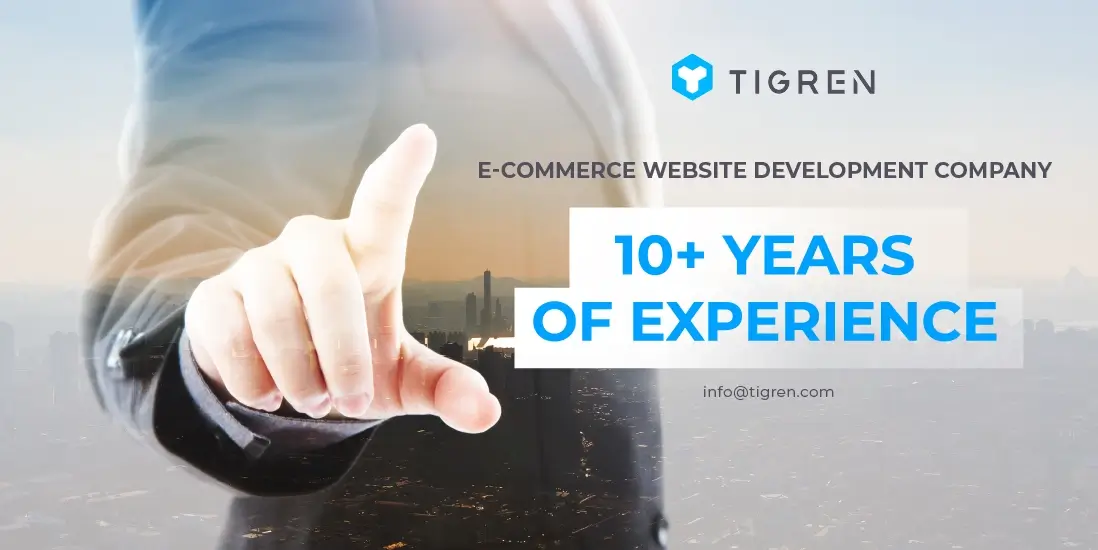 Read more:
The Definitive Guide On eCommerce Warehouse (Updated 2022)
Global Ecommerce in 2022: Statistics, Trends, and Growth
Ecommerce OKRs: Leading Your Business to Success
Top 10 Best Wholesale Ecommerce Platforms