Mcommerce, or mobile commerce, is forecasted to be on the serious rise, double its share of the total retail industry between 2020 and 2025. What exactly are the attractions of Mcommerce that sell like crazy? Well, we might not be sure of all but one thing, a joyful user experience. So aspiring online business owners, if you're intended to jump in with Mcommerce, check out these 10 ecommerce app design trends that keep buyers coming back.
10 Irresistible UI&UX Design Trends For Ecommerce App
1. Real Interactions Happen Virtually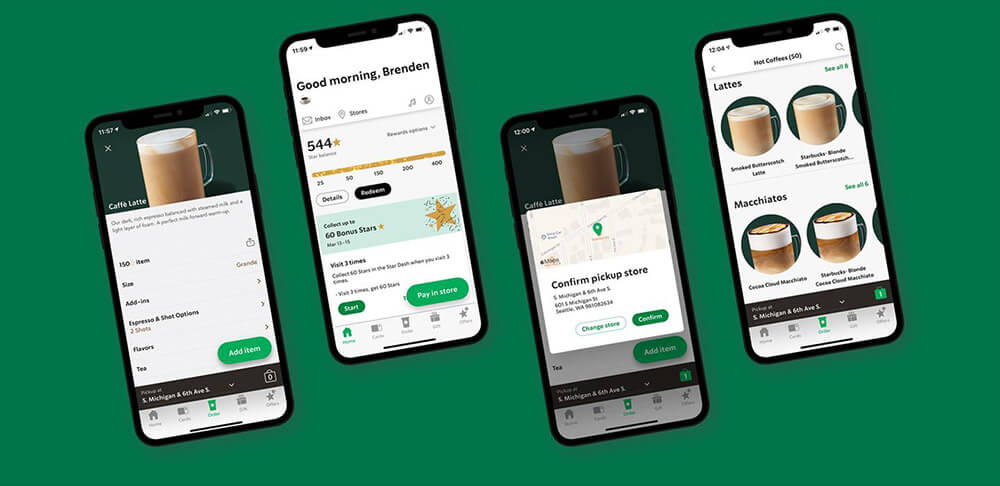 Lockdown has kept customers at home for a long time. Recognizing the suffocated or somewhat trapped feeling, UI and UX designers have created a virtual journey simulating the actual buying interactions at the store.
For example, at a cafe, first, you can interact with the employee via bubble chat, then make an order from a virtual menu, then wait for preparation and receive notifications when your drink's done. Then you'll come to the door to get the delivery. Of course, you'll skip through hassle steps like waiting in line to order and pay on these platforms.
By adopting this new e-commerce app design trend, businesses can put off the weight over human resources and operations while serving a more pleasant journey and better customer service. They can allow customers to pick up in-stock products delivery from the nearest stores and enable live support via chatbots.
2. Button-less Interaction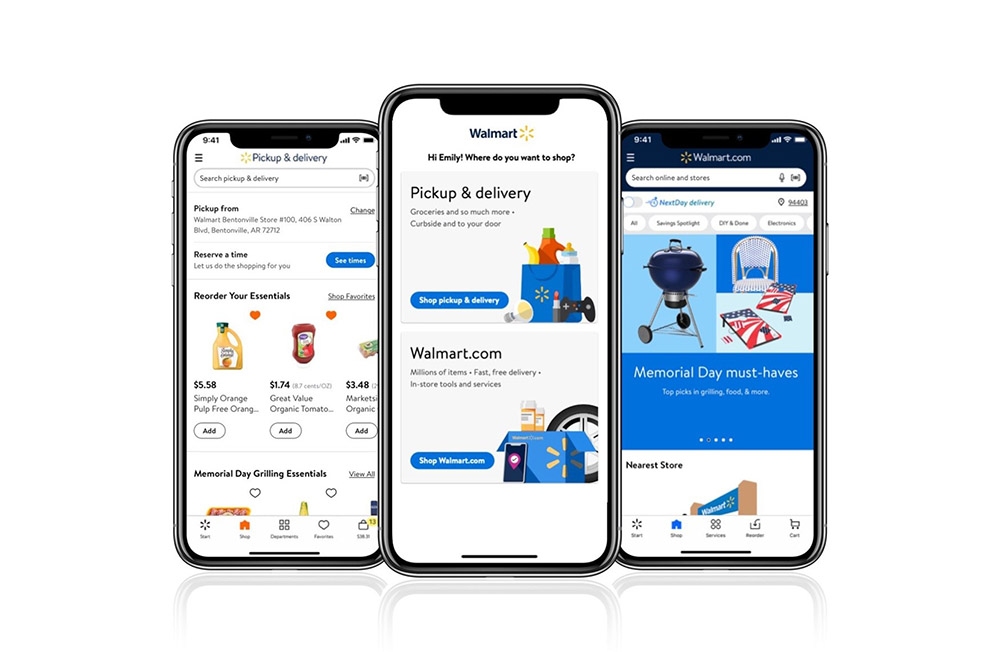 This minimalist design trims off all the unnecessary signs that users are now too familiar with. It leaves space for the neat and chic interface, an out-of-the-box yet aesthetic experience.
Also, it's just natural when users interact on smartphones and decide to switch to an ecommerce app. Think about how smooth and effortless it would be when your app's look and feel emerged right with their phone's transition style.
Walmart has adopted this trend perfectly, making their buying journey more streamlined, modernized, and easier with simple drag and drop and swipes.
3. Appealing To The Senses
This adaption is a more affordable and less complex way for SMBs to trigger a high-level sensory experience from across the screen.
Through keen eyes, a brilliant combination between gradients, sense-intriguing photos, shades, and the art of abstract, with or without interactive technology, are all equally joined to create a mood-setting scene.
Popular effects that enrich your sensory UI would be confirmation sound (like the splash sound of a tweet or an email sent) or animated hovering effects. These act as guidelines to help users explore the site when they are too immersed in the design.
4. Unconventional Layouts
Symmetric grids and horizontal placement no longer rule. The usual no longer works, especially when troops of brands want to get out of the norm. They let creativity take the lead, experimenting with new ways to show their uniqueness, whether the oversized bubble of bestsellers, dynamic motion or interactive hovering—just layouts with hidden surprises.
This trend would accompany brands with limited products portfolio best. Emerging brands pursuing high-end markets should invest a great deal in the digital presence to bring forth a new-school adventure when connecting with the target audience that makes them unforgettable.
5. Shadow And Gradients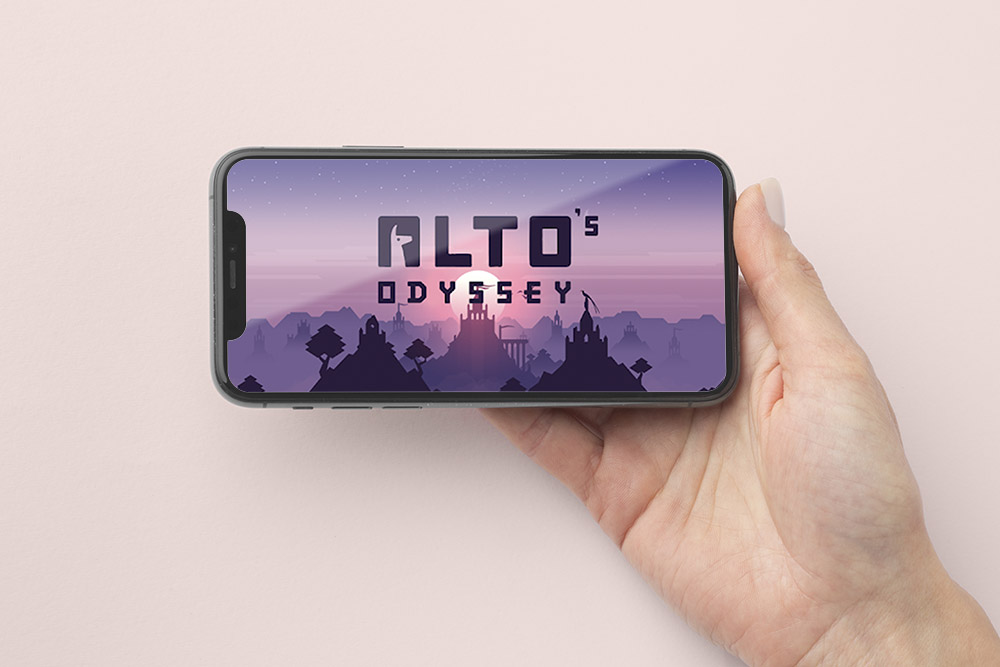 With countless possibilities, UI&UX designers can touch upon the good old shadow and gradients to a fresh perspective. In other words, this style still keeps its minimalism, but the additional components are constantly evolving. Pastel gradients or muted colours and 3D icons have been highly sought-after.
Linear gradients aren't complex enough for the peaking eyes of the public. It demands to be a layered-after-layered mixture of multiple pastel colours, edited to blurred or transparent, preferably in the background so that users can feel more dimensional. The whole tone and atmosphere become lighter with a simplified and nonintrusive UI.
6. Visual-oriented Commerce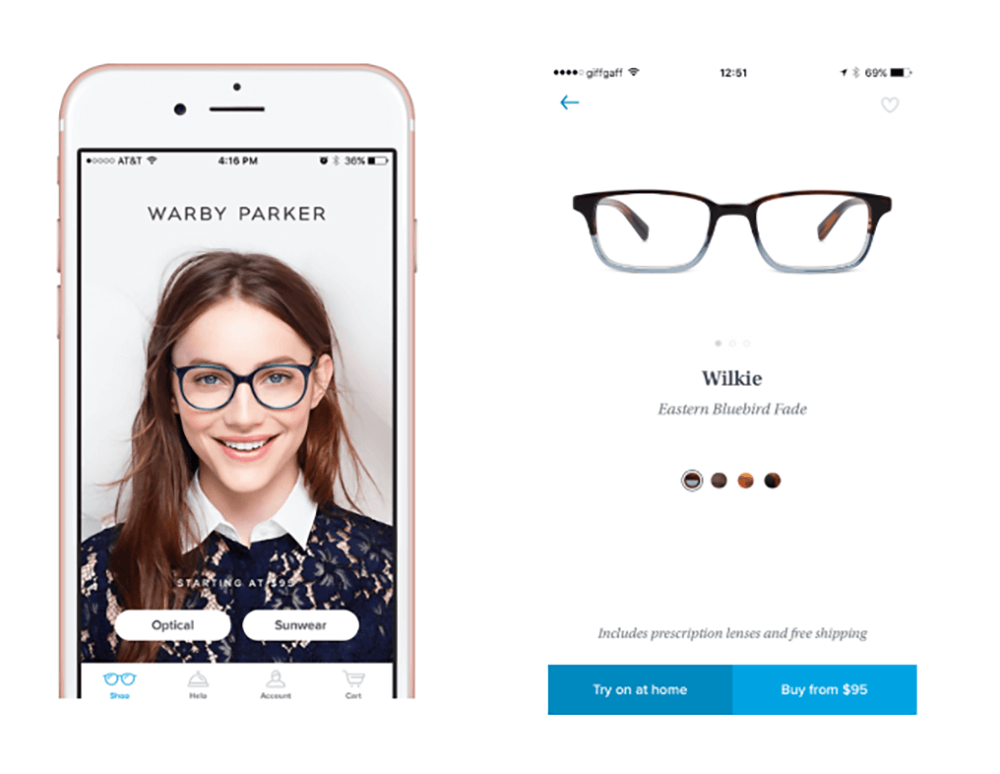 One of the biggest barriers for users to switch to ecommerce is that they can't see, touch, or hear to examine the products physically. The traditional plain texts and static graphics only make the case worse. Social reviews and feedback can't help when a product works for everybody but not you.
Modern technologies provide the resources for ecommerce to tackle the problem. Instead of dozens of photos, you can render for a 3D shot under the range of 360 degrees, letting customers view the product at any angle they like. A bit of AR can be added to make the experience more exciting when customers see how the product would look in different contexts.
7. Emoji First
Emojis are our universal digital language. Everybody can easily capture the message behind those little stickers. Therefore using emojis in ecommerce will create a vibrant feel that calls out people's emotions, help them discover new features, and navigate the site more fluently.
However, don't sprinkle this design tactic all over the place and take your target audience's opinions in mind. Some older generations don't know how to react to these mood-boosting expressions. For your inspiration, go through some meditation apps which apply this trend successfully.
8. Green Ecommerce
Customers are becoming more eco-conscious, expecting brands to show responsibility and take action. Brands that offer imminent responses to the green movement have received great support from the public. That's why companies are adopting eco-friendly resolutions into their strategies.
The whole point of a green design is to consume less energy, reducing the impact on the environment. They should employ muted colours to emit less light, and minimal use of motions and interactions. You can take it to a completely eco-oriented site by practicing efficient coding and optimizing for static media in content.
9. 2D Unusual and Absurd Illustrations
Illustrations remain attractive in ecommerce, but as many quality, open-source illustrated icons are available on the Internet right now, you'll need the mint ideas to set your store to the next standard. That's why 2D unusual and absurd illustrations make their way in differentiating your unique vibe.
This is the high time for illustrators, so finding a custom creation is no difficulty. The bolder it gets, the better. The crucial point is to adopt something original to your brand, simple or complex illustrations work just fine with your whole theme.
10. Motion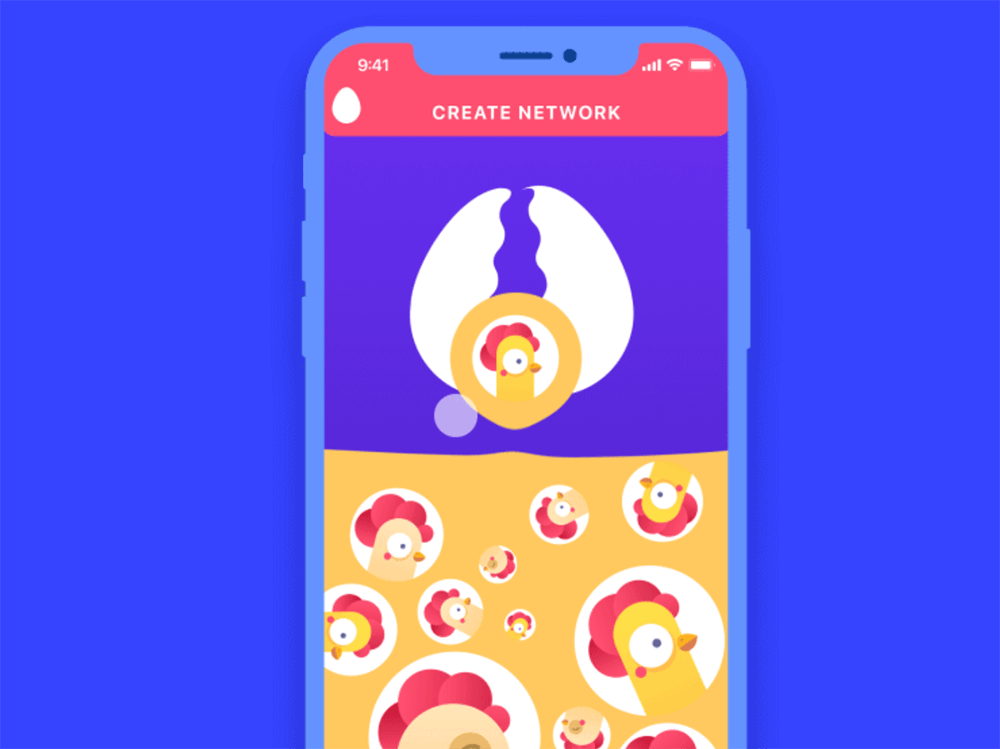 Motion is astringent at grabbing attention. It makes users wow with cool slide-out, slide-in bars, icon rotations, and dynamic and catchy CTA signs. It's like they know it's a sales page, but with a sprinkle of creativity, they're just happy to be sold!
Animation and micro-interactions are hot all over 2020, but now is the time to unveil their full potential. Motions keep your brand and products stay relevant by emphasizing UI and UX without being eclipsed by design. They extend the time-on-site by making each transition enjoyable and meaningful.
Your Trusted Ecommerce App Design Service
About Tigren
10 years in the ecommerce development field, and we've become one of the world-leading agencies. Tigren is a dynamic team of highly skilled developers and web/app designers demanding to help businesses thrive online and witness their ROI gradually increase.
We take pride in every previous work, knowing that we have put all effort, mind, and expertise into creating them.
How We Handle Your Ecommerce App Design
Our team grasps the latest ecommerce app design trends so that you can stay relevant.
A design project would be spread over 3 core steps: Wireframe designing, prototyping, branding touch-ups, and preset creation. We follow the principle strictly to ensure your store stays professional. We design with conversion in mind, sketching the best UI&UX site map possible under your requests.
Why Working With Us
Our services are high quality, and our working process is transparent, but we also provide a great after-service policy with free support for months. We provide end-to-end solutions in ecommerce development so you can find your best match.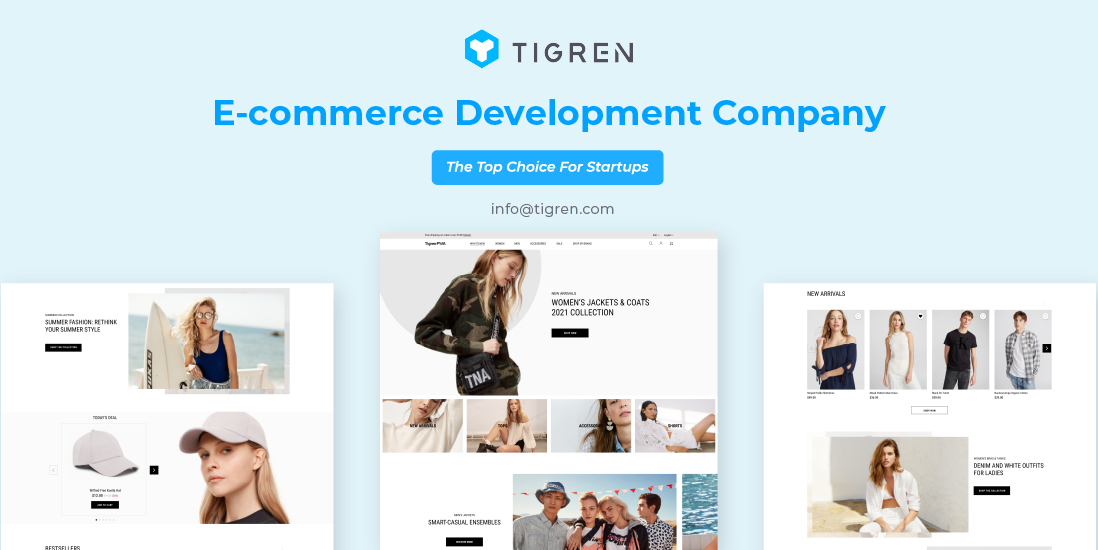 Wrap Up
How the store looks and feels can set strong advantages initially, leaving customers filled with excitement and satisfaction. What's not to grab when sensing a promising business opportunity out there? It's time for you to join the M-commerce movement and make more profits. We hope our list of 10 ecommerce app design trends has brought great inspiration!