When you're starting an eCommerce business, it's important to have a clear understanding of what eCommerce CRO audit. With this practice, you can identify and correct any issues that may cause your customers to abandon your site elsewhere. In this article, we outline everything you need to know about CRO audits, including the benefits and instructions.
eCommerce CRO Audit Definition
eCommerce CRO audits are a valuable way to improve your website's conversion rate. They can help you identify and fix bottlenecks that are preventing users from converting, meet user needs by improving the usability of your site, and increase the number of conversions by optimizing your marketing efforts.
The main purpose of an eCommerce CRO audit is to identify and correct any issues that are preventing users from converting. This may include problems with your website's design, navigation, content, or conversion processes. Once these problems have been fixed, the increased conversion rate will be due in part to improved user experience and overall site optimization.
eCommerce CRO audits can be conducted by either an external consultant or within your own team. The choice may depend on the size and complexity of your eCommerce platform, as well as the skills and resources available within your organization. Regardless of who conducts the audit, it is important to ensure that all data and findings are documented properly so that they can be used to improve future conversions.
05 Steps Of eCommerce CRO Audit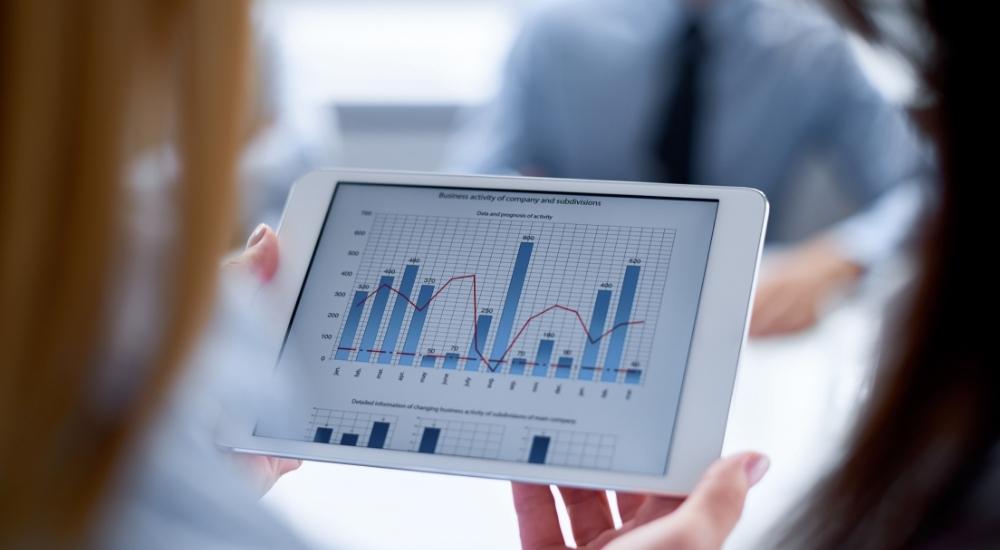 Step 1: Define Key Conversion Actions
To identify which actions drive conversion, you need to first understand what your customers are doing on your site. This can be achieved by analyzing clickthrough rates (CTRs) and visiting time data for your main pages.
If you are selling physical products, look at what actions customers are taking to purchase:
signing up for a subscription
filling out a contact form
downloading an eBook or article
Once you know which actions drive conversion, start measuring and tracking these metrics to see if they change over time. This will help you identify areas of your site that need attention and improve your CRO strategy accordingly.
Step 2: Identify Where Your Traffic Is Coming From
Another key element of CRO is understanding which sources generate the most leads and traffic for your business. This can be done by analyzing your website's Google AdWords data, as well as looking at competitor websites to see what terms and phrases they're ranking for. This information will help you develop targeted marketing campaigns that will attract more customers.
You can also use Google Analytics to identify where your traffic is coming from. This free tool allows you to track where visitors are coming from, what pages they visit on your website, and how long they stay on each page. This information can help you determine which areas of your website are most popular and target potential marketing campaigns accordingly.
Step 3: Test Different Lead Capture Forms And Messaging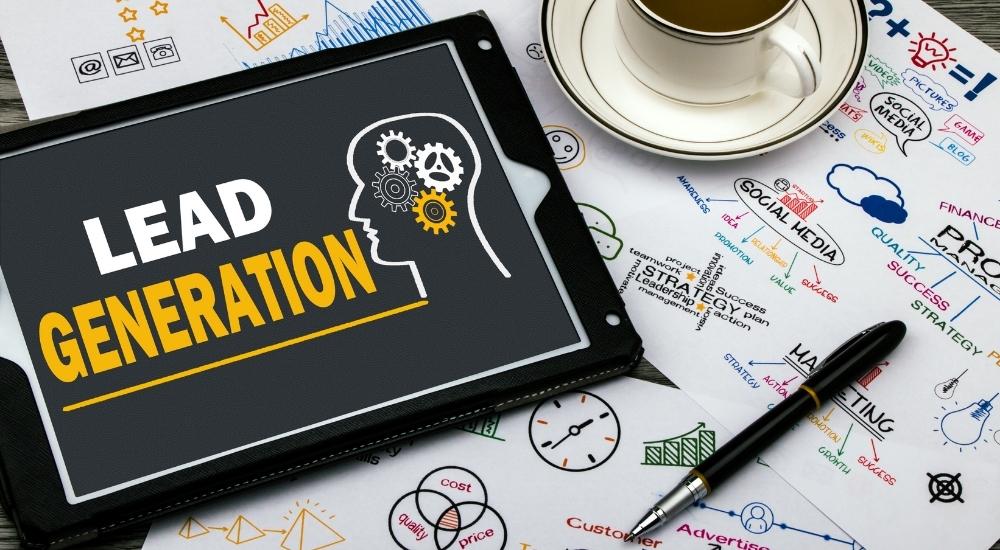 One of the best ways to improve conversion rates is by testing different lead capture forms on your site. By experimenting with various fields, offers, and contact methods, you can find the ones that work best for your business.
Make sure to test different versions of your forms, as well as different messaging styles (such as pop-ups, email campaigns, or social media posts). This will ensure that you're reaching potential customers in the most effective way possible.
Step 4: Improve Website Design And Layout
By addressing deficiencies in website design and layout, you can improve your conversion performance. Poorly designed websites are often difficult to navigate and contain confusing elements. Improving these areas will make it easier for customers to find what they're looking for and increase the chances that they'll take action.
Additionally, make sure to use high-quality images and graphics throughout your site. This will help to promote your brand and attract attention from potential customers.
Step 5: Measure Performance And Track Results
Regularly measuring website performance allows you to see which changes are having the biggest impact on conversion rates. By tracking how often visitors convert, you can identify which areas of your website need more attention or improvement.
In addition, keep a close eye on default behavior. If people consistently convert within certain ranges even after making specific modifications to your website, you can be sure that those changes are working. And finally, don't be afraid to test new ideas. If something seems to be working well in the short term, there's a good chance it'll continue to work over time.
How To Conduct An eCommerce CRO Audit On Your Homepage
Your homepage is probably the most visited page on your site. Thus, it's important that it looks good and meets all of your customers' expectations.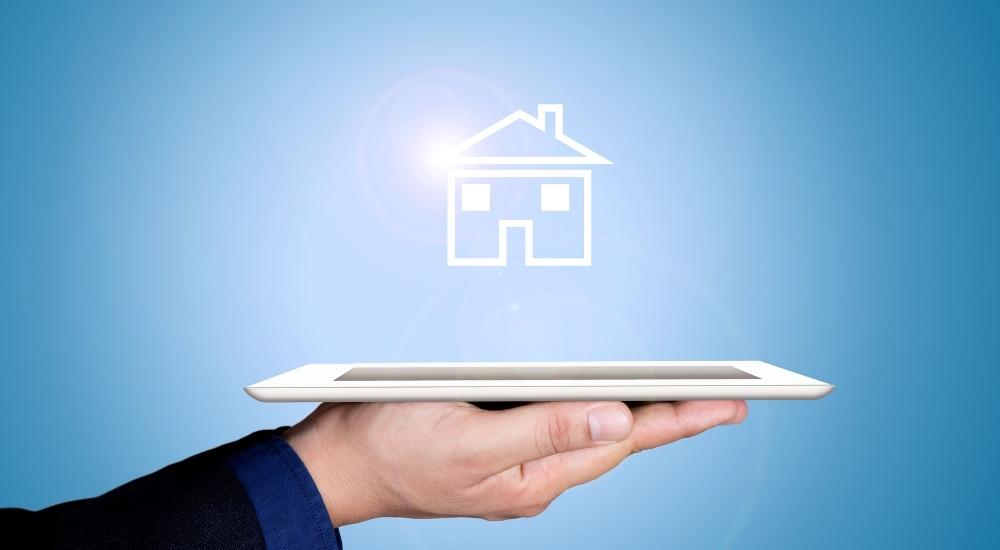 There are a few things you need to pay attention to when conducting an eCommerce CRO audit on your homepage:
Create Appealing First Impressions
Your homepage should be professional and appealing to attract customers at first sight. It should be designed using basic layout and design principles and follow industry standards. Make sure your fonts are legible, colors look good on screens of all sizes, and images align correctly.
Besides, your homepage content must be properly optimized for search engines. You should check that links from other pages on your site lead to the correct pages on your homepage. Incorporate keywords throughout your website design, copy, and titles.
Your homepage should reflect the brand image and values that you want to promote with your online store. Images should show off the products you sell. You can use navigational elements that are easy to use and catchy.
Simplify Navigation
Make sure you have easy access to all of your products and features, and that the navigation is user-friendly. You want people to be able to find what they're looking for quickly and easily. A good way to test your navigation is by asking a few customers to try it out and give you feedback.
You may want to consider using tabs or pages as your main navigational structure. This will make it easier for people to find what they're looking for, and help keep your site organized. You can also use dropdown menus, search fields, related product buttons, and category headers on the homepage.
Display Hero Section
The hero section should be prominently displayed on your homepage, and it should include a large picture of your product or service. Make sure it's high resolution so that people can see how great it looks! The hero section should also include a brief description of the product, links to more information, and reviews CTAs and Thumbnails
Add CTA buttons that lead to landing pages for your products or services. Use high-quality graphics that capture attention and promote your brand. Place images at the top and bottom of each page, as well as on the hero section.
Footer
The footer should include important information like your company name, phone number, and email address. make sure it's visible at all times, so people can easily find what they need. You can use a social media logo and some prominent keywords to help boost your SEO.
How To Conduct An eCommerce CRO Audit On Your Category Page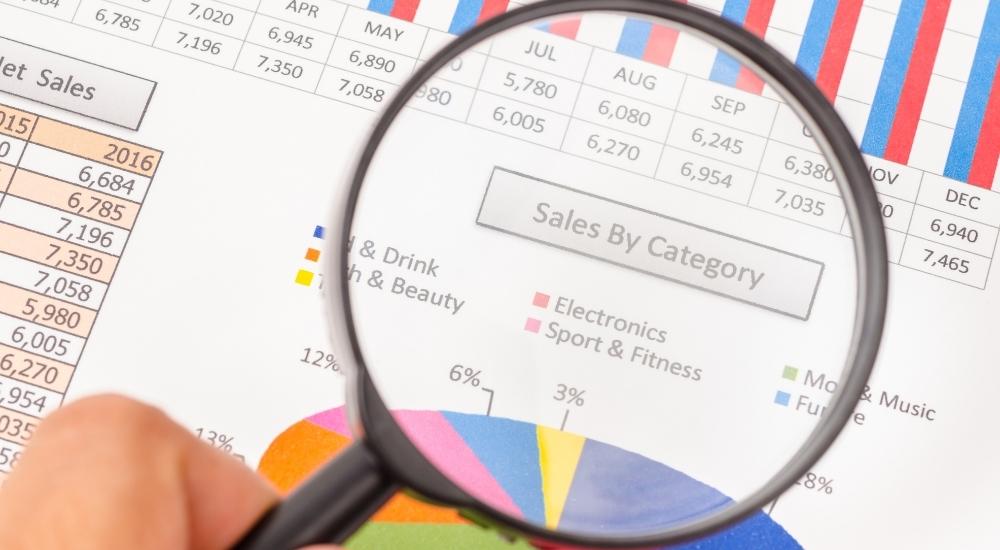 Create A Search Box
Start by creating a search box on your category page that allows customers to easily find products within the category they are interested in. This will make it much easier for them to browse and find what they're looking for.
Once your customers have entered their search terms, it's important to filter the results to display only relevant products. This will help you focus your efforts on specific sections of the market and make sure you're advertising to the right people.
List Your Products In A Logical Way
You had better sort your product listings in a logical way, based on the features and benefits that each product offers. This will help customers quickly and easily compare products and make an informed decision about which one to buy.
Use Simple Language
Use language that is simple, clear, and easy to understand. Make sure all your copy is legible and well-organized so that customers can quickly understand what you have to say.
Create Decision-making Criteria
Create decision-making criteria that explain exactly why a customer should choose your product over those of your competitors. This will help guide customers towards buying from you instead of going elsewhere on the web.
How To Conduct An eCommerce CRO Audit On Your Product Page
1. Use High-quality Product Images
It's important that your product images are of the highest quality so that potential customers will be able to understand what they're buying. Make sure that all images are properly cropped and positioned so that they look good on all devices. You also want to make sure that the images are sized correctly so that they'll look good on both small and large screens.
2. Make Concise Product Descriptions
Make sure that your product descriptions are clear, concise, and easy to read. Use words that would be familiar to your target audience, and state key features of the product in a way that's appealing and easy to understand. Avoid long paragraphs, and focus on key points instead.
3. Make Attractive CTA
Make sure your CTA is clear and concise and is positioned prominently where customers will see it most often. It should be eye-catching enough to draw their attention, but not so overwhelming or overwhelming-looking that it would deter them from clicking on it. Test different versions of your CTA until you find one that works best for your product page.
4. Show Social Proof
Social proof can play an important role in influencing customer behavior. include pictures of people who have already bought the product or used it in their social media profiles if possible, or feature endorsements from famous people or experts in your field if possible. This can help
How To Conduct An eCommerce CRO Audit On Your Cart Page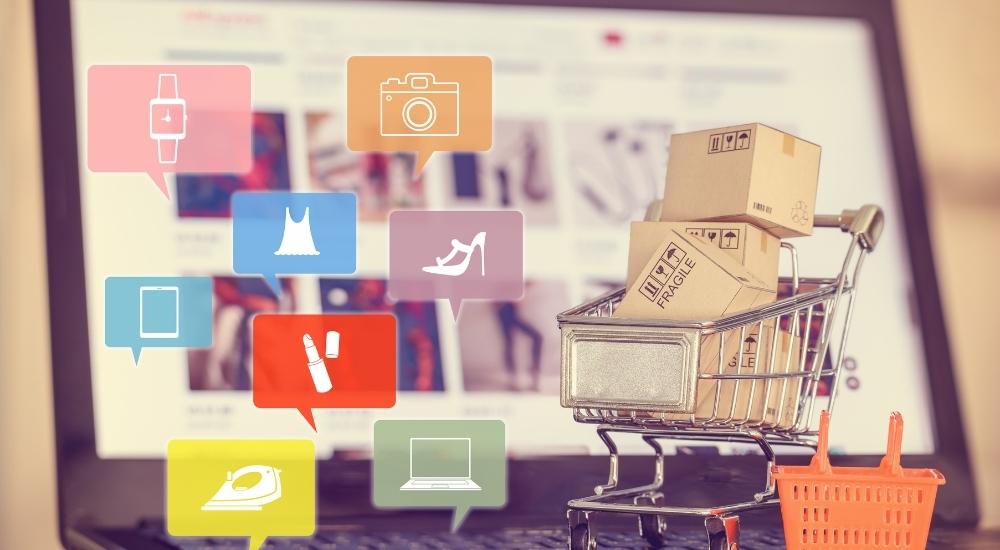 Conducting an eCommerce CRO audit on your cart page is essential for ensuring that you're getting the most out of your marketing efforts. By checking off all of the following items, you can ensure that your customers have a smooth shopping experience:
Make sure that you have payment options available. This includes both credit and debit cards as well as PayPal.
Include information about shipping costs and returns in your checkout process. This will help customers understand what they're spending money on and give them the option to cancel or return their purchase if they change their mind after buying it.
Use a live chat feature so that customers can ask questions or get help with anything during their purchase process.
Make sure that your website is responsive on mobile devices, so that they can easily navigate around it no matter what device they're using.
Trustworthiness is key when it comes to online shopping, so make sure that your website looks professional and easy to navigate.
eCommerce CRO Audit Tools
The emergence of numerous CRO Audit Tools with powerful functions allows website owners to track almost all the indexes of eCommerce sites. By analyzing data from those applications, businesses can identify associated issues and come up with ideas to handle them.
1. SEMrush
SEMrush is a great tool that allows you to easily analyze your competition's traffic and site performance. You can also use this tool to identify where your customers are coming from, what keywords are driving their visits, and which ads are working best on your competitors' websites. SEMrush also has a great tool that allows you to see what keywords your competitors are targeting on their websites. This can help you identify which keywords could be useful for your website, and which ones might be better off avoided.
SEMrush also offers a great keyword research tool that allows you to see what keywords are being searched for on Google, Yahoo, and Bing. You can use this information to identify which keywords could be useful for your website, and which ones might be better off avoided.
2. Google AdWords Keyword Planner
The Google AdWords Keyword Planner is another great tool that allows you to identify the most popular keywords related to your business area. This handy tool will also show you how much money you could be making each month by targeting these keywords with Ads.
You can also use Google Trends to identify which keywords are being searched for most often. This will help you determine which keywords are the most important to your business and target them with your Ads more aggressively.
3. Google Analytics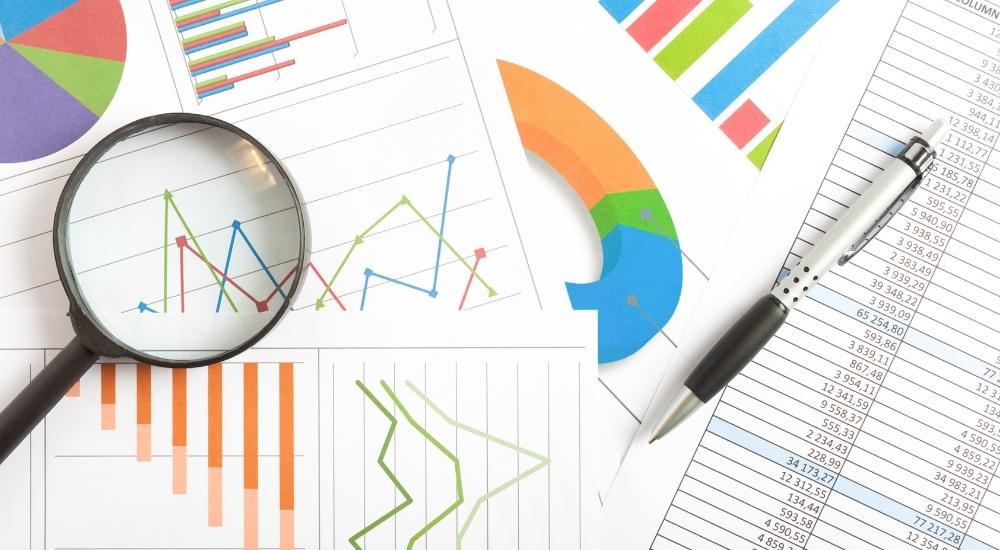 There are several ways that you can use Google Analytics to improve the performance of your website:
Google Analytics is a free tool that allows you to track the behavior of your website's visitors over time. You can use this valuable information to analyze where customers are coming from, what they're looking for on your site, and how long they stay on your pages.
Google Analytics also allows you to see how your site is performing relative to other sites in your industry. This can help you determine where you need to make improvements and which marketing strategies are most effective for driving traffic to your site. To use Google Analytics, you first need to create a free account. After logging in, you will gain access to your site's traffic data and can begin tracking your visitors' behavior.
There are several ways that you can use Google Analytics to improve the performance of your website:
Configure your site to collect data automatically. By default, Google Analytics collects data every time a page is loaded and every 15 minutes thereafter. You can configure the tool to collect data at other intervals if you find that it helps you better understand how your visitors are using your site.
Analyze traffic sources. Knowing which pages are generating the most traffic can help you determine where you should focus your marketing efforts. For example, if most of your website's traffic comes from search engine results pages (SERP), then it may be worthwhile investing in SEO strategies.
Understand how your site is performing relative to your competitors. By comparing the performance of your website against those of similar sites, you can identify any areas in which you are outperforming or underperforming.
Generate reports and charts. After collecting data for a period of time, you can use Google Analytics' various report options to analyze trends and make informed decisions about how best to improve your website's performance.
4. Moz
Moz is a great tool that allows you to measure the performance of your website in a number of different areas, including organic search engine ranking, social sharing, and email opt-ins. This valuable information can help you identify where your site needs improvement and make strategic changes to improve traffic levels.
To start measuring, simply enter your website's address into the Moz tool and click on the "Start Survey" button. This will initiate a survey that will ask you about your website's current ranking in Google, Yahoo! Search, Bing, and Facebook. You can also opt to answer questions about email marketing performance and social media engagement.
Moz will provide you with detailed reports on how your site is performing in each of these areas. This information can help you identify where improvements need to be made to improve performance.
5. Adobe Analytics
Adobe Analytics is a paid tool that provides you with even more detailed information about your website's visitors than Google Analytics does. This powerful tool can track the activity of individual users, determine where they came from, and measure how long they stayed on your site. Adobe Analytics also lets you track the performance of different sections of your website, as well as compare different versions of your site over time.
Adobe Analytics is available as part of Adobe's Creative Cloud suite, which costs $99 per year for individuals or $299 per year for teams.
Wrap Up
To sum up, eCommerce CRO audits can help you identify the issues that may have caused your customers to be dissatisfied. With that in mind, make sure you keep performing these audits regularly so that you can improve on any mistakes made and ensure a better product experience for your end customers.
After auditing your site, If you encounter difficulties in solving issues, you can call on Tigren. Our experts with more than 10 years of hands-on experience in the eCommerce sector will help you to do that. Contact us via mail [email protected] to get a free consultation right away!