There are many available strategies for online marketing such as SEO, social media, influencer marketing, and so on. All these strategies aim at promoting the products or services of your eCommerce business. At some point, you may have come across an advertisement at the top of your search results. This type of marketing is referred to as eCommerce PPC (Pay-Per-Click). It lies among the best online marketing strategies you can choose to make a name for your business.
This article will guide you through everything you need to know to make the most out of it, and of course, drive revenue for your store. We'll start with basic concepts, and move on to the best practices for eCommerce PPC before concluding with some reliable PPC agencies.
Ecommerce PPC: Fundamental Information
What is eCommerce PPC?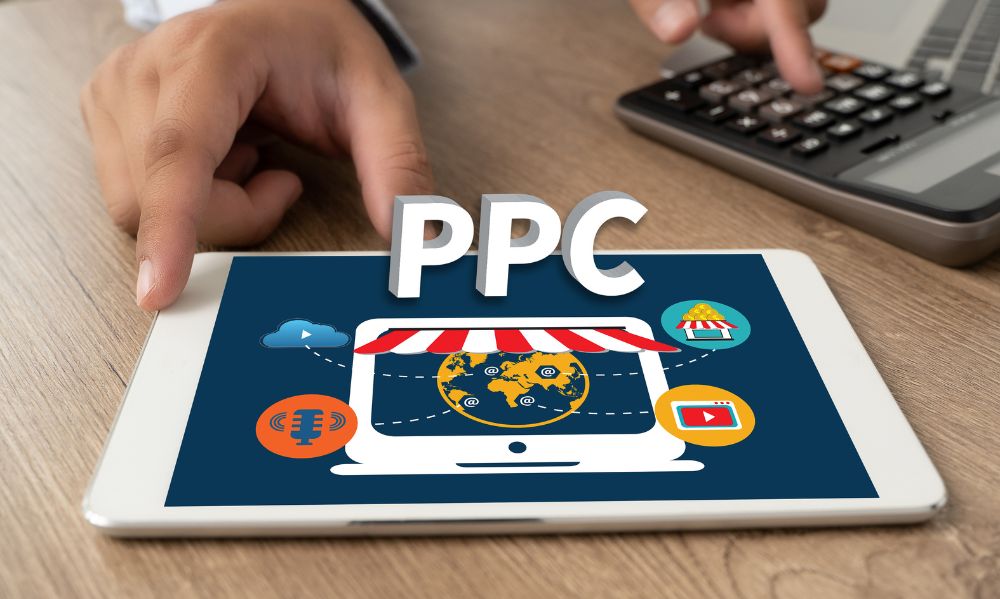 PPC is short for Pay-per-click. It is an online marketing strategy aimed to drive more traffic to your website by employing advertisements. As the name suggests, every time the ad gets clicked on, the brand will have to pay a fee to the ad publisher.
This is how the process goes: Customers see and click on the sponsored ad, which leads them to the landing page of a website of the product/service provider (the brand). This company will then pay a fixed amount of money to the advertiser.
The thing about eCommerce PPC is that you're buying more web visits instead of driving them organically. eCommerce PPC is like an auction against other companies. You bid for the placement of your ad. Higher bids mean better chances of higher ad rank. However, you cannot risk paying too much for just an ad, as it will negatively affect the cost structure of your business. That's where keyword research comes in. We'll discuss this later.
What is eCommerce PPC management?
The concept may sound straightforward, but the process is nowhere near as simple. It takes a lot of effort to build a successful PPC campaign. The marketing team has to laboriously go through every single step, from researching and choosing the right keyword, to organizing it into a carefully planned campaign to set up an optimized landing page.
In addition, during the campaign, the collected data, such as current outcome, total reach, or recurring costs, must be paid close attention to. In most cases, modifications are required to optimize the keyword, adjust the cost, and drive the best revenue.
With these steps in mind, eCommerce PPC management can be defined as the process of generating, tracking, and managing the relevant factors of a PPC campaign.
What types of eCommerce PPC are there?
Search ads: These advertisements appear on web pages that show the results of search engines. Customers may come across these ads if they type in a keyword that has been analyzed and 'bid' by businesses.
Display ads: This type of ad takes the form of banners or any other formats made of text, images, video, or audio. Most of the time, they appear on websites or social media feeds.
App ads: or as mobile app advertising. In this case, an advertisement will be delivered inside of customers' mobile applications through an advertising network.
Social media ads: As the name suggests, this type of eCommerce PPC uses social networking sites such as Facebook, Instagram, or LinkedIn to promote the sales of its products.
Remarketing ads: These ads mainly target customers who have checked out your website without making or completing a purchase.
Benefits of eCommerce PPC
Controlled and targeted advertising
eCommerce PPC allows you to directly target customers who are looking for the products and services of your brand. If your campaigns are launched on Google Ads, you already have a massive audience in place.
Moreover, such campaigns can be modified to fit your business objectives and requirements. The retargeting method can also be employed.
With eCommerce PPC, everything you do, you do it with a clear purpose. This is simply because you can assess the current results and progress of your PPC campaigns, thereby analyzing data and deciding the next steps. Needless to say, an overview of clicks, views, turnover, or conversation rate will make the tasks of PPC management less demanding.
As everything is measurable, you can manage what you're investing in, what's causing losses, and what's driving revenue. These factors are crucial in planning future strategies.
eCommerce PPC comes with great opportunities to build your business reputation. It allows for customer interaction with your brand as you target the right audience. By "the right audience" we mean those who care deeply and are willing to pay for your products or services.
A PPC campaign, once successfully launched, will take your business to the top of the search results.
Instant and real-time results
In business, time is money. Speed and precision mean better chances of earning profits, and that's what should make eCommerce PPC your trusted partner. PPC is effective for creating real-time results for your campaign.
The best-case scenario is that your ads can rise to the top in a minimal amount of time. In addition, your PPC campaign results will be clear in several hours or days, yielding the best profit for your company.
There are virtually no geographical restrictions when it comes to eCommerce PPC. It can be used to target the prospective audience from their locations, you can run your ads anytime, anywhere, and in any country.
Besides, campaign customization options are also available to suit the business or cultural tastes of the target audience from all over the globe.
What are the differences between PPC and SEO?
Here are some key differences between the two most famous digital marketing strategies, PPC and SEO.
Placement in the Google Search Results: For SEO, you can gain a position on the first page if your website is optimized for Google search engines. For PPC, this is achieved by paying more CPC (Cost-per-click). Paid ads are placed at the top (above organic results) and (maybe) the bottom of a result page.
Potential traffic: SEO is better in that it can drive more traffic if your website appears at the top. With PPC, the more you pay, the more your ads are likely to get clicked on.
Conversation rate: In this respect, PPC wins. Better optimized PPC keywords come with a higher conversion rate and higher prices. 
Pricing: As stated previously, you only have to pay every time someone clicks on your PPC ads. Regarding SEO, its costs are indirect. In short, PPC is a more pricey marketing strategy.
Ecommerce PPC: Best Practices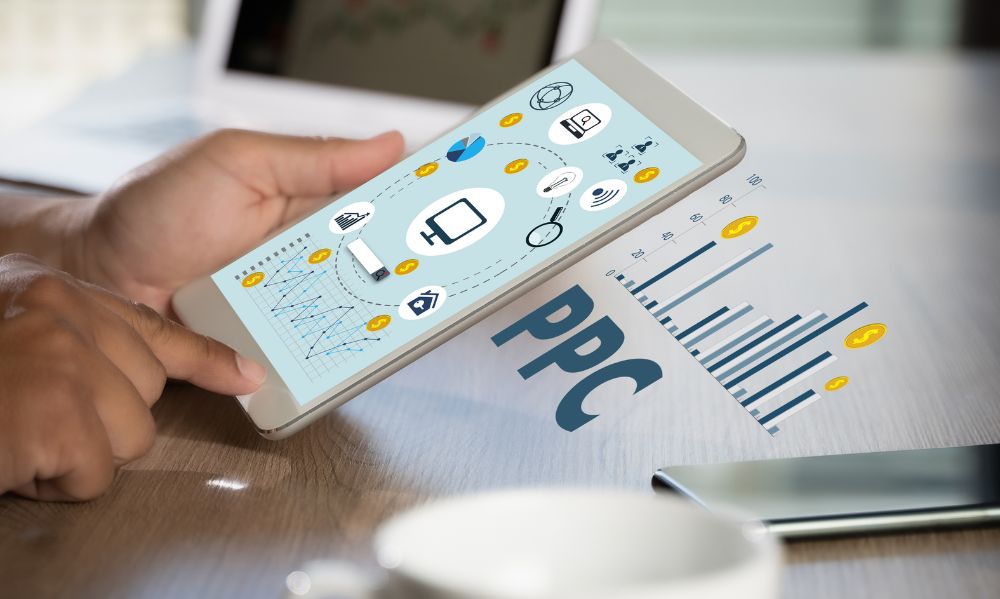 Characteristics of a winning keyword
As mentioned, you can't forever splash out on 'the PPC bid' as it impacts your business's financial capability. An alternative solution is keywords. They determine where your ads appear. A well-researched keyword will not only save you money but will gain you a competitive edge as well. Below are the three characteristics of such keywords that you should consider the next time you run an advertisement:
Relevant: No merchants in their sane mind want to pay for website traffic that has nothing to do with their business. Hence, your keyword should be so relevant that it leads to a higher click-through rate (CTR), thereby maximizing the profit per click.
Comprehensive: The process of keyword research should include the most popular (and usually short) searches in your market niche, and the longer phrases. Lengthy and less popular as those phrases may seem, they may drive large traffic to your website. Moreover, long keywords are not as competitive as shorter ones and cost less, of course.
Expansive: eCommerce PPC is all about repetition. The more customers come across your ads, the more likely they'll buy your product. To do this, you need to constantly modify and expand your campaigns. Also, remember to create an environment that is conducive to the growth and adaptation of your keyword.
Practical strategies for a flop-proof PPC campaign
eCommerce PPC management is by no means an easy task. Instead, it's a huge process with multiple steps and various requirements in between. Scroll down to read about some of our recommended methods to manage and create a successful PPC campaign.
Add more PPC keywords: Improve campaign visibility by inserting more keywords that are relevant to your business.
Add some negative keywords: Negative keywords help prevent the ads from showing for unrelative searches. Adding them will increase the relevance of your campaign and reduce unwanted costs.
Improve the landing pages: The content and call-to-action (CTA) on your landing page should be in sync with the keywords to raise the conversion rate. Needless to say, the idea of a PPC campaign lacking consistency seems almost alien to any marketer today.
Create ad groups: You can improve the click-through rate (CTR) by splitting your campaign into smaller ad groups for better relevance.
Other things to watch out for
We cannot come up with a proper category name for these notes, but here are more things to watch out for in your PPC campaigns:
Your campaigns need to be optimized, which can take time and effort. Note that this optimization process bears no relation to the fast PPC results. Instead, those high-speed results are just a contributing factor to launching a PPC campaign. Other than that, optimization is essential at every step of the campaign and will require a larger amount of time (and effort).
You need to carefully test your strategies until you find what works best for your business. The ability to view the campaign process and results will be a great help, as you can assess the plus and minus points of the running ads. Dedicating more time to the trial-and-error method should pay off in the long run.
Check up on your competitors. There're various tools to analyze what other businesses are doing with their PPC campaigns. You can then use these data to gain an upper edge by optimizing your keyword or modifying your ads. With careful planning and meticulous adjustments, you may stand a better chance of getting ahead of them.
Ecommerce PPC: Best Agencies (Update 2022)
So if you do not have an IT or online marketing background, launching an eCommerce PPC campaign from scratch feels like a massive task. In this case, we recommend you turn to the best eCommerce PPC agencies out there as they get things done in a jiffy with minimal risk.
Below is our recommendation list.
At the top of our list, we have PPC Geeks. This eCommerce PPC agency is in the top 3% of Google Premier Partners, and also among the Top 10 PPC Agencies in the world. The data from Similarweb shows the growth of nearly 1800 in the category rank of the website. High-quality services aside, the professional design of the PPC Geeks website is already a big plus point to make them your next PPC partner.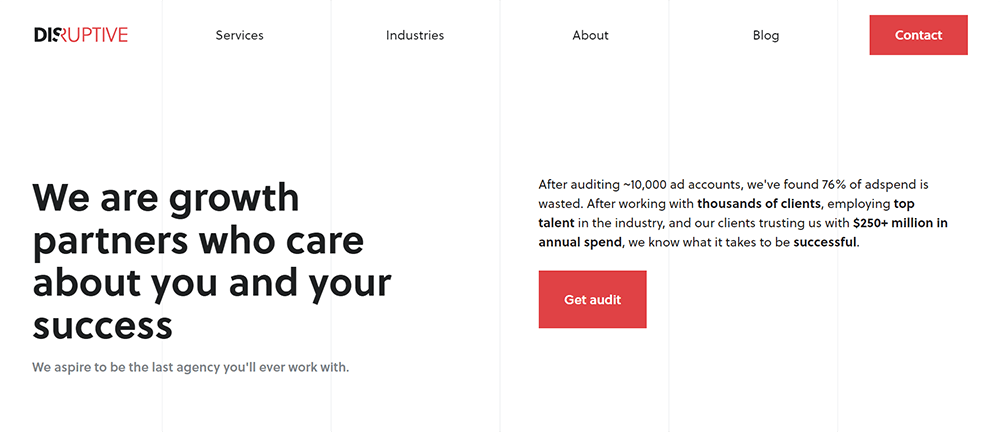 Here comes an eCommerce PPC agency that receives a lot of positive reviews. Disruptive Advertising is the 'Most Reviewed Marketing Agency Across Review Platforms'. The amazing thing is that they're worth all these praises. By making "a unique and authentic marketing strategy", Disruptive Advertising promises the best outcome for your PPC campaign.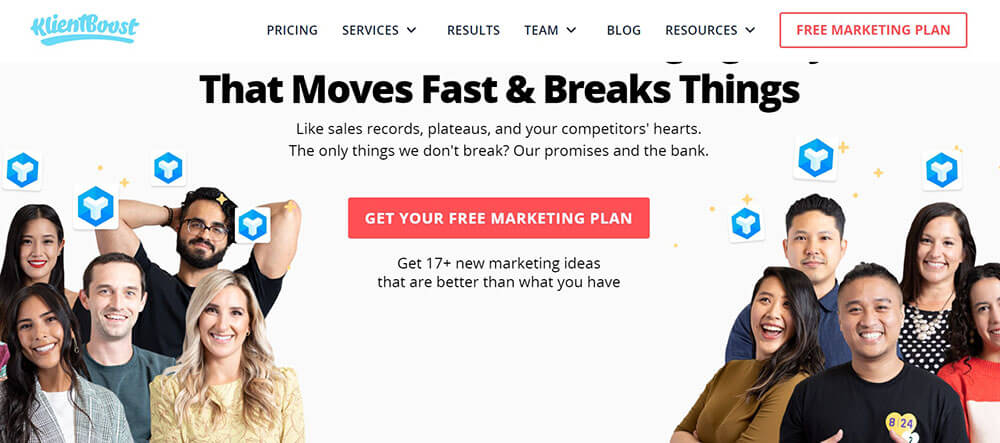 The next three names in our list provide top-notch services in marketing, not just the sector of PPC. KlientBoost is a prominent agency, as exemplified by over 252,500 website visits over the last month. Their rich resources, ranging from PPC improvement ideas to detailed PPC plans, will do wonders for your campaigns.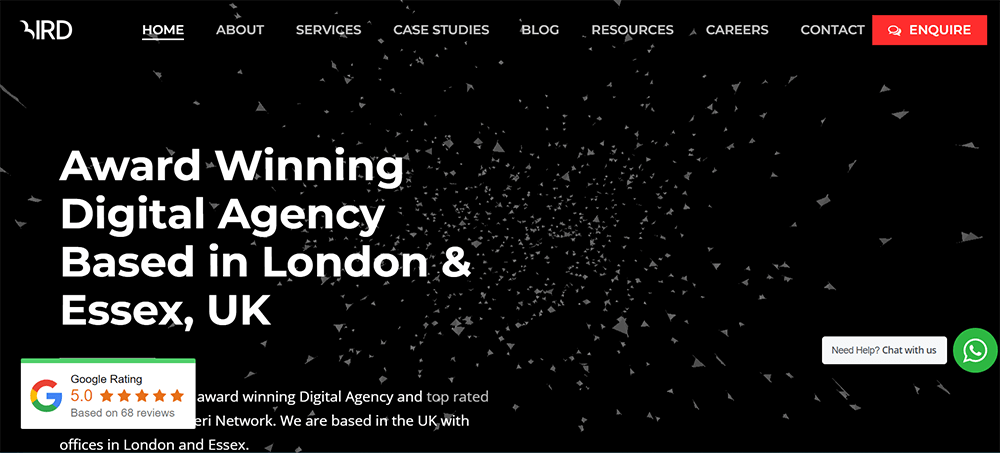 Bird Marketing is a multi-award-winning agency, with the main PPC agency based in Essex. Of course, their awards and achievements are noteworthy, but what makes their PPC service great lies in the results. "Instant Google ranks and results", "Fully Targeted", "Guaranteed Traffic" and "Budgeting Caps", all of these factors take your PPC campaigns to a whole new level.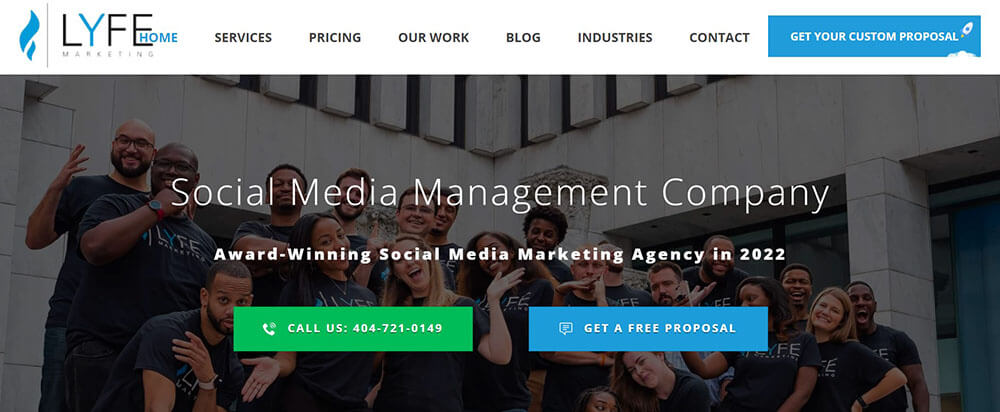 Lyfe Marketing is a great business partner. This agency has managed over 250 client PPC campaigns and becomes a certified Google Ad partner. Their PPC management services also come with different pricing plans, which should make them a great partner for companies on a tight budget.
Wrapping Up
The above recommendation list has also concluded our guide to PPC today. Throughout the guide, we have equipped you with the most basic knowledge of eCommerce PPC, eCommerce PPC management, their benefits, best practices, suggested strategies as well as some prominent PPC agencies. So the next time you have any PPC-related questions, you know where to turn to!