It can be difficult to find the right eCommerce website development company. After all, there are a lot of them out there. So how do you know which one to choose? In this article, we will list the top 20 best eCommerce website development companies in Melbourne. From start to finish, these companies will take care of all of your website development needs, from designing to coding to hosting and more. So whether you're a small business looking to expand your reach or an established business looking to update your website, these companies have got you covered. We will also include a brief overview of their services and what makes them stand out from the rest. If you're looking for a reliable and affordable eCommerce website development company, you should definitely check these guys out!
Top Melbourne Ecommerce Website Development Firms

Xfile Deliver has been delivering top-notch eCommerce solutions and digital products since 2005. They specialize in developing websites for Bigcommerce stores, but they are also experienced with Shopify. As a result, they understand both platforms quite well – so you can be sure that their services will meet your needs.
Furthermore, Xfile Deliver is an approved BigCommerce partner. This means that they have undergone rigorous certification processes designed to ensure that their development work conforms to official standards set by the platform's creators. In addition to this, they hold certificates from Shopify Academy detailing their extensive knowledge of Shopify's capabilities.

TatvaSoft delivers eCommerce services and digital products that are tailored specifically to your business needs. With over 10 years of experience working with Magento and Shopify, they know these platforms inside out. As a result, they can create a custom solution that fits your unique needs perfectly.
Their team of highly skilled developers is dedicated to delivering top-quality eCommerce solutions quickly and efficiently.
If you're looking for an experienced eCommerce provider who knows how to design effective online stores, TatvaSoft is the company for you!

WebAlive is one of the most long-standing eCommerce website development companies in Melbourne. They have over 15 years of experience creating top-quality online stores for customers all over the world. Their team has expertise in developing solutions for all popular eCommerce platforms, such as WooCommerce, Magento, BigCommerce, and Shopify.
If you need a more customized solution than what these platforms offer, WebAlive can create a custom platform specifically tailored to your needs. This way you'll enjoy easy access to all your store's admin and management capabilities from one location – making business operations that much easier.

Chromatix was founded over 13 years ago and has since become one of Melbourne's most successful eCommerce web design & development agencies. They specialize in creating custom websites that are both visually appealing and functional. Their team of experienced web designers understands the importance of producing a website that is not just pretty on the outside – it must also fit your business purpose!
Their award-winning work speaks for itself, but their unique selling points are our commitment to customer service and attention to detail. You can be sure that Chromatix will provide you with an effective solution tailored specifically to your needs!

Magicdust is a well-known eCommerce development firm that has been developing WooCommerce websites for businesses for more than 10 years. They have developed more than 1,000 websites, which makes them an excellent choice for anyone looking to create or improve their online presence.
Their team of experienced and talented developers will take care of all the tedious tasks involved in website design and development, so you can focus on what's important – running your business. Their approach is hands-on and pragmatic, ensuring that each website they build meets the specific requirements of its client base.

Overdose is a certified partner and expert on the world's leading eCommerce platforms, including Magento (Adobe Commerce), Shopify Plus, Shopware, and BigCommerce. Overdose has implemented best-in-class eCommerce solutions and infrastructure for over 200 local and global brands, working in tight collaboration with dozens of their technology partners to collectively deliver optimal value for clients.
In order to support their clients as effectively as possible, they have built a team that consists of some of the most experienced individuals in the industry when it comes to both digital marketing & web development. They are able to provide tailored services that fit each brand's specific needs while also integrating well with other marketing platforms.

Elegant Media is a web design company that has been in business for more than 12 years based in Australia. They have extensive experience designing and developing websites, and they know how to deliver high-quality projects on a budget.
Their in-house expert web designers are confident and ready to showcase your product or service to the world. They're confident in delivering projects on time and ensuring satisfaction with the final outcome. After releasing a project (on a Fixed Price Quote), they will fix any issues that may arise for free for up to 60 days.

Skynet Technologies provides comprehensive eCommerce solutions to help your business reach its goals. They have over 20 years of experience in the industry, and their team has a wealth of knowledge to offer.
Their services include eCommerce website design & development, strategy & consultation, API integration, maintenance, migration, SEO, content marketing, and marketing strategies. they can work with different eCommerce platforms such as Drupal, Magento, WooCommerce, osCommerce, Laravel, BigCommerce, Shopify, Squarespace, etc.

Pixelstorm has a wealth of experience in WooCommerce, Shopify, and Magento eCommerce web development. They started PixelStorm back in 2004 with the goal of helping clients across diverse industries execute the right growth plans for their businesses. It began with custom web design and WordPress development services. Then, it evolved into something more as they adopted long-term client relationships with Website Support and Managed Services, then digital marketing strategies like SEO, PPC, and CRO.
They understand that every business is unique – which is why they focus on delivering customized solutions that fit your specific needs. As a result, you can be sure that your website will meet or exceed your expectations – while also receiving ongoing support to help keep things running smoothly!

Click Creative offers eCommerce web development, SEO, and managed web services that will help your business grow at the right time, and on the right platform. Their experts are skilled in Magento 2 and WooCommerce development as well as other popular platforms like Shopify.
With their help, you'll be able to build a website that meets all of your needs – from product catalogs and shopping carts to responsive designs and effective marketing campaigns.

Soul+Wolf is a full-service digital agency that has been helping businesses grow and scale their digital assets for over ten years. They understand the importance of providing beautiful, performant, and easy-to-use content solutions, which is why they have a wealth of experience to draw upon.
Their creative & strategic services are well worth considering if you want to further your reach online and help build your business into something truly special.

If you're looking for award-winning digital design and marketing professionals to help your business scale up and transform, look no further than the Digital Embassy. They provide custom website development solutions that are tailored specifically for your needs today – and designed with your future needs in mind. Whether you need a new eCommerce store or mobile app, their team of experts can help create a successful outcome that meets all of your expectations.

WeDoWebApps is an eCommerce website development services provider with over 500 successful projects and more than 100 satisfied clients.
The secret behind WeDoWebApps' success lies in creating high-quality, end-to-end web solutions that meet the specific needs of each client. Whether it's developing an original website from scratch, revamping an existing site, or enhancing a mobile app, their experienced team takes care to understand your business and fill any gaps in your online presence.

Magenable offers exclusive, customized solutions for small and medium-sized businesses (SMBs) and startups. Their team of experienced eCommerce experts has years of experience working with both Magento and Bigcommerce platforms, which allows them to provide an accurate understanding of your business requirements. Plus, their specialized expertise makes them the perfect choice for any project you have in mind.
Their focus on customer satisfaction ensures that your goals are always met – no matter what they may be. With Magenable as your go-to partner, you're guaranteed a hassle-free experience from start to finish.

The Hope Factory is one of the top-notch Shopify development companies. They have over 13 years of experience in the industry, and their team of expert developers has perfected an end-to-end process that is streamlined, proven, and personalized to your specific needs. Their focus on customer satisfaction means that you can be sure that you're getting the best possible service.
They are also one of the official Shopify Plus partners. If you're looking for quality Shopify development services then look no further than The Hope Factory.

Lamb Agency is a leading eCommerce agency that has experience working with some big brands in Australia and APAC. They understand what it takes to build a successful eCommerce business, and they are able to deliver generational improvements to your operations.
Their team of specialized experts can do so much more than just develop platforms – they can help you grow your business in all directions and improve customer experience along the way.

Insider Media is a Melbourne-based eCommerce development agency that can help you achieve your goal. With years of experience in all aspects of web design and development, their team understands how to create a website that looks great and functions perfectly on Shopify.
Not only do they have the skills necessary for creating an effective online presence, but they also know how to optimize it for SEO and social media visibility. In addition, their experienced eCommerce professionals will create a custom shopping experience that meets your specific needs.

Intesols has years of experience developing and managing online stores for businesses in Australia. They understand that a successful online store requires a well-developed business identity, excellent buying experiences, and strong technical support. Intesols offers a comprehensive solution that can help your business to achieve these objectives.
Their varied solutions include creative design, management assistance, technology support, and more. By working with Intesols, you can be sure that their expertise will be tested and proven – delivering real results for your business!

With a team of over 250 digital experts worldwide, Newpath is able to deliver impressive solutions for your eCommerce needs. From creating complex custom functionality to designing impressively responsive storefronts – their experience and expertise are second to none. Whatever your business needs, they have the knowledge and resources necessary to help you succeed.

Since 2009, Fox & Lee has been helping businesses of all sizes create online stores that drive real results. They understand the importance of providing their clients with an engaging and user-friendly platform, which is why they approach every project with zeal and a focus on achieving customer satisfaction.
Their team combines years of experience in web design, eCommerce strategy, and marketing to provide a solution tailored to your needs. From developing custom content to setting up high-traffic affiliate programs, Fox & Lee will work tirelessly to ensure that your website delivers the results you desire.
Hiring Ecommerce Website Development Companies In Melbourne vs. Outsourcing Overseas
When it comes to eCommerce development, there are a number of good eCommerce website development companies in Melbourne. However, most firms will charge high fees, which can quickly add up. If you're looking for a cost-effective solution that provides quality online stores, outsourcing your work to an offshore company may be the best option for you.
Hiring an eCommerce development company overseas can provide you with a number of benefits that you might not be able to get from local firms:
First, offshore companies are typically experienced in working with international brands and retailers. This means that they have a greater understanding of global eCommerce trends and developments, and therefore, can create more innovative and effective solutions for your business than local developers could.
Second, offshore companies often charge lower fees than local firms do. This is because they don't have to pay Australian or other local taxes (which can amount to up to 30% of a project's total cost). These costs are often passed on to the customer in the form of higher prices.
So why not consider outsourcing your eCommerce development project? With so many benefits outweighing the costs, there's no reason not to give it a try.
If you're looking for an offshore eCommerce development company that can provide top-quality services, then Tigren should be your first choice. Tigren has over 10 years of experience in working with a variety of e-businesses from around the world. They offer end-to-end eCommerce solutions, including Web/App/PWA development, SEO optimization, platform migration, third-party integration, and support.
Located in Vietnam, Tigren's service prices are much more affordable compared to Australian firms. So if you're considering developing or expanding your own eCommerce business overseas, then don't hesitate to contact Tigren!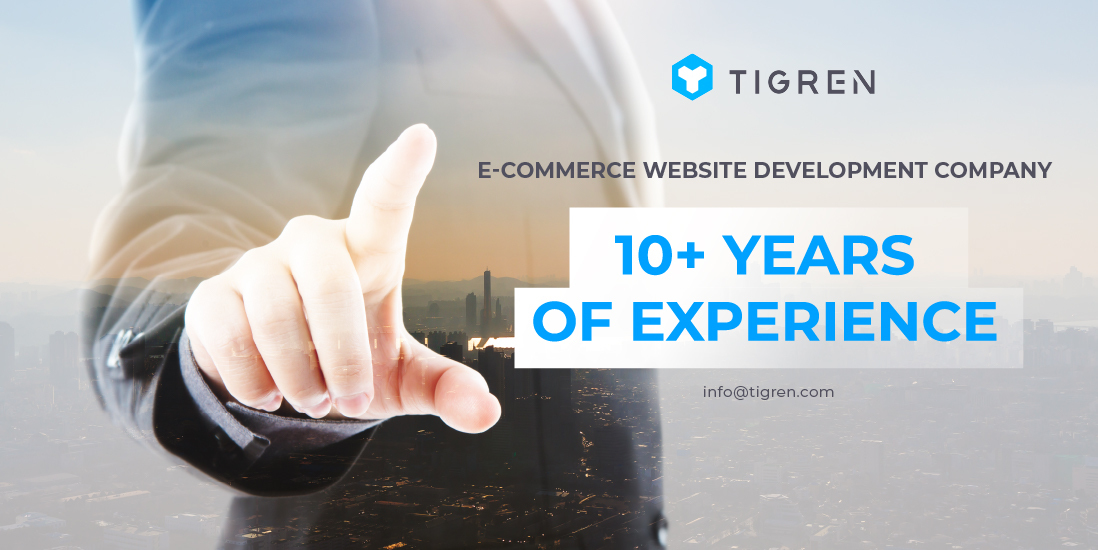 Wrapping Up
After reading through all the names of these 20 best eCommerce website development companies in Melbourne, we are sure that you have no trouble finding the right one. For faster results and to avoid any uncertainties, it is recommended to do thorough research on each company's track record. You should also read their past projects and reviews to see how experienced they are in the field of eCommerce development before hiring them.
Last but not least, if you need any assistance or advice regarding your online business development, don't hesitate to contact us!
Read More:
Payment Gateways Australia 5-Minute Guide
E-commerce Website Development Australia: Top Agencies
20 Live Examples Of Magento eCommerce Websites In Australia