The appearance of website templates has made the web designing and developing process simpler than ever. On the other hand, it is also undeniably the main culprit causing the uniqueness reduction of eCommerce websites. However, nowadays most eStores use themes. As a result, lots of merchants might find it challenging to build differentiated websites. With this in mind, Tigren will introduce you to inspirational eCommerce website examples that can showcase the brand's personality.
To help you get new, possible yet usable ideas, we won't choose the websites of big brands like Nike, Starbuck, etc. Instead, we will pick unique websites of smaller companies that have won prestigious awards.
Begin to curious now? Let's dig into this!
Top 20 Most Inspiring eCommerce Website Examples to Learn From

This is one of the most "tasty" Websites of the Year (2017) and the Awwwards winners we've ever seen. Visit the eStore, and the first thing you see is a hearty, charming, and colorful chocolate party background picture.
Then, scroll down, and a three-dimensional chocolate bar will appear, each time you scroll you will see another chocolate bar with another package appear.
It is so realistic that many people said they want to take it off the screen. You can interact with this chocolate bar by peeling it. After clicking on the chocolate bar, you can even break it.
On the other hand, on the website homepage, there are also continuous motion animations. Thanks to these movements along with smooth transitions, customers never get bored while on Simply Chocolate's website.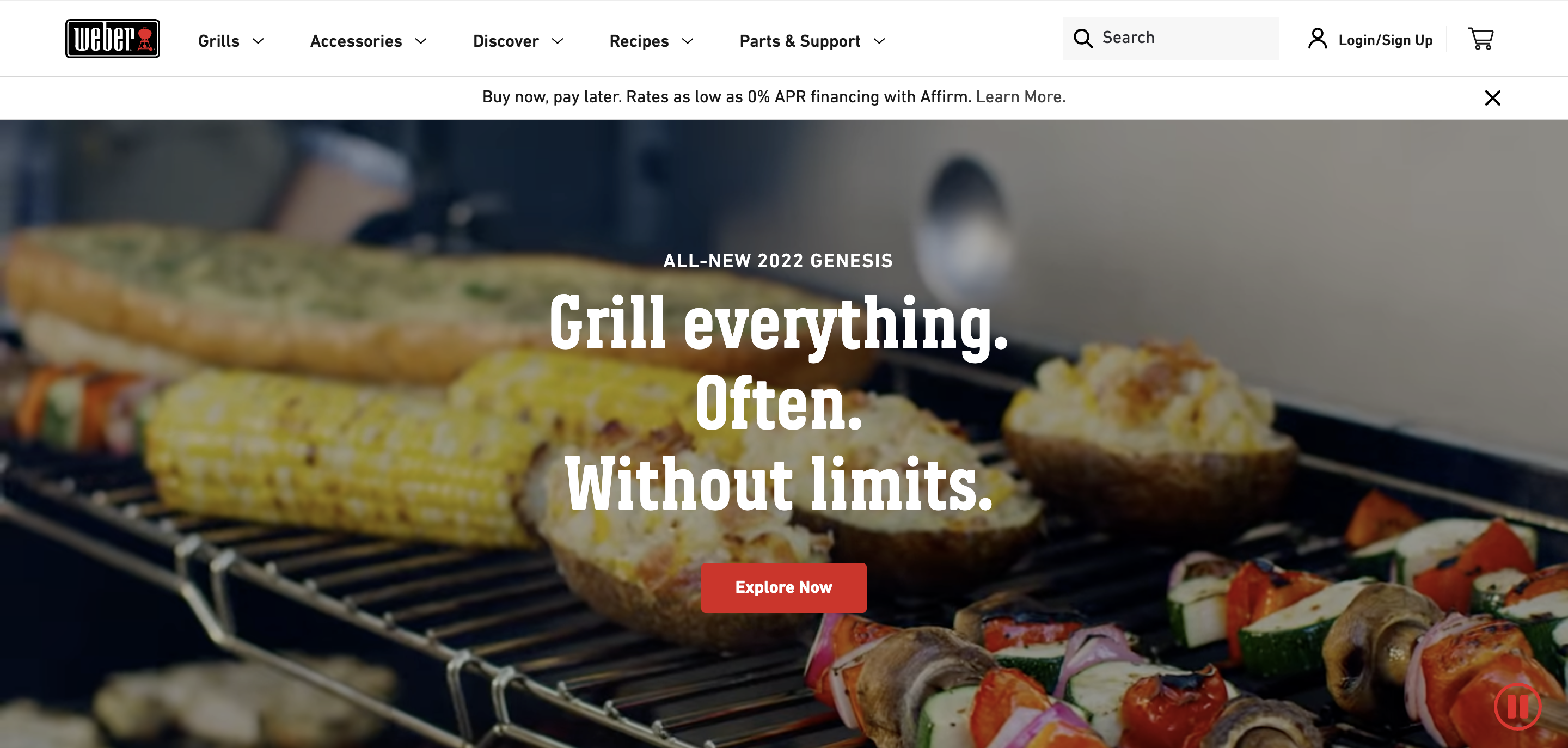 The first name on this eCommerce store examples list is a 2015 Awwwards winner. From the brand name, you can probably immediately recognize this as an online store that specializes in BBQ equipment.
Coming to Weber – BBQ Cultures place, customers can learn delicious and professional ways to cook BBQ. This site has a pretty engaging presentation and storytelling method. Not only that, they also cleverly integrate BBQ equipment products into their posts to easily introduce them to potential customers.
In addition, when you visit Weber's homepage, you will immediately see high-quality images of the product or a happy family barbecue. This plays a huge role in influencing customer demand.
On the other hand, the speed of the site is remarkably high, and the navigation that occurs on the site is also quite pronounced. Therefore, despite including a lot of images, this eStore still does not affect the customer experience.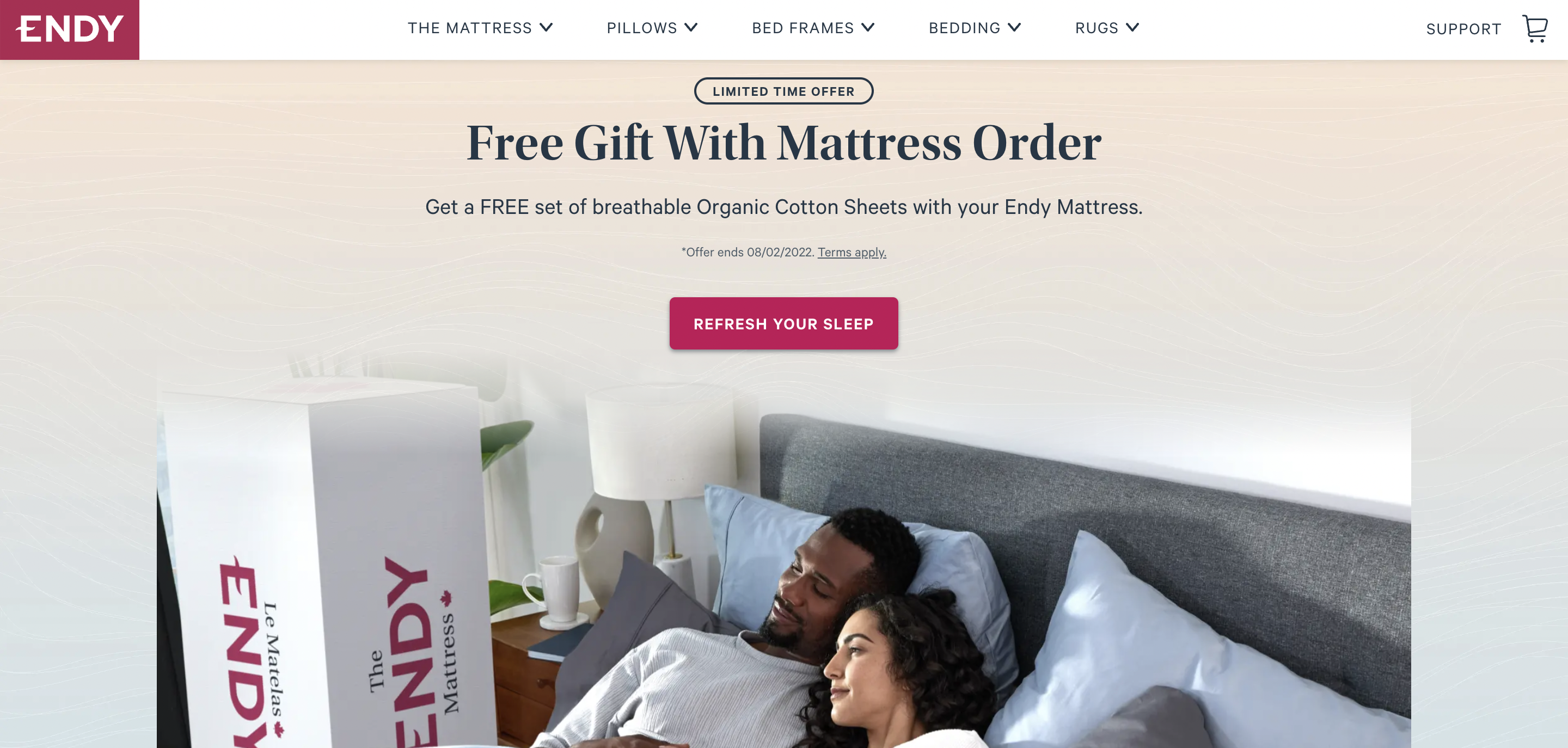 Mattress and bed sheet businesses are often known as safe players in the eCommerce web building market. Most similar businesses in this category decorate their sites with monotonous product images and modern black and white tones. However, Endy decided to go against this trend. They choose fonts with brighter and more vibrant colors, such as bright pink.
The strength of Endy's eStore is not only in the innovative website decoration, Endy also has a good way of introducing products. It includes product illustrations with still images, animations, and even videos. Thanks to this, users can clearly visualize the product even if they have never actually seen it in real life.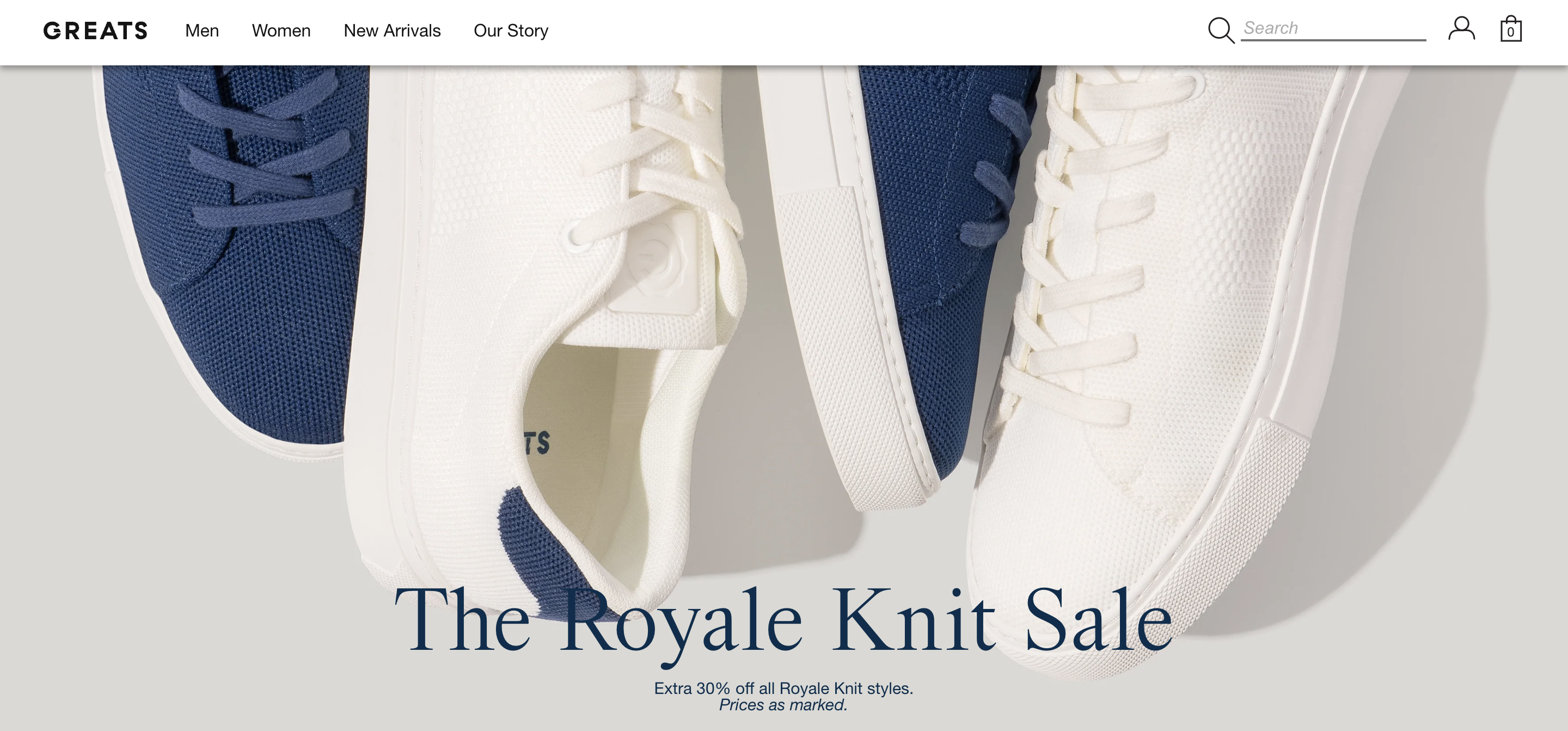 Greats is an online store of a Tokyo-based company. They have successfully transformed their site from a flat eStore to a unique dimensional affair thanks to some special product photo movements. When Great's customer hovers the mouse pointer over a product image, its different angles will appear for the user to see.
Stylish product images along with these amazing model views have helped Great's store become a bright spot for consumers. In addition, Great also equips its website with a black dynamic slider at the top of the website. It helps to reduce the boredom of the store, thereby users retaining ability will also be higher.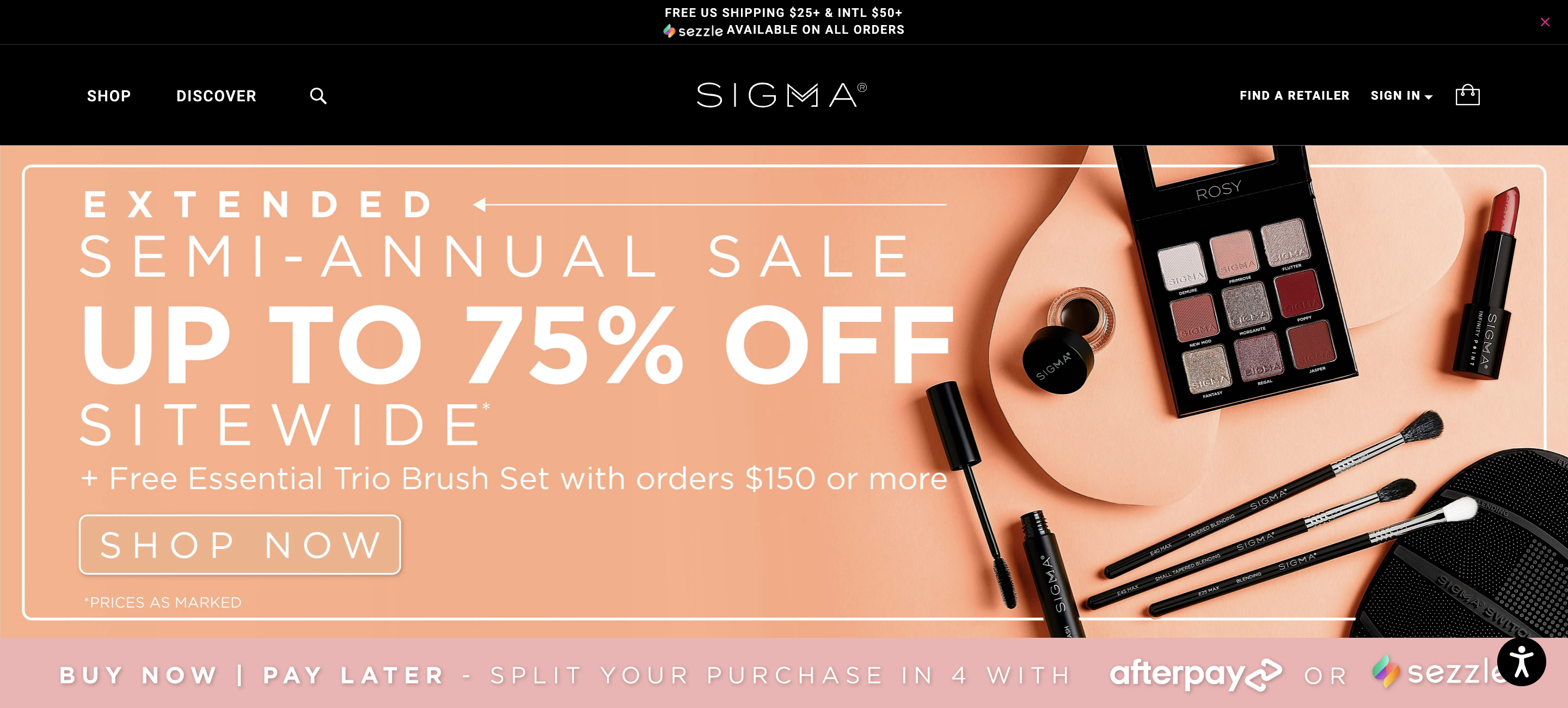 In 2018, Sigma Beauty's reports show that their online sales channel was not working effectively. Its performance is inefficient compared to rival websites. This caused Sigma's revenue to drop quite a bit.
Sigma's solution to this difficult problem is to create a website using Magento – a powerful platform. And the results showed their decision was right.
Their new site clearly shows the elegant yet personal beauty of the Sigma Beauty brand. Besides, their development teams were also successful to make a reduction of up to 3 seconds in total load time and a marked improvement in site performance.

ETQ is another website design award winner on this list, it won 2 prizes in 2015, which are Site of the Day (May 19, 2015) and Awwwards. It proved itself worthy of the judges' sweet reviews thanks to its minimalistic yet incredibly smooth and relaxing transitional style.
In addition, ETQ uses large images with a white background and strong black text to communicate with customers. Thanks to that, customers can clearly feel the polite and simple personality of the brand, which is also the unique selling point that its products bring. We believe that if we look at brand awareness after using the website alone, then ETQ is one of the most powerful brands.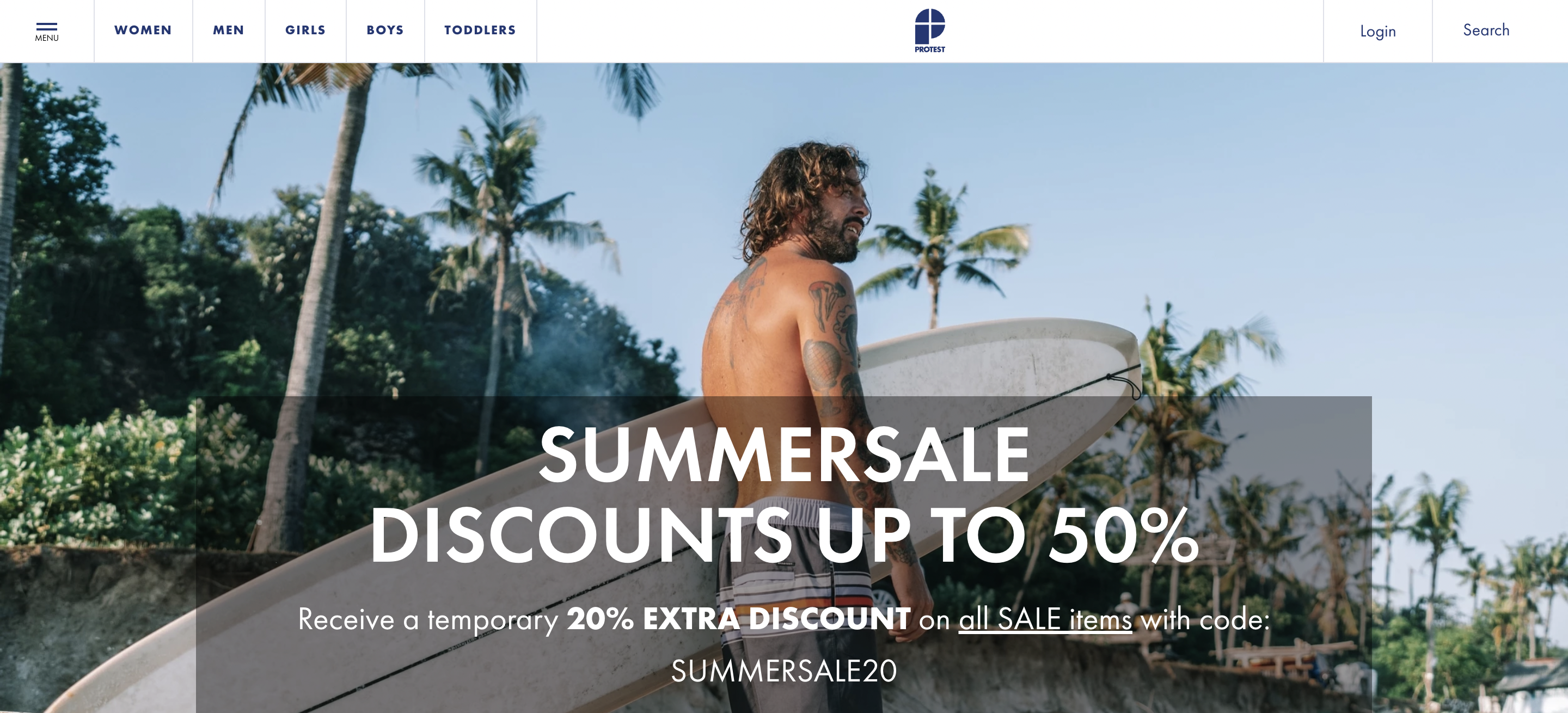 A "shoppable lookbook" is how Awwwards and Site of the Year (2016) rated Protest Sportswear and we completely agree with this opinion.
This brand's online store is designed to resemble a fashion magazine. You can clearly see this in the product categories section at the bottom of the Protest Sportswear website.
Instead of just plain text, Protest Sportswear integrates with polite white text. This makes it look exactly like the cover of a lookbook. In addition, the page transition effect is also gentle and smooth, making it similar to when we turn a page of a book.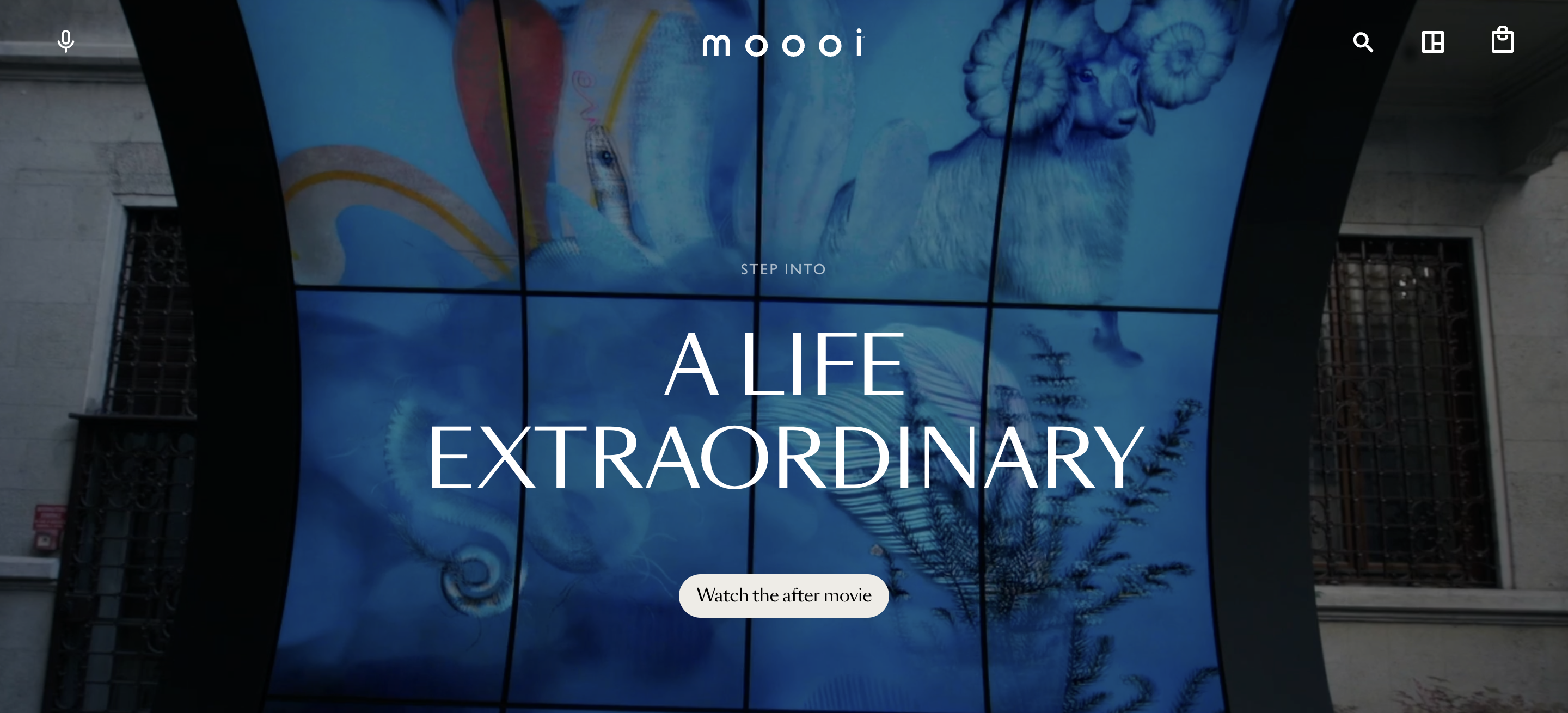 Moooi eStore is one of the best eCommerce website examples of unique and different eCommerce websites. In the traditional business model, this is also a very successful furniture brand that is well-known for its great ability to inspire customers. Moooi has done a great job in bringing this outstanding strength to the digital environment.
This brand has perfectly combined animation and video elements, thereby impressing customers during browsing their store. On the other hand, they also successfully combine product display and brand story presentation perfectly. This contributes to a strange and interesting experience for the majority of customers.
Finally, despite using mainly two tones of black and white, however, with just a little vibrant pigment, Moooi does not bring a sense of monotony or simplicity to the viewer at all. Instead, it conveys disruption and rebellion. From the above, it is quite easy to understand why this website was chosen as the winner of Best Website Design Nominee 2020.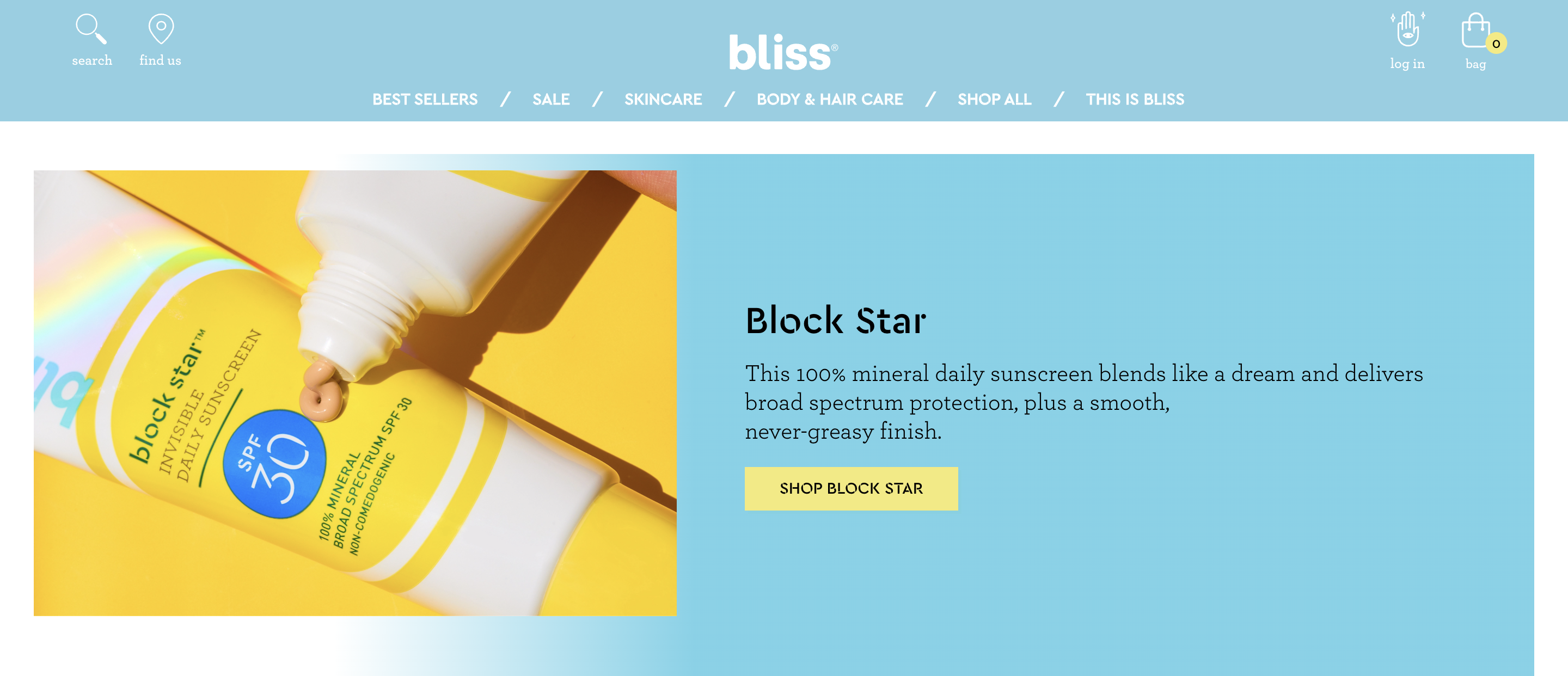 BlissWorld is a brand specializing in skin and hair care products for women. Unlike most similar businesses in the personal care and beauty market, BlissWorld does not build its brand as a dedicated caretaker. Instead, this company has turned itself into a playful and likable friend.
This personality appears very clearly in the way BlissWorld's website is designed. The main color tone is quite vibrant: blue and yellow. In addition, there are some gradient effects when the user places the mouse pointer on every button.
These elements combined with a colorful loading icon and creative moving icons helped this eStore win the hearts of customers instantly.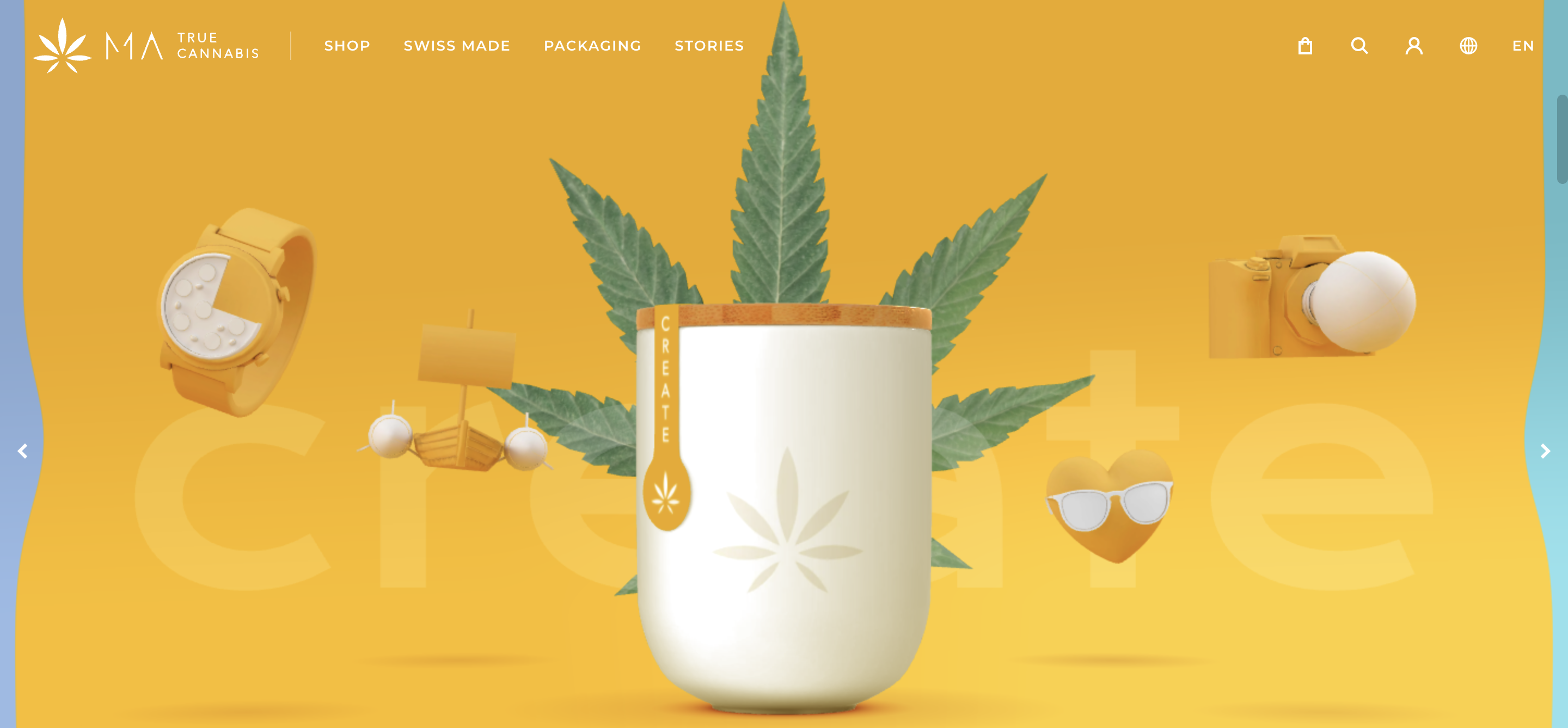 MA True Cannabis is considered by many as a revolution in the online retail industry since this business's website is extremely invested very billion and detailed. They creatively model their products into various 3D animations for users to interact with. In particular, all of those animations accurately reflect the characteristics of their products.
In particular, the website's main color is orange, which capable of bringing a dynamic, warm and youthful feeling to visitors. This tone combined with 3D images helps to make a huge impression on their target customer: young people.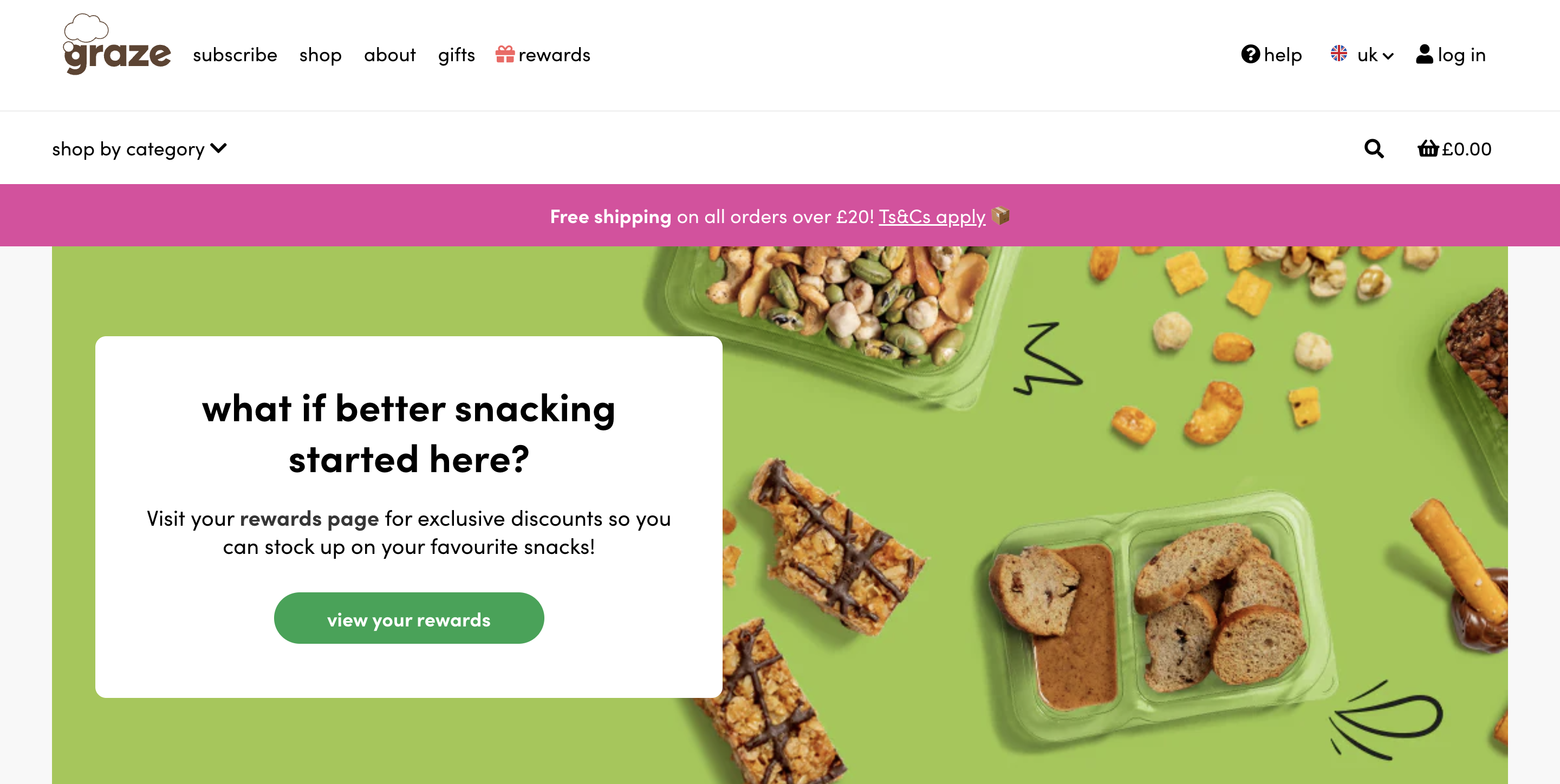 If you still do not know about Graze, it is a pity since this is a quite famous healthy snack brand in the UK. Some people even consider Graze a low calories sweet solution for fat people.
In addition, Graze is also known as one of the first Magento Commerce online stores. Perhaps it is thanks to this long-standing partnership that Graze's store operates so efficiently. It has an attractive homepage along with powerful, interactive, and smooth navigation.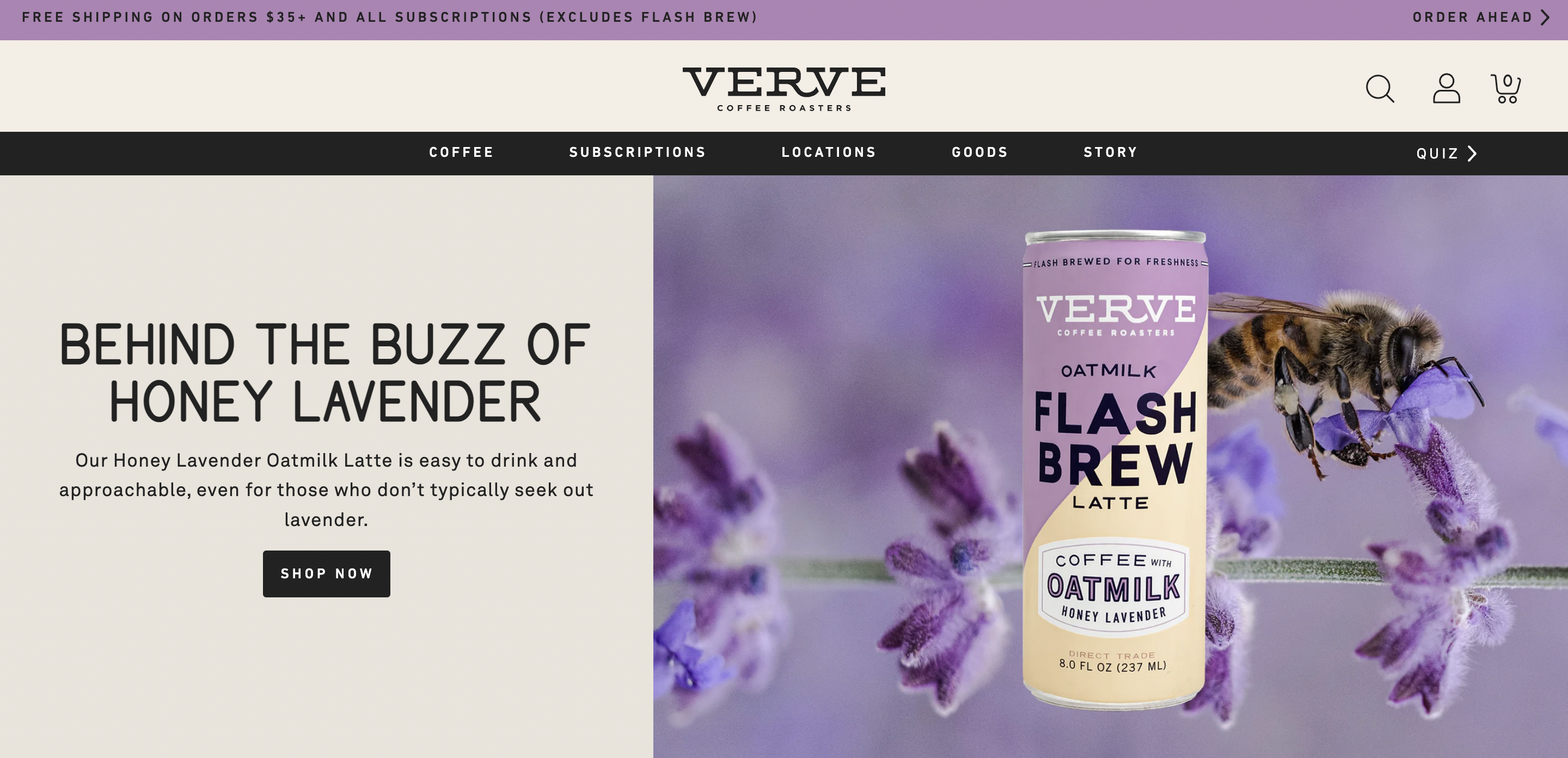 Verve Roasters is a beverage brand specializing in packaged and canned coffee. This online retailer chooses engaging language combined with vintage-style photos to keep customers on-site.
We must admit that this is a good way to spark interest in vintage products. For example, Verve Roasters has positioned their coffee as "classic and delicious" in customers' minds through figurative words like "the sweetness of yellow marmalade."
In addition, all of their products carry a pretty clear "freeship" note on the product image. This reduces hesitation and stimulates customer demand.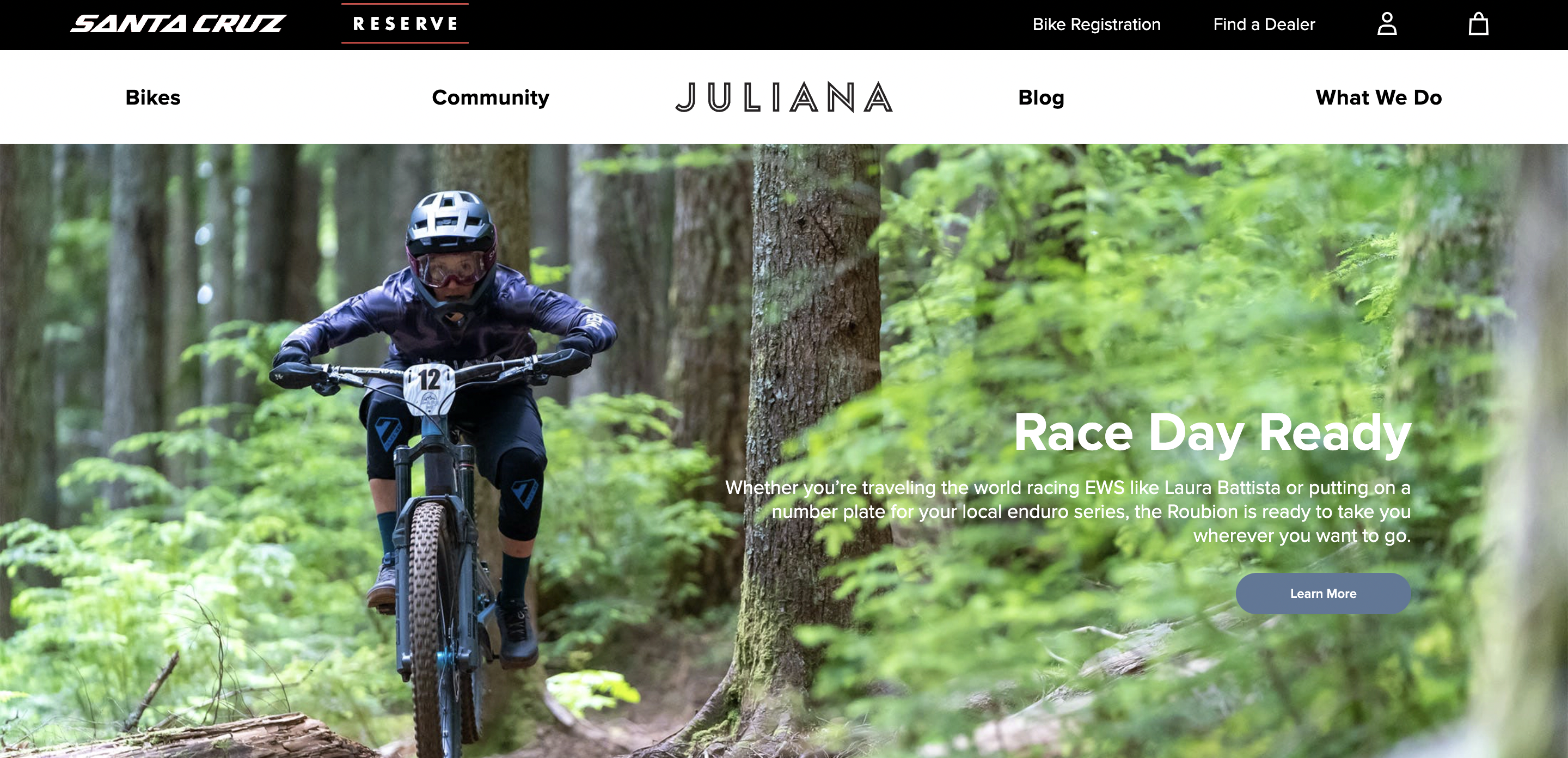 Juliana Bicycles is another one in today's eCommerce website examples list that chose to focus on quality images. It selects the best and sharpest photos of its customers' sporting moments while using its products. After that, it posts those photos along with inspirational stories.
For sports enthusiasts, this eStores would be a great place to find like-minded people. On the contrary, those who are not passionate about sports will still love this eStore, since it is like a storybook about great journeys. And who doesn't love reading good stories, right?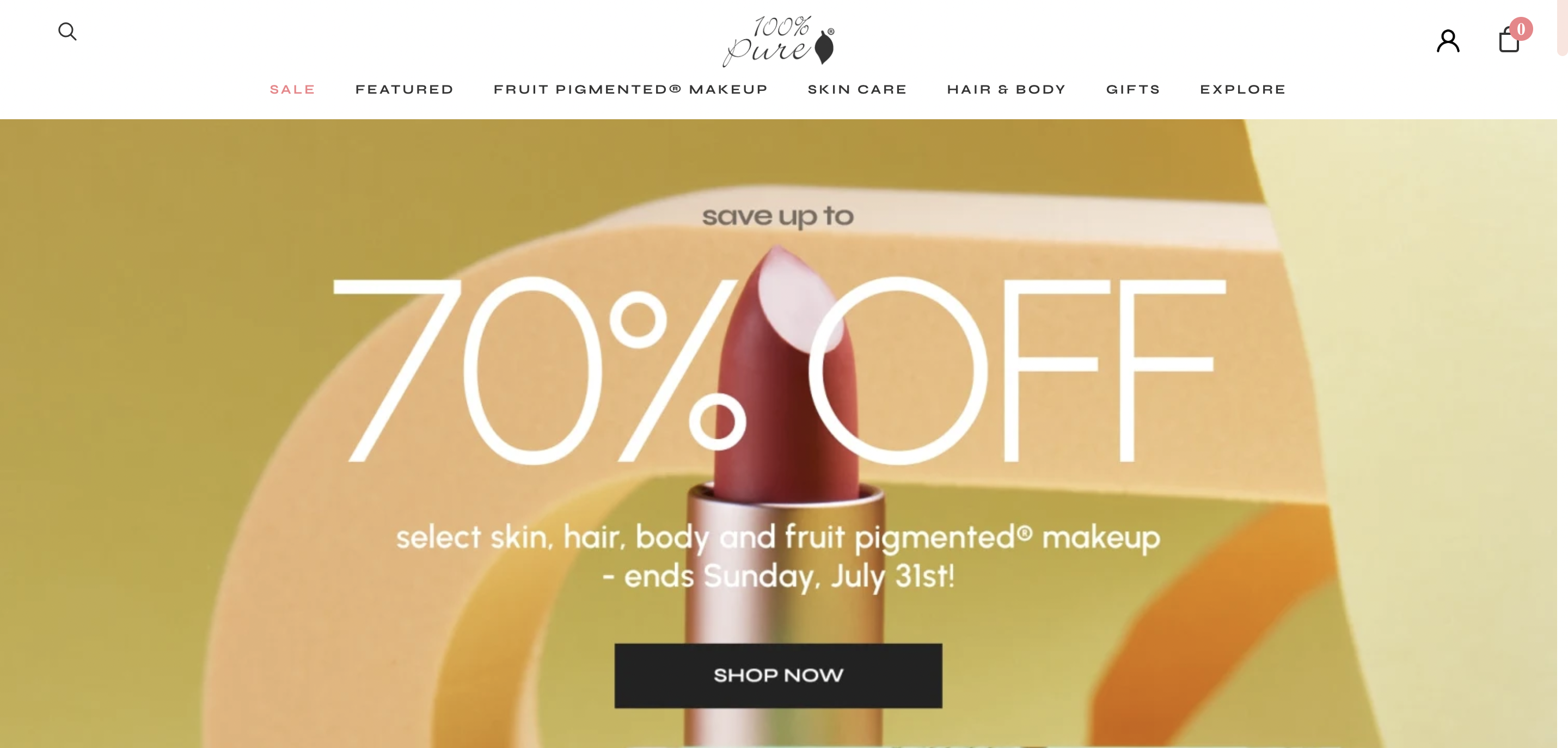 100% Pure's website is not too fancy, however, it perfectly in describing the brand characteristics. Besides, this brand is one of the most perfect eCommerce sites examples of the fact that you don't have to have a super creative website to run a successful business. Instead, its eCommerce site has proven that a store with good UX/UI and a perfect transition effect is enough to convince customers to stay in your store.

Hyer's website is sure to make a big impression on most first-time visitors since there is a 3D airplane animation on its homepage that slowly moving across the screen.
In addition, the Hyer store has everything you will need for a functional homepage.
For example, beautiful and clear images to depict interesting in-flight stories or polite and sophisticated brand images. On the other hand, passengers who want to book tickets online can choose their departure date, return date, departure point, destination, discount code, etc., and Hyer will provide the necessary price for them.
In addition, thanks to the clean and simple design style, Hyer is able to provide customers with easy-to-understand navigation bars and clear CTAs. It can be affirmed that it is a good store interface, with a neat, unobtrusive design style that still successfully invites visitors to learn more about the product.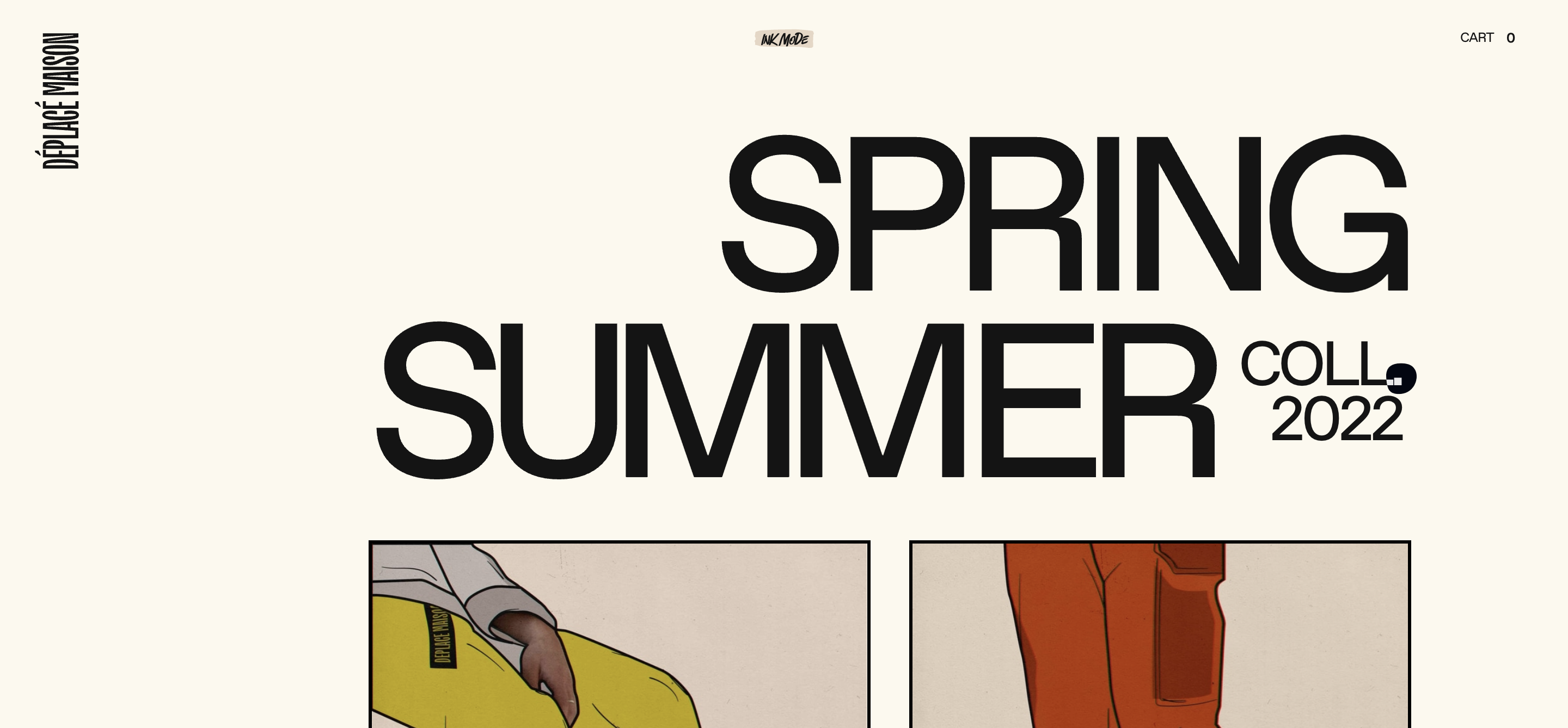 Désplacé Maison is a shoe retail brand. Its target customers are liberal, fashionable, and stylish young people. To reach this group of customers, it must show that its brand is different. Therefore, it has designed the eStore completely dissimilar from the usual eCommerce style.
Instead of displaying products in a regular horizontal category format, they show them in a vertical carousel format. Two rows of products will move in from two opposite directions, along with product information and product images.
In addition, this brand also chooses a strange mouse pointer and a rather unwieldy color scheme (light pink and black). However, these confusing choices work very well in attracting their target customers.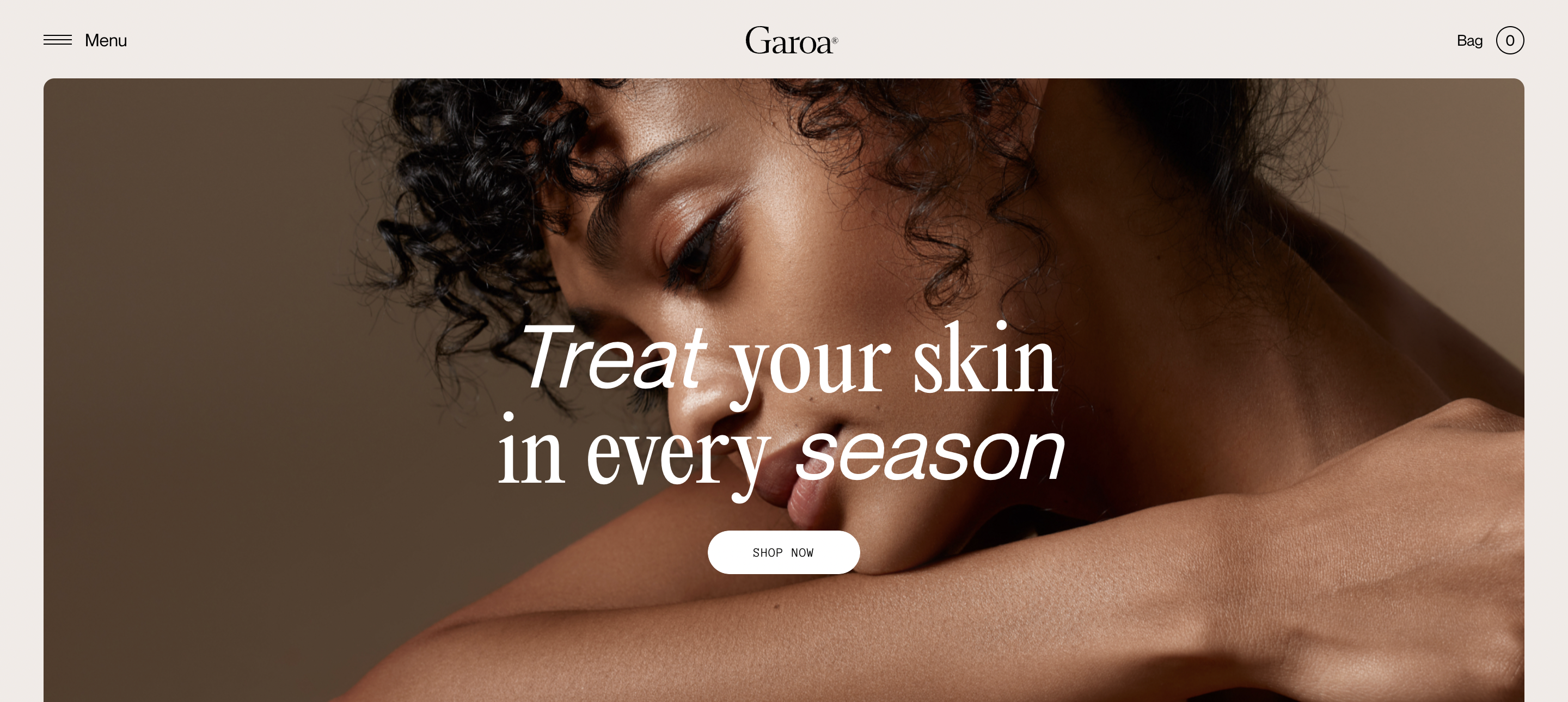 Garoa Skincare is a prime example of a website capable of transforming both luxury beauty and user-friendly beauty into a small boutique.
Thanks to high-quality images, sophisticated design, luxurious fonts and perfect spatial balance, this brand's website makes customers feel completely confident.
On the other hand, Garoa Skincare is also equipped with product videos that will be automatically shown when the user stops at the product animation. Not only that, but customers also have the opportunity to see smooth animations like a movie. All of these things make Garoa Skincare a great website. So it's not hard to see why they won the Website of the Day award in 2020.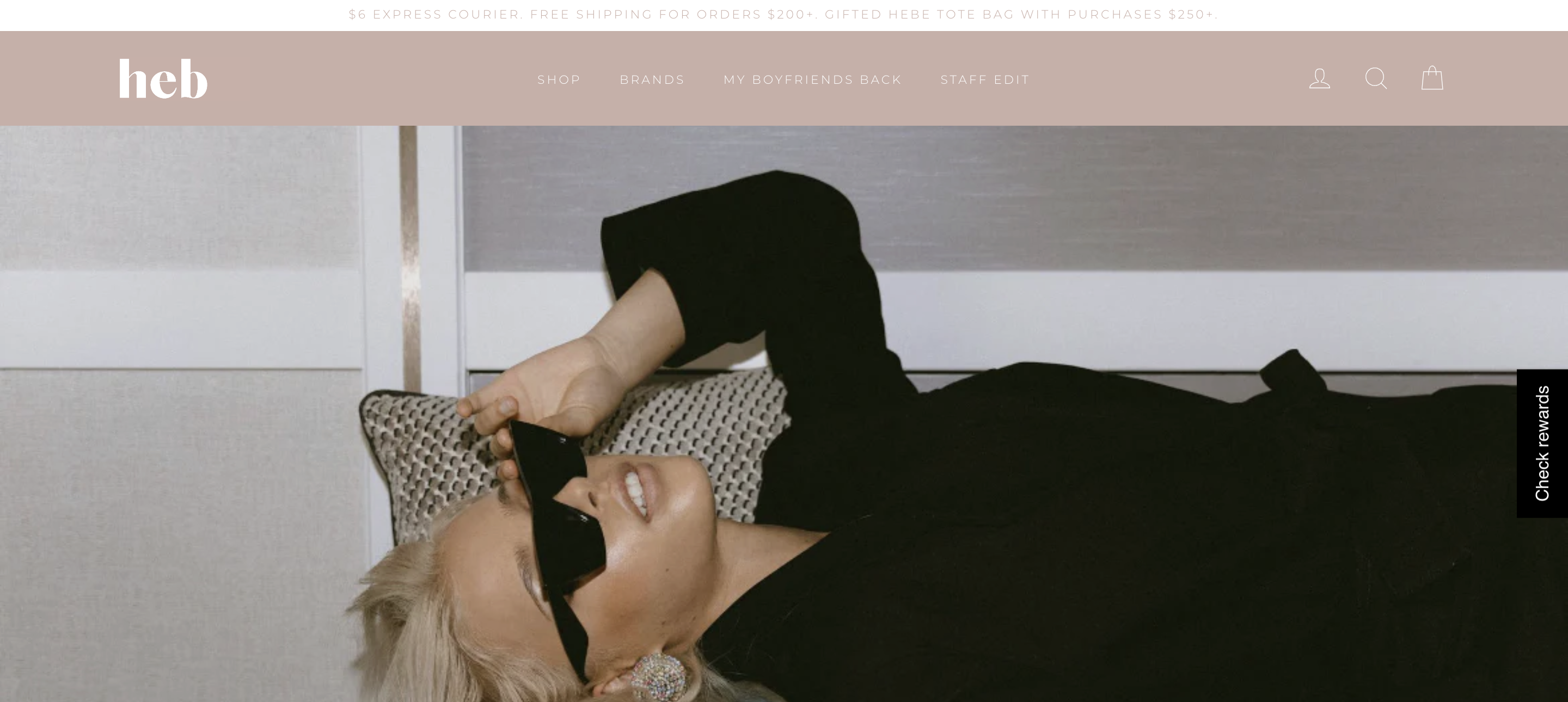 Hebe's website follows a sophisticated, gentle, and relaxing style, which is very suitable for their target audience – female customers. This subtlety can be clearly seen through the transition effects of the website. Most elements on the page appear slowly, relaxing, and gradually.
Besides, the images on this eStore are also carefully invested, along with the thick but long font, it has successfully made most users have an unforgettable impression of Hebe right after the first visit.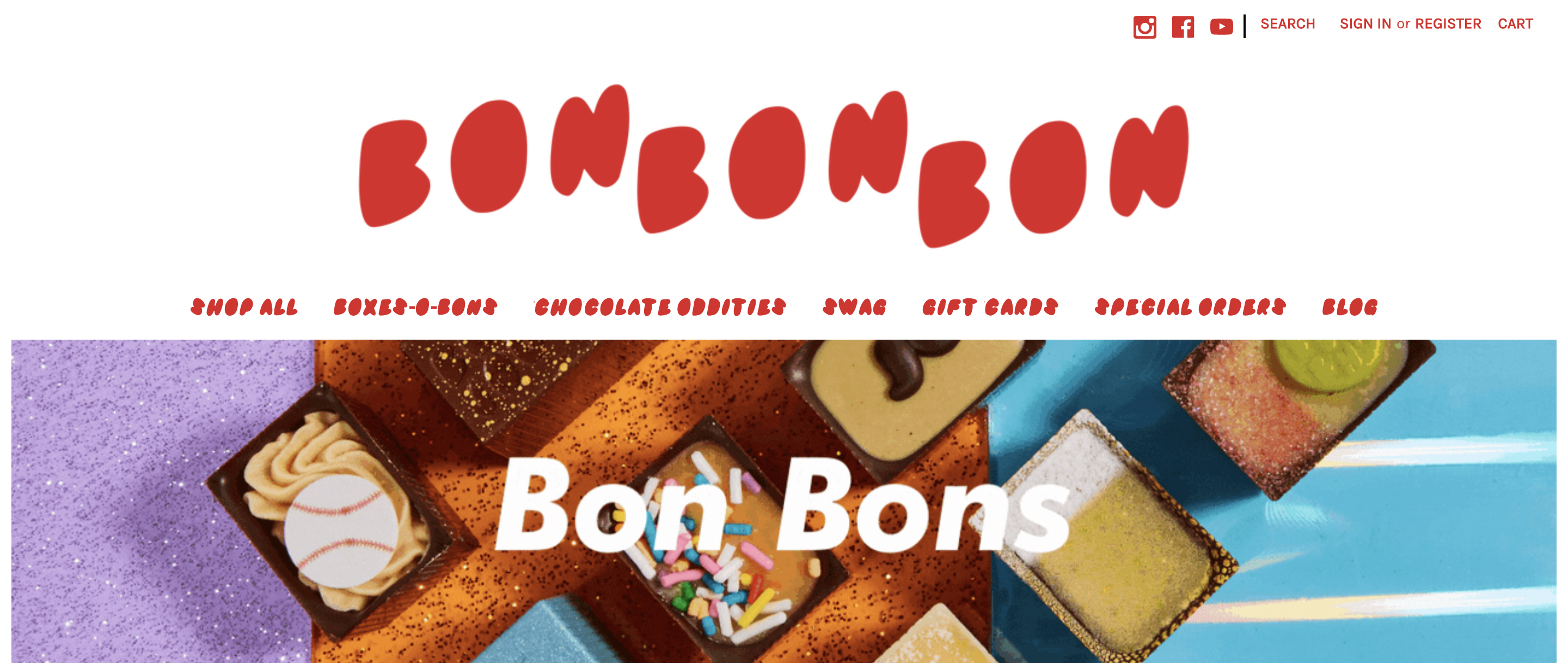 Bon Bon Bon is another sweets company on today's list, and it is also one of the most outstanding eCommerce website examples, in our opinion. Although its eCommerce website does not have a giant 3d chocolate bar, it is still very impressive.
Every detail on the page reflects joy, from colors, and fonts to patterns. On the other hand, this brand has a way of decorating the store with product images everywhere. This makes it look exactly like a chocolate house in a fairy tale.
Therefore, it is not surprising that this website can retain customers for up to 4 minutes.

Now let's take a look at another award champion on this "eCommerce website examples" list: Revols – a CSS Design Awards winner. We believe you will probably learn a few ways to get customers to trust you and increase the conversion rate from this brand.
Revols has a very bold way of showcasing its products on its website. Instead of hiding the actual product images, they magnify their small headphones in a very clear and realistic way by taking macro photos and even recording videos.
As a result, customers can clearly see the products of this company, thereby entrusting and making purchasing decisions faster. In addition, their website design also gives a modern and youthful appearance. You should consider doing your eStore like them if you have similar target customers.
Bottom Line
The use of eCommerce websites is mainly to sell goods, so sometimes merchants don't focus on the creative and unique design of its interface. However, in our opinion, this work is also very important since your site's appearance is how customers will remember you.
With all 20 eCommerce website examples above, we hope you get a little extra motivation to brainstorm and create quality websites in every way. Then, if you look for a reputable eCommerce web development company, we – Tigren – are willing to help!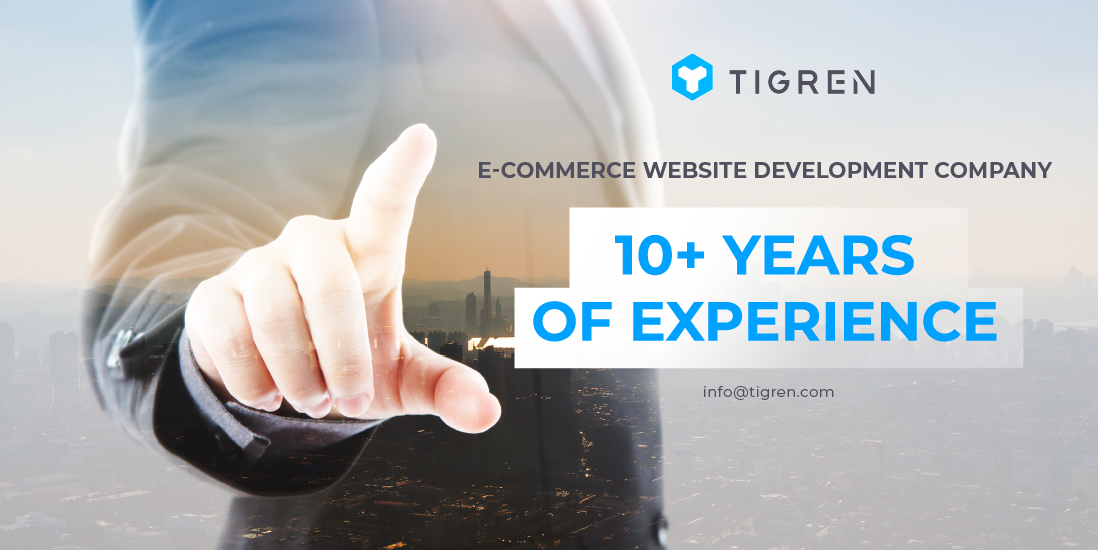 Read More:
Get Inspired By 2022's Top-ranking US E-commerce Sites
10 Cheapest Ways To Build An Ecommerce Website In 2022
Top 10 Benefits Of Ecommerce Website Development
The Detail Guide On How To Build An Ecommerce Website With Magento
The Definitive Guide To Create An Ecommerce Website On WordPress
The Step By Step Guide To Build An Ecommerce Website Like Flipkart