One of the most important decisions a business will make is what eCommerce platform to use. This decision will determine how well your store functions and how it looks to customers. In order to make an informed decision, you need to understand the different types of B2B eCommerce platforms and what features they offer. This guide provides a comprehensive guide on how to choose a B2B eCommerce platform and will help you select the best platform for your business.
What Is A B2B eCommerce Platform?
As the name suggests, a B2B eCommerce platform is designed specifically for businesses. It offers features and functionality that are tailored to the needs of businesses, such as the ability to manage multiple users, create custom pricing rules, and integrate with accounting and ERP systems. This type of platform is different from a B2C eCommerce platform in that it is geared toward businesses rather than consumers.
One of the main benefits of using a B2B eCommerce platform is that it can help businesses save time and money. By automating tasks and integrating with other systems, a B2B eCommerce platform can help businesses run their online store more efficiently. This can result in reduced costs and improved productivity.
Another benefit of using a B2B eCommerce platform is that it can help businesses grow their business. By providing an online storefront, a B2B eCommerce platform can help businesses reach new customers and grow their business. Additionally, by providing an easy-to-use interface, a B2B eCommerce platform can make it easier for businesses to sell products and services online.
There are manifold eCommerce platforms these days. Thus, it's important for you to get a grasp of the features of each one to choose a B2B eCommerce Platform that is suitable for your needs.
How To Choose A B2B eCommerce Platform?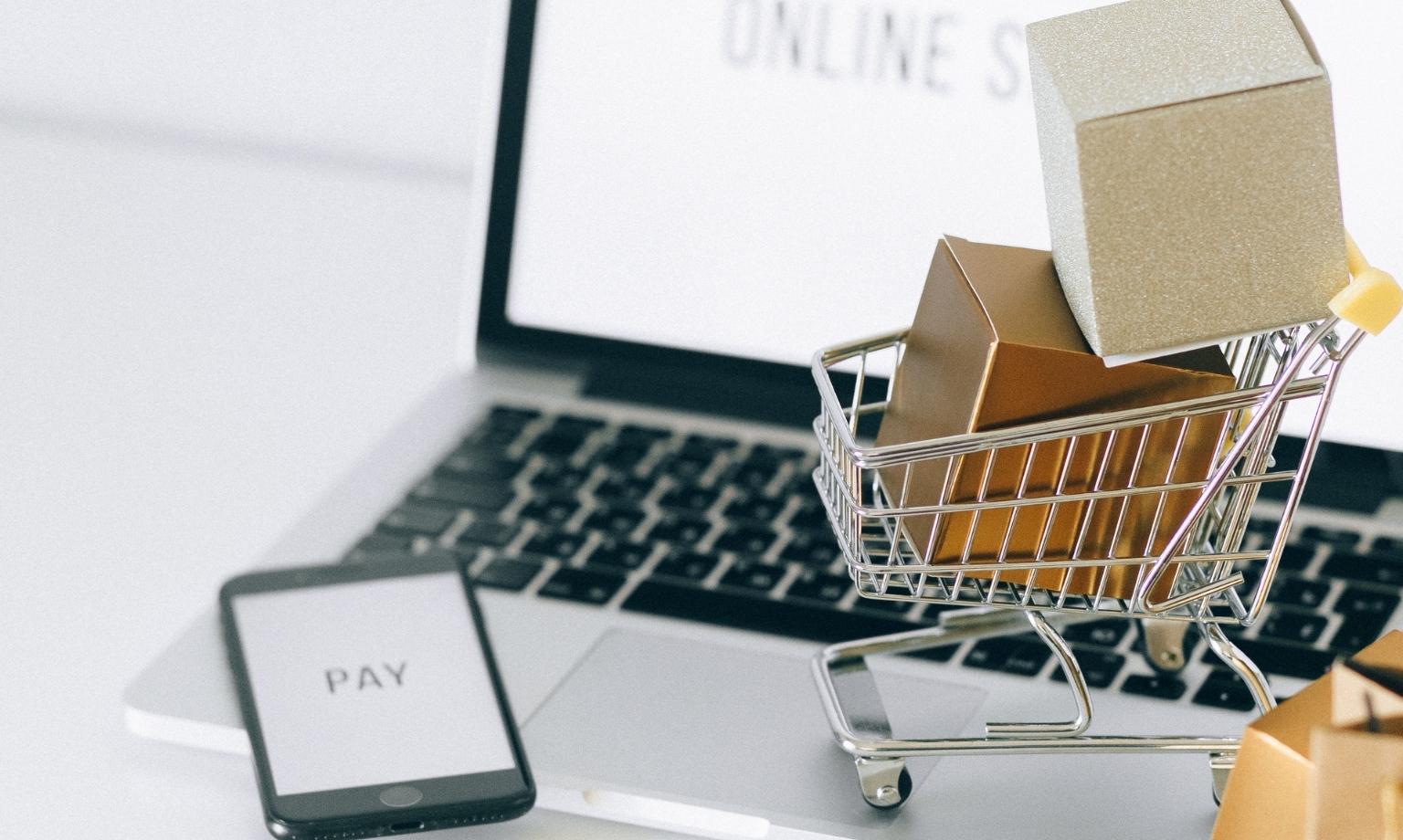 B2B eCommerce platforms provide many benefits for businesses that want to sell online. By allowing businesses to manage their inventory, customers, and orders in one place, B2B eCommerce platforms can save businesses time and money. In addition, B2B eCommerce platforms can provide businesses with the ability to reach a wider audience of potential customers.
To choose a B2B eCommerce platform, it is important to consider the following tips:
1. Decide On Your Budget
To answer the question: "how to choose a B2B eCommerce platform", it's important to consider your budget and how much you're willing to spend. Some platforms are free to use, while others have monthly fees or require you to purchase a certain amount of products each month. Make sure you know what you're getting into and what costs will be associated with using the platform.
If you're on a tight budget, there are a few free platforms to choose from, such as Shopify or Wix. However, these platforms are more limited in terms of features and customization options. If you're looking for a more customizable platform with more features, there are a few options that charge monthly fees, such as BigCommerce or Volusion. These platforms offer a wide range of features and customization options, but they can be expensive if you're not careful.
Ultimately, it's important to consider your budget when choosing an e-commerce platform. There are a variety of options available, so there's sure to be one that fits your needs and your budget.
2. Consider Your Business Needs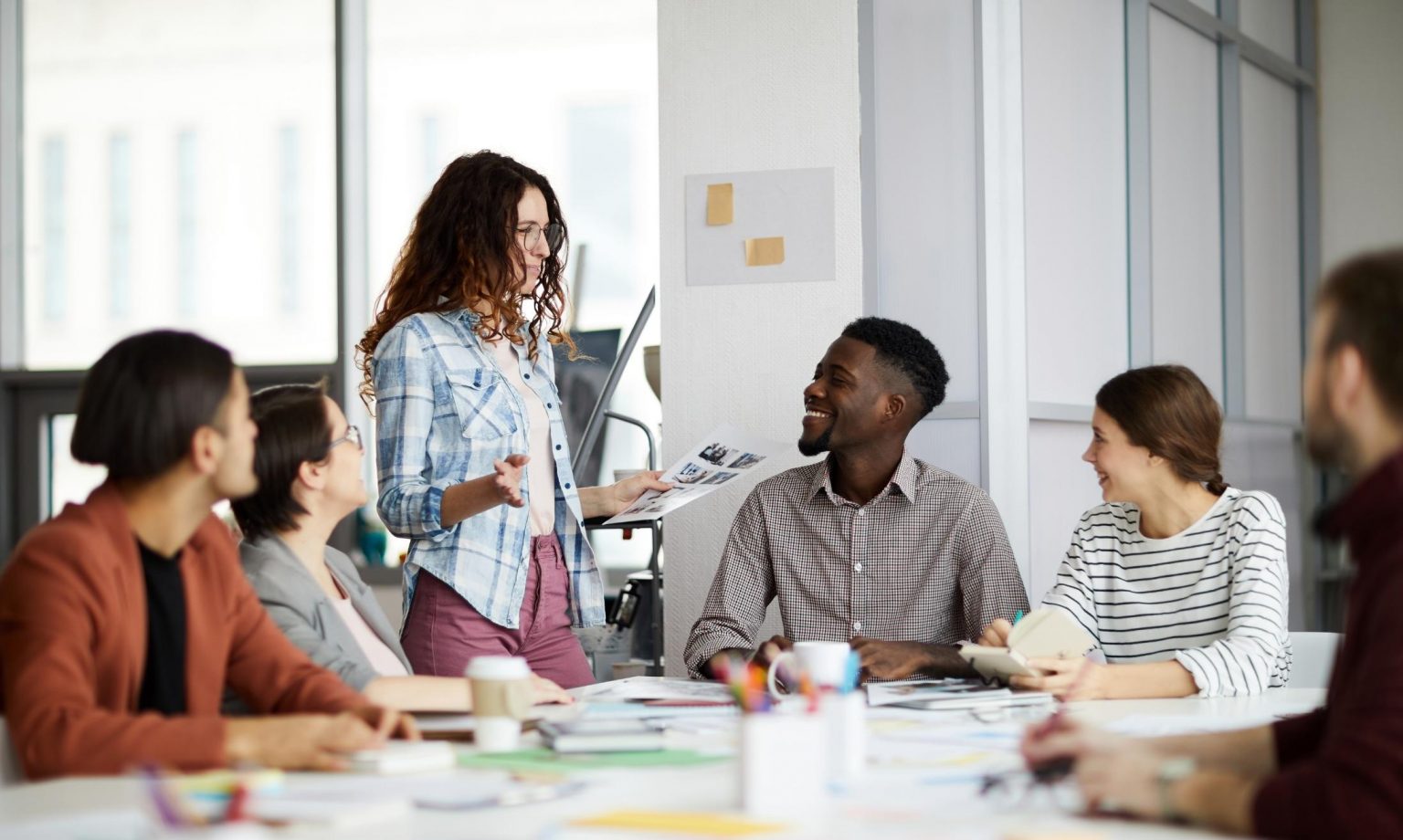 When choosing an B2B eCommerce platform for your business, you'll need to consider your needs and requirements. Some platforms are better suited for businesses that need to manage inventory and shipping, while others offer more customization options for creating a unique shopping experience for customers.
Before you begin your research, make a list of the features you need in a platform. This will help you narrow down your options and focus on platforms that offer the features you need. Once you've determined which features are essential, you can start researching platforms that offer them.
Take into account the size of your business and how much traffic you expect to receive. Some platforms are better suited for larger businesses, while others are more appropriate for smaller businesses. Also, consider the budget you have available for this project. Not all platforms are created equal in terms of cost, so be sure to compare prices before making a final decision.
3. Research Different Platforms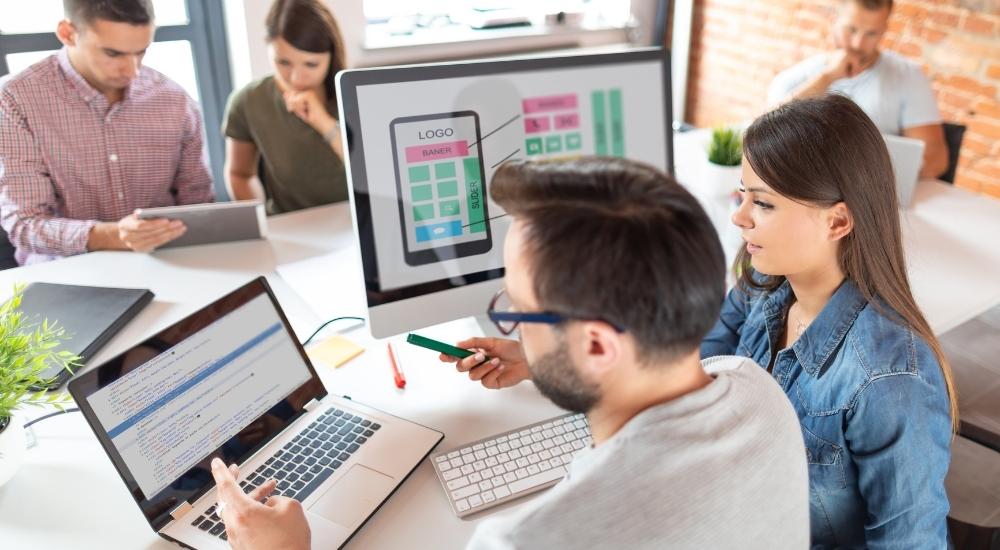 There are a lot of options available when it comes to choosing an eCommerce platform. And, while it can be tempting to choose the first one you see, it's important to do your research and select the best option for your business.
To start with, you should read reviews of different platforms and compare pricing. You also need to consider the features offered by each one, as well as how easy it is to use. Finally, make sure that the platform has a wide range of integration options so that you can easily connect with various third-party services.
4. Try Out Different Platforms
Once you've narrowed down your options, it's a good idea to try out different platforms to see which one feels best for you and your business.
Most platforms offer free trials or demo accounts so you can test out the features before making a commitment. This will help you make sure you're choosing the right platform for your business.
5. Ask For Recommendations
If you're still not sure which platform to choose, ask for recommendations from other businesses or consult with an eCommerce expert. They may have insights that you didn't consider and can help you make a decision about which platform is right for you.
What Are The Most Important Features Of An B2B eCommerce Platform?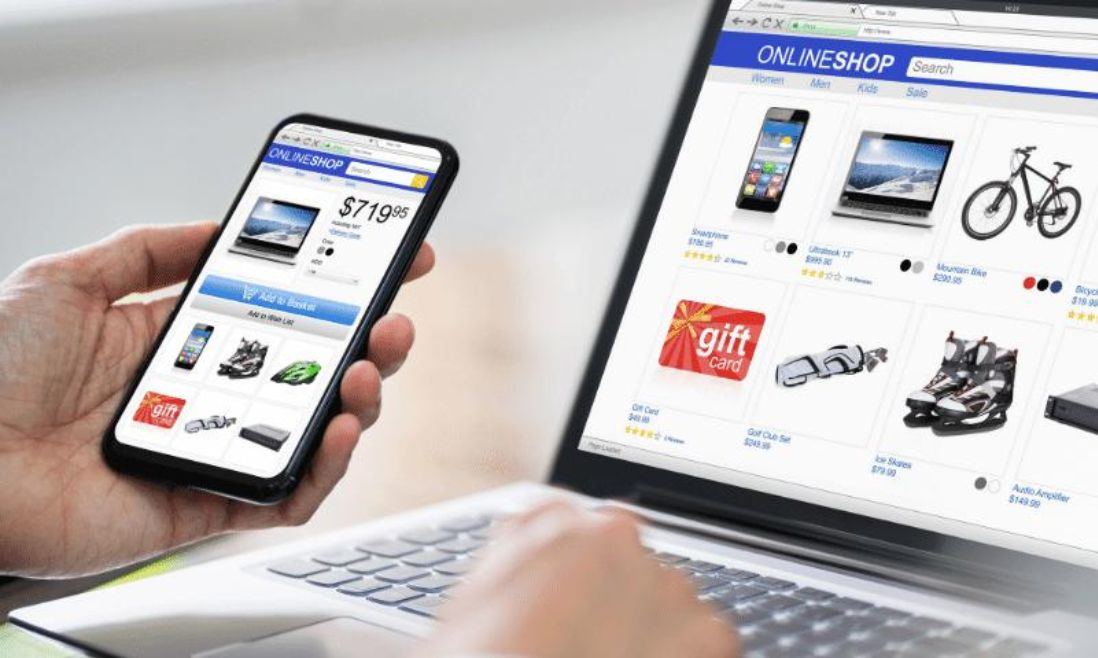 There are many features to consider when evaluating an eCommerce platform for business-to-business (B2B) sales, but some factors may be more important than others depending on the specific needs of your company. In general, however, the most important features of a B2B eCommerce platform include:
The Ability To Support A Large Number Of SKUs
B2B businesses typically sell a wide range of products, so it's important to choose an eCommerce platform that can accommodate a large inventory.
Custom Pricing And Quotes
Most B2B transactions involve negotiating custom prices and terms, so the platform you choose should allow you to easily create quotes and track pricing history.
By tracking pricing history, you can see which products and services are most or least profitable, and adjust your prices accordingly. Additionally, a good eCommerce platform will make it easy for customers to purchase your products and services online.
Robust Order Management
One of the most complex aspects of managing a B2B business is handling orders. This often includes approving orders, managing returns, and navigating complex shipping options. It's important to have an eCommerce platform with powerful order management features to help make this process easier.
Some platforms have approval workflows that let you set up specific rules for who can approve orders and when they can be approved. This can help ensure that orders are processed quickly and efficiently. Other platforms have return management features that make it easy to track and process returns. This can help keep your business running smoothly and prevent any customer satisfaction issues.
Many platforms offer sophisticated shipping options that can accommodate the needs of a B2B business. This might include shipping options like rush delivery, drop shipping, and cross-border shipping. Having these options available makes it easy to get your products to your customers quickly and efficiently.
Integration With Back-end Systems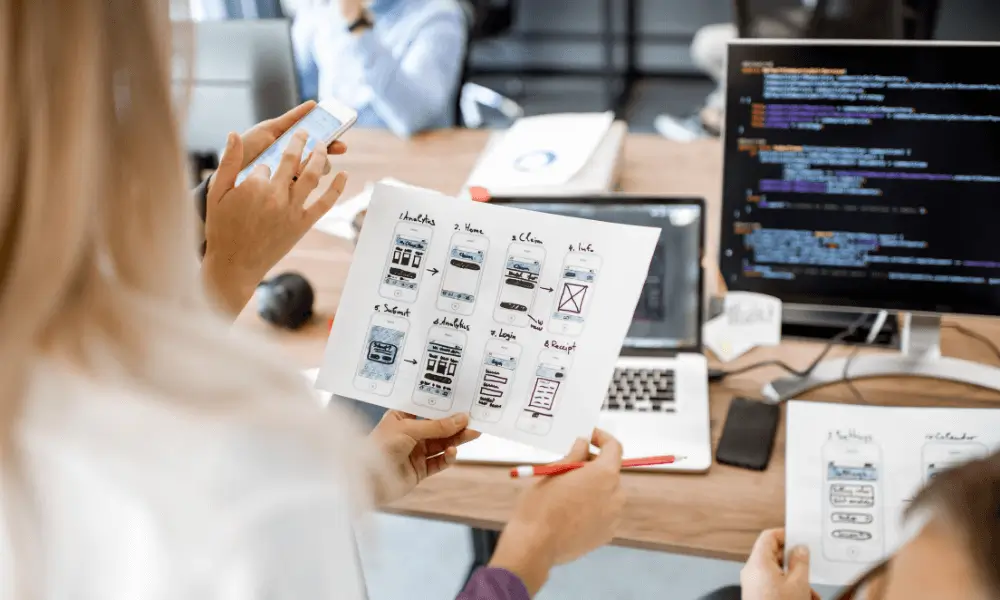 A good B2B eCommerce platform should integrate with your organization's back-end systems, like your ERP, CRM, and accounting software. This will make it easier to manage your inventory, customers, orders, and finances.
Integrating your eCommerce platform with your back-end systems can save you a lot of time and hassle. For example, if you're using an eCommerce platform that integrates with your accounting software, all of your sales data will be automatically updated in your accounting system. This will save you from having to manually enter all of your sales data into your accounting software.
Similarly, if you're using a CRM system that integrates with your eCommerce platform, you can easily track your customers' purchase history and preferences. This can help you provide better customer service and increase sales from existing customers.
Finally, if you're using an ERP system that integrates with your eCommerce platform, you can manage all aspects of your business in one place. This can help you make more efficient decisions about production, inventory management, and marketing.
Self-service Features
Integration with self-service features is important for B2B buyers because it allows them to place orders and track their account status without having to contact customer service. This can save time and make the buying process more efficient.
Many eCommerce platforms have self-service features like account management tools and order tracking. It's important to choose a platform that has these features so that B2B buyers can easily manage their accounts and track their orders.
The integration with self-service features should be easy to use and provide all the information B2B buyers need. It should also be reliable so that buyers can count on it to work correctly.
Some of the self-service features to look for in a B2B eCommerce platform include:
Account Management: The ability to easily manage account details and preferences. Order Tracking: The ability to track orders and view order history.
Returns and Refunds: The ability to process returns and refunds without having to contact customer service.
Product Information: Detailed product information so buyers can make informed purchasing decisions.
Pricing Information: Accurate and up-to-date pricing information so buyers can budget for their purchases.
Top 10 Best B2B eCommerce Platforms
In our comprehensive guild on how to choose a B2B eCommerce platform, we've put up a list of the 10 best B2B eCommerce platforms for your reference. Let's find out what are the advantages of each and decide which is the best suit for your online business.

Magento is a popular platform for running eCommerce businesses. It's been used by 260,000 businesses around the world, including well-known names like 3M and Procter & Gamble. Magento's low service cost of just $3,000 makes it a great option for small businesses.
One of the earliest platforms to offer built-in B2B functionality was Magento. As a result, we believe you'll be able to find the majority of the required functions here since its capabilities are quite extensive and diverse. Now, here are a few of the Magento features that are cool:
The ability allows you to construct an optimized product interface using the well-known drag-and-drop method.
Quick Order – By enabling SKUs to be entered directly, requesting a list, or copying previous orders, you can improve the customer ordering experience.
Credit limit – A essential element that allows you to set a particular credit limit for each unique customer. You may modify this restriction in the future as well.
Based on their web browsing history, buying history, products viewed, and products in the cart, you may segment your clients.
Magento B2B offers a wealth of additional functionality, including shipment, account management, marketing, inventory management, and other features. Yet, listing them all here would be excessive, so we'll just mention the most intriguing ones for now.

Shopify Plus is a platform that allows businesses to go online and start selling their products. Shopify Plus is the fastest way to get your business online and start making money.
There are a few different plans that you can choose from, depending on how much revenue you want to generate. For example, if you're just starting out, the Starter plan is perfect for you. It's affordable and gives you access to all of the features that the full plan offers. As your business grows, however, the cost of the Plus plan will increase until it reaches a revenue-based flat fee. This means that once you reach a certain revenue milestone (for example, $800,000), your cost will change from a subscription price to a revenue-based flat fee.
Small and medium enterprises may benefit from Shopify Plus, one of the best B2B eCommerce solutions. This is an extra service package provided by Shopify, similar to Magento Commerce. This is one of the world's most popular eStore construction platforms, and for those who don't know, it's owned by Microsoft. Up to now, this platform has reportedly generated over a million websites for various brands, according to certain statistics.
Shopify Plus' ability to track critical B2B and B2C metrics (such as sales, revenue, and others) from the same administrator is probably its greatest feature. Moreover, it can connect with over 100 additional payment services, such as ERP and CRM. As a result, it is impossible to overestimate Shopify Plus' capacity to tailor customer experience and increase conversion rate.

BigCommerce is a relatively new B2B web development company, so their client quantity is unknown at this time. However, around 60,000 businesses have used BigCommerce's B2C web development services so far. Based on this information, it seems that the pricing for BigCommerce's B2B service may be available upon request.
Another excellent solution for serving online B2B businesses is BigCommerce B2B. Because it connects to so many different plugins with little effort, the platform is renowned for its seamless integration. ShipperHQ, BrightPearl, and other shipping integrators are examples of companies that BigCommerce B2B works with. BigCommerce enables businesses to set up shipping costs that are tailored to each institutional client, thanks to this logistical assistance.
BigCommerce B2B is the world's top cloud technology solution, in addition to being a leader in e-commerce. Because of this unique characteristic, hosting expenses are no longer a problem.

SuiteCommerce is a leading eCommerce platform that's used by thousands of businesses around the world. It offers a cost-effective solution that starts at more or less $2,500 per month.
SuiteCommerce is perfect for businesses that need a robust eCommerce platform that can handle both large and small orders. It has all the features you need to run your business smoothly, from tracking systems to sophisticated security measures. Plus, it's easy to use and makes it easy to manage your inventory and shipping logistics.
This B2B platform is part of the Oracle NetSuite family, which is a huge ERP system that you may be familiar with. NetSuite is regarded as one of the finest B2B platforms for mid-size businesses with ERP, owing to this inherent benefit. It features a powerful and comprehensive set of tools that aid your clients to get assistance acquiring products, understanding pricing, setting up a simple automated checkout procedure, and other aspects.
In particular, you may establish a B2C store and link it to your B2B store management from the same management system with NetSuite.

WooCommerce is one of the most popular eCommerce solutions on the market, and for good reason – it's easy to use and can be tailored to fit any business. There are no charges to use WooCommerce, but you may have to pay for additional plugins.
In terms of popularity, 26% of all eCommerce sites are powered by WooCommerce. This includes some well-known clients like GAP and Nike.
WooCommerce is not a distinct eCommerce platform, unlike the ones mentioned above. Rather, it's just the eCommerce extension for WordPress. Although it is most adaptable, it is still very effective. In addition, it provides all of the essential capabilities of a conventional e-commerce platform, despite the fact that functionality is not WooCommerce's strength. WooCommerce, on the other hand, was created for B2C companies, thus you'll need to install a few plugins in order to use it for B2B company operations. Since WooCommerce is a seamless integration platform, this process is extremely simple to execute.

OpenCart is a free-to-use eCommerce platform that's been hugely successful over the years. It's also one of the most popular options on the market, with millions of users worldwide.
One great thing about OpenCart is that it's also a platform that's relatively simple to use. You don't need any special technical skills to get started – which means that it can be suitable for both experienced and novice eCommerce businesses. Plus, there are no monthly fees associated with OpenCart. However, there may be additional fees associated with extensions and templates (which you can find here).
Nevertheless, since OpenCart is intended to support B2C commerce, this platform lacks the capabilities to execute B2B operations. You can, however, easily add more B2B plugins to serve your business model since this is an open-source platform. SEO enhancement, sophisticated product management, and customizable promotional codes are just a few of the well-known characteristics of this B2B edition.

PrestaShop is a popular eCommerce platform that's free to use, and you don't have to pay any fee or commission to use it. The templates and add-ons included with PrestaShop include additional fees, but overall the cost of using PrestaShop is relatively low.
Thousands of customers around the world use PrestaShop every day to run their businesses. Since you can use most of PrestaShop's services for free or at a fair cost, we have to admit that it is a fantastic partner for new businesses and SMEs.
PrestaShop is also a freeware platform. As a result, it is very adaptable, as are other open-source website builders. Most of your creative ideas can be customized to fit them. You'll need to activate B2B mode to utilize the capabilities that suit your company model since this platform's default setting is B2C.
Quickly building items, categories, and values, changing product navigation, monitoring product stock, and getting insights about products, marketing performance, sales, and consumers are just a few of the things you can do with these amazing capabilities.

3dCart is a platform that allows merchants to sell products online. The cost of membership is $379 per month, and so far, thousands of merchants have signed up for the service. Though it's not free like some other platforms, 3dCart claims that its fees are more than justified by the benefits it offers.
Furthermore, since Shift4Shop is one of the greatest eStore builders we've ever used, it offers practically all of the marketing tools a seller might want, such as social media optimization, SEO improvement, email marketing, order monitoring tools, and complex data analytic capabilities.
Moreover, thanks to its capacity to construct basic but powerful websites, Shift4Shop has been regarded as one of the greatest B2B eCommerce platforms by several experts. You may construct your own stores with out-of-the-box B2B capabilities like sales tax management, global shipment, customer segmentation, and a variety of marketing tools using this platform, even if you don't have any technical understanding.

NuOrder is a cloud-based order management platform that powers around 2,000 brands and 500,000 retailers globally. It charges an annual fee, ranges from more or less $7,000 to over $100,000, and provides users with a suite of features such as inventory tracking, shipping logistics management, and customer interaction tools.
NuOrder can confidently provide its consumers with a fantastic wholesale experience with a fast, lovely, simple-to-use, and optimized store thanks to its outstanding competitive advantages – great functions and reasonable prices. Moreover, this platform claims to be able to generate income by providing business customers with a dynamic and responsive storefront.
NuOrder claims to be able to offer a bespoke digital catalog that allows 24/7 two-way ordering between purchasers and sellers, thus it seems the platform's potential for profitability is true.
Moreover, NuOrder enables merchants to manage orders by saving them on an online spreadsheet, which is another feature. Sellers can also keep an eye on the situation at any time via the website or their iPads, which makes catalog tracking run more smoothly.

OroCommerce is a free and open-source eCommerce platform that's been used by various well-known firms of various sizes. It has a very user-friendly interface and is very customizable, making it perfect for businesses of all sizes.
The OroCommerce Community Edition is free and can be used to create simple websites or stores. It doesn't have many features, but it's 100% free and compatible with most major browsers. The Paid OroCommerce Enterprise Edition (no detailed price available) offers more features and includes support for multiple languages, security measures, and more.
OroCommerce, however, has a lower market share than the other brands on our list. It is, nevertheless, a long-term answer that will allow B2B businesses to establish a strong online identity.
In addition, this platform incorporates CRM. Administrators of the shop can better oversee the selling process and material on their website by using this.
Wrap Up
After going through our entire guild on how to choose a B2B eCommerce platform, it is clear that every business has different needs and requirements. Due to this, there are a number of B2B eCommerce platforms available today. However, not all platforms are equally suitable for each situation.
To choose a B2B eCommerce platform for your business, you will have to understand what you need and which features can be helpful in your case. Thus, make sure to carefully assess your needs before settling on any one platform.
Not sure which B2B eCommerce platform is right for your business? Tigren can help. We offer a range of eCommerce services to get your online business up and running quickly and efficiently. Contact us today at [email protected] to learn more.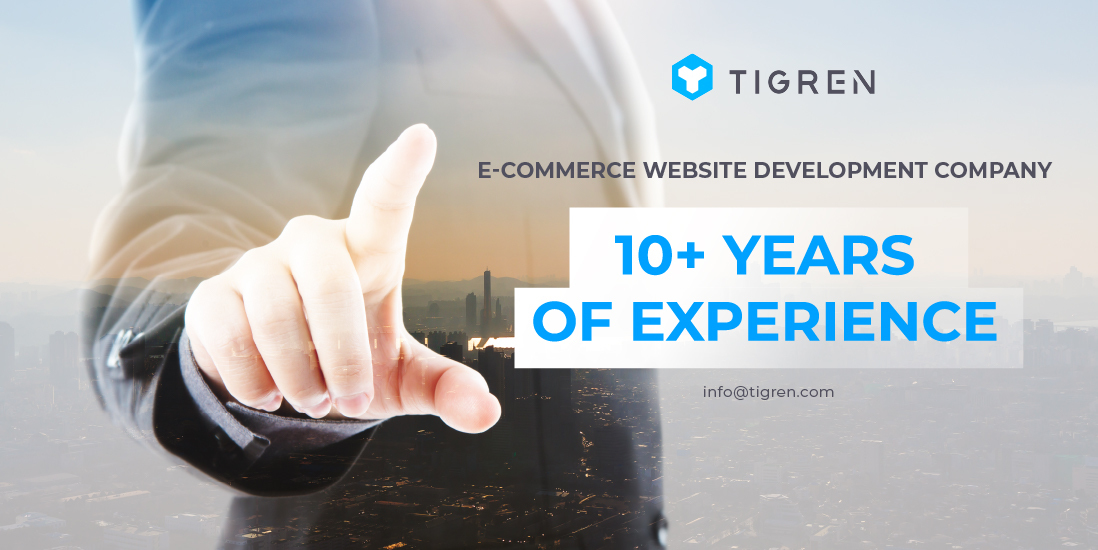 Related Posts:
Positioning In Marketing: All You Need To Know
Top 15 Ecommerce Fulfillment Services – Which One To Pick?