Nowadays, you can earn money and increase your income from home or even without working. Making money without working doesn't mean that you don't have to work at all. It means you only need to work or set up a system initially, and once it has operated properly, you need to make a little effort but still earn money from it. If you are looking for suggestions on how to make money without working, this article is for you. This post will provide you with 12 ways to make passive income!
What Is Passive Income?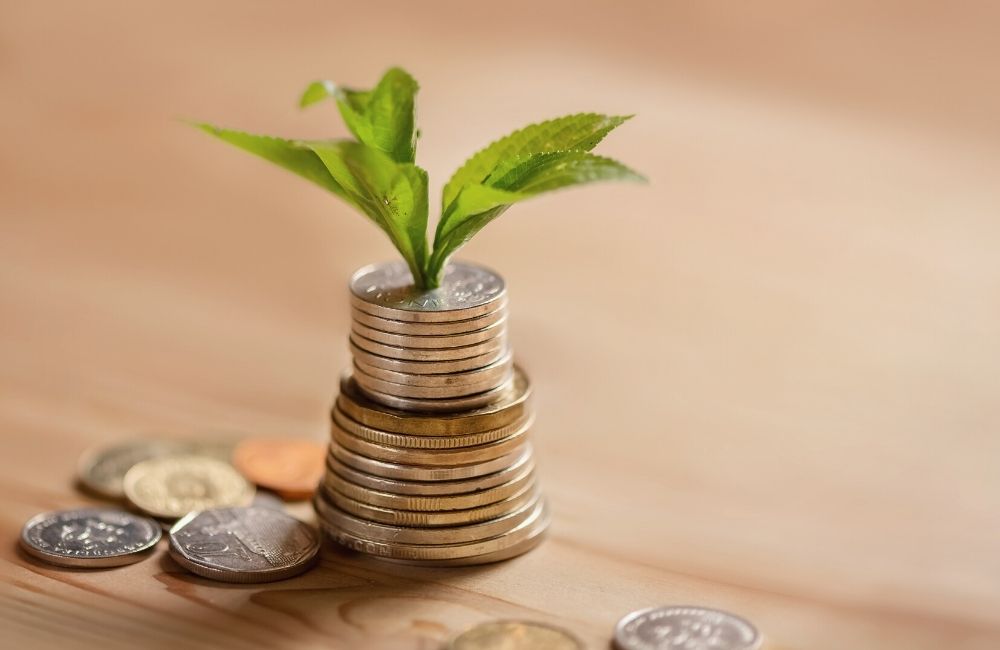 Passive income refers to earnings you get from a source that is not an employer or contractor. Typically, you'd do most of the work upfront, and then you can start earning money from it without working much later. But in fact, the passive income also requires some additional effort, like updating products.
To be clear, all passive income streams require at least one of these two factors:
Upfront financial investment.
Upfront time and effort investment.
How To Make Money Without Working – Proven Ways Only
1. Earn Money With Advertisement On Your Car
If you are willing to have a slogan for a company on your car, car advertising is a great way you can make some extra cash without working. As businesses look for creative ways to approach their potential customers, some companies connect businesses that need the service with the car owners. Plus, car advertising is considered one of the easiest ways to make money without working.
You will have your car wrapped with the advertisement, and then you can go driving around normally. And at the end of the month, you can earn from $100 to $1000.
2. Start A High-interest Saving Account
Instead of putting your money in a standard checking account, you can open a high-interest saving account such as a money-market account, a certificate of deposit account, or a 401K since they usually pay higher interest.
Yet, keep in mind that you typically need a minimum balance to generate interest and invest in them in the long run with these types of accounts. During that time, you won't be able to access your money without any penalty.
3. Take Advantage Of Cash-Back Services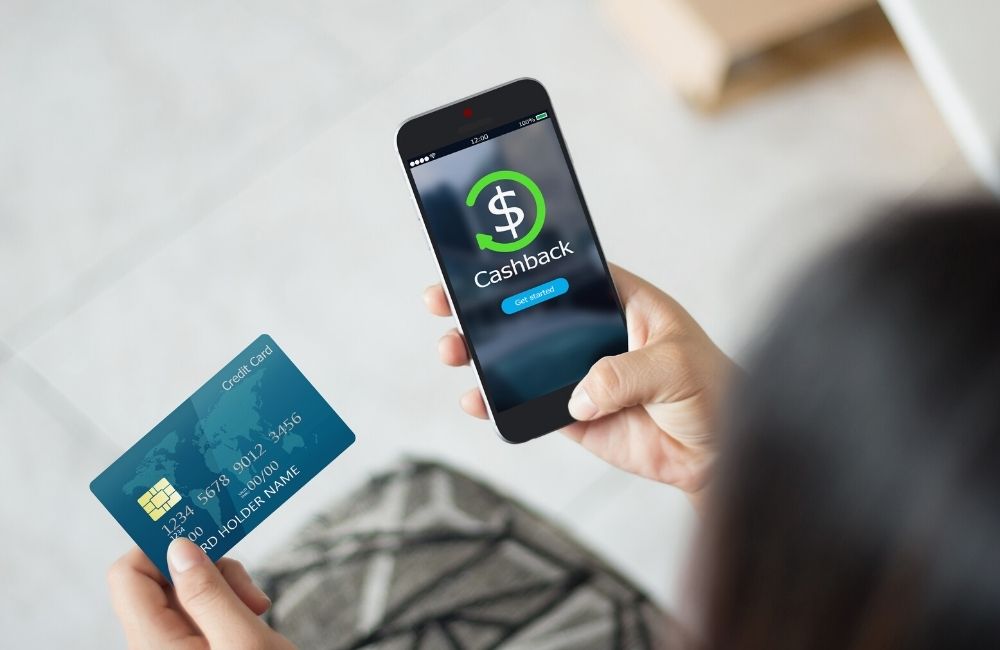 Cash-back services can be understood as simply as when you use your credit card to buy something, you earn back some percentages of what you spend.
Depending on the card and the issuer, there are different cash-back rewards. You can use the cash-back to earn extra money using flat rate, tiered, and rotating cash-back cards.
4. Rent Out Your Home Or Spare Room
If you have a spare room in your house or even a spare house, renting it out is an effective way to make money without working. The easiest way to make money with your spare room or home is to become an Airbnb host.
Being an Airbnb host allows you to set the availability of your room/house based on your schedule, meaning you have complete control over when you want to rent it and who you allow to rent it.
5. Create and Sell A Course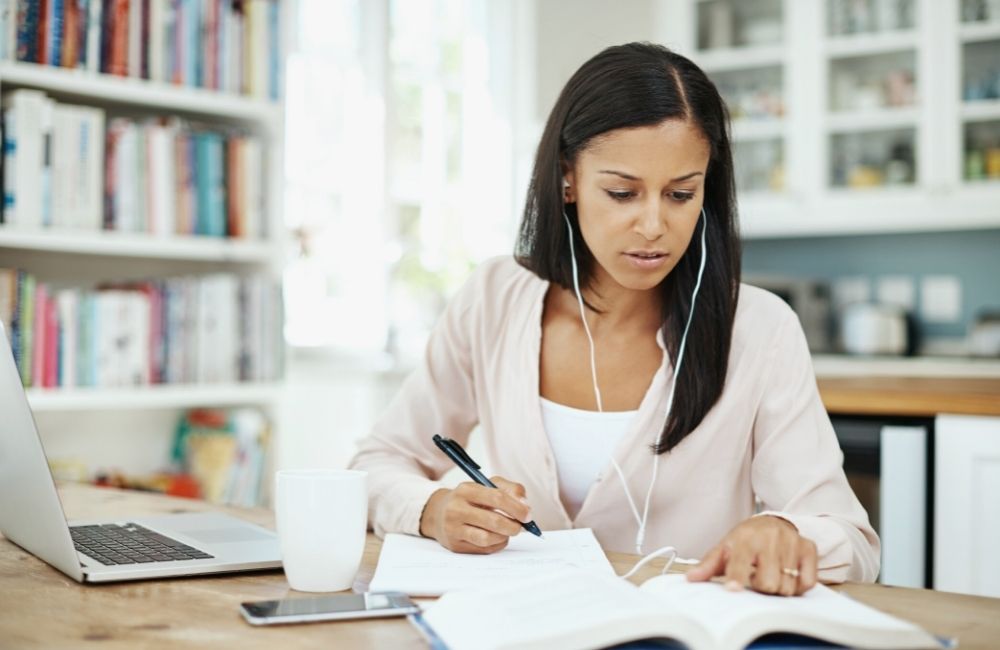 Creating an audio or video course and making a profit from it is another way to earn passive income. You can consider charging a one-off upfront fee or offering a free online course first and then charging for certification or a subscription.
You can sell your course through sites such as Udemy, Coursera, Skillshare, etc. Even though it takes you an enormous time and effort to create an online course at first, it is an excellent passive income stream that can help you become financially independent.
6. Sell Your Ebooks
Are you an expert in some fields and have the storytelling skills to share your experience? If yes, writing an ebook and selling it online can be an excellent way for you to generate passive income and make money online.
An ebook can be from 30 to 50 pages depending on your expertise. However, it'd require decent writing and storytelling skills to get started.
7. Invest In Stocks
Dividend stocks can be a good choice for making money through investment. Companies pay shareholders with dividend stocks cash dividends out of their profits every quarter.
Once you have put in the initial financial investment, you must sit and wait for your payout. However, the entire thing is not as easy as it sounds. You have to put time and effort into choosing the right stocks to invest in and evaluating the companies. Research carefully before investing your money in some companies.
To identify potential opportunities, it can be beneficial to explore the market for top undervalued stocks. These stocks are often trading at a price lower than their intrinsic value, presenting an opportunity for investors to potentially earn significant returns.
8. Sell Your Photos Online
Selling your photos online may not be the most popular way to set up passive income. Still, it is an excellent way to make money without working. People usually make money online by selling their photography through websites such as Getty mages, Shutterstock, or Alamy. First, you need to get approved by these platforms and upload your photos. Whenever someone downloads your photos, you get paid by these sites.
Another way to sell your photos online is by creating a website and selling them there. This way, you have more control over your photos and payments.
If you're interested in building a website, check out Tigren's web development services. We offer affordable packages so that customers can take advantage of them and own a website for better prices.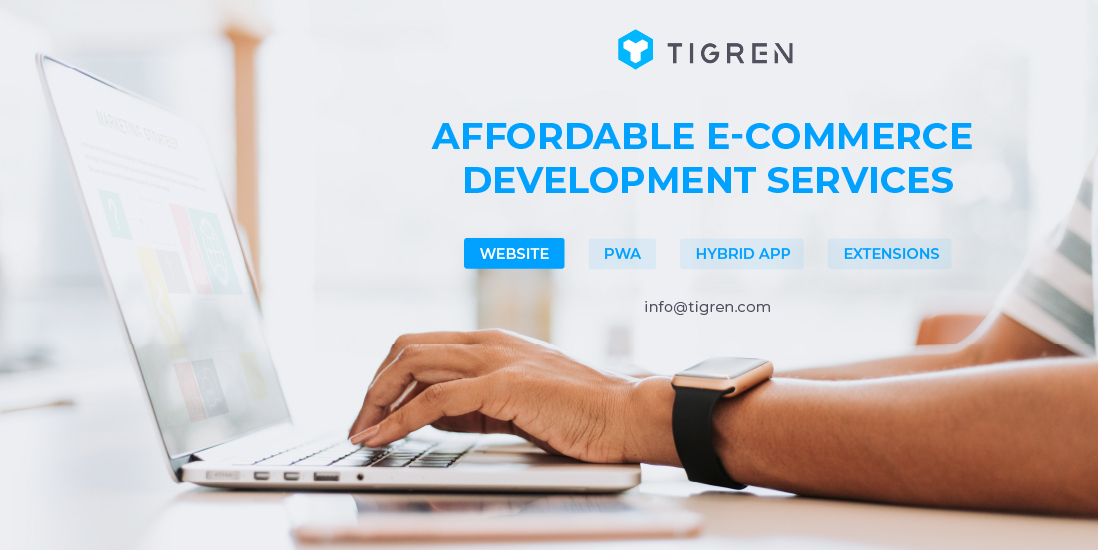 9. Invest In Bonds and Bond Index Funds
Buying a bond means you are lending your money to an issuer, you will collect your coupon interest twice a year until the maturity of the bond. Once the bond is mature, you can receive your original investment.
Bond Investors can make money online by collecting interest income or generating capital gains. In other words, you can either hold the bonds you buy until their maturity date and collect interest payments on them yearly, or you can sell them at a price that is higher than your initial investment, normally when its market value increases.
10. Create Youtube Videos
The opportunities to earn money online without working with Youtube videos are a pleasant surprise once you hit 1000 subscribers and 4000 hours watch hours. You can create Youtube videos on whatever subject you like and use ads and sponsors to generate passive income.
You need to invest time and effort in building the correct type of content for your Youtube channel and draw attention from your audience, but over time, these videos can become a steady passive income stream. Then, you can make money online with ads and sponsors.
11. Sell Your Graphic Designs
If you are a graphic designer or have excellent design skills, you can turn your passion into a money maker in some ways.
To get passive income, you can create and sell templates of any kind, from graphic templates for ebooks, posters, invitations, etc. Once you have completed the template, you don't have to do much besides marketing your products to potential buyers.
12. Invest In CryptoCurrency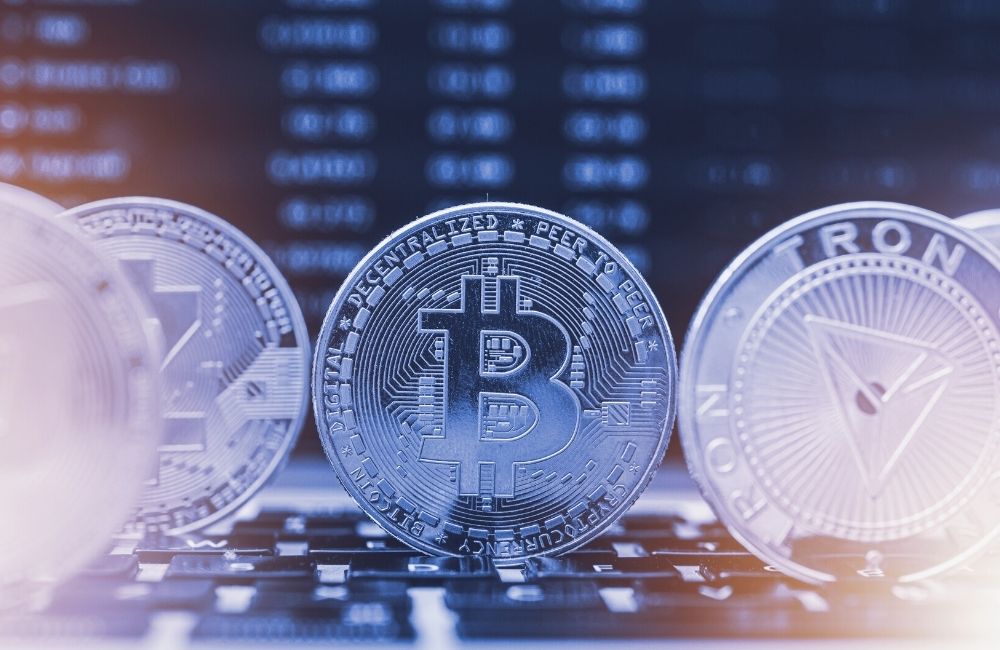 Investing in cryptocurrency is a way to get passive income, but it's not for everyone. Most cryptocurrency involves a high degree of risk. In contrast, others require specific knowledge or expertise, so if you want to make money with cryptocurrency, you will need to have a good grasp of cryptocurrency and the market first.
There are 6 main strategies to make money online with cryptocurrency: trading, investing, staking and lending, çrypto social media, mining, airdrops, and forks. Whatever strategy you use, make sure you take a beat first before diving in.
Are You Ready To Make Money Without Working?
Passive income can help you build well and on the road to achieving financial freedom in the long run. It is possible to make money without working, but you will need to be smart in choosing and finding ways to increase your income.
While some passive income sources require time commitment upfront, others require a financial investment. When it comes to monetary investment, you should make sure you have enough knowledge and expertise in it. Explore the ideas above, do research on what you want to do, and you should be well on the way to making money online without working.