Whether you're a first-time entrepreneur or you're looking to take your existing business to the next level, starting an online retail business is a great choice. In this article, we'll show you how to start an online retail business from scratch, step-by-step. We'll guide you through the essential skills you need to successfully operate a business online, and will provide tips and advice along the way. So whether you're brand new to the world of eCommerce or you've been running a store for years, this guide has everything you need to get started. Let's get started!
1. Pick a Viable Niche And Define Your Target Audience
To find the meticulous answer to the question of "how to start an online retail business", you need to find the market segment you want to break into.
It can be difficult to determine which niche to start a retail online business in, but luckily there are a few ways to help you out.
You can look at the industry that you're interested in and see what sectors are growing the fastest. This will give you an idea of which niches are currently in demand and likely to be profitable in the future.
Another way is to study existing businesses in your chosen niche. By doing this, you'll be able to learn from their successes and mistakes and figure out what features your business should have if it wants to succeed.
Finally, you can use market research tools like Google Trends or Yahoo! Search Engines to figure out how popular your chosen niche is right now and where its popularity is headed. This will help you determine whether it's a good time to start a business in that sector.
2. Choose Your Product Line And Potential Suppliers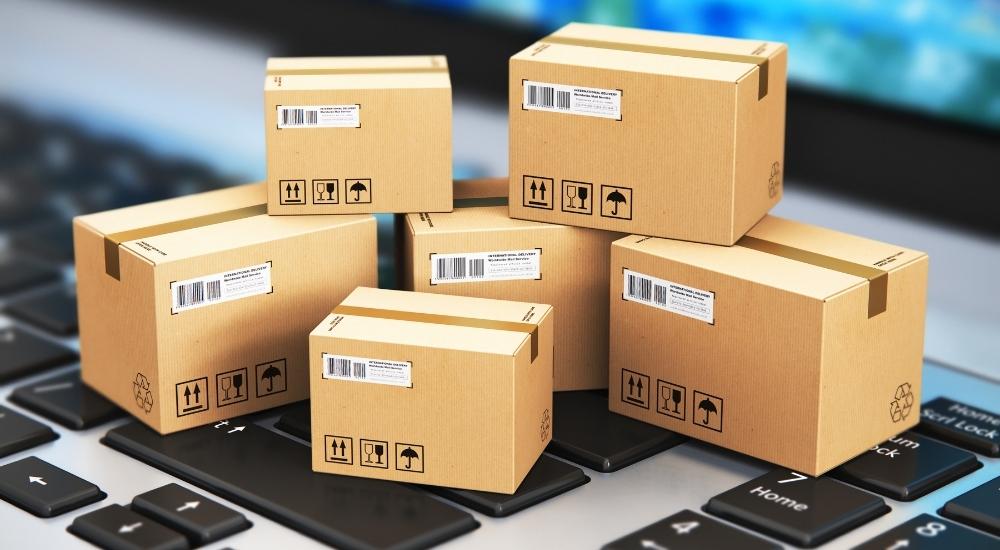 When it comes to choosing a product line, you need to be passionate about it. This will make your decision-making process easier and help you research potential suppliers more efficiently.
Here are a few things to keep in mind when choosing your product line:
What are the unique selling points of your product?
What are the benefits?
Who is your target market?
What is the competition doing?
Once you have a good idea of what you're looking for, start by doing some research on potential suppliers. This can be done by reading reviews online or talking to friends who are in the same industry as you.
Once you've narrowed down your choices, start contacting them and asking questions about their products and how they operate. Make sure to ask for samples so that you can test them out firsthand.
Once you've decided on a supplier, make sure to sign a contract and get all the appropriate documentation in order. This will ensure that both you and the supplier are comfortable with the arrangement.
3. Create Your Brand Name And Brand Assets
To create a brand name and brand assets, you first need to come up with a catchy and memorable name for your company. You can use this name as the label that people will see when they're looking for your products or services. You also need to come up with some other branding assets, like a logo and tagline.
A logo is the visual representation of your brand name. It needs to be simple but striking, and it should reflect the values of your company. The tagline is a short phrase that summarizes what your company does or what its mission is. It should be easy to remember and communicate with customers.
Once you have these elements created, it's time to put them all together and make them look good! You can do this by using a graphics program like Photoshop or Illustrator to create a template file with all the necessary elements in it. Then, you can simply adjust the settings as needed until you're happy with the final product.
4. Register Your Business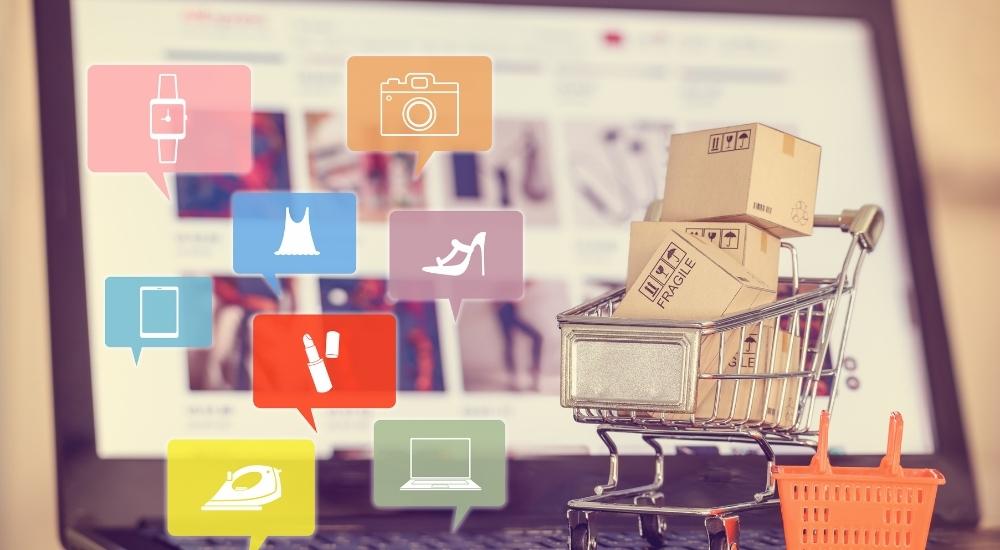 To sell products online, you'll need to register your business with one of the two most popular eCommerce platforms – eBay or Amazon. Make sure all of your information is accurate and up-to-date, as this will help you sell more products and attract more customers.
When registering with eBay, make sure to include a business name, contact information (including email address), product descriptions, images, and price points. You can also set up your account so that buyers can contact you directly to make payments or arrange to ship.
With Amazon, things are a little different. When you register your business with Amazon, you'll get an affiliate account that allows you to sell products on Amazon without having to create an individual store account. This saves time and money, as you don't have to worry about setting up shopping carts, managing inventory, or dealing with customer disputes.
Amazon's business registration is free for those who have an annual revenue below USD 100k.
5. Choose An eCommerce Platform
If you want to start a retail online business, you need to choose a platform. There are so many to choose from these days, so it can be hard to decide which one is the best for you.
Here are a few things you should consider when choosing an eCommerce platform:
Ease of use: Make sure that the platform is easy to use and navigate. You don't want to spend hours setting up your store only for it to be difficult for customers to find what they're looking for.
Store design: The platform must allow you to create a beautiful and user-friendly storefront. You want people to feel like they're shopping in a store rather than on the internet.
Marketing tools: Make sure that the platform has all the marketing tools you need, such as ad campaigns, email marketing, and social media management.
Payment processing: Make sure that the platform has reliable payment processing capabilities so that you can accept payments from your customers.
There are several different eCommerce platforms available, so it's important to choose the one that best suits your needs. The most popular ones include Shopify and WordPress, but there are also options like Magento and open source solutions like BigCommerce. It's worth doing some research to find out which platform is the best for you, as each has its unique features and advantages.
6. Build Your eCommerce Website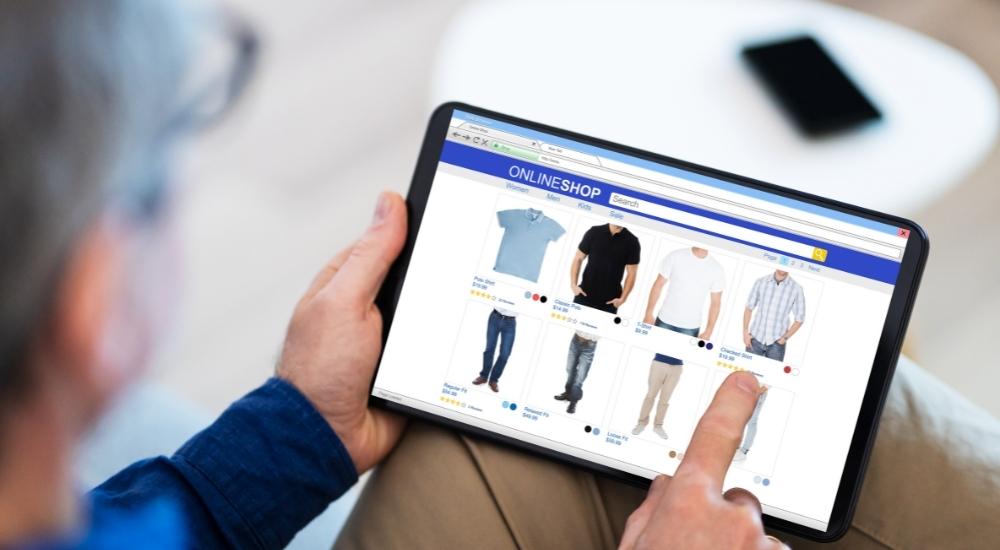 When learning how to start an online retail business, a majority of beginners are stuck in the complication of building an eCommerce website.
There are a lot of different ways to build your eCommerce website, but the most popular ones are through calling on an agency or using a self-hosted solution.
Collaborating with an agency is generally the easier option, as they will take care of all the work for you. However, this comes at a cost – usually a higher one. Agency websites tend to be more complex and have more features than self-hosted solutions, which can be a barrier to entry for some people.
Self-hosted solutions offer the freedom to control everything about your website, from its design and layout to its functionality and performance. They're also cheaper than agencies, though this may not always be the case. Self-hosted solutions can also be more difficult to set up and manage, so it's important to choose one that's easy for you to use.
7. Optimize Your Site
Optimizing your site for online viewing is essential if you want people to find and click on your ads or visit your website. Here are a few tips to help you get started:
Choose the right domain name and hosting.
When choosing a domain name and hosting, make sure that they match your business theme and target audience. For example, if you're in the entertainment industry, you might want to choose a domain name like movietheatrexpert.com instead of just movietheatrexpert.net. This way, people will be more likely to click on your ads or visit your website because they'll know what it's about!
Create a compelling sales page.
You should scrupulously design your sales page to attract visitors from search engines and other online sources. It should include strong keywords that will raise your site's visibility and conversion rate, as well as an attractive design that will draw people in. You can also use videos or images to illustrate key points, which will make it easier for potential customers to understand what you offer.
Optimize your site for speed and accessibility.
Your users will benefit from a responsive website if they're looking to buy something or make a purchase immediately. You can improve page load times by using compression techniques, optimizing images, and removing unnecessary content. Additionally, you should make sure that your website is accessible via screen readers and other devices so that everyone can use it regardless of their physical limitations.
Monitor your website's performance and make adjustments as needed.
If your site isn't performing as you'd hoped, it might be time to make some tweaks.
First, check for broken links and outdated content. If necessary, you can also replace old images with higher-quality versions or add new videos or audio files to improve the user experience.
Additionally, keep an eye on bounce rates (the percentage of visitors who leave your site within 30 minutes) and pageviews (the number of times a page is loaded by users). If there are significant improvements that can be made in these areas, do so!
You can optimize your website for search engine visibility and conversion rates by using strong keywords, an attractive design, videos or images to illustrate key points and an accessible page layout. Additionally, you should monitor your site's performance and make adjustments as needed.
8. Tell The World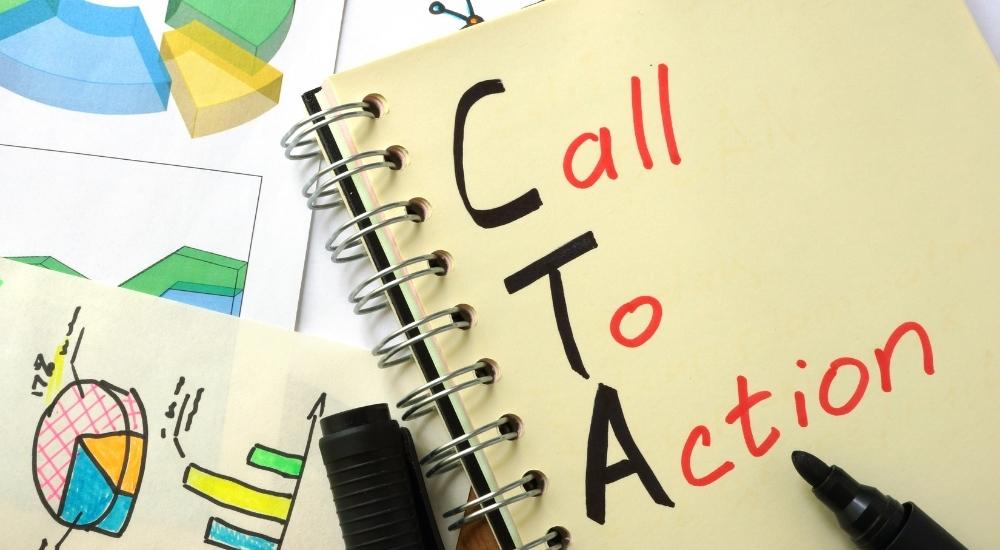 There are manifold ways to market your retail online store, but the most effective way is often determined by the product or service that you offer.
Some common marketing strategies used for retail stores include:
Paid search ads: These ads are placed on Google, Yahoo, and other major search engines and are designed to generate traffic to your store. They typically have a set budget and time limit and must be renewed every month.
Social media advertising: This involves posting relevant ads on social media platforms like Facebook, Twitter, and Instagram. It's important to target your audience accurately, as inappropriate ads can damage your reputation and cause lost sales.
Email marketing: This is a great way to connect with potential customers who might not visit your website directly. You can send them promotional emails about your store or products, and track how many people open them and click through to the checkout page.
Display ad campaigns: Ads that appear on websites or in print publications usually have shorter durations than those on search engines, but they can be more expensive due to higher CPCs (cost per click). They're useful if you want to reach a wider audience quickly, or if you have a limited budget.
FAQ
How do I set up an online retail store?
To set up an online retail store, you will need to have a website and an eCommerce platform. The website should be designed for online sales. The eCommerce platform should be used to manage your inventory, process orders, and ship products. You also need to create a business plan and marketing strategy, which will help you reach your target market.
How much do online retail stores make?
According to a study by Slice Intelligence, online retail stores generated an estimated $227 billion in global revenue in 2017. This number is expected to increase to $431 billion by 2025.
Retailers make a profit by charging customers for products, services, shipping, and other associated costs. For example, Amazon charges the customer for the product, shipping fees, and taxes. Additionally, retailers may also make profits from affiliate links or advertising.
Can an online store be retail?
An online store can be retail if it has physical stores located near the customer base. This allows the customers to purchase products in person. Having a physical presence, the company can answer any questions that may be related to the products. Additionally, this allows the company to research its customers and their buying habits.
Conclusion
Starting an online retail business can be a daunting task, but the process will be much easier with this guide. By following the step-by-step instructions outlined, you will find out how to start an online retail business. You should bookmark this page and revisit it from time to time for updated advice and tips on starting and running an online store.
If you find difficulties in initiating your online business, don't hesitate to contact Tigren. With a full-pledged staff and more than 10 years of experience in eCommerce development, we are confident to offer you one-stop-shop services to materialize your eCommerce dreams.
Let's commence your journey and thrive with us.