Among the non-stop growth of e-commerce businesses, startups must first have a legit online business to compete. But how to have a legit online store that pays? What will make a startup stands out and create a strong foothold? This article has everything you need with detailed instructions for a strong start.
Type Of Online Businesses To Consider
There are many types of online businesses — and before you take steps to build an online business, you must figure out what type of business is suitable for you.
Here are the five most popular types of online businesses to consider:
E-commerce
E-commerce is the business of selling physical products online. Establishing an e-commerce store may be a good business model if you have products to market. You can sell almost anything, from accessories to clothes, books, machines, etc.
Digital products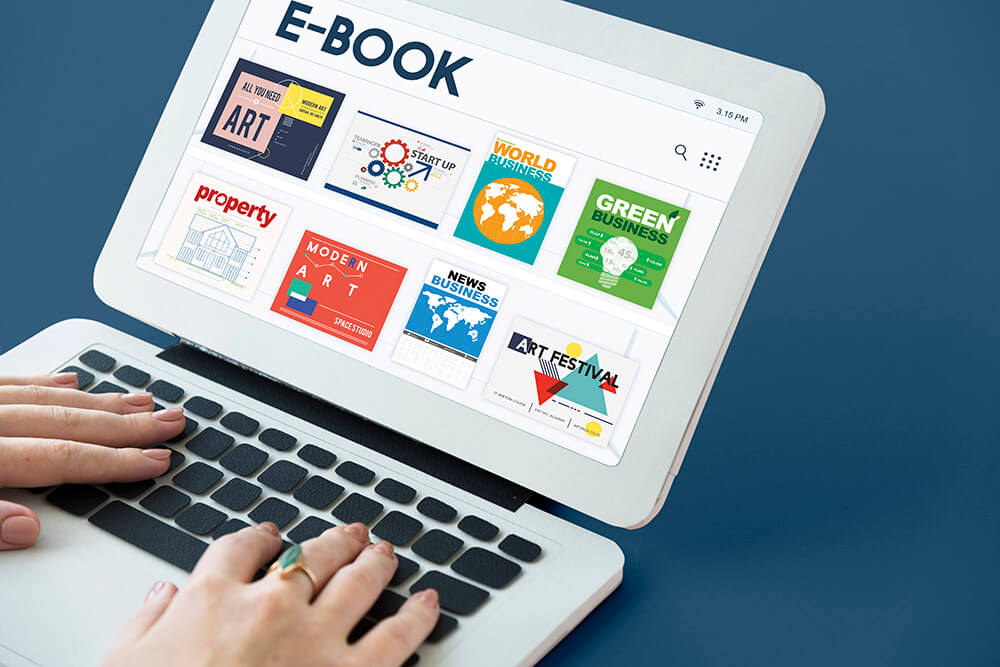 Physical products are not the only products you can sell online! Digital products (e-books, educational courses, or design templates) can significantly increase online income. This is a great market for those who're interested in innovative work.
Affiliate marketing
Don't have your products to sell? Do not worry! You can sell other people's products and earn a commission on each sale through affiliate marketing. This is a very popular online business model today, due to the ease of application and the benefits it brings to both partners.
Freelance
If you have much-needed skills, establish a freelance business. Depending on your expertise, you can be a freelance content writer, web developer, or marketing consultant.
Social media-based business
If you have many social media followers, there is also an opportunity to build an online business based on social media (Facebook, Instagram, Youtube, etc.). You can profit from your social media following in many ways, from brand partners to subscription groups to premium content.
Once you've clearly defined the type of business you want to set up, it's much easier to develop a strategy to bring that business to fruition.
Essential Needs To Launch A Legit Online Business
1. Stable business budget
The exciting thing about starting a business online is that it may cost only a few hundred dollars or less. For this reason, many people do not have proper prerequisites at the beginning.
You may not need to spend too much capital to have an online store, but it still requires capital and several fixed costs to maintain the business. Make sure you have stable financial resources before getting to the actual work.
2. Suitable niche
Another significant aspect to acknowledge is the niche you want to compete. This helps prevent you from wasting time and money in a niche that will never succeed.
Ask yourself these questions: What exactly will you do to solve your employees' issues or concerns? How will this be done in detail? It's nice to have an idea, but you need to be able to develop your idea into a solution that works.
By picking the right market, you'll reduce the time it takes to grow and reach more customers.
3. Clear marketing strategies
People wouldn't know about your products right from the beginning. Therefore, it is essential to raise awareness about your business and products. This sounds easy, but it demands a lot of effort to pinpoint the right marketing strategy for a business.
Your marketing campaigns have to be on time, create highlights and reach the right customers – the ones who are most likely to convert.
4. An e-commerce website
Having an eye-catching e-commerce website is necessary. This will encourage more visitors to view your website and possibly buy from your business.
Your e-commerce site doesn't need too many features at first, but it should have the basics, such as filter, search bar, product pages, checkout page, images, and videos, etc. These features will make users want to stay longer and have a more engaging shopping experience.
Prepare For A Legit Online Business
The lack of planning has prevented store owners from focusing on the specific necessary steps before and after setting up an online store. Here are some tips to help you solve the requirements when building a legit online business.
1. Prepare solid financial resources
Financing can be obtained from various sources, the most straightforward being from the company founder's account. Of course, when you have a plan to own a company, you also have to prepare a certain amount of capital.
In addition, loans and lines of credit can be granted from financial institutions, friends, relatives, private investors, and even the government options you should consider. In addition, many grants are provided from private and public sources to entrepreneurs of all fields.
2. Research the trends
Referring to current business trends and future projections is a good idea. You can ask for the opinion of friends and relatives and search more information online as well. For example, if you are in the fashion business, refer to the most popular fashion trends. Consulting and making your assessment will help you find a suitable business niche and build a detailed and specific plan.
Also, watch out for factors that can impact on your market. For instance, the changes to customer shopping behavior due to the pandemic. In 2021, some unprecedented emerging trends have been seen in finding their way into sales: the rise of AI, video impact, or the automation of various sales processes. 2022 is forecast to reinforce those changes, spurring new trends to penetrate deeper into our lives.
Many changes and new trends will happen; if you do not change and renew yourself in business, you will face many difficulties.
3. Make a solid business plan
To create a solid business plan for yourself, you must clearly define three things: Define target market, Define USP, Define your brand (Logo, Packaging, Label).
In terms of defining the target market and your USP, you have to bear in mind those things.
Competitor research: See what your competitors are doing. You may gain some good ideas by looking at other businesses' strategies and filtering out what can be applied to your own company.
Market research: this can provide insights into your specific market. What is being discussed? What are the emerging trends? How do I highlight my USP in the current situation?
Customer survey: If you want to know what your customers need, what is the best thing you can do? Ask them. Customer surveys will provide you with first-hand information about what customers want, what they need, and how your business meets these needs and needs.
Once you have collected all the information about your customers and their needs, you can use it to define your customer's pain points clearly. How your business can provide solutions to these points and business strategy and ensure that the online business you are building is talking to the customers, you are making for.
Prepare a distinctive logo, eye-catching packaging, and label that will help you define your brand in the market and with consumers. At this step, consider your company's requirements, strengths, and future goals.
4. Choose a legit web provider
Building a beautiful and user-friendly sales website is extremely important in building a legit online business. However, if you have no experience, it's recommended to choose a reputable web service provider like Tigren and let them handle the work for you.
Tigren has been a leading company in providing Magento e-commerce website development services. Established in 2021, we have worked tirelessly to grow and strengthen our skills.
We offer the highest quality services and deliver outstanding websites which boost our clients' sales. Whether you're a small or large business, our team at Tigren can cater to your specific requirements.
5. Build an effective marketing plan
When you are ready to start promoting your online business, you need to choose a marketing approach that fits the most.
Here are the 4 most popular marketing approaches to boost sale:
Social media marketing: Use social media to create and share content, interact with target audiences, and drive traffic to your website to achieve sales.
Direct outreach: Personal contact with the company to promote your services.
Paid advertising: Place ads on platforms such as Facebook, Instagram, Google, and YouTube to increase brand awareness and drive sales.
Influencer Marketing: Work with influencers to promote your products directly to their existing followers.
Wrap Up
Before jumping into an online business, many factors need to be considered to avoid failure, such as financial resources, market niche, marketing strategies, etc.
Think carefully about the issues mentioned above if you want your business to become favorable. Remember that the choice is up to you but keep an eye on the company's long-term needs and interests.