Increasing sales and staying ahead of the competition are continuing challenges in the fast-paced world of e-commerce. Fortunately, one of the most widely used e-commerce platforms, Magento 2, has a wide range of extensions that can help your online store succeed. These add-ons are like undiscovered weapons in your arsenal, meant to boost your revenue and improve the shopping experience for your clients.
We'll examine the best Magento 2 extensions in this guide, which have been expertly designed to enhance your store's functionality and boost sales. These extensions are the key to realizing the full potential of your store, regardless of your level of online retail experience. 
Customer Support Extensions
Magento 2 offers a range of customer support extensions that can transform the way you interact with your customers. These are some of the best customer support extensions that can help you provide outstanding services and strengthen your online business.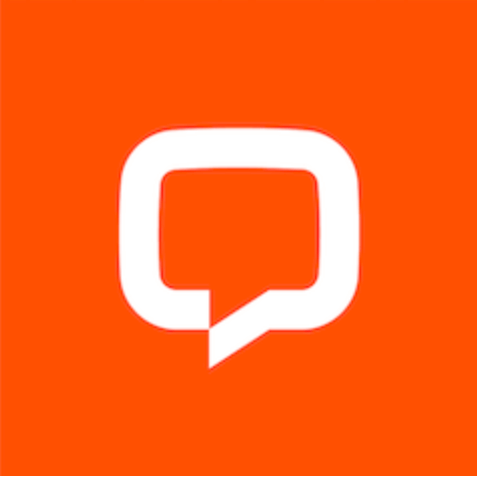 LiveChat can be a valuable tool for improving your customer support and increasing your online sales. With LiveChat, you can quickly engage with them and enhance their shopping experience.

Feature Highlight
With LiveChat, you can automatically send personalized messages to your website visitors. You can set criteria for triggering these invitations, such as the number of pages visited or time spent on the site.
Enable tracking settings that give you access to their cart details in real time during a chat. This includes information such as the products in their cart, the quantity of each product, and their last order details.
Improve the efficiency of customer service by conducting multiple chat sessions simultaneously. Utilize canned responses for frequently asked questions, label your chats, and share files with customers through the chat widget.
With asynchronous communication, customers can initiate a chat and receive an email notification when you reply. They can choose to respond either via email or the chat widget, according to their preferences.
Use surveys at the beginning and end of live chats to gather important customer insights.
From email marketing to social media, integrating LiveChat with third-party apps and services such as Zendesk, Messenger, HubSpot CRM, WhatsApp, Mailchimp, Salesforce, and more is easy and seamless.
Pricing
You can get Team plan features for a 14-day free trial then decide on which plan is suitable for your business. There are 4 plans: Starter, Team, Business and Enterprise, ranging from $20 to $59 per month.

WhatsApp is a messaging app that is widely used for instant communication. Customers can use this feature to contact the store owner on their mobile and web.
Feature Highlight
Easy to use
Customize the contact button by uploading an image
Set the position for the contact button
Allows the admin to change the default WhatsApp mobile number and push messages from the backend
Allows enabling the WhatsApp Contact button from the backend
Flawless customization
Easy to Install and configure
Disable the plugin when not in use
Pricing
Free
Payment & Security Extensions
Payment & Security Extensions for Magento 2 is a dynamic gateway to higher sales and safeguarded customer trust. There are some top extensions that can help you to supercharge your online store.

The Dominate Checkout Open Source optimizes the checkout process for your Magento 2 store to be simple and responsive for users on any device. By reducing the steps needed to submit an order, customers are more likely to complete the process thereby increasing your online profits and conversion rate.
Feature Highlights
Easy to Customize: Maintain your brand image across the conversion funnel with our customization tools and enhance your customers with a seamless checkout experience.
Optimized Checkout-Page layout: Select between a Multi-step or One-page layout anytime. Dominate Checkout's layout is built based on the best practices in the market for checkout pages.
One Checkout-Page for all the eCommerce stores: Dominate Checkout enables you with the option to easily manage and create up to 10 Checkout-Pages that share the same payment information.
Ment for everyone: It does not matter if you are an entrepreneur, small business owner, or big enterprise company. We built our product to match everyone's expectations.
Cloud-based Checkout Page: High performance and availability. It's all about speed and availability. Our Cloud-based platform will enhance your customer's checkout experience with a faster, and optimized checkout page, allowing you to focus on what's important, business. The more your traffic increases, the more you get on resources. We guarantee your checkout page will never stop working no matter the peak of traffic you face.
Responsive Design: Increase your conversion rates on mobile devices. Dominate Checkout is designed to be fully responsive to any device.
One-click turn-off: Switch between your default Magento Checkout-Page and Dominate Checkout with one click.
Pricing
Free

Moneris Payment Gateway for Magento 2 helps store owners access millions of more customers in Canada, allowing them to check out seamlessly with their familiar payment method. Using Moneris Payment Gateway, merchants can reduce frauds, and chargebacks, and expand their market base to get more customers and sales.
Feature Highlights
For Admins
Direct API Integration
Save customer info with a hosted vault page
Tokenization
Support full authorization
CVC/AVS verification
Secured saved card feature
Full and partial refund
Support payments in the USA and Canada
For Customers
Easily checkout using the credit card
Easy access to online transaction reporting
Pricing
Additional fees apply based on business types, your products/services, business sizes, and your expected features. Contact Moneris to start a trial and for detailed pricing information.

Stripe has been the fastest-growing payment gateway in recent years. Stripe Global for Magento 2 enables complete integration with Stripe. Store owners are able to accept Visa, MasterCard, American Express, Discover, JCB, and Diners Club cards directly on their Magento 2 store as well as integrate with other payment methods such as Giropay, Apple Pay, Alipay, and Google Pay.
Feature Highlights
Comply with SCA – Strong Customer Authentication with Stripe Checkout and Payment Intents API
Support Stripe.js v3 with Stripe elements for PCI DSS v3.2 Compliance
Highly Secured with SAQ A-EP – PCI Security Standards and PCI DSS Level 1
Pricing
It provides 2 types: Standard and Custom, depending on your preferences. The standard one is 1.5% +20p for standard UK cards and the custom one is 2.5% + 20p for EU Cards. 
Marketing Extensions
In the world of e-commerce, your store's success depends on the ability to reach and engage customers effectively. We will help you explore these innovative extensions designed to empower your online business with the tools and necessary to dominate your market.

SEO Suite Ultimate is a marketing extension developed by Mageworx. It enables an all-in-one SEO function for a Magento 2 website. The toolkit can handle many on-page SEO tasks, including removing duplicate content, improving site index, and optimizing any ULRs and large amounts of metadata.
Feature Highlights
Canonical URLs
Crawling & Indexing
Cross Links
Product SEO Templates
Pricing
The price is $598 (not including $69 for installation service)

Responsive Transactional Emails allow you to create, edit, translate, and test Magento transactional emails. All templates have been tested following these famous brands: Gmail, Yahoo Mail, iPhone Mail app, Mozilla Thunderbird, Outlook 2007, Outlook 2010, and AOL. Besides default templates, Magento merchants can add more customized email templates.
Highlight Features
Testing: A testing tool is included, so there's no need to save your test and enter an email address every time.
Editable content: Edit email content directly in preview mode – there's no need to use incomprehensible HTML.
Colors, texts, images: It's easy to change the colors of email backgrounds, fonts, buttons, and tables. New colors will be automatically added to the color picker.
Apply to all: There's no need to make the changes to every template individually. This feature lets you globally update them all.
Drag and drop blocks: An easy way to create and update email layouts using drag and drop!
Preview mode: There is a mobile and full-screen preview mode for testing your results.
Pricing
The price is $49.
Accounting & Finance Extensions
In the realm of e-commerce, effective financial management serves as the foundation for growing companies. We'll also provide some reliable extensions, enabling you to confidently streamline your financial operations and generate sustainable growth.

Quickbooks Desktop is one of the most popular accounting solutions with over 9 million users globally. Using QuickBooks Desktop Integration for Magento 2, you can connect your Magento 2 store with your QuickBooks Desktop and synchronize information to QuickBooks Desktop automatically including products, sale orders, and invoices.
Feature Highlights
Support all versions of QuickBooks Desktop up to QuickBooks Desktop 2020
Optimized for the US, the UK, and Canada versions
Synchronize revenue from Magento 2 to QuickBooks Desktop
20+ payment methods supported
Map tax rates from QuickBooks Desktop to Magento 2.
Pricing
The price is $999 (not including $100 installation)

TaxJar delivers award-winning help and straightforward pricing options for businesses of all sizes, from calculations through filing. It simplifies the complications of sales volume, state nexus, and platform requirements with automatic algorithms. More than 20,000 businesses have used the extension.
Feature Highlights
Seamless & Automatic Filing
Return-Ready, Jurisdiction-Level Reporting
Real-Time Sales Tax Rates & Calculations
Economic Nexus Insights
Peak Season Traffic Management
Out-Of-The-Box Ecommerce Integrations
Pricing
It is free with no setup fees, connector fees, or service filing fees.
Note: If your business exceeds 1,000 orders per month, an upgraded account will be required for real-time sales tax calculations through the TaxJar API.
Shipping & Fulfillment Extensions
Any successful e-commerce business depends on quick shipment and perfect order fulfillment. This guide will offer suggestions for top extensions that can transform your shipping and fulfillment procedures and help you advance the success of your online business.

ShipperHQ helps Magento 2 merchants take control of shipping strategies, calculate accurate shipping costs, enhance checkout, and tailor the shipping experience. The plugin empowers e-commerce stores to handle complex shipment scenarios, reduce shipping costs, and offer worldwide shipping
Feature Highlights
Take Control Of Your Shipping Strategy
Calculate Accurate Shipping Costs To Save Money
Tailor Shipping Experience To Your Requirements
Boost Confidence With Date/Time Details
PWA-Enabled Enhanced Checkout
Pricing
You can try the standard plan for 15 days free, then decide on your demand to choose between the standard and advanced plan.

Developed by Mageworx, Order Management helps Magento merchants optimize the order management workflow. Order Management extension for Magento 2 extends the default platform's functionality, which establishes smooth order management, from a smart order preview to the final order approval.
Feature Highlights
Extended Orders Grid
Overview of all order data in one place
Bulk Actions/Delete Orders
Editing Order Date/State/Status
Modifying Customer's Personal Data
Editing Main Order Details
Pricing
The price is $398, without the $69 installation service. 
Site Optimization Extensions
The efficiency and speed of your website are crucial for consumer satisfaction in the cutthroat world of online business. These extensions are key to lightning-fast load times, flawless user experiences, and increased search engine presence. We'll introduce you to some extensions that can help you turn your website into a high-powered, user-focused machine.

WebP Optimized Images enables reduced image size without losing significant quality. It also contributes to better site optimization for Magento stores, including faster loading time, SEO, and an easy-to-use interface.
Feature Highlights
WebP optimized next-generation image files on your site
75% and more reduced file sizes with the same quality
Rocket Speed: Faster load times by reduced data
SEO Optimization: Better rankings through better performance and faster load times
Automated conversion of existing .jpg + .png files
More than 95% of all internet users are currently using WebP-capable browsers
Pricing
The price is $199.

The Fastly Magento plugin replaces Magento Enterprise's native caching and spans over its distributed infrastructure. Fastly was chosen to be part of the Magento Enterprise Cloud Edition technology stack in addition to being Magento's first and only Premier Technology Partner for content delivery networks (CDNs).
Feature Highlights
Deliver Your Entire Storefront Faster
Instantly Update Content Globally
Shield Your Magento Platform From Traffic Spikes
Easy To Install & Use
Pricing
Base configuration and a Fastly service account are required to use this extension. Pricing for this starts at $0.12. Then you need to contact supporters to get the indeed price.
Reporting & Analysis Extensions
Understanding your company's performance is essential for success in the fast-paced world of e-commerce. We'll expose you to a number of remarkable extensions along the way that will enable you to analyze, comprehend, and take appropriate action on important data.

Nosto, a Magento Premier Technology Partner, enables businesses to provide completely personalized commerce experiences with fine-tuned merchandising rules control. It is an AI-powered Commerce Experience Platform that can create, deploy, and optimize 1:1 multichannel marketing campaigns and digital experiences.
Feature Highlights
Latest code quality standards and offers a trustworthy, easy, and seamless solution for ecommerce professionals on Magento.
Works seamlessly across any sized product catalog or traffic volume. Other personalization solutions do not scale to the same degree.
Enables retailers to get started within a matter of minutes. This is done through the use of patents which bypass back-end integration.
Integrates with Magento's other preferred technology partners and offers out-of-the-box support, e.g. multi-currency setups, multiple sites and ratings and reviews.
Ecommerce specialists have experience working with hundreds of Magento stores globally and our global partner network encompasses top Magento Solution partners and agencies specialized in Magento setups.
Pricing
Some additional fees are applied, depending on the size of the business and your plan. Please, contact them to get advice for the work.

This extension enables script connection between Skroutz Analytics and the Magento 2 shop, as well as some additional widgets included with Skroutz Analytics, such as a partner badge and product reviews. The main tracking script sends back order data, such as product SKUs, names, prices, and quantities from the order.
Feature Highlights
Analytics Tracking Script: automatically integrates the analytics tracking script to all your frontend pages.
Revenue Monitor: track all ecommerce data (transactions and revenue) generated during an order.
Product Reviews Tab: Skroutz provides a widget to display their platform's product reviews in your store, you can now enable it as a tab in your store's product pages
Partner Badge Widget: enable partner-embedded badge widget for you to embed in any page – location of your store.
Flexible Unique ID: in order to correctly track analytics for your store, you need to provide the same Unique ID as you did in your XML file. You can select from your product's attributes or custom attributes.
Pricing
The Annual subscription cost for the "Basic Package" is €400 and the Minimum initial stock is €80.65.
Content & Customization Extensions
Delivering a distinctive, customized experience to your customers is the secret to standing out and achieving success in today's digital market. We'll expose you to a hand-picked collection of cutting-edge extensions that can help you attract your audience and customize your online presence.

Improved Import and Export is a full-featured extension for Magento 2 and Adobe Commerce. The extension does not require any technical knowledge and is fully manageable from the administrator panel.
With the help of the extension, you can import and export almost every Magento 2 and Adobe Commerce/Cloud entity. You can update and upload products and prices, customers and categories, you can import orders, attributes, CMS pages and cart price rules.
You can use the extension for catalog updates, customer base transfers, CRM and ERP system integrations, migration from Shopify and Magento 1.
Feature Highlights
Scheduled import, admin panel and command line runs
Direct import from Google Sheets
Custom logic for importing Magento 2 configurable product
Generate URL if duplicate
Category import and mapping
Pricing
The price is $1,499.

Fast Simon is the leading shopping optimization platform for merchants. It drives eCommerce Search and Discovery, AI-Powered Merchandising and Personalization based on shopper behavior, store inventory, data, and visual signals for thousands of fast-growing Magento merchants.
Feature Highlights
AI-built sophisticated taxonomies and synonyms increase findability
Expands search for special handlings of SKUs, attributes, smart filters
Complete Merchandising – Optimize conversion in Collections & Search
Visual Merchandising
Rule-Based Merchandising
Image Display Optimiser – Take the guesswork out of Display Merchandising, and know which product image sells best.
Personalization – to dazzle your shoppers and boost conversion
Smart Collection Filters – Auto collection filters presented in an optimal order
Personalization – Fast Simon delivers real-time one-to-one micro-segmentation with AI-powered predictive personalization based on shopper behavior, store inventory and data
Upsell & Cross-Sell – Make personal product recommendations to your shoppers to increase order value
Pricing
Fast Simon is FREE for stores with up to 500 monthly sessions and offers paid subscriptions for larger stores. There is a 14-day trial period where you can experience all of Fast Simon premium features.
Sales Extensions
We'll introduce you to a hand-picked collection of cutting-edge extensions in this special excursion that are intended to increase your conversion rates and consumer engagement.

Gift Cards can help merchants attract more customers, drive extra revenue and get their brands noticed. By offering a wide array of gift card types and pricing schemes, you can create a smooth and effective gift-giving practice for your Magento 2 store.
Gift cards can assist merchants in attracting more customers, increasing revenue, and increasing brand awareness. It promotes a seamless and effective present-giving practice for Magento 2 stores by offering a wide range of gift cards and pricing strategies. Merchants can choose different gift card types to send to customers: Post gift cards, Print gift cards, or Email gift cards.
Feature Highlights
Flexible gift card types
Pricing type variety
Multi-store setup
Customer groups
Gift card code personalization
Expiration dates & email alerts
Import/export/migration functionality
Balance overview for customers
API Support
Pricing
The price is $398. 

M2E Pro is a Magento native extension that helps to upload your inventory and handle listings & orders on the largest marketplaces – eBay, Amazon, and Walmart. M2E Pro makes multi-channel sales much easier and faster.
Our fully automated and highly customizable solution allows you to conduct an entire business from your Magento platform. M2E Pro effortlessly integrates Magento with eBay, Amazon & Walmart, so you can streamline selling processes and expand your trading opportunities.
Feature Highlights
Get listed within 15 minutes
Control every aspect of your inventory
Automate order management
Apply your own selling rules
Maintain active marketplace listings
Smoothly integrate with marketplaces
Keep your Amazon profits at a peak level
Elevate your sales strategy with in-depth analytics
Pricing
The trial period is 30 days, after that, you have to choose one of 3 plans: Starter ($68/month), Business ($136/month) and Enterprise($680/month)
Bottom Line
In conclusion, the e-commerce industry is always changing, and maintaining a competitive edge is essential to generating remarkable sales growth. We've started an exploration of the top Magento extensions made to soar your sales numbers to new heights.
These extensions are the stepping stones to e-commerce success because they optimize your site's performance while securing seamless payment processing, master marketing techniques while perfecting your financial management, and customize your content while ensuring effective shipping and fulfillment.
By integrating these cutting-edge solutions into your Magento 2 store, you've armed yourself with the tools and strategies to captivate your audience, enhance customer experiences, and ultimately, drive conversions and revenue.
Read more: