Ecommerce has now grown to be a multi-billion dollar business. Because of the Covid-19 impact and a rising shopping trend, hundreds of thousands of eCommerce and online stores are found worldwide. Along with that growth, choosing a credible eStore building platform is extremely important for business owners to achieve productivity and efficiency at work. As a result, Magento's popularity is significantly rising since it is one of the platforms trusted by big brands. In fact, thanks to its unique features, groundbreaking capabilities, diverse themes, and templates, Magento has entered the top of the best eCommerce platforms in 2022.
Magento Popularity: Usage Statistics Of Magento In 2022
Magento is one of the most popular eCommerce web builders for launching an online business. Its popularity is growing every day, as seen by the graphs below. Here are 6 facts about Magento's position in the eCommerce market:
#1: Magento is among the top 10th most popular eCommerce platforms in the world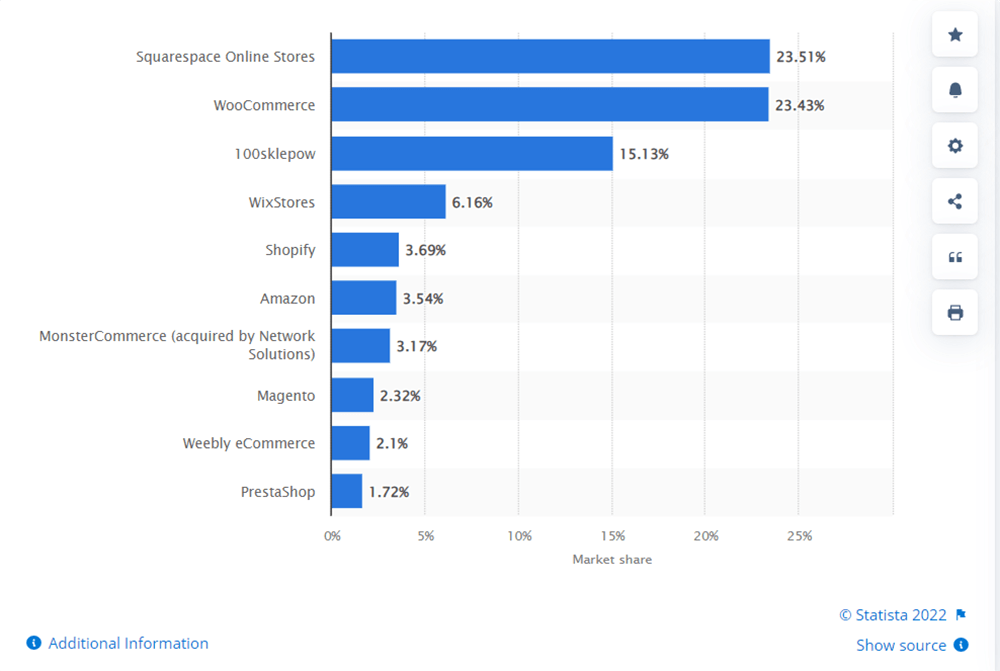 Magento is a flexible and more secure platform for eCommerce since it is always up to date with design trends, online shopping needs, and online privacy regulations. Updates and patches are released frequently, and those can solve any potential problems and hacking.
Besides, this platform can also manage a large number of queries. You can serve as many daily customers as you want. These factors make Magento an ideal choice for online stores.
Over a quarter of a million merchants rely on Magento to run their online businesses, according to Magento's data. This makes it one of the most popular eCommerce systems, trailing just Shopify and WooCommerce in terms of popularity. Magento has developed since its inception, with a growing number of companies utilizing it as the cornerstone of their online retail offering. As a result, Magento has successfully created a vast community with more or less 200 thousand members.
#3: Nearly 7500 customers have switched from other eCommerce platforms to Magento
Magento appears to have a higher-than-average inward migration rate in the eCommerce ecosystem. Last year, it attracted approximately 7,500 merchants from only three rival CMSs. This is understandable since Magento is seamless integration, limitless customization, and free-to-use.
#4: Many big brands in the world (Omega Watches, Ford, Bulgari,…) choose Magento as their eCommerce platform
Endorsement from brands that are popular across the globe and experience regular heavy traffic has helped convince other merchants to switch to Magento.
In fact, thanks to its wide range of functions, Magento is capable of supporting businesses of any size and industry. Therefore, in addition to the names mentioned above, many other famous websites also choose Magento, such as Canifa, Pepe Jeans, the Ford Motor Company, Liverpool FC, Coca-Cola, etc.
#5: On the Marketplace, over 3500 Magento extensions are available
Magento is an eCommerce platform with a lot of built-in features and functionality. On the Magento marketplace, there are already over 3500 Magento extensions available to enhance the capabilities of the platform. Therefore, it allows businesses to extend the functionality of their websites or even have a custom extension developed to their specifications.
#6: More than 2.5 million times, the Magento platform code has been downloaded
The Magento platform code has been downloaded over 2.5 million times, and Magento-based eCommerce systems were used to do commerce worth more than $155 billion. With each passing year, the number and stats continue to rise.
Magento Popularity: Magento Marketshare
Market share helps you see the strength or importance of a business in a particular niche. To know more about Magento popularity, let's take a look at its market share.
#1. Magento holds a 1.1% share of the CMS (Content Management System) market
Although Magento's market share has decreased by 0.4% compared to last year, this platform is still used by 1.1% of websites running CMS. It is because of the platform's wide reach, user-friendly operations, and approval of large businesses.
#2: Magento has a 9% market share in the top 10K web stores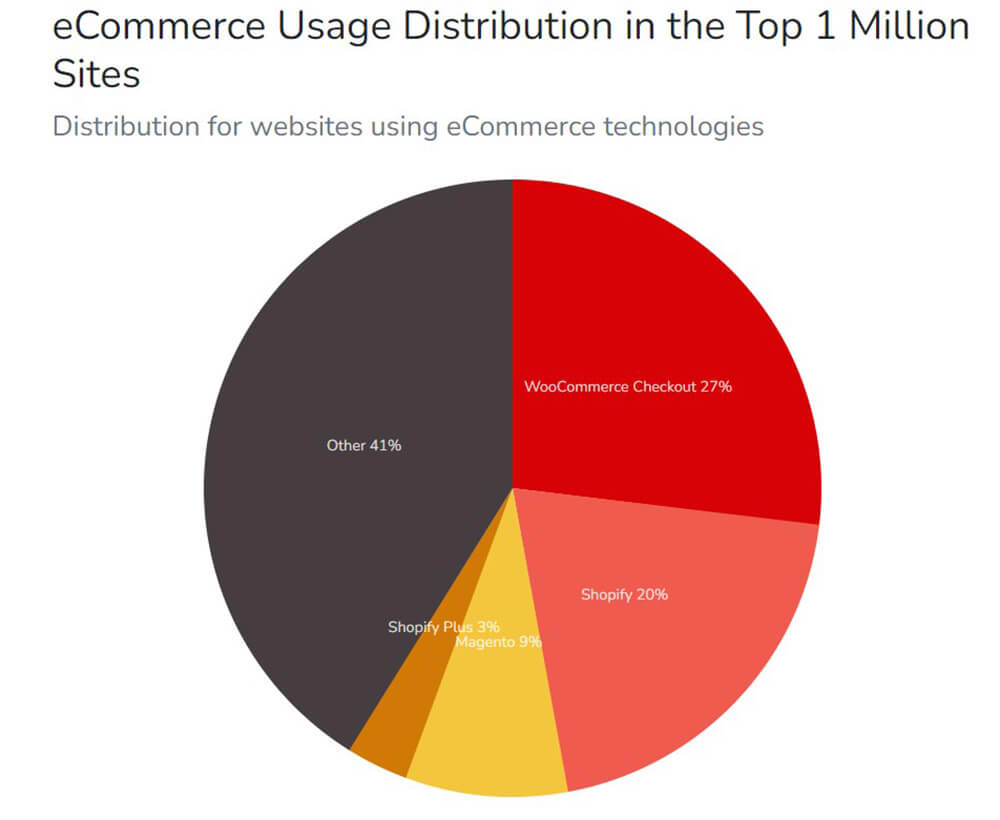 Magento has surpassed the 10,000 milestones in terms of an overall number of web stores, with more to launch in the near future. It is the third-best eCommerce platform for eSeller, just after Shopify and WooCommerce.
#3: More than 20% of the top 1000 e-retailers in the US and Canada use Magento
According to a study, more than 200 users of Magento are in the top 1000 sellers in the US and Canada, making it one of the most widely used eCommerce content management systems. This market share is expected to continue to grow due to the increasing number of retailers turning to online business.
Top 7 eCommerce Trends In 2022 That Will Increase The Value Of Your Magento 2 Store
To compete with other formidable competitors, Magento is constantly changing to make its platform more suitable for customers. With that effort, Magento has succeeded in getting the attention of customers. Let's look at the notable Magento trends to understand more about this.
#1. Voice search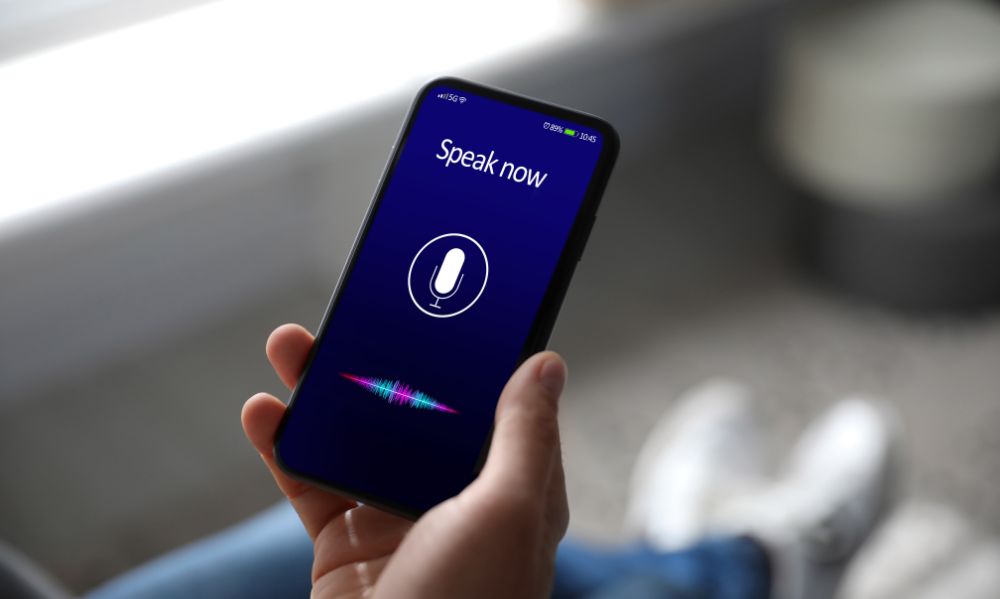 Voice search is a function that allows users to search for information on the internet or on a specific website by speaking instead of typing. Thanks to this convenience, the eCommerce industry has taken a big step forward. As a result, the integration of Magento voice search-based extensions has also become so important.
#2. VR (Virtual Reality) and AR (Augmented Reality)
The eCommerce industry is constantly evolving, so the implementation of new technology is possible. Implementing AR/VR technology can gain a massive curiosity from your customers and make it easier for them to visualize your products. This allows them to have a better experience and leads to satisfaction. As a result, your Magento 2 shop can significantly increase business income.
#3. AI (Artificial Intelligence)
Along with the development of technology, artificial intelligence has been applied in many different fields such as labor, health care, security, traffic, marketing, and the like.
Especially in marketing, AI applications are related to researching customer behavior, collecting customer information, and answering customers' questions about the company's products. So if you integrate AI technology into your Magento 2 shop, you can catch these benefits quickly.
#4. PWA (Progressive Web App)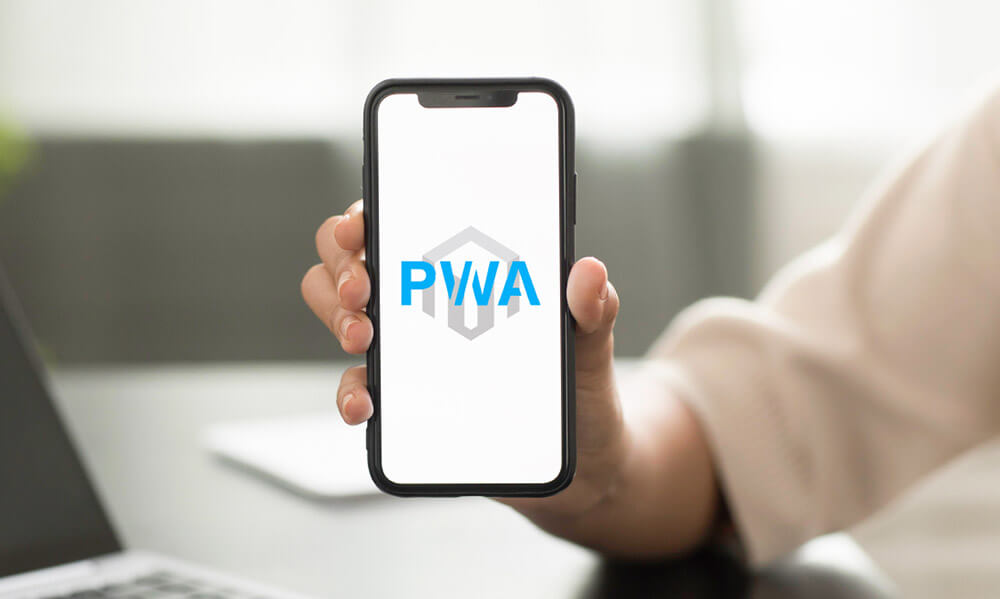 Progressive Web App is a contemporary web application that functions similarly to a native mobile app but does not require downloading. Your PWA can send push notifications or work offline like a regular app. Besides, when using PWA technology, your website will have the same look and feel as applications when seen on Android or iOS phones. This improves your website's user experience and enhances your conversion rate.
#5. Push Notification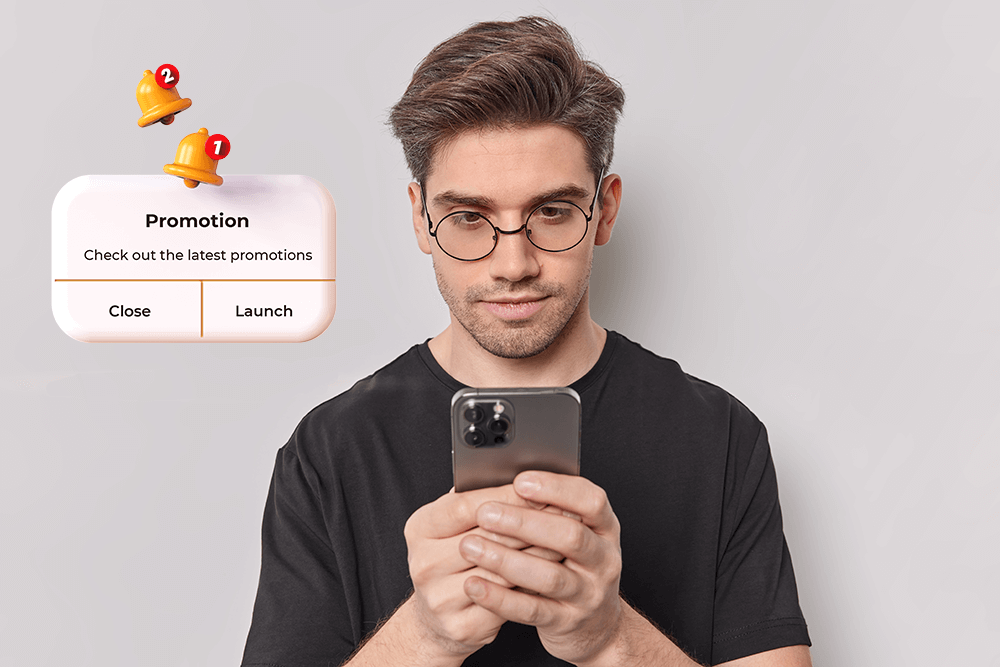 Push Notification is a short message to send your customers. This trend not only helps you to keep in touch with your old customers but also to attract new customers. It may be sent via customized emails, text messages, social media, or directly through your customers' phones. Using Magento 2's push notification functionality, you can analyze your customers' purchasing habits and send them messages tailored to their requirements.
#6. Accelerated Mobile Pages (AMP)
AMPs are web pages that use a highly sophisticated HTML framework. This makes data transmission between browsers easier, resulting in a more consistent user experience. To put it another way, it almost eliminates the website loading time. Thus, smartphone-optimized pages should load at an incredible speed.
#7. Synchronize With Marketplaces
When your Magento 2 store is synchronized with online marketplaces, it's straightforward to import and export product data and other details between platforms. Product uploads, price (and other data) changes, order and inventory number updates, and other activities benefit from the synchronization of these two systems. In other words, it allows you to manage two sales platforms from a single dashboard without changing how you run your business or adding additional steps.
#8: Live stream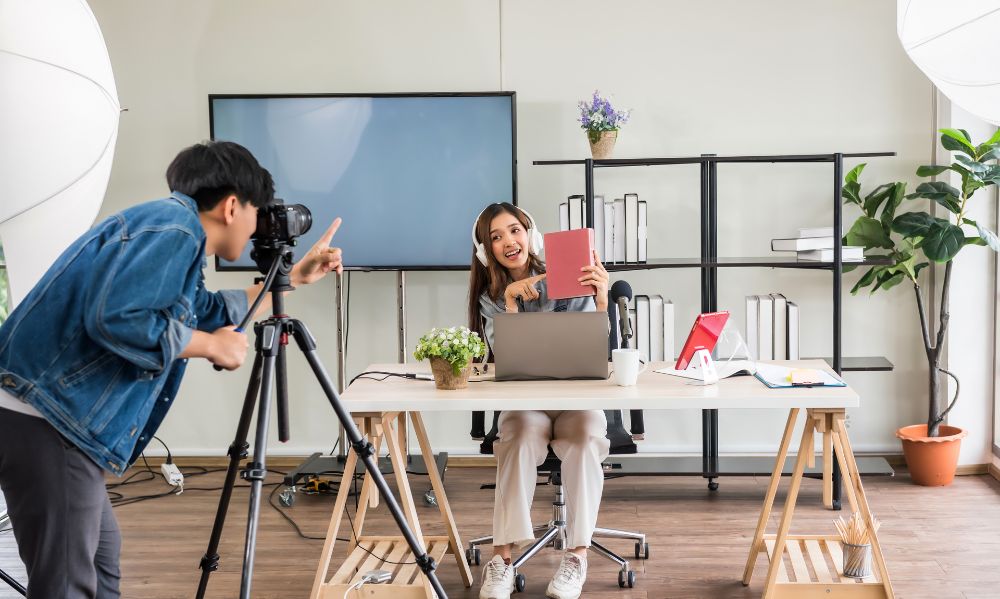 The use of live streaming is becoming more common in all internet industries. You may exchange information and discuss directly with your consumers through live streaming, making it easier to handle their concerns. Although it is not new, live streaming is still considered one of the notable trends of Magento to help online sellers more conveniently in selling.
#9: Parallax Scrolling
It is another interesting trend geared toward user experience. As a user scrolls down or sideways on a website, parallax scrolling is a user-controlled design commonly sprinkled with moving photographs, videos, and interactive information. The concept has enormous potential for enhancing the user experience on product pages. On eCommerce websites, parallax scrolling may be utilized to display goods in context better and lead users through a preset content flow.
Conclusion
In today's industry, there are so many eCommerce platforms we can choose from. However, among those web builders, we must admit that Magento popularity is still undeniably high since it is trusted by many well-known companies worldwide. 
This has been proven by this open-source eCommerce platform's vast community, significant market share, and a growing number of users. With Magento's outstanding performance, we believe its reputation will continue to increase in the future.
Above is all information about Magento popularity. We hope you find it useful. Thanks for reading!