Slow web loading sharply earns apart when it comes to conversion killers. Your Magento website speed heavily determines your search engine's ranking through bounce rates, cart abandonment rates, and your sales.
Only 1s faster can help Amazon gain $1.6 million in revenue each year. That's why Amazon is always eyeing the speed optimizing methods. And why you should too!
In this post, we'll compare the load performance between the regular Magento website and Magento PWA to show how PWA can radically improve speed and user experience as a whole.
Why Does Slow Loading Happen To Regular Magento Website?
Slow performance can happen due to various reasons. As you grow, your site data and content enlarge, which commonly causes the site to delay loading. That's why it's crucial to check your Magento site frequently. If you have optimized the data, but the loading hasn't improved, here are other causes.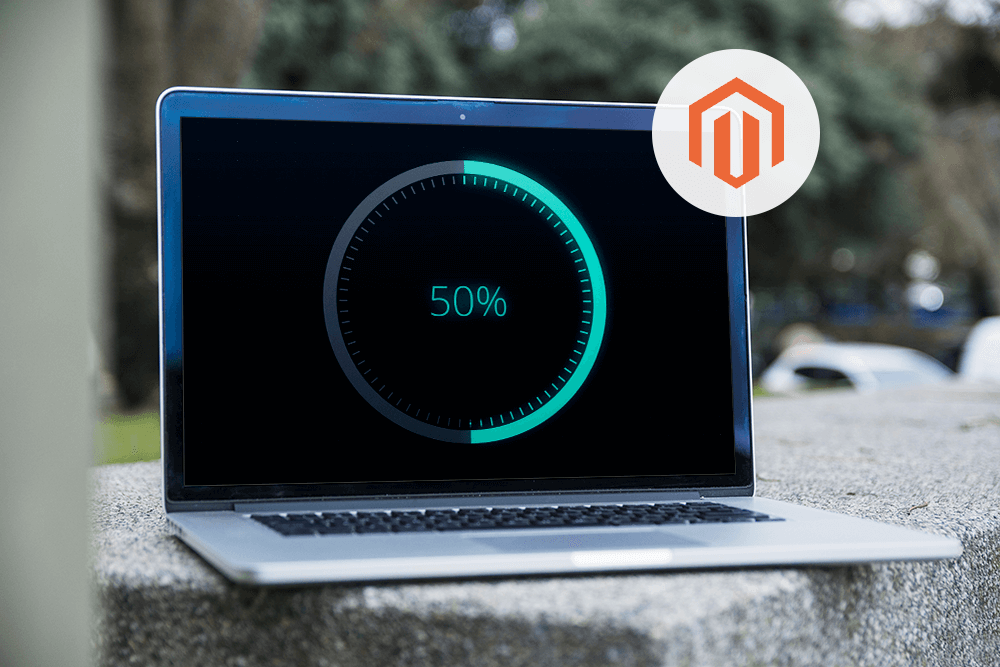 Outdated Magento Version
When the old hardware of your current version doesn't meet the Magento new and improved standard, the site needs more tasks to process to load.
Magento 2 updates come with not only bug fixes but also performance improvements. So make sure to keep your site running on the latest version.
Incorrect Or Missed Cache Setting
Some mistakes in caching settings can be a barrier to Magento website speed. Off-used caches can be caused by some dubious third parties or someone who accessed your site and forgot to turn it back on.
Another common problem is when you lack the needed caching for data from media-rich resources like images and videos, database queries, HTTP, etc.
Heavy Site's Code
The heavier workload needed to set up the code in the server/browser, the longer visitors have to wait for it. Many extensions or complex integrations can be the reason behind this, so you should ask for site optimization or features customization services.
If you intend to fill the site with high-quality content and trendy, up-to-date design, maybe you should consider load optimizing ways first, or your prospects will bounce before they admire your effort.
Magento PWA's Speedy Outperformance Over Magento Websites
First-page Loading
Many e-commerce business owners run into the issue of Magento's slow loading. The headache of seeing sales drop is real. Magento also realizes the problem; that's why they offer the PWA Studio solution to speed up Magento 2.
Retail touchpoints reveal that PWA can maintain first-page load to below 5 secs. To better compare PWA stands out from the normal e-commerce site, we will take Konga as an example to examine the before and after of PWA transformation.
While searching for a way to create a fast user experience for two-thirds of Nigerian shoppers who can only access the 2G network, Konga saw positive results with PWA compared to their native app. Their PWA uses 92% fewer data for first-page load and 82% fewer data to make transactions.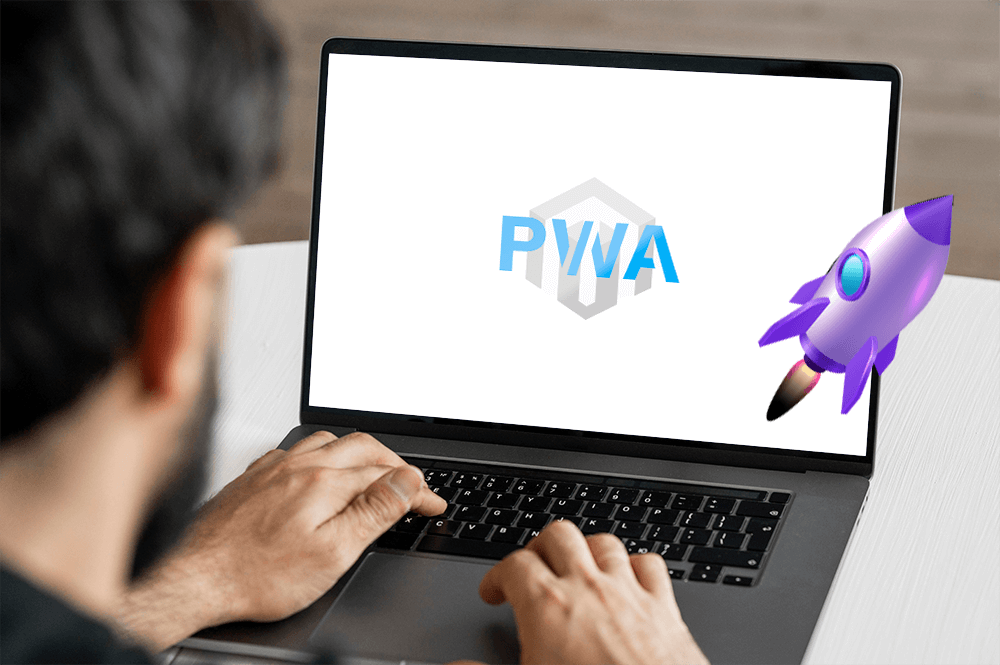 On-Site Page Switching
The following product page you click on a Magento site takes at least more than 5 secs to appear; if not is around 20-30 seconds. This is the typical case for e-commerce businesses with highly complex and interactive requirements.
If the initial load is slow, the whole process is rather dull and drained. The point of driving visitors to stay longer on-site is to trigger them to see more and, therefore, buy more. PWA is reported to increase a minimum of 0.9 secs stay-in time on mobile.
You'll create multiple page view events on-site when you switch to other pages on a Magento 2. But with PWAs, this event happens only once from the initial click. When you change pages on a PWA, the HTML head is kept still, meaning that the whole site doesn't reload! This is what makes PWA faster.
Site Responsiveness
In the game of milliseconds, it's valuable how PWA can reduce page load from 4.5s to 1.3s for the subsequent viewing. This also implies that the longer visitors stay on-site, the smoother the interaction gets. PWAs respond almost instantly to users on the second click.
Take another look at Nikkei. Before, their site took about 20s to make interaction consistent. Also, because mobile is the dominant device in e-commerce sales, Nikkei wants to improve the mobile loading speed to less than 3 secs. So they came to PWA as an ideal solution.
After the integration, they receive more than double organic traffic, a 49% increase in daily active users, doubled page views per session, and 58% more subscriptions. Since then, Nikkei has made speed a core metric and witnessed excellent results.
Read More: How Fast Is Magento PWA? Is It Faster Than Regular Magento Websites?
How Can Magento PWA Help?
Loading Optimization With Service Workers
Service workers are the essence of PWA technologies. An independently run JavaScript file that controls multiple roles from intercepting network requests, caching, or retrieving site data, to delivering popup messages.
One of the juiciest benefits that service workers carry is the proactive control of asset caching. Thanks to it, PWA can cache all the necessities ready to immediate appearance for the return.
Specifically, service workers use cache and storage APIs to precache elements and content to store in the background. These data still show up even when the connection is lost.
In this way, not only page switching becomes smooth and streamlined, but the site gets more responsive and interactive to users' activities, thus resulting in a fast, satisfying, and uninterrupted buying experience.
Recap
Site speed can be defined in 3 ways: first-page load, page switching, and responsiveness. Focus on improving all these aspects to ensure a complete user experience that is swift, smooth, and satisfying.
Magento PWA can easily outperform Magento website speed thanks to the amazing work of service workers. First-page loading of PWA is fast but not prominent enough for the eCommerce market. This is because PWA is built to cache data as users interact and not upfront.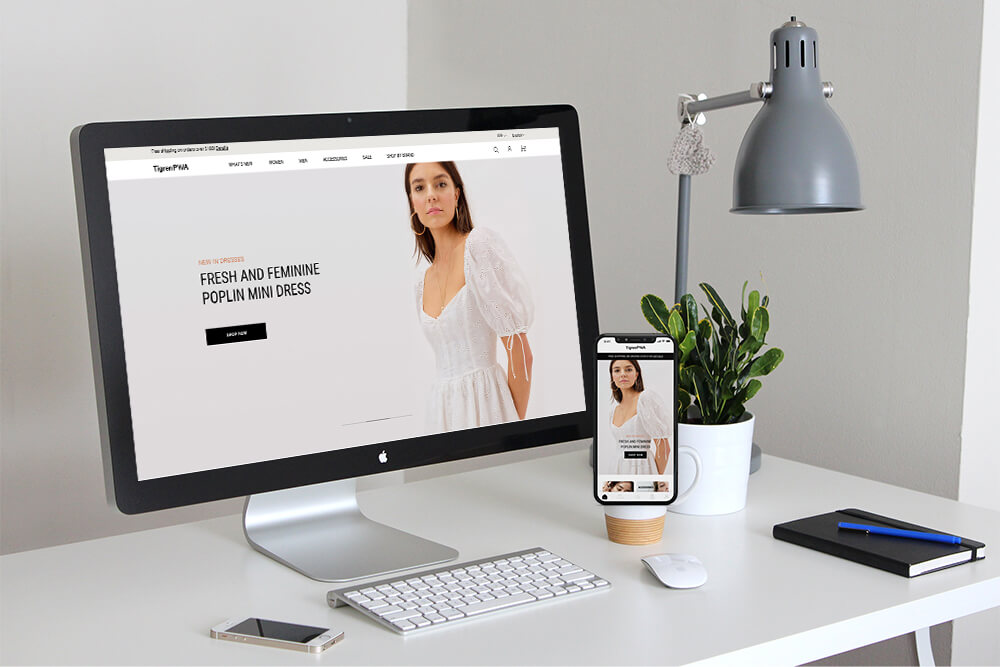 But do not worry too much as PWA can be further optimized and tailored to your site content and code to improve the overall speed performance. Reach out to a reliable PWA development agency that can help you bring the A-game to the table. Or you can check out Tigren's high-quality Magento 2 Progressive Web App development services.
Read More:
Magento PWA And Magento Website Structure Comparison
Magento PWA And Magento Website User Experience Comparison
Magento PWA And Magento Web Development Process Comparison
Magento PWA And Magento Website Cost Comparison