An appropriate website structure allows merchants to optimize the development process and save remarkable resources. For Magento websites, the typical approach is using monolithic architecture. However, in recent years, the headless structure of Magento PWA has attracted many famous brands thanks to its outstanding benefits. So how do these solutions affect the performance of your online store? Let's take a closer look by comparing Magento PWA and Magento website structure.
A Quick Grasp About Magento Website Structure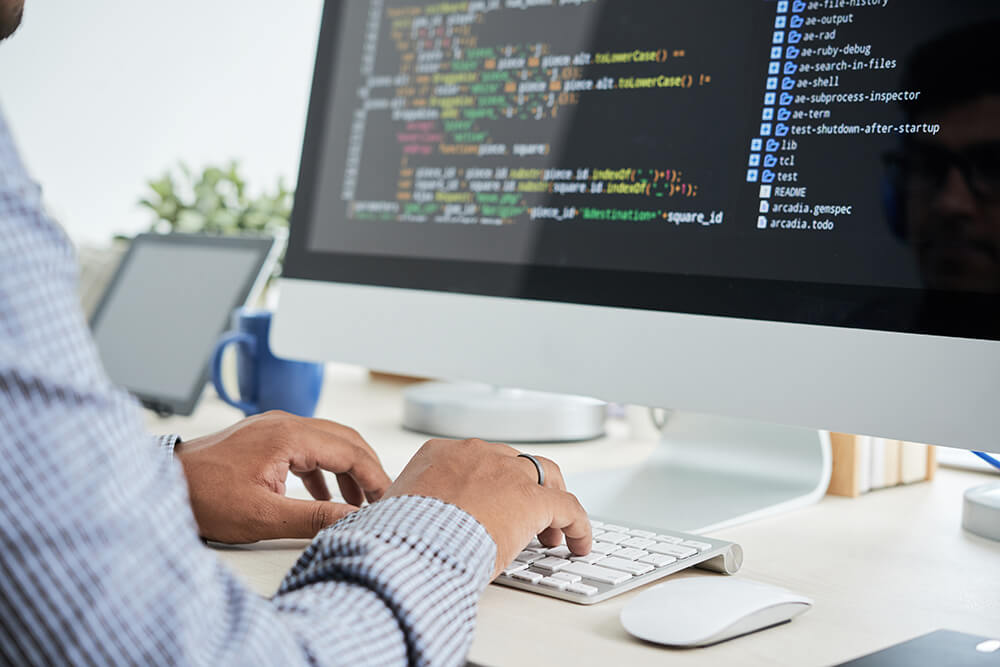 The structure of a website often has two layers: front end and back end. The front-end focuses on visual elements which directly interact with end-users. Meanwhile, the backend is in charge of the database and technical applications that customers can not see.
Monolithic is a traditional website structure that allows a tight connection between the front end and back end. The backend will render all the HTML and return it to the front end for display in this architecture.
The newer style of structure that many web applications are using is headless architecture. Unlike a monolithic structure, the headless separate work between the front and backend. The front-end can be freely customized without being limited by the backend. In general, this structure promotes more flexibility and faster web development.
The headless form is applied in Magento 2 PWA, an on-trend solution for many E-commerce businesses.
Magento PWA And Magento Website Structure
Magento Website
The monolithic structure is applied in regular Magento websites, with the front and backend tightly connected.
Pros
The word "mono" already implies a single codebase of monolithic architecture. It allows a simple deployment, easy test, and straightforward scale.
Cons
However, there are certain drawbacks to the old architecture. The biggest issue is the tight coupling structure.
Everything works in a chain, which means any change will stop the entire system, and you need to redeploy the whole configuration.
In case there is a code failure, it can negatively affect the performance of the whole setup. In addition, this structure will not allow reusable applications.
For instance, if you want to extract a feature or content, it shall not work due to the high dependence on the whole ecosystem. The response time in new updates can also slow down for this tight coupling architecture.
Magento PWA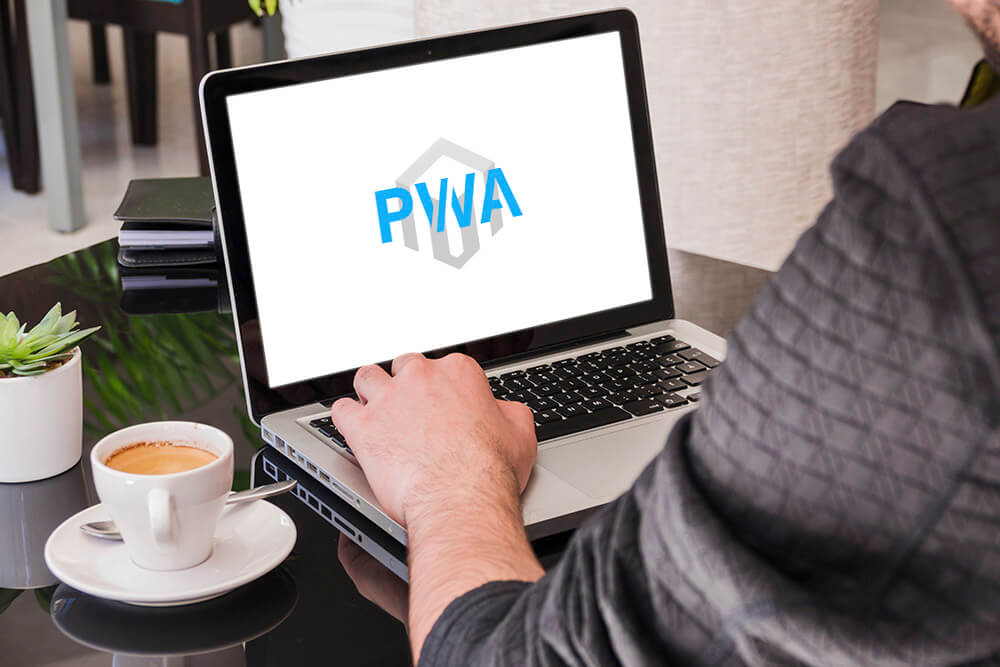 The headless structure is applied in most Magento 2 PWAs. This modern approach can take back the downsides of using monolithic architecture.
Pros
Unlike the monolithic structure, the frontend and backend are decoupled. And when converting from a Magento frontend to a modern PWA storefront, your website will have many significant advantages.
The headless structure allows high independence between the head and the body of your Magento 2 website. With this architecture, the developer is free to build as much content as they want, such as websites, apps, and links with the back end via APIs.
The API can make your content available on any channel and any device.
You can also adjust your modern storefront freely without having to alter the database. It is a less risky approach compared to the monolithic approach.
Apart from that, the headless structure increases update flexibility and save enterprises a significant amount of time and resources.
You can change the look of your storefront more often to match customer demand without affecting the entire site. The headless structure is projected to be the future of E-commerce because of its significant features.
According to Magento's surveys in Adobe Summit in 2020, there is 83.7% of E-commerce merchants answered that they are using or planning to use headless CMS for their projects.
Cons
Being modern architecture, the cost of applying a headless structure in Magento 2 PWA is undoubtedly higher than the monolithic.
Decoupling system work also necessitates the use of new technologies and extensive development. As a result, you'll need to hire experienced and skilled developers for this project. However, the final result will pay off well.
Read More:
Headless PWA Frontend For Magento: Thorough Understanding In 5 Mins
How To Upgrade Your Magento Frontend To A Modern Magento 2 PWA Storefront
The Best Approach For E-commerce Website Structure
Given the pros and cons of the Magento website and Magento PWA structure, the recommended option is to use the headless architecture of Magento 2 PWA.
Not only will it allow more flexibility and independence in development, but the headless approach is also ideal for E-commerce businesses that want to catch new technology trends.
And when integrating Magento 2 PWA, your website will function even more smoothly and efficiently. The modern PWA storefront allows flexible customization to level up the UX. Besides, with the on-trend PWA technology, your online store will amaze customers with great features:
App-like interface
Push notifications
Offline mode
Splash page
Lightning speed
Mobile-friendliness
Contact Tigren now to upgrade your website with Magento 2 PWA – the innovative solution for E-commerce businesses.
If you demand a new look for your online store, you can refer to our theme – TigrenPWA. This premium template is built on the headless architecture of PWA and can equip your page with incredible features.
With an experienced development team, we are proud to deliver high-quality yet cost-effective Magento PWA solutions to level up your website. Not only will your store have an aesthetic and clean design, but it will also enhance a seamless experience for customers.
We also provide Magento PWA custom development service, in which you can freely modify your shopfront with unique ideas.
Wrapping Up
The E-commerce industry is growing extensively. As a result, merchants need to take advantage of the latest technology to stand out from the crowd. Magento 2 PWA is undoubtedly an excellent solution for online stores with on-trend headless architecture. It's also a perfect option for native app development, which may help organizations save money.
If you have any queries about E-commerce service or Magento PWA development, please let us know at [email protected]. Our professional team will support you with the latest updates on E-commerce solutions.
Read More:
Magento PWA And Magento Website User Experience Comparison
Magento PWA And Magento Website Features Comparison
Magento PWA And Magento Website Design Comparison
Magento PWA And Magento Website Speed Comparison
Magento PWA And Magento Website Cost Comparison
Magento PWA And Magento Website SEO Comparison