Are you planning to enrich your website with the flourishing Magento PWA solution? If yes, it is essential to discover the wheel life of Magento PWA. Let's dive into the 7 phases of the Magento PWA development life cycle.
What Is Magento PWA? Common Magento PWA Development Solutions?
Magento PWA
Magento PWA is a Progressive Web Application integrated with the Magento website. It is a perfect alternative to native app development for online stores, prioritizing the mobile-first approach.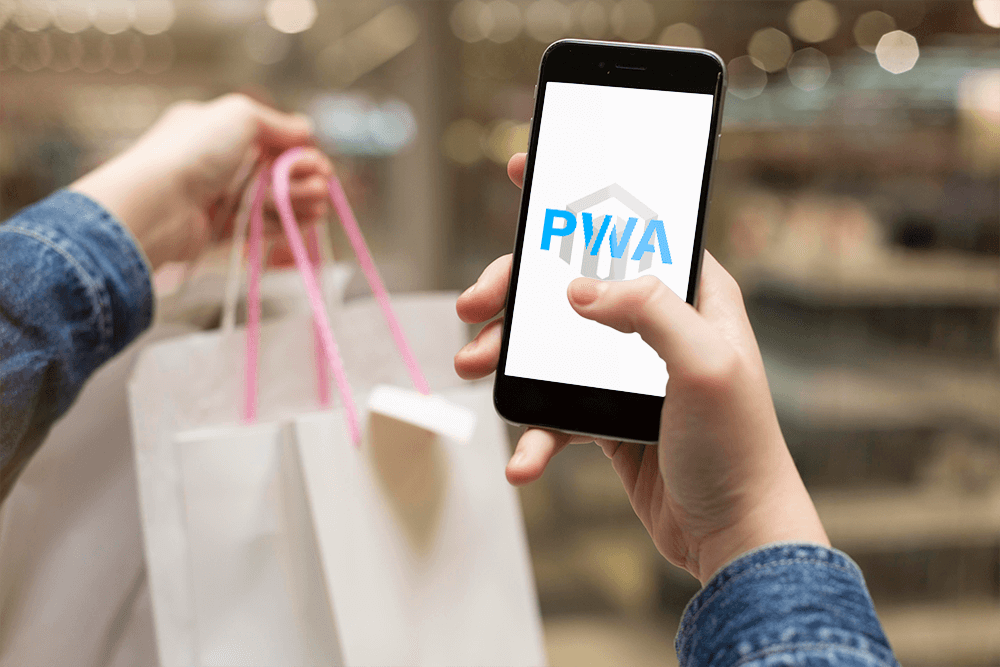 Common Magento PWA Development Solutions
This article will mainly focus on the life wheel of Magento's PWA themes and custom Magento PWA development. These are advanced solutions to upgrade Magento websites with enriched PWA features and engaging designs.
7 Phases Of Magento PWA Development Life Cycle
1. Initiation Phase
In this stage, e-commerce merchants should educate themselves to get the whole picture of Magento PWA.
If you already have a Magento website and want to integrate it with PWA, knowing how PWA can affect your site performance is critical.
It's recommended to list out your design options, features to keep from the old Magento site, and functions for the new PWA storefront that you expect.
Make this step as detailed as possible and thoroughly discuss it with your developer team to prevent mistakes.
2. Provider Selection Phase
Choosing the right developer is critical in any collaboration to achieve your business goal, especially for PWA integration. Design, cost, and features are core elements you need to consider.
A few big names provide Magento PWA services, such as TigrenPWA. Each company offers a different price, package, and development time.
You may have seen free PWA theme offers, but there's nothing that guarantees their quality. And there may be hidden costs.
So in this phase, research the market ins and outs. It would help if you made an in-depth comparison of available Magento PWA providers on design, cost, and features. Go online and find out how these demo versions can meet your expectations.
3. Discussion Phase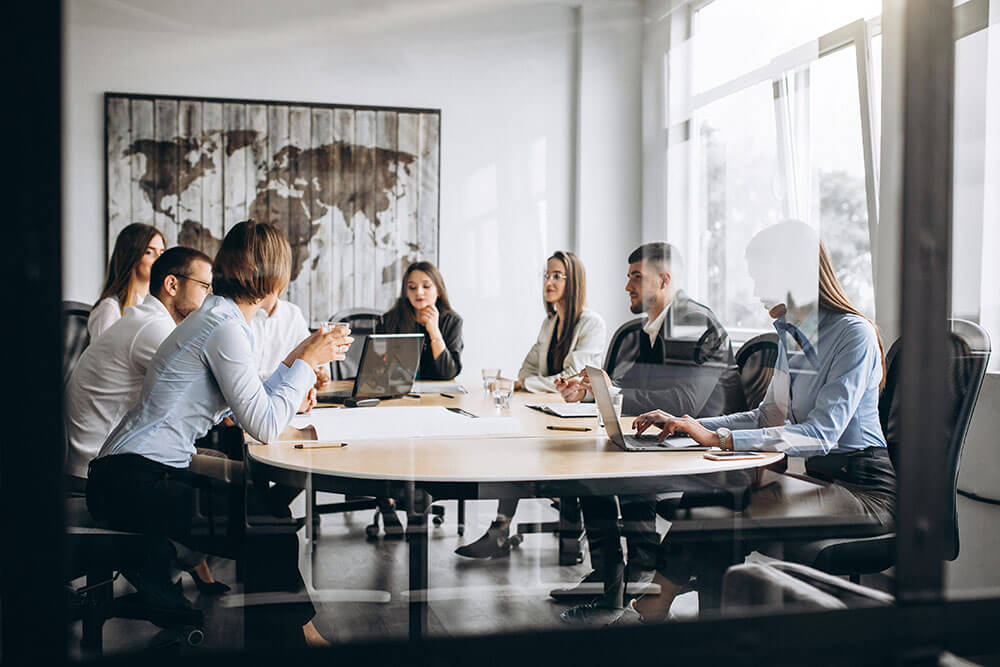 After picking a Magento PWA development company, merchants need to discuss further the PWA project detail. The goal of this stage is to reach a final contract.
Confer your desire for the website interface, features, and budget in a transparent scheme. Breaking down specific milestones with an expected timeline is also essential.
And make sure that the Magento PWA company can qualify your requirements well.
Any misunderstanding needs to be clarified in this step. Involve your team in tracking and evaluating every option carefully.
4. Development Phase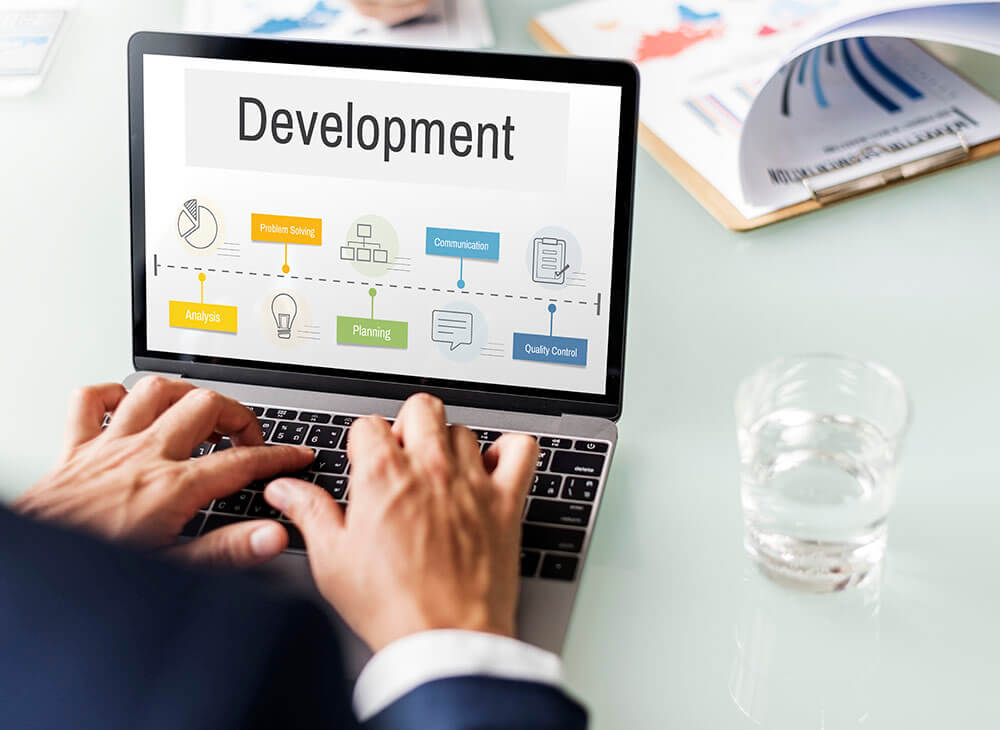 This phase calls for the user interface design and PWA implementation. Keep in mind that the new design should be relevant to your brand and convenient for your target audience.
The Magento PWA developer needs to optimize critical elements like logo, homepage, product pages, checkout, etc.
And when it comes to PWA development, make sure they can integrate the full functions of PWA:
Push notifications
Offline mode
App-like performance
Cross-platform compatibility
Secure connection
The coding part of the technical system also needs to be well-maintained.
5. Monitoring Phase
Your team should keep track of the Magento PWA work based on the agreed timeline. It is essential to guarantee that the Magento PWA partner follows the project guideline strictly.
Besides, you also need to evaluate and implement necessary changes to meet your KPIs. Any issue raised in the process must be handled quickly to avoid wasting time and resources.
6. Testing Phase
Before launching the final version, you need to test the PWA storefront and backend thoroughly. Ensure that the theme matches your brand identity and that all Magento & PWA features work smoothly.
Besides, you need to review and analyze the demo version with your expected outcome.
It is great to answer these questions:
Does the new version keep all Magento features you want to maintain?
Is the PWA storefront easy to navigate?
Is the new store friendly for both desktops and mobiles?
Are rich built-in features included?
Is it easy to manage your product, catalog, and user account?
Is there any trouble with the storefront and the management system?
7. Release Phase
When you are satisfied with the new Magento PWA store, it is time to bring it to your customers.
Creating a video to advertise your new service is recommended since users are more attracted by engaging photos and sound instead of long posts and articles.
Besides, you can take advantage of popular marketing channels like social media, email marketing, and website to reach more customers.
A few important notes:
Choose the right time for your target audience
Avoid significant events to grasp more attention
Create engaging content for marketing
Include contact information
Tigren – The Best Solution To Deliver Magento PWA
Tigren commits to delivering excellent quality of Magento PWA service for your business.
Rich Experience
We have experienced e-commerce development services since 2012. Our team has worked relentlessly to equip merchants with top-notch Magento PWA service.
We have cooperated with many worldwide brands in the last ten years, including TruClothing, Shop Eddies, UKCS, Exurbe cosmetics, etc.
Various Magento PWA Solutions
We are proud of our ready-made Magento PWA theme – TigrenPWA in dressing power for your website. Our free to premium theme is a cost-effective yet high-quality solution.
With a modest investment, your website will have an aesthetic storefront design and advanced Magento PWA functions.
If you want to build a Magento PWA site from scratch, we can also deliver a unique design that matches your requirements at a reasonable cost.
Dedicated Attitude
We will follow the timeline strictly to ensure excellent work in the quickest time. In addition, we guarantee you get the best cooperation experience by paying attention to every feedback in the project and a free support period afterward.
Final Words
Magento PWA is the on-trend solution for merchants who want to scale online businesses. With powerful features and an engaging user interface, it is forecasted to be the leading approach in the E-commerce industry.
Now that you are well-equipped with the 7 phases of the Magento PWA development life cycle. Don't miss the chance to upgrade your online store with Tigren's Magento 2 PWA Development services.