Using ready-made themes is the perfect solution to build a decent and professional-looking Magento store with a limited budget. So are you looking for the one theme that best suits your business demand? Are you confused and need to compare the Magento PWA themes vs regular Magento themes?
Magento themes or Magento 2 themes have been widely used for the past few years thanks to their diversity and convenience. But with the rising demand in the e-commerce industry, a new solution known as Magento Progressive Web App theme and template has recently gained more attention from business owners.
You may have heard such questions as "What is its purpose? Is it different from usual Magento 2 templates? How about its price?". Some people even doubt if it could really exceed traditional Magento themes.
This article will give you a clear, concise, and comprehensive comparison of PWA themes and Magento 2 themes so that afterward, you can make a better decision for your eCommerce website.
Overview Of The Regular Magento Themes & Templates
Regular themes are sets of templates that will define your frontend appearance when installed in your Magento backend.
Installation
Regular Magento themes are easily integrated into the site, and most frontend developers can execute the installation.
Then, the Magento default frontend design will switch to your new theme design. They are simple to manage as the Magento backend connects directly to the frontend like regular websites.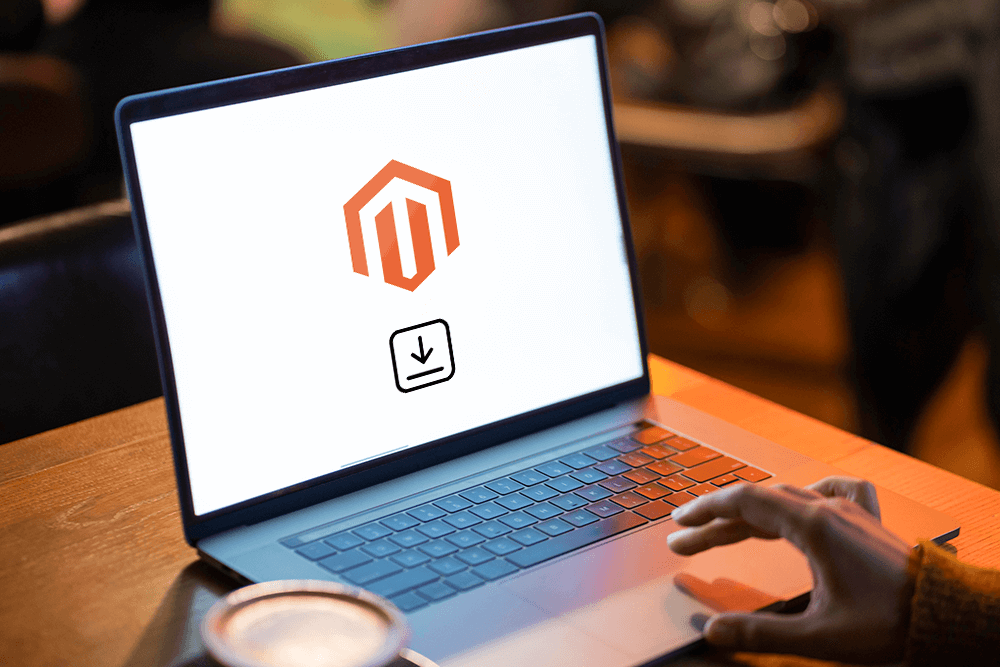 Price Range
There are 3 price ranges for regular Magento themes:
Free
Basic: $50-$200
Premium: $200-$1,000
The free only gives you the simplest version of an online store, while the basic brings you much better designs with additional functional pages. The premium includes versatile designs and advanced e-commerce features.
Design
The main advantage of regular Magento themes is that they help create an eye-catching, attractive e-commerce storefront. As they appeared long ago when Magento was first released, there are countless themes for you to choose from.
Among the basic range of $80-$200, you already have access to high-quality Magento themes with a diversified look and feel for each business scale, category, and industry.
You can easily make custom changes to this pre-designed solution, from layouts to content and design elements. Another crucial point of regular themes is being responsive across all devices.
Speed
The web speed performance depends heavily on the site data. Some Magento themes are slow, and some are considerably fast.
If theme providers declare that they provide fast themes, they can still not guarantee you a fast e-commerce site, as those themes use the sample data, which is light-weighted and uncomplicated.
Meanwhile, the actual data will comprise many product images and information, content, media, and extensions; this will be a different case. You're going to need to optimize web performance to improve the site speed.
Performance
Regular Magento themes are built to solve the web design problem rather than support the functions. But with premium themes, there are still several built-in features to strengthen the overall operation.
Since these templates are made explicitly to Magento standards, they are compatible with full Magento default features to ensure a stable website. Regular themes are compatible with all third-party extensions, but you'll only need minor modifications if there's an exception.
Overview Of The Magento PWA Themes & Templates
PWA (Progressive Web App) is a future-next web app technology that allows your website to own a deep, engaging user experience just like an app. So Magento Progressive Web App themes are the sets of pre-designed web pages and necessary tools that can switch your store into a Magento PWA website.
Installation
PWA theme installation is much more complex, and configuration takes longer. Not any developer can carry out this task as they need to know the PWA technology.
Specifically, after setting up, the whole Magento frontend will be replaced by the PWA storefront along with a new design. Changes in the Magento backend will be processed through APIs before they result on the PWA storefront.
This relative independence between the frontend and backend reduces errors and fixing time.
Price Range
Magento PWA templates can be divided into 2 types regarding their prices:
Free/open-source
Basic themes: $300- $500
The free themes are most fit for developers who use them to learn about PWA or to use them to add their exclusive touch-ups like extra features or UX design and resell their end results.
Because the theme design and basic features in this range are tedious and inefficient, they might not meet your expectations for online sales.
Premium themes: $500-$3,000
E-commerce businesses should purchase premium themes. They offer a comprehensive set of core and advanced built-in features alongside powerful and effective web and app design that helps support SEO and increase conversion rates.
Design
Because it's still relatively new, the number of available Magento PWA themes is much more limited compared to the regular themes.
While Magento regular templates only focus on making the site responsive and proportional to every screen size, PWA themes for Magento go the extra mile with a well-invested mobile design for a more authentic app-like experience. Some most prominent design highlights include a splash page, full-screen view, bottom menu navigation, and site elements,…
Speed
The specialty of PWA lies in its lightning speed, and it gets faster as users spend more time on the web because PWA allows all the web pages to be instantly loaded from the second click.
And most importantly, the site data doesn't affect this awesome functionality much as PWA are built to cache data in the background when visitors interact with the site. That's why so many stores nowadays are willing to integrate PWA to improve their web speed.
Performance
Other than Magento features, here are the fantastic features from PWA solely:
App-like features: users can add the store logo to their home screen for easier access. You can also enable push notifications, just a real app to re-engage customers.
High security with HTTPS: PWA can only operate using HTTPs, giving better information protection.
Connection independency: users can still interact with PWA even offline, thanks to its service worker and cache approach.
Note that only Magento PWA Studio-based themes can ensure compatibility with Magento sites for a stable performance.
Magento PWA Themes Vs Magento Themes: Side-by-side Comparison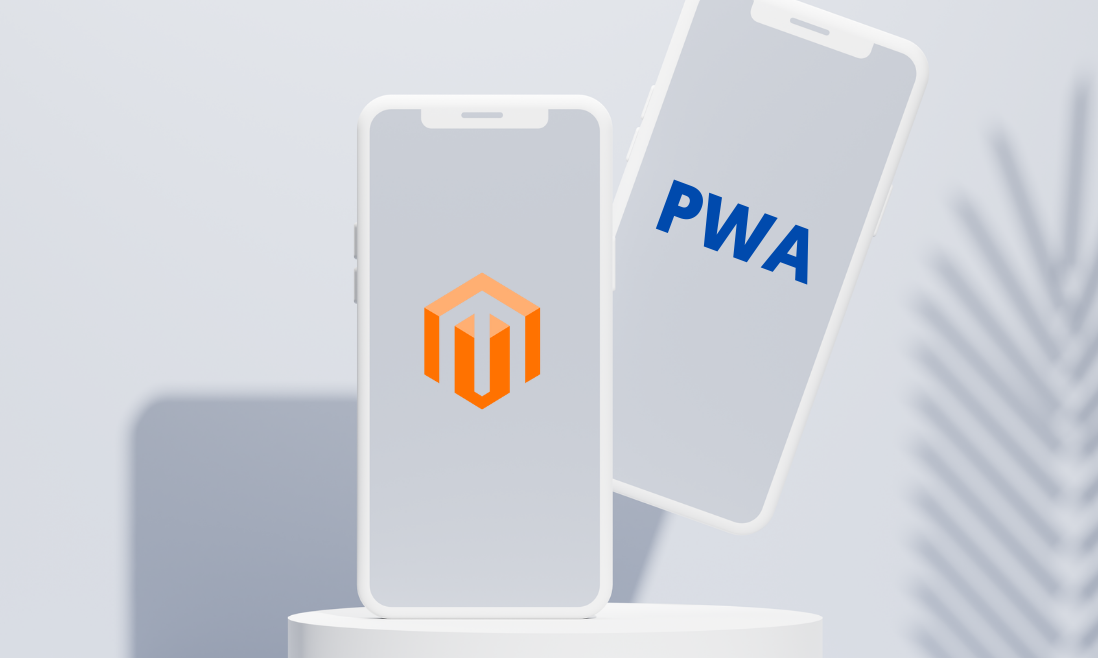 1. Purposes
Magento 2 themes
Typically, all Magento 2 templates aim to change the original Magento 2 website's interface rather than enhance website performance and functionality.
Magento 2 PWA themes
The PWA templates for Magento 2 distinguish from the above solution because they change the original website interface and convert the whole web into a PWA.
As a result, a wide range of PWA features will also be added to your Magento site. Besides, the design of your site is replaced with an attractive PWA storefront as well.
2. Diversity
Magento 2 Themes
Since the first introduction of Magento 2 in 2015, templates for this new version have also been created and developed continuously until now.
That's why the marketplace provides hundreds of Magento 2 templates with a diverse selection of designs. These are available for many types of industries, whether it is a clothing retailer in the fashion industry or even automotive parts in the car industry.
Magento 2 PWA themes
Due to the recent occurrence of Progressive Web App technology, there are not many Magento 2 PWA templates for merchants. They have limited the vicinity to around 15-20 choices only.
3. Cost
Magento 2 themes (free-$300)
A lot of Magento themes are available at literally no cost on the marketplace…
Magento 2 PWA themes (free-$2,500)
There are both completely free (open-source) PWA templates for Magento sites as well as premium options.
Before moving on to the next part, business owners should always remember that free themes, no matter if they are normal Magento or Magento PWA, can come along with several potential risks.
Their quality is hard to testify to and likely to be unstable in the long run. Therefore, merchants must start with worthy and high-quality templates to avoid annoying problems in the future.
4. Installation
Magento 2 themes
In general, these themes often require a simple and quick installation process. Hence, almost all of the Magento frontend developers are capable of applying these themes to the websites.
Magento 2 PWA themes
The installation process of PWA templates generally takes a short amount of time, but its steps are more complicated and not easy to handle for inexperienced developers.
More specifically, the Magento PWA theme setup requires an in-depth understanding of PWA and the skillful techniques of the developer team.
5. How It Works
Magento 2 themes
Regular themes for Magento can be directly installed onto the front end of the website. For most settings, the admin can access the backend/ admin panel to configure.
Magento 2 PWA themes
Unlike regular templates, Magento PWA themes consist of a PWA storefront, which is connected with the backend via strong APIs. The storefront then completely replaces the old front of the web to deliver better performance.
Thanks to this innovative structure, business owners might update their Magento 2 store interface with less effort. The reason is that the storefront will no longer be strictly controlled by the backend and can be adjusted independently to some extent.
6. Design
Magento 2 themes
Although there are diverse design options, templates for Magento 2 are divided into two main types: responsive and unresponsive. Merchants prefer responsive templates because of their strong adaptability to different user devices.
Magento 2 PWA themes
When it comes to store design, Magento Progressive Web App themes always put a strong focus on mobile experiences because PWA is, in fact, a mobile-first solution.
Some PWA themes are responsive for mobile devices and provide an entirely separate design for smaller screens. Meanwhile, their desktop version looks and performs similarly to other Magento templates.
Visit a Magento PWA storefront demo.
7. Features
Magento 2 themes
Some themes integrate additional plugins that allow useful e-commerce features to be able to run on. However, with the main purpose of changing design, typical Magento templates don't really concentrate on their functions.
Magento 2 PWA themes
In contrast with Magento 2 templates, those of PWA templates put a lot of concentration on their features. In fact, they are the core factors that make PWA templates outstanding from the rest.
With PWA technology, these templates offer an app-like environment for users along with Magento's core e-commerce features.
Some outstanding features of Progressive Web App themes can be named as a few are adding to the mobile home screen, working offline, sending push notifications, loading super-fast, and so on.
8. Speed
Regular templates for Magento have different page load speeds, some of which can be very fast while some perform very slowly.
In comparison, the majority of PWA templates for Magento can load immensely fast, particularly after the initial page load. This load speed is usually shorter than 3 seconds.
That is also one of the strongest motivations for merchants to go for Progressive Web App themes for Magento instead of choosing normal ones.
9. Customization
Design
Any theme designs of Magento 2 and Magento 2 PWA can be customized according to the merchant's preferences. Nevertheless, the Magento 2 PWA option is more advisable if business owners hire expert PWA developers to customize their selected templates.
Function
It might be more complicated to modify available functions on the PWA templates than on non-PWA ones.
Every function of the PWA storefront will need APIs to connect with a corresponding function of the backend. Therefore, it will also require dedicated efforts and a longer time to finish the customization.
10. Extension Compatibility
Magento 2 themes
Most of the Magento 2 templates are compatible with all types of Magento 2 extensions. In some cases, merchants will need to adjust certain parts of the themes or extensions to make them well-matched with each other.
Magento 2 PWA themes
In order to make PWA templates run in harmony with Magento 2 extensions, developer teams will need to create more APIs. Hence, the progress can take more time. In this case, one suitable approach is to use Magento PWA ready-made extensions instead of regular Magento plugins.
Which One Is Better?
Considering all the pros and cons of traditional themes and PWA themes for Magento, it is clear that Magento PWA themes are the better options regarding both design and functionality. Not only does this solution provide well-designed templates, but it also offers a wide range of useful app-like features for Magento 2 websites.
PWA templates will transform your Magento store with next-standard technology that ensures a fast, engaging and reliable user experience. While regular themes are all about the store's look and feel, to help you exploit the advantage of an excellent web and app design. Depending on your business requirements, you can opt for either of them.
Although some PWA themes may charge a higher cost, they will definitely pay off in a short amount of time by improving user experience and increasing sales for businesses.
For those looking to transform the user experience for their store, go with the Magento PWA theme. But not any theme will do. As mentioned, premium ones are more beneficial, and one of the best Magento PWA themes is TigrenPWA.
For $0-799, you already own a powerful solution a powerful Magento 2 PWA theme with many exclusive advanced built-in features that combines practical, aesthetic web and app design. Our solution comes at a reasonable price, best for small businesses and startups. Check out more information about our Magento PWA development service!