It's been 7 years since the first Magento 2 was established. And Magento 1 has reached the end of life for 2 years, on June 30, 2020. Thought you might want to know how to elevate your site with a new refreshing breeze, here are the best Magento upgrade services in 2022.
Magento 2 Review
Why It's Time To Migrate To Magento 2
Performance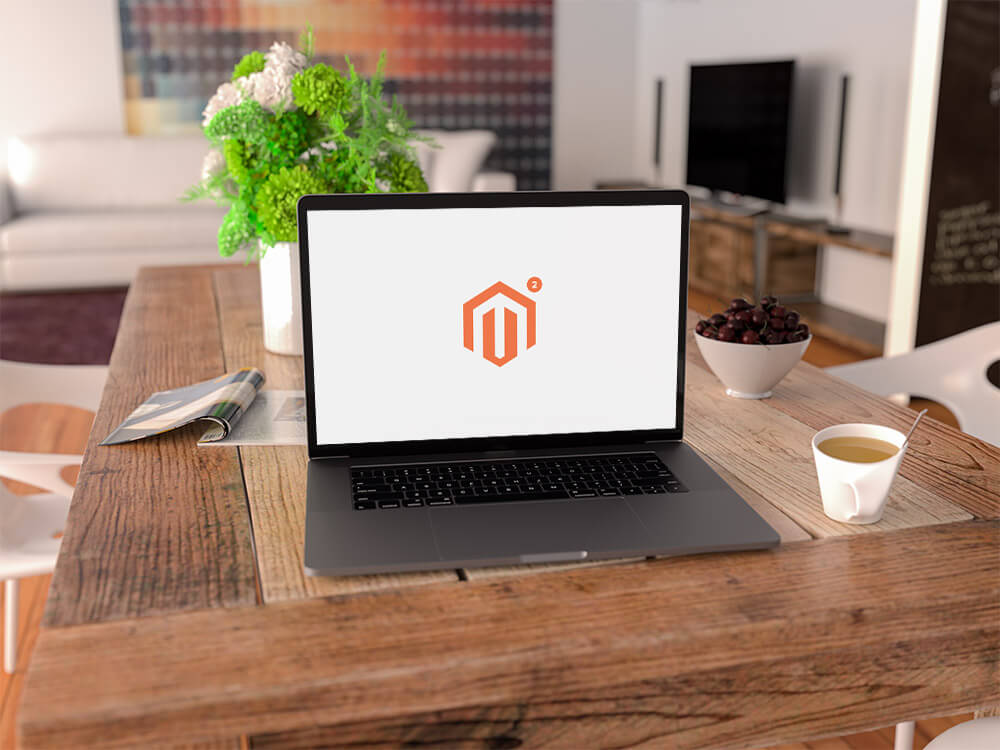 The release of Magento 2 has transformed this e-commerce platform in many ways, all for the better.
A more robust system and a massive room for scalability is the primary reason to upgrade your site to Magento 2. Google also sees the performance, especially speed for mobile searches, as the top priority for ranking sites. Data reveals that the M2 delivers a quicker add-to-cart rate, which doubles the rate of M1 (from 25% to 50%).
With the new Php 7 support, vanish caching, built-in media tools, and minimized Javascript bundles to optimize for operation, join other Magento 2 merchants to put your name higher on the search engine result pages.
Magento 2 can tackle the orders in a bulk amount and be able to look after multiple customers at the same time. Compared to Magento 1, you will have more room to grow your business.
Easy-To-Use Site Management
Many review sites for e-commerce platforms say Magento 2 is user-friendly and interactive with the updated dashboard. The e-commerce guide rates it 9/10 for ease of use.
The new dashboard provides a comprehensive view that shows last orders, top search terms, revenue tax, etc. The admin site looks intuitive, allowing you to navigate easily, find all frequently-used functions instantly, thus, managing your store more efficiently.
Customer Experience
Things get exciting and productive as the M2 brings numerous exciting features. You can find more about how M2 improves customer experience here.
So how do other merchants feel when they first experience the new functionality given? All tasks come in handy where they need to bring an effective and less stressing time to keep the business running smoothly.
But more importantly, with better performance, streamlined checkout, responsiveness, and enhanced security, there's no doubt that your customers will love the M2 even more.
SEO-Friendly And Responsive
You know well by now that being responsive to smaller screen sizes is not an option but a requirement. The fact is that more sales are pulled from mobile devices, and mobile shoppers are increasing faster.
It is all possible to deliver a mobile shopping experience as smooth as possible on a desktop with M2, not just proportionately positioned. Also, Google counts responsiveness when it comes to site evaluation for rankings.
M2 is packed with rich snippets, image optimization, SEO-friendly URLs, and more features to boost your SEO effort.
Modern Tech Stack
Magento team has done a fantastic job in creating new architecture for M2, adding various notable technologies, namely Apache, Symfony, Composer, Nginx 1.7, etc. The latest PHP version will improve your store's response time for user interaction.
They also fill in the huge blank of M1 with a much-extended list to further highlight architectural differences, making it closer to the technological innovation pace.
Stronger security protection and higher stability
The most ill-hearted yet challenging competitors to e-commerce these days are hackers. That's why Magento has to pull the best security for websites on the platform.
And each tweak they made to the performance enhances the whole stability, creating the end-user a more satisfying time buying in your store.
Is The Migration From Magento 1 To 2 Complex?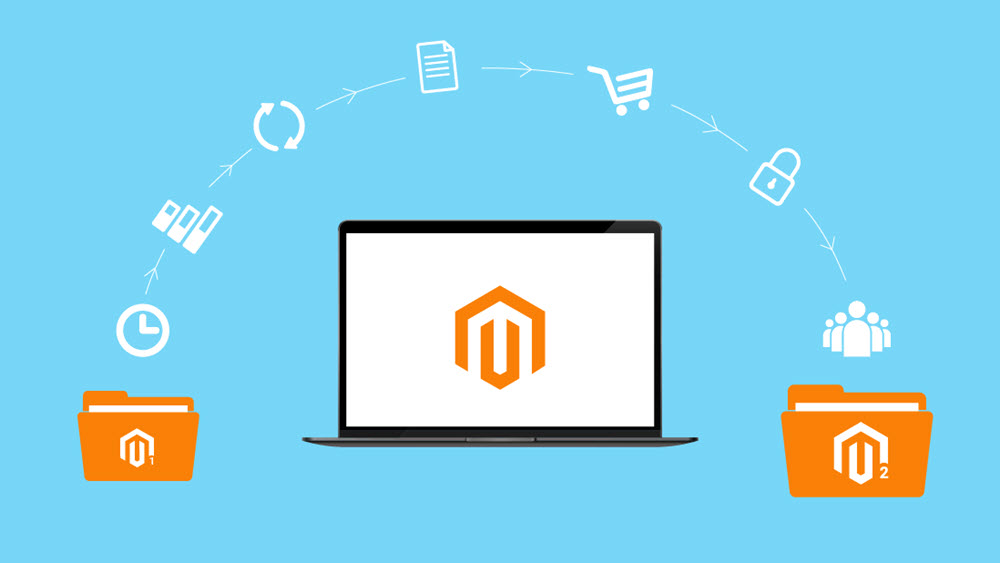 Magento 2 transformed its antecedent so that the migration process will be more of a re-platforming than just a simple upgrade. Not all data can be transferred automatically; many need to be done manually, and maybe some powerful tweaks as needed.
Therefore, you would need a reliable company to help you do the job, a name with a deep understanding of Magento 2, strong practical experience, and fits your budget most. Scroll below for more useful information.
World's Top Magento Upgrade Services In 2022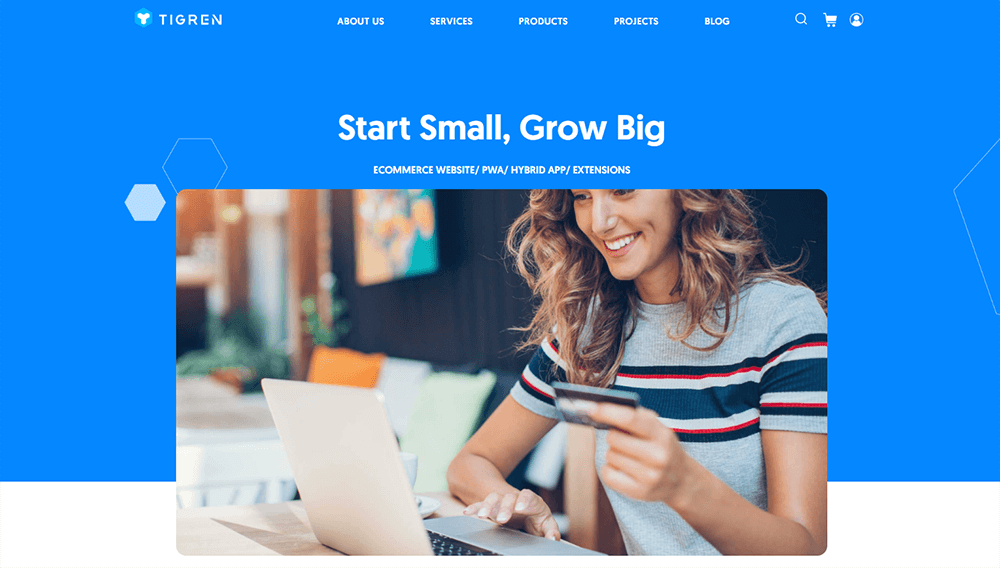 Location: Vietnam
Over 10 years of striving for excellence, Tigren has helped numerous SMBs worldwide to decode the trade-off between reasonable cost and high-level quality. We employed only the Magento 2 expertise and skilled developers in Vietnam.
Highlights:
High accuracy and security with data integration.
Outstanding performance as proved.
Diversified themes and extensions for you to choose from.
Short-time delivery and effective budget scheme.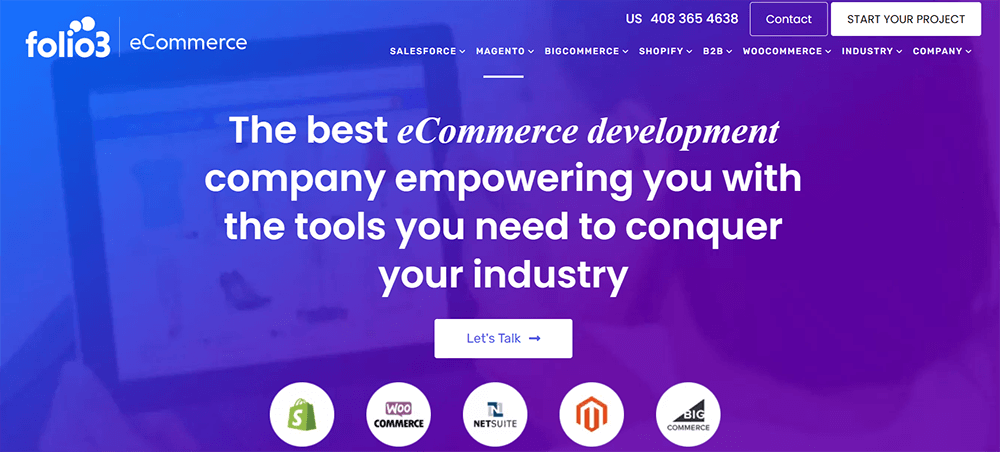 Location: USA
Folio3 is a Cali-based agency that has been around for 15 years to support businesses with all kinds of migration.
Highlights:
They have a deep understanding and best practices.
Specialize in data migration concerning Products and Product Categories, Sales Orders, Customer Data and Sales Data.
Migration costs $10,000-$15,000.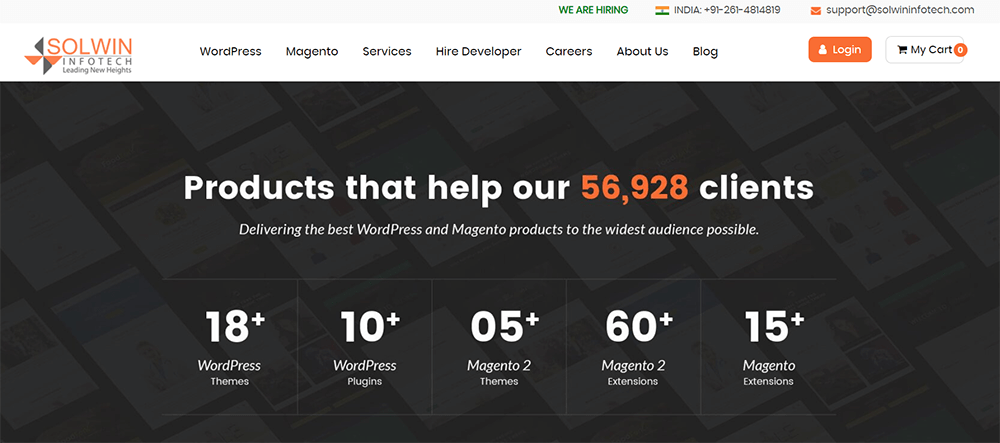 Location: India
Here lies the brand of India's highly skilled Magento 2 developers. Solwin Infotech's e-commerce services provider with the global merchants started in 2014.
Highlights:
Fully covered migration packages that take themes, extensions, database, and custom functionality into account.
Including support costs and can be increased.
Short-time delivery.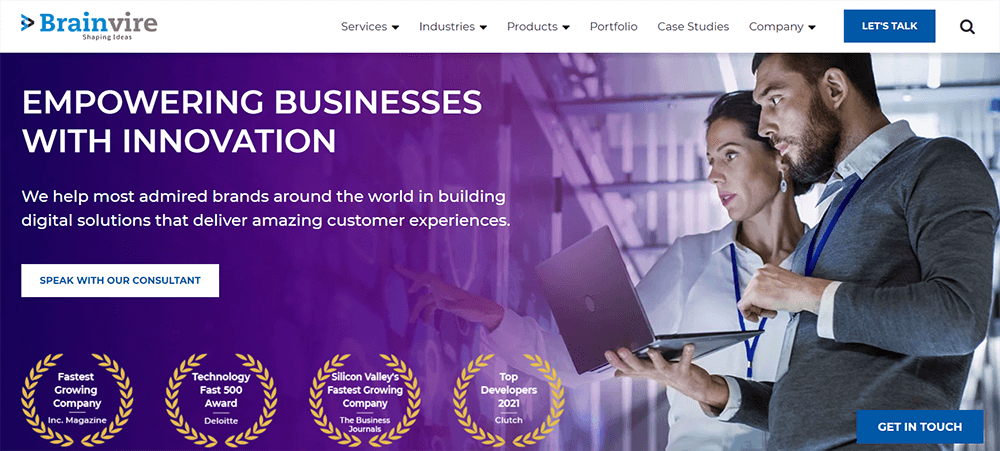 Location: USA
Brainvire has been established in Texas, USA, since 2000. They are a global Magento 2 provider, focusing on migration services.
Highlights:
Support many e-commerce platforms, namely Shopify, OsCommerce, WooCommerce, BigCommerce, OpenCart, and VirtualCart, migrate to Magento 2.
Solutions are flexible with the above-minimum customization.
Handle process quickly.
Wrap Up
Magento has put an end to M1 and focuses its resources on improving Magento 2. This reason is good enough to consider migration to Magento 2, enjoy all its advantages, and avoid the risks of staying on M1.
It's your time to migrate from Magento 1 to 2, right onto the latest version if possible, and if you are eyeing up Magento upgrade services, we hope this article has been helpful.
At Tigren, we move businesses forward with brilliant solutions tailored to every business need and always within your budget. Contact us, and we'll check through your site for the best options.