As technology constantly evolves, it is troublesome to determine the right approach for winning in the competitive market. Apps and websites are standard solutions in the E-commerce industry, and each will have a different impact on business success. Which is worth investing in, mobile app development or web development? Or is there any other alternative that offers the best of both worlds? Let's check it out.
How Mobile App Development Benefits Your Business
Mobile applications are software built to use on mobile devices. The innovation of mobile apps has brought enormous benefits for customers and businesses.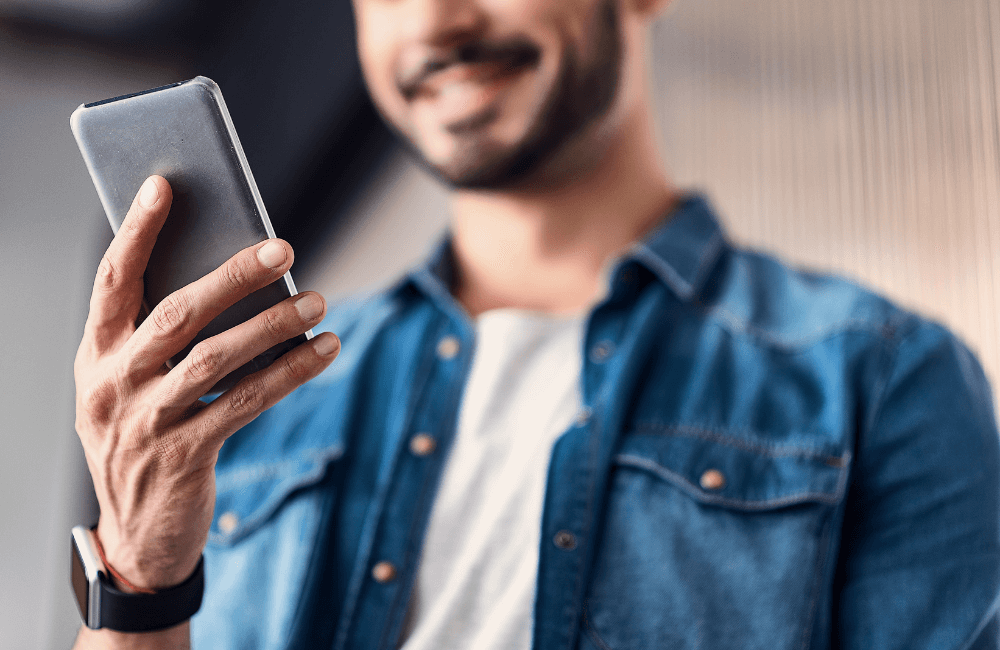 Advantages
Fast Speed
Native apps are fast because they are specifically designed for mobility and constantly upgraded for lightning speed. Some apps require a stable Internet connection, while others can run entirely offline.
Broad Access
With mobile applications, merchants can ask users for many accesses, including location, gender, birthday, photos, etc. These are beneficial information for businesses.
In particular, they can look at customers' profiles to make strategic decisions for the future.
Great Mobile Experience
Apps for mobile devices are meant to be used on those devices. Thus, the mobile experience is highly engaging for users. This is why mobile continues to be one of the best customer approaches.
Push Notifications
Push notification is one of the most unique functions of mobile apps. Merchants can effortlessly keep customers interested with compelling messages about new features or promotions.
Personalization
Mobile applications enable an insightful approach to a specific audience. Merchants can customize the messages sent from their apps to meet the demands of customers.
And with high personalization, the mobile application is a great tool to increase brand awareness and hold customer retention.
Disadvantages
High Cost
Because of the considerable expenses, native app development necessitates a substantial budget.
A basic app will cost roughly $10,000 to build, and you'll need to develop it on two platforms (Android and IOS).
In addition, apps published on these platforms are subjected to a submission charge ($99 for Apple Store, $25 for CH Play) and a 30% in-app purchase fee.
So if you earn one order via mobile apps, your ROI will be affected considerably by these charges.
Time-consuming Process
It takes from 4 to 6 months to deliver a basic app. The timeframe could extend with design and feature modifications.
Complex Update
The upgrade process will be more difficult with two systems. You have to debug, run, and test on Android and iOS, resulting in much work.
It will not just cost you money and resources, but the time to release updates will likely extend.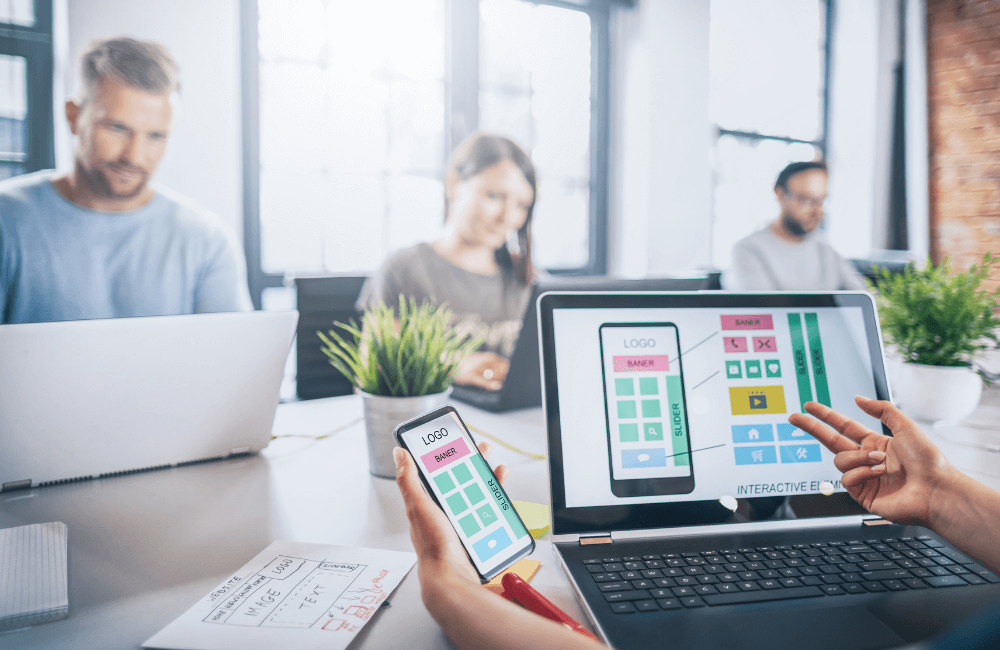 How Web Development Affects Your Business
Advantages
Multiple Access
Unlike native applications, users can access web pages through browsers on various devices. In other words, websites aren't limited by the operating system of a device.
Less Complex Development
Depending on your demands, a website can be delivered in a few days, weeks, or months. Compared to native app development, building a website always takes less time. The simpler development also requires fewer resources in general.
Cost-efficiency
Many platforms allow you to create a website for free in a few hours. Premium packages are also available for those who want a more appealing and functioning website. Web design is pretty affordable, so you'll spend less money than you would on mobile apps.
Good For SEO
For small businesses, websites can help them gain more exposure. Besides, web pages can be indexed by Google, and you can modify the content to match customers' search intents. These are great to improve your ranking on search engines.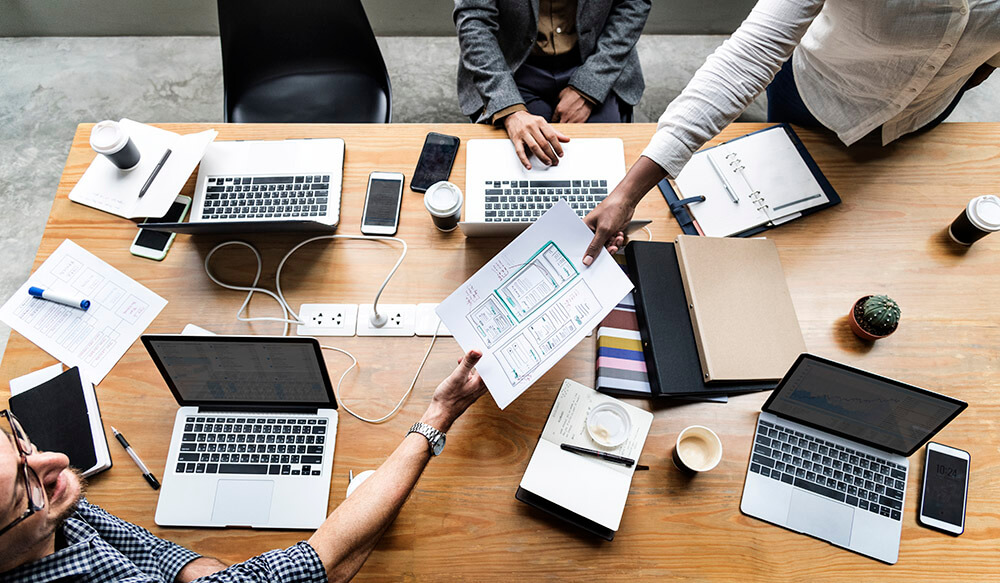 Disadvantages
Compulsory Internet Connection
A stable Internet connection is required to access a website.
When users lose the network, the page content will not be displayed or saved. It may lead to a high bounce rate or low conversion rate considering other solutions with offline mode.
Speed Issue
The speed is affected if you have hundreds or thousands of products to display on a website. Unless you integrate speed extensions into web pages, the loading speed is usually slow.
Extended Cost
The cost of creating a website may be reasonable. A premium edition of a website, on the other hand, necessitates premium maintenance and additions, which can be costly.
For instance, you need to pay third parties to make your page go offline. Or the feature push notifications will charge you hundreds of dollars to send messages to 1,000+ users. Other functions may add up a surprising amount of cost. 
Can Mobile App Development Replace Web Development?
Developing mobile apps and websites both contribute to your business' success. Each solution has its benefits and flaws. To pick the appropriate one, consider the target audience, development time, and budget.
Native apps should be developed if you want to focus on mobile users or if mobile traffic accounts for more than 50% of total traffic. But you need to prepare generous time and budget for this option.
And for small businesses that want to reach customers and don't require complex features, developing a website is advisable. Websites can help you generate many visitors at an affordable cost.
Is There An Alternative For Mobile App And Web Development?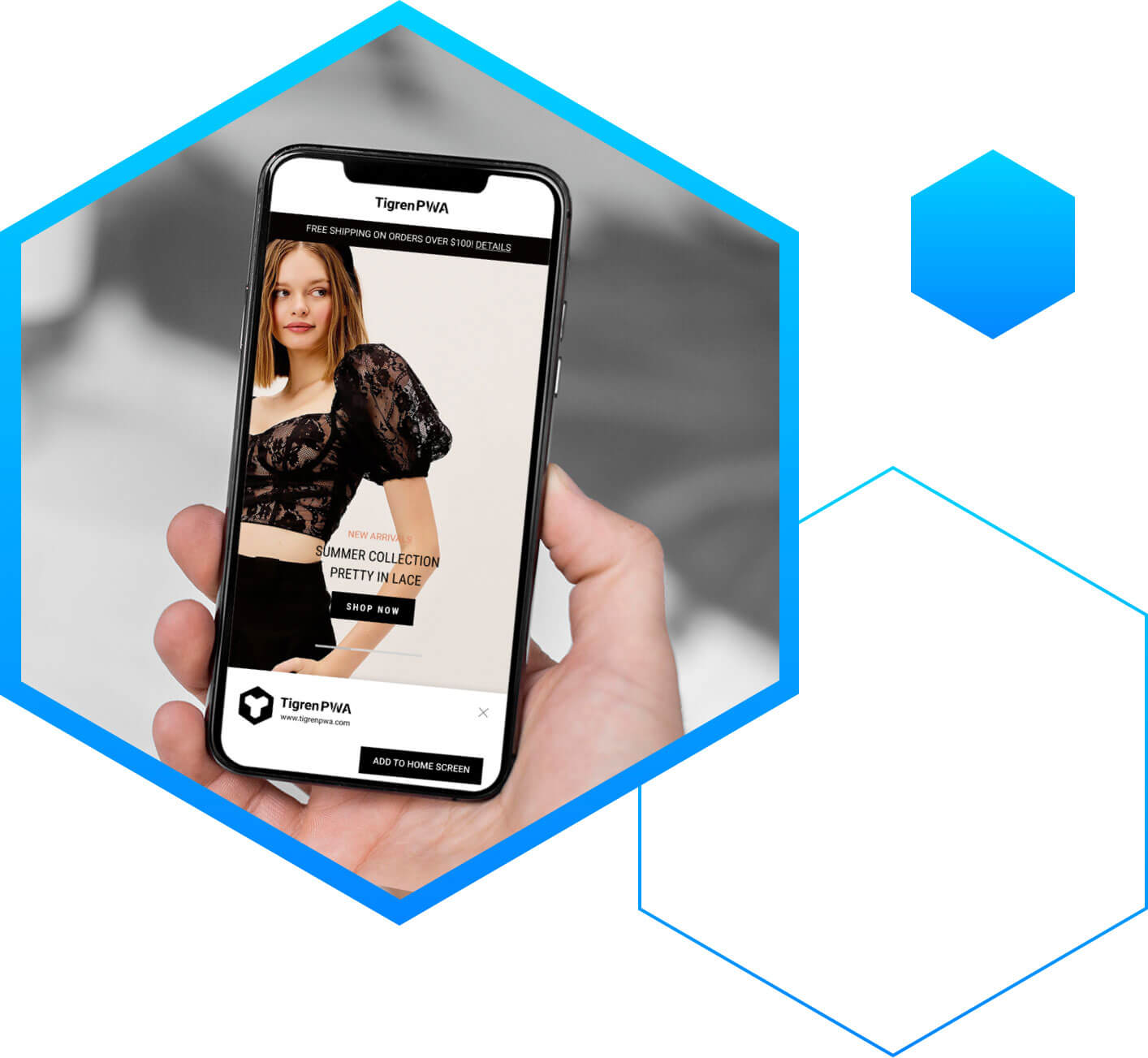 Given the pros and cons of mobile apps and web development, is there any alternative that hybrids the best functions of both? The answer is yes, and it is Progressive Web Application (PWA) development.
PWA is an advanced technology that eliminates the flaws of native apps and web development. It is developed with web technologies but can feel like mobile apps, which can optimize the user experience.
Remarkable features of PWA are:
Add to home screen
Offline mode
Push notifications
Splash page
Lightning speed
And if you are looking for a company to work on your new PWA project, Tigren is here to offer.
With over ten years of experience, we genuinely understand your demand to deliver high-quality and user-friendly websites and apps.
For more information regarding our services and special offers, contact [email protected].