With the dominance of online shopping, more and more people seek ways to grow their e-commerce businesses. Many have started with print on demand (POD) and dropshipping, aiming at low-risk startups. Those are excellent approaches for small investments. However, each business model has its own set of operations, benefits, and drawbacks. Let's look at the differences between print on demand vs dropshipping.
Print On Demand & Dropshipping: Definitions
Dropshipping is an online business concept that eliminates the need for shipment. Because the supplier would be in charge, vendors do not need to fulfill orders.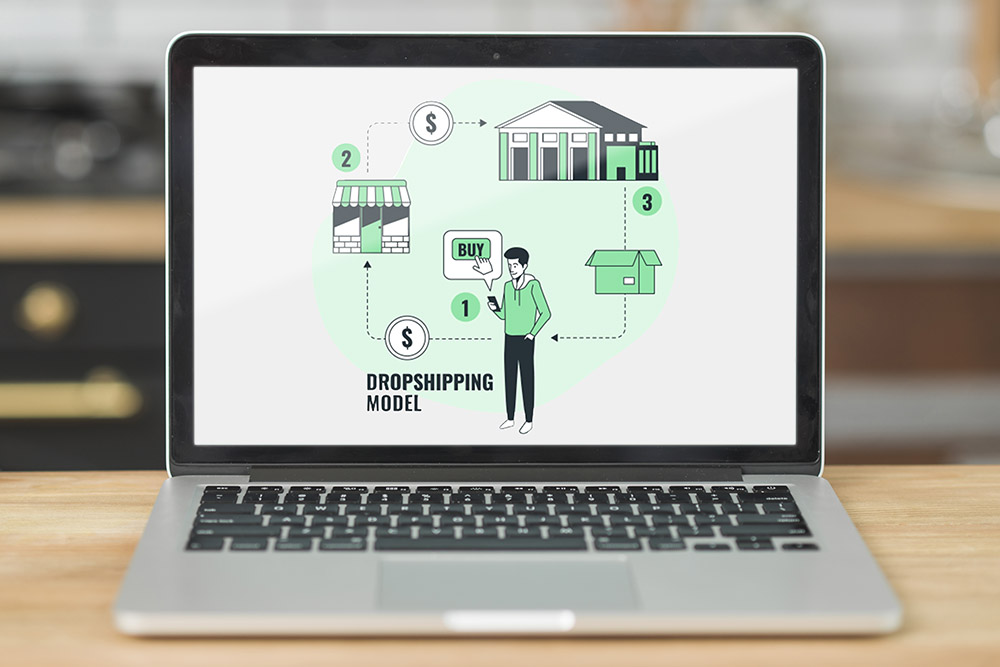 Print on demand is a small niche of dropshipping. You earn money by selling designs on POD platforms. And the company will print and ship items to customers once they place orders. Popular POD items are T-shirts, mugs, tumblers, and phone cases.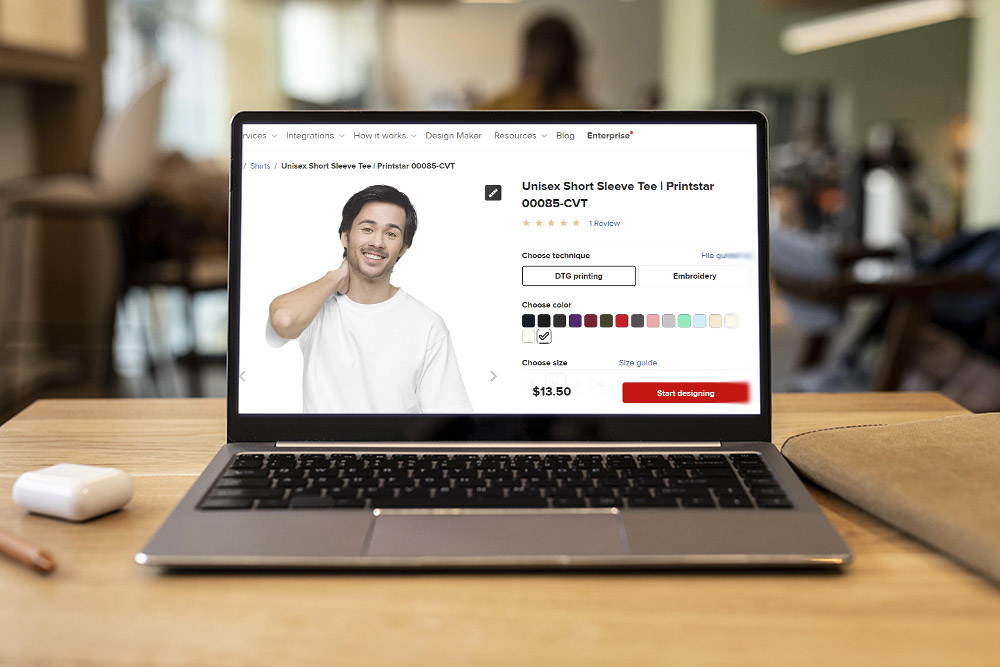 Print on demand and dropshipping are low-risk business formats that have attracted more and more people to launch.
Differences Between Print On Demand Vs Dropshipping
The main difference between print on demand and dropshipping is that store owners have more control over the business with POD. POD allows a straightforward approach to building a personal brand identity.
On the other hand, dropshipping indicates that you sell the supplier's items and don't customize anything.
The second difference is that the shipping process of dropshipping is usually faster than print on demand. Because with POD, the company needs to print the items before delivering them to customers.
Depending on the complexity of designs and materials, it may take 1 to 3 days to print. Dropshipping does not require this step because the manufacturer has ready-made stocks for selling.
Advantages Of Print On Demand Vs Dropshipping
Dropshipping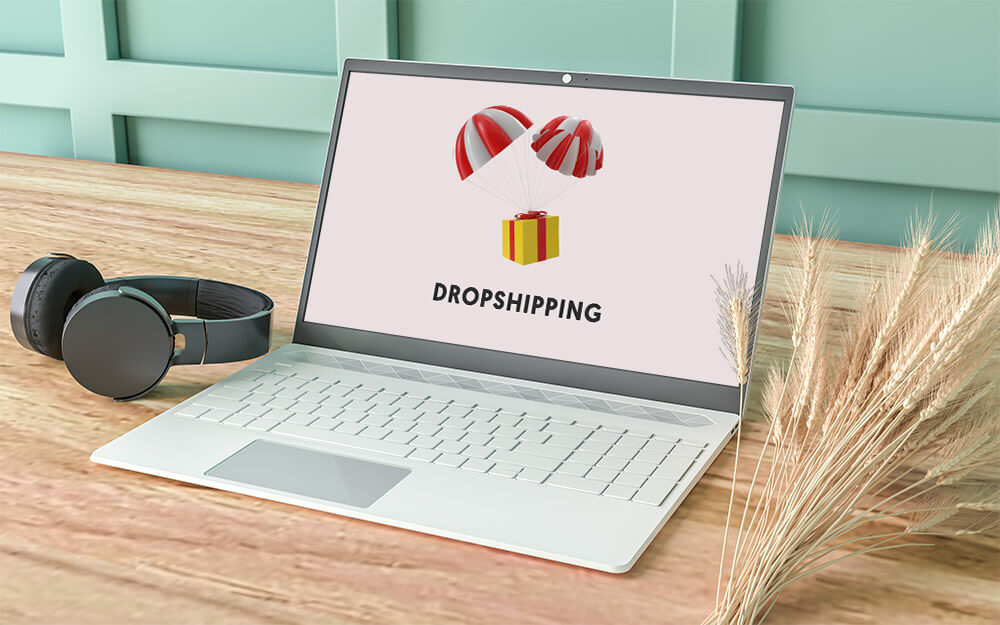 Low Investment Costs
Brick-and-mortar stores have a lot of expenditures to cover, such as inventory, warehouse, order fulfillment, return, etc. Dropshipping eliminates the need for inventory, packaging, and delivery.
As a result, a dropshipping business can be started with a small investment. What you need to work on is promoting the products via websites or other marketing channels to generate more traffic and conversion.
Cross-border Selling
Because there is no requirement for a physical location, warehouse, or even staff, you can sell products anywhere, at any time.
Diverse Items
Dropshipping enables you to sell a wide variety of products. You can expand your categories on your website to meet client demand and reach as many people as possible.
Unlike traditional stores that require a significant investment in time, money, and effort, drop-shipping allows you to increase your chances of being recognized through multi-channel selling.
Print On Demand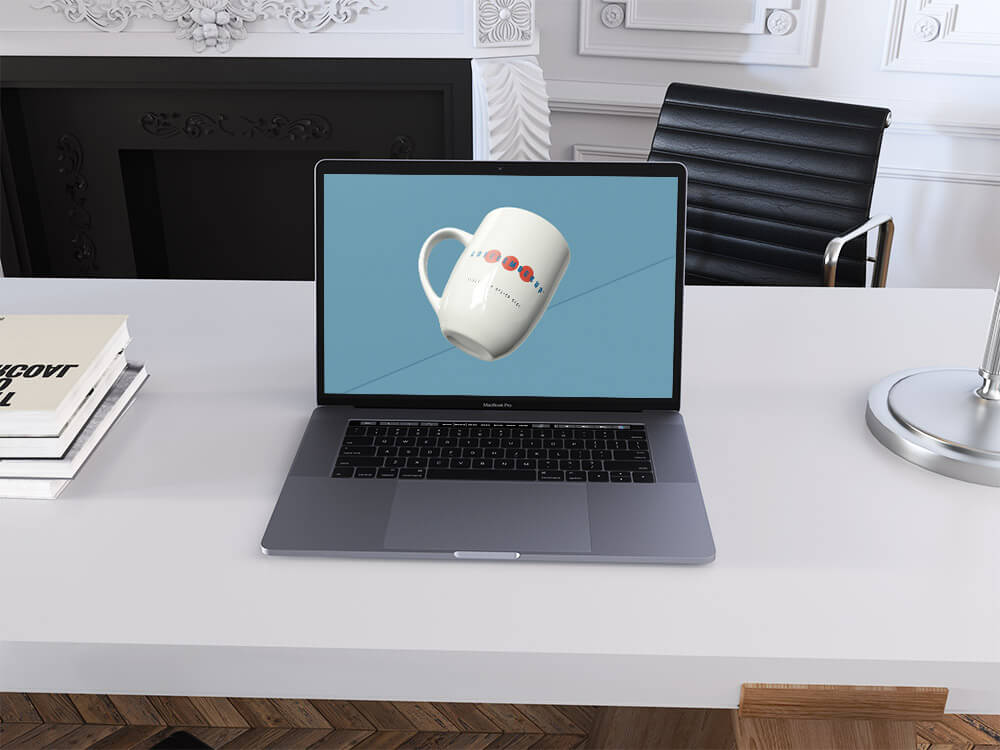 Low Startup Cost
It is simple to start a POD business. Most print on demand websites allow you to create accounts quickly. You only need to prepare an attractive and unique design, upload, set prices, promote, and wait for sales.
There is also no requirement for a physical store, stocks, or order fulfillment. The best way to get money rapidly is to show your designs to as many people as possible. And like dropshipping, it would help if you could advertise on multiple channels.
Uniqueness
Because of copyright respect, your upload design should be unique. And for this, you are free to convert your ideas into a real business, even when you are not a professional designer. It also allows you to develop your photo editing skills and increase your creativity.
Issues Handled By The POD Company
If a return request is made, the POD firm will handle it for you. They are in charge of order fulfillment, shipment, and any issues. This is a win-win situation for your company.
Disadvantages Of Print On Demand Vs Dropshipping
Dropshipping
Less Quality Control
Dropshipping doesn't allow you to be involved in the quality evaluation, package, and supplementary. Those are important factors that can build customer loyalty and trust.
For instance, if you sell and pack the products yourself, you may want to include a "thank you" note to your client. However, it is not possible when you choose dropshipping.
Logistics Issues
Since you have less control of items, it is also troublesome to deal with logistics. Any issues raised in the transportation are out of your ability. It will be hard to estimate the exact adjustment to tell your customers. Thus the delays may lead to negative feedback.
Low-Profit Margin
The discount you may get depends a lot on the supplier. And for small orders, you also need to pay for additional costs arising in the fulfillment process. Therefore, the profit margin is not high compared to the traditional business models.
Print On Demand
Limited Customer Data
When customers buy items on a POD site, you will be noticed about the orders. Yet, you can't collect customer data asides from some info like name, delivery address, email, etc. It may be hard to improve customer service or manage marketing efforts.
Dependent On Printing Partners
It's challenging to evaluate the quality of materials, packages, and delivery like dropshipping. And when uploading a design, the visualization on mock-ups can not give you an accurate and objective estimation. As a result, you should choose a well-known POD company with a high positive feedback rate when starting a print on demand business.
Take Longer Time
Because every product is printed only when an order is placed, it takes longer to print and ship than having ready-made stocks. Make this clear to your customers.
Print On Demand Vs Dropshipping: Which Is Better For Your Business?
The answer to this question is highly dependent on your long-term business goals and skill sets. Dropshipping allows you to start the business quickly and benefit from scalability. You can sell a wide range of items to maximize profit margins. Dropshipping might be a good fit if you can handle many products simultaneously.
On the other hand, POD will limit the number of items you may sell. Mugs, T-shirts, hats, phone cases, and pillows are common products. They will require different marketing approaches from drop-shipping because of customer demand fluctuation.
Apart from that, POD can work well if you consider yourself a creative person with unique ideas. Print-on-demand gives you complete control of product designs that can enhance your identity.
The Best Website Developer For Your Print On Demand/ Dropshipping Business
Everyone knows how important it is to build a website for e-commerce businesses. A good website will increase organic traffic and encourage customers to stay longer. Plus, it also increases the chance for people to find your business.
If you are looking for a professional website developer, there's no need to go elsewhere since Tigren offers perfect solutions. We will help you start strong whether you choose POD or dropshipping.
We've earned a reputation for delivering high-quality projects with over ten years of expertise. We've delivered +700 successful E-commerce websites to over 1000 customers worldwide.
Tigren ensures to bring you an aesthetic webpage to attract more and more people to your store. Our work focuses on high quality, cost-efficiency, and consistency. We have a fantastic team that works effortlessly to satisfy customers' demand for high-converting websites.
Contact and share your requirement for a website at [email protected]. We are excited about our incredible collaboration.