Progressive Web Application is a cutting-edge technology that maximizes business opportunities for online stores. It is one of the most innovative solutions in the E-commerce industry. But is it a worthwhile investment for merchants and advantageous for online shoppers? Let's find the answer by diving into the five benefits of developing a PWA for B2C businesses.
Progressive Web Application In Brief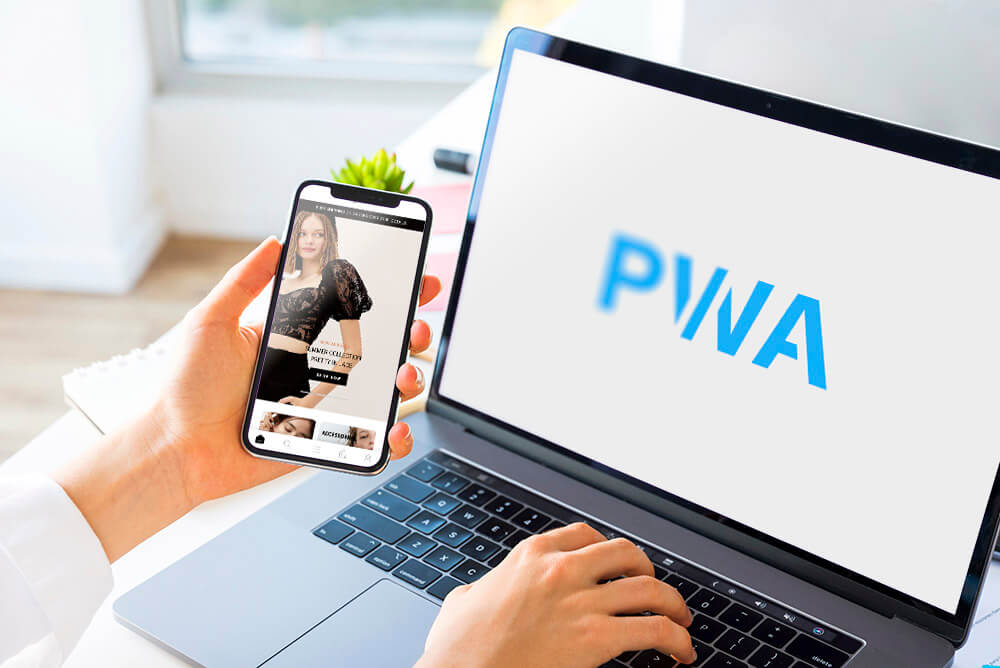 Progressive Web App (PWA) is a cutting-edge technology that allows web pages to interact and function similarly to native apps.
The key technological components of PWA, such as service workers, manifest, application shell, and data cache, enrich E-commerce websites with a flawless experience.
Many organizations have seen a boost in conversion rate and engagement time after switching to PWA.
5 Benefits Of Developing A PWA For B2C Businesses
Save Time, Money, And Effort In Development
Many firms have attempted to build native apps to reach and convert more mobile consumers. However, developing mobile apps requires a significant amount of money and time. You'll need to work on two platforms (Android and iOS), and the technological algorithm is complex. All in all, the amount of workload may overwhelm small companies.
As a result, businesses now turn to PWAs. They're more cost-effective with a shorter development time. And instead of waiting six months for a native app, a PWA can be created in one to two months.
Furthermore, PWA decreases the maintenance and upgrade effort. The headless framework allows businesses to reinvent their websites frequently while keeping their budgets and resources in check.
Therefore, PWA is ideal for B2C, especially those seeking a cost-effective yet innovative solution.
Generate More Organic Traffic With A Mobile-friendly Site
PWA improves the mobile-first focus with the app-like interface, add to the home screen, and splash page. Users will feel like they are using a real app when utilizing PWA.
Furthermore, mobile users will experience ultra-fast speed, responsive interface, push notifications, and offline mode. They can still use PWA even if their Internet connection is poor or non-existent. These advantages help to improve a page's search engine ranking.
Because Google favors pages with a mobile-friendly UI, PWA will undoubtedly increase the number of people who see your brand. B2C enterprises can generate more organic visitors and raise brand awareness in the long run.
Contribute To Marketing Performance
With PWA, your marketing effort can be improved.
Push notifications allow you to send messages to unlimited subscribers. You can personalize the notifications to increase the relevancy and value to your customers.
When users get valuable information and discount, it is also beneficial to make your site more high-converting. Built on web technologies, PWA still functions like a website. Therefore, it can be indexed by Google. And with powerful functions for multiple devices, PWA can boost your SEO performance.
Increase Brand Awareness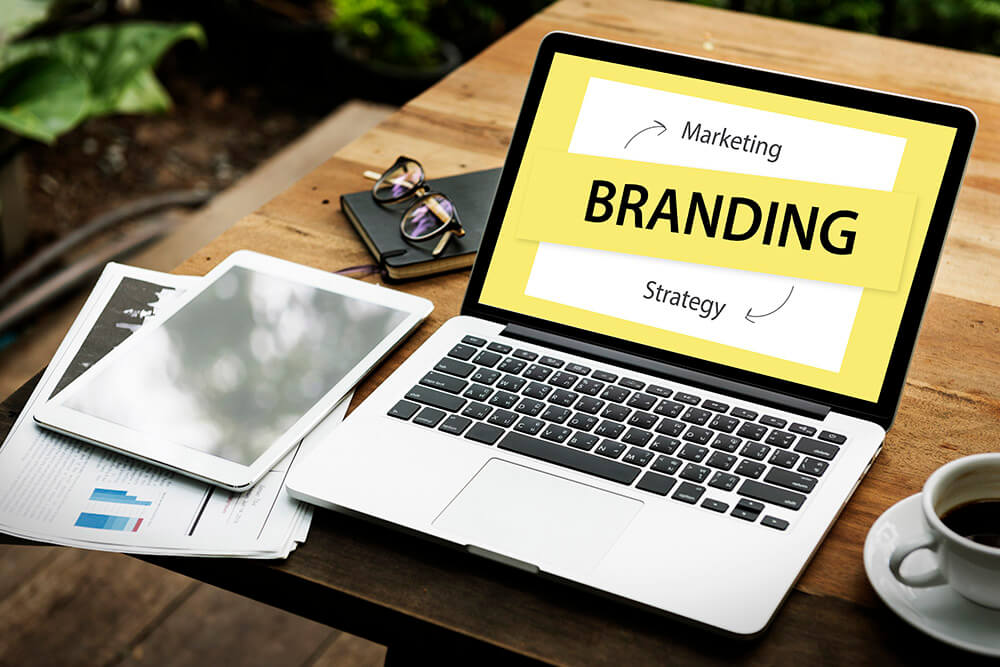 Users will see the splash page and your logo if they agree to "Add to home screen." Your logo is present every time they use their phone. It's a shortcut that lets them access their favorite sites in seconds.
It's a smart strategy to get them to remember your company. Moreover, customers will be delighted when your site processes three to four times faster than usual, with small storage requirements.
Generate Better Business Outcome
Since customers hate delays and slow processes, PWA leverages flawless experience in loading speed, silent updates, and installation. Every step is in reduction with higher efficiency compared to native apps.
Therefore, when applying PWA, many businesses witness excellent outcomes. On average, brands using Progressive Web Application record three-time faster speeds, 45% lower bounce rate, 167% growth in mobile user number, and double-conversion rate.
Building A PWA For B2C Business With Tigren
Now that you get a grasp on the power of Progressive Web Application, applying it will allow you to stay ahead of the competition. If you are looking for a prestigious PWA development service provider, Tigren is the right call.
With over five years of PWA development experience, our team can assist you in creating the best-in-class PWA for your B2C business. We offer high-quality services, such as the TigrenPWA premium theme and custom development. Our theme starts at a friendly price and provides your store with an eye-catching appearance and enriched features.
Our solutions will fulfill your demand for an app-like experience, ultra-fast speed, add to home screen, offline mode, push notifications, etc.
And if you require a unique development, we can sit together and work on the best PWA that enhances your brand identity. Let's name your brand in top successors with PWA by contacting us at [email protected].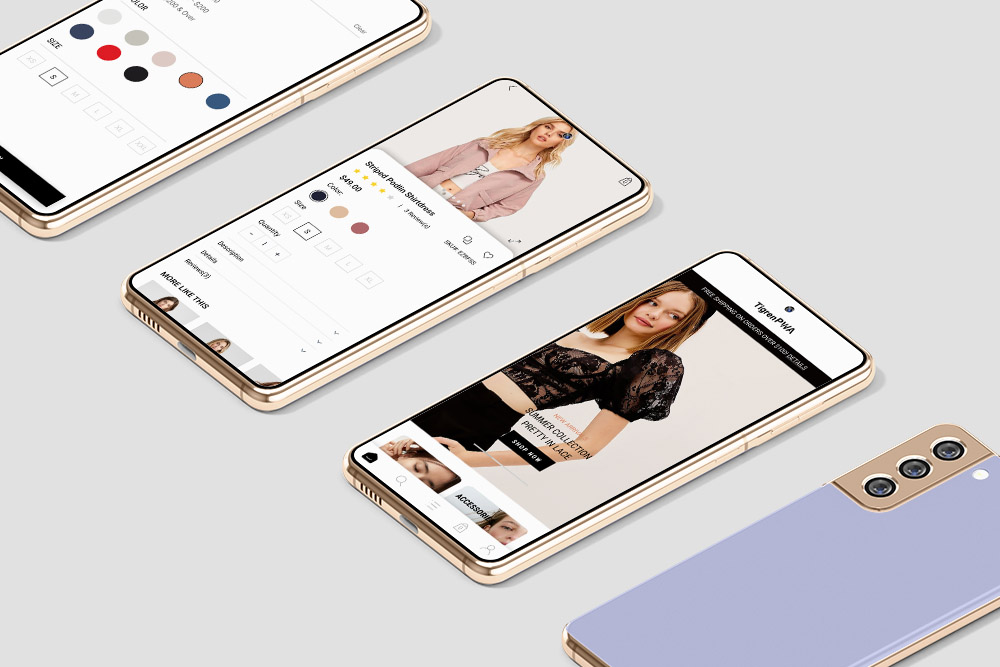 The Bottom Line
With the advancement of technology, B2C organizations should be willing to adopt the most up-to-date solution to provide the best user experience.
One of the most effective ways to take B2C enterprises to the next level is to use Progressive Web Applications. PWA can help your company gain more exposure and improve its performance. If you seek a reliable developer, let's collaborate on the most incredible PWA solution!
Read More: