Besides tangible goods like bags, phones, etc., and direct services like health check-ups, education, etc., merchants also sell digital products such as photos. Selling photos online is probably among the most profitable businesses.
However, unlike many people think, the business process is not simply uploading photos online. You need to have strategies. So specifically, how to sell photos online, is it really profitable, and what are the top/best places to sell photos online & make money? Check it out now!
Is Selling Photo Online Profitable?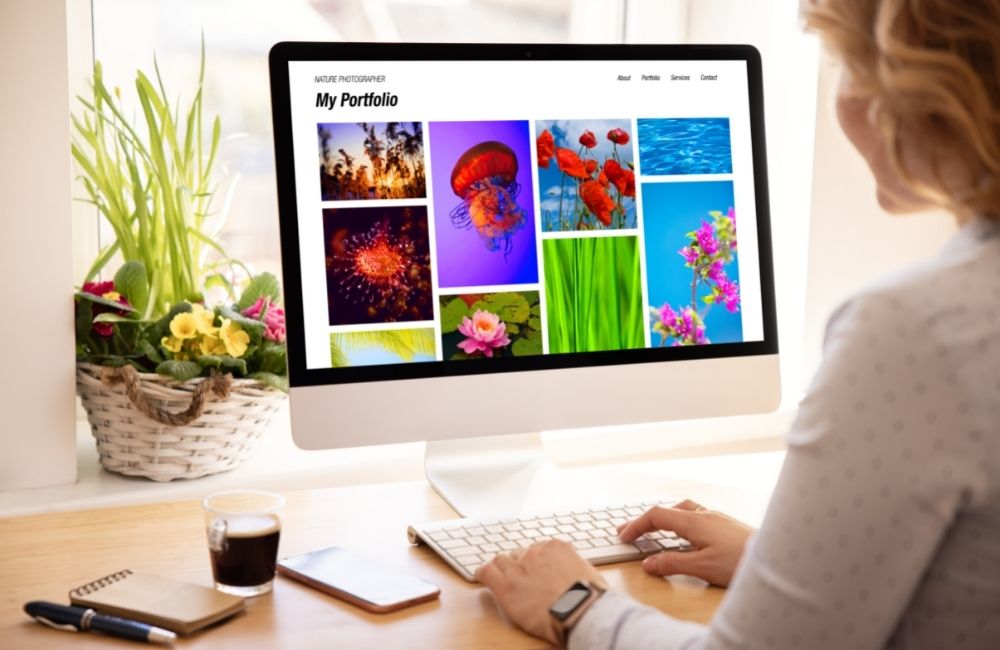 There is no ceiling of income for photo selling. The more photos bought, the higher payment you gain.
Therefore, you can own a great source of passive income once the business has been in operation for a long enough time because you do not need to pack, import, and ship products like other regular businesses.
The market demand for fine images is so high that the more photos you have on e-commerce websites, the better your earnings. In the first business stage, you may make an average of hundreds of dollars monthly if doing it right.
What Type Of Photos Sell Best These Days?
You should understand that photos are a potentially high-earning commodity. However, some photo types may generate more money.
Here are some of the bestsellers:
People — children, adults, their daily activities are the most in-demand types of photos.
Working activities — businesses and designers often favor photos of office activities.
Food — food photos are of great interest to F&B businesses.
Tools — equipment workers use to perform routine work activities or repair everyday objects.
Cities — buildings, cities from above, bridges, and the like are all splendid muses of great photos.
Nature — natural sceneries are popular and can be used for multiple purposes.
Travel — capturing your sightseeing moments, including travel activities, nature, cities, and anything in between.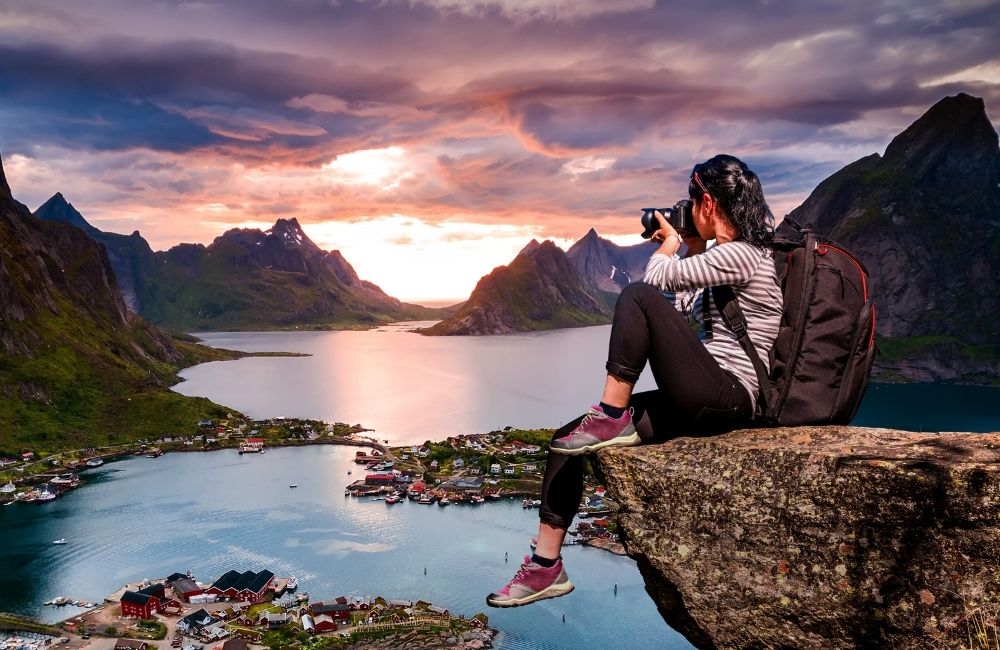 How A Beginner Photographer Can Make Money In 7 Steps
1. Learn the rules first
Selling photos online is similar to other physical and online businesses. You have to comply with legal rules. Try to remember the important rules before answering the question, "How can I make money from my photos".
To protect your interests, read and follow the essential laws — copyright, online business, tax, privacy, etc. In particular, the tax content is the most necessary to read since it shows your responsibility to the country. Plus, you need to check out what kinds of content are banned, so that you can avoid getting into trouble.
2. Do some market research
This step will set the foundation for your future business activities. You would only establish good business strategies once you understand the market, competitors, and customers.
Through this process, you will know exactly who your customer is. Often photographers will have a passion for a particular type of photo (landscape, people, etc.). Try to find the characteristics of the people in need with your pictures through market research.
Conversely, if you don't know what type of photos to sell, you can search to see which ones are in the highest demand. From there, choose the list of photo types for you to distribute.
Furthermore, check out your competitors. Try to find your direct ones. Knowing them will help you a lot in pricing your products and planning activities.
3. Business orientation
In this step, clearly and precisely define your business. Think about what kind of photos you will sell, to whom, and stick with that decision.
At first, you should provide only one type of image, e.g., people, landscape. This will help customers remember you right away when they need that type of image. You can expand your product portfolio when you have more buyers.
Once you've decided on your products and customers, time to design your brand attributes, such as your logo, colors, brand personality, content, long-term goals, etc., these are the things that make your brand a distinct individual.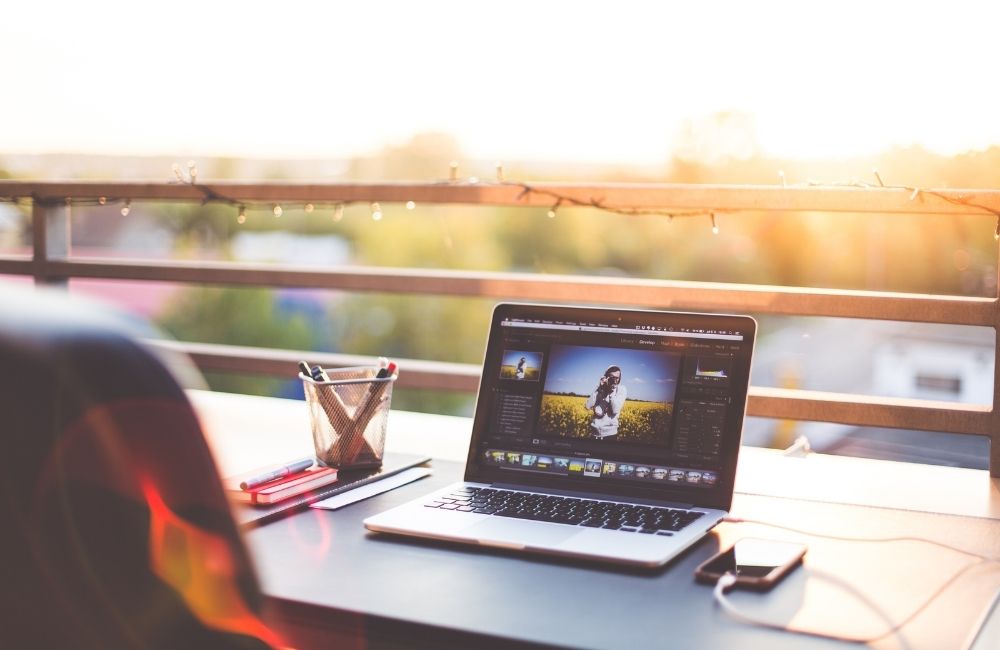 4. Choose your stock photo sites
Nowadays, photographers often start their business through photo markets. These websites all have a vast number of daily users. Therefore, accessing them allows you to reach many potential customers. In addition, these businesses will also help you attract more traffic from outside the floor, so your advertising costs will be reduced.
But keep in mind that stock-photo sites charge a commission per photo, and competition is also very high. Therefore, it's pretty challenging for a new photos business to compete in these markets if the differentiation is not large enough.
5. Create Your Portfolio Merge eCommerce Site
If you want to create a store that perfectly reflects your brand personality, make an e-commerce website.
Most photographers already have a portfolio website to show their work. However, these websites are not integrated with e-commerce features. This is a significant shortcoming.
A website is a solution to help you approach customers through online marketing tools and brand your capabilities through the portfolio. Its potential is enormous.
Create a section about you, a section on photography tips, a section on free photos, and one on paid images. Try to create websites that are true to your brand. You can contact web dev agencies for support.
If you still have not found a service provider you like, you can consider Tigren. We are a web development agency that provides high-quality web development services at very competitive prices. Our services include packages and custom ones and you may receive your website within 1 month.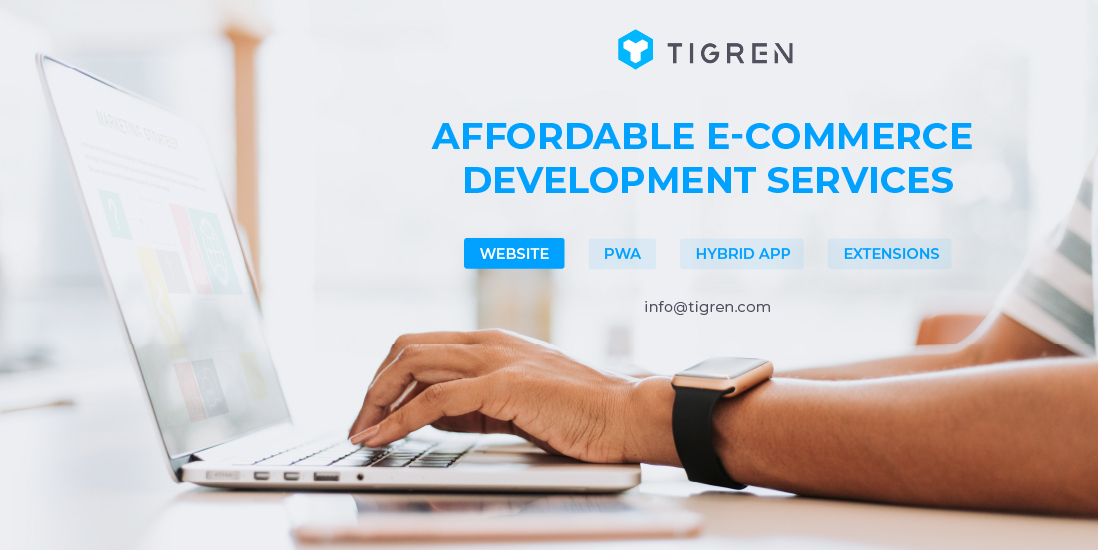 6. Start your marketing strategies
If you already have an online store that integrates your own portfolio, now is the time to find clients. There are many ways to attract potential customers through the internet, you can apply both free and paid methods. This is the answer to the question of how can a beginner photographer make money online.
The most common free methods are live stream, social media marketing, SEO, video creating, etc. You can consider SEM, micro-influencer marketing, email marketing, etc.
However, no matter how much traffic you drive, the prerequisite for generating conversions is: having a good website. So don't be afraid to invest in your eStore.
7. Customer care
After completing the sale, take care of your customers to maintain the relationship. Ask them if the products are any good and get feedback. This feedback will help you improve your product. These comments are also the guide for you to take photos more in line with your customers' wishes.
In addition, do not forget to create vouchers to celebrate special occasions such as customer birthdays, international women's day, etc., and promotions for repeat buyers.
Don't hesitate to invest in coupons as it is a simple method to generate loyal customers. They may even refer their friends to buy your photos if you do well. Sacrificing only a few percent of profits, you can earn tens or even hundreds of new customers. Having many shoppers and "how to earn money from photography?" won't be a headache issue anymore!
Selling Photo Online FAQs
1. How much money can you make selling photos online?
This depends on your business strategy and the quality of your photos. However, on average, a photographer with good products can make hundreds to thousands of dollars.
2. How do you price digital photos?
Usually, each photo will have a price ranging from $0.10 to $3, depending on its rarity and quality.
3. Which site is best for selling photos?
In our opinion, today, your eCommerce website is still the best place for you to sell your products. You will have full distribution rights, and branding and receive 100% of the profits.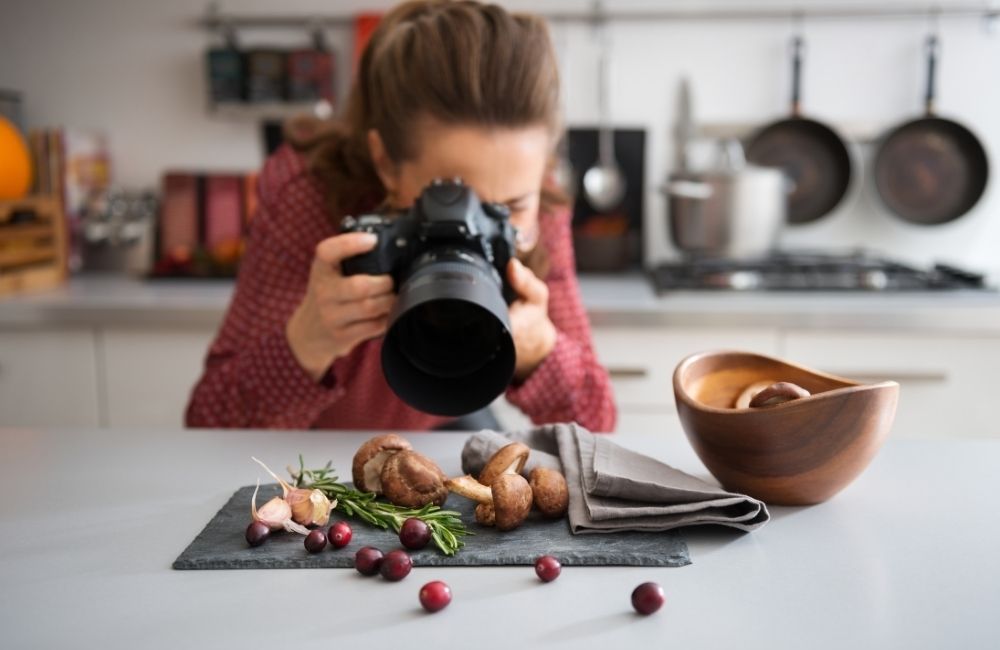 Bottom Line
It can be seen that selling online photos is currently an up-and-coming source of passive income. However, most photographers do not have many skills and knowledge in business. This is a waste because the demand of companies and consumers for good photos is so great these days. Many studies even assess that this trend will grow even stronger.
Above is all information about the online photo selling business. We hope you find it helpful. Thanks for reading!