What if your business could use a shopping cart to make it easier to manage inventory and keep customers happy? The best part is that there are plenty of different solutions available, so you can find one that fits your needs perfectly. In this article, we're going to look at some of the top shopping cart solutions out there today – from affordable options like Shopify to more expensive ones like Magento or WooCommerce – and discuss how they can help you grow your business.
What Is A Shopping Cart Solution?
A shopping cart software is a software application that allows you to create and manage your online store. It can be used by anyone who wants to sell a product or service online, but it's most commonly used by small-to-medium businesses and independent contractors who are looking for an easy way to run their business without having all the overhead costs associated with running an actual brick-and-mortar storefront. It's usually used for B2C or B2B companies.
The main function of a shopping cart is to allow people to sell products online easily and quickly. In fact, many online stores use it as their primary method of selling inventory rather than having a physical store or selling on online marketplaces.
A shopping cart solution is essential to any eCommerce business, as it not only helps with shipping and receiving orders but also processes payments and keeps track of inventory on your website. There are many types of shopping carts available today, each with its own set of features and benefits.
Why Do E-commerce Businesses Need A Shopping Cart Software?
Let's take a closer look at the benefits of shopping cart solutions.
There are many shopping cart solutions available to eCommerce businesses, each with its own set of features and benefits. However, all shopping cart solutions share some common features that can provide significant benefits to businesses.
Some of the most important benefits of shopping cart solutions include:
Increased sales: A shopping cart solution can help increase sales by providing a more efficient and user-friendly shopping experience.
Reduced costs: A shopping cart solution can help reduce costs by automating many of the tasks associated with running an eCommerce business, such as inventory management and order processing.
Improved customer satisfaction: A shopping cart solution can help improve customer satisfaction by providing a more convenient and streamlined shopping experience.
Increased efficiency: A shopping cart solution can help increase efficiency by automating many of the tasks associated with running an eCommerce business.
In order to take advantage of these benefits, it is important to choose a shopping cart solution that best meets the needs of your business.
How To Choose A Suitable Shopping Cart Solution For Your Ecommerce Business?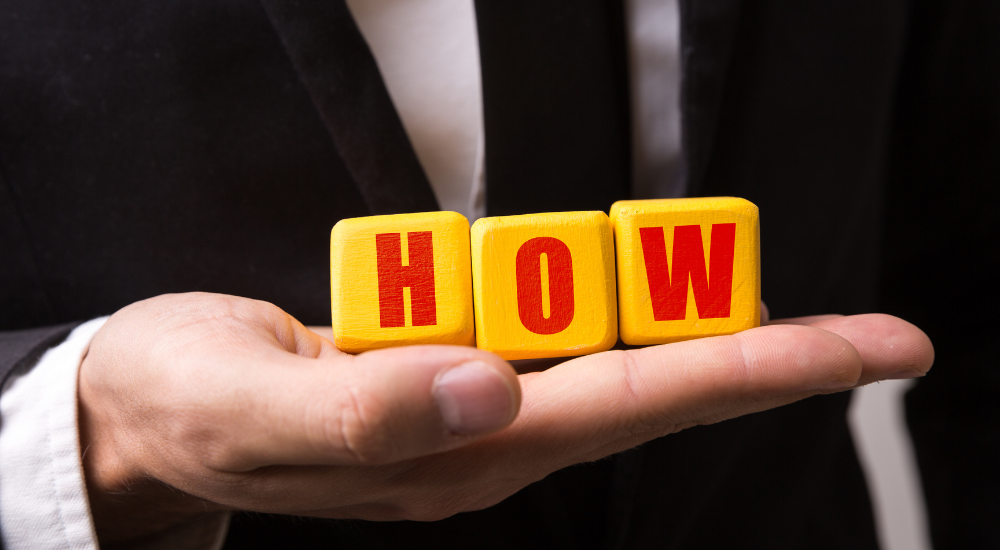 There are many shopping cart solutions available on the market today, and choosing the right one for your eCommerce business can be a daunting task.
Each shopping cart solution comes with its own set of pros and cons. Some have more features than others; however, some come with too many unnecessary features that make them difficult for small businesses. It's important to choose one that fits your business needs while remaining easy to use and inexpensive!
Here are some key factors to consider when selecting a shopping cart solution:
Ease of use: The shopping cart solution should be easy to use, both for you as the store owner and for your customers.
Scalability: The shopping cart solution should be able to scale as your business grows.
Payment options: Make sure the shopping cart solution supports the payment methods you want to offer your customers.
Security: Choose a shopping cart solution that offers robust security features to protect your customers' data.
Customer support: Ensure that the shopping cart solution you choose offers good customer support in case you need help.
Besides, when choosing a suitable shopping cart solution for your eCommerce business, there are more factors to consider, for example:
The type of site you have and what it needs to function properly
The number of products or services you offer and how many different types of customers use them
Your budget for the project
Taking all of these factors into consideration will help you choose the right shopping cart solution for your eCommerce business.
Top 10 Shopping Cart Solutions That Are Worth Your Consideration

Magento (now Adobe Commerce) is the most popular open-source eCommerce platform in the world. It's also free and easy to use, so it can be a great choice for your business if you're just starting out!
Magento provides great flexibility in terms of customization and integration with third-party services such as payment gateways, shipping providers, analytics tools, etc. Magento also includes SEO features that help customers find your site when searching on Google or other search engines like Bing or Yahoo.
Magento has plenty of built-in features like product reviews & ratings; social media buttons; newsletter subscriptions; coupons & discounts (including dynamic pricing) which makes it easy for users to buy products right away even if they don't know exactly what they want yet!
Besides Magento Open Source, Magento also offers a premium edition for B2B online businesses, which is Magento Commerce with advanced features like private sales, rewards and loyalty, order by SKU, action logs report, shared catalogs, quick order, company credit, quotes, payment on account, requisition lists, and many more.

BigCommerce is an e-commerce platform that allows you to create your own online store using a drag-and-drop interface or through web development with JavaScript and PHP frameworks such as Bootstrap or BackboneJS (formerly known as Spine). It offers a wide range of features and customization options that make it a popular choice among online shoppers and merchants alike.
BigCommerce provides an easy-to-use interface that makes it simple to set up an online store and start selling products. There are no setup fees or monthly charges, so you can start selling right away. The platform also offers a wide range of features, including product options and variants, inventory management, shipping and tax calculations, coupons and discounts, and much more.
It's designed specifically for small businesses that need extra features but don't have time or resources to learn how to code in HTML and CSS languages as WordPress does – or if they do have those skills then they might not want their site running on a shared server hosted by someone else who doesn't know what's best for them!
Furthermore, BigCommerce is also one of the most scalable shopping cart solutions available. It can support stores with millions of products and thousands of orders per day. The platform is constantly being updated with new features and enhancements, so you can be sure that your store will always be up-to-date.

Shopify is the most popular eCommerce platform out there. It's a great solution for any business, regardless of size or type—it can handle everything from small online sales to large-scale global operations.
Shopify offers an extensive set of features designed to make your life easier as an online merchant:
Easy customization options that allow you to create beautiful websites in minutes (or hours if you're really into it)
A built-in payment system that makes accepting credit card payments easy and convenient (you don't even need to worry about processing fees)
Advanced inventory management tools so you can track inventory levels, manage stock rotation, and control costs by batching orders
An integrated shipping system that allows you to manage multiple carriers, print labels, and track shipments from a single location
A wide range of apps that allow you to extend your platform's capabilities, including payment processing, email marketing, customer support tools, and shipping carriers
Shopify offers a range of pricing plans that can accommodate any business. The cheapest option is the Starter plan, which gives you everything you need to get started right away—including a customizable theme and unlimited products – for just $29/month (or $14.44/month if paid annually). From there, Shopify Plus offers additional features so you don't have to worry about the ongoing costs of hosting and infrastructure.

WooCommerce is a free open-source eCommerce platform for WordPress. It is one of the most popular shopping cart solutions available, used by millions of businesses around the world. It's also the best choice for small and medium-sized online retailers, especially when it comes to building your business's website using WordPress. The reason is that WooCommerce is a free eCommerce plugin for WordPress. You can add a shopping cart solution to your website in minutes!
WooCommerce has everything you need to get started selling online. It offers a wide range of features and plugins to make your website look and feel professional, and to add functionality that makes selling online easy.
Whether you're selling physical or digital products, WooCommerce has the tools you need to get started. You can even use it to sell services and memberships. And with a wide range of payment gateway and shipping options, WooCommerce is flexible enough to suit businesses of all sizes. Now, it supports all major payment gateways and offers more than 30 different payment methods.
With WooCommerce, you can add a shopping cart solution to your website in minutes!

Volusion is a powerful shopping cart solution that can help you grow your business. With over 60 features and integrations, it has everything you need in one place.
It's easy to use and affordable, which makes it the best choice for beginners or small businesses with limited budgets. Plus, its support team is great at answering questions quickly – and they even offer professional advice on how to get started with Volusion!
Volusion also offers many templates so that you don't have to spend hours building your website from scratch (or hiring someone else). You can sign up for a free domain name and SSL certificate as well as apps such as MailChimp or Paypal Payments Pro right away when signing up with them!
The shopping cart itself is easy to use and has a clean interface. You can customize your store with plenty of options and include your own logo, colors, and product images. You can also create multiple websites using Volusion – which means that you don't have to worry about every store needing different features or designs!

3dCart has been around for a long time and it's easy to see why. They provide a fully integrated shopping cart solution, which means that you can install their software on your website and get started with selling immediately.
They also offer an extensive range of features for both small businesses as well as large enterprises, including a great user experience, easy installation, and a user-friendly interface.
There are many reasons why 3dCart is such a popular choice when it comes to eCommerce plugins. The first is that they offer everything from simple point of sale (POS) solutions up to complex multi-channel marketing platforms complete with integrated payment gateways through Stripe or PayPal; all in one place so your customers never have to leave the site they came from!

Squarespace is a good option for those who want a simple and clean interface. It also has an excellent drag-and-drop content editor, making it easy to create your own website from scratch. The platform doesn't require any coding knowledge or technical skills, so anyone can use Squarespace without having to worry about learning how to code on their own.
Squarespace will cost you $33 per month if you choose the cheapest plan with only basic eCommerce features included in that price tag. However, there are other options available (Basic & Advanced Commerce, which costs $36 and $65 per month, respectively) if you want more advanced features like point of sale, product reviews, customer account, checkout on your domain, analytics, etc.; plus commerce APIs for custom third-party integrations.

OpenCart is a free eCommerce solution that you can use to create your own online store. It's a great option for beginners who are looking to get started with eCommerce, as it has a reputation for being easy to use and having a great user interface. OpenCart offers free and paid themes that you can choose from to give your store a unique look.
A lot of people don't realize that you can actually use Facebook pixels to track your conversions. If you're using another platform, such as Shopify or BigCommerce, then this might not be an option for you. However, if you are using a free eCommerce plugin like OpenCart, then this is definitely something worth looking into.

Xcart is an open-source shopping cart solution that you can customize to your heart's content. It allows you to add new features and integrate with other applications, like PayPal or Google Analytics. If your business has multiple sites, Xcart is a great option because it has built-in integrations so that each one of them will work seamlessly together.
The best thing about Xcart is that it's free to use, but also has a premium option for those who want even more features. This includes additional payment gateways, support for multiple languages, and more!

Ecwid is a cloud-based eCommerce platform that allows you to create an online store with ease. It has a free plan that comes with a lot of features and can be used for small businesses. Ecwid is a great shopping cart solution for small businesses because it's easy to use, affordable, and supports all major payment providers such as PayPal, Stripe, and Apple Pay.
Ecwid is a great shopping cart solution for small businesses because it's easy to use, affordable, and supports all major payment providers such as PayPal, Stripe, and Apple Pay.
After Selecting Your Prefered Solution, What's Next?
If you're looking for a reliable eCommerce development company, look no further than Tigren. We offer a wide range of eCommerce services, from website and app development to third-party integration and SEO. We're also specialized in Magento, WooCommerce, and Shopify development. And our prices are very affordable. So if you're looking for high-quality eCommerce development services at a great price, Tigren is the company for you.
Tigren has customers all over the world and we're confident that we can provide you with the best eCommerce development services available. Contact us today to learn more about what we can do for you.
Wrapping Up
We're excited to see what the next five years bring, but we also think it's important to recognize that no matter how many shopping cart solutions and extensions are available, it's not going to be enough. We need more than just technology and innovation; we need business leaders who can make smart decisions about the future of their stores and organizations. And this is where your job comes in – you're one of those leaders!
Read More:
Self-hosted & Hosted Ecommerce Platforms: Detailed Comparison