eCommerce is becoming an indispensable part of the world economy. This trend has helped many merchants have a substantial income through online orders. However, businesses can't rely only on the eCommerce potential to achieve these results. They also have to brainstorm to create different strategies. Especially startups must continuously develop small business online marketing strategies.
So, what are online marketing strategies, and what are the most effective ones? Let's dig into this hot topic!
Online Marketing Strategies: Overall Information
What is an online marketing strategy?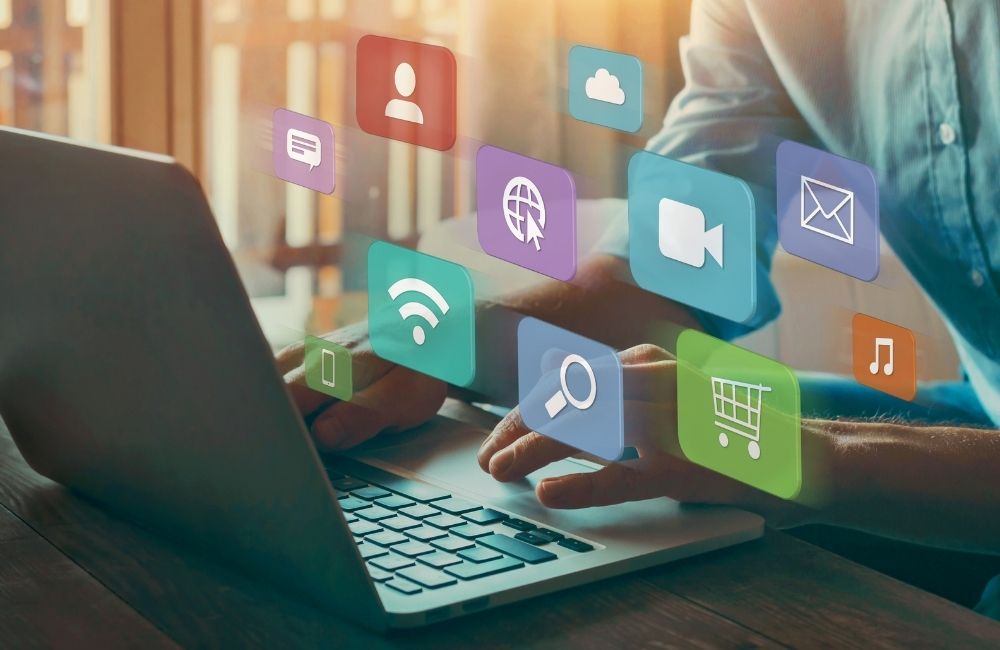 An online marketing strategy is a set of specific planned marketing actions a business takes to achieve a particular business goal in the online environment.
These strategies will help businesses increase sales and gain intangible but sustainable competitive advantages. Marketing strategies can be implemented in the short, medium, and long term.
Online marketing benefits
As mentioned, digital marketing aims to bring profits and competitive advantages to the company. Therefore, these are the two biggest benefits businesses gain from marketing campaigns.
Besides, marketing strategies also bring more advantages, such as attracting and finding new customers, taking care of old customers, optimizing resources, and the like.
These processes will be quite complicated and require businesses to invest time and effort, but their results will exceed your expectation if done correctly.
The difference between marketing strategies of small and large businesses
First, the most significant difference is resources. Large companies have more money to invest in marketing, so their strategies are often large-scale, with every action carried out by experts.
Next, big enterprise marketing strategies will often be more automated because they can invest in powerful marketing tools. These tools aggregate data and replace tedious, repetitive tasks. Thanks to that, even though big corporations don't have to operate some marketing activities directly, they still thoroughly control their strategies.
As for small businesses, one person or a small team has to take on many jobs, and most of the work has to be done manually. A small business marketing strategy may be somewhat limited because of its budget.
In short, due to the difference in resources, small businesses often spend more effort on marketing activities, but creativity, professionalism, and efficiency may not match that of large enterprises.
Top 6 Effective Low Budget Small Business Online Marketing Strategies
Now coming to the most critical part of the article to find out how small businesses use online marketing effectively. Here are the top 6 outstanding but affordable small online business marketing ideas:
Do some local SEO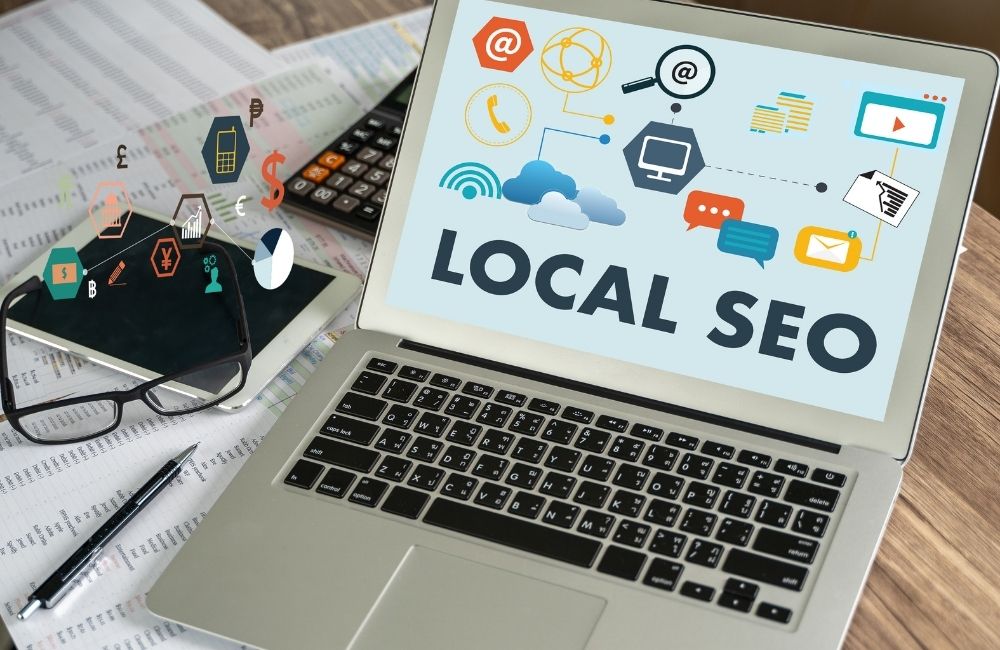 This is one of the best marketing strategies for small businesses since it is a playground that allows small businesses to compete fairly with large companies because Google will show your exact location on the map.
For example, you put the location of your online business on the map, and nearby, a customer is looking for products related to you through an address search query. This will help you show up first, as long as you're close to them.
Don't worry much about the budget because Google's algorithm is designed to serve up the most accurate, high-quality, and relevant content. You can have a good position in local SEO as long as your strategies are good.
Use micro-influencers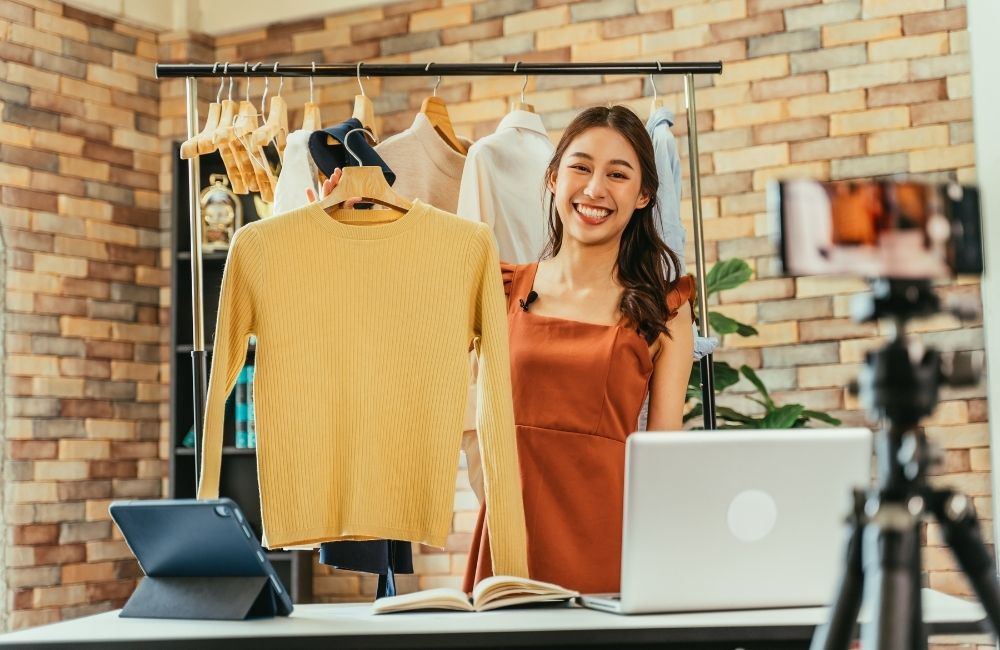 Micro-Influencer is one of the strategies that cannot be ignored in every guide to online marketing for small businesses.
Micro-influencers created a community and are loved by these people, just like a celebrity, but their popularity is not as widespread.
This is a new but very effective marketing trend in recent times. It has helped businesses take advantage of the power of social networks without having to invest too much time in developing a business account.
For example, you can hire product reviewers that match your products to promote your brand. The cost for such a rental is usually not too expensive but can still reach many people.
Build blog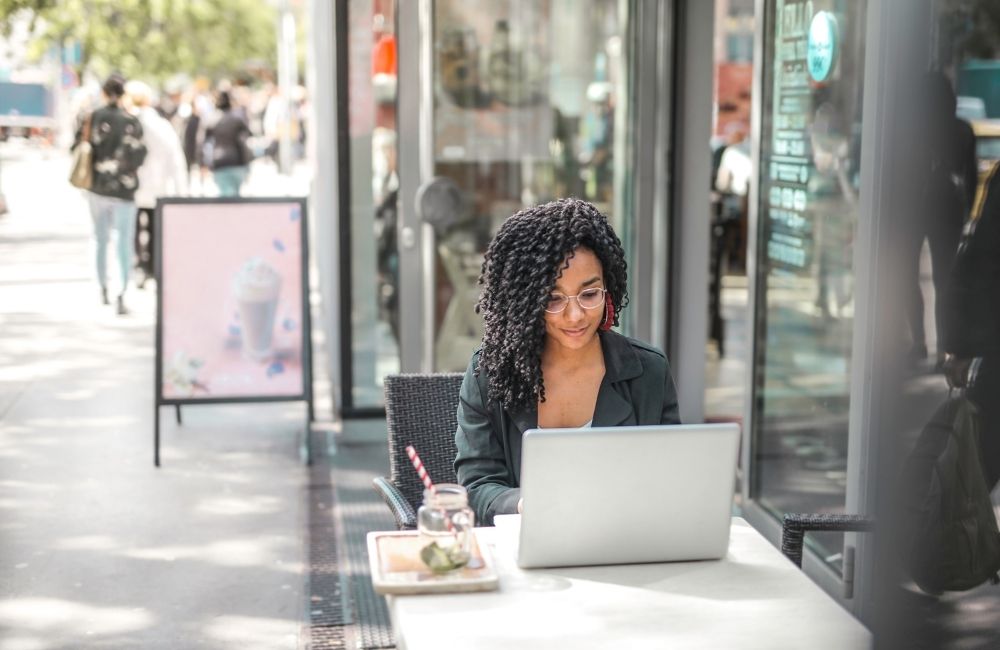 Large businesses often don't need to focus on blogging. They have domain authority, so their SEO competition is very high. Search engines favor such websites because of their high credibility and user preference.
Plus, these businesses have a huge loyal customer base and awareness. Therefore, customers will directly access their website without going through search engines anymore.
However, you still have a chance. According to a study by WordPress, about 409 million people access more or less 20 billion web pages on its platform monthly to read blogs.
Therefore, blogging is an excellent solution for you. You can share how-to guides, tips, ebooks, and everything valuable to attract your customers. For example, you have an online boutique store. You can make a detailed overview of all the recent fashion trends, so customers who want to find new trends will be interested in your website.
Frequency is vital, so write at least 2 to 3 posts weekly. You can use social media to increase your content's reach.
Make video content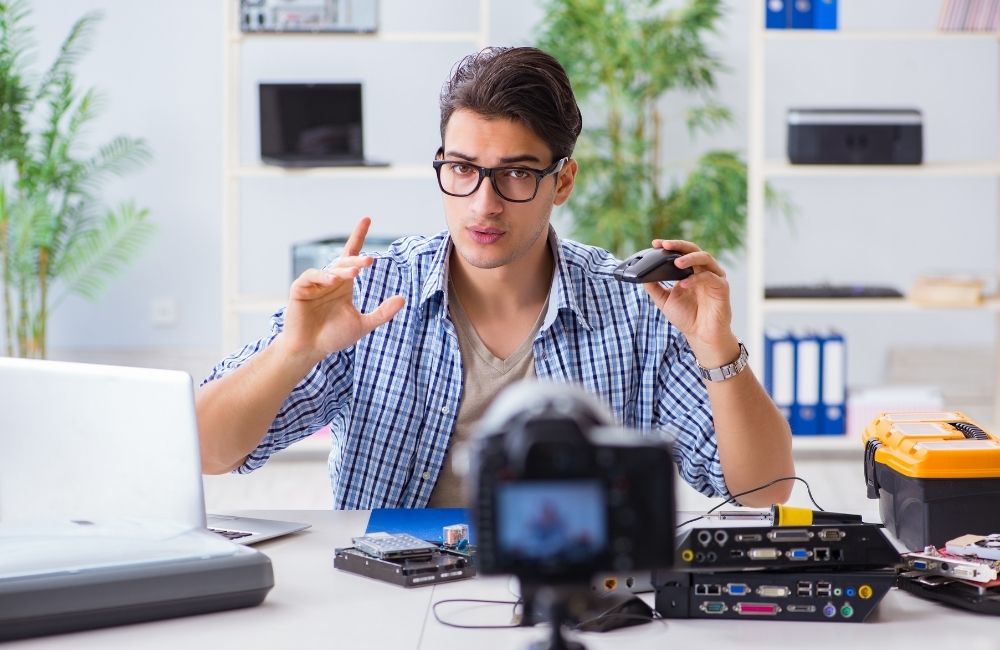 Many experts have proven that video is the most viral form of content since users are now more interested in watching than reading. Also, nowadays, short videos are viral because of the busy lifestyle.
Most social media users prefer shorter videos. Building these videos is very simple when utilizing an online video creator, so consider these digital marketing strategies for small businesses as branding and selling opportunities for you!
Think of it as doing a blog. You can give tips, tutorials, etc., turn them into a short video and post them on video social networking sites like TikTok or Youtube.
Participate in forums and groups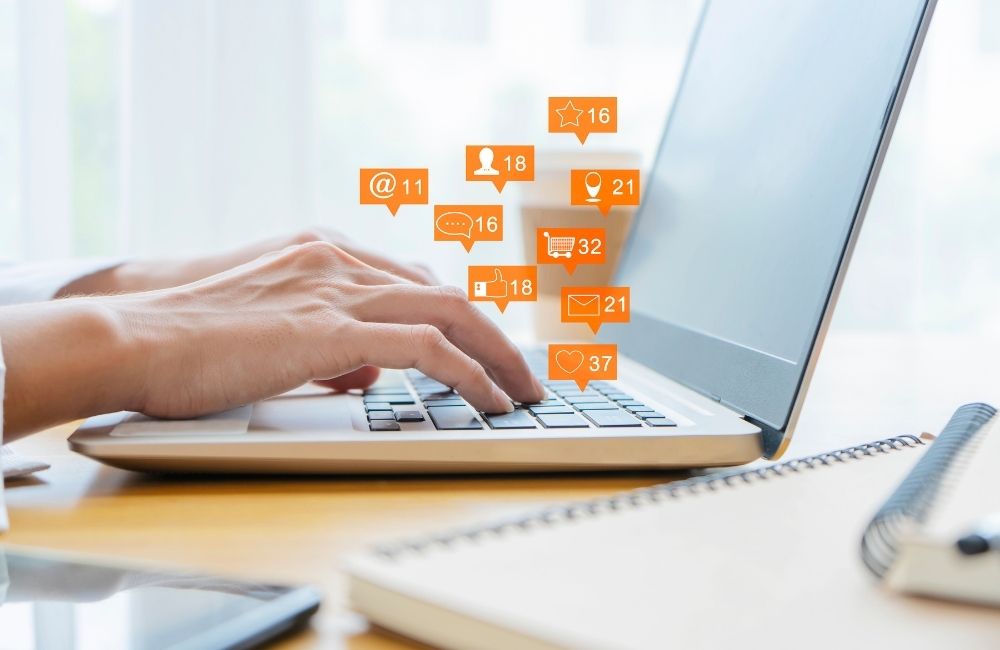 There are tens of millions of active groups on social media sites. People tend to believe the group they interact with and work with regularly.
Thus, if you create or join a group related to the product you are selling and share valuable content, this will be a great place to build a community and find potential customers.
Moreover, don't forget forums like Quora and Reddit. These are also good places to build your brand/market topics. However, do it wisely and avoid spam because this action can be severely punished.
Remarketing to your previous customers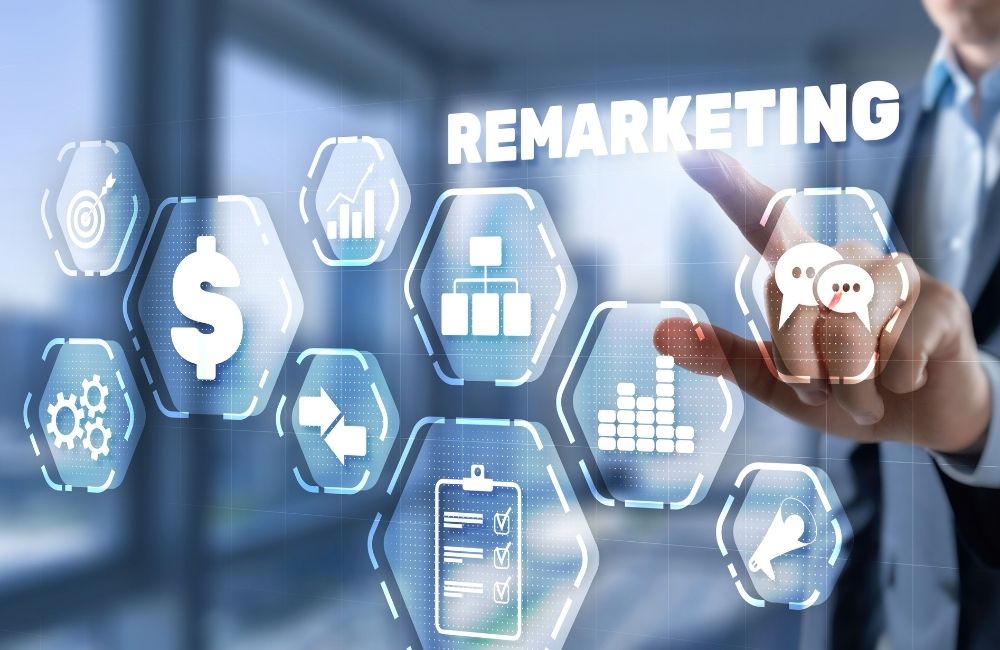 Customer data is sometimes overlooked by startups, entrepreneurs, and small businesses since they have a lot in their hands already. Yet, in fact, quality customer data is worth its weight in gold!
Online marketing relies heavily on customer data. You can use that information to better target your customer through email and social media ads. The content, vouchers, and events you deploy will also become more relevant. So 78% of marketers find that email marketing is vital to company success.
However, be careful when using customer data because data security and privacy laws are stringent today.
Tips For Better Small Business Online Marketing Strategies Results
Get a good website
There is no denying that if your marketing is good, you will bring a tremendous amount of traffic to your website.
However, marketing is not what determines the final impact on the revenue of an online business. The website is the deciding factor. With a good store providing outstanding UI&UX, the conversion and retention rates will be much higher. Therefore, you need to increase the quality of your website as much as possible.
If you don't have a lot of technical knowledge and are also looking for someone to help you build a website, consider Tigren.
Firstly, we have a team of professional web developers and a dedicated customer care team. We have satisfied many clients in different fields.
Second, after ten years of operation in website development, we have created an optimal website building process, which minimizes construction costs and time.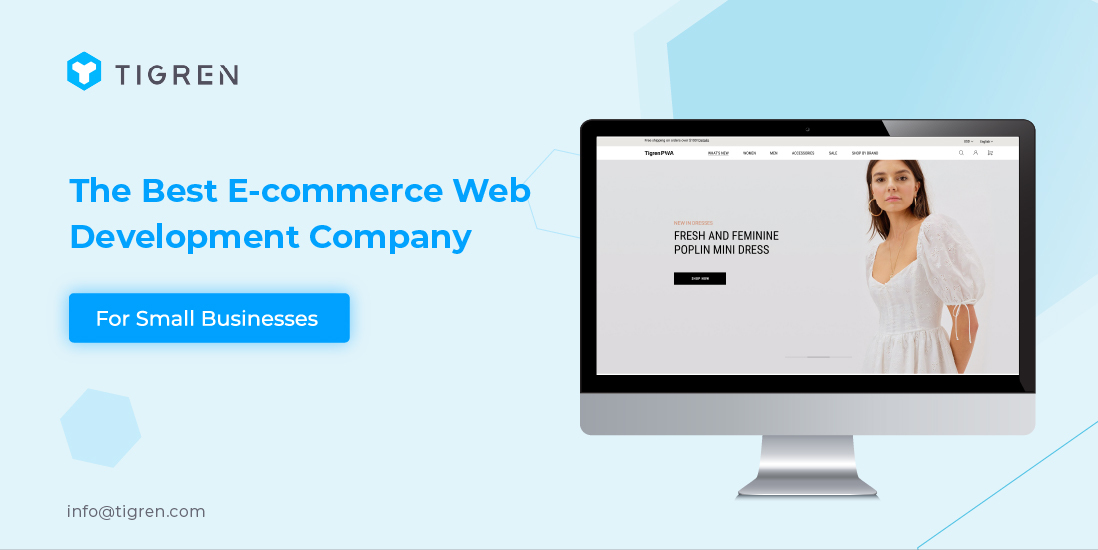 Know your customer
This is one of the must-haves when you start a business. Understanding your customers' needs will help you build and design a truly tailored service strategy. This is the foundation to bring genuinely sustainable efficiency.
In addition, understanding target customers will help businesses be proactive in response to any changes in the market. From there, develop a strategy for product development, market segmentation, brand positioning, and effective communication.
Pay attention to the numbers
Online marketing differs from traditional marketing because it has objective and specific metrics. These metrics allow you to evaluate and measure your campaign. Pay attention to the data regularly to see if your campaigns are doing well and make timely adjustments to your online marketing tactic. This will also help prevent your future campaigns from making the same mistakes.
Bottom Line
Whether large or small, marketing is an integral part of e-businesses. However, online SMEs' marketing campaigns need to be changed to suit the conditions of the business, such as capital, human resources, etc. Although there are many differences, small business online marketing strategies can still work as effectively as big companies if planned perfectly.