Are you looking for a trusted mobile app development company UK with high-quality work? If that's the case, let's look at the following list and see what they can offer your business.
Best Mobile App Development Companies In The UK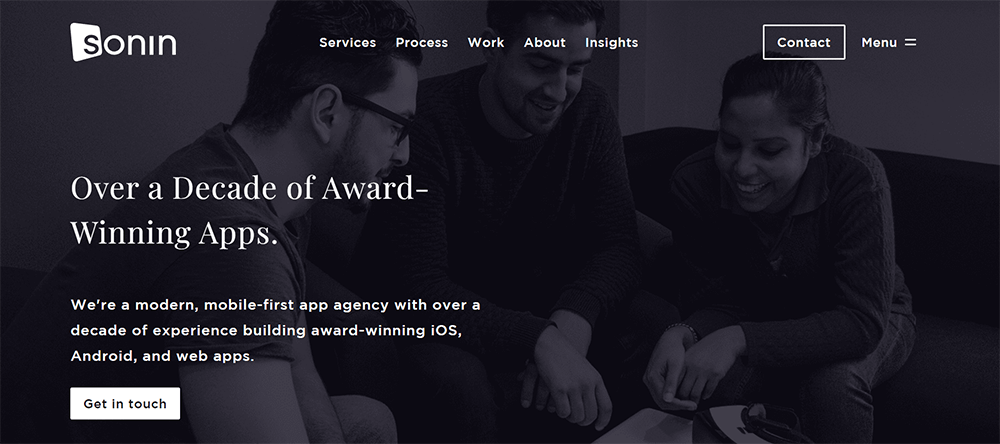 Location: 34 Bell Street Reigate, Surrey RH2 7SL, UK
Contact Number: +44 (0) 1737457788
Founded in 2009, Sonin is well known for providing app technology offering bespoke consumer and enterprise solutions. The company delivers mobile apps for IOS, and Android in different areas, including education, healthcare, retail & consumer, logistics, green tech, etc.
Sonin is a Top 10 UK App Development Company. They have worked with famous brands like John Frieda, Clearasil, Veet, Stella Artois, Eli Lilly, SunGard, The British Museum, Shell, and uMAXit Football.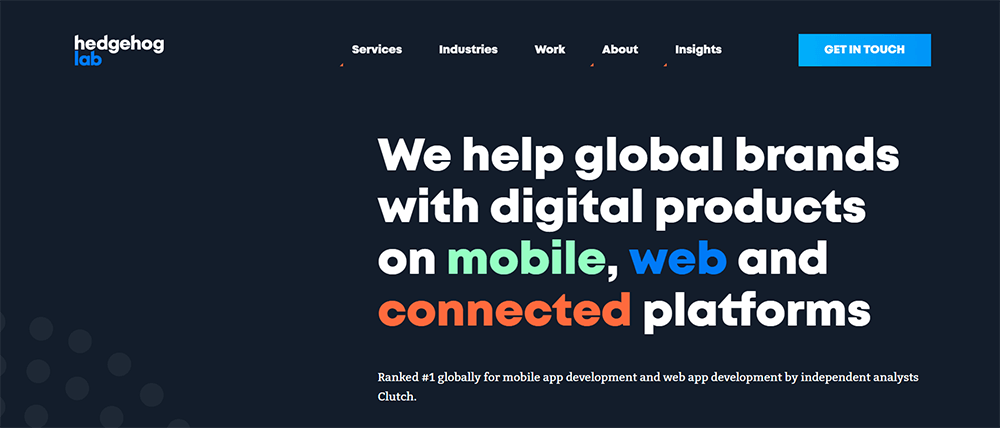 Location: Trafalgar Street Newcastle Upon Tyne, Tyne and Wear NE1 2LA, GB
Contact Number: +44 (0) 1912498039
Hedgehog Lab is a global digital product consultancy that provides solutions on mobiles, webs, AI, immersive technology, and connected platforms.
Since then, they have been designing and building exceptional software for mobiles. Apps from Hedgehog Lab are praised as effective, engaging, and highly regarded by users. They also partner with Microsoft, Deliveroo, Mitsubishi, Financial Times, and Lloyds Bank – some of the biggest names in the industries.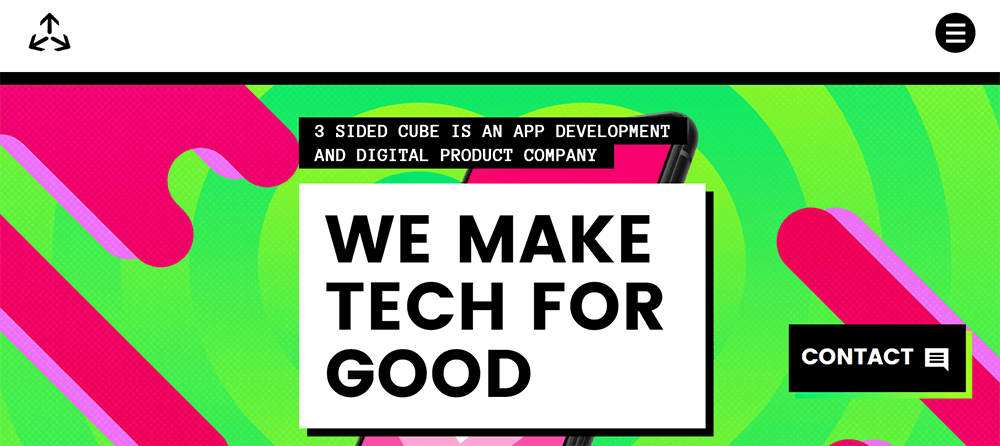 Location: The Monument 51 Eastcheap London, EC3M 1JP
Contact Number: +1 (833) 811-3347
3 Sided Cube was established in 2009. The company specializes in digital solutions focusing on creating apps, websites, and technological products. They were in the Top 50 Creative Agencies published by Creative England in association with The Telegraph.
3 Sided Cube has collaborated with many international organizations and startups to develop trusted and innovative mobile apps for over ten years.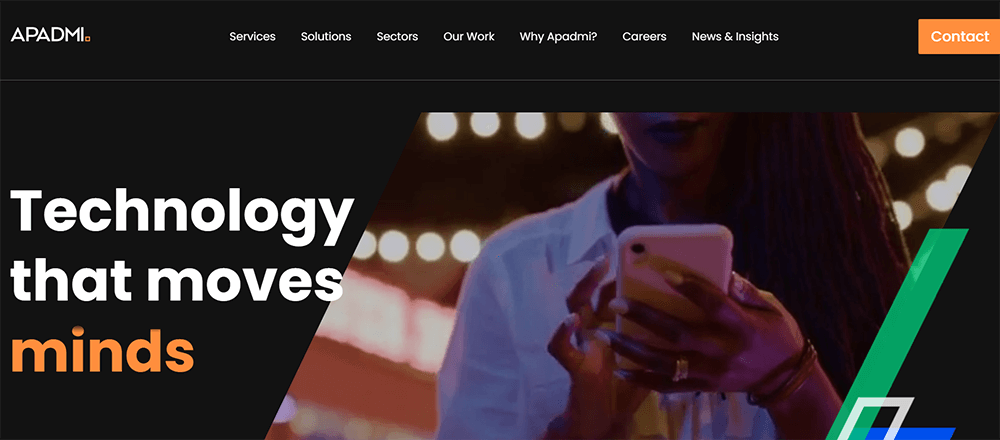 Location: Hamilton House, Mabledon Place, WC1H 9BB – London
Contact Number: +44 (0) 208 050 1945
Established in 2009, Apadmi has grown and is known as one of the UK's leading mobile-first digital agencies. It's home to over 200 experts.
The team strives to deliver innovative digital products and solutions to their clients, earning many prestigious prizes. They work closely with Microsoft, AWS, Amazon Alexa, and Softcat.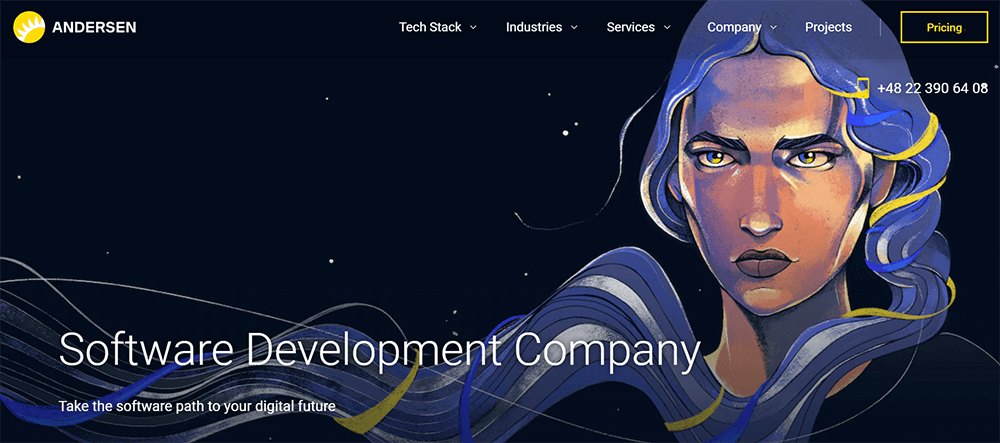 Location: 1 Trafalgar Square, Northumberland Avenue, London, WC2N 5BW, UK
Contact Number: +44 207 048 6755
Andersen is a mobile app development company founded in 2007. Their mobile development service covers consulting, BA to UX/UI design, development, and maintenance.
They've completed more than 1000 projects in various industries, including healthcare, financial services, logistics, automotive, and telecom. You can find their name among the Top Staff Augmentation Companies and Top B2B Companies by Clutch.
Consider Factors When Partner With A Top Mobile App Development Company UK
The most crucial aspect to consider when dealing with a top UK mobile app development company is the pricing. The hourly rate is considerably expensive in the UK, especially for digital services.
The minimum budget for single app development from the five mentioned UK companies is around $50,000. This cost can be inefficient for small and medium businesses.
And when it comes to app development, a good chance is that a business needs to invest in two systems, including IOS and Android. Therefore, the cost can rise to an impossible number for the business.
Cost–Efficient Alternative To Mobile App Development
If you are looking for a cost-effective and time-saving alternative to native app, hybrid app is a good fit.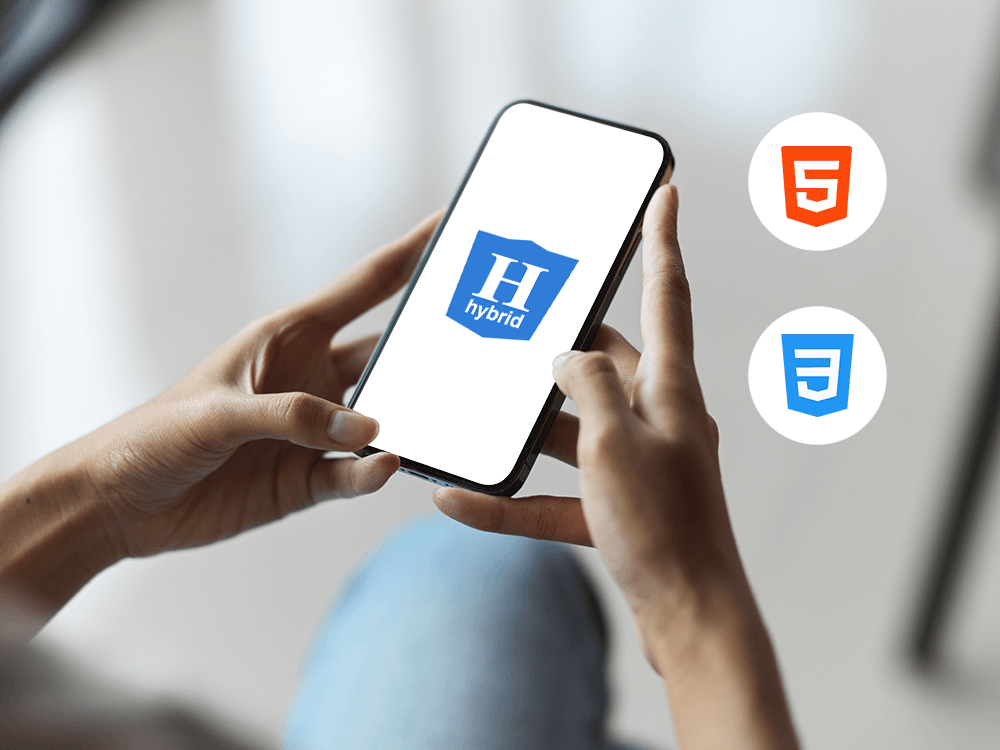 A hybrid app can work cross-platform and delivers the same experience as a native app. It even has several advantages over native app development:
Lower Development Cost
Hybrid apps allow you to utilize a single code base across several platforms, eliminating the need to create separate apps for Android and iOS. This means you are already cutting down development costs with a hybrid app.
Shorter Development Time
Hybrid apps can speed things up rather than waiting four to six months for a native app. The developer will build the app based on the React Native and Ionic frameworks to ensure it can offer a great experience on any device.
Therefore, if you demand a dynamic mobile app in a short period, choosing hybrid apps is a great fit.
Easier To Maintain
In the development and update processes, instead of maintaining two platforms separately like native apps, hybrid apps enable a more manageable approach with a single codebase.
For native apps, you need to submit your update and wait for one to seven days for approval. In contrast, hybrid apps allow you to resubmit a new version immediately if there is no significant modification to the native code.
It helps you save tremendous time and resources whenever working on an update with hybrid apps.
Examples Of Brands That Apply Hybrids Successfully
Many big players in the market use hybrid apps to take their businesses to the next level. Examples are Uber, Gmail, Twitter, Instagram, Evernote, and Amazon App Store. These brands have delivered great user experiences and witnessed higher engagement using hybrid apps.
Final Statement
Native apps are cool, but there are optimal alternatives if you have a limited budget. One of them is hybrid apps, which can push your business ahead with great benefits at an affordable cost.
And if you find top mobile app development companies in the UK too expensive, it is better to outsource the service.
Tigren is a standout developer that can offer you top-notch solutions to succeed with your business. We can create high-quality hybrid apps that enhance the user experience and provide you with incredible outcomes.
With over ten years of experience developing hybrid mobile apps, we are confident to help you build feature-rich and up-to-date apps to level up your business.
For more information, contact us at [email protected].