Selling online is the most trending business by 2022, especially after COVID-19. Consumers have an increasing tendency to buy products online. So, if you want to generate income right away from the comfort of your living room, now is a good time to start. Amid the pool of products, choosing online products to sell become more challenging. In case you need suggestions, here is a list of 12 trending products to sell online in 2022.
How To Find The Worth-investing Products To Sell Online
This article has come up with a list of the 5 most straightforward ways to identify the goods to sell online. They could benefit you in sprouting your online business with minimal effort.
Address the customer's pain points
A product that tackles the customer's pain points is undoubtedly one of the best products. In other words, when seeking something to buy online, every buyer is simply trying to solve their issues, and your mission is to find and offer the solutions to them.
For example, consumers buy detox products because they may be concerned about their weight and want a healthier lifestyle. It indicates that the customers are proactively looking to buy the solution.
Thereby, identifying such issues and offering a product to remedy them can be a great way to start a business.
Select products that you are enthusiastic about
While there are threats to adopting a niche based on personal preferences, it is far from a blueprint for ruin. On the contrary, utilizing your expertise to develop and market a unique and novel product can be incredibly successful. Above all, selling things you enjoy will boost your excitement for running and growing your online store.
Ice Shaker is an example of a business idea inspired by a person's passion for fitness. Its main product is protein shaker bottles and cups. Amazingly, Ice Shaker's monthly sales have surpassed $450,000.
Embracing your enthusiasm will empower you to efficiently create a profound, authentic, and compelling brand message. Also, an emotional story will help you stand out from the crowd. So, if you are enthusiastic about turning your craziest idea into a product to sell online, just do it.
Discover the best-selling in the online market
If you wish to sell things within your online store, get some ideas by glancing at what's hot and trendy in the marketplaces. It's a killer hack for rapidly choosing the perfect product for your online store. The fastest way is to look at categories such as "Bestseller," "Most popular items," "Trending on" on Amazon, eBay, etc. With criteria like these, you can get a list of the most popular items in its category in less than a second.
Keep up with the latest trend
Catching up with the best-selling products is one of the most powerful strategies for you to launch an online business successfully. And, the most mind-blowing trick for you to find a lucrative product is to use the Google Trends tool. It will let you know the seasonal trends of specific products or a niche exploding and dominating the market.
Aside from Google, you might seize on trends by referring to online retailers that sell similar things and learn about their best-seller products.
Seek and cater to niche markets
Niche segments are frequently crucial for e-commerce enterprises' flashy success. The reason is that customers in the sector would be more interested in the products, have high engagement and conversion potential.
For example, instead of selling women's shoe designs, you could focus on offering shoes for pregnant women. Since the market for this customer segment is relatively small, they'd be more ready to pay once they find the shoes that are comfortable and beautiful for pregnant women.
Related Post: 21 Ideal Online Businesses For Women to Thrive
12 Trending Products To Sell Online In 2022 And How To Market Them
1/ Phone cases
Phone cases are the top items to sell online that will facilitate you to generate money. The phone case market is thriving as worldwide phone usage increases considerably, surpassing $6.378 billion. Users are constantly on the lookout for a new phone case with a distinctive and attractive design.
Keywords like "Phone cases" and "Silicone phone cases" have hundreds of searches on Google Trends. Hence, if you're looking for a reliable but ever-changing trend, the phone cases market is a promising one to pursue right now.
Moreover, if you want to advertise your phone cases, social media platforms are indeed powerful. High-quality phone cases with attractive and gorgeous designs are the approach to let you drive sales in this industry.
2/ Wireless charger or wireless charging station
The wireless charger or wireless charging station is the next item that is sweeping the market today. With a wireless charger, you won't have to rely on the placement of the power outlet. On the other hand, you can conveniently charge your phone, tablet, or other devices at any time and from any location you want.
Due to its usefulness, this high-tech item has been popular for several years. The global wireless charging industry will be worth $13.4 billion by 2026. In other words, the potential for long-term value creation from a wireless charging product is tremendous.
You can promote wireless chargers or wireless charging stations in a variety of ways. Begin by posting short sneak-peek videos on Facebook or Instagram that highlight the product's features. Not only that, but you may also promote your goods in the smartphone-related article or website.
3/ Wireless earphone
The craze for wireless headphones has never died down since the release of the Airpods. Along with that, people are increasingly eager for wireless headphones due to their friendliness, elegance, and superb sound quality.
Consumers increasingly use wireless headphones to listen to music, audiobooks while walking, hitting the gym, or taking calls while keeping their hands free. Asides from the flexibility of this product, the growing demand for fashionable and appealing designs is another driving factor in sales revenue.
Google Trends shows a staggering surge in searches for wireless headphones. Thereby, selling wireless earphones online is, without a doubt, likely to yield a fruitful result for you.
The most practical strategy to promote this product is to create eye-catching promotional videos showcasing its appealing design and functions. You may connect with an influencer to highlight how effortless listening to music is using wireless headphones.
4/ Stylus Pen
The stylus pen is the next hot item that you could sell online. Technological advancements in tablets and smartphones have created a high demand for this product. Furthermore, as online schooling has become more commonplace, stylus pens have proven helpful teaching aids. The stylus, along with the electronic whiteboard, can wholly replace the traditional whiteboard and brush.
It would be unfortunate if you did not begin selling stylus pens online by 2022. Best of all, you can effortlessly expand your business by selling more products such as a Wacom, an iPad, a wireless mouse, a wireless keyboard, or other electrical items. So, it is undeniable that you can wholly grow your business when selling stylus pens.
To advertise this product, begin by running targeted Facebook advertising, followed by search-based Google Shopping ads. To boost sales, you can target customers searching for particular phrases such as "best stylus." Moreover, affiliate marketing is an excellent strategy for driving traffic to your e-commerce website.
5/ Home decor items
In 2020 and 2021, people have been spending more time at home than ever. As a result, shoppers devote more time looking for products to refresh their living space.
The global home decor market will rise 4.8% between 2021 and 2026. Choosing home decor goods to sell online in 2022 is a worthwhile investment. Accordingly, the best-selling and hottest home design things you could sell online in this sector are:
Rugs
Home beddings
Household storage containers
Color and design are crucial considerations for home decor items. Customers desire home décor products to make the bedroom more opulent and elegant when shopping for home furnishing. So, home decor items with delicate, modern, and eye-catching designs are always in high demand.
However, customers are also concerned with the quality and comfort of these products when buying online. You'll need to find a way to show the product quality to the user even when they do not touch the thing.
You can do it by capturing images with finesse, ensuring that the light highlights specific textures, and taking the most close-ups. Not only that, but a vivid product description of how each product looks and feels can also entice customers.
6/ Mesh Shoes
The average online shoe store generates over $800,000 in sales, with online revenue accounting for more than half of the total. On top of that, in recent years, customers' engagement in fitness and health-related activities has increased. Orders for mesh shoes for both men and women have soared around the world.
Customers of all ages' increased preference for comfortable and fashionable footwear has significantly driven the mesh shoes' market share. So, if you plan to sell this product online in 2022, you're in for a good time.
You could connect with athletes to advertise your mesh shoes. They can wear your shoes and do workouts to show how comfortable they are. Athletes' views and experiences will be more genuine for customers than just hearing from sellers.
7/ Comfortable Bras
It's no surprise that bras are on the list of 2022's trending products. Mobile searching for "where to buy bras" rose by more than 155% in the previous two years. The demand for bras, especially comfortable bras to wear at home is noticeably growing.
You can pursue this market by selling specific bras such as work-from-home bras, sleep bras, sports bras, strapless bras, stick-on bras, and backless bras. To have a higher conversion rate, ensure that you deliver tremendous and comfy tops. Plus, if you want to extend your online business, you may break into the related product categories like nightwear.
Facebook, Instagram, and Pinterest are fantastic channels for promotion. Additionally, try-on-haul videos will be a tremendous marketing tool for your bras. Videos that attractively combine your bras with pants, a blazer, or high-waisted jeans are far more convincing.
8/ Cosmetic products
The cosmetics business was valued at more than $90 billion in 2019 and will reach $118 billion by 2025. Trending keywords in cosmetics that appear to skyrocket on Google Trends include:
Lipstick
Synthetic eyelashes
Nail extensions
The quickest approach to selling your cosmetic items is to partner with well-known beauty bloggers. They can try out and then share their reviews of the product from your online business.
In addition, Instagram is an ideal place for effectively marketing your cosmetic products. Uploading stunning pictures or product trial videos will help you attract a large number of potential buyers. What's more, offering special deals or unique gift packages for customers is a brilliant strategy to help you to boost your sales.
9/ Hair accessories
If you want to sell hair accessories online, here are the best-selling niche products in 2022. These are the most prominent and rapidly growing hair accessory keywords on Google trends.
Barrettes
Hair wigs
Headscraft
The demand for these kinds of products has gone up significantly. Wigs are a great solution to help women acquire the gorgeous hair they want while also protecting their hair.
Besides that, accessories such as barrettes or headscarves empower women in creating highlights for their hair, thereby expressing their personality and catching the attention of onlookers. As the demand for beauty grows, there is no indication that the item's growth rate will slow down in 2022.
Influencers can help you advertise this product. They will review your product and share it with their followers, drawing awareness to your offerings. Furthermore, you can promote these popular items through YouTube videos with topics like wig tutorials or headscarf usage.
10/ Minimalist jewelry
Minimalist jewelry is rising to the top of Google searches and experiencing a sales boom. Minimalist designs are becoming attractive among modern consumers, and jewelry is no exception.
Because the products are lightweight and easy to transport, jewelry is well-suited for e-commerce. So, if you asked the most promising items to sell online in 2022, one would be minimalist jewelry.
To market this product, you can start with promotions and giveaways as soon as the product launches. Besides, offering discounts on special events such as Valentine's Day, International Women's Day, or Christmas will boost your online sale.
11/ Pet products
The pet sector is growing at a breakneck pace. A significant number of pet owners spent extra money on their pets, including dog kennels, pet apparel, pet toys, or pet food. So pet of sale products in 2022 will undoubtedly yield you a profit.
Pet food is the most profitable and steady pet product that you can sell online. Pet parents are aware of the link between food and health and want to offer the most superior nutrition for their pets. Therefore, premium and healthy pet food could be a viable product. Besides, pet carriers are a good product, and demand for this product has steadily developed over the years.
Shoppable posts and ads on social media channels such as Facebook and Instagram stories are efficient approaches to market pet products. Furthermore, holding a giveaway will be a great marketing strategy to create buzz before launching a new development in the pet care business.
12/ Toys
Toys are the final item on today's list. The worldwide toy sector is expanding rapidly. The worldwide toy market is worth $110.97 billion in 2019 and will exceed 130 billion USD by 2025.
Toys that can help children spend their time at home more fruitfully are parents' first choice. Toys like puzzles or maze boards can assist young children in developing social and emotional skills and gaining a better awareness of the world. Asides from that, music-inspired toys are also good online products to sell.
When first starting to market a toy product, it is best to leverage email marketing. You should adapt the content you provide to consumers based on their behavior to better engage with them.
The terrific time to organize advertising campaigns or special events is on special holidays like Christmas or Children's Day. At those events, parents would like to delight their children and make them happy. Thus they will actively look for exciting game products.
Wrap-up
Start selling online is one of the most fabulous ideas you must try to make a fortune. Notwithstanding, it is essential to determine your target products to promote online.
As a result, hopefully, after skimming over the 12 emerging products to sell online in 2022, you can choose the perfect match for you. And, once you've settled on your desired products and are ready to launch your own business, it's time to create your online store website.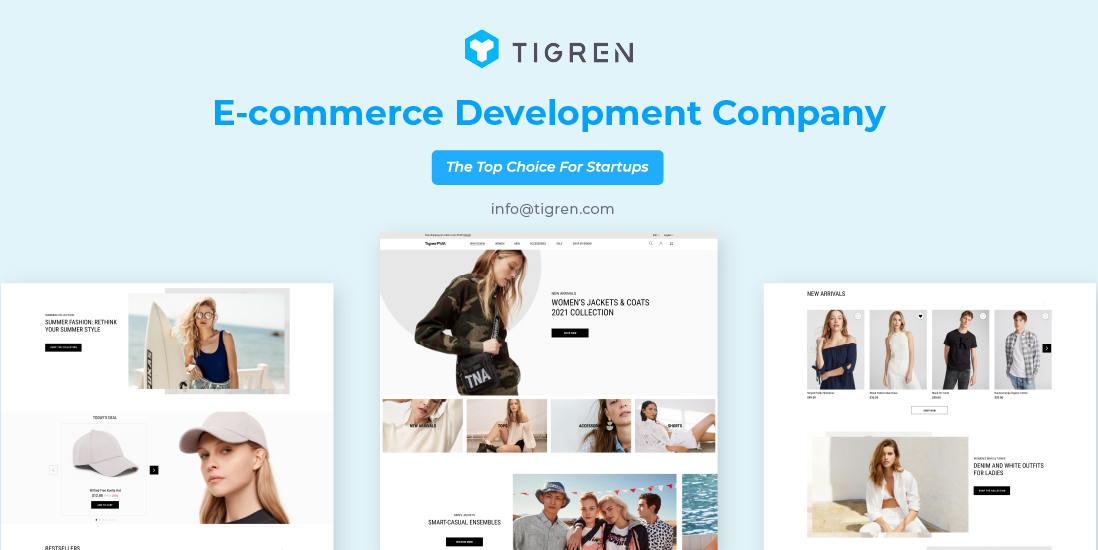 Read more:
Top Ten Trending Online Business Ideas