The last March, Tigren released the amazing FREE Ajax Suite for Magento 2 including Ajax Login, Ajax Wishlist, and Ajax Compare. Each of them brings about valuable features for your Magento store:
Ajax Suite: manage and synchronize all of the popup design and effects
Ajax Login: conveniently log in with social accounts without reloading the page
Ajax Wishlist: easily add items to the wishlist while staying on the current page
Ajax Compare: add multiple products to the comparison list in the shortest time
There are hundreds of downloads over the last three months, which have proved that the Magento 2 Ajax Suite is very useful and necessary for any Magento store.
This June, we have made a big decision: Make the Ajax Suite become more powerful by adding the Magento 2 Ajax Cart extension into the suite.
As you might know, the Ajax Cart is one of the must-have Magento extensions, which allows you to add products to the shopping without reloading the current page. In the past, this extension was sold at Tigren store with the price of $99.00. Now, it was upgraded with so many handy features – better in both function and design – but it's FREE.
We are confident to say that this Magento 2 Ajax Cart extension is worth buying most compared to other similar ones on the market because of 2 reasons:
First, it offers similar functions to others' PLUS some unique functions.
Second, it costs you $0.00 – absolutely FREE.
Why don't you download & discover what Magento 2 Ajax Cart extension can do?
Back-end Demo (Account: tigren – tigren123$)
Free Download: Free Magento 2 Ajax Cart or Free Magento 2 Ajax Suite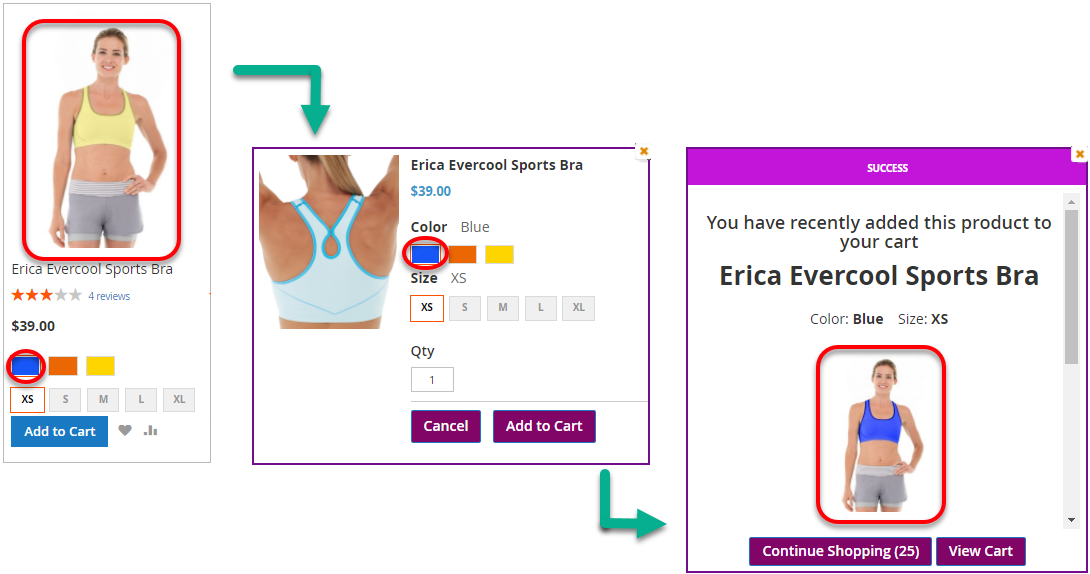 Notes:
Since Magento 2 Ajax Cart is a module of the Free Magento 2 Ajax Suite, you must download the whole suite then decide to run the Ajax Cart only or all extensions (Installing the Ajax Suite and the Ajax Cart are compulsory to enable the Ajax Cart).
However, it's highly recommended to apply all of the awesome modules of the Ajax Suite to enhance the customer experience in your Magento store.
[ratings]