To build an online store for your business, you first need to be able to answer the question, " What is eCommerce web development?".
With a properly built website, your revenue and expansion rate can grow many times during the pandemic period. Even without the external impact, some businesses can still make hundreds of thousands of dollars in profits after only two years of establishment.
Many concrete examples have proved this. We will cover it more clearly in the following section.
What Is eCommerce Web Development: Key Understanding
What is an eCommerce website?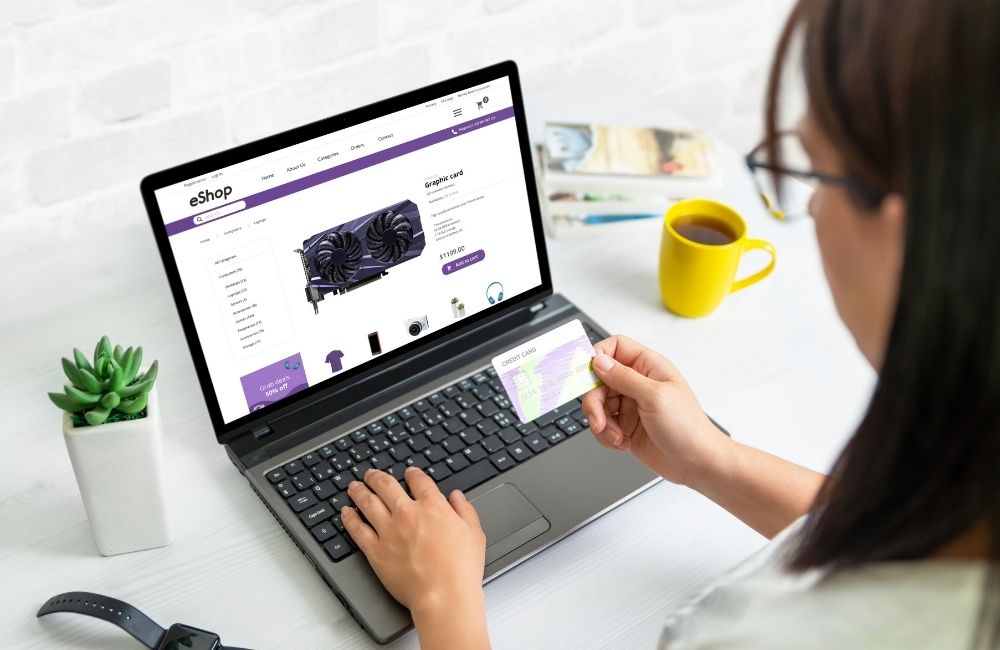 Ecommerce is the exchange of goods, knowledge, currency, services, etc., between two or more partners via the internet. The seller is who provides the product, service, etc., and the buyer is the one who receives what the seller offers. However, the buyer has to return an equivalent value to the seller.
Regarding the eCommerce website, it's an online store used to operate eCommerce exchange activities. These websites' look and features are customized to suit eCommerce activities.
The website has two parts: frontend (storefront) and backend (admin panel). The storefront is where the customer and you interact. Sales, payments, etc., will all take place here. The latter one is where you manage your store. You can import products, change pricing policies, etc., here.
What is eCommerce website development?
This term describes the building features and designing a storefront for your website or sometimes web app. Completing this process will bring you an online store capable of selling, advertising, etc., over the internet.
To achieve the best result, developers will carefully calculate to create interactive applications instead of static websites. They also need to research your business to create an online store that looks similar to the brand's positioning. In addition, eCommerce websites also have many criteria to evaluate quality, such as UX/UI, performance, function diversity, etc.
eCommerce development process
The production process to complete a quality eStore includes six steps:
eCommerce platform choosing
Storefront design: theme/custom design
Function development: payment, shipping, language, currency, … + custom functions (if any)
Extensions integration: Google tools, Marketing Automation, ERP, CRM,…
Performance optimization + Testing
Hosting setup + Release
Total time and cost will vary depending on the complexity and workload of each step.
eCommerce website examples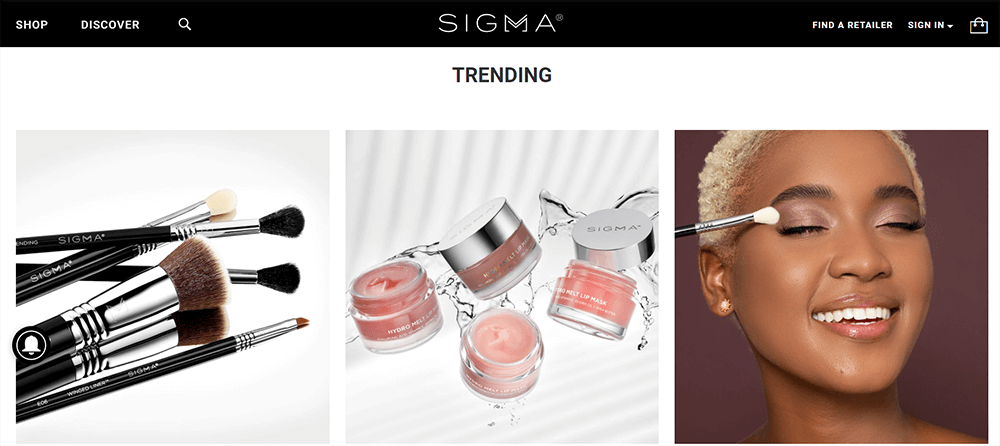 Sigma Beauty is one of the most inspiring online shop-building examples. This brand chose Magento, and this was a great choice.
Sigma's website has an exquisite, simple, and modern design, combined with easy-to-use, secure and fast functions. It has a unique video background, which success to shows the distinctive brand characteristics.
All these things encourage customers to be attracted and curious as soon as they open the webpage.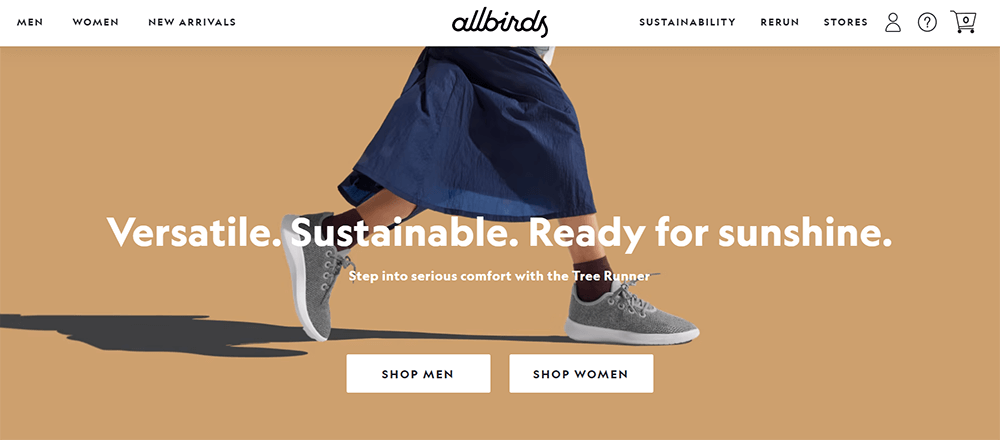 Allbirds is the next prime example of a quality eCommerce website. They've succeeded with Shopify's support.
Allbirds' shop interface preserves creativity despite the simple design, thanks to the artistic backgrounds and photos. It makes the company's services more relevant to their target customers.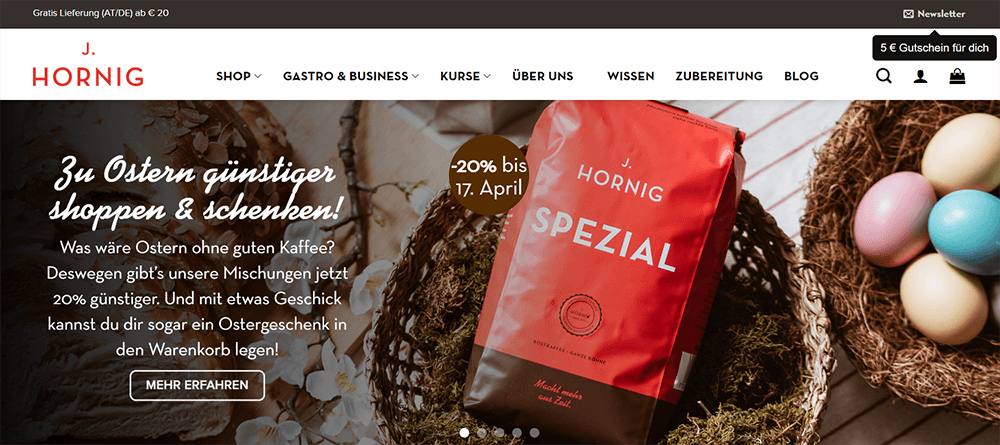 With the desire to distribute coffee to more customers, J. Hornig established a product introduction and sales website. They chose WooCommerce as their support platform.
J.Hornig posts large, clear, and triggering product images with a demand stimulating interface. Thus, customers can see the products clearly and have more information, encouraging them to purchase.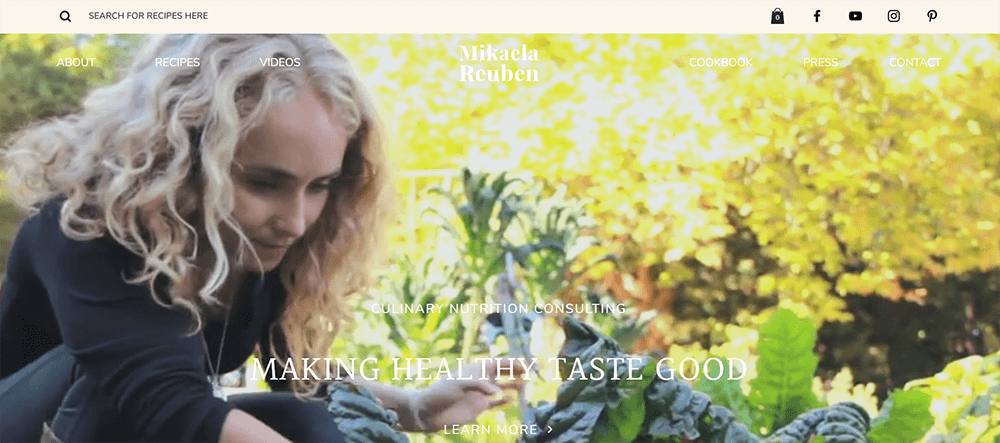 You can understand Mikaela Reuben as a personal trainee. She will help you have a better body through proper exercise and healthy recipes. However, good service is not enough to stimulate customers, she needed a website to reach more people and chose Wix as her companion.
She created a website with a beautiful, clean, and elegant interface with Wix. In addition, she has an engaging video as her web background. This makes it easier for her to attract customers' attention.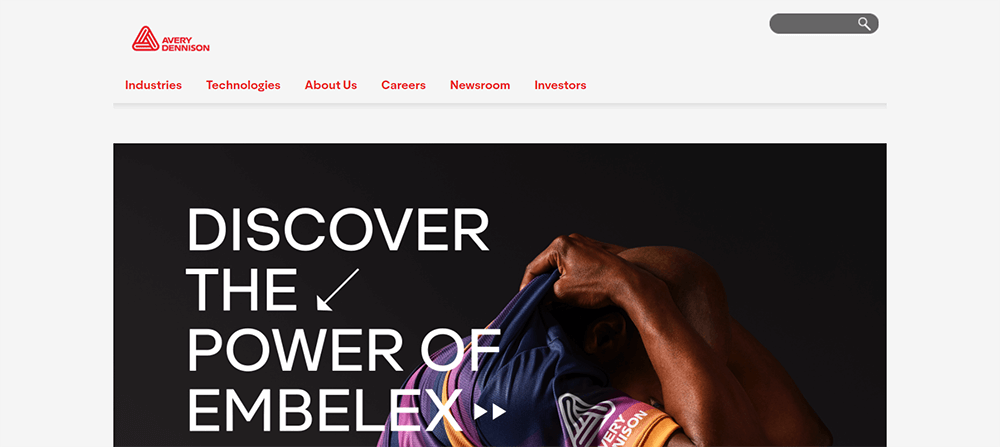 This brand has been around for quite some time, so they have a pretty extensive product portfolio. They need a website that can help them organize their products logically. After some deliberation, they choose BigCommerce to help them do this.
After completing the store, all categories such as products, vouchers, company portfolios, and the like are carefully and neatly organized into separate categories. This makes it easy for customers to see what they need.
Why eCommerce Web Development Is Rising These Years
The pandemic
The Covid-19 epidemic has impacted many aspects of the economy. Yet, eCommerce is given a substantial boost by this pandemic.
Online shopping through websites has become the main shopping channel. Many scientists expect this trend will continue to grow in the future, followed by the development of eCommerce web building.
Faster buying process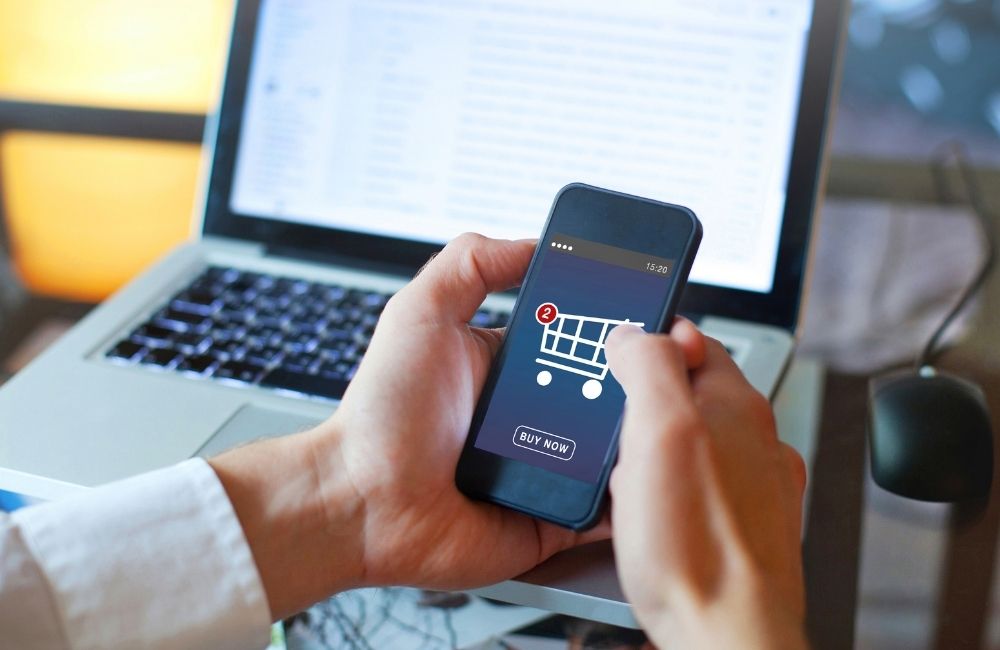 More people are now favouring quick and convenient shopping experiences as they fit in their fast pace of life.
Because of this new purchase behavior, you can reach hundreds of customers every day and show them dozens of items in minutes, thanks to eBusiness.
However, you need a high-quality store to do that. As a result, eCommerce website development is more critical than ever.
Cost and time to market reduction
Compared to traditional commerce, an eCommerce website has a much lower cost and time required to build. Usually, a simple store only takes about five days and 1000$ to complete.
In contrast, you need two to three months to complete a simple physical store, and the investment costs are also higher.
And you also have to pay for a rental for a store, which may go up to thousands of dollars a month. Meanwhile, you only pay about $100 per year for the domain and hosting with an eCommerce website.
Affordable marketing
Owning an eCommerce website allows businesses to track and collect customers more efficiently. And marketing activities through a website are also more effective.
Every digital marketing and advertising campaign can be calculated based on customer data. The marketer will bring the most relevant advertising content to those interested in the product. As a result, campaigns minimize waste in the budget.
In addition, currently, the price for advertising on search engines and social networks is still affordable, their policies are also relatively business-friendly. You can earn back 10 to 20 times with every dollar spent.
Flexibility for customers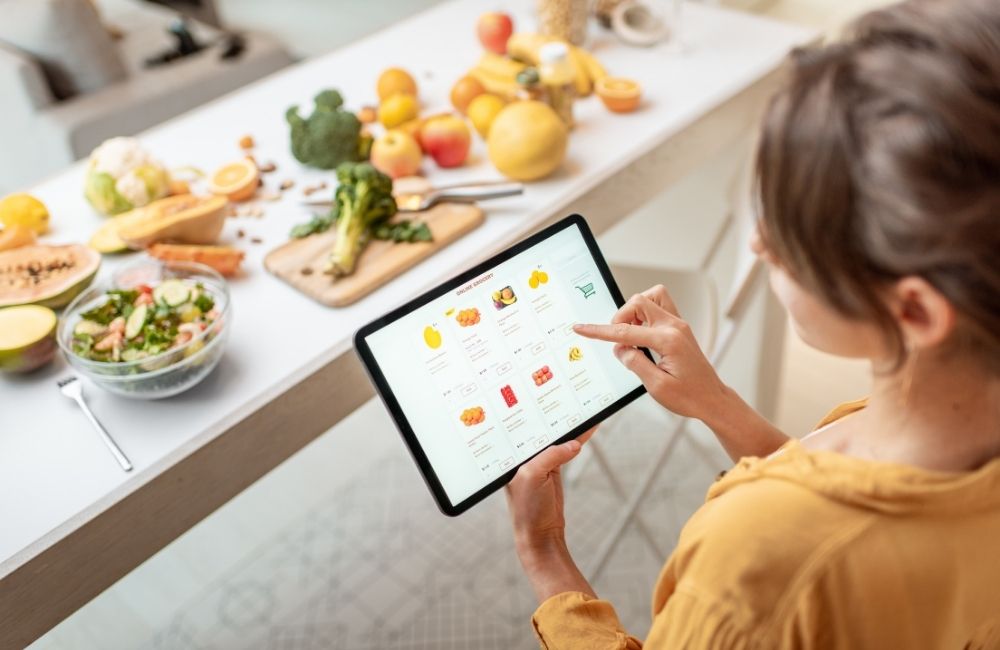 As mentioned, now customers have become busier, so the free time frame is different. Some customers may browse for products at night or even early morning.
With the flexibility of your eCommerce website, you can reach every customer, even those who are only available at night. Your store can be open 24/7 without the worry of theft, the wear and tear of facilities, and personnel costs. Orders will still arrive even when you sleep.
Impressive Statistics That Prove eCommerce's Potential
eCommerce share in retail
Market researchers have found that eCommerce sales accounted for 18.1% of the global 2021 retail industry sales. Online selling already accounts for almost a quarter of all retail sales. This clearly shows how potential and bustling the B2C market via the internet is.
Global eCommerce sales growth
The growth index is an important metric that shows the maturing potential of a given market. In this case, eCommerce, especially online retail, is predicted to continue growing.
According to eMarketer, online retail sales will reach $6.17 trillion by 2023, accounting for about 22.3% of retail sales.
Customer behavior
For some customers, an online buying channel isn't a "where to buy" choice; it's a channel for reference. A study points out that up to 33.6% of consumers say they compare prices between the physical store and the online store while making an offline purchase.
This research shows that eCommerce web development can still impact customers even when viewing goods in brick-and-mortar stores. The competitive advantages of online merchants are now highly diverse.
A Credible Web Development Agency
Online store development is currently a trend with the potential to generate high profits. However, building a successful online shop is not easy. You need to have specialized knowledge to create a high-quality website with good performance and a well-designed interface. If you don't meet this requirement, you will need an agency to assist.
If you are wondering whether to choose this business, consider Tigren. We are confident that we will be your great companion with quality services and reasonable prices.
We have a team with over 10 years of experience in web development. Every product is indeed good in terms of performance yet fits your budget.
On the other hand, our services are quite diverse. Besides web development from scratch, you can also choose web development packages or ready-made themes. All have an optimized production process, which minimizes your resources.
Finally, our customer service is always dedicated to our clients. You will receive a free support period depending on the service plan you request.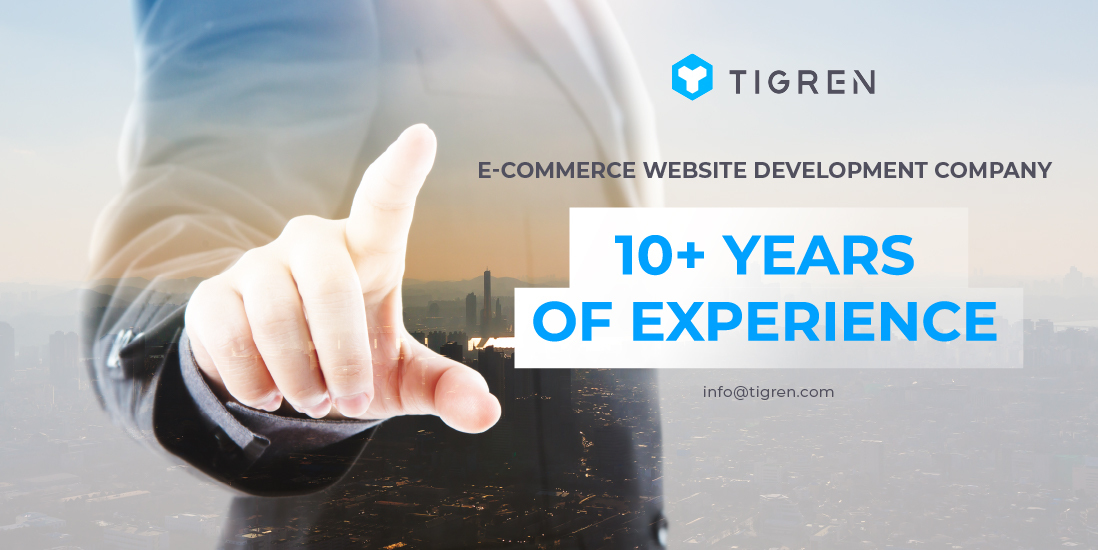 Bottom Line
Finally, an eCommerce website has been a growing trend over the past few years. However, it is still entirely new for some people. It would be pretty unfortunate if you missed out on one of the most stable sources of income in the years to come, especially in a time of rising inflation and economic uncertainty like the present.
Here is the end of the article, we hope you can now answer the question "what is ecommerce web development". Thanks for reading!