It's no secret that selling online is a huge trend these days. In fact, it's become so popular that there are now many different platforms available to sellers of all shapes and sizes. So which is the best platform to sell online for you? In this article, we'll take a look at 15 of the best platforms available today. We'll also provide a brief overview of each platform, highlighting its key features and why it might be the right choice for you. So whether you're looking to start a new business or expand your current one, be sure to check out this list!
Definition Of Online Selling Platforms
An online selling platform is a website or app that allows you to sell products and services online. Online selling platforms come in different shapes and sizes, but they all have one thing in common: they make it easy for you to set up your own shop and start selling immediately.
There are several types of online selling platforms, but the three most common are niche marketplaces, marketplaces, and centralized E-commerce platforms.
A niche marketplace is a website or app that focuses on selling products or services from a specific category or category segment. For example, if you're a clothes designer, you would likely want to use a niche marketplace to sell your designs to other fashion designers.
Marketplaces are similar to niche marketplaces in that they focus on selling products from specific categories. However, marketplace websites also offer space for sellers from different industries and countries to join together and sell their goods to the general public. This makes them easier to find than niche marketplaces because there's more diversity among the products on offer.
Centralized eCommerce platforms are the most popular type of online selling platform by far. These platforms allow you to open an account with them and then start selling directly through their system. They have all the features of a regular eCommerce website, like shopping carts and authentication systems, but they also have built-in tools for marketing and shipping.
Benefits Of Selling On Online Platforms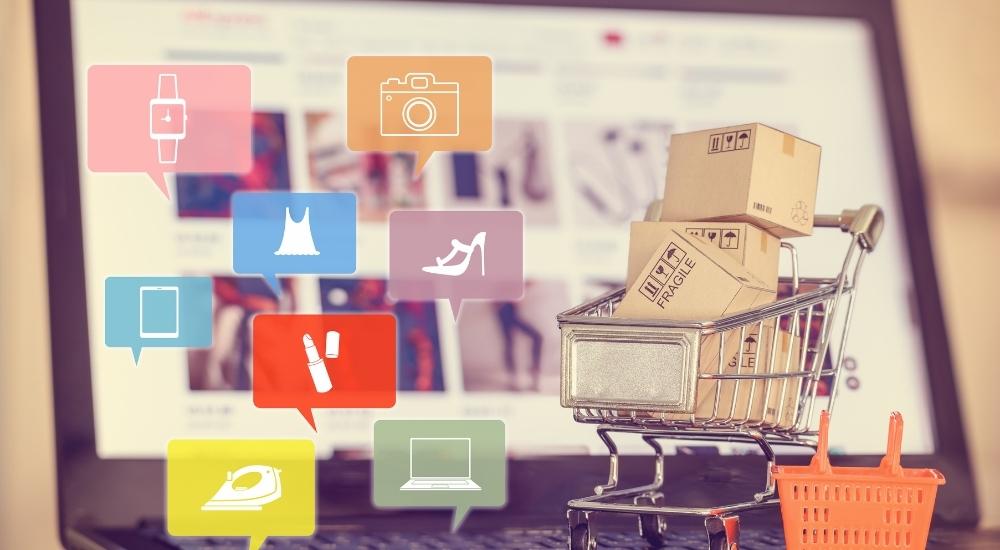 Platforms to sell online like Amazon, eBay, and Etsy offer a number of benefits that can be extremely helpful for businesses. Here are some of the main ones:
Increased Sales
Selling through online platforms is a great way to increase your sales. Not only do these platforms provide you with a large and active customer base, but they also make it much easier to sell products.
For example, if you're selling clothes, then selling through an online platform like Amazon will allow you to reach a much wider audience than if you were selling your clothes on your own website. This means that you'll be able to sell more clothes and make more money in the process.
Additionally, online platforms often offer free shipping and easy payment options, which makes it even easier for customers to buy your products. In fact, many businesses now rely on online platforms to bulk up their sales significantly. So if you're looking for a way to boost your profits, then Selling through online platforms may be the perfect solution for you.
Reduced Costs
Businesses selling online often have to pay lower fees than those who sell through other channels. This is because online platforms are able to reduce the costs associated with marketing and shipping.
Online platforms can reduce the cost of marketing by using automated systems that send out targeted emails and notifications to customers. They can also use algorithms that predict what products a customer is likely to buy, which saves on the costs of research and development.
Shipping costs are also reduced on online platforms because they're able to handle large orders in bulk. This means that businesses don't have to spend money on shipping each and every item individually, which reduces the overall cost of their product.
Greater Exposure
Online platforms like Amazon and eBay are known for their wide reach and ability to distribute products to a much wider audience than traditional channels. This is because online platforms are able to connect buyers and sellers directly, without the need for middlemen.
This means that your products can be sold to a much larger audience, which gives you a greater chance of success. Additionally, online platforms also allow you to keep more of the profits that you make, which makes them an even better option when it comes to selling your product.
Increased Variety of Products
Online businesses have access to a wide variety of product options that they wouldn't otherwise be able to find. This means that they're able to select the products that best meet customer needs.
This increased variety of products is especially beneficial to online retailers because it allows them to cater to a much wider range of tastes and preferences. With so many different product options available, it becomes much easier for them to find the right product for the right customer. In addition, this also makes it possible for them to compete with traditional brick-and-mortar stores on price and selection.
Top 15 Platforms To Sell Online

Shopify is a great platform to sell online. It's fully hosted, which means that you don't have to worry about any infrastructure or programming-related issues. Additionally, it has some of the best tools available, including a drag-and-drop interface and multiple channels through which you can interact with your customers. Shopify Payments is also a great feature – it allows you to process payments quickly and easily without dealing with any credit card processing fees.
Shopify also has great customer support. If you have any questions or problems, they are more than happy to help – even if it means phone support!
In addition, Shopify offers a variety of training and tutorials that will guide you through the platform step-by-step. If you are looking for the best platform to sell online, look no further than Shopify.
Pricing:
Basic: $29/month. You can create an internet store and blog, use the POS system, add limitless items, and accept payments on different websites with this pricing plan.
Shopify: $79/month. International domains and pricing, shipping discount, and lower credit card interest rates are the main additional features associated with this pricing option.
Advanced: $299/month. Vendors can increase the number of staff members to 15, add up to 8 locations of inventory, acquire advanced reports, and integrate third-party tools to calculate shipping rates.

eBay is a great resource for finding and buying items online. It offers a wide range of features that make it easy to find what you're looking for, and it offers multiple payment methods so you can get your purchase delivered to you quickly and easily.
One of the main reasons people shop on eBay is because of its escrow service. With this feature, buyers and sellers can agree to have their purchases delivered to them once the money has been transferred from the seller's account to the buyer's account. This way, there are no worries about anything going wrong with the transaction.
Local pickup and shipping is also a great feature that makes shopping on eBay even more convenient. Not only can you pick up your purchase from one of eBay's many local stores, but you can also have it shipped to your home or office for free! This makes shopping on eBay even more convenient for busy people who want to avoid long wait times at the mall or online store.
eBay boasts a global shipping program that ensures your purchase arrives quickly and safely no matter where in the world you are. You can also choose between multiple shipping methods so that you get the best deal available to you.
Pricing:
Starter: $4.95 per month. Sellers who want to open a store to sell and promote their small company should choose the Starter plan.
Basic: $21.95 per month. You may get no insertion fee listings and/or discounts on the final value fee with the Basic plan.
Premium: $59.95 per month. The Premium plan enables you to have a larger product selection and offers you more zero-insertion fee listings.
Anchor: $299.95 per month. High-volume merchants are the focus of the Anchor plan.

Not only does Amazon offer a wide range of products at fantastic prices, but the company also offers an incredibly convenient and user-friendly platform for buyers and sellers.
One of Amazon's most popular features is its Fulfillment by Amazon (FBA) service. This allows businesses to outsource the responsibility of shipping their products to customers' homes. This is a great solution if you have a large inventory or you don't have the time or resources to do it yourself. By using FBA, you can focus on other aspects of your business, like marketing and sales.
Another great thing about Amazon is its inventory management system. It's able to keep track of what's in stock and where it is located, so you can be sure that your items will always be available when buyers expect them to be available. Furthermore, AMS provides businesses with powerful tools for promoting their products and increasing sales.
If you are choosing the best platform to sell online, Amazon is a great option.
Pricing:
Seller tiers at Amazon are as follows:
Individual: $0.99/item sold (plus extra selling charges). You may add items to your catalog and utilize the FBA functionality with the Individual plan.
Professional: $39.99/month (plus sales tax). You can build bulk listings, take use of Amazon's API integration, utilize on-site advertising tools, run campaigns, and more.

Flippa is a great place to buy and sell online businesses, apps, domains, web stores, and similar goods. Flippa offers a free valuation tool that allows you to get an idea of the value of your target business or product. Additionally, Flippa is home to a vast global buyer community that can help you find the perfect buyers for your product or business.
You can also use SEMrush reports to help you identify any possible weaknesses in your target business or product. This will allow you to make the best decisions when it comes to selling it on Flippa. Furthermore, listing upgrades can help increase the visibility and attractiveness of your listing on Flippa.
Let's make a big deal with Flippa – the best platform to sell businesses online
Pricing:
Listing fees:
Domains: $10
Starter or template websites: $15
iOS and Android apps: $15
Established websites and online businesses: $49
Success fees for making a sale:
Asking price up to $50,000: 10%
Asking price up to $100,000: 7.5%
Asking price over $100,000: 5%
Sold through Flippa's partner broker: 15%

Sellfy is a great online storefront that allows you to sell digital goods like ebooks, music, and videos. It has no storage limit, payment processing, and marketing features that allow you to increase your sales and visibility. Additionally, it offers limited downloads so you can keep your customers satisfied without giving them too much at once.
One of the best things about Sellfy is that you can set up your own storefront and manage it yourself. This means that you have full control over how your products are presented, as well as how they're marketed. Additionally, Sellfy allows you to sell downloads in limited quantities, which makes it perfect for products that aren't meant to be sold indefinitely.
Pricing:
Starter: $19/month. With unlimited products, the starter plan offers up to $10,000 in sales per year.
Business: $39/month. Those with yearly revenues of less than $50,000 will benefit from the business plan. You'll get 10,000 email credits, no Sellfy logo, and product migration to your Sellfy shop.
Premium: $89/month. It's perfect for anyone with annual sales of $200,000 or more. You'll get priority support and up to 50,000 email credits.

Facebook Marketplace is a great way to increase your business's visibility and reach. It's also a great way to connect with potential customers in an easy and convenient way.
One of the best features of Facebook Marketplace is the boosted listings feature. This allows you to place higher-quality products in your category on the main page, which will draw more attention from potential buyers.
Shopify integration makes it easy for you to sell on Facebook Marketplace using your existing e-commerce platform. You can also use AI tools to help you identify and target potential buyers, as well as send them real-time notifications about your products so that they can make informed decisions about buying them.
Facebook also offers great customer service, so if anything goes wrong during the buying process, they'll be able to help you fix it as quickly as possible.
Pricing:
Everyone can use Facebook Marketplace for free. It's free to create a listing. Only charge you if you sell something on Facebook.
The total asking price per shipment is 5%.
For items with a selling price of less than $8.00, the charge is $0.40 per package.

Craigslist can be used to locate items and services in your neighborhood. You may specify your precise location and hundreds of categories enable you to list anything from furniture to automobiles on a local level.
The app is simple to locate on the Google Play and Apple App Store, making it convenient. You may also sell your skills in various categories (real estate, health & fitness, education, and so on) using Craigslist. Craigslist is a fantastic resource, whether you're looking for something specific or just want to browse the local listings!
Pricing:
Craigslist allows you to list items for free. Posting fees are only applicable to a limited number of categories, such as job listings.

Etsy is the best platform to sell online handcrafts that has numerous options for customizing your stores. One interesting feature of this platform is that it offers store owners manifold promotion tools such as Ads, and social media sharing together with thorough traffic reports and analytics.
Besides, you can get a .store domain for a year without charging or a 50% discount on a custom one.
Pricing:
Standard: no monthly fee. Listings cost $0.20 each, and transactions cost 5% of the total. For the next four months (or until you sell), your listings will remain live.
Plus: $10 per month. You may develop your own domains, utilize Etsy Ads, unlock extra domain customization options, get shipping box discounts, and more.

Poshmark is one of the best choices for selling clothing items for people of all ages and pets. The platform offers stories and tagging features that enable you to post your stories with a tag to market your goods.
Merchants can also offer bundle discounts for those who buy more than one item and gain deep insights into their business with My Sales Report. In addition, store owners may keep track of every item in their virtual closet with thorough inventory reports.
Poshmark is a great option for those who want to find a great platform to sell online.
Pricing:
Poshmark has several costs that merchants should be aware of, even while putting items up for sale is typically free on the app:
For items under $15, a flat fee of $2.95 is charged.
For items costing more than $15, a 20% fee is charged.

Swappa is a user-to-user marketplace that lets you buy and sell items locally. You can use Swappa to sell anything from clothing to electronics, and everything in between.
Additionally, Swappa offers free IMI and ESN checks for smartphones and gadgets to ensure they're not stolen. PayPal transactions are used due to extensive buyer and seller protection features included with the platform. In addition, your listing will be highlighted with greater visibility through the featured listings section.
Pricing:
The buyer pays an affordable fee structure when purchasing Swappa. You may list your item for free, specify a price, and the charge will be deducted from your account. You must pay a flat $5 fee in order to create a featured listing.
When a customer pays using PayPal, Swappa incurs PayPal charges. You'll have to pay the shipping costs of your chosen service provider, in addition to handling your own shipping.

Bonanza is a popular online marketplace that offers sellers a wide range of options to sell their products.
Among its many features, Bonanza boasts an excellent inventory sync feature that ensures that all active listings are synced and updated in real time. This makes it easy for buyers to find what they're looking for and eliminates the need for buyers and sellers to communicate separately about their listings.
Additionally, the batch editor allows sellers to edit multiple products simultaneously, which makes it easier for them to manage their inventory and create sales opportunities. Bonanza offers advertising capabilities that allow you to publish your listing on various shopping sites in order to reach a wider audience.
Pricing:
Gold: $25/month. Get lower shipping costs, advertise products in featured search, and more by tracking sales, visits, and traffic via Google Analytics.
Platinum: $55/month. Create Facebook ads, and you can sell up to a thousand digital goods for 24 hours.
Titan: $167/month. Enjoy individual consultations, enhance your advertising, and increase your traffic by improving your account.

Chairish is an eCommerce platform that specializes in furniture and home decor. It was founded in 2013, and since then it has become one of the world's leading platforms for selling furniture and home decor.
One of Chairish's main advantages is its ability to take care of shipping logistics. This means that you can edit your photos and descriptions and make your listings more professional, all without having to worry about shipping or handling fees. Additionally, Chairish has an extensive product category selection, so you can find what you're looking for easily. And if you want to create a new listing, you can do so using the mobile app.
Pricing:
Consignor: free membership, 30% flat-rate fee on the product price, free curated listings and facilitated shipping.
Professional: free membership, 20% tiered fee on used items, 30% flat-rate fee on new and custom items.
Elite: $149 per month. 20% tiered fee on used items, 30% flat-rate fee on new and custom items. With an Elite plan, you'll get a dedicated account rep, faster payment processing, and shopping curated tools. Moreover, Chairish allows wholesalers to establish an account and take advantage of unique services and privileges.

With VarageSale, you may host virtual garage sales with ease. It has a strong reputation as a great platform to sell online and has been operating since 2012.
Every member needs to use their real name and picture; this ensures that buyers can trust that the items being sold are actually genuine. Responsive app design makes it easy for sellers to manage their listings from any device, and a clean design with no unnecessary ads or complex widgets makes it easy for buyers to find what they're looking for. Location-based listings make it easy for buyers to find nearby sales, and leaving praises ensures that sellers can be confident that they're getting positive feedback for their products.

If you're looking to sell your old gadgets, then Decluttr is the perfect platform for you. It offers a free app that makes it easy to list and find your gadgets, as well as a free shipping label and next-day payments.
In addition, it offers transit insurance so that you'll be covered in case of any unfortunate accidents. Finally, if you don't receive the price offered for your item or if it doesn't meet your expectations in any way, Decluttr will give you your money back no questions asked.
If you want to find a great platform to sell online, you can consider Decluttr.
Pricing: free to use

Nextdoor is a social network for your immediate neighborhood. You'll find local news and events, business recommendations, and, of course, countless items for sale.
When you sign up for Nextdoor, you'll automatically connect with other Nextdoor users in your zip code. This will help you get to know your neighbors better and increase the chances that you'll be able to find what you're looking for when it comes to items for sale or local news.
Once you've published an item on Nextdoor, it'll be available to all of your neighbors in the zip code – which means that your post will have a much wider reach than if you were just posting it to your own profile. Additionally, by subscribing to Nextdoor's "News Feed" (which gives you access to all the latest posts from your neighborhood), you can ensure that you never miss an interesting thing happening in your area.
Pricing: free to use
Wrap Up
Sellers are advised to carefully analyze the features of each best platform to sell online and choose the one that best suits their business requirements. In case you are still confused, here's a brief overview of some of the platforms we have mentioned above. Keep in mind that not all these platforms offer physical stores as well. Also, some may come with free trials or money-back guarantees which can be beneficial to sellers who are just starting out.
For more information like this, you can read further into Tigren's blog. For individuals who want to succeed in the massive eCommerce industry and have substantial expertise in the subject, our team is constantly coming up with new beneficial information and advice. Our articles cover a broad range of eCommerce-related topics, from online marketing strategies to development tricks.
You can count on us when it comes to problems with your eCommerce sites. As a team of eCommerce development experts, we are always willing to help.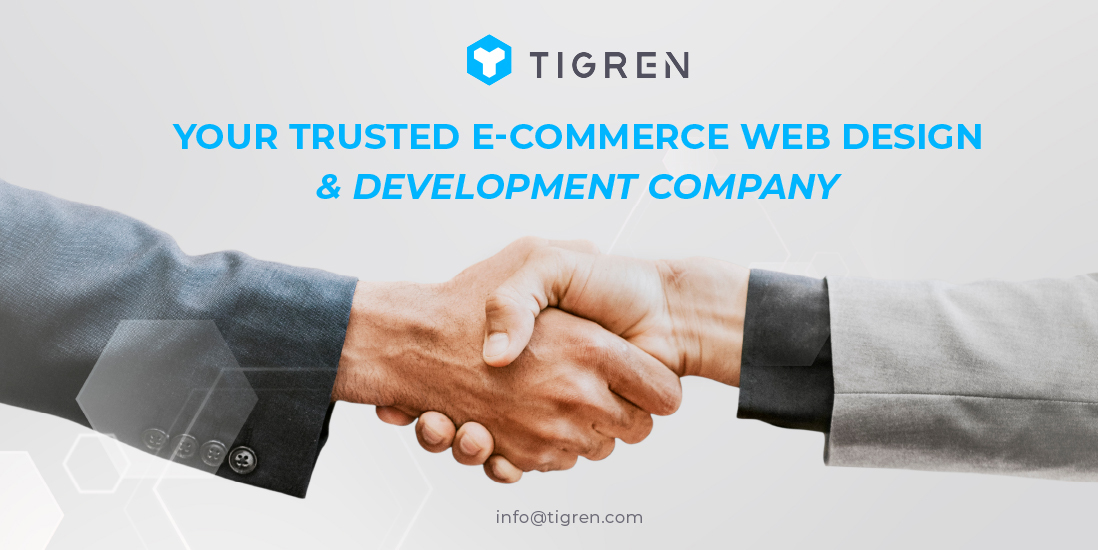 Read more: