Business-to-business (B2B) companies play a vital role in the economy, and their success is essential for the continued growth of the global economy. With so many B2B companies thriving, it can be hard to know which ones are the best in the world. To make things easier, we've put together a list of the top 10 best examples of B2B companies. From tech giants to e-commerce pioneers, these companies are doing something special and worth learning from. So what are you waiting for? Dive in and learn from the best!
What Is A B2B Company?
A B2B company is a business that provides services to other businesses. This can include anything from software development and consulting to manufacturing and distribution. The key difference between a B2B company and a typical business is that the majority of its revenue comes from serving other businesses rather than consumers.
This type of company has become increasingly important in today's economy, as customers are increasingly looking for ways to outsource their work instead of doing it themselves.
Furthermore, many B2B companies use technology to improve their customer experience, making them more competitive in the marketplace. There are a number of benefits to working for a B2B company.
First, they tend to be much larger and more complex than typical businesses, which can provide opportunities for career growth.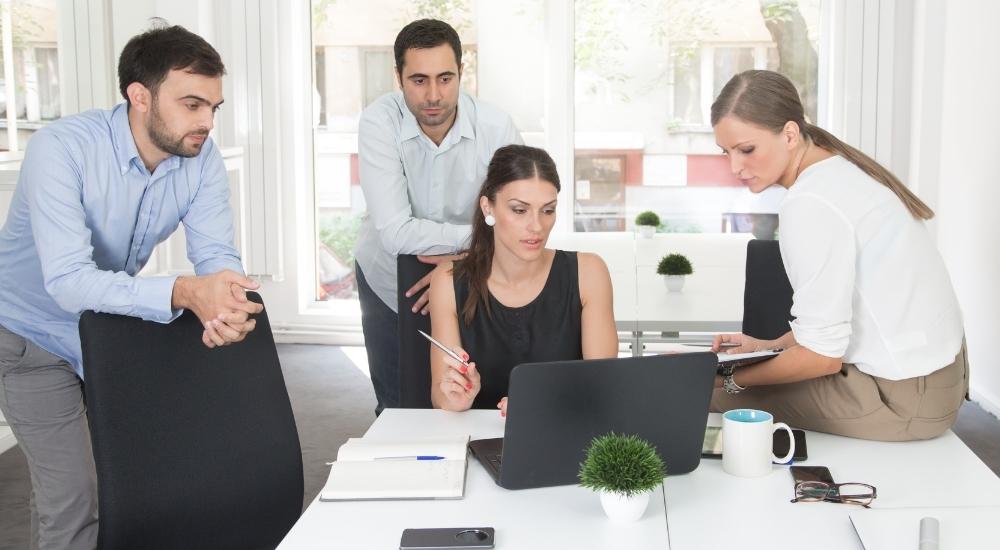 Additionally, many B2B companies have developed specialized expertise that they can offer their clients in areas like software development or marketing. This makes them very valuable resources for businesses looking to expand their operations or improve their bottom line.
While there are certainly pros associated with working in a B2B environment, it is not without its challenges.
One common issue is that the workweek can be longer than at typical companies, which can lead to fatigue and inefficiency. Additionally, the nature of many B2B relationships means that disputes can be more complicated to resolve than at smaller businesses.
However, with the right attitude and preparation, these challenges should be relatively easy to overcome.
10 Examples Of B2B Companies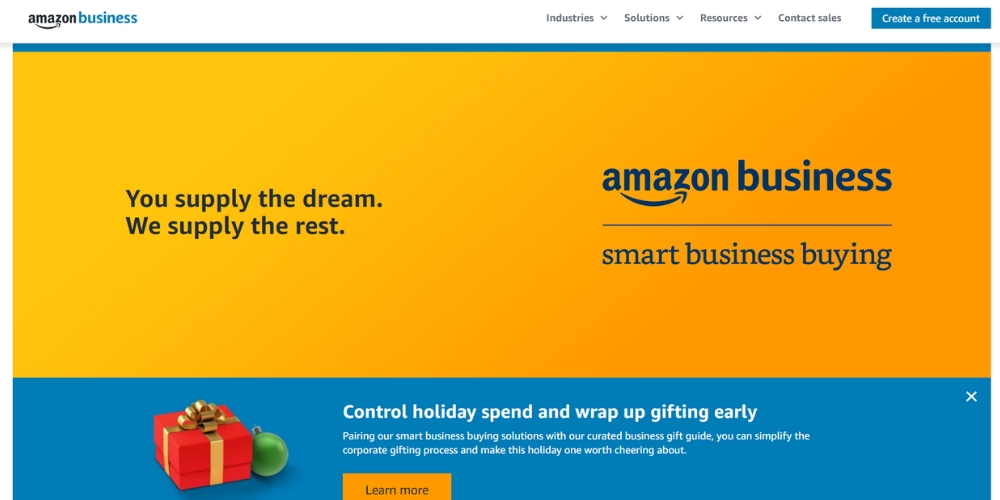 Amazon is one of the world's largest and most well-known online retailers. It was founded in 1994 by Jeff Bezos, and it now has a major role in B2B eCommerce businesses as well as in the name of Amazon Business. In 2018, Amazon reached $10 billion in sales.
Amazon is quickly becoming the go-to business model for new entrepreneurs. It offers a simple, easy-to-use platform that allows businesses of all sizes to sell their products online.
One of the main benefits of using Amazon is its customer service. Amazon is known for being able to handle even the most demanding customer demands with ease. Plus, its delivery times are usually very fast. Another big advantage of using Amazon is that you can be sure that you'll be able to find whatever you're looking for – no matter what category it falls into.
Another great thing about Amazon is its vast selection of products. You'll be able to find just about anything you need to start or grow your business. Plus, if there's something you don't see on Amazon, chances are that it's available elsewhere online or in stores. So if you're looking for a reliable and affordable way to sell your products online, then Amazon is definitely the right choice for you!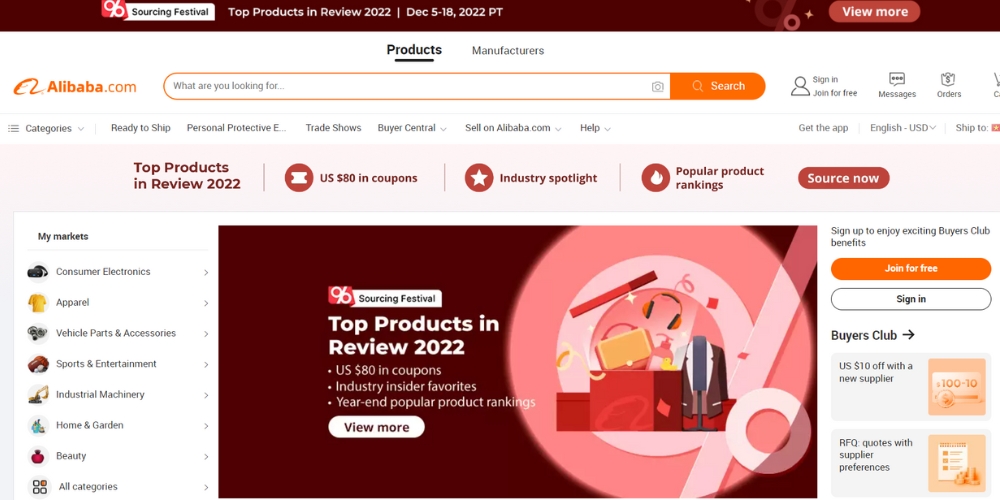 Alibaba is one of the world's leading online retailers, with a portfolio of different verticals that include core commerce, digital media, entertainment, and cloud computing. It has more than 200 million active customer accounts and operates in over 190 countries.
Alibaba initially started off as an online marketplace where small businesses could buy and sell goods with minimal fees. However, it quickly became known for its Taobao Marketplace, which is the world's biggest online shopping marketplace. Taobao Marketplace now has more than 1.2 billion registered users and generates more than $200 billion in annual sales!
Aside from its marketplace, Alibaba also offers a wide range of other services such as payment processing, marketing automation, and e-commerce consulting. It has also developed its own mobile app store (Alipay) to serve as the go-to destination for Chinese smartphone users. Alibaba is currently worth an estimated $420 billion!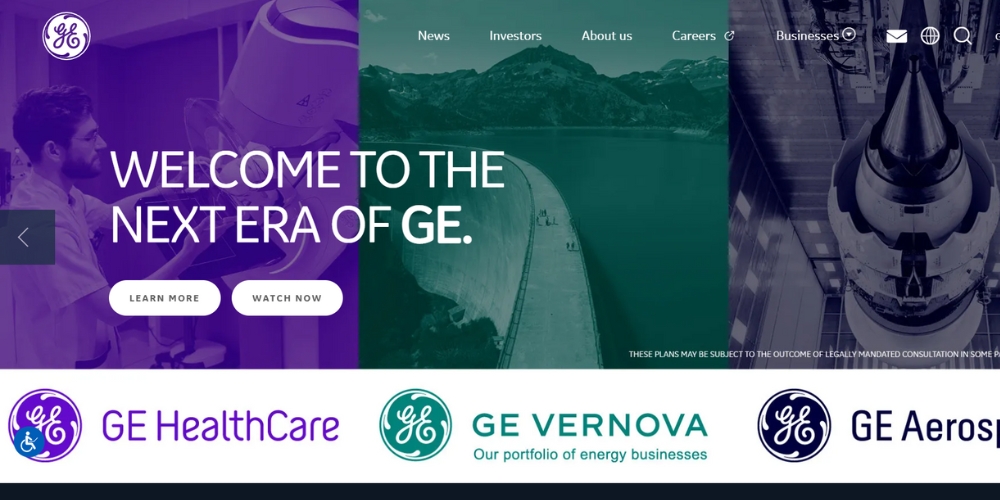 This is a famous B2B conglomerate eCommerce company that has different industry verticals like finance, lighting, aviation, health care, renewable energy, and digital in its portfolio. It was founded in 1982 and its headquarters is located in Boston, US.
Irving Langmuir was a chemist who worked at GE for many years. He is best known for his work on the theory of gases, which led to the development of air conditioning and refrigeration. Ivar Giaever was also a GE employee, and he is credited with developing the first commercial nuclear reactor. Together, these two men are responsible for some of the biggest technological breakthroughs in history!
Overall, GE is an excellent example of a B2B company next to Alibaba. Both are giant disruptors in their respective industries, and both offer huge benefits to their customers. While GE may not be as well known as Alibaba, it's definitely worth considering if you're looking for an innovative supplier of electrical and electronic equipment.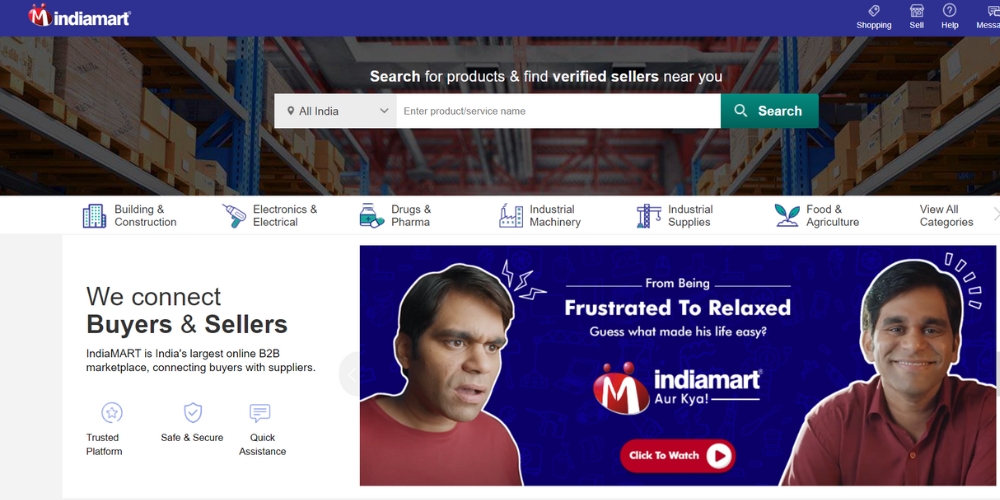 IndiaMart is one of the leading B2B eCommerce companies in Noida, India. It connects buyers and sellers with their high-quality B2B products like Apps and other technology products. IndiaMart offers a wide range of products, including electronics, home decor, and small business items
IndiaMart has always been committed to providing great customer service. It has a highly responsive team that ensures that all customers have an enjoyable experience when shopping at the site. In addition to its online store, IndiaMart also operates physical stores in Noida and Gurgaon.
IndiaMart is growing exponentially and is poised to become one of the leading eCommerce companies in the world. Its commitment to quality products and customer service makes it a company you should definitely consider investing in!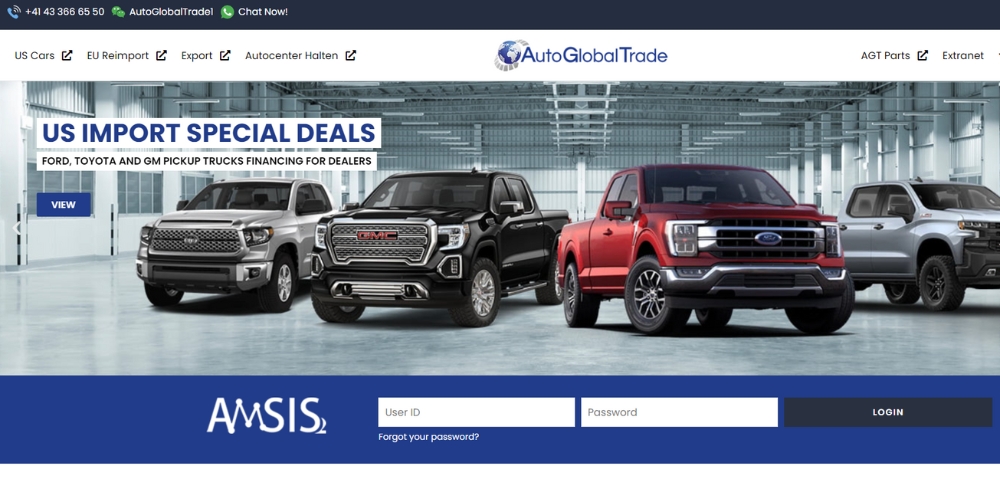 AutoGlobalTrade is a multinational automotive trading company that operates in 90 countries. It was founded in 2001 and is one of the few Swiss companies to have ventured into the automobile trading field.
AutoGlobalTrade specializes in exporting and importing quality vehicles. It exports cars to 90 countries worldwide, while also importing them into Switzerland. The company has a strong presence in Europe, North America, Latin America, and Asia Pacific. It also has extensive dealings with several major car manufacturers.
AutoGlobalTrade has been very successful over the years and has built a reputation for being one of the most reliable and reputable automotive traders in the world. It is an excellent choice for those looking to export or import vehicles internationally.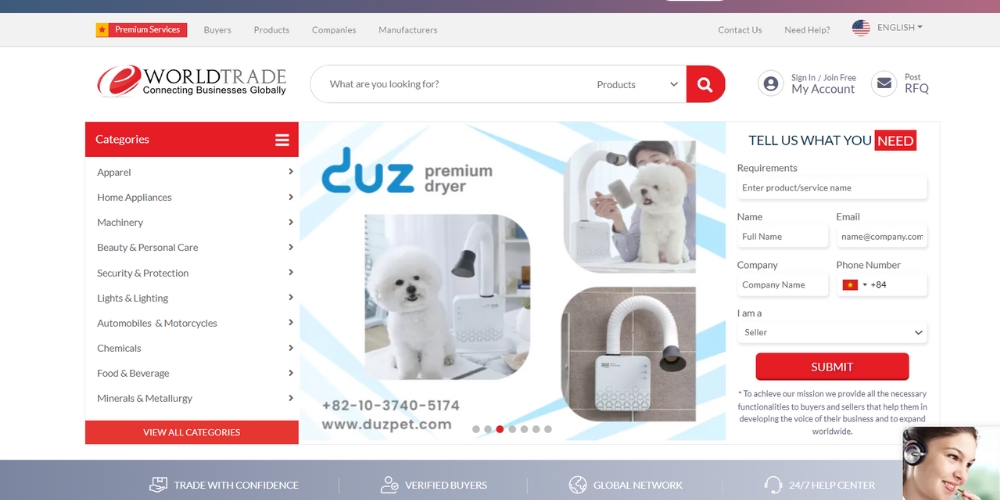 EWorldTrade is one of the largest B2B companies in the US, and it has a wide range of services that can help businesses from all around the world. It's been in operation since 2006, and it has a lot to offer its clients.
One of eWorldTrade's main strengths is its international reach. Not only does it have a strong presence in the United States, but it also has representatives all over the world. This allows businesses to easily connect with suppliers and manufacturers located in different parts of the globe. In addition, eWorldTrade offers quality services that are sure to meet your needs.
If you're looking for an electronic marketplace that can help you connect with a wide variety of suppliers and manufacturers, then eWorldTrade should be your first choice.
Quill is a well-known office supply company that sells products to small and medium-sized businesses. It offers a wide range of products, including paper, ink toner, and furniture.
Quill has been in operation since 1956 and continues to grow rapidly thanks to its innovative marketing strategies and reliable customer service. The company has a strong reputation for quality products and excellent customer service, which makes it an ideal choice for businesses of all sizes.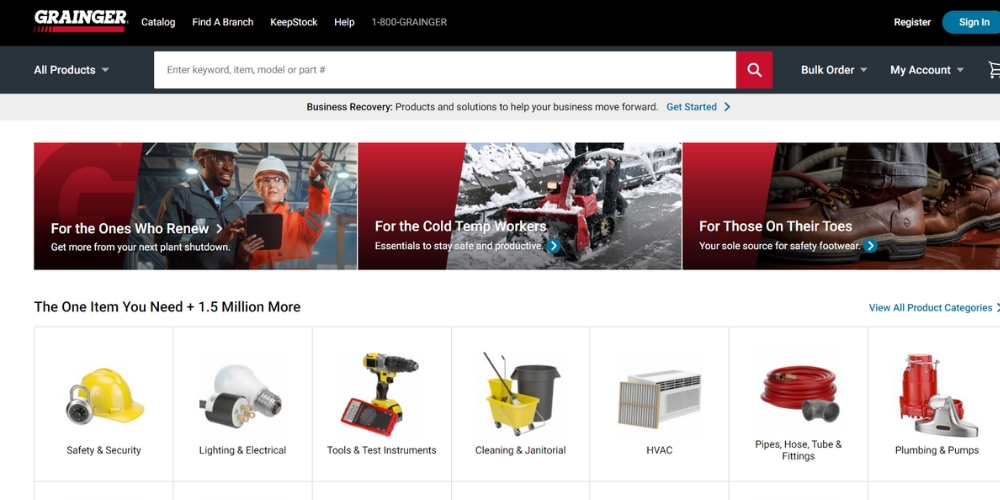 Grainger is a traditional B2B company that provides a wide range of products and services to customers in the United States. It is headquartered in Illinois, US, and has over 100,000 employees worldwide.
One of the company's main areas of focus is providing a high level of customer service. This includes offering a variety of product warranties and 24/7 customer support. In addition, Grainger makes it easy for customers to shop as guests – meaning that they can access parts and products that are not usually available to the public.
Overall, Grainger offers an excellent combination of features and services that make it a highly reputable company. Its reputation for providing quality products and outstanding customer service means that it will continue to be one of the most successful B2B companies in the future.
Grainger is a global company that provides a platform for small businesses to find and connect with their targeted clients. It was founded in 1996 by Bikky Khosla, who was motivated to create the company after he observed how difficult it was for small businesses in India to get noticed by their target audiences. Grainger currently has over 1 million registered customers from across 190 countries, and it operates in nine languages.
In addition to its online portal, Grainger also offers a wide range of services such as asset management, warehousing, logistics, and e-commerce. It has partnerships with major companies like Amazon and Walmart, which makes it one of the largest providers of business services in the world.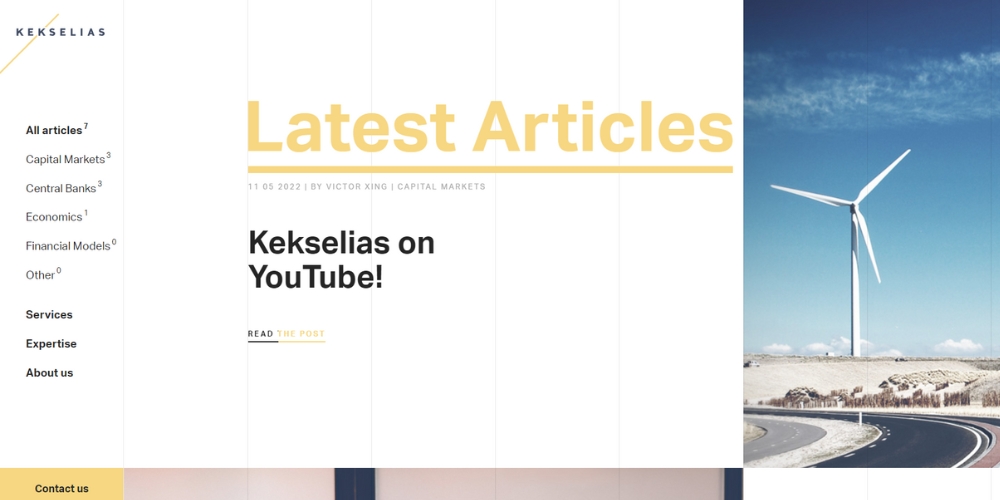 Kekselias is a leading B2B eCommerce company that offers quality financial services like interest rates and credit scoring. It was founded in 2015 by Victor Xing, and it has since become one of the top players in the field.
One of the main reasons why Kekselias is such an appealing company to work for is its UI/UX design. Its user interface is easy to use and it looks very attractive, which makes it easy for customers to find what they're looking for. In addition, its quality financial services are also top-notch. It provides accurate information about interest rates and credit scores, which allows customers to make informed decisions about their finances.
Wrap Up
It is clear that being a B2B company requires more than just having good products and services. It also requires a team highly experienced in innovation, and customer satisfaction, and passionate about making their customers happy.
Such companies not only understand how to innovate but also foster an environment where employees can grow professionally by challenging themselves with new ideas every day. That's why they are leading the market in terms of customer satisfaction and sales growth.
By now, you have seen what it takes for these amazing companies to thrive for decades. But don't get discouraged — all it takes is passion, determination, and a willingness to continuously improve your processes. You can start by adopting some of their best practices today to bring success tomorrow!
Tigren's blog has more in-depth information like this. Our team is full of eCommerce knowledge and is constantly producing valuable new material and guidance. From online marketing tactics to creation hints, our essays cover a wide variety of eCommerce issues. You can always count on us for assistance if you're ever having difficulties with your eCommerce site – we're eCommerce developers who are always willing to assist.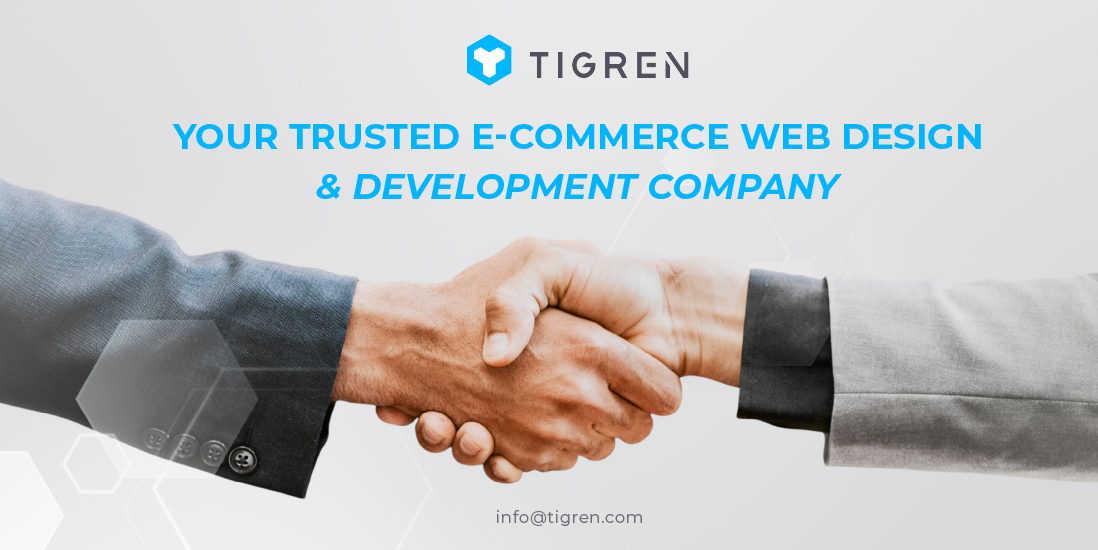 Read more:
Positioning In Marketing: All You Need To Know
Top 15 Ecommerce Fulfillment Services In 2022 – Which One To Pick?