The evolution of the internet has not only connected people across the globe but has also revolutionized the way we buy and sell. The world of e-commerce is relentless, where consumer expectations are high, and the competition is fierce.
Website development emerges as the key that unlocks the potential to stand out, engage customers effectively, and thrive in this ever-evolving landscape.
From creating a seamless shopping experience for customers to optimizing your site for search engines, enhancing security measures, and adapting to mobile and emerging technologies, website development holds the power to elevate your online business to new heights.
In this post, we will explore the top ten benefits of e-commerce website development. 
1. Improve Competitive Position
Ecommerce revenues are expected to reach $6.5 trillion by 2023. Millions of ecommerce merchants have been enticed by the promised growth. As a result, the number of internet stores opening every day rises.
This means that any ecommerce merchant's market share is threatened by fierce competition. Developing an ecommerce website might assist merchants in solving this difficulty. In short, customers' awareness can be significantly increased by remodeling the online store with an appealing design.
And if you concentrate on improving easy navigation and functional features, your chances of attracting new clients will increase. You can also apply on-trend technologies in your web development project to stay ahead of the competition.
2. Increase Scalability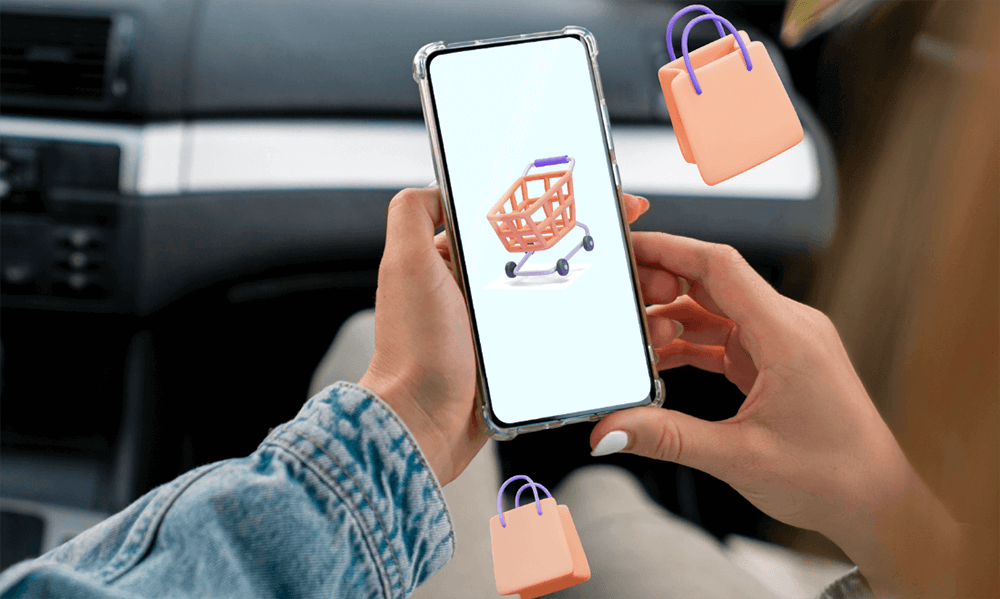 Web development allows you to efficiently manage and showcase a growing number of products and categories. It ensures that your website remains responsive and functional, even when thousands of products are uploaded, making it easy for customers to browse and make purchases.
Web developers can optimize the website's code, databases, and server resources to ensure that your online store can handle increased traffic and product listings without slowing down.
In addition, web development can help you sell cross-border effectively. Expanding across borders often means dealing with cross-border sales and transactions. Web development can facilitate the integration of payment gateways that support various currencies and payment methods, simplifying cross-border transactions for your customers.
3. Optimize User Experience (UX)
The most important step to improving the UX on a website is page speed optimization. Fast loading websites improve usability and conversion rates and increase page views, clicks, and overall SEO score.
By using ecommerce website development, you can boost the speed of your online store. And when the loading time is optimized, customers are likely to stay longer on your site. It can also reduce bounce rates and increase search engine rankings.
Apart from that, developing an ecommerce site with engaging features helps users have a better shopping experience.
And in an era in which everyone spends a significant amount of time on their smartphones, the website must be mobile-friendly and simple to use. Working on an ecommerce web development project can help you optimize the friendly mobile experience.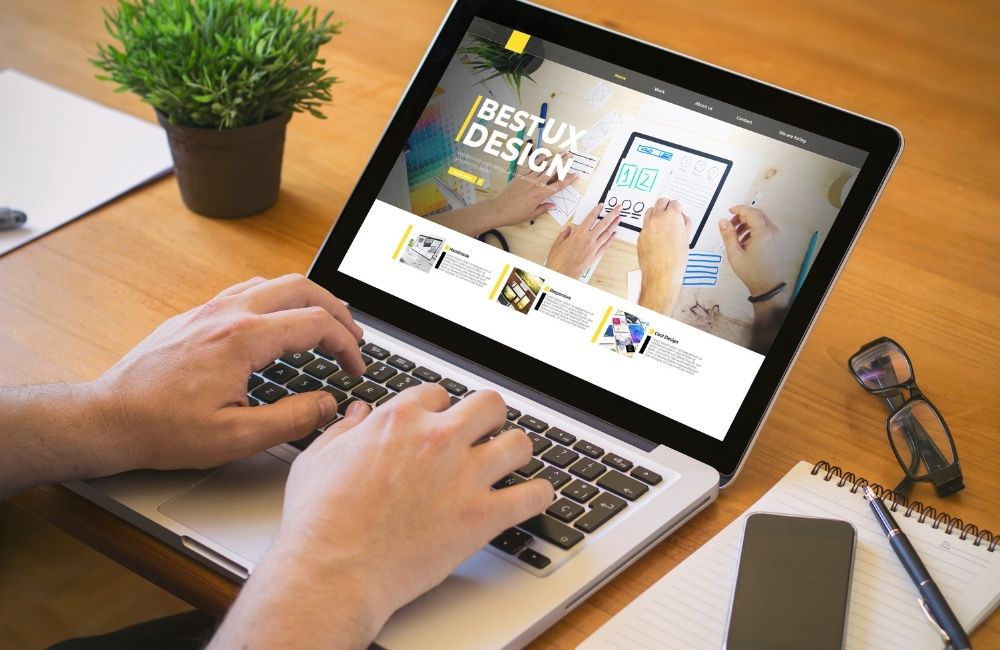 4. Boost Marketing Performance
A well-developed website is a conduit for sharing essential and relevant information with your audience. Whether you are providing product details, blog articles, or informative content, your website should be designed to ensure that visitors find the information they seek quickly and efficiently. This can lead to better user engagement and, in turn, improved marketing results.
When a website is upgraded, the interface is more appealing and eye-catching, pleasant, and includes smart tools that are helpful for visitors. The benefit of web development is that it provides readers with essential and relevant information while also luring them to landing pages.
You can also include a blogging section to regularly encourage users to interact with your site. This approach will set your website out from the competition and raise brand awareness.
5. Reach Out to The World
An optimized website breaks down geographical barriers, enabling you to reach potential customers across the world. Your products and services become accessible to a diverse, global audience, broadening your market reach.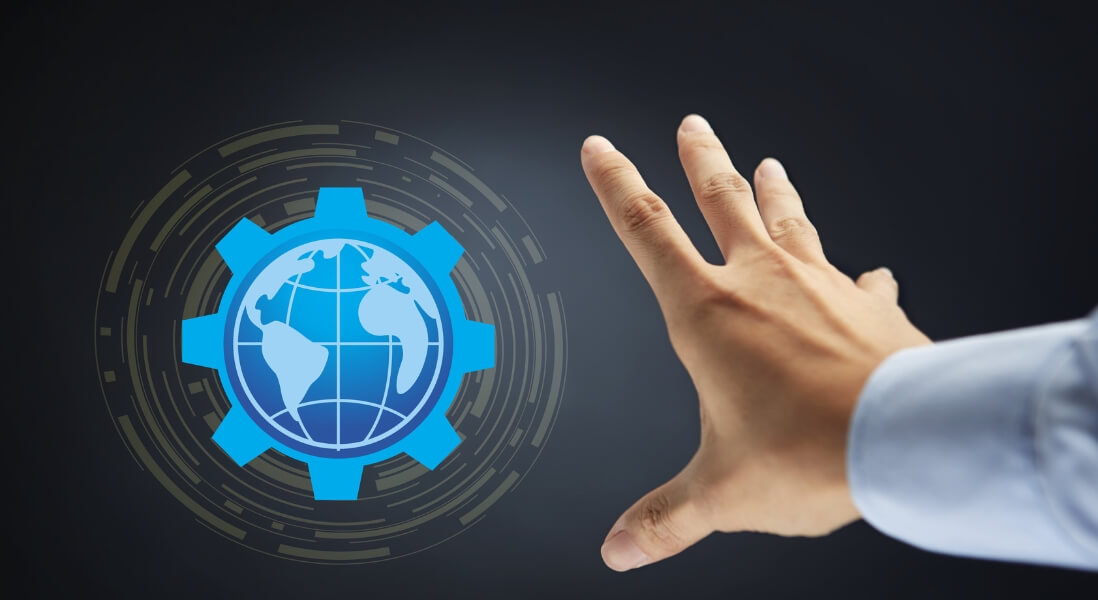 Your website is your primary means of communication with online users. When it's finely tuned and user-friendly, you can effectively convey your brand's message, promote your offerings, and engage with your audience.
Optimization not only makes your website more visible to search engines but also attracts more visitors. This boost in traffic translates to increased opportunities for conversions, leading to higher revenue.
When your ecommerce website is optimized, you can better promote your products and services while generating more traffic and revenue. With a well-optimized website, you can expect your potential leads to call, sign up, take action, and buy products from your business.
6. Increase Sales, Conversion Rate
A well-developed website is an excellent way for businesses to boost sales and conversion rates. It enables businesses to increase traffic, generate more leads, and increase ROI.
You may enhance lead generation and establish a prospect list by using your website to offer free giveaways and appealing offers. In addition, when your site is optimized with more convincing elements, customers will not go to other sites. It helps convert more orders and repeat visits. 
With web development, you can also keep track of visitors' activity closely and offer a smooth journey for them to navigate and transact on the website. And by providing relevant information, your ecommerce store may also reach out to a broader customer base.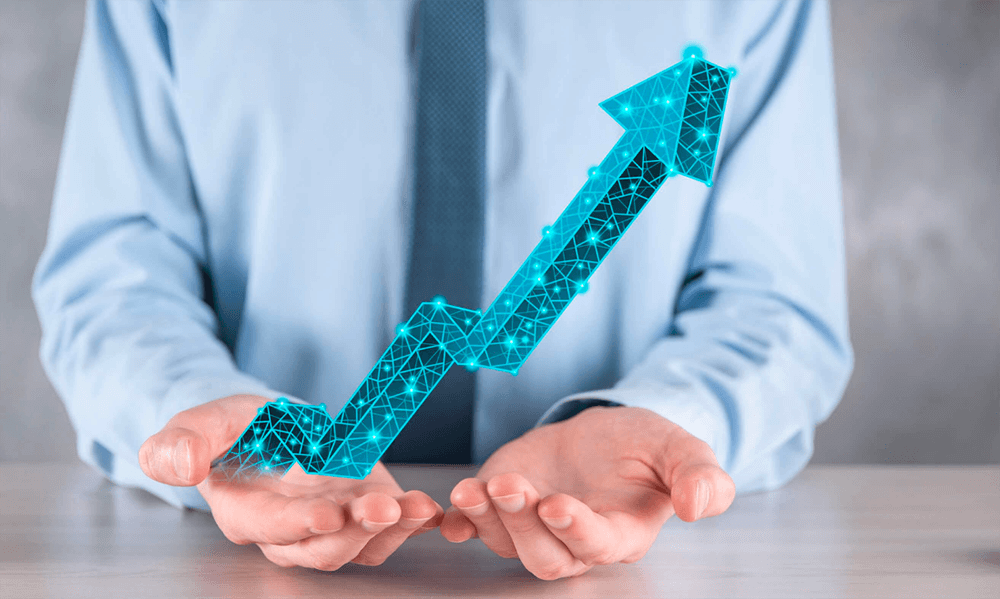 7. Win SEO for More Organic Traffic
In ecommerce, website ranking is an important factor in determining the success of your business. To gain a high position, you need to optimize your website for search engines.
And because the requirements of these tools change often, it is necessary to upgrade the website so that you can update the necessary elements to meet the requirements of these search engines.
Standard SEO web design, building a quality rich content foundation and setting up Onpage and Offpage SEO campaigns are necessary conditions for you to achieve your goal of achieving high rankings on the search results table.
And when your website appears on top SERPs, you can earn more organic reach. It can also help you save a significant amount in your marketing budget in the long term.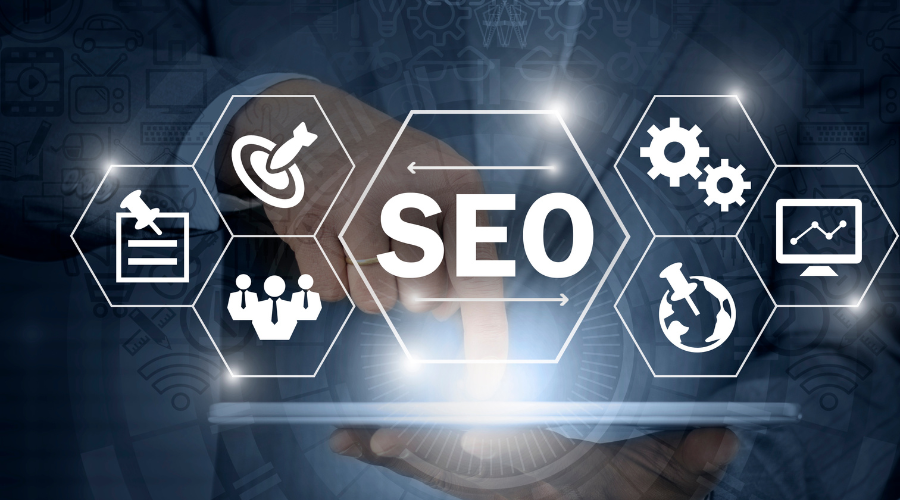 8. Build Better Connections with Customers
Working on website development for ecommerce can help merchants build better connections with customers. Sellers can respond to buyers quickly at any time and any place. It also enables merchants to handle issues in no time.
Whenever customers have inquiries, they can enjoy 24/7 support from your website. You can also include an FAQ section to handle questions from them. With these improvements, your customer service score will significantly increase.
And through website development, you can display positive feedback to earn the trust of new clients. This approach is ideal for your marketing performance.
9. Save Operation Costs
By appropriately arranging the content and using optimal technologies, a web development project can help you save operating costs in the long term. The cost-cutting component of outdated applications can contribute to your saving effort in future updates.
In addition, developing a good website decreases the distance to reach customers. Unlike traditional approaches requiring more paid tools and time to respond, you can connect with customers quickly and savingly via websites.
Customers do not need to go to "brick-and-mortar" stores to complain or feedback. Every activity can proceed online with efficiency. You can also save money by getting rid of printed catalogs and brochures. For instance, with web push notifications, you can send messages to customers from your website just like with an app.
Overall, web development helps reduce such unnecessary costs to increase profit for the company.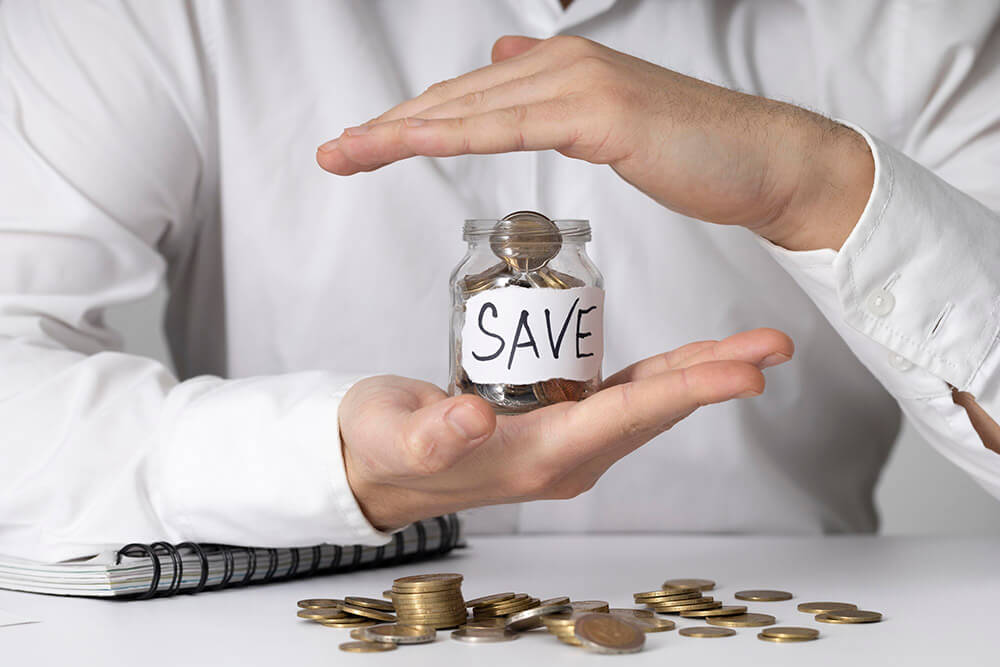 10. Enable Better Management
In an ecommerce web development project, you can integrate functional plugins to monitor your site performance. There are thousands of integrations in reports, analyses, and many others.
Using these tools helps you figure out who your typical consumer is, how they found you, and what they like, so you can tailor your business to increase sales on your website.
The varied data accessible can also help you better understand how your marketing channels affect your brand's performance and work on future strategies.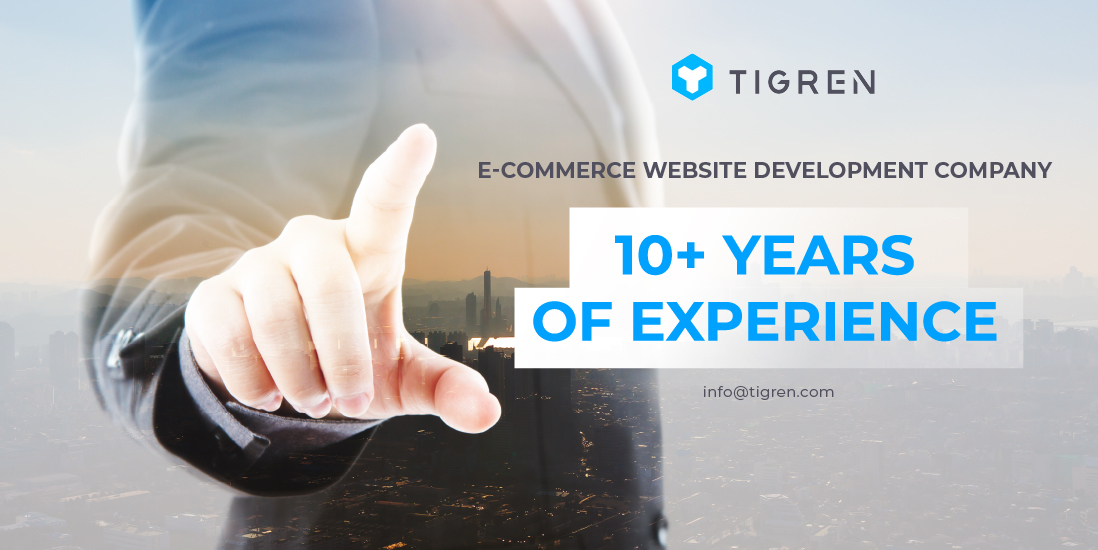 Looking for an ecommerce website development agency? Get in touch with Tigren! With over 10 years of ecommerce experience, our service will meet your demand. We have successfully delivered e-commerce websites to thousands of clients worldwide.
Tigren will help your business grow and scale without stress and worry. By partnering with us, you will get at least 6-month support with clear and effective instructions. Contact us at [email protected].
FAQs
1. What is e-commerce website development?
Ecommerce website development is the process of the technical components of your online store, including its functionality, payment processing, user interaction, and visual appearance. It not only attracts customers but also keeps them coming back for a seamless and satisfying shopping journey.
2. How much is an ecommerce web development project?
Depending on the agency you work with, the cost may vary. On average eCommerce website design & development prices range from $10,000 to $250,000 or more.
3. What should you consider when creating an ecommerce website?
When creating an ecommerce website, it's important to consider your target audience, products and services, business goals, website design, product pages, payment processing, shipping and returns, and security. You should also choose a CMS, develop a marketing and SEO strategy, and provide excellent customer service.
4. How to choose the right ecommerce website development company?
To choose the right ecommerce website development company, consider your specific needs, research different companies, get quotes, ask questions, and check references. A good company will have experience in ecommerce website development, understand your business and target audience, offer a variety of services, and be transparent about pricing and scope of work.