SEO is one of the most important digital marketing strategies for online businesses. However, this work takes a lot of time, you will need to invest a lot of effort to achieve the desired results. Therefore, having the support of the best eCommerce SEO company is a great help for online merchants.
Nevertheless, choosing trustworthy businesses from thousands of agencies is not easy. It depends on several factors. This article will help you by providing some selection criteria and a few details about top eCommerce SEO companies.
How To Choose The Best Ecommerce SEO Company?
To choose a good companion, you need to rely on many measures. These standards can originate from those businesses, customers, or even your own company. However, there are two significant criteria you always need to consider:
Price
The cost of SEO outsourcing may be enormous because the workload is hefty and complex. Therefore, the budget you need to prepare for an agency is significant. This can be a big deal for small and medium businesses.
Previous Customers Reviews
Look for their old customers who have experienced their services firsthand. The feedback will be the basis for evaluating whether those agencies are a great companion. Usually, these comments are pretty accurate. However, sometimes they can also lack objectivity, so try to consult many people.
Best eCommerce SEO Company – In The US, UK

Location: Utah, US
Pricing: $100 to $149 hourly. Min $1,000 for a project.
Big Leap has a long-term vision to become an expert in delivering sustainable and natural growth since their establishment in 2008. They strive to bring the best results for online businesses at a minimal cost.
The team combines many unique tactics for all of their services, from SEO and CRO to content marketing. They also incorporate special methods to help clients increase their unique online footprint, achieving desirable revenue levels.
Thanks to this dedication, Big Leap has won many awards worldwide awards. Their potential has been widely recognized and trusted by every eCommerce SEO expert.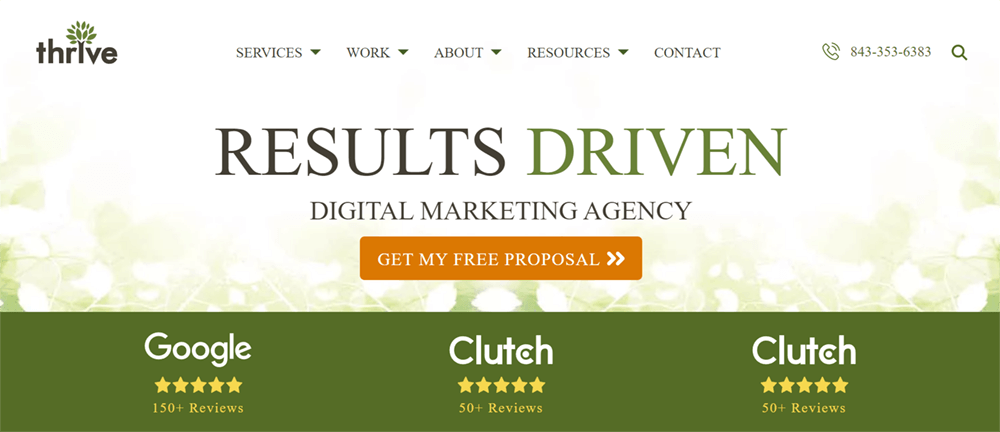 Location: Texas, US
Pricing: At least $1,500 monthly. Min $5,000 for a project.
Thrive's principle of operation is to prioritize relationships and results. For them, building a great relationship with customers as friends is as essential as earning profit. That's why they always try to support their customers as much as possible.
They have received prestigious awards from all over the world – Best Local SEO Companies 2021 by FindBestSEO, Top SEO Companies for 2022 by Clutch, Top 1000 Companies Global by Clutch, Top 10 Agency 2021 by InfluencerMarketingHub, etc.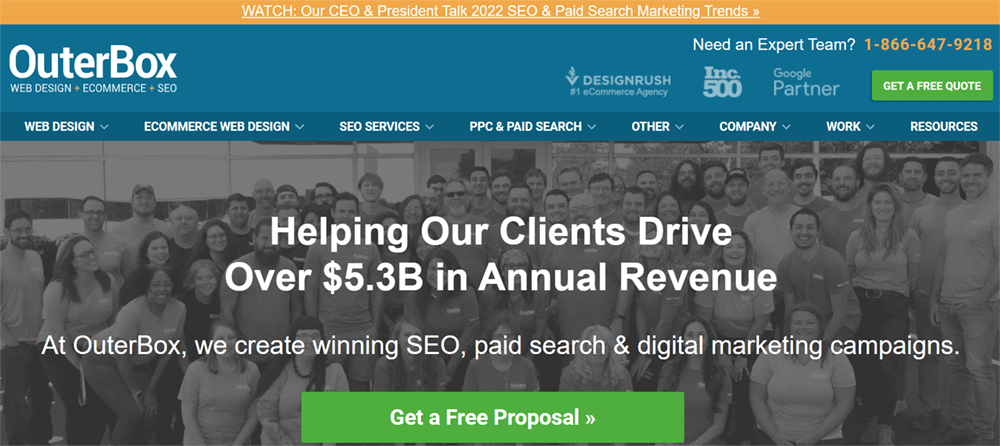 Location: Ohio, US
Pricing: $100 to $149 hourly. Min $1,000 for a project.
OuterBox is a professional eCommerce SEO firm with 18 years of experience in digital marketing. Currently, the company's team has reached 90 people. They have supported more than 500 businesses worldwide.
This company's most vital services are SEO, SEM, Google Ads management, email marketing, and website development. Most OuterBox's past customers rate them as a unit that delivers excellent results in a short time with a dedicated customer care service.
Best eCommerce SEO Company – In Asia
Although the companies in the US and UK listed above have impressive capabilities, it's apparent that the budget required to hire them is pretty high. This can cause a lot of difficulties for small and medium-sized businesses as these companies often have limited capital.
Is this the same problem you have? Don't worry, because quality service doesn't always come at a high price! Agencies in Asia usually provide services cheaper than in Europe and America, but the quality is still guaranteed. Let's dig into this!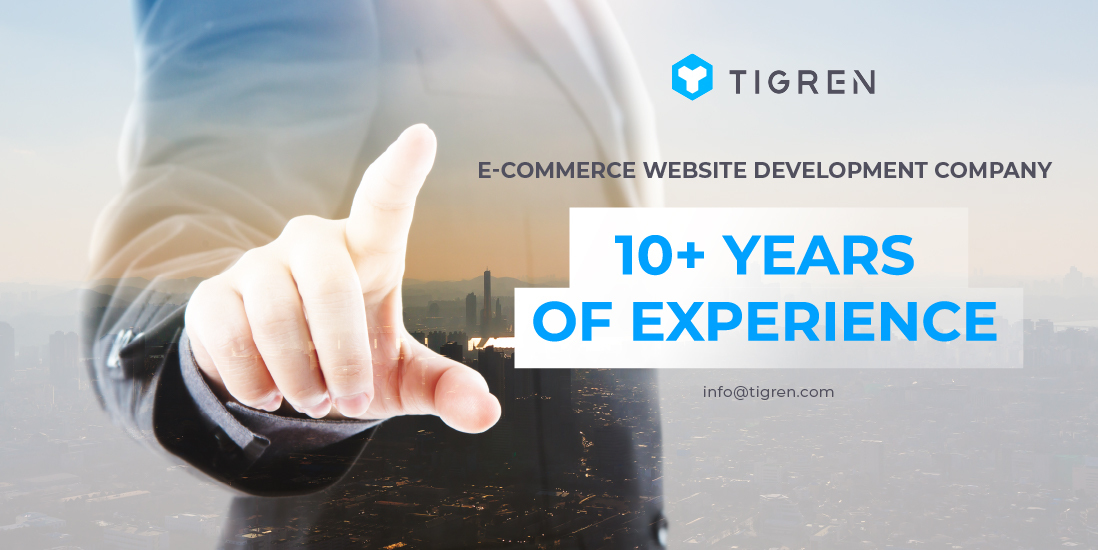 Location: Hanoi, Vietnam
Pricing: $25 to $49 hourly. Min $1,000 for a project.
Tigren is a prime example of a business that delivers high-quality assistance at reasonable fees. Thanks to the advantage of being based in Vietnam (where there is a low living cost), our product packages have very competitive prices. This helps most of our partners save a large budget for SEO.
Besides, Tigren's team are experts with extensive knowledge and many years of experience in the profession. Along with that, our dedicated customer care staff always provides timely support. Thanks to them, we believe we can bring the best quality services.
Moreover, the customers we have served are very diverse. We have worked with SMEs and big businesses in almost every industry, such as boutique, watch, toys, and even supermarket. This helps us know how to optimize your website's capabilities to best suit your business background and customer personality.
Finally, we have a wide range of services. We not only provide marketing and website building services, but we also improve your website status, support extensions integration, and provide online training. Whatever you need, we believe you can find it in Tigren.
Location: India
Pricing: $25 to $49 hourly. Min $1,000 for a project.
EzRankings is an award-winning professional eCommerce SEO agency in both professional and cultural aspects. This company currently provides online marketing services such as SEO, SEM, PPC, etc., and website design services. Their clientele is quite diverse. They have served businesses of all sizes and industries. Also, their criterion is simplicity. They will provide the most simple, customized, yet practical solutions.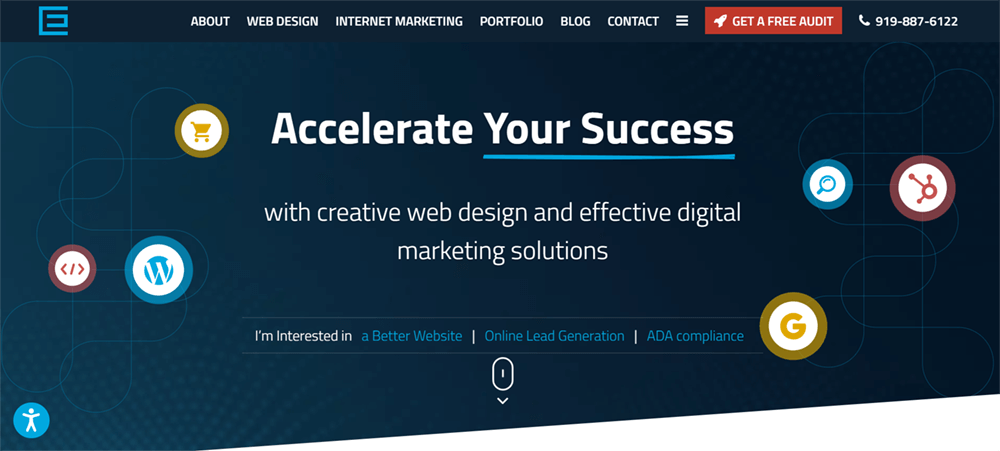 Location: Australia
Pricing: $100 – $149 per hour
TheeDigital is an eCommerce SEO specialist dedicated to supporting online merchants by providing comprehensive online and website marketing solutions. After nearly two decades of continuous growth, the company has attracted thousands of potential customers and built hundreds of websites for their clients. Not only that, but they also have a fair, dedicated, and fast working process. Therefore, they have been recognized as one of the premium partners of Google.
Bottom Line
Hiring the best eCommerce SEO companies is the need of many business owners. This is not difficult to understand since SEO is an effective and sustainable marketing approach for e-comemrce.
However, business owners still need to be cautious when hiring agencies. Try to find reputable businesses that match the status of your company. It would be best to look for a partner who fits your business on financial and cultural issues to have a smoother working process.