It's true to say that Magento 2 has become one of the most robust e-commerce platforms. Thus, there are many Magento stores, Magento developers, and Magento module providers worldwide. Because of Magento 2 popularity, hundreds of free Magento 2 extensions were built to support the enormous community. However, this blog post only introduces the best free Magento 2 extensions that merchants can download and install on their stores.
Those modules will be classified and assigned to different groups, including Site performance optimization, Content & customizations, Marketing, Sales, Payment & security, Shipping & fulfillment, Reporting & analysis, Customer support, and Accounting & finance. Let's discover now!
Free Magento 2 Extensions For Site Performance Optimization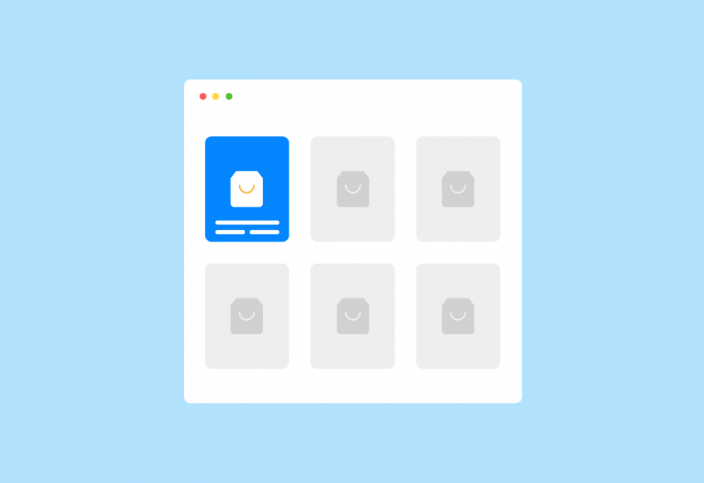 Tigren's Magento 2 Ajax Add To Cart extension revolutionizes the e-commerce shopping experience by streamlining the add-to-cart process. This extension employs Ajax to enable instantaneous addition of products to the cart, eliminating tedious page reloads. It supports various product types and showcases a time countdown on popups, along with a cart overview and related products to stimulate increased purchases. It even allows customers to select product attributes before or after clicking the 'Add to Cart' button, with the selections reflected in the Ajax popup. This powerful tool also comes with bonuses: Ajax Login, Wishlist, and Compare, fostering a seamless shopping experience.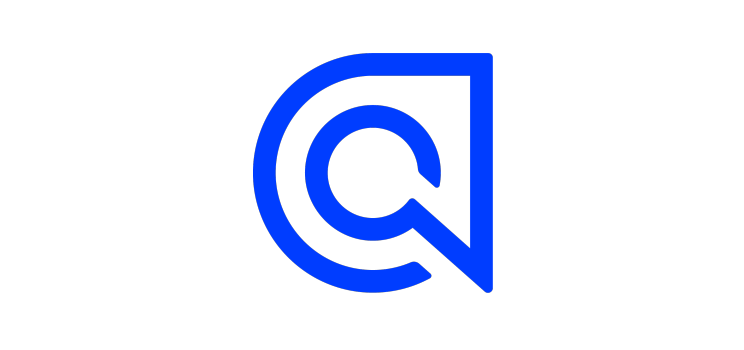 Enhance your Magento store with the Algolia Instant Search extension, the fastest and most relevant Magento search experience available. Algolia revolutionizes the search process with autocomplete and real-time product and category updates, delivering immediate and accurate results as the user types. Its remarkable speed, superior relevance, advanced typo tolerance, and synonym matching guide customers to the exact products they're seeking, boosting customer engagement and conversion rates. With 99.99% SLA reliability across 52 global data centers, customizable filters, facets, and insightful analytics, Algolia offers an unmatched search experience.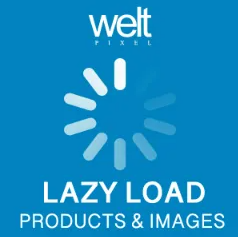 Designed to optimize page load time, WeltPixel Lazy Load Products & Images extension only loads images as the user scrolls, ensuring a smoother user experience. Compatible with Magento 2 listing pages, search pages, and product pages, including related, up-sell, and cross-sell products, it effortlessly integrates with the existing structure. It's even customizable, extending lazy load functionality to any image in the store. Alongside improved page speed and conversions, it is also SEO-friendly, allowing images to be indexed by search engines. Easy to install and use, this light, quality code extension significantly boosts your store's performance without requiring any technical skills.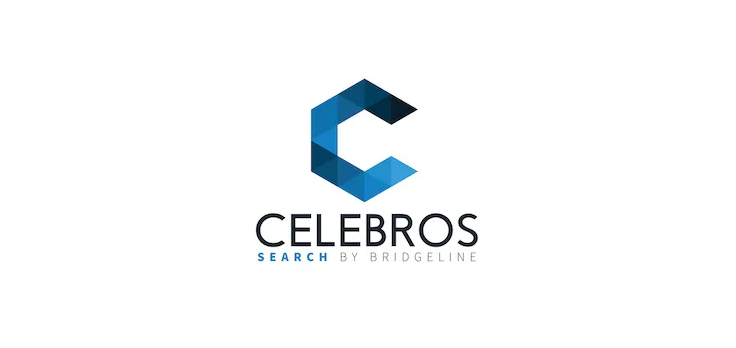 Celebros Search – AI Search & Recommendations extension employs advanced Natural Language Processing (NLP) and machine learning to revolutionize the Magento search experience. It identifies user intent and delivers highly relevant search results, thereby driving engagement and conversion rates. From complex queries to single-word searches, Celebros seamlessly navigates user requirements. It offers real-time product suggestions with Interactive AutoComplete and AutoSuggest, provides dynamic filters and facets for improved user-friendliness, guides navigation for an always updated category page, and includes conversational commerce to guide users interactively.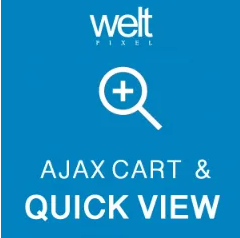 Upgrade your Magento store with the WeltPixel Ajax Cart & Quick View extension, designed to optimize the shopping experience. By enabling customers to view and purchase products without leaving the category page, this extension reduces unnecessary navigation and page reloads. The customizable pop-up window allows users to view the image gallery, read product descriptions, and select attribute configurations, all while staying on the current page. The extension supports features such as automatic pop-up closure after a set time, and directing customers to checkout, improving conversion rates. It also offers SEO optimization features, zoom capabilities, and is fully responsive, ensuring a smooth shopping experience on all devices.
Free Extensions For Content & Customizations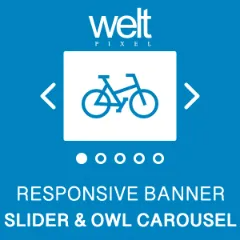 WeltPixel Responsive Banner Slider & Owl Carousel extension leverages the power of owl.carousel.js, letting you create engaging sliders and product carousels. Draw attention to special offers, showcase hot products, or highlight promotions through image or video content. The responsive design ensures a seamless experience across all devices. With the ability to control various features such as autoplay, lazy load, and loop control, you can tailor your user experience. Schedule banner visibility for automated promotions and enjoy the added convenience of creating unlimited banners without the need for coding. This extension is ideal for maximizing page engagement and reducing bounce rates.

Magestore Banner Slider extension is ideal for running marketing campaigns, allowing you to create attractive slides and banners with ease. Schedule banner displays, add clickable URLs for in-depth details, and optimize with SEO-friendly alt text. This extension comes with a variety of appealing slider effects, customizable speed, and positioning to match your promotional needs. For example, highlight seasonal discounts with a centrally-placed, slow-moving slider. Improve the visual appeal of your site and drive customer engagement with this flexible and convenient extension.
Free Magento 2 Plugins For Marketing

MageVision Mass Email Customers extension for Magento offers a simple solution to mass-email all or selected customers directly from your admin sales order or customer grids, enabling you to keep your clientele updated with the latest news and events. Whether you want to reach out to all customers or only a select few, sending mass emails is a single click away. Furthermore, the extension provides easy customization of email templates consistent with Magento's default options. Leveraging custom email variables for customer and order data, connecting with your customers has never been easier.

WeltPixel Rich Snippets extension uses structured data to provide users with detailed information about your products, effectively segmenting customers and drawing relevant traffic. By implementing rich snippets, you can increase your click-through rate by 20-30%, significantly boosting your brand's outreach. The extension automatically structures and enhances the description of your products as expected by search engines and social media, improving the quality of visitors to your site. It also offers features such as Google Rich Snippets, Google Cards, Twitter product Cards, Facebook Open Graph, and Pinterest Rich Pins, adding to its versatility in raising your brand awareness and conversion rate.

The Magetop Shop by Brand extension is a robust tool that revolutionizes the way you display products on your Magento 2 store. This extension allows you to create and customize unlimited brands, assign products to each brand, and set SEO Meta details for the brand page, offering your customers the convenience of shopping by their preferred brands. Key features include automatic association with the default manufacturer attribute, the capability to mark any brand as featured, and a fully responsive design. It supports multi-store and multi-language functionality, enhancing your store's user experience. The extension is open-source, allowing for easy customization and installation. Empower your customers to shop their way and see a noticeable increase in customer satisfaction and sales.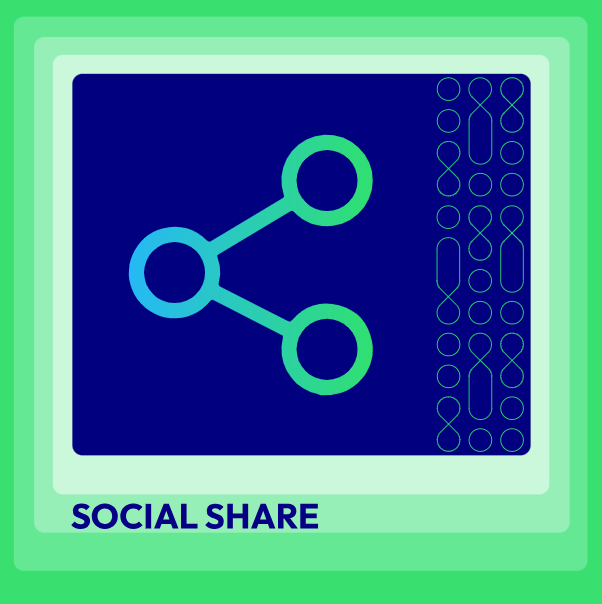 Mageplaza Social Share extension aids in promoting your brand, boosting traffic, and enhancing site ranking. It comes with the ability to add numerous sharing buttons to your store. The user-friendly design includes the ability to customize button sizes, colors, and positions, ensuring an engaging and interactive user experience. It is fully mobile-friendly and supports popular social platforms like Facebook, Twitter, Google+, and LinkedIn. Increase your outreach and engage customers like never before with this extension.
Free Magento 2 Extensions For Payment & Security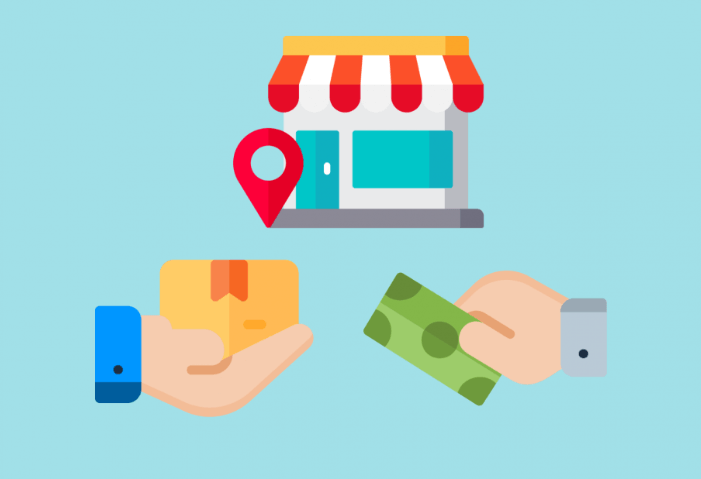 Tigren Cash On Pickup extension for Magento 2 is an innovative solution that offers an effective offline payment method for your store. It allows customers to place orders without immediate payment and collect their purchases at your specified pickup points, enhancing their shopping experience. With this extension, you can customize the Cash On Pickup (COP) label, specify the order total range, and add instructions related to the COP option. This tool responds to the increasing demand for flexible delivery options and is particularly useful for shoppers preferring cash transactions or avoiding shipping fees. Transform your store's checkout process and adapt to your customers' diverse needs with this remarkable extension.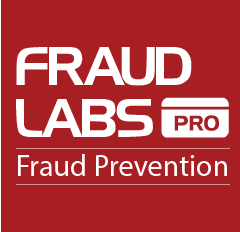 Designed to protect online merchants from fraudulent transactions, Hexasoft FraudLabs Pro Fraud Prevention extension utilizes advanced algorithms to scrutinize orders for signs of fraud, such as geolocation, proxy, email, credit card, and more. With more than 10 years of experience in the fraud prevention industry, FraudLabs Pro is trusted by thousands of clients. The plugin operates seamlessly behind the scenes, offering detailed reports without disrupting the payment process. Plus, it's not just a trial – it's completely free for businesses with fewer than 500 transactions or less than 25K USD in monthly sales. Safeguard your business today with this easy-to-set-up, flexible, and trustworthy solution.

With nearly 50 years of expertise in payments technology, Mastercard processes over a billion transactions yearly and prevents £1m in daily fraud attempts. This module integrates seamlessly with Magento 2 checkout, supporting both credit and debit card payments, while ensuring your store's PCI exposure is minimized. Whether your preference is Direct API, Hosted Checkout, or Hosted Sessions, Mastercard caters to varying levels of PCI compliance. Features include single and two-stage processing, 3-D Secure, address verification, card tokenization, and online fraud screening via GateKeeper:2.0. Developed by On Tap in association with Mastercard, this extension guarantees safer, simpler, and smarter payments.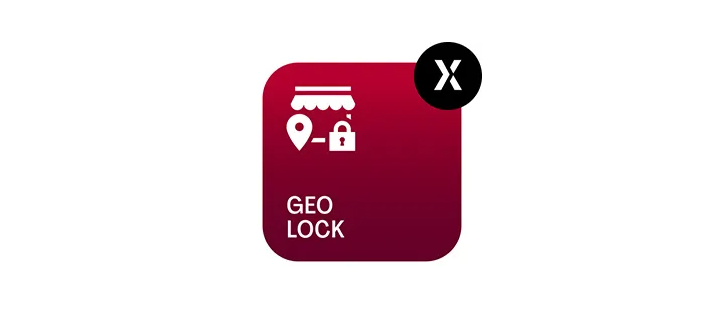 MageWorx Geo Lock extension is a powerful tool designed to give you control over your online store's access and enhance its security. With the integrated MaxMind Geo-Location Technology, accurately identify your visitors' location without needing additional sign-ups. This extension allows you to whitelist or blacklist certain IP addresses, control store access for various countries, and display a 403 Access Denied message to users from blacklisted locations. Moreover, it offers a solid shield against fraudulent activities, making your store a safer place to shop. With Geo Lock, not only can you discern where your shoppers come from, but you can also strategically manage their access.
Free Magento 2 Extensions For Sales
M2E Pro extension for Magento is a potent solution to unify your inventory management across the world's largest marketplaces – eBay, Amazon, and Walmart. This extension eliminates the complexities of multi-channel sales by offering a fully automated, highly customizable platform to conduct your entire business operations. With M2E Pro, your Magento store is effortlessly integrated with these marketplaces, streamlining your selling processes and expanding your trading opportunities. From instant inventory updates, automated order management, and flexible selling rules to maintaining active listings, M2E Pro makes multi-marketplace operations a breeze. Experience seamless marketplace integration and reach millions of new shoppers with M2E Pro.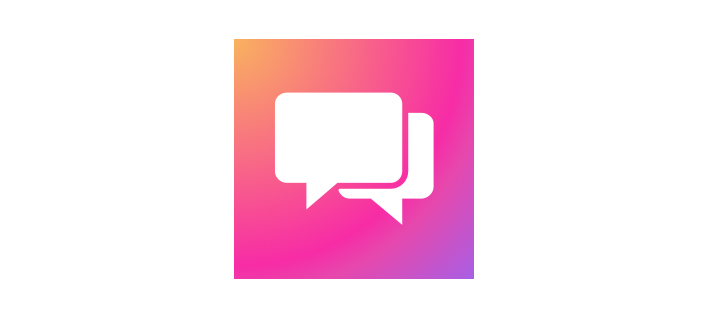 As a global leader in business messaging solutions, ClickSend guarantees reliable, worldwide SMS delivery. This extension integrates with the ClickSend.com platform, enabling automatic SMS notifications for administrators on new orders, and for customers when their orders are shipped. Installation is simple; just enter your ClickSend credentials and start enhancing your communication strategy. While the extension is free, SMS charges do apply based on location and quantity. Drive engagement, boost customer service, and keep yourself informed about new orders with the ClickSend SMS extension.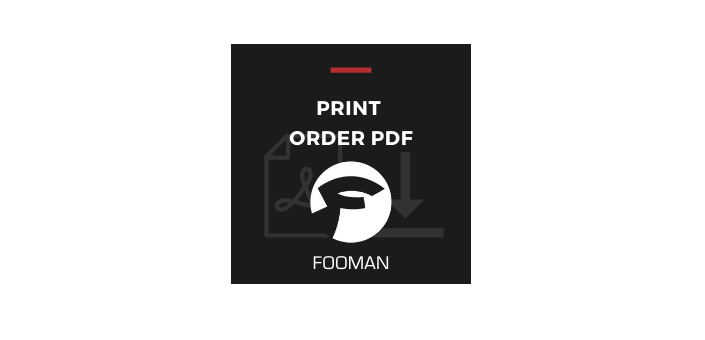 Fooman Print Order PDF extension allows you to effortlessly generate and print Order Confirmation PDF documents for orders of any status, containing the same information as an invoice. Whether you're dealing with individual orders or multiple at once, the extension saves you valuable admin time by compiling all selected orders into a single PDF document. Navigate your order overview more efficiently, access individual order view pages with ease, and experience an overall improved order management process with the Fooman Print Order PDF extension.

Mageside Subscribe At Checkout extension offers an effortless way to keep your customers informed about intriguing store events and offerings by adding a "Subscription" checkbox to the checkout page. With its easy installation and configuration, this extension provides a seamless user experience, offering an option to either allow customers to choose their subscription preference or forcibly subscribing them to your newsletters. Customize checkbox labels, set default selections, and manage newsletter subscriptions, all at your convenience, with the Mageside Subscribe At Checkout extension.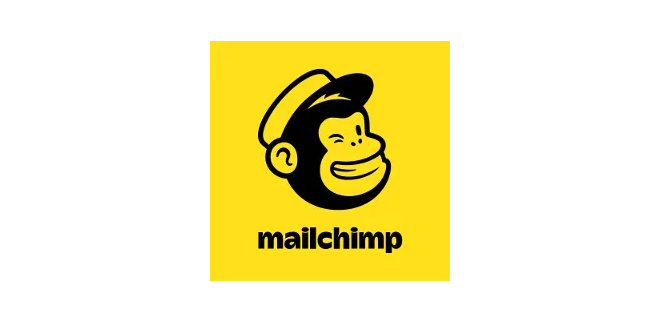 As the world's leading marketing automation platform, Mailchimp is used by 17 million customers worldwide to streamline their e-commerce marketing strategies. With this free integration, you can effortlessly sync your store data with Mailchimp to leverage powerful features such as automated customer journey management, targeted social media retargeting, personalized product recommendations, and robust customer relationship management tools. Whether you're a small e-commerce shop or a large online retailer, the Mailchimp extension offers an effective, centralized solution to drive conversions, increase revenue, and grow your business.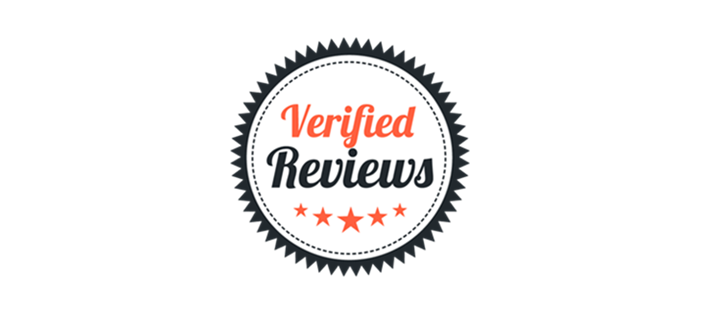 SAS Verified Reviews extension allows you to effortlessly collect and manage customer reviews about your website and products. With automated email prompts post-purchase, customers can share their experiences, contributing to your site's active content and boosting its SEO. Additionally, the reviews collected help provide reassurance to prospective customers about the quality and reliability of your offerings. The extension also includes a social media aspect, letting customers share their reviews on Facebook, thus extending your brand's reach.
Free Magento 2 Extensions For Shipping & Fulfillment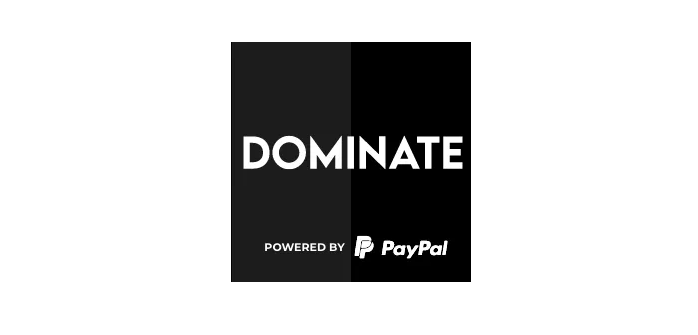 IWD Dominate Checkout optimizes your Magento 2 store's checkout process to be user-friendly and efficient on all devices. By simplifying the steps needed to complete an order, the extension significantly enhances customer experience, leading to increased conversions and profits. The extension also offers seamless integration with PayPal, one of the most advanced payment processors in the market. Dominate Checkout is highly customizable, cloud-based, and responsive, designed to cater to businesses of all sizes. With its easy installation and guaranteed PCI compliance, this extension ensures your checkout page never stops, irrespective of your site's traffic.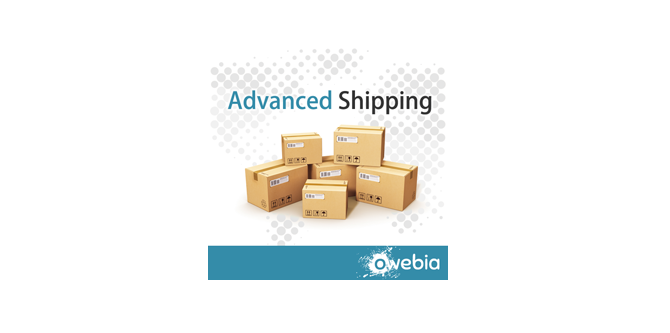 Owebia Advanced Shipping extension lets you set shipping costs based on a myriad of variables such as destination, weight, price, product attributes, customer group, and even coupon codes. You can create multiple shipping methods, determine their prices, and set conditions for their availability. Advanced Shipping enables you to manage any shipping provider and customize the conditions and pricing using formulas. From managing shipping fees per product or customer group to filtering zip codes with regular expressions, this extension simplifies and tailors your shipping process to suit your needs.
Free Magento 2 Extensions For Reporting & Analysis

Google Analytics Enhanced Ecommerce extension enables you to meticulously track various ecommerce metrics like product impressions, product clicks, add-to-cart actions, checkout processes, purchases, and even refunds. The extension simplifies the process of adding, editing, or removing marketing and measurement tags, offering a hands-off approach for webmasters. With over 6500 successful merchant uses, this tool allows for easy integration with Google Tag Manager and Google Analytics, fostering effective traffic analysis and marketing optimization for your Magento 2 store. Begin your journey towards superior data utilization today.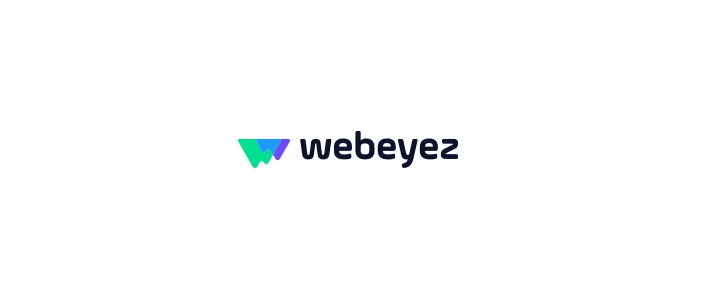 Webeyez Analytics illuminates hidden points of friction in the consumer journey, enabling real-time issue identification, a thorough analysis of root causes, and efficient problem-solving. Webeyez offers an invaluable tool for businesses to measure, prioritize, and effectively address issues, thanks to features such as its Lost Revenue Dashboard and the seamless recovery Bolt feature. Transcend the limitations of manual analytics and guesswork; with Webeyez, gain complete control over your digital customer journey, improve customer experience, and maximize every dollar spent on online advertising.
Free Magento 2 Modules For Customer Support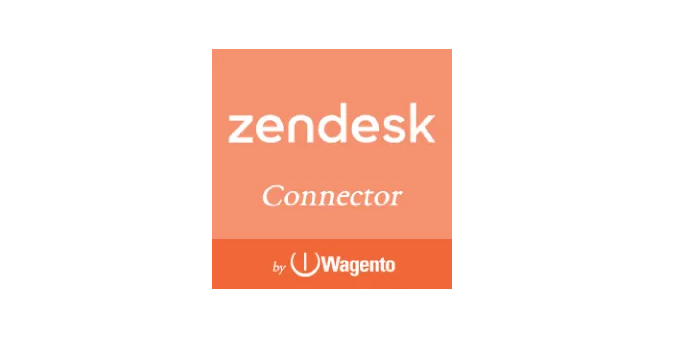 Zendesk Connector is an extension that integrates your Magento Store with your Zendesk account, streamlining the support process and improving customer relations. This tool enables customers to open support tickets directly from their account dashboard, while allowing merchants to track and respond to these tickets through their Zendesk account. With its capabilities to manage all tickets in the Zendesk account and even accommodate support tickets from guest buyers, it provides an efficient and effective platform for handling customer concerns. Despite requiring an active subscription with Zendesk, the benefits it brings in fostering customer relationships make it a worthwhile addition to your Magento store.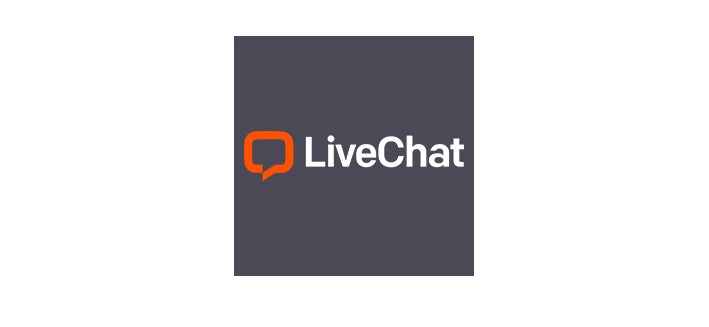 LiveChat for Magento is an extension designed to enhance customer support and bolster online sales. It offers a seamless way to address immediate customer queries about products, availability, and more, directly enhancing their shopping experience. The extension allows real-time access to customers' cart details, enabling proactive assistance and fostering better customer relationships. Additional features like automatic personalized messages, multi-chat sessions, asynchronous communication, and integration with third-party apps, take the customer service experience to a whole new level.
Free Magento 2 Plugins For Accounting

TaxJar Sales Tax Automation is an innovative SaaS solution, trusted by over 20,000 businesses, designed to simplify the complex process of sales tax management. Seamlessly integrating with your Magento store, TaxJar offers automatic sales tax reporting, filing, and real-time calculations, helping businesses focus on growth instead of tax complexities. Its award-winning solution provides jurisdiction-level reporting, economic nexus insights, peak season traffic management, and more, all backed by a dedicated support team. With transparent, order-based pricing and a fast onboarding process, TaxJar is the ultimate tool to navigate the labyrinth of sales tax effortlessly and efficiently.
Wrapping Up
We found and tried a lot of extensions available on the market in order to suggest to you the best free Magento 2 extensions on the post.
Hope that you can find some useful plugins from the list to enhance your store's performance, sales, marketing, content, etc., without touching your budget.
If you know more valuable Magento 2 extensions that are free for download, please comment below so we can add them to the list.