Magento themes and templates play a pivotal role in the success of online businesses. Why? The website design is the "silent ambassador" of your brand. Also, a good design will encourage your shoppers to find more about your products. For the start-ups, choosing the right themes for their Magento eCommerce stores would be halfway to success. Therefore, we endeavor to create a list that shows more than 100 of the best free Magento themes for both Magento 1 and Magento 2, which would be valuable suggestions for you when seeking a proper and responsive theme for your e-commerce store.
These Magento themes cover a variety of topics from fashion, furniture, electronics to building materials, fitness, and so on. In spite of being free, you should ignore any of them since they are all responsive, modern, attractive, and effective for sale conversions.
Let's discover now!
The Best Free Magento 2 Themes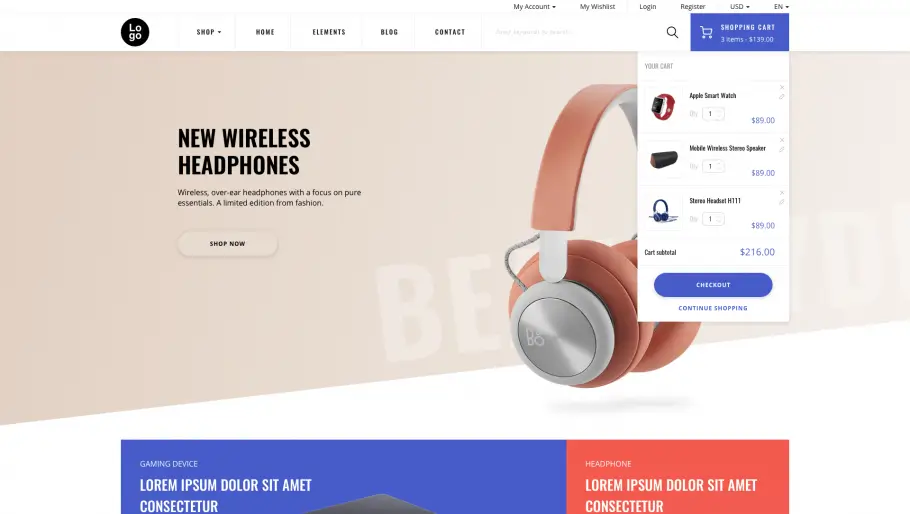 From many surveys, the digital and electronics Magento stores make up the largest proportion of the total Magento online businesses, only after that of fashion websites. Owing to that, the demand for Magento digital themes is always high. Therefore, in this list of the best free Magento themes for Magento 2, we would like to suggest several ones for the electronics fields.
The first one of B.GEEK, a modern and well-designed responsive Magento 2 digital theme. This theme comes bundled with many helpful extensions to boost your sales such as Today deals, Banner slider, and Product highlights. Besides, it is compatible with the latest version of Magento 2 and most Magento plugins.
Bentriz is one of the rare free Magento 2 themes for the auto, car parts and tools store. With the clean and classy layout, the theme is good at drawing website visitors' attention and making products stand out. Also, it is fully responsive on all users' devices.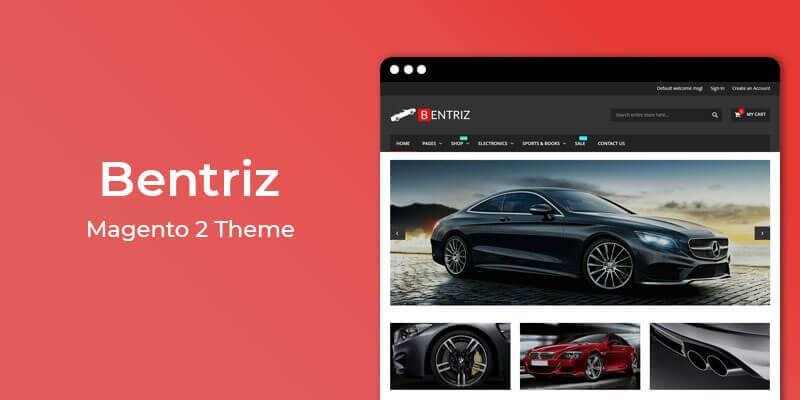 Another simple but effective design for Magento hitech, digital, electronics stores is Rex. This robust and flexible Magento 2 Theme brings about a great user experience, rich eCommerce features (e.g.: daily deals, brand slider, newsletter popup), fast loading speed, SEO optimization, and more.
Additionally, the theme settings on the admin panel are powerful and easy-to-use, no coding experience is needed.
Orson theme is a safe choice for Magento fashion stores with a minimal design and clean layouts. It also offers several advanced eCommerce functions such as blog, portfolio, and store locator. There are over 15 layouts for you to choose from.
The Fasony theme for Magento 2 is designed with intelligence and a good user experience design for any device.
With the simple block layouts, Bizkick is a free Magento 2 theme that might fit multiple online stores, from tech to fashion.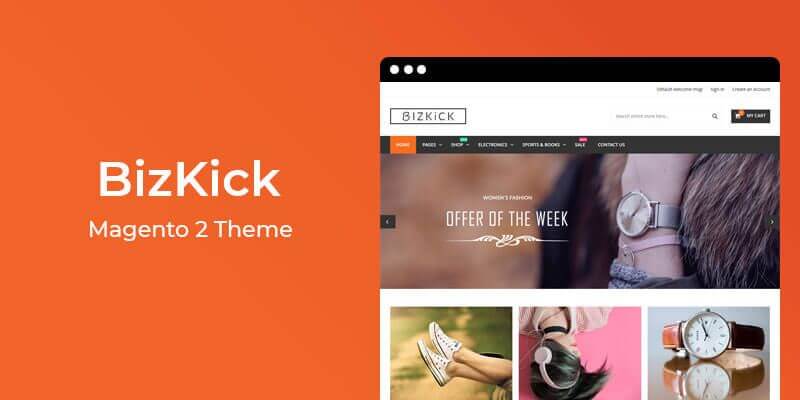 Another free fashion theme for your Magento 2 online store that you can consider is Molly. It would be the right choice if you plan to start selling clothes, shoes, accessories, or other fashion supplies. There are up to 10 different homepage layouts when you download this free theme.
FreeGo is a responsive free Magento 2 theme with an elegant design with handy navigation, new and featured product list, brand and blog carousel, product labels, etc. It is easy to use and highly flexible to customize on the Magento backend.
This is a consistent and attractive design, from home page, category page, product page to checkout page. This theme will bring professional appearance to your online store.
The F2 theme provides a creative design, featured with responsiveness, image slider, dropdown menu, and sticky header. Apart from it, this theme includes its PSD file in the package.

Ketty Clothing is a responsive theme for Magento 2 store, including the image slider, Ajax cart, product zoom, and checkout improvements in the theme package that you can download at no cost.

Necessary (Multipurpose) – Extreme Magento
Argento (Tech) – Argento
Pixtron template is designed for Magento Electronic/ digital/ mobile stores. Its color palette includes green, dark blue, and white.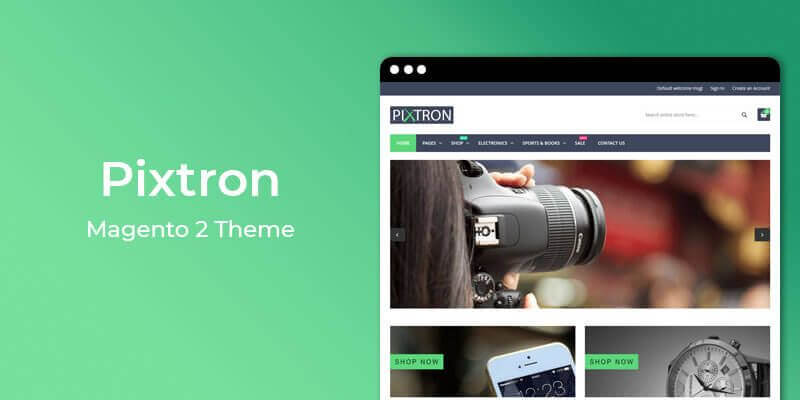 Absolute is a professional theme for Magento 2 that is easy to use for newbies. It has several built-in plugins that can add convenience to your e-commerce store, for example, image slider, featured products slider, slick carousel, and font awesome.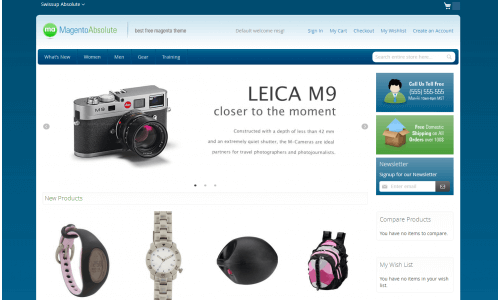 The Best Free Magento Themes For Magento 1
Titany Shop (Fashion) – Extreme Magento
By installing the Titany Shop theme on your Magento online shop, you will have not only high usability but also eye-catching storefront.
This Grayscale Magento template shows a simple and clean design that suits absolutely any purpose. There are eight popular Magento extensions are packed with the theme: catalog light, product image, custom mega menu, back to top button, lightbox 2, easy tabs, blog, and instant search.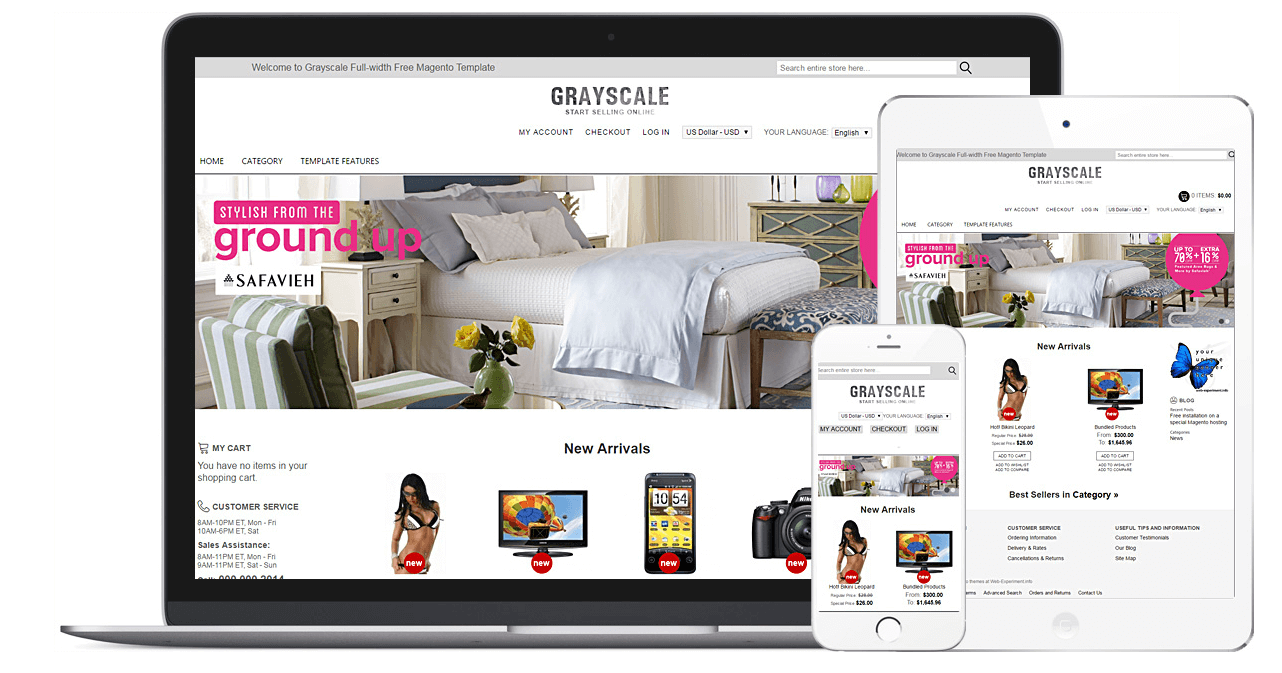 The Ebajes Shop theme is available for free download. If you are looking for an old-school web design for a high-tech online store, it might be the one you should try.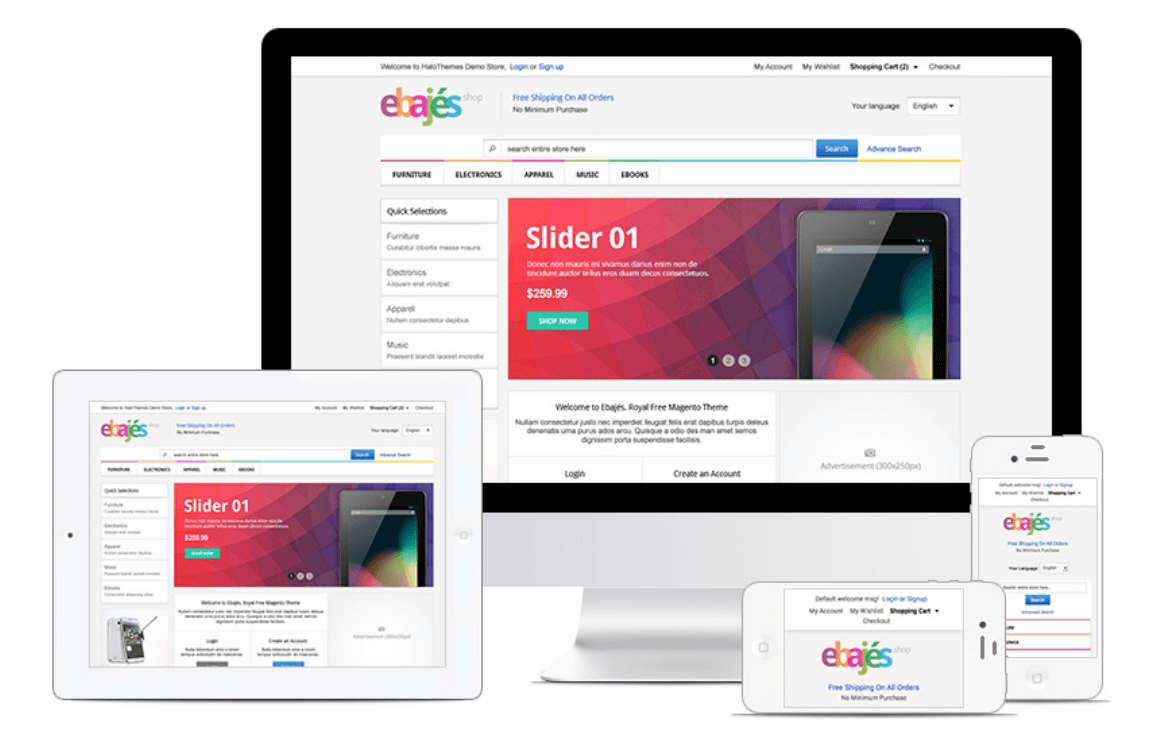 The Mobile Shoppe theme is responsive on various devices and browsers. Its CSS and Javascript are optimized for faster loading speed.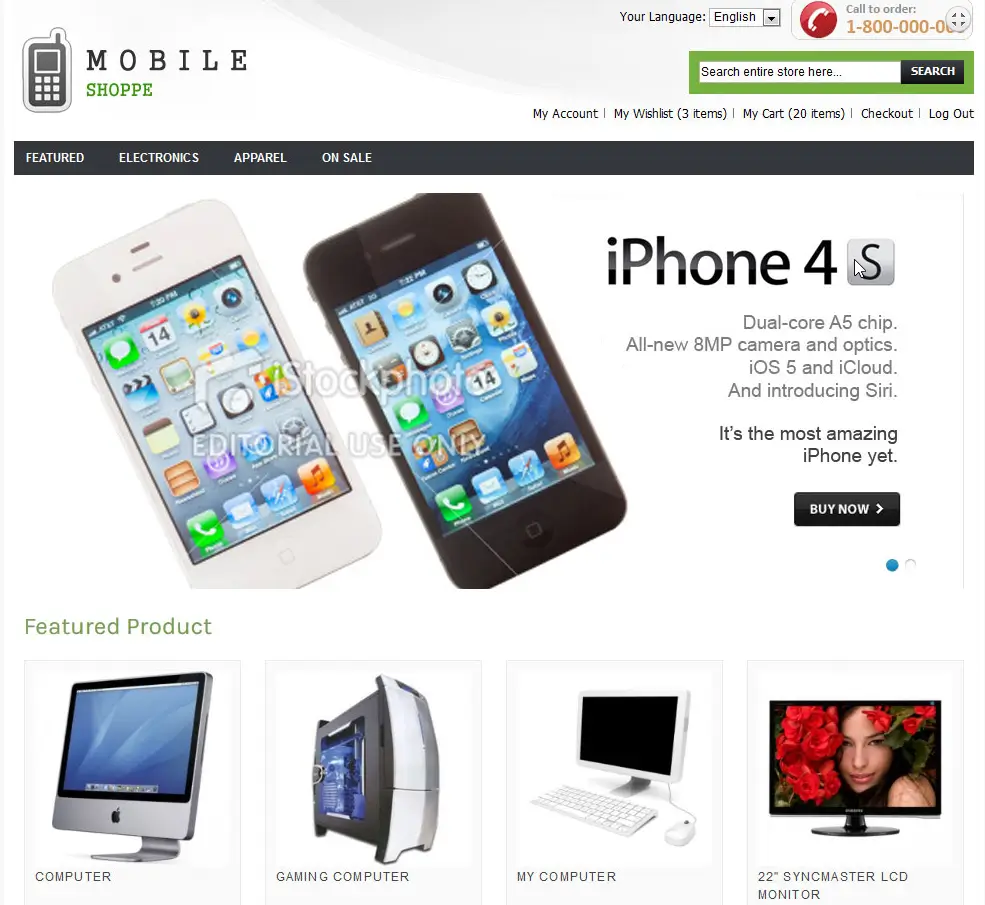 EM Computer (Tech) – Extreme Magento
Galatheme Eva (Fashion) – Galathemes
Women Fashion (Fashion) – Pagayo
The Fit Body theme is a well-designed free Magento 2 theme for sports and gym equipment. There is a bunch of Bootstrap features and clean code underly the theme. What is more, this template is Retina-ready.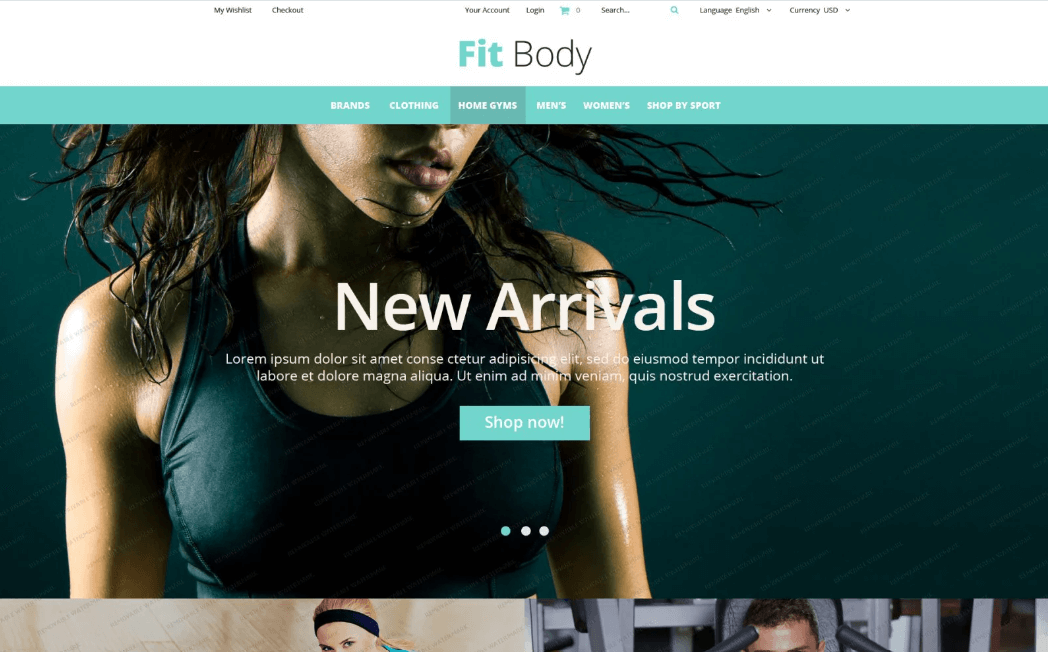 Wine Shop (Free Magento Wine Theme) – Extreme Magento
This free Magento theme is available in dark mode. On the backend, you can enable the following modules: vertical canvas menu, subscribe for newsletter, most popular products list, home page banners, shopping cart side-bar, and customer service block.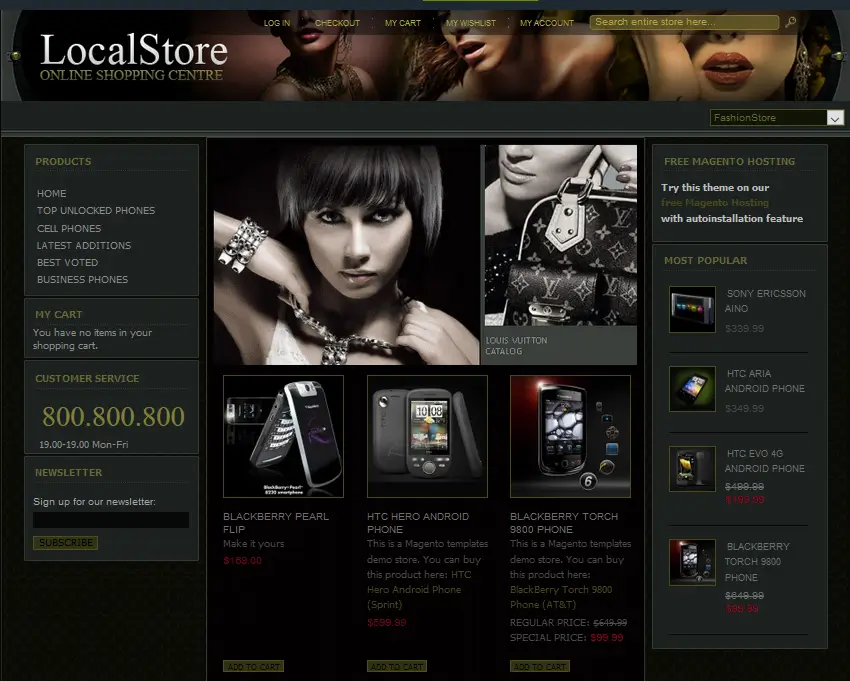 SM Glasses applies on a black background to make products on the e-commerce store more outstanding. There are two types of menu for us to choose from CSS or Split menu. Magento stores that sell accessories such as glasses, watches, jewelry can take this free Magento theme into consideration.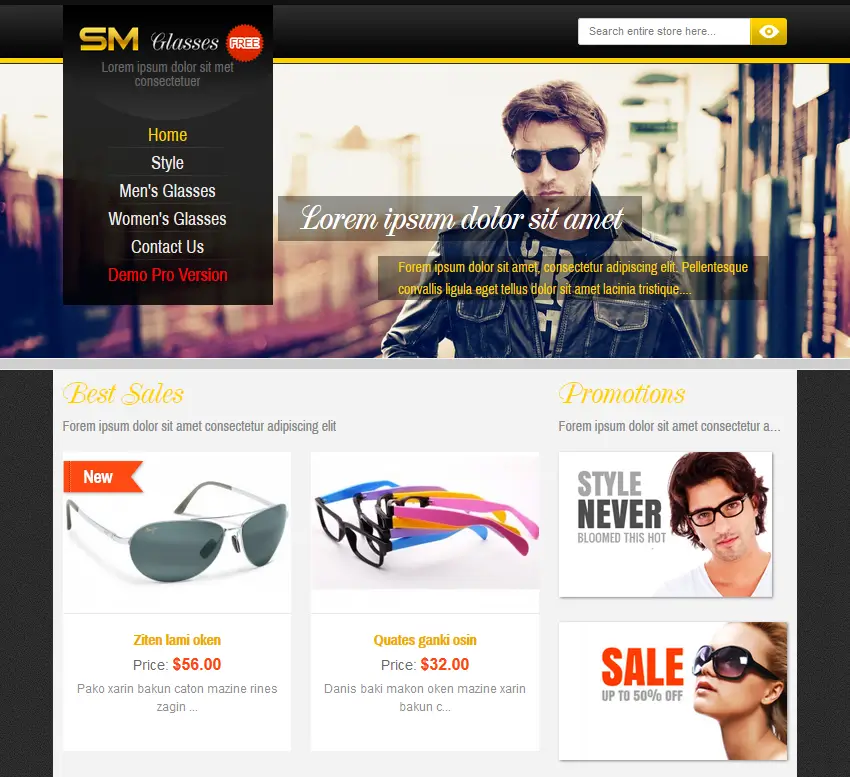 This free Magento theme is for online clothing stores. It is lively with a number of parallax effects when scrolling, animated pictures, effects when hovering over the menu, and a full-width banner slider.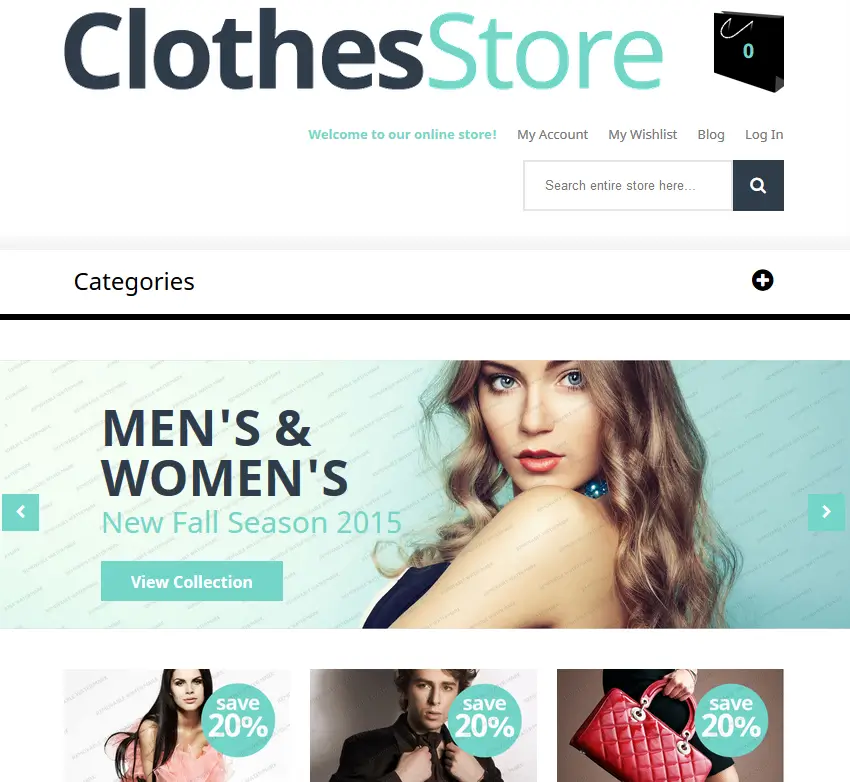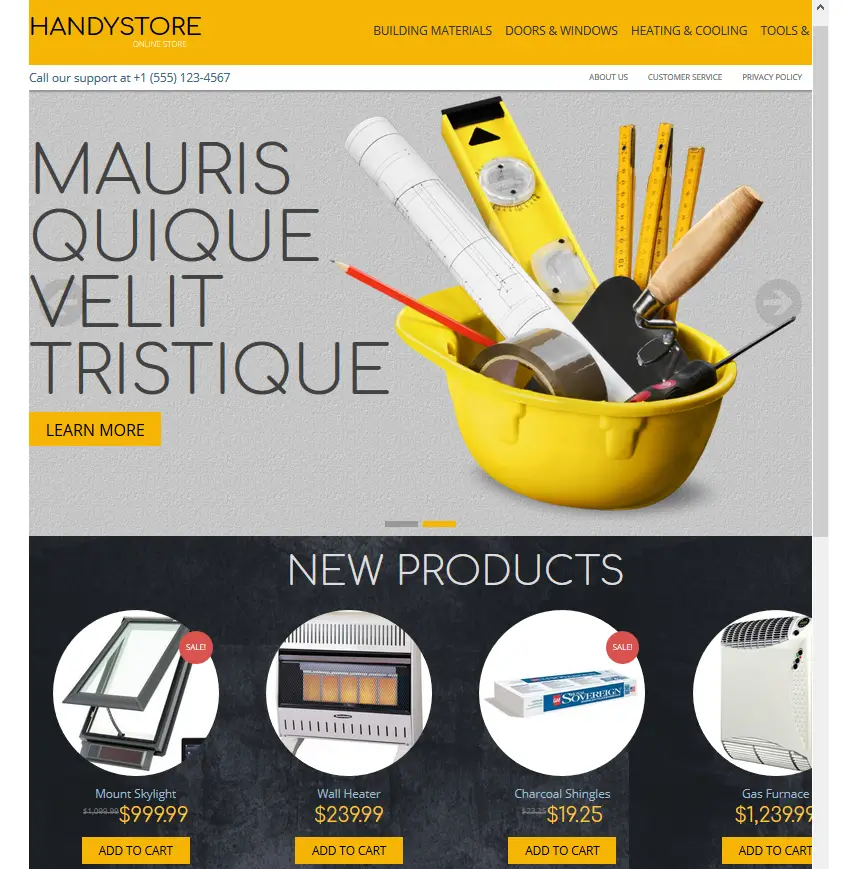 Coming with 3 pre-designed homepage demos, easy tabs, blog, quick view, custom menu, responsive layout, BlueScale is a basic free theme for Magento.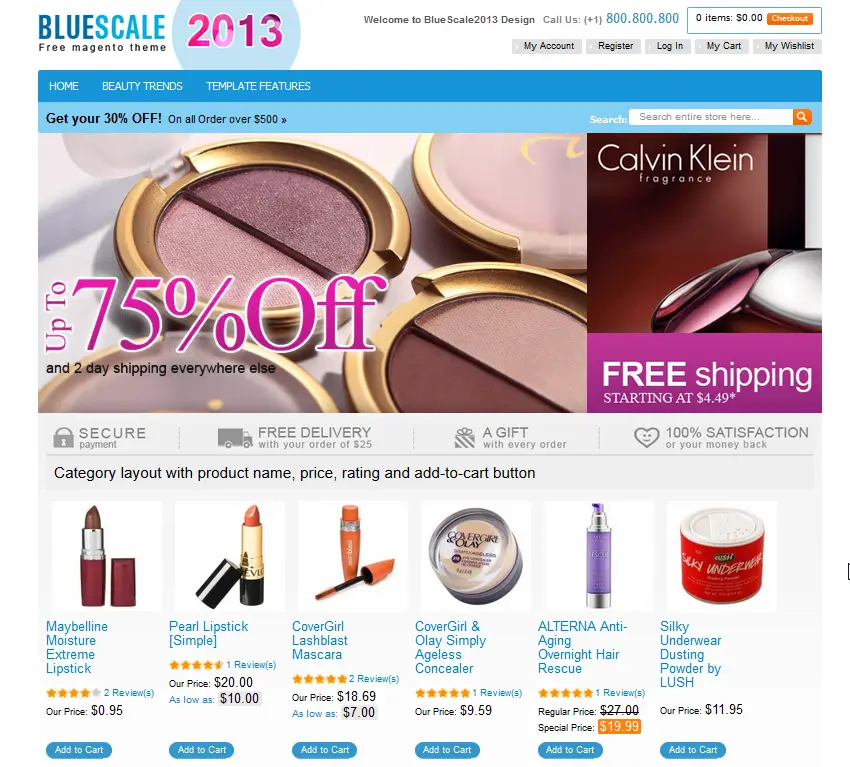 Buzz Intro (Mobile) – Buzzthemes
Fishing Store (Fishing Accessories) – Buzzthemes
Watch Store (Watches) – Buzzthemes
Watch Store is a high-quality free Magento theme aimed to promote watches. The template is modern, 100% responsive, and easy to customize. It includes powerful sections for promoting products that would easily fit into many e-commerce stores.
Go Camping (Travel) – Buzzthemes
World Digital Store (Cameras) – Buzzthemes
Yummy is a responsive Magento Theme for food store to quickly get online.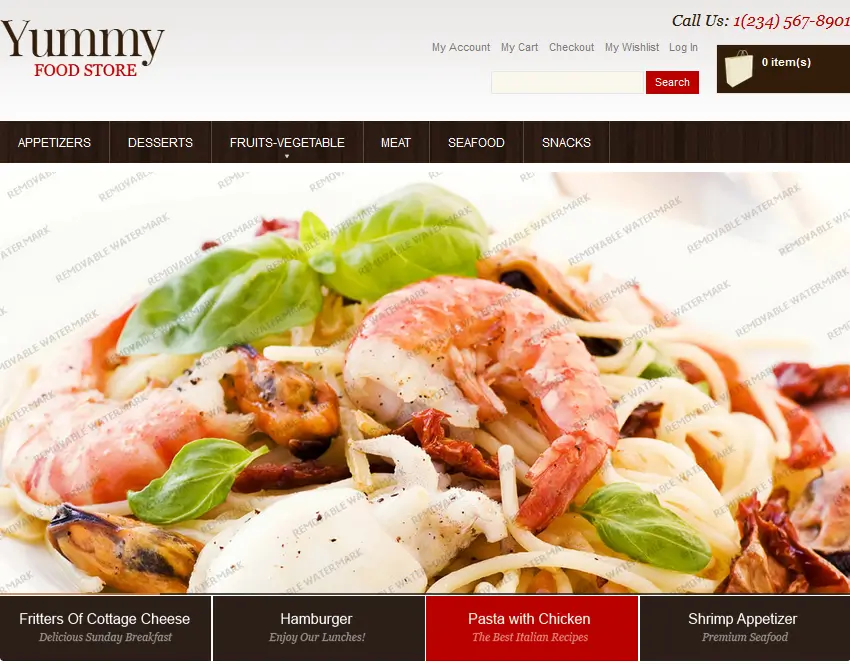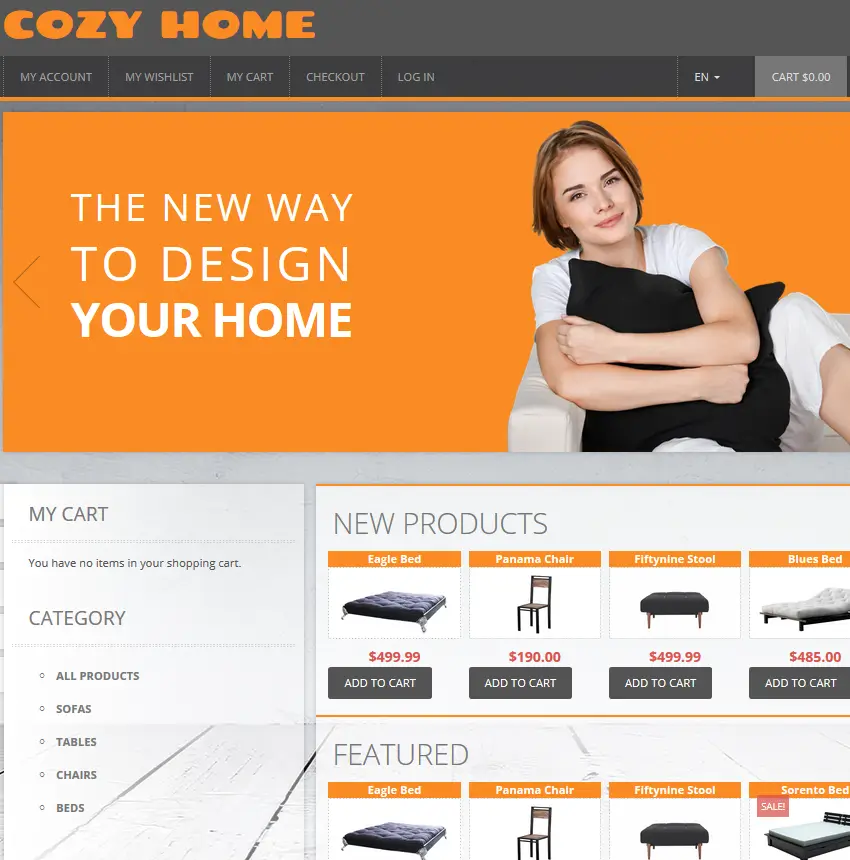 The Jewelry Magento theme has a mysterious look with the standard black and white palette. It is recommended for jewelry online stores.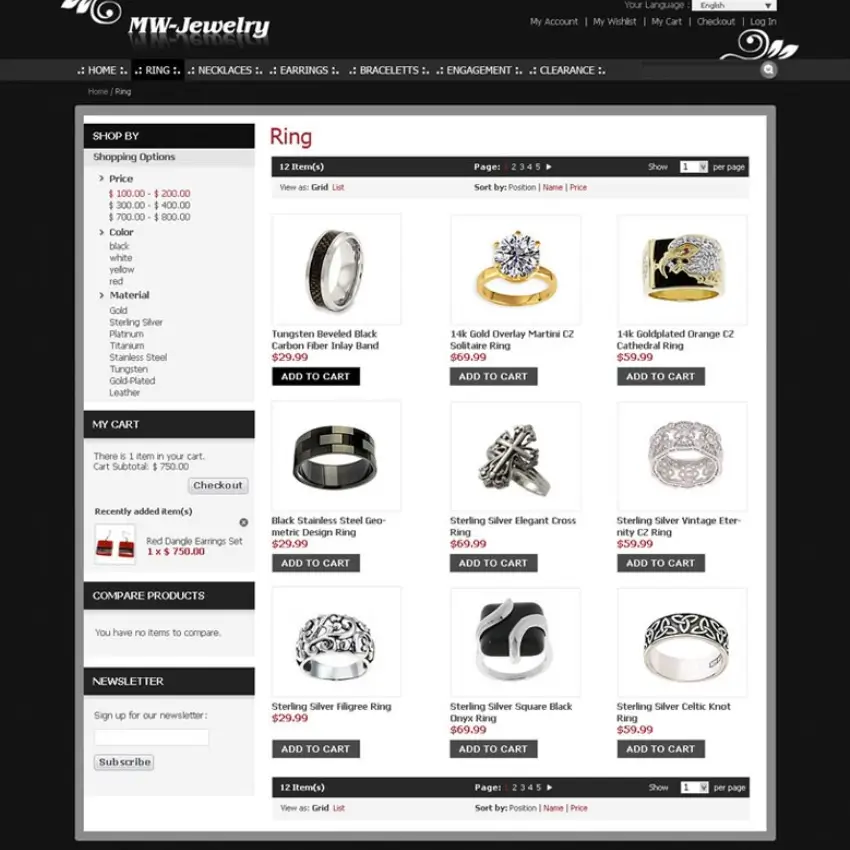 Computer Store (Computers) – Buzzthemes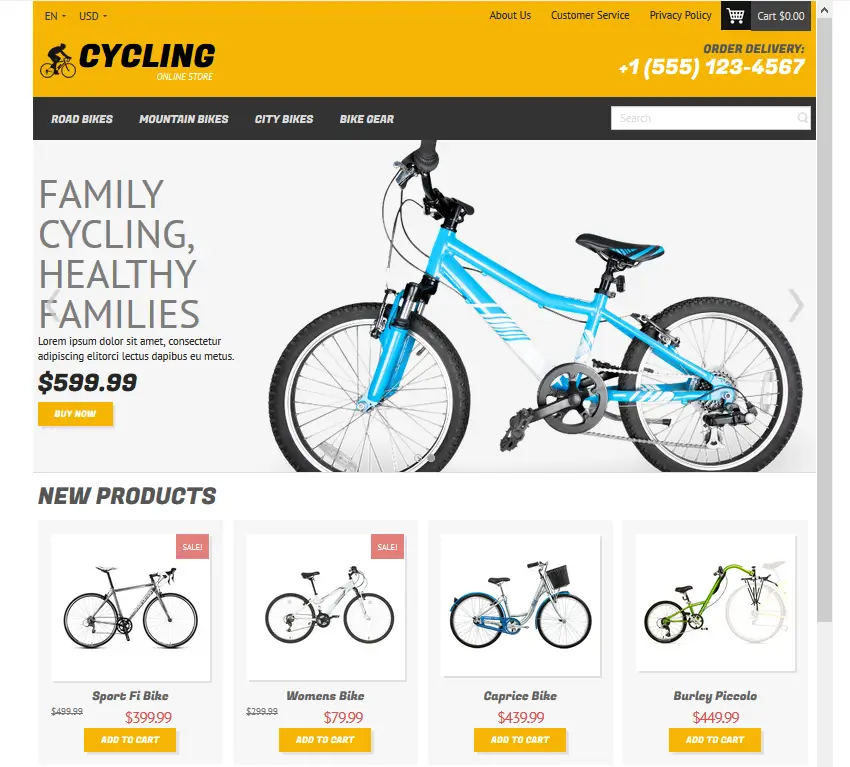 Swifty theme for Magento has an elegant design that is the right choice for building any kinds of e-commerce store. It empower store owners to create a personalized website with a lot of custom options on the admin panel.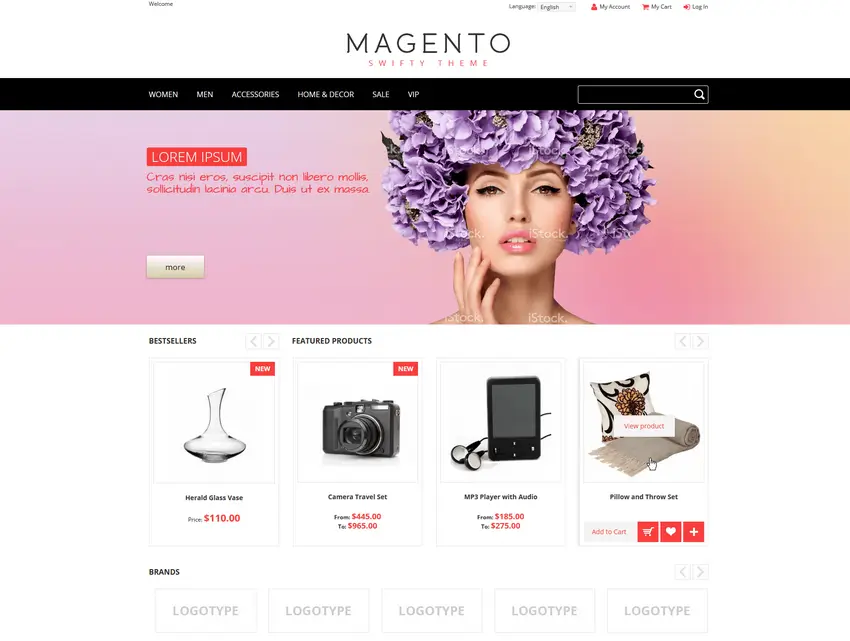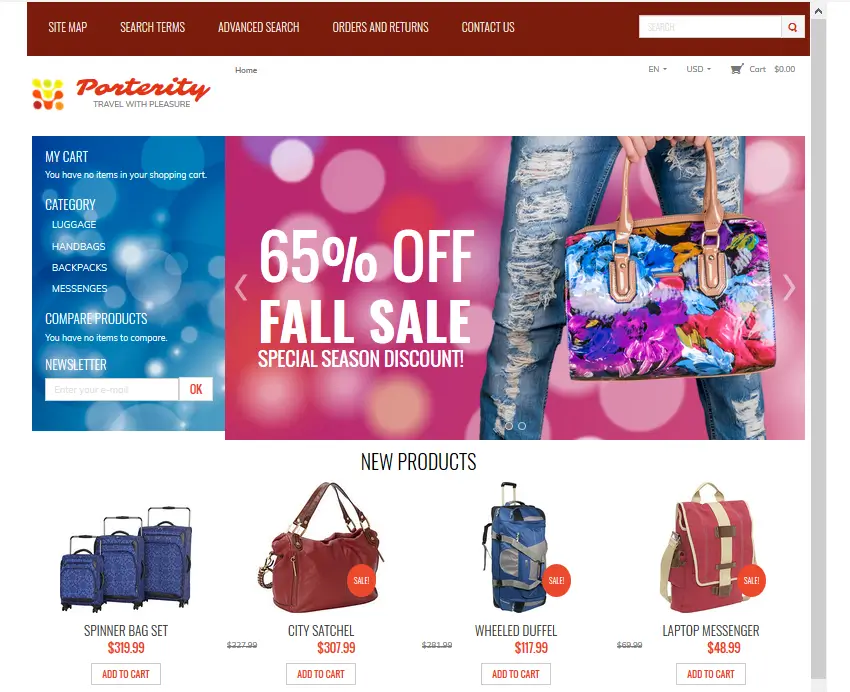 Reflexology (Shoes) – Productive Minds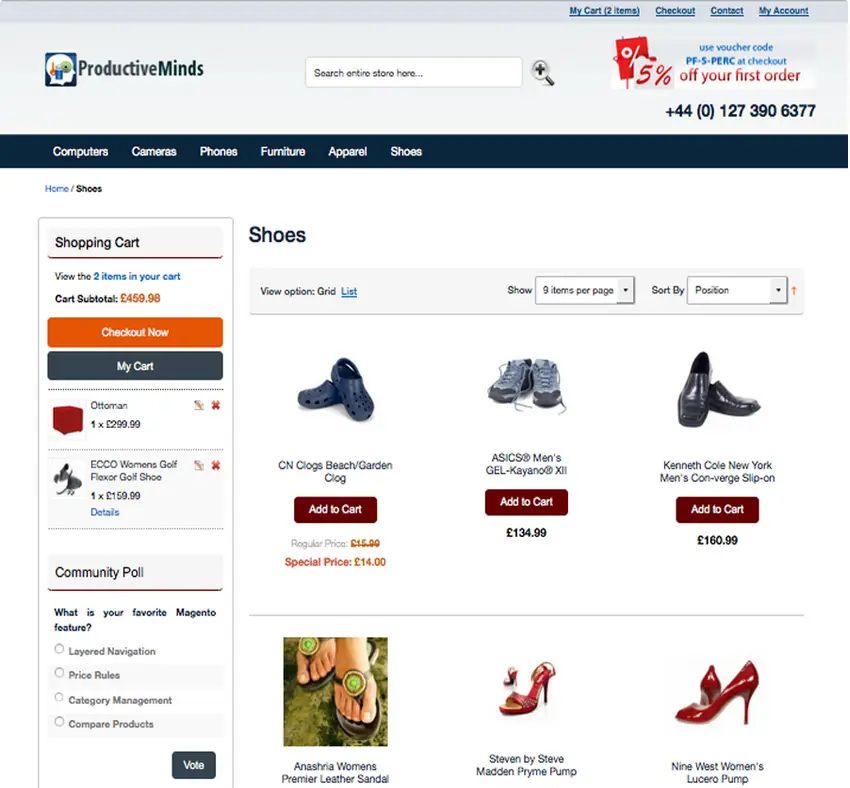 Shoe Store (Kid's Shoes) – AbserveTech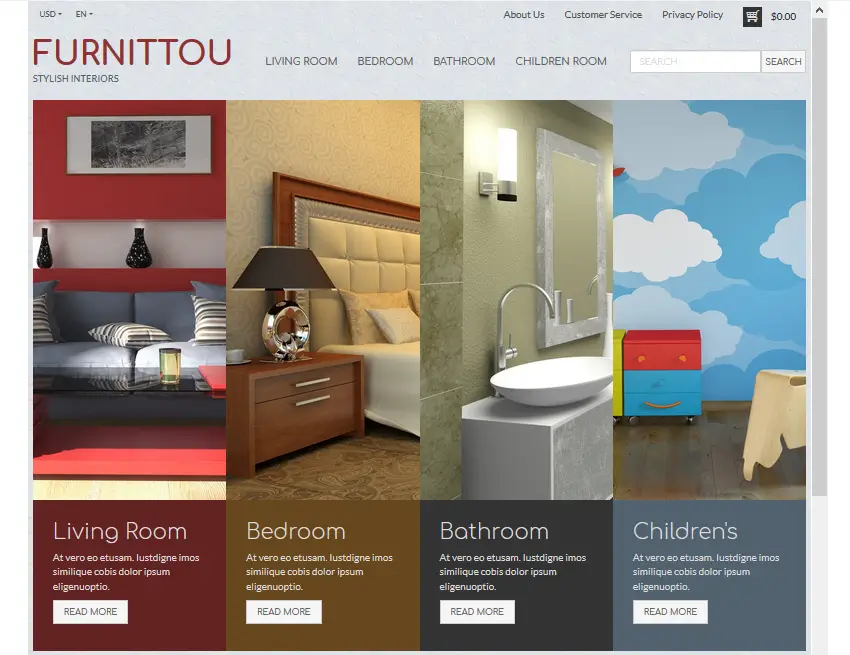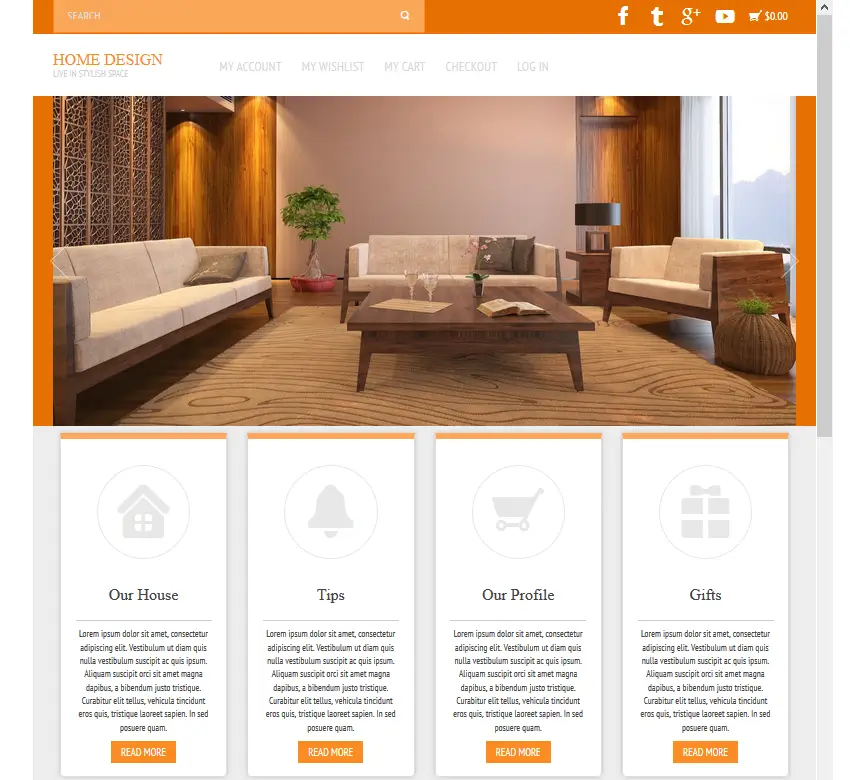 Eros (Fashion) – Fedobe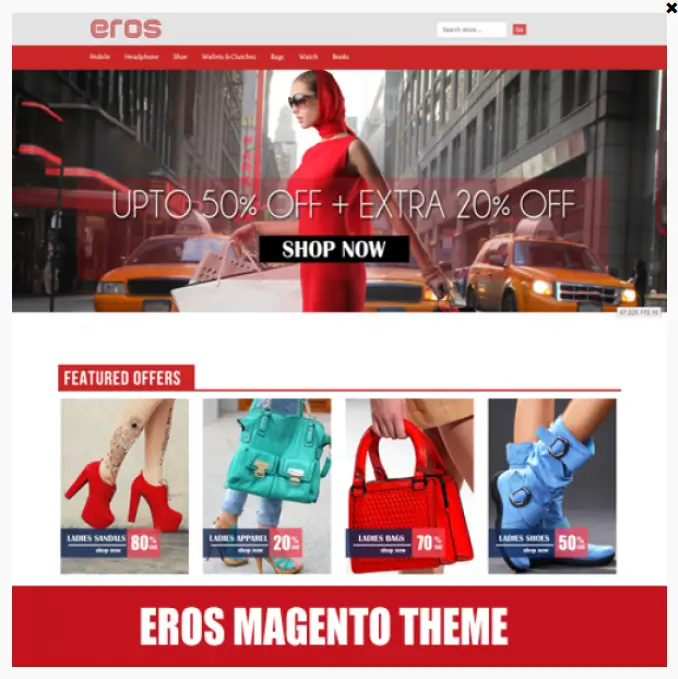 This Magento theme contains popular features such as bestseller/ features/ graphic sliders, bright colors scheme, and configurable font. In general, it has a clean store appearance.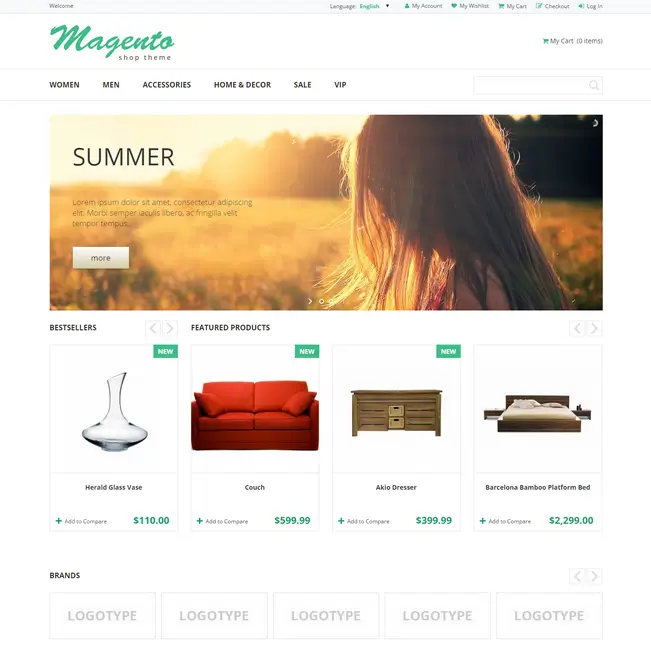 Ot Ante free theme for Magento is a nice theme for eCommerce stores that are looking for a modern and clean design.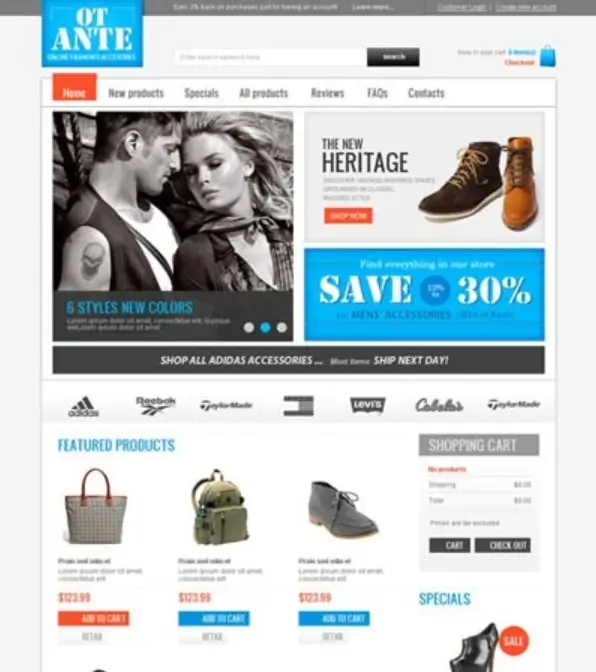 MP Toolshop (Tool) – MagPassion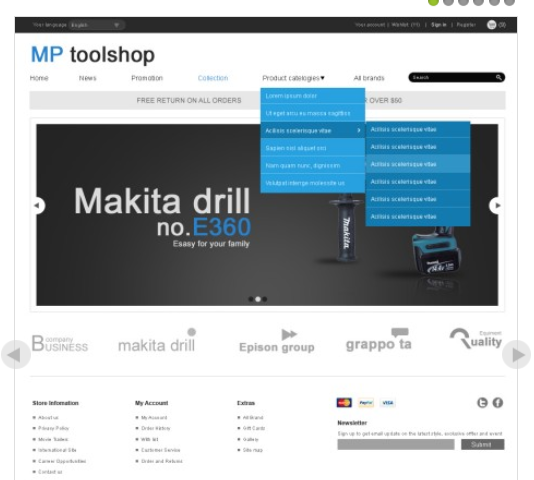 MP Fafree (Fashion) – MagPassion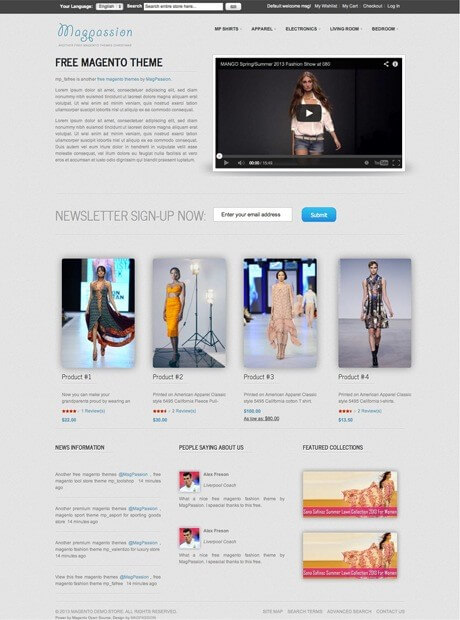 MP-darkness (Free Magento Laptop Theme) – MagPassion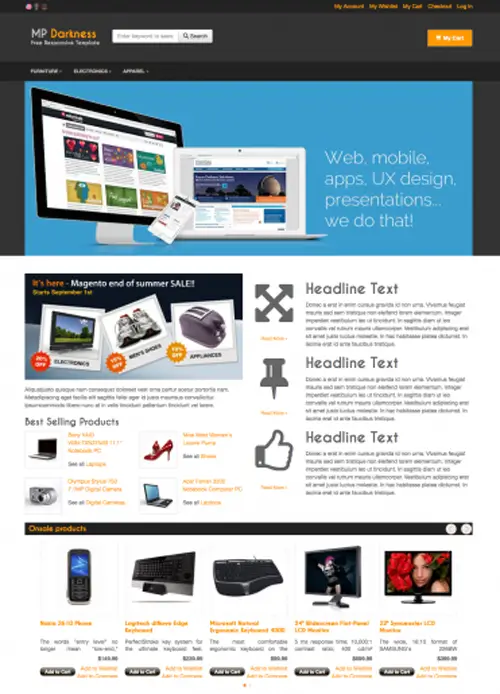 If you are searching for a bicycle theme for Magento 2, let's have a look at Trex theme. It applies a black background and bright colors for elements (green & red) to bring a fresh and lively style.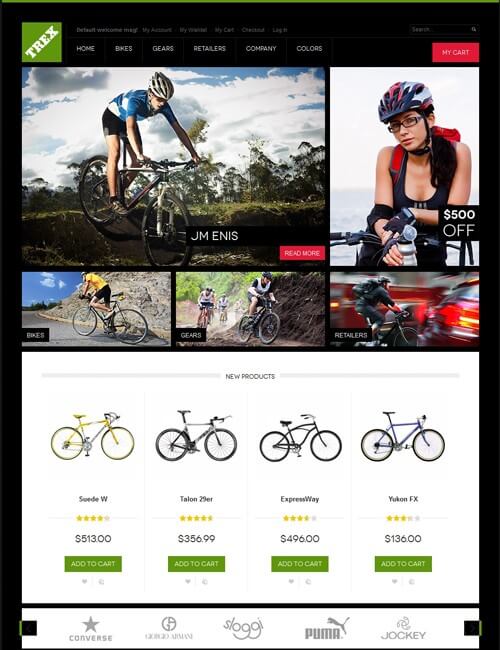 This is another theme coming with minimal style – Minimo. For all of Magento themes with this style, the products always stand out and easily grab customers' attention.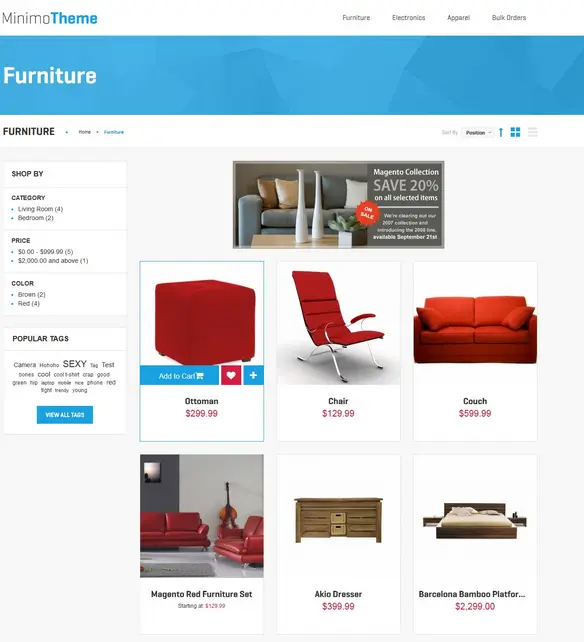 [To be continued…
Wrapping Up
Hope that you can find a favorite one among this long list of the best free Magento themes. More catchy ones will be updated in the next week.
After select one that can satisfy your aesthetics, you might need to look for an experienced Magento development company to apply the chosen theme to your e-commerce store. What do you think about Tigren?
We have been delivering high-quality Magento web design and development services since 2012. That's why we can know what is best for your Magento store and how to do it. Contact us now, we are excited to hearing about your project!
Most Downloaded Free Magento 2 Extensions and Themes In 2022
10 Best Magento PWA Themes Free And Premium
How To Migrate Theme From Magento 1 To 2? – Facts & 5 Solutions
The Most Fascinated and Recommended Magento 2 Themes
Online Business Startup Costs: How Much Money You Need To Pay Off?