If you're running an online store with Shopify, you already know how important it is to optimize your store's performance and increase sales. But did you know that there are hundreds of free apps available on the Shopify App Store that can help you do just that? These apps offer a wide range of features and functionalities designed to enhance your store's functionality, improve the customer experience, and increase your revenue, all without costing you a dime. In this post, we've scoured the Shopify App Store to bring you the 30 best free Shopify apps for 2023.
Whether you're looking to add new features to your store, streamline your operations, or drive more sales, these apps are the perfect starting point. And the best part? They're all completely free to download and use, so you can improve your Shopify store without spending a single penny.
How We Select The Best Free Shopify Apps
When it comes to running a successful Shopify store, choosing the right apps is essential. However, with so many options available, it can be overwhelming to decide which ones to use. That's why we've compiled a list of the 30 best free apps on Shopify for 2023, categorized by their importance to your store and their pricing.
1. Based on the app's importance to a Shopify store
Essential apps: These are apps that are necessary for starting a Shopify store. For example, shipping and fulfilment, payment gateway, page builder, product import, and product attachments. [Suggested Shopify apps]
Marketing apps: These are apps that help promote the store and increase brand visibility. For example, email marketing, social media marketing, and affiliate/ referral/ influencer marketing. [Suggested Shopify apps]
Sales-boosting apps: These are apps that help increase sales and conversions. For example, upsell and cross-sell, discount and coupon code, social proof, customer review & rating, countdown timer, abandoned cart recovery, loyalty and rewards, and back-in-stock notification. [Suggested Shopify apps]
Customer service apps: These are apps that help improve the customer experience and build customer loyalty. For example, help desk, live chat, FAQ & knowledge base, order tracking, returns and refunds. [Suggested Shopify apps]
Inventory management apps: These are apps that help manage and track inventory levels, as well as automate order fulfilment. For example, inventory tracking, order and shipping management, barcode and QR code scanning purchase order and vendor management, multi-location inventory management, and dropshipping. [Suggested Shopify apps]
Store optimization apps: These are apps that help improve your store in different aspects. For example, SEO, speed optimization, image optimization, conversion rate optimization, A/B testing, and mobile optimization. [Suggested Shopify apps]
2. Based on the app pricing
When it comes to pricing, this blog post only includes apps that are completely free/ free to install or offer a free plan. Paid apps, even those with free trials, are excluded as our goal is to provide you with a list of free options that you can use without having to spend any money. This will allow you to enhance your store's performance and functionality while staying within their budget, making it a win-win situation for your business.
30 Best Free Shopify Apps
[wptb id=61855]
Free Shopify Essential Apps
1. Easify Product Options
Pricing: Free – $9.99/month (14-day free trial)
Easify Product Options is the ultimate solution for Shopify stores seeking to expand their custom options and variants. Unlike other apps, Easify offers a user-friendly and intuitive interface that eliminates the need for technical expertise. By leveraging preset templates and a live preview feature, store owners can effortlessly create tailored options to meet the growing demand for customization. Easify goes beyond just options creation, providing powerful features such as tiered wholesale pricing, seamless option editing in the cart, and the ability to display discount boxes on discount pages.
Outstanding Features:
Cover ALL the option input types you need with 24 comprehensive option types & styles.
Create your custom options and variants faster and easier with 20+ available templates.
Experience the convenience of Live Preview, where what you see is what you get, making it perfect for non-tech savvy users.
Easily add extra costs to your custom options using the price add-on feature, ensuring seamless management of additional charges.
Motivate customers to buy more and increase sales with tiered wholesale pricing, offering enticing quantity discounts that encourage larger purchases.
2. Tapita Landing Page Builder
Pricing: Free – $9 – $29 – $49/month
Tapita is a platform that enables users to create various types of web pages, including homepages, landing pages, blog pages, about pages, sections, popups, top bars and more, without requiring any coding knowledge. The platform provides a comprehensive selection of page and element templates with attractive layouts and effects, thereby allowing users to quickly and easily create beautiful and customized pages. Such pages can help to improve conversion rates and enhance the brand image of the user.
Outstanding Features:
Utilize 100+ stunning templates to build web pages quickly, including blog pages and about us pages.
Use the widget builder to create popups, promotional bars, and Shopify sections.
Generate blog content 10x faster with AI-generated content from OpenAI/ChatGPT.
Ensure your pages are responsive on desktops, laptops, and mobile devices.
Translate your pages into multiple languages with just one click.
3. Ease Product Attachments
Pricing: Free
The Ease Product Attachments app is one of must have free Shopify apps which is designed to simplify the process of sharing information on your online store. By enabling users to upload and attach files such as manuals, licenses, certificates, warranties, and other relevant information directly to product pages, the app can help to prevent missed sales and customer complaints regarding missing information.
This feature empowers users to take control of their store's information, enhancing the overall customer shopping experience and potentially improving the store's profitability. By using the Ease Product Attachments app, users can streamline the sharing of product attachments and potentially revolutionize their online store operations.
Outstanding Features:
Upload an unlimited number of product attachments without any limits.
Customize the visual appeal of your attachments by selecting icons of your choice.
Assign attachments to your entire store, specific products, or collections according to your preference.
Control the display of attachments in a block/section and adjust its position on the page.
Upload product attachments in a variety of file formats to cater to diverse user requirements.
4. Shipping Rates ‑ Shipeasy
Pricing: Free – $9.99 – $14.99 – $19.99/month (30-day free trial)
The Shipping Calculator app offers advanced shipping rules to help businesses increase their profits. With over 20 customizable parameters, users can set shipping rates based on factors such as product weight, origin, and zip/postal code. The app also supports custom products with product dimension-based rates and rate blending options to define how rates from different rule sets should be combined. Additionally, special rates can be set for individual customers to improve customer retention. The app is available for use in all countries supported by Shopify, allowing users to select their preferred currency. To utilize the app, users must have access to Shopify's Carrier Calculated Shipping API.
Outstanding Features:
Customize shipping rates based on all order and product parameters for complete flexibility.
Create custom shipping rules based on customer, supplier, country, dimensions, and carriers.
Use rate blending to configure how rates from different rule sets should be combined.
Calculate accurate rates by zip code, postal code, and distance to avoid financial losses.
Schedule a call with their team to receive free assistance with the complete setup process.
5. Products Sync Master
Pricing: Free – $9.99 – $19.99 – $49.99/month (30-day free trial)
The Products Sync Master app offers a solution to the manual management of product catalogues. With this app, users can easily import and update all necessary data in their product catalogue, including collections, variants, and metafields. Additionally, the app includes specific functionality that allows users to manipulate imported data, such as adjusting prices, generating product tags, and disabling unavailable products. By utilizing the Products Sync Master app, users can streamline their product catalogue management processes and potentially improve operational efficiency.
Outstanding Features:
Import product data in CSV or Excel formats from various sources, including PC, URL, FTP, and SFTP.
Schedule automatic imports and updates to keep product data current and accurate.
Import translations, metafields, collections, images, variants, stock, and other relevant information.
Utilize smart formulas and conditions to manipulate import data as needed for more efficient catalogue management.
6. Selector—Geo Market Switchers
Pricing: Free – $4.99/month (7-day free trial)
The currency and language switcher app enables users to display the correct product prices, languages, and currencies based on the visitor's location. Through geolocation detection, the app can recommend markets, provide language recommendations, and redirect visitors to the appropriate market automatically.
Customers also have the option to manually switch markets at any time, select a local currency for international orders using currency switchers, and navigate to the correct international market through market selectors, country switchers, and language selectors. This app can help businesses avoid losing customers from around the world and increase global sales.
Outstanding Features:
Provides unlimited language, currency, country, and market switchers and various combinations.
Be able to choose from pre-designed templates and types such as drop-down, wheel, inline, modal, and others.
Offers a vast selection of colour schemes to ensure the selectors match the store design.
Detects the customer's location for accurate market recommendations.
Free Shopify Marketing Apps
1. Flowio Email Marketing, Pop Up
Pricing: Free to install, $9/month
Flowio is one of the free Shopify apps to increase sales by automating their marketing workflow across multiple channels. It offers various tools such as pop-ups, emails, SMS, and live chat to create a seamless customer experience. By using Flowio, businesses can save time and effort while enhancing their omnichannel marketing strategy.
Outstanding Features:
Utilize high-converting pop-up templates to easily capture emails with the Pop-Up feature.
Send personalized emails and SMS with beautiful templates through the Email/SMS Campaign feature.
Automate your marketing workflow by auto-sending emails, SMS, and chat based on customer interactions with the Marketing Automation feature.
Easily manage and segment your contacts, and sync with Google Ads using the Contact List feature.
Engage and support your customers quickly with live chat or mobile apps with the Live Chat feature.
2. BixGrow: Affiliate Marketing
Pricing: Free – $5 – $10/month (14-day free trial)
BixGrow is an affiliate marketing and referral marketing app designed to help businesses incentivize customer engagement and drive sales. The app provides a range of commission structures and tracking methods, which enable businesses to manage their affiliates and advocates more efficiently. With BixGrow, businesses can create unique links and coupons automatically and offer rewards to customers effortlessly. The app's intuitive interface and top-rated support make it easy for businesses to set up and run an affiliate or referral program without any technical knowledge.
Outstanding Features:
Customize your Affiliate Portal with ease using the simple and user-friendly interface.
Boost your sales with Commission Tiers, their efficient affiliate reward system.
Encourage affiliates to refer more customers and earn rewards with Performance Bonus.
Expand your affiliate network seamlessly with the Multi-level Marketing structure.
Enjoy hassle-free commission payouts with the easy PayPal integration, allowing for one-click payouts.
3. Outfy ‑ Automate Social Media
Pricing: Free – $15 – $30 – $60/month (7-day free trial)
Outfy offers a suite of tools to create compelling social media content for your products, including videos, collages, and animated GIFs. You can easily promote your store on social media and increase engagement. Outfy's automation feature also allows you to schedule and publish your posts automatically or manually.
Outstanding Features:
Utilize social media platforms such as Facebook, Instagram, Twitter, Pinterest, and YouTube to promote your products effectively
Generate various types of engaging content, including product collages, videos, gifs, and sale promotions to attract more customers
Automate the process of creating and publishing social media content to save time and effort
Utilize smarter hashtags to reach a wider audience and promote your products more efficiently
Choose from a variety of customizable templates to create visually stunning and thematically consistent promotional content.
4. Tagembed ‑ Social Media/Review
Pricing: Free – $11 – $24/month (14-day free trial)
The app provides an easy way to enhance the appeal and functionality of your online store by adding social media feeds and reviews from over 15 networks, including Instagram, Facebook, Twitter, and more. With this app, collecting and adding feeds like Instagram Feed, Facebook Feed, YouTube Video, and Google Reviews to your store is simplified. Additionally, the app automatically updates your posts in real-time, eliminating the need for manual refreshing of feeds. This means that new Instagram feeds are automatically updated on your website, saving you time and effort.
Outstanding Features:
Customize the layout and theme of your Instagram or social media feed with multiple options to make it more visually appealing
The responsive social widget automatically adjusts to different screen types for optimal viewing
Enjoy real-time updates of your Instagram or social media feed with automatic updates
Moderate and filter collected social media content to ensure only appropriate content is displayed
Adjust font size, background, and card style using predefined settings to create a customized look for your feed.
5. Tobi. SMS Marketing Automation
Pricing: Free – $29/month
Tobi is an SMS marketing app that helps businesses send promotional offers, order updates, and abandoned cart reminders to customers via text messages. The app offers an abandonment protection feature to win back potential customers by sending them abandoned cart recovery texts. With Tobi, businesses can create a variety of SMS automation to reward new customers, win back existing customers, and send personalized text messages with birthday greetings and discount codes. Additionally, Tobi enables businesses to generate more revenue from existing customers through retargeting text marketing campaigns.
Outstanding Features:
Recover abandoned carts efficiently through automated SMS notifications
Increase sales through SMS automation and retargeting campaigns to existing customers
Automate various SMS campaigns such as rewarding new customers, cross-selling, and updating order status
Send targeted discount codes through SMS marketing campaigns to specific customer segments
Reach out to all customers through promotional SMS or text marketing campaigns.
Free Shopify Sales-boosting Apps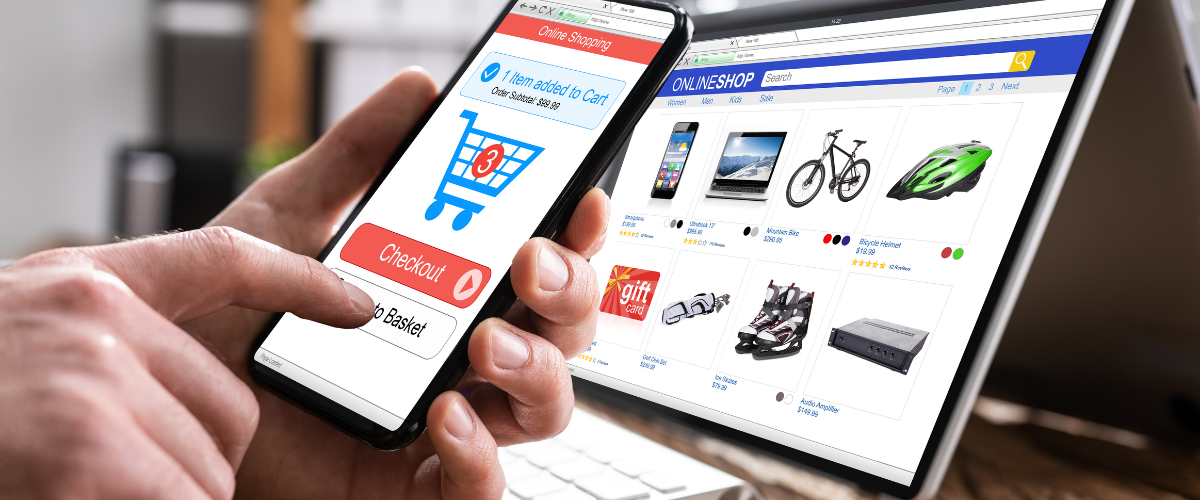 upsell and cross-sell, discount and coupon code, social proof, customer review & rating, countdown timer, abandoned cart recovery, loyalty and rewards, and back-in-stock notification
1. Bundles Upsell | PickyStory
Pricing: Free to install – $49.50 – $89.50/month
PickyStory is a comprehensive platform that helps businesses increase their revenue by offering bundle and upsell deals to customers at key points in their journey. The platform enables businesses to create personalized offers that are tailored to individual customers, thereby increasing the likelihood of conversion. With PickyStory, businesses can create their own product combinations or use the platform's AI-powered algorithm to generate automated product offers. The platform offers a range of conversion tools, including buy-one-get-one offers, free gifts, quantity breaks, bundle builders, tiered discounts, frequently bought-together suggestions, popups, slide cart deals, and more.
Outstanding Features:
Create bundles and present them as a single product or offer bundle builders and shop the look to increase sales.
Implement upselling and cross-selling tactics with one-click options for bundles, BOGO, kits, and mix & match products.
Leverage AI-driven technology to suggest personalized recommendations and increase the average order value (AOV) of your customers.
Use quantity breaks and stack discounts to incentivize your customers to buy more and drive sales growth.
Customize your offers without any coding knowledge, and get access to 24/7 live chat support whenever needed.
2. Coupon X: Discount Code Pop Up
Pricing: Free – $9 – $25 – $49/month
Coupon X is a Shopify app that allows you to create and customize discount popups, coupon codes, and promo popups to improve your store's sales and subscriptions. The app provides features like a countdown timer, intuitive coupon code popup builder, triggers, targeting, and integration to attract new visitors to purchase and retain repeat customers with interactive promo codes. These discount popups and coupons are designed to improve sales, reduce cart abandonment, boost engagement, and increase email signups.
Outstanding Features:
Offer discount code pop-ups, coupons, and promo codes to reduce cart abandonment in your store
Utilize Coupon X to create customized coupon code promos and discount pop-ups to drive sales
Improve email subscriptions and generate more leads by offering special promo pop-up discounts
Seamlessly generate leads by integrating form responses with MailChimp and Klaviyo
Set specific triggers for your discount coupon popups and other store discounts to optimize their effectiveness.
3. Social Proof, Email, Exit Pop
Pricing: Free – $19 – $39 – $79/month (10-day free trial)
This conversion toolset enables you to collect email and SMS numbers through customizable pop-ups and top bars while creating social proof for your store. Features include recent sales pop-ups, recent product review alerts, and sales notifications. With countdown timers and other urgency-building tools, you can increase customer engagement and reduce bounce rates. Additionally, you can run promotions to generate leads and further enhance social proof for your store.
Outstanding Features:
Utilize powerful social proof and activity notifications to increase store sales.
Collect emails and SMS numbers through attention-grabbing pop-ups and top bars.
Enhance conversions by engaging visitors with on-page promotional campaigns.
Increase conversions with urgency tools, such as countdown timers.
Run "someone bought" campaigns to establish social proof for your store.
4. Loyalty, Rewards & Referrals
Pricing: Free to install – $39 – $119/month (7-day free trial)
Increase customer loyalty and encourage repeat purchases with the comprehensive loyalty and rewards program that includes store credit, giveaways, VIP tiers, and loyalty points. The expertly crafted promotions and loyalty program can be set up in minutes, helping to increase order value and repeat sales. Keep customers engaged with special perks, tiered discounts, and VIP status, ultimately saving on advertising and return costs. Additionally, use the store credit for returns. The refer-a-friend feature can help attract new customers, offering a simple and cost-effective way to promote your brand.
Outstanding Features:
Reward your customers by utilizing loyalty tools like cashback systems
Retain your customers by gamifying the shopping experience with levels
Increase social proof by incentivizing customers to write reviews
Utilize various reward methods including giveaways, store credit, and discount codes
5. Notify Me! Back in Stock Alert
Pricing: Free – $19.90 – $39.90 – $49.90/month (7-day free trial)
The app allows you to create waiting lists and automatically recover lost sales by sending back-in-stock notifications. With easy installation and AI-powered features, you can quickly generate revenue from out-of-stock products. Add the "Notify Me" widget to product, home, and collection pages to generate demand. The app offers automatic notifications through email, text, and push with a user-friendly no-code UI. Customize everything to your liking with AI suggestions or get assistance from their 24/7 support team for customizations and extensive reports on lost sales and recovered revenue with reminders to convert.
Outstanding Features:
Set up automatic restock notifications and reminders with customizable templates delivered via Email, SMS, or Push notifications.
Use AI to match the app with any theme and add it to your Home or Collection page.
Seamlessly integrate with your other marketing tools for a cohesive workflow.
Access 24/7 customer success and support from a diverse team located around the world.
Benefit from features such as multi-location inventory management, multilingual support, email domain setup, and the ability to resend notifications.
Free Shopify Customer Service Apps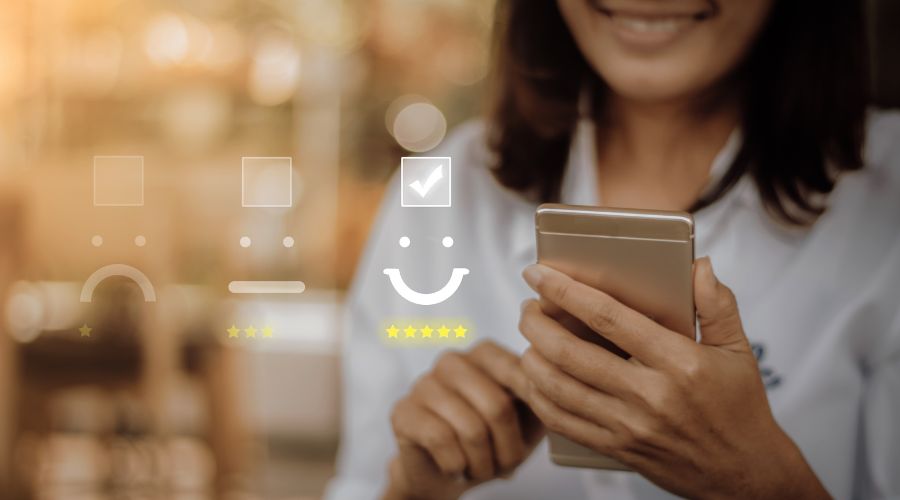 1. Crisp ‑ Helpdesk & Live Chat
Pricing: Free – $25 – $95/month (14-day free trial)
Crisp is a multichannel help desk platform for e-commerce businesses. It enables small and medium-sized online stores worldwide to connect instantly with their customers or potential leads who need assistance. With a range of evolving tools, Crisp helps Shopify store owners to manage their customer interactions across multiple channels and improve their word-of-mouth marketing through conversations. Features like chatbots, live chat, and dedicated FAQs make it easy for businesses to create an efficient and effective helpdesk for their e-commerce operations.
Outstanding Features:
Consolidate 12 communication channels, including Emails, live chat, Instagram DM, Messenger, Phone, and more, into one platform for easy management.
Review carts, view order history, and process refunds directly from the Crisp Inbox for efficient customer support.
Utilize the dedicated FAQ page builder to create a comprehensive helpdesk system for your business.
Build chatbots with pre-made scenarios to address common issues and drive sales.
Quickly integrate Crisp Live Chat into your online store in just 30 seconds.
2. Rush ‑ Order Tracking & Lookup
Pricing: Free to install – $29 – $199 – $1,999/month (10-day free trial)
Rush provides a solution to turn shipping updates and tracking pages into opportunities for revenue generation and customer loyalty. In other words, Rush is one of the free Shopify apps to boost sales of your store. By using shipping notifications that direct customers to visually appealing and optimized tracking pages featuring upsells and cross-sells, Rush enables businesses to increase sales and convert one-time buyers into repeat customers with ease.
Outstanding Features:
Create visually appealing tracking pages with a user-friendly drag-and-drop interface to convert more customers
Integrate transaction delivery emails with popular email platforms such as Klaviyo, Omnisend, and Orderly Emails
Use AI predictive delivery date on your product details page to provide accurate shipping information to customers
Take advantage of the dropshipper package to hide/show the origin address, mask carriers, and perform find and replace operations
Track carrier performance, delivery and transit times, and access personalized analytics through the platform.
3. EcoReturns Returns & Exchanges
Pricing: Free – $19 – $89/month
EcoReturns is a highly-rated returns and exchanges management app that offers automated and eco-friendly solutions for your Shopify store. It includes a customizable return portal, return policies, exchange options, and various notification methods such as email, text, and WhatsApp. You can easily switch to EcoReturns from other popular returns management software such as Loop Returns, Aftership Returns, Narvar, Returnly, Postco, Sorted, and Return Prime. With EcoReturns, you can reduce the turnaround time, enhance the post-purchase experience, and generate positive reviews that drive repeat purchases.
Outstanding Features:
Automate the process of pickups, shipping labels, refunds, store credits, and exchanges for efficient returns management.
Choose between inbuilt discounted labels/shipping or connect your own shipping provider for flexible shipping options.
Utilize AI-based growth tools to minimize returns, RTO, and improve profitability.
Integrate with various shipping carriers, 3PL, ERP, OMS, CRM, and Dropship through APIs and other means.
4. Reputon Customer Reviews App
Pricing: Free – $9.99 – $24.99 – $49.99/month
Customer Reviews is a tool that assists in generating more reviews on external review sites and platforms, such as Google reviews, Etsy reviews, Facebook reviews, Sitejabber, and Yelp, among others. Simply send follow-up emails to customers after they receive their orders, asking for their reviews. The app also provides a private feedback form for unhappy users. It is highly customizable, operates automatically, and supports multi-lingual stores.
Outstanding Features:
Encourage Reputation Management: Increase your online reputation by receiving more reviews on popular third-party review platforms like Google reviews
Automate Review Requests: Utilize automatic follow-up emails that contain a review link or a QR code to encourage customers to leave a review
Expand Review Reach: Direct customers to an unlimited number of review sites to maximize your online presence
Targeted Review Requests: Send review requests to new or past customers up to 2 months old to maintain a consistent stream of reviews
Custom Feedback Forms: Avoid negative reviews by providing customers with a customer feedback form to address any issues before they turn into bad reviews.
5. UserLoop Post Purchase Surveys
Pricing: Free – $29 – $49 – $159/month
UserLoop offers an advanced customer insight and feedback solution for eCommerce businesses using ChatGPT technology. It enables businesses to gather zero-party data directly from their customers during the entire shopping journey. The platform offers a simple one-time setup and provides businesses with valuable insights continuously. With UserLoop's AI-powered analysis of customer responses, businesses can identify high-value customer segments. This solution helps businesses to enhance their eCommerce store's performance by gaining a better understanding of their customers.
Outstanding Features:
Collect customer feedback through surveys at checkout, email, or link
Survey responses are connected to order data, providing insights on average order value and total sales volume
Utilize advanced insights powered by OpenAI ChatGPT to identify high-value customer segments
Customize your survey questions with multiple-choice, open-ended, date, or video options
Export survey response data to CSV or other integrations for further analysis.
Free Shopify Inventory Management Apps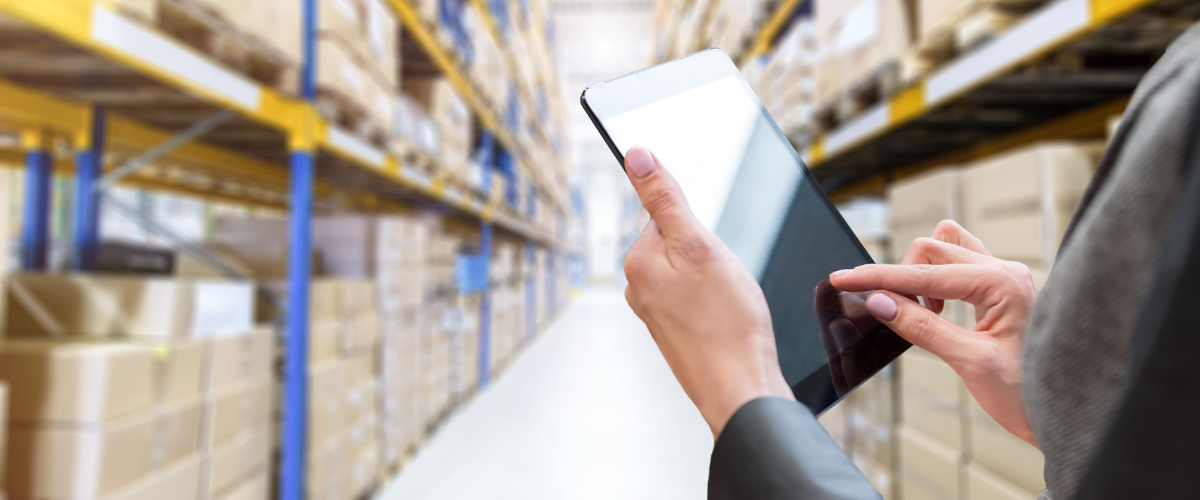 1. Reports: Inventory & Sales
Pricing: Free – $29 – $59 – $99 (14-day free trial)
Introducing an inventory management app that provides comprehensive business analytics to assist you in effectively managing your inventory. The app offers a range of features, including inventory tracking, optimization, reporting, forecasting, product replenishment, integration with Google Sheets, stock levels, value, sales reports, history, and movement tracking. With these tools at your disposal, you can maintain complete control over your inventory and streamline your inventory management process.
Outstanding Features:
Generate inventory reports, and forecasts, track and optimize your inventory.
Gain insights into sales performance, financial reports, and net profit reports.
Export orders and inventory data to Google Sheets, and export inventory and product data.
Schedule automated reports to receive regular and accurate insights.
Use the powerful report builder to create customized reports to meet your specific needs.
2. Multi‑Store Sync Power
Pricing: Free – $19.99 – $29.99 – $49.99/month (7-day free trial)
Sync Power offers an efficient solution to synchronize inventory, products, and collections between multiple stores. The app automatically updates inventory levels in all linked stores in real-time, ensuring consistency across all channels. Whether there is a new order, cancellation, refund, or restock, Sync Power ensures that inventory levels are synchronized across all stores. Additionally, Sync Power allows you to synchronize products and collections between stores, updating product fields in each linked store whenever there is a change. The app also offers the ability to connect locations within linked stores and sync inventory on a location level.
Outstanding Features:
Automatically synchronize inventory levels across multiple stores or locations with Sync Power.
Keep your product fields consistent across all your stores or locations with automatic synchronization.
Save time and effort by automatically creating products in all connected stores or locations.
Sync Power provides complete multi-location support for flexible synchronization.
Identify easily any SKUs or barcodes that are not set up properly and may have missed the sync process.
3. SKUGen
Pricing: Free to install – $1.99 – $3.99 – $4.99/month
This app offers a streamlined solution for generating SKUs and barcodes for your products. By combining the product's data with the app's pre-defined bits, you can create a unique SKU template for generating SKUs that maintains a consistent format across all products. The app can also automatically generate SKUs when you create a new product. You can generate barcodes using either a GS1 barcode range or a private range. The app also provides customizable product labels that can include barcodes, QR codes, and images. The label template can be adjusted to any label size or format, including pages with multiple labels.
Outstanding Features:
Instantly visualizes SKU results when you make changes to the template options.
Generated automatically when new products are created.
Choose from multiple options for automatic abbreviation based on product data.
Offers both predefined and customizable label designs for printing product labels.
The label template is customizable using the Liquid language.
4. Stock Take: Count Inventory
Pricing: Free – $5 – $10 – $25/month (15-day free trial)
This inventory management app provides a flexible solution for inventory stocktaking. You can use multiple devices to manually count products or scan their barcodes. Simply select the products to inventory and choose your Shopify location. This app allows you to adjust any stock errors automatically. You can take inventory using a handheld scanner in your browser or directly in the Shopify mobile or POS app with your Apple or Android device camera. The app eliminates the need for a separate barcode scanning app. Once you complete the stocktaking process, you can obtain a detailed inventory value report.
Outstanding Features:
Utilize the app via browser with a barcode scanner or directly through the Shopify app using a camera.
Speed up the counting process by conducting a stocktake simultaneously across multiple devices.
Monitor your stock value, mismatched stock, and stockouts in real-time while conducting the inventory count.
Consider the committed and unfulfilled stock during the stocktake process.
Obtain a CSV format report of your previous and updated inventory, including stock values.
5. Order Fulfillment Guru
Pricing: Free – $9.95 – $19.95 – $29.95/month (14-day free trial)
Order Fulfillment Guru is an Order Management System (OMS) that can help you manage your order fulfilment process with ease. It is designed exclusively for Shopify and Shopify Plus and can be used to split and auto-assign multi-vendor and multi-warehouse orders based on advanced rules. You can also sync products and inventory between multiple Shopify stores. Whether you have multiple vendors, warehouses, 3PLs, dropshippers, or suppliers, Order Fulfillment Guru can streamline your order management process without requiring you to learn a new platform.
Outstanding Features:
Automate the assignment of orders to specific locations or partners using advanced rules
Split and deliver orders to various destinations via email, web portal, ShipStation, or other Shopify stores
Ensure real-time synchronization of orders, products, and inventory across multiple Shopify stores
Designed exclusively for Shopify, so you can continue to use it as your primary order administration platform
Access additional features such as prepaid shipping labels, routing to ShipStation stores, automatic invoicing, and more.
Free Shopify Store Optimization Apps
Store optimization apps: These are apps that help improve your store in different aspects. For example, SEO, speed optimization, image optimization, conversion rate optimization, A/B testing, and mobile optimization. [Suggested Shopify apps]
1. SEOAnt ‑ SEO & Image Optimizer
Pricing: Free – $29.99 – $59.99/month
Our app is designed to help you improve your search engine optimization (SEO) efforts without the need for extensive resources. With a range of features, it covers all of the essential aspects of SEO, including technical SEO, on-page optimizations, keyword research, and backlinks. The automated system monitors your website's SEO and provides suggestions to improve your search rankings. By using this app, you can identify and fix errors more efficiently and increase organic traffic to your website, ultimately driving sales growth.
Outstanding Features:
Improve page loading speed by implementing Accelerated Mobile Pages (AMP), compressing images, preloading pages, and removing unnecessary app scripts.
Enhance your SEO rankings through optimized meta tags, alt text, structured data, and thorough keyword research.
Detect automatically 404 errors and redirect URLs in bulk for improved user experience.
Scan for various SEO issues such as indexing, speed, content, tag errors, dead links, and more.
Enjoy 24/7 live chat support with a response time of under 1 minute.
2. Product AB + Price A/B Testing
Pricing: Free – $13.99/month (5-day free trial)
Trident A/B is an A/B testing platform for Shopify stores that enables you to optimize your website conversion rates and sales by conducting tests on various aspects such as pricing, copywriting, product page layouts, and images. By using Trident A/B, you can determine which variations are most effective in converting visitors into customers. Unlike other third-party A/B testing apps, Trident A/B is fully integrated with Shopify and utilizes its existing code-base and infrastructure to run its tests, which guarantees that your site's speed will not be affected.
Outstanding Features:
Optimize Store Sales, Conversion Rates, and Profitability through A/B Testing
Ensure Site Speed with Zero Impact on Website Load Time, Guaranteed
Utilize Intuitive Reporting and Powerful Analytics to Improve your Site
Create Tests Easily Without Coding and Statistics Expertise Required
Maximize ROI by Avoiding Expensive Traffic Costs. Install Trident AB now.
3. Elevar Conversion Tracking
Pricing: Free to install – $150 – $350 – $750/month (15-day free trial)
Elevar offers server-side tracking that enables direct-to-consumer brands to track shopping behaviour and convert them into structured, trackable events with attribution. This results in almost 100% conversion accuracy. Elevar provides real-time event monitoring and integrates with over 40 digital marketing channels, including Facebook Conversion API, Google Ads, GA4, TikTok, Klaviyo, and Pinterest. With Elevar, you can make informed business decisions and increase profits.
Outstanding Features:
Connect and send data to various destinations with Server-Side tracking
Store click IDs, customer information, and attribution with User Identity Graph
Utilize a comprehensive customer and eCommerce Data Layer for Google Tag Manager
Integrate Client-Side and Server-Side consent for compliance
Connect and send data to over 40 pre-built marketing destinations
4. Lucky Orange Heatmaps & Replay
Pricing: Free – $9 – $18 – $35/month (7-day free trial)
Lucky Orange provides a suite of conversion rate optimization tools to help website owners gain insight into visitor behaviour and optimize their websites for better conversions. The tools include heatmaps, visitor recordings, chats, announcements, surveys, form analytics, and conversion funnels. With Lucky Orange, you can analyze visitor behaviour, improve user experience, and ultimately increase sales. This app is one of the best free Shopify apps to increase sales now.
Outstanding Features:
View recordings and heatmaps to visualize visitor clicks and scrolls on your store
Use live chat and live view to identify areas where visitors may be struggling and prevent abandonment
Conduct surveys to gather feedback on preferences, store experiences, or new inventory ideas
Analyze conversion funnels and form analytics to understand which pages and fields are most effective in converting visitors
Customize real-time dashboards to surface meaningful insights for your business
5. PWA & Mobile app ‑ Ampify
Pricing: Free – $29.99 – $79.99/month (7-day free trial)
With this app, you can easily convert your store into a mobile app, which has been shown to increase the likelihood of shopper conversion by three times compared to browsing through a website. By occupying a prominent spot on customers' phones, you can enhance engagement, decrease bounce rates, and generate higher revenues.
Moreover, it can utilize push notifications to retrieve abandoned carts, announce sales or new products, and more. While email and SMS are effective communication methods, only web push notifications capture the attention of anonymous shoppers before they provide personal information.
Outstanding Features:
Transform your store quickly into an app without the need for coding, in just a few seconds.
Allow users to easily download the app directly from your site, without having to go through an app store.
Retrieve customers who have abandoned their cart, even if you don't have their email or mobile number.
Benefit from advanced caching for superior performance that keeps things fast and responsive.
Enable offline browsing on the PWA, offering greater convenience to your customers.
FAQs
What are the best free Shopify plugins in 2023?
Each free Shopify plugin has its own outstanding features and it can meet some specific demands of your store. However, there are many highly rated and popular free Shopify plugins available in 2023 you should try, including those for marketing automation, social media integration, SEO optimization, customer reviews, and more. It is recommended to research and evaluate which plugins best suit your specific needs and goals for your Shopify store.
Which are useful free Shopify apps for customer service?
There are several free Shopify apps that can be very useful for providing excellent customer service. One such app is Crisp ‑ Helpdesk & Live Chat, which allows you to add a live chat to your store to communicate with customers in real-time. Another app, EcoReturns Returns & Exchanges is a popular help desk app that integrates with multiple channels, including social media, email, and live chat, to manage all customer inquiries in one place.
Additionally, Reputon Customer Reviews App is a great app that allows you to collect and showcase customer reviews on your product pages, which can help build trust with potential buyers and improve customer satisfaction. These apps can help you provide excellent customer service, which can lead to increased customer loyalty and ultimately boost your sales.
Wrapping Up
In conclusion, there are many high-quality free Shopify apps available in 2023 that can help you enhance your store's functionality, boost your sales, and improve your customer experience. Whether you're looking for apps to automate your marketing, manage your inventory, optimize your SEO, or provide excellent customer service, there's likely an app that can meet your needs.
However, it's important to evaluate each app carefully to ensure it aligns with your specific goals and requirements, and to always keep an eye on how each app affects your store's performance. With the right combination of free Shopify apps, you can take your online store to the next level and achieve your business objectives.