In the world of e-commerce, driving sales is the ultimate goal for any online store. Fortunately, there are numerous apps available on the Shopify app store that can help increase sales and grow your business. These apps are designed to streamline your marketing efforts, optimize your store's functionality, and enhance the overall shopping experience for your customers.
In this article, we will highlight some of the best Shopify apps available to increase sales. From tools that help with upselling and cross-selling to apps that improve customer retention and drive traffic to your store, we'll cover a variety of solutions to help you maximize your online store's potential.
Whether you're a seasoned e-commerce entrepreneur or just starting out, these apps can help you increase revenue, drive more traffic, and ultimately grow your business. So without further ado, let's dive into the best Shopify apps that increase sales.
How To Boost Sales For Shopify Stores
By implementing the following methods, starting with the easiest, you can gradually improve your sales and revenue for your Shopify store:
At an easy level:
At an intermediate level:
At an advanced level:
When it comes to increasing sales for your Shopify store, there are a plethora of strategies and tactics to consider. However, implementing them can be labor-intensive and time-consuming. Luckily, the Shopify App Store has a wide range of apps that can help you streamline and automate these processes, saving you time and effort. In the next section, we will showcase the best Shopify apps to increase sales and help you achieve your revenue goals.
Top Shopify Apps To Increase Sales
[wptb id=61763]
Optimize your product pages
1. Easify Product Options
Pricing: Free – $9.99/month (14-day free trial)
Gone are the days of limited choices; now you can provide customers with an extensive range of custom product options such as printing, style, special instructions, and many more. Easify Product Options stands out from other Shopify custom option apps by offering practical templates that make customization faster and easier. Plus, it comes at an unbeatable price, making it the ultimate choice for expanding your product options.
Outstanding Features:
Offering a wide range of option input types and styles (24), covering all your needs.
Create custom product options and variants faster and easier with 20+ templates.
Enjoy a live preview feature for a user-friendly experience, perfect for non-tech savvy users.
Effortlessly add extra costs to your custom options with the price add-on feature.
Drive sales by motivating customers with tiered wholesale pricing and quantity discounts.
2. Because: Increase Conversions
Pricing: Free – $19 – $149/month
Because: Increase Conversions is one of the most well-known Shopify free apps to increase sales nowadays. This app offers an easy-to-use solution for increasing conversions on your collection pages, product pages, cart, and checkout. You can add high-converting content without the need for coding, conduct A/B testing for each campaign, and ultimately generate more revenue for your business.
Outstanding Features:
Display banners and text elements on product pages to provide buyers with relevant information.
Showcase promotions, shipping details, inventory status, and other key details to encourage visitors to make purchases quickly.
Utilize banners and dynamic messages to give shoppers compelling reasons to buy from your store.
Improve your page-editing efficiency with the No-Code Editor, eliminating the need to involve developers for minor changes.
Choose from built-in templates or customize your pages with brand-specific colors, fonts, icons, and copy.
3. GG Product Page Image Slider
Pricing: Free – $4.99 – $8.99/month (7-day free trial)
This app offers a replacement for the traditional product page gallery, featuring a high-converting slider format. It incorporates best practices from successful e-commerce brands, providing a simple one-click application for users. With this app, customers can more easily navigate product images, zoom in on selected variants, and view videos and pictures within a single gallery. The slider design includes arrows and thumbnails for enhanced usability.
Outstanding Features:
Select multiple gallery layouts to showcase product images and videos in a slider format.
Configure the carousel to your liking, including options for arrows, thumbnail images, and zoom functionality.
Optimize your gallery for mobile devices, enabling customers to swipe through product images and videos in a slider format.
4. Easify Product Attachments
Pricing: Free
This app provides the capability to conveniently upload and attach various types of files, including manuals, licenses, certificates, warranties, and other relevant information to your product pages. This functionality can help prevent lost sales and mitigate customer grievances related to incomplete product information. By allowing you to upload and manage additional files, this app empowers you to take ownership of your store's data, enhance the overall shopping experience for your customers, and potentially boost your profits. Ultimately, this is one of the best free Shopify apps to increase sales now.
Outstanding Features:
Upload as many product attachments as you need without any limits.
Customize the look of your attachments with your preferred icons to improve their visual appeal.
Assign attachments to your entire store, specific products, or collections as needed.
Control the placement of attachments on your product pages by displaying them in a dedicated block or section.
Upload product attachments in various file formats, providing flexibility to your store's data management.
Read More: 15+ Best Shopify Apps For Product Page To Maximize Conversions
Improve site speed
1. ROAR: Page Speed Booster
Pricing: Free
Page Speed Booster is one of the best Shopify apps to increase sales, which leverages idle browser time to proactively retrieve or prepare page content in anticipation of user actions. This functionality can significantly improve page loading times and enhance the overall browsing experience for visitors. Ultimately, using Page Speed Booster can contribute to higher conversion rates for your website.
Outstanding Features:
Improve your page speed quickly and easily with just a few clicks using this app.
Reduce page latency to enhance the user experience and potentially increase sales.
Be able to work with all themes, including customized themes.
2. Swift ‑ Page Speed Optimizer
Pricing: Free – $19 – $29/month (7-day free trial)
Swift is an app that employs advanced techniques to enhance your website's page speed. Faster page loading times can potentially lead to higher search engine rankings and better conversion rates. With Swift, users can optimize their page speed with just one click, utilizing the app's AI-powered speed booster system. This app eliminates the need for coding, automating tasks such as preloading, minifying JS, CSS, and HTML files, and more.
Outstanding Features:
Preload content based on customer behavior.
Compress images at optimal quality, allowing for near-instant loading of heavy content.
Minify JavaScript, CSS, HTML, and implement lazy loading of images to streamline store code and reduce page weight.
Render critical content first to prioritize the most important information for customers.
Perform store speed analysis and actionable suggestions for optimization.
3. Speedimize: Raise Page Speed
Pricing: Free
For modern e-commerce stores, delivering high-quality speed performance is crucial. While speed is an essential metric, it is equally important that the store meets the needs and comfort level of the customer. A website that quickly renders and is ready to interact can provide a positive shopping experience and boost SEO rankings.
Outstanding Features:
Improve rendering speed
Optimize script prioritization for a better user experience
Reduce download times for faster performance
Create promotions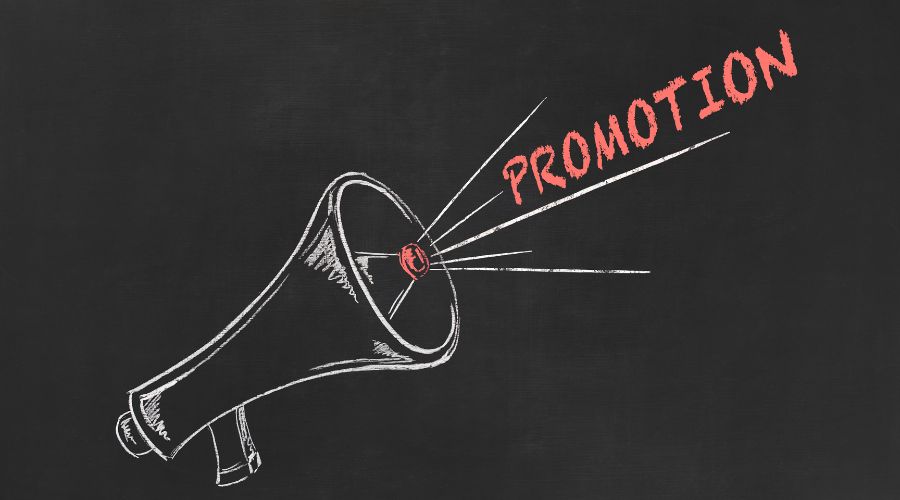 1. 20+ Promotional Sales Tools
Pricing: $12.99 – $29.99 – $79.99/month (30-day free trial)
With Zotabox's 20+ promotional sales tools, you can quickly create website promos. To maximize mobile conversions right away, turn on the Quick Add to Cart button. To improve your average order value automatically, add cross-sell/upsell tool. Zotabox integrates with over 20 email service providers, including Mailchimp, and offers a number of tools for growing email subscribers.
Outstanding Features:
Promote sales on your website by adding multiple banners, popups, timers, forms, and other promotional tools.
Immediately enhance your website's functionality by adding popular Easy Add to Cart and Automatic Upsell tools.
Boost your website's credibility and urgency by adding a 'recent sales' notification box.
2. USO: Discounts & Promotions
Pricing: Free – $9/month (14-day free trial)
The Ultimate Special Offers app simplifies the process of running various promotions by offering 9 different discount types to choose from, including BOGO, bundles, and upsells. This app allows for flexibility in testing different promotional strategies to determine which works best for your store. It also enables you to set up offers that run continuously, such as post-purchase upsells or volume discounts, as well as schedule short-term promotions like store-wide discounts or special bundles according to your preference.
Outstanding Features:
Choose from 9 different offer types, including BOGO, bundles, upsells, volume discounts, gifts, and goals, to determine the most effective promotional strategy for your store.
Schedule sales in advance, ensuring a hassle-free promotional experience.
Design custom sale badges to grab shoppers' attention and publicize your deals.
Segment your customers to offer exclusive deals, ideal for VIP sales.
3. Essential Countdown Timer Bar
Pricing: Free – $6.99 – $9.99 – $29.99/month (7-day free trial)
By implementing a countdown timer on your product page, this app is one of the best Shopify apps to increase sales. A well-placed countdown timer can encourage potential customers to take action and avoid missing out on limited-time promotions, pre-orders, product launches, and holiday sales. You can set the timer to a scheduled end date, evergreen, or recurring type, and place it on various pages, such as the product page, announcement bar, landing page, and cart page, depending on your preference.
Outstanding Features:
Add a countdown timer to increase urgency and motivate customers to make a purchase.
Utilize a top bar with a countdown timer to promote sales across your entire store.
Display the timer on any landing page to highlight a promotion.
Show a countdown timer on the cart page.
Choose from scheduled-to-date, daily recurring, or evergreen fixed-minute countdown timer options to fit your promotional needs.
Use abandoned cart recovery
1. Marsello Abandoned Cart Recovery
Pricing: $19 – $29/month (14-day free trial)
Marsello Abandoned Cart Recovery is one of the best Shopify apps to increase sales by preventing and saving abandoned carts, ultimately leading to recovered revenue. The app offers a range of tools, such as automated abandoned cart emails, Facebook Messenger reminders, pop-ups, and cross-device carts, to help you efficiently reach out to customers who have left their carts behind. With these features, you can effectively persuade customers to return and complete their purchases, boosting your sales and revenue.
Outstanding Features:
Utilize pre-built and optimized templates that are designed to follow best practices, ensuring maximum effectiveness.
Customize your templates by adding your branding, editing email text, and selecting the optimal timing for sending abandoned cart recovery messages.
2. SMSGo: Abandoned Cart Recovery
Pricing: Free to install, $19/month
SMSGo is a comprehensive SMS marketing app that offers a wide range of features, including order notifications, cart recovery, and SMS upselling. Utilizing SMS alerts at scheduled intervals, you can recover abandoned carts and recapture lost sales by offering discount codes and deals. With automated SMS sequences, you can create powerful post-purchase upsell flows, and retarget existing customers using customer win-back and coupon codes.
Outstanding Features:
Send automated SMS messages to customers who have abandoned their checkout, reminding them to complete their purchase.
Configure multiple abandonment protector SMS notifications, including automatic discounts, to persuade customers to return and finalize their orders.
Utilize targeted customer segmentation to create powerful SMS marketing flows, enhancing your promotional strategies.
Configure short URLs with your own domain for abandoned carts, streamlining the checkout process and improving user experience.
Customize your SMS sender ID for abandonment checkout notifications, enabling customers to quickly recognize your brand and improve engagement.
3. Retainful Abandoned Cart Recovery
Pricing: Free – $19 – $49 – $199/month (14-day free trial)
Retainful is a powerful tool that enables you to automate your email marketing campaigns, including abandoned cart recovery and thank you emails. Additionally, this app helps you win back inactive customers and drive repeat purchases through next-order coupons, all on autopilot. It is one of the best Shopify apps to increase sales by providing valuable features to boost customer retention and loyalty.
Outstanding Features:
Recover lost sales with automated abandoned cart recovery email campaigns.
Automate your email marketing campaigns, including win-back, thank you, and welcome emails.
Increase repeat purchases by offering next-order coupons.
Create automated email campaigns using the drag-and-drop email editor.
Acquire new customers through word-of-mouth with referral or refer-a-friend campaigns.
Leverage social media
1. Facebook & Instagram Auto Post
Pricing: Free – $7.99 – $19.99/month (7-day free trial)
This is a social media auto-poster that enables you to easily promote your products on Instagram, Facebook, Twitter, and Pinterest. It is designed to simplify the process of social media marketing for your store and takes only two minutes to set up. With this tool, you can automate the publishing of your offers and products to your social media accounts, making it easier to reach your target audience and increase your online presence.
Outstanding Features:
Schedule and send an unlimited number of posts to your social media pages with ease.
Post your products to your Facebook, Twitter, Instagram, and Pinterest accounts automatically, saving you time and effort.
Post a new product to your social media accounts automatically once you add it to your store
2. Socialwidget ‑ Instagram Feed
Pricing: Free – $9.90 – $19.90 – $49.90 (14-day free trial)
Socialwidget enables you to embed shoppable Instagram galleries and TikTok videos on your website, enhancing social proof, and growing your sales, and follower list. This platform provides a range of pre-made templates that are responsive on all devices, and you don't need coding skills to use them. You can fully customize and tag products on your feed, enabling customers to purchase items directly from your embedded Instagram and TikTok feed.
Outstanding Features:
Add shoppable Instagram & TikTok feeds to your website to enhance social proof.
Enable customers to shop the look by tagging up to 5 items per photo/video.
Choose from a variety of aesthetic and well-responsive Instagram gallery and TikTok feed templates.
Sort posts from Instagram hashtags and public accounts easily.
Increase your Instagram followers by displaying your Instagram profile on your website.
3. Social Bar: Social Media Icons
Pricing: Free to install, $2.99/month
One of the best Shopify apps to boost sales is Social Bar. With this app, you can easily add and display social media icons of over 50 social media networks on your store, including Facebook, Instagram, Etsy, and more. This can help increase social proof and improve conversion rates by directing customers to your social media profiles. Additionally, the app is customizable and allows you to choose which social media icons to display.
Outstanding Features:
Customize your store's social media presence with a floating bar of your choice
Personalize the colour of the social media icons to match your store's branding
Tailor the social bar's size, placement on the page, and other features to your preference
Offer customers the option to hide the social media bar with a dedicated button
Access over 50 social media icons including LinkedIn, WhatsApp, TikTok, Pinterest, and more
Offer gift cards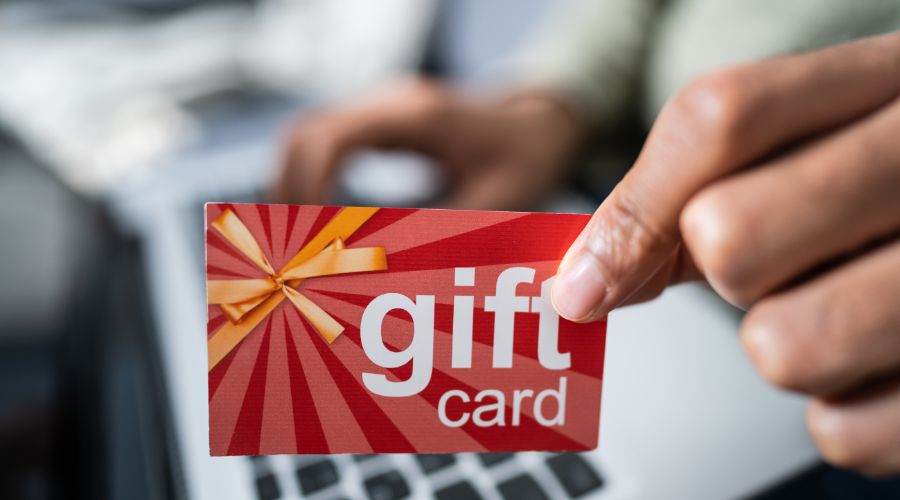 1. Gift Card Pro
Pricing: $9.99 – $29.99 – $89.99 – $499.99/month (14-day free trial)
Gift Card Pro simplifies the process of gifting digital gift cards to recipients by allowing customers to purchase and send them directly via Email or Text. Customers can select from a variety of gift card designs, choose from preset or custom monetary values, add a personalized written or video gift message, and select the preferred delivery date and time.
Outstanding Features:
Schedule the delivery of Gift Cards to recipients via Email or Text Message.
Choose from 50 pre-made Gift Card designs or upload your own custom design.
Offer pre-set or custom Gift Card values for customers to choose from.
Personalize Gift Cards with written gift messages or recorded video messages.
2. ShopKeeper Gift Cards
Pricing: $9.99 – $14.99 – $19.99 – $24.99/month (7-day free trial)
ShopKeeper Gift Cards is an app that enables you to easily add customizable gift cards to your Shopify store. The app offers over 650 designs to choose from and allows you to replace Shopify's default gift card designs and features. Your customers can personalize the gift card according to their preference, select the occasion, and send it to the recipient directly from your gift card product page. The app can be integrated into your Shopify store without any technical skills required, and the team is available to assist you if needed. This will help your store stand out and add more appeal to your gift card offerings.
Outstanding Features:
Allow customers to choose from a vast selection of designs and personalize their gift cards with a personal message.
Boost sales by providing attractive and user-friendly gift cards to customers.
Utilize Branded Plan to craft a custom design that reflects your brand identity.
3. Gift Cards Suite, Gift Message
Pricing: Free to install, $9.90/month (7-day free trial)
Govalos provides a solution for common gifting issues and enables you to establish strong relationships with customers, increase average order value, and enhance retention. Your customers can enjoy a personalized shopping experience by creating and customizing digital gift cards with personal messages and designs. They can also choose a specific date and time for the gift card to be delivered. Furthermore, recipients are inclined to spend more than the gift card's value and potentially become loyal customers.
Outstanding Features:
Customize the customer-facing UI to match your brand's voice and aesthetic with full branding options.
Choose from a selection of stunning gift card designs or upload your own custom design. Set custom gift card values.
Allow customers to add a personal touch to their gift cards with custom gift notes and direct sending options.
Schedule gift card campaigns for delivery on specific dates and times to ensure timely arrival.
Display gift card balance and expiry date information directly on your storefront for easy access.
Use customer reviews
1. Ryviu: Product Reviews & QA
Pricing: Free – $6.99 – $9.99 – $19.99/month
Ryviu is a product review app that enables eCommerce businesses to generate social proof and build trust with their customers. The app offers various features that can help businesses showcase their product reviews and provide answers to customer inquiries. Users can easily import reviews from multiple sources and customize them to optimize their store's performance. Moreover, dedicated support through live chat is available to ensure seamless integration and efficient use of the app.
Outstanding Features:
Customize and display customer reviews on your eCommerce store with multiple themes, anywhere you want.
Import reviews with photos from various sources including Aliexpress, Amazon, Etsy, CSV, and more easily.
Collect reviews from customers via email after they make a purchase.
Enable the Question & Answer feature to help customers ask questions about products and receive answers.
Drive traffic, improve SEO, increase trust, and boost sales with the power of customer reviews.
2. Junip ‑ Product Reviews & UGC
Pricing: Free – $19 – $39 – $74/month (14-day free trial)
Junip offers a comprehensive platform for gathering, managing, and displaying product reviews. With a client roster that includes OLIPOP, Jones Road Beauty, Kotn, Lomi, Hexclad, Pier 1 Imports, BodyBuilding.com, and over 3,000 other brands, their review widgets have been speed tested and can seamlessly match your branding and CSS. The mobile-first review forms enable customers to submit photos and videos and provide options for custom questions and attributes.
Outstanding Features:
Submit reviews with ease on mobile devices and include 4 times more media
Integrate with leading ESP and SMS tools for sending and managing communications
Improve conversion rates across Google Shopping, search, and other platforms
Customize review widgets to match your brand and ensure accessibility and performance
Utilize powerful admin tools to respond to reviews, share on social media, manage users, and more
3. Rivo Product Reviews App & UGC
Pricing: Free
Improve the credibility of your store and increase sales by showcasing photo reviews using their modern and customizable on-page widget. Encourage customers to leave reviews by offering customizable discounts in exchange for feedback on their orders. Collect photo reviews from customers via email after they receive their orders, and instantly display them on your product pages to boost social proof and persuade potential customers to make purchases.
Outstanding Features:
Allow customers to leave photo reviews and ratings using a sleek and modern on-page popup form.
Enhance your store's credibility by displaying reviews in a beautiful Pinterest-style photo grid.
Send automatic review request emails to customers after they make a purchase, prompting them to leave a review.
Incentivize customers to leave reviews by offering automatic or manual discount codes.
Customize the branding of the app to seamlessly integrate with your website's look and feel.
Use exit-intent popups
1. Email Pop Ups l Exit Popup app
Pricing: Free – $9 – $29 – $79/month
Adoric is among the best Shopify apps to increase sales, as it helps website owners convert their website traffic into revenue by creating smart pop-up windows. The app allows you to create email and newsletter pop-ups to capture visitor emails and build mailing lists, as well as design exit pop-ups to win back abandoning visitors. Adoric also offers gamification features like "falling gifts" and "spin the wheel pop-up" to boost visitor engagement and ultimately lead to increased sales.
Outstanding Features:
Create campaigns with a drag-and-drop design editor and intuitive wizard.
Choose from a variety of customizable, mobile-friendly templates for special events, holidays, and BFCM.
Boost your average order value with a free shipping bar and exit intent popup.
Build your email list with a spin-the-wheel and email popup app.
Personalize messages with flexible rules to show them at the right time.
2. Seguno: Popups & Exit Intent
Pricing: Free – $10/month (10-day free trial)
Seguno Popups is a Shopify-exclusive tool that helps turn website visitors into loyal customers. Easily create customized, high-performing pop-ups, trigger site experiences tailored to your customer's needs, and track your success – all within the Shopify platform. With their intuitive, no-code editor, 30+ templates, and Canva integration, you can easily design visually appealing, on-brand pop-ups. These advanced targeting tools help you reach the right visitors at the right time, increasing the likelihood of conversion.
Outstanding Features:
Grow your email and SMS lists to keep your subscribers engaged with your site.
Quickly design popups with the intuitive no-code builder, customizable templates, and Canva integration.
Target your visitors based on behavior, dates, pages visited, and language preferences, and tag signups for easy tracking.
Reduce cart abandonment and create urgency with exit intent popups and countdowns.
Integrate with your preferred email marketing platform for effortless management of your subscriber lists.
3. Promolayer | Popups for pros
Pricing: Free – $15 – $25 – $75/month
With Promolayer, you can easily create high-converting popups, banners, coupon wheels, and more, all designed to save you time and effort. This app was developed by a team of experts in conversion rate optimization who have worked with startups worldwide. Whether you're looking to increase sales or boost your email list, this app can help you achieve your goals with ease.
Outstanding Features:
Capture abandoning visitors with mobile-friendly exit-intent and back-button capture features.
These popups don't just resize, they respond beautifully on any device.
Choose from a wide selection of templates, with new ones added regularly.
Create fully customizable designs with playful animations to engage your audience.
Use their many triggers and segmentation tools to reach the right visitors at the right time.
Implement upselling and cross-selling strategies
1. qikify Upsell Popup Cross Sell
Pricing: Free
The qikify Booster Kit is a tool that enables you to enhance your store's revenue by offering to upsell and cross-sell opportunities. With a range of templates and customization options, you can easily create one-click upsell, in-cart upsell and cross-sell, and thank-you page upsells and cross-sell offers. The kit enables you to capture the moment when customers add products to their cart and check out, allowing you to offer pre-purchase upsell and cross-sell options. You can increase your average order value by recommending the right products and providing free gifts or service cards. The Thank You Page Upsell & Cross-sell Offers feature also helps you increase customer lifetime value.
Outstanding Features:
Enable pre-purchase upsell and cross-sell offers with one click
Create an in-cart upsell and cross-sell funnel
Offer post-purchase upsells on the thank you page
Increase upsell by offering service carts or free gifts
Access insightful analytics to track performance and optimize offers
2. Upsell & Cross Sell ‑ Selleasy
Pricing: Free – $6.99 – $12.99/month (30-day free trial)
Selleasy provides upsell and cross-sell offers that have high conversion rates, allowing customers to bundle related products and accessories, which in turn increases the average order value (AOV). These offers can be created manually or with automatic product recommendations. Selleasy also accommodates multi-language and multi-currency Shopify stores. The embedded widgets are unobtrusive and customizable to match your store's style.
Outstanding Features:
Offer customers Amazon-style "frequently bought together" product upsell bundles.
Cross-sell product add-ons on the product page, embedding them as lists, grids, and other formats.
Pop up a cart upsell funnel or add-ons based on items in the cart.
Display a post-purchase upsell page with a one-click upsell (checkout upsell).
Cross-sell related products using the thank-you page upsell.
3. Monk Cross Sell & Free Gift
Pricing: Free – $40 – $80/month (7-day free trial)
This app is one of the best Shopify apps to increase sales, as it's specifically designed to enhance your store's average order value (AOV) by offering various recommendations, nudges, and offers throughout the customer journey, from product pages to post-checkout. With customizable pop-ups and widgets that match your brand's appearance and language, the app's eligibility engine ensures that the right offers are presented to the right customers. Plus, it's compatible with Shopify Markets and stores with multiple currencies, making it a versatile tool to boost sales for any type of store.
Outstanding Features:
Combine cart upsells with a tiered progress bar to improve cart conversion
Offer gifts with the purchase of specific products, quantities, cart values, and more
Set up upsells, cross-sells, and bundles throughout the entire buying journey
Customize widget and popup design and user experience to your specifications
Receive instant, high-quality, round-the-clock chat, and email support
Optimize your checkout process
1. Checkout Bear
Pricing: Free to install
Checkout Bear is a checkout page customizer and page editor designed for Plus stores. This app provides an easy and flexible way to add checkout widgets that enhance the checkout page. With Checkout Bear, you can add powerful widgets that include upselling offers, free gifts based on cart value, discount code banners, trust and payment badges, stock countdown, order time countdown, line item editor, and contact information. These widgets are designed to increase average order value, create a sense of urgency, and keep customers on the checkout page.
Outstanding Features:
Enhance AOV by adding upsell offers and free gifts directly on the checkout page.
Motivate customers to complete their purchases by adding a discount code banner.
Boost customer confidence by adding trust and payment badges.
Create a sense of urgency by adding a stock countdown and order timer.
Improve customer experience by allowing them to change quantity or variant selection directly in the checkout.
2. Cartly Sticky Add to Cart
Pricing: Free to install – $9.95 – $18.95/month
This app offers four checkout enhancement options for your store. You can add a fixed Add to Cart button, a fixed Checkout button, or replace the cart with a Popup Cart. Additionally, you can enable Sticky Add to Cart and Buy Now buttons to allow customers to bypass the cart page and go directly to one-page checkout. These buttons will always be visible and provide an express checkout experience. The fixed cart bar with a quick buy icon is easily customizable within the app.
Outstanding Features:
Utilize a popup cart with a skip-to-checkout button to replace the traditional cart page.
Keep the Add to Cart button always visible with a sticky ATC bar for easier access.
Incorporate a one-click checkout sticky bar to allow visitors to proceed directly to checkout from any page on the website.
Implement a direct checkout flow when visitors click the Add to Cart or Buy Now button.
Enhance the quick buy experience for visitors with a one-step checkout button.
Offer free samples
1. Free Gift+ Cart Upsell Monster
Pricing: Free – $12.99 – $19.99 – $34.99 (10-day free trial)
This revenue-boosting solution offers a Slide Cart Drawer with various features such as Upsell, Unlocks & Gift Rewards to increase revenue in minutes. You can easily customize the cart to match your brand and then utilize progress bars, free gifts, frequently bought together, shipping protection, and discounts to increase average order value. The Upsell feature is integrated within the cart, so it doesn't disrupt the customer's checkout process, resulting in higher conversion rates. With their solution, you can also run event campaigns to retain your audience or leave upselling to evergreen offers on autopilot.
Outstanding Features:
Achieve a perfect brand match by customizing your Slide Cart Drawer
Use an "Add to Unlock" progress bar to incentivize customers with free gifts, discounts, and free shipping
Offer one-click upsell options for shipping protection, priority processing, and warranties
Increase sales with "Buy More Save More" tiered product discounts
Utilize Shopify's machine learning or manually select products for "Frequently Bought Together" offers
2. Gift Box | Free Gifts in Cart
Pricing: Free – $29.99 – $39.99 – $199.99/month (3-day free trial)
This app provides a way for Shopify merchants to enhance customer loyalty and drive sales by offering free gifts. Merchants can set up specific rules such as minimum purchase amount or specific products to qualify for the free gift. The app allows for easy customization of the gift offer, including the gift's value, quantity, and message. No coding or design skills are necessary to install and set up the app.
Outstanding Features:
Encourage Higher Spending – Increase your customers' spending by providing them with free products.
Establish your own rules, such as spending a specific amount on a collection or purchasing a particular product.
Gifts Added to Cart – The free gifts are automatically added to the customer's cart.
Complete Compatibility – Customers can use regular discount codes during checkout.
Select Gift – Allow customers to pick their gift from a list of options.
3. Sales Motivator ‑ Free Gifts
Pricing: $14.99 – $29.99/month
This Upsell App allows Shopify merchants to create multiple gift offers to incentivize customers to spend more in their store. By offering free gifts, merchants can increase customer loyalty and drive sales. The app is compatible with Shopify discount codes and can be enabled or disabled in the desired theme without requiring any coding skills. With this app, merchants can improve their conversion rate and create a positive shopping experience for their customers.
Outstanding Features:
Provide the option to offer free gifts for specific products or based on the customer's cart total value.
Allow for free gifts to be offered for all products within a selected collection or from a selected vendor.
Enable advanced conditions to be set, such as spending a certain amount for specific products to receive free gift(s).
Allow for the option to turn on/off the automatic addition of a free gift for the customer after they reach the threshold.
Provide customization options for the design of the offers to seamlessly integrate with the storefront and theme.
Use influencer marketing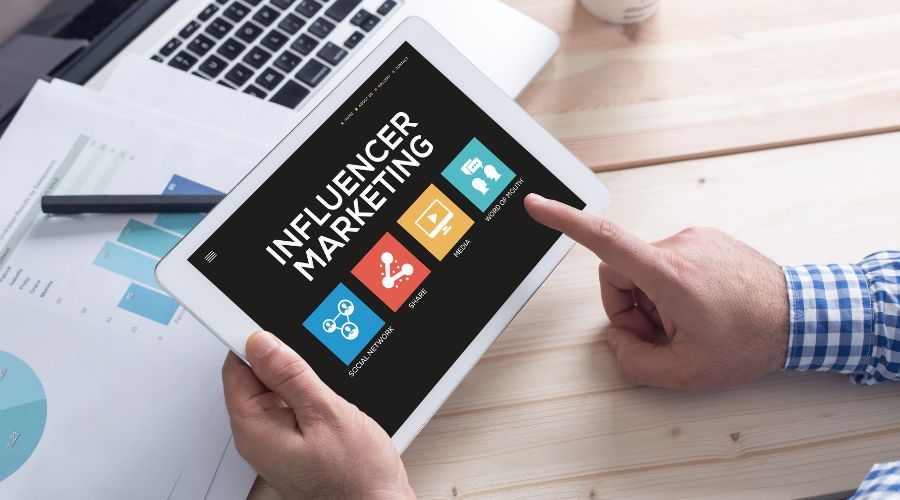 1. UpPromote Affiliate & Referral
Pricing: Free – $29.99 – $89.99 – $199.99/month (14-day free trial)
UpPromote offers an all-in-one affiliate and referral marketing app designed to help businesses maximize exposure and boost customer loyalty. The platform provides a comprehensive solution that enables brands to easily find and manage partners and brand ambassadors while building growth loops around affiliates and customers. With UpPromote, businesses can customize everything to fit their brand, including forms, links/codes, and the affiliate portal.
Outstanding Features:
Create unique affiliate programs that offer a variety of commission opportunities.
Utilize customer referrals to offer incentives for both customers and their friends.
Seamlessly track referral orders through affiliate links, coupons, and connected emails.
Motivate affiliates with powerful options such as bonuses, gifts, store credit, and MLM.
Automate payment processes with scheduled auto-payments through PayPal.
2. Afluencer: Creator Collabs
Pricing: $49/month (30-day free trial)
Discover and collaborate with micro-influencers and creators to create user-generated content for your brand on Instagram, TikTok, and YouTube. Install this app to create a brand profile, then post a "Collab" to invite interest from the influencer users who match your desired criteria. You can review each applicant's content and engagement metrics, which the app provides, before selecting a partner to work with.
Outstanding Features:
Meet Micro-Influencers and Creators who are verified and have real followers here!
Post your "Collab" (campaign) and discover Influencers who fit your criteria.
Direct Message (DM) the Influencers you prefer to team up with.
Generate content and post on various platforms such as Instagram, TikTok, YouTube, Twitter, and Facebook.
3. linkr ‑ Influencer Marketing
Pricing: $49 – $79 – $99 – $149/month (7-day free trial)
Using linkr, one of the best Shopify apps to increase sales, you can conveniently discover social media influencers that align well with your business and collaborate with them to market your brand and boost sales of your products. This app further assists in formulating well-structured cooperation proposals and campaign briefs. You can evaluate the value of media cooperation, establish campaign budgets, and communicate with influencers through the platform.
Outstanding Features:
Discover influencers who are an excellent match for your business.
Collaborate with them using sales commissions, barter deals, or calculating fair cash compensations.
Seamlessly send product samples through direct integration with your Shopify inventory.
Generate custom discount codes for your affiliates.
Utilize automated sales and performance tracking for ease of use.
Use retargeting ads
1. Dynamic Retargeting Ads
Pricing: Free – $25/month
Easily run your product retargeting ads on Google without requiring any integration.
With just a few clicks, configure and launch your ad campaign.
Our customers typically generate an additional $3 in revenue for every dollar spent.
Our "Free Forever" plan includes 1,000 free ad impressions per month.
Customize the look and feel of your ad creative to increase brand awareness.
2. Retargeting for Google Ads
Pricing: Free – $9.99/month
AdNabu's retargeting pixel app offers a hassle-free solution for installing Google Ads Dynamic Retargeting Pixel. Manually installing the pixel can result in errors, and keeping up with Google's regular code updates can be challenging. Editing theme files can also be complicated without technical expertise. With this app, you can install Google's retargeting code with just one click, and they could ensure the accuracy of the retargeting by updating the code based on Google's changes.
Outstanding Features:
Create dynamic ads on Google Display Network that target users based on their behaviour.
Display your product images, prices, and other information pulled from Google Merchant Center.
Automatically generate retargeting audiences in Google Ads for easy targeting.
Integrate with Google Ads and Google Merchant Center in just one click.
No technical background is required, and there is no need to change any code or edit theme files.
3. Ako Marketing Retargeting Ads
Pricing: Free – $9 – $19 – $49/month
Ako Marketing offers the ability to generate Instagram Reels DM Automation campaigns, as well as customize a Marketing Funnel to enhance customer engagement. The platform enables users to deliver promotional coupons to individuals who have interacted with their Reels or replied to their stories. This strategy may lead to increased exposure for the user's Instagram profile and potential sales. Additionally, Ako Marketing provides a Marketing Funnel structure that simplifies the process of generating advanced Facebook and Google advertisements, which may result in greater sales and return on ad spend.
Outstanding Features:
Create promotion campaigns on Instagram Reels, offering coupons to potential customers.
Customize your Ako Marketing Funnel to improve the retargeting journey for customers.
Customize the Facebook product feed by syncing Shopify collections and products.
Add a loyalty and social login widget to your store to increase member conversions.
Create a loyalty program
1. BON Loyalty Rewards Referrals
Pricing: Free – $15 – $99 – $349/month (3-day free trial)
Create a comprehensive points and rewards program with the help of BON to foster customer loyalty and increase the likelihood of repeat purchases. The program offers customers numerous ways to earn and redeem points, including through referrals, and provides additional VIP perks to enhance their overall experience. BON prioritizes a user-friendly design and customizable branding options to ensure that the loyalty program stands out and meets the unique needs of each business.
Outstanding Features:
Reward customers with points for placing orders, subscribing to newsletters, celebrating birthdays, creating accounts, and engaging on 6 social media platforms.
Easily create unlimited discounts to reward customers using Shopify POS.
Implement a referral program to generate organic traffic and encourage friend referrals.
Create VIP Tiers with exclusive rewards and treatments to delight loyal customers.
Set up over 250 widget-displayed languages to reach foreign customers worldwide.
2. Loyalty, Cashback, & Rewards
Pricing: Free – $24.99 – $49.99/month
Gamiphy offers a range of advanced capabilities and features to help businesses launch a loyalty program and foster customer loyalty. These include cashback, referral programs, popups for upselling, exit intent, countdown, and checkout, as well as points, VIP programs, custom rewards, and games. By leveraging these features, businesses can create a customer loyalty program that is designed to increase sales, build a community, and support the growth of their store.
Outstanding Features:
Customize a loyalty program and referral system using loyalty points, cashback, and rewards.
Offer a welcome gift, loyalty program emails, loyalty missions, and reward purchases to engage customers.
Establish a VIP program with a birthday gift, custom action rewards, and discounts on free shipping.
3. Nector: Loyalty & Rewards
Pricing: Free – $49 – $149 – $299/month
Nector is an exceptional tool that allows businesses to create loyalty, review, and rewards programs to enhance customer experience and foster brand loyalty, making it one of the best Shopify apps to increase sales. By implementing such programs, businesses can increase repeat purchases, conversion rates, and sales, while simultaneously gathering valuable social proof through customer reviews. Moreover, businesses can adjust all rewarding logic from the dashboard, granting complete control over the program.
Outstanding Features:
Set up your Rewards and Loyalty Program according to your brand guidelines with ease.
Utilize Nudges to remind customers of their points and referral links and encourage increased engagement.
Integrate with your favourite apps for email, reviews, and customer service.
Access 24/7 customer support to address any questions or concerns.
Monitor program performance and gather insights through a user-friendly dashboard.
Personalize the customer experience
1. Aidaptive ‑ AI Personalization
Pricing: Free – $299 – $999/month (30-day free trial)
Aidaptive's Search and Personalization solution, developed by Google's former AI team, utilizes artificial intelligence to automate revenue generation. In the current market, industry leaders such as Amazon, Google, and Facebook are leveraging AI to drive business growth. Aidaptive enables your store to deliver personalized experiences throughout the entire buyer journey, resulting in significant revenue increases ranging from 30-300%. AI-powered personalization increases conversions and enhances revenue streams.
Outstanding Features:
Utilize the leading Artificial Intelligence platform built by Google engineers.
Employ Predictive Recommendations to showcase products to the appropriate individual at the opportune moment.
Implement Predictive Search for automated relevance that delivers ROI revenue gains from the very first day.
2. GeoLocation+Currency Converter
Pricing: Free – $2.99 – $5.99/month (7-day free trial)
With this app, you can personalize your customers' experience by directing them to specific sites based on their geographical location and offer language and currency conversion features. The IP-based Geo redirection allows for easy control over the redirection process through auto-detection or customized redirect pop-ups. It's one of the best Shopify apps to improve customer satisfaction and ultimately increase sales.
Outstanding Features:
Implement auto geo redirection to redirect visitors to country or state-specific domains.
Block malicious IPs and visitors from restricted countries and states.
Enable the multi-currency conversion feature, which adjusts to the customer's location.
Display a pop-up before redirecting customers to their country-specific domain.
Utilize campaign parameters to track the number of redirects.
3. Personalized Offers
Pricing: Free – $49/month
Utilize AI to drive conversions, loyalty, and sales by delivering personalized offers to each customer. Continuously provide tailored, optimized, and relevant offers directly to the customer in your theme, such as in the "Private Sale" collection, product tiles, and product pages. Tailor every aspect of the application, from offer strategy to the presentation of offers to the customer. No discount codes are required, and the customer experience is seamless. Customers can link their Instagram accounts, extending your marketing reach.
Outstanding Features:
Define your offers strategy, and observe the application delivering personalized offers using AI.
Generate urgency by incorporating expiration dates for each personalized offer.
Send personalized emails via Klaviyo that showcase each customer's unique offers.
Expand your marketing reach by enabling customers to link their Instagram accounts.
Deliver an authentic, one-to-one personalized experience through your store and email marketing.
Use chatbots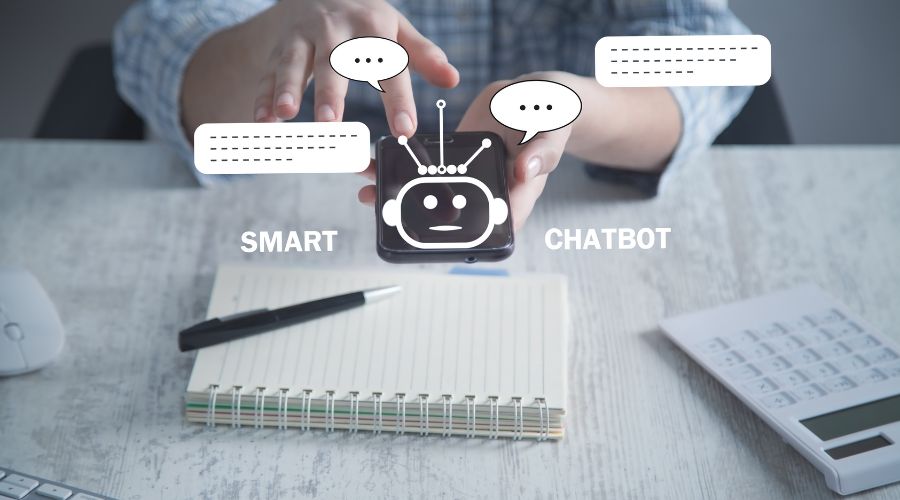 1. Channel.io: Live chat, Chatbot
Pricing: Free – $36 – $60 – $84/month (14-day free trial)
The app enables businesses to identify and engage with key customers, ensuring that customer needs are met. As research indicates, online customer experience can be suboptimal, with many businesses prioritizing convenience over customers. However, by utilizing this app, businesses can join the 2% that prioritize their customers and outperform their competitors, making it one of the best Shopify apps to increase sales.
Outstanding Features:
Enjoy unlimited live chat, team chat, and agent seats for unlimited business communication.
Access a comprehensive Customer Relationship Management (CRM) solution, including a rich customer database and analytics.
Utilize marketing and chatbot features, including inbound marketing, pop-ups, and customizable automation.
2. Chatra — Live Chat & Chatbot
Pricing: Free – $21 – $29/month
Maximize customer engagement and drive sales growth with Chatra's suite of customer support tools. Offer real-time support with live chat, customizable chatbots, and a shared inbox for Facebook, Instagram, and email messages. Use visitor list and cart saver features to reduce cart abandonment and increase sales. Collect valuable feedback and insights to improve your store's customer experience. With Chatra, streamline your workflow and respond to customer inquiries efficiently, all from one platform.
Outstanding Features:
Engage with your customers using Live Chat from anywhere, whether you're on a desktop or mobile
Respond to messages received through Facebook, Instagram, or email, all in one app
Utilize chatbots to handle routine tasks and free up your time
Gain valuable insights by seeing who's on your website, where they're located, and what's in their cart
Access Chatra on any device, including Windows, Mac, Android, and iOS, so you can stay connected on the go.
3. JivoChat Live Chat & Chatbot
Pricing: Free – $29/month (14-day free trial)
This omnichannel app is one of the best Shopify apps to increase sales, as it allows you to centralize your customer care and boost conversions by connecting with customers across multiple channels. You can easily reach customers through your store's chat widget, Instagram, WhatsApp, Facebook, email, phone, Apple Business, Telegram, and more. The app also offers a chatbot to streamline routine tasks and an integrated CRM to manage sales offers and support tickets collaboratively with your team.
Outstanding Features:
Integrate all major messaging platforms into Jivo with the added boost of chatbot
Allow calls from your website (including video calls) with your phone number
Send smart auto-messages to your visitors based on conditions to convert them
Utilize an internal CRM to follow up with offers, and requests, and build your customer base
Implement chat routing, departments, phrases, transfers, reminders, and more.
FAQs
1. What are the best free Shopify apps to boost sales?
There are several boost sales apps on Shopify, including those that focus on product reviews, sales pop-ups, create promotions, and abandoned cart recovery. You can consider the list of the top best Shopify apps to increase sales in this article. For more information, you should click the blue button in the table or under the outstanding features of the app you prefer.
2. Which of the best Shopify apps for sales are free?
There are many great Shopify apps for boosting sales, and some of the best ones are actually free. These include apps such as Ease Product Attachments, Speedimize Raise Page Speed, and Rivo Product Reviews App & UGC. Although they are free, the useful tools of these apps can help you greatly with boosting your sales.
Wrapping Up
In conclusion, there are many great Shopify apps available to help increase sales for your online store. Whether you're looking to improve your product reviews, create urgency with sales notifications, or recover abandoned carts, there are free and paid options to suit your needs. By utilizing these apps, you can help improve the user experience, increase conversions, and ultimately grow your business. So take the time to explore the different options available and find the best Shopify apps that work for your specific needs.