If you are tired of the nine-to-five-hour office life or are looking for a profitable hobby, and you like candles, why not consider turning it into a business? In this guide, we not only discuss the benefits of starting your own candle business but also walk you through the process step by step. We've also put together many resources for you, so you don't have to waste time sourcing or to search for answers to your most burning candle questions.
Why Should You Start a Candle Business?
A thriving market in 2022 and the future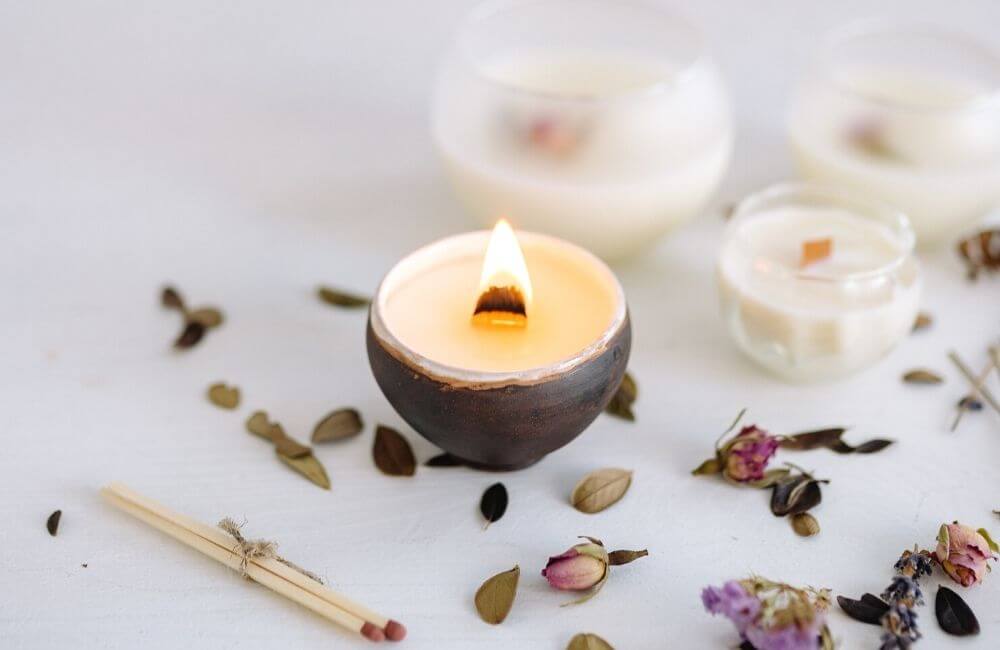 The global candle market is expected to be driven by customer demand for scented candles, sustainable candle solutions, and celebratory and festive candles.
The global candle market is estimated at $3,404.97 million from 2022 to 2025, growing at a CAGR of nearly 8.18%. "By the end of 2025, the YoY growth rate in 2022 is expected to be 7.02%".
As more people invest in self-care, the candle market benefits and grows accordingly. Consumers want to make their homes smell excellent, and candles are an easy way to do that. People are always looking for exciting new scents and exciting brands to support, so there is bound to be space for your unique candle business.
Other benefits of a candle business
Inexpensive entry: Some homemade candle varieties require more expensive materials than others, but generally, candle makers can create their products with little up-front capital.
Easy to sell anywhere: Candles are generally easier to pack and can travel well, so you can have them delivered to distant areas.
Quickly learn crafting: Basic candle recipes are easy to understand whether you're a master craftsman or a novice crafter.
Customizable: you may personalize candles for customers and differentiate yourself from your direct competitors.
How To Start A Candle Business?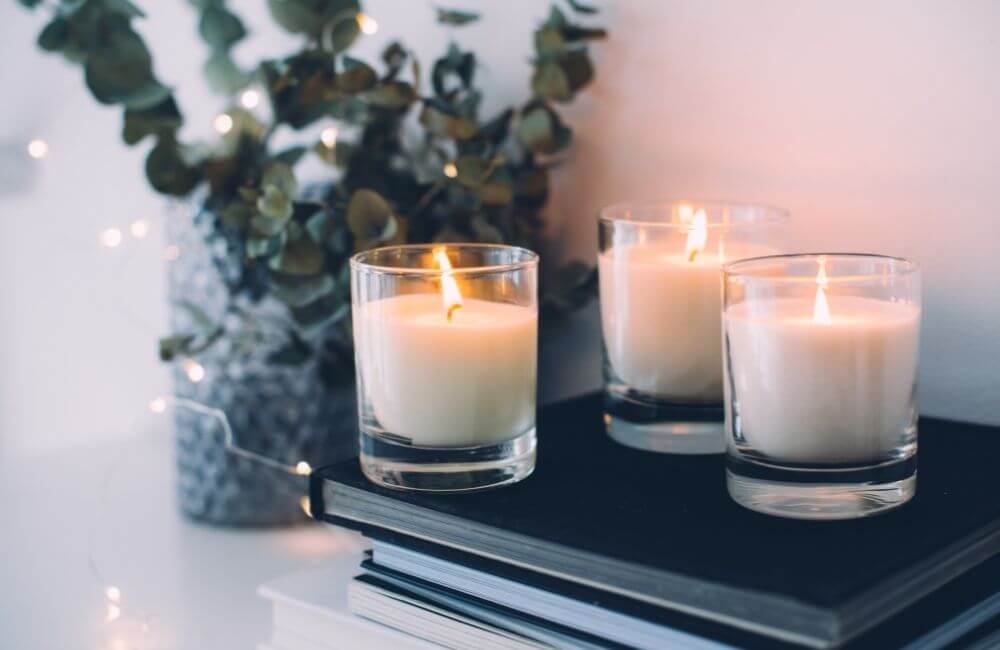 1. Do market research
The first step in building your brand is determining where your business fits in the candle market. Consider developing your candlestick around one of the three target segments:
Mass segment: Candles can often be found in retail stores. They usually come in economic containers and packaging and traditional scents like pine and vanilla. Prices range from $5 to $8.
Midmarket: Candles with broad appeal are often found in stores like Target, Macy's, and even locally-owned boutiques and gift shops. You can expect candles with higher quality packaging and unique scent combinations. Prices range from $9 to $14.
High-end: Luxury candles are an emerging and fast-growing segment. Prices range from $25 to $70 but can go up to $175.
To determine your target segment, consider who your customers will be, how they'll buy it, and how much they are willing to pay. Then you'll have a better understanding of the materials you use and how to create your packaging and branding.
2. Build your brand
The development of a brand is closely related to selecting target groups and the development of products. The brand ties everything together.
Unique and Interesting Fragrance Blends: The scents are one way to differentiate yourself from the competition. Developing a new compound today can give you a place in the market.
Brand story: This is the best way to create a bond with buyers. It's a narrative that shapes your brand and communicates with people. It is the foundation of your mission, message, and voice.
Visual identity: Your visual identity (including logo, photography, website, social media, and packaging) is the most direct way to influence people's perception of your candle business.
Brand logo: A logo can be as simple as your company name in a stylized font (wordmark) or a unique illustration. A logo creates consistency for your product, maintaining brand awareness as your business grows.
3. Design candle label/name
When it comes to your candle brand, pay attention to the product's aesthetics. Customers will use your candles to scent and complement their decor. So design these items with your customers in mind.
You are ready to design your candle label with your chosen logo and colors. The main requirements of a candle label are:
The Statement of Identity
Company Name, Logo, and Contact Information
Candle Scent
Wax Type
Net Weight
Warnings
About Candle Names: Keep your candle business ideas short and straightforward. That will make it easy for the buyers to pronounce and remember. If your name is too hard to remember, you're missing out on a free word-of-mouth marketing opportunity.
4. Write a business plan
Before you write your business plan, you should specify your first candle line. Your product line is an integral part of your business structure as it defines the equipment you need when starting a candle business.
A business plan guides you through the entire operation of building a candle business. It helps you define your strategy, pinpoint challenges, understand what resources you need, and analyze your business idea before the launch. Identify your business goals and keep them in mind when building your candle-making brand.
Also, outline your financial plan. This should include the capital you need to start your initial product line and the money you need as your business grows.
5. Make candles to sell
As mentioned, you can self-make many types of candles or find suppliers. Here we offer you how to make simple soy candles. You can take the same essential ingredients, tweak them, and create your custom recipes.
Easy steps to create a candle:
Collect your documents
Prepare your wax and containers
Customize your candle mix
Prepare to pour your wine
Decorate your candles
Let the candles cool down. Once they're solid, you can promote, pack, and ship them to customers.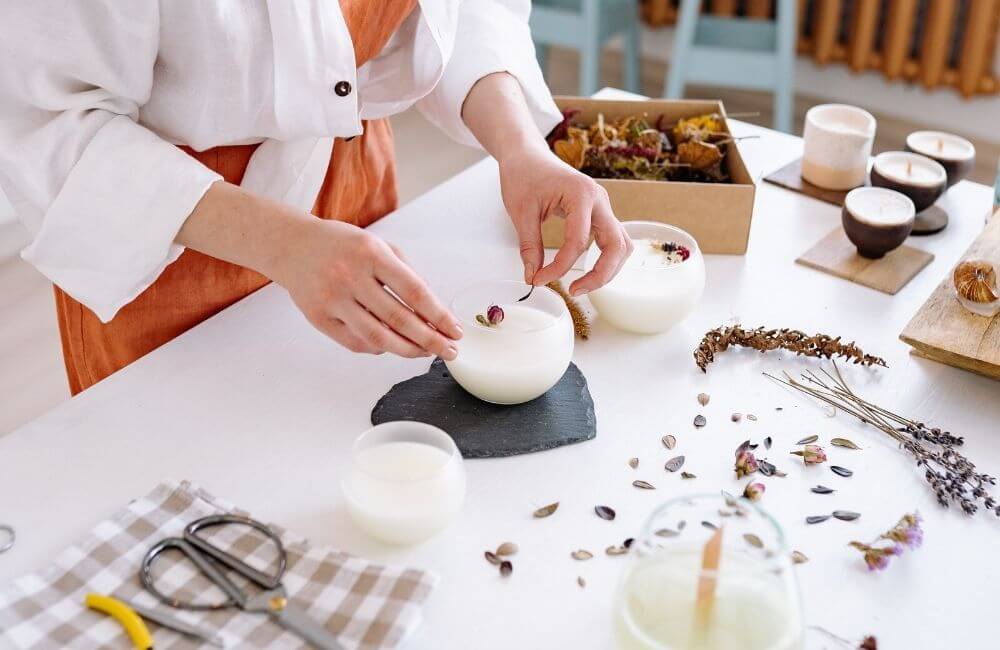 6. Decide Where To Sell
Once you have fully designed and branded your candle, you can move on to selling it. Some companies rely solely on local markets and fairs to sell candles, but many are also selling candles online due to the convenience of setting up an e-commerce store.
Sell Online
The number one online marketplace for handmade goods is Etsy. You can register and offer items for sale and a link to your website. You can also sell candles online through Amazon, eBay, and Facebook Marketplaces.
Your eCommerce Site
You can create your e-commerce website to sell candles. Promoting your business in this way requires a lot of focus on marketing.
This is also the most prominent selling place today. E-commerce is currently a potential market for all retailers who want to start their own business. Creating a legit and outstanding sales website will save more money and make it easier to promote your products.
And if you need to build a good website, we suggest you use Tigren's service. We provide all web development services for businesses of all scales with absolute quality and affordable prices.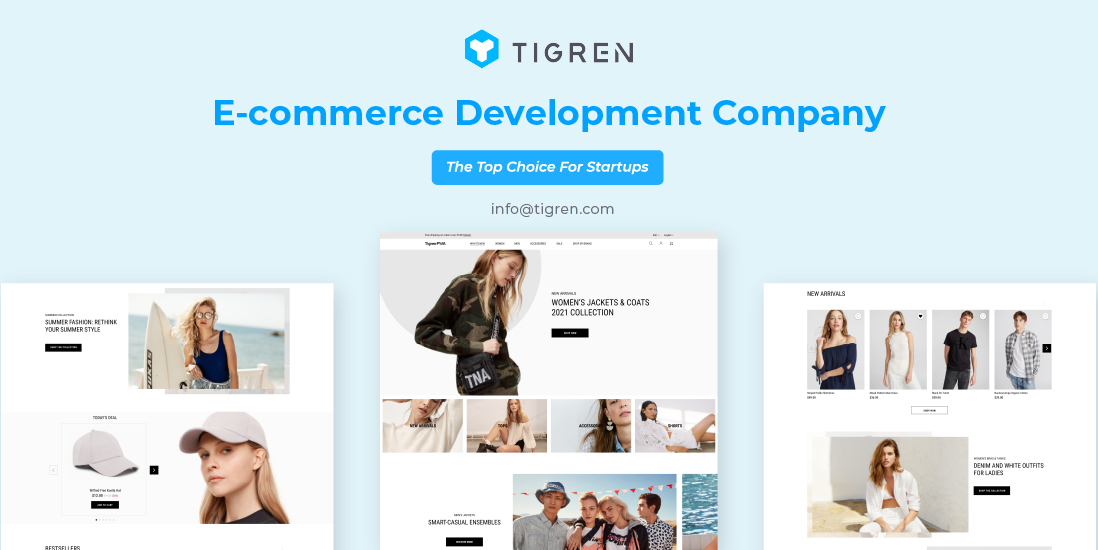 Your Candle Store
Having your store or production site can significantly increase your operating costs. You have rent and utilities. Additionally, you or the employee must be present during business hours.
However, it can be a good move if you can place it in strategic areas where shoppers are likely to buy similar items.
Selling in Other Stores
Instead of starting a business online, you can try local stores, especially local craft stores. If you have access to one of the stores, your candles will be displayed alongside other handmade items.
Local craft stores attract consumers looking for handcrafted, one-of-a-kind items.
Gift shops are also a great place to sell candles.
7. Market your candle business
As with many B2C retailers, one of the most lucrative mediums for selling candles is the Internet. You can use multiple digital platforms like social media and your e-commerce website to reach potential customers worldwide. Some media channels you can use to promote your products like Instagram, Facebook, Tiktok, etc.
As part of your social/content marketing strategy, you may use some of your merchandise as prizes in various giveaways and contests. These contests can help you gain followers and build brand awareness and give you a chance to show off how your product works.
Your scented home decor pieces are ideal for display in craft shows and pop-ups and allow sellers to get direct feedback from potential customers.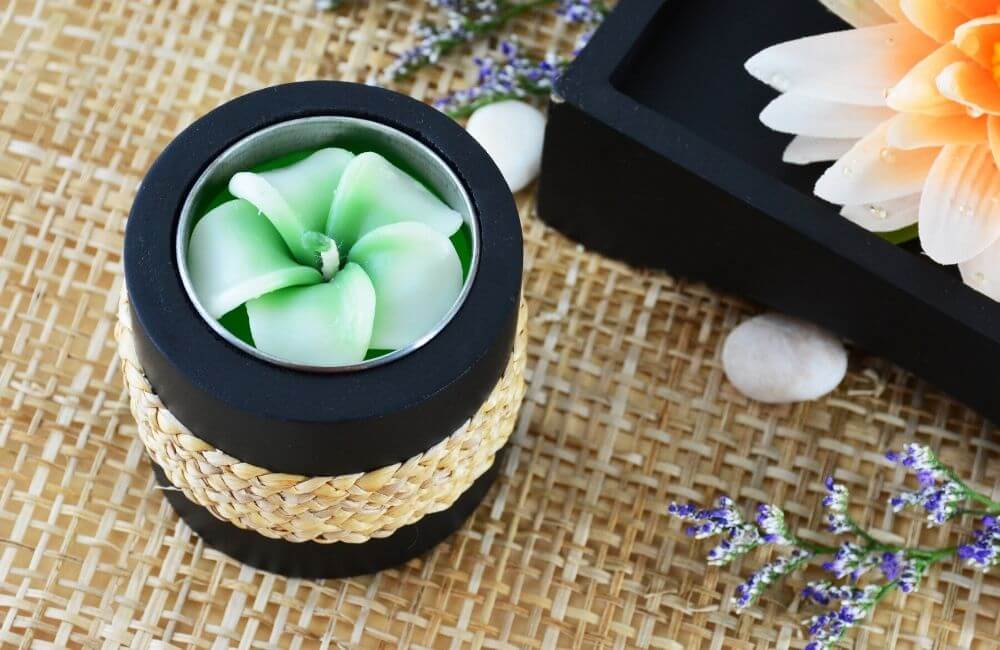 FAQs
What are the types of candles to sell?
There are many types of candles you can offer customers. Depending on your choice, you can create an exclusive brand, impress customers, and stand out in the market. Types like Soy candles, Scented or aromatherapy candles, Vegan candles, and decorative candles are recommended.
How much does it cost to start a candle business?
Statistically, at the entry-level – small product line startups – an entrepreneur should shell out a minimum of $22,000. The range for new candle-making businesses is from $22,000 to $34,000. Those are stats for a single owner. Your costs will be higher if you open a brick-and-mortar shop or manufacturing center and hire employees.
Is candle-selling a good business?
Candle-making is an excellent small business to start. It doesn't require a lot of equipment or technical knowledge, startup costs are low, and you can make candles at home.
Bottom Lines
Starting a business can seem like a daunting task, and there's no perfect time to start. If you're passionate about making things by hand, are a self-starter, and are willing to learn, grow, and adapt, you're ahead of the game. We hope this post has encouraged you to pursue your dream of starting a candle business and provide you with the tools to get started. If you have any questions about web development, don't hesitate to contact Tigren. We are here with you!